These 10 Types of Fabric Guide is perfect for beginners who want to start sewing to add some coziness to their home without spending too much money!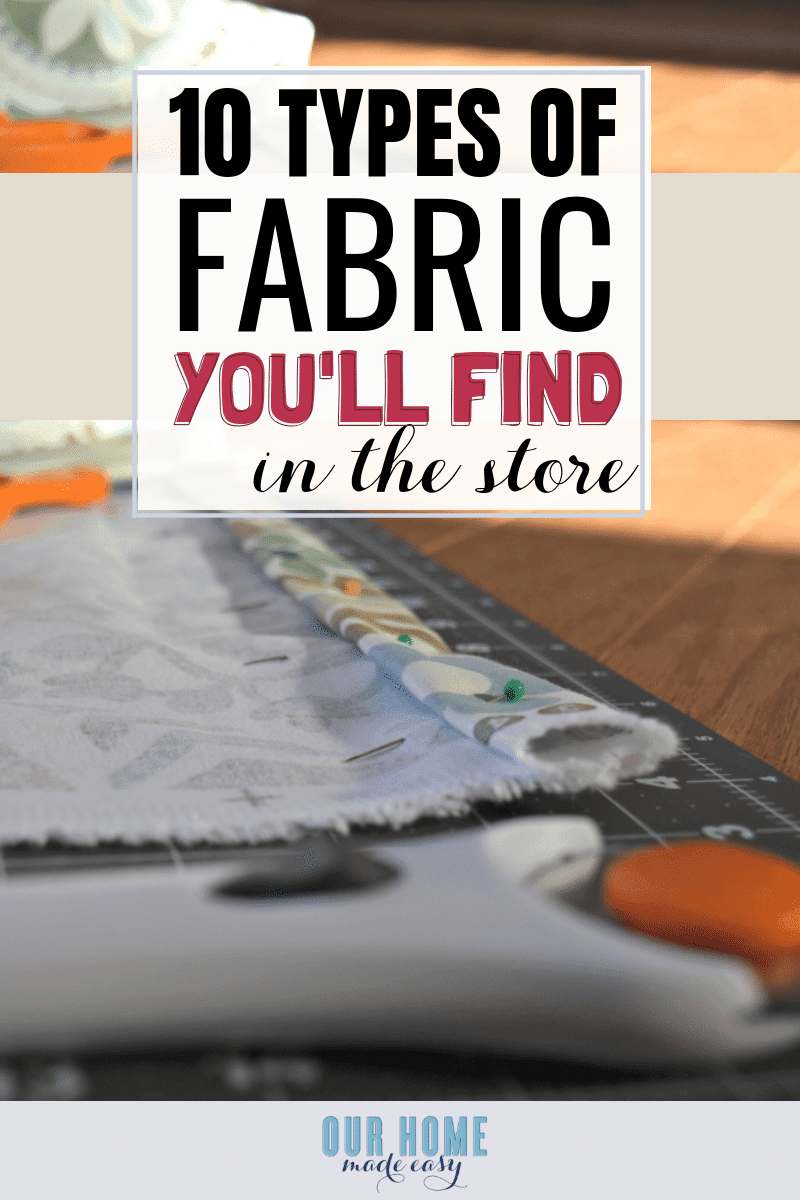 (This post contains affiliate links. Please see my Disclaimer for more information)
Have you recently caught the sewing bug? Girl…… I completely understand. Who are we to deny those adorable tutorials we find on Pinterest? Don't we owe it to our crafty heart loving selves a shot making them?
It's the thought that counts, right?!
But really… if you're thinking about sewing, I promise, it's not as scary as you think! I recommend that you find a few small projects that you can tackle as a beginner.
I've always loved sewing to help me save money around the house. Necessity is the reason why we learn new things, right?
As a bit of background, I purchased my first sewing machine a few years ago to help me make baby blankets & burp cloths when I was pregnant with our youngest, Owen.
It was a fun hobby and they were the perfect beginner projects. However, I quickly realized that I could use my sewing machine to help save money around our home.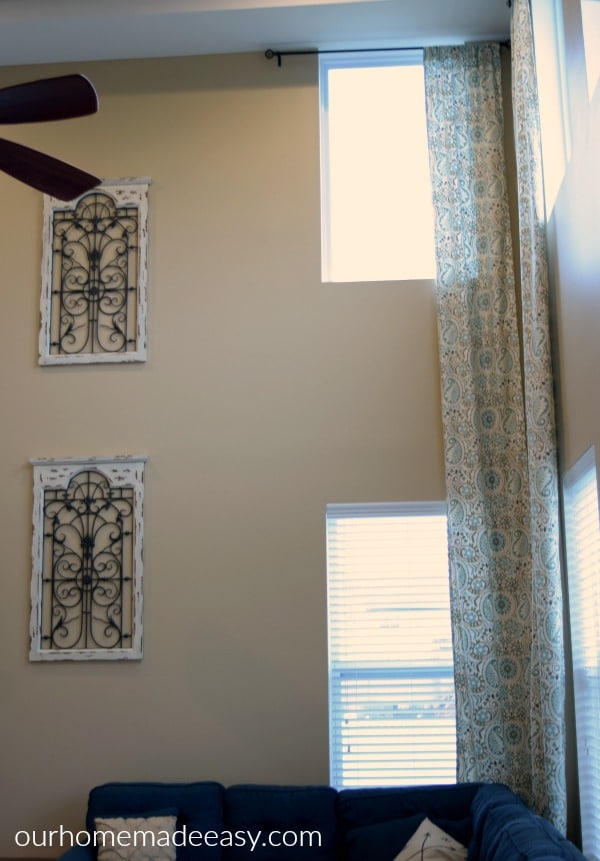 If you haven't checked out our yet, our living room ceilings are 18 feet tall. The remaining first floor is 9 feet tall. We weren't able to shop at Home Goods for those lengths.
When I looked for 2 Story Curtain panels on Etsy, I was amazed that they went for as high as $400-600 per panel! Here I was super pregnant, facing maternity leave, and I couldn't afford to buy something as frivolous as curtains.
So I decided that I need to learn how to make them myself. And I did! I was a little surprised about how easy it was. Since that first project, I've been making curtains for several rooms around the house. #CaughtTheBug
Necessity is the mother of all invention, right? Or moms simply get it all done. Same thing, really.
I wanted to share this story with you so that you know that anyone can sew. I promise that is the woman who accidentally reversed her bobbin, can do it, anyone can. [Yes it was a mess, I cried, those pregnancy hormones were flowing] All you need to do is buy a simple sewing machine, learn a few basic stitches, and you'll be good to go!
But before you can start your next sewing project, you might be feeling overwhelmed at the fabrics you find online. And don't worry, I was too. But luckily, after a few projects, you'll feel like a pro! 🙂
The 10 Types of Fabric Guide for Beginners
If you are wondering which fabrics you need to use for your next project around the house, I wanted to share what I've learned with you!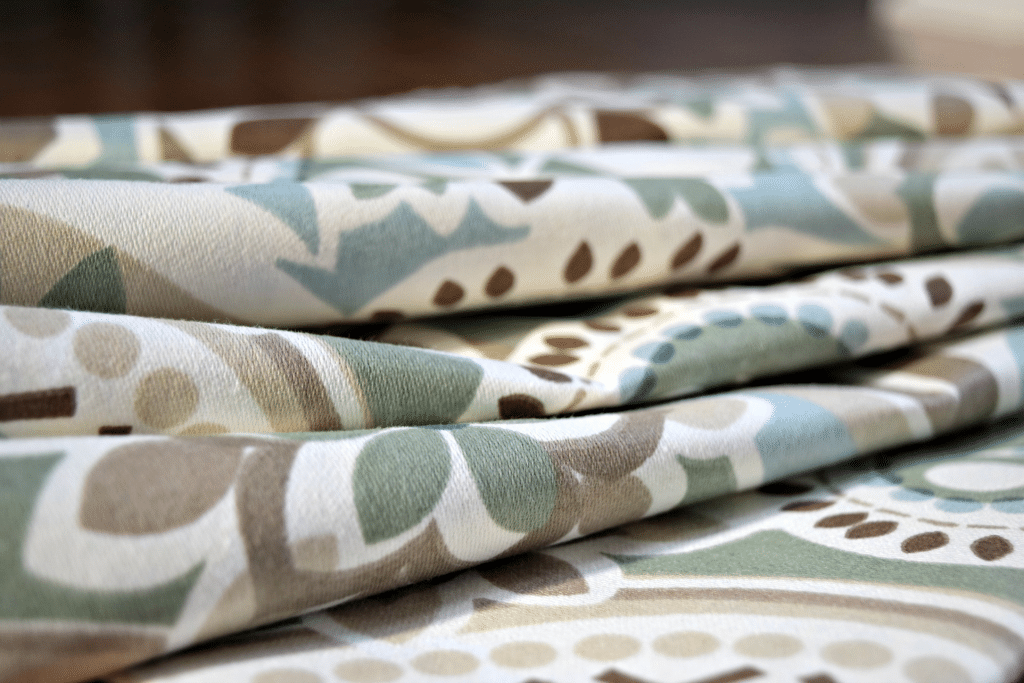 Home Decor Fabric
Home Decor can come in two different ways. You might find it fold in half on a bolt or on a 54" wide roll. This fabric is usually thicker, hangs really well, and is usually used for home projects, like upholstery or curtains!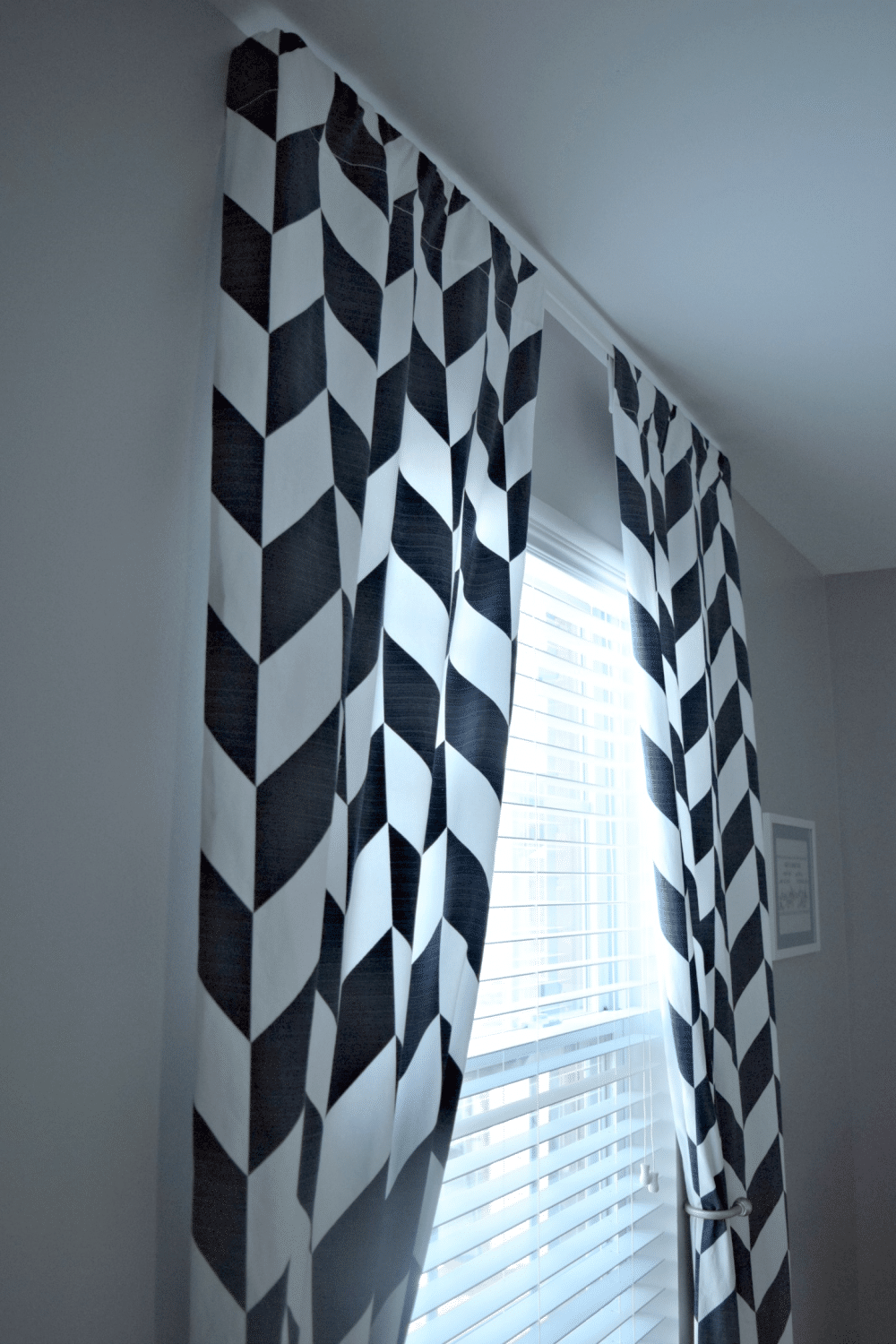 If you are thinking about making pillow covers, you can use either soft(er) home decor fabric or the quilt fabric below. Over the years, I've used home decor fabric to make my 2 story curtain panels and Owen's nursery curtain panels.
Watch out for wash instructions!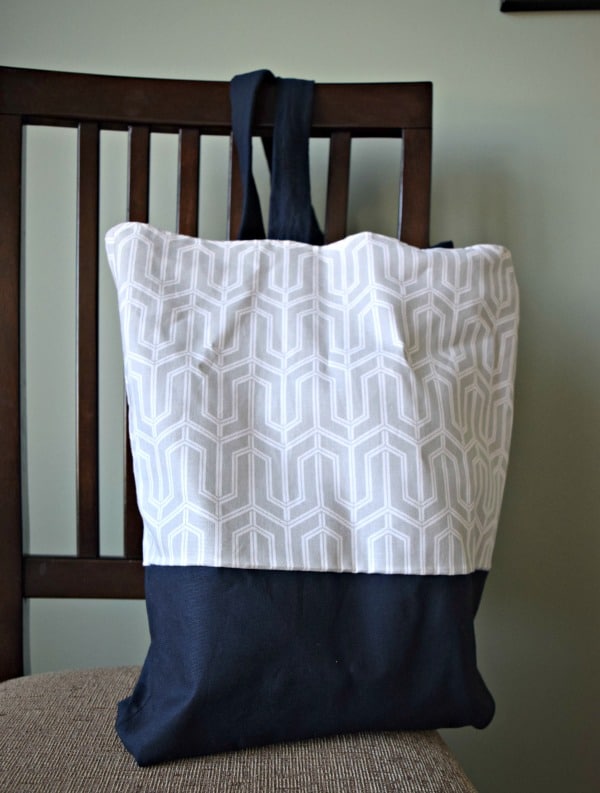 Canvas Fabric
Canvas falls under the home decor category, however, I treat it completely different. Canvas is super heavy and would be best for totes, outdoor fabric projects, or aprons. Typically canvas and the utility fabrics below take a special needle. Be sure to check your sewing machine's owner's manual before you run to the fabric store.
You can read all about my first experience with the canvas with this canvas tote bag. I still use every day in & out of work!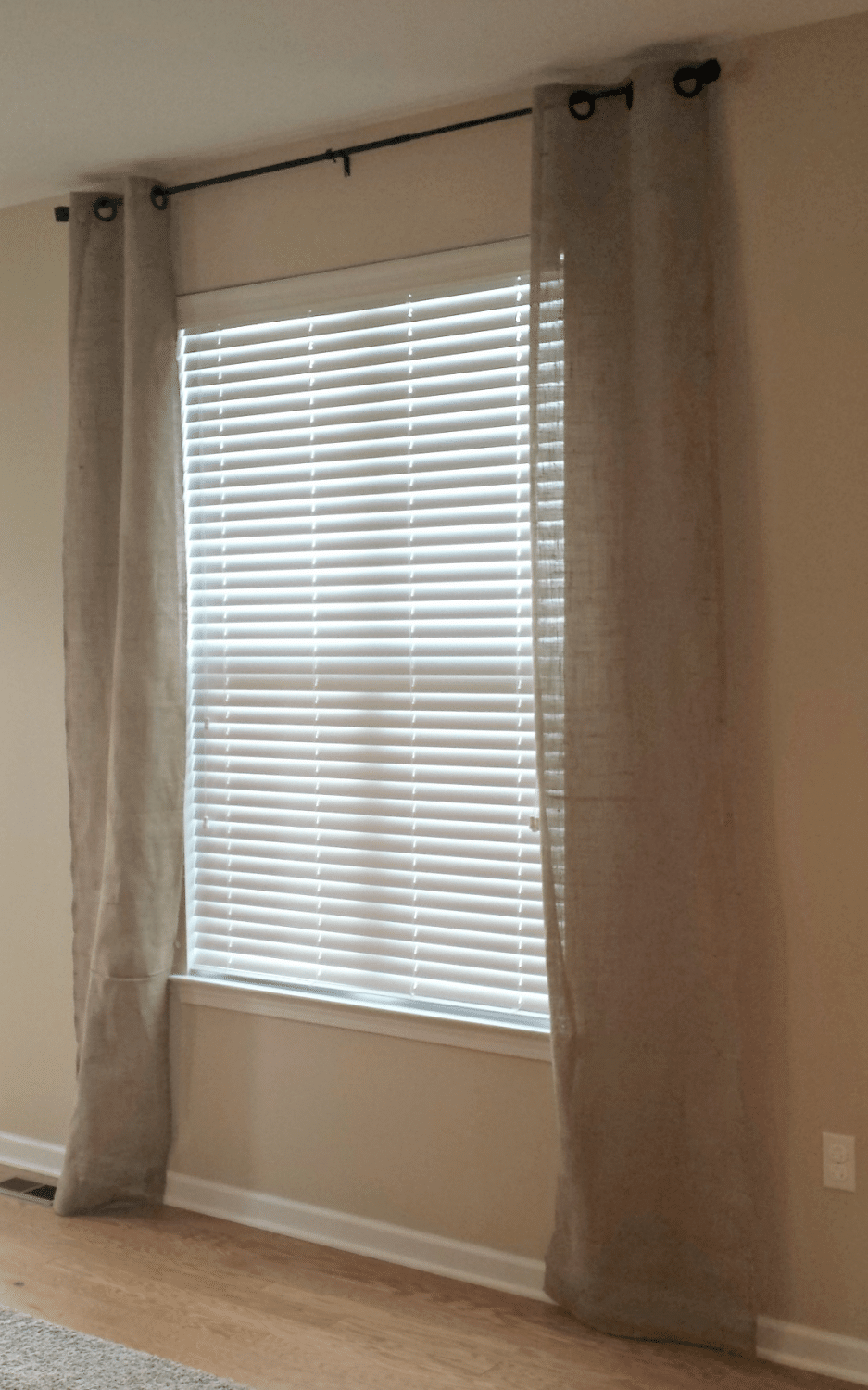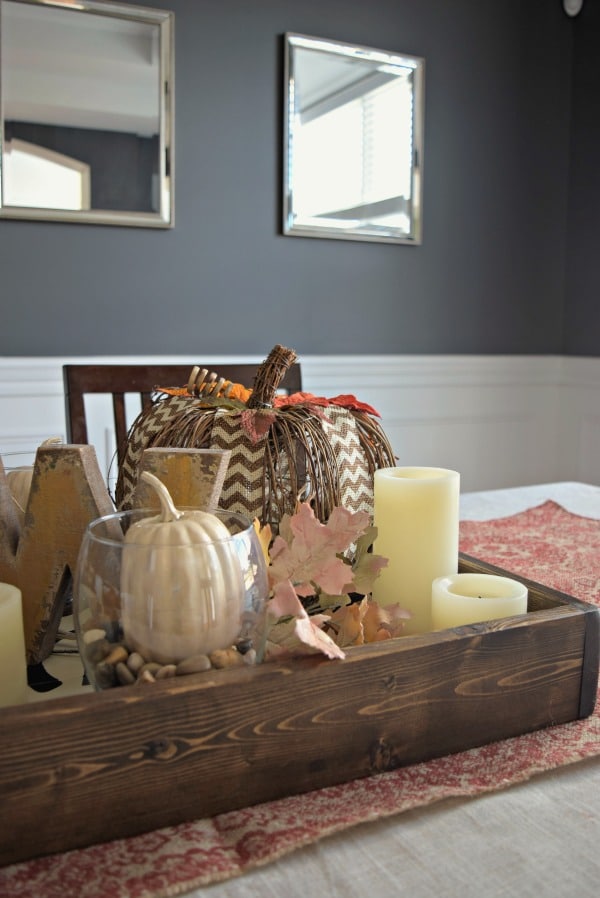 Utility Fabric
When it comes to utility fabric, you can think outside the box! This is usually burlap, thick canvas, printed burlap, or vinyl.
Like home decor fabric, you can use utility fabric for anything that needs some structure or hangs well. Think curtains and outdoor projects– not things you want to snuggle up with.
If you want to use burlap in your home, I shared the tutorial for my easy burlap curtain panels here. Since making the curtains, I made my own Thanksgiving table runner using printed burlap! I cut the width in half and made two runners for the tables.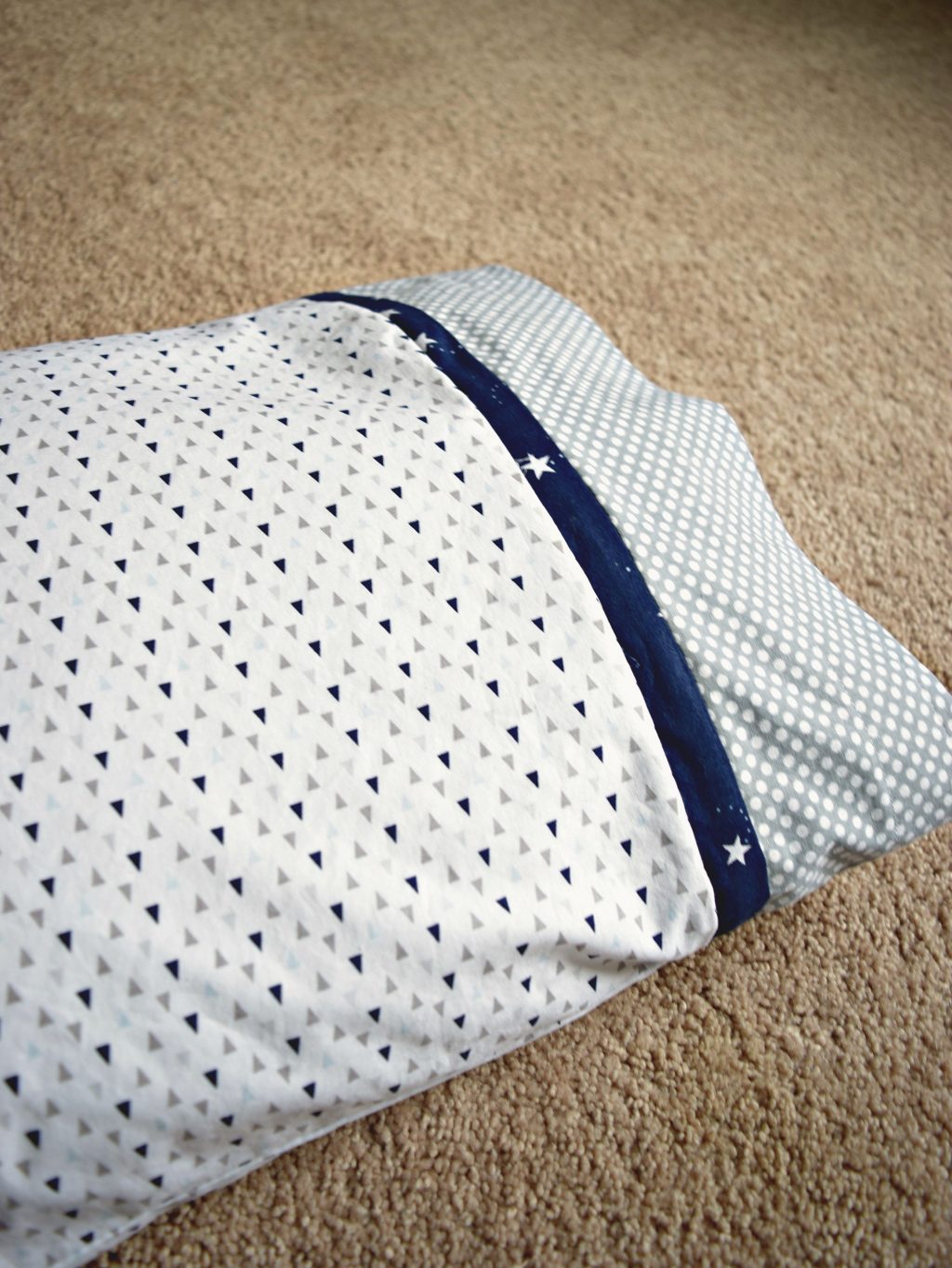 Quilt Fabric
Quilt fabric is also known as the walls of fabric that you see right away when you walk into a Jo-Ann Fabrics. It's the gigantic wall of fabric organized by color. It makes my organizing heart pitter-patter. Also around the quilting fabric, you'll find a large section of holiday & seasonal fabrics for those Pinterest projects!
Pro advice? Choose your seasonal fabric first, then find complementary colors/patterns along that back wall. 🙂
You'll also find the fabric in the nursery section (keep reading for more about that). Traditionally nursery fabric is flannel, but there are lots of 100% cotton options. And traditionally, the fabrics are a little softer than those you find along the back wall.
Owen's little toddler pillowcase uses cotton fabric from the nursery section.
Quilt fabric is generally 100% cotton, so before you start a project, it's a good idea to wash & dry it to avoid shrinkage.
You can find projects that use soft quilt fabric for toddler pillowcases, pillow covers, or even easy blankets! I like finding new ways to add holiday touches using fabric. It's such an inexpensive trick to add festive decor.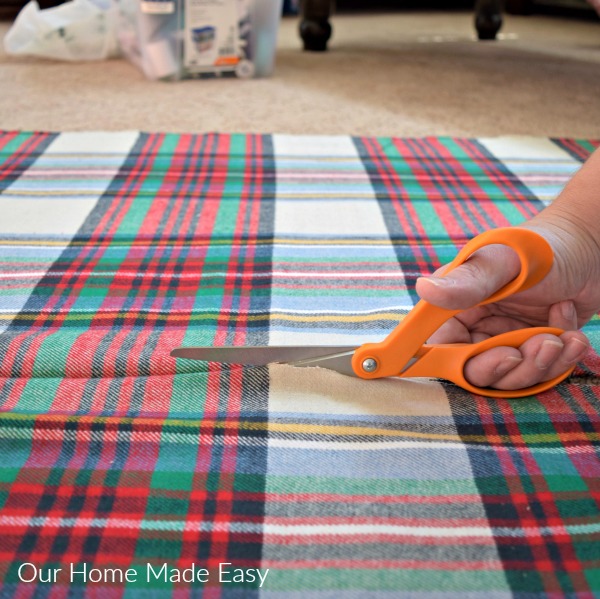 Flannel
Flannel is such a wide breadth of fabric options. You'll find a flannel that is made for apparel (like my DIY Blanket Scarf!), nursery, or just the regular flannel that is great for holidays.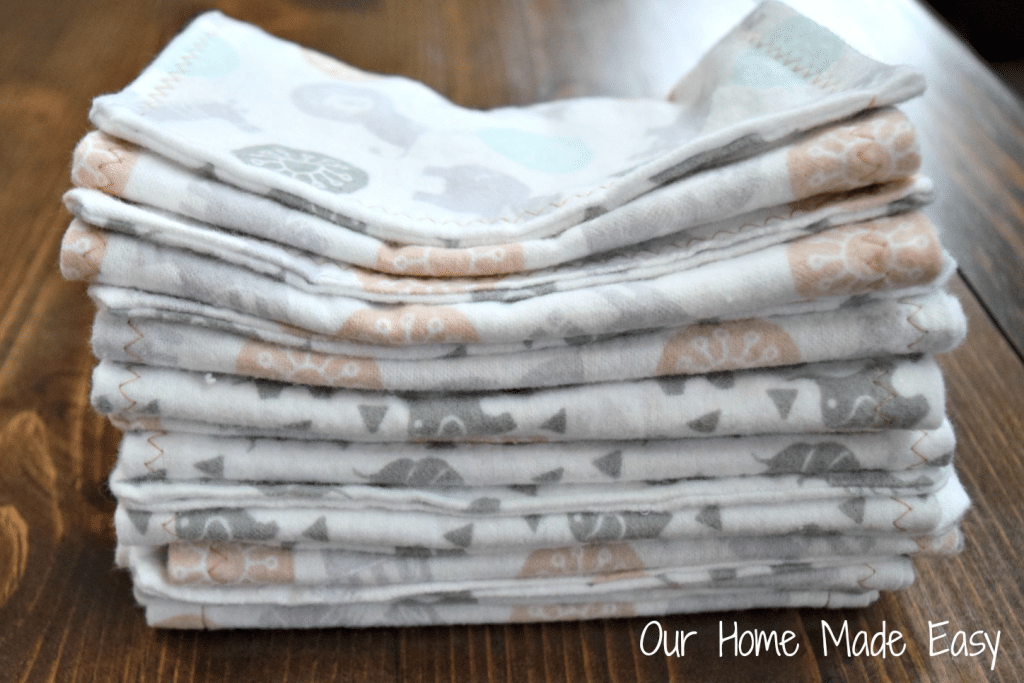 Nursery Flannel Also known as snuggle flannel is exactly how you'd expect– soft & cuddly! Traditionally, nursery flannel comes in light & bright colors geared for babies and toddlers. When I am making my 30-minute baby blankets & burp cloths, I shop only in the snuggle section!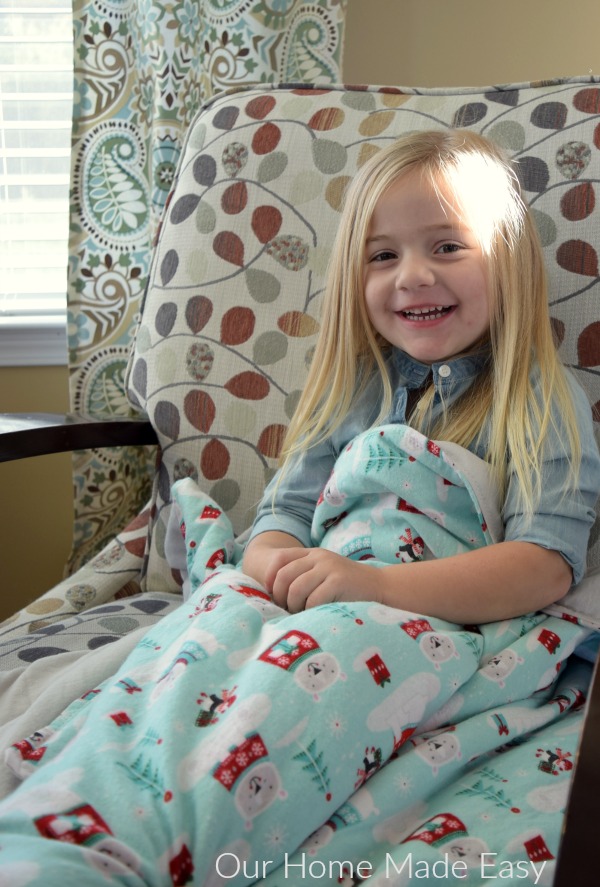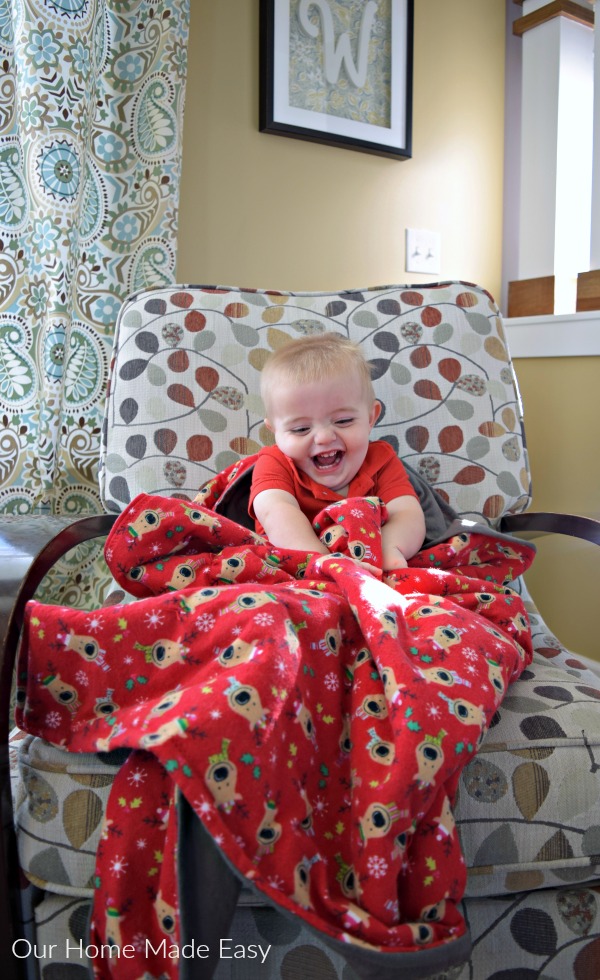 Seasonal Flannel You can find so many fun seasonal prints for your projects! For less than $10 apiece, we made these thick flannel blankets for the kids in the living room. They were pretty excited to pick out their fabrics, don't you think? 🙂
Since flannel is 100% cotton, you'll want to pre-wash the fabric before you start your project to avoid any surprise shrinkage later.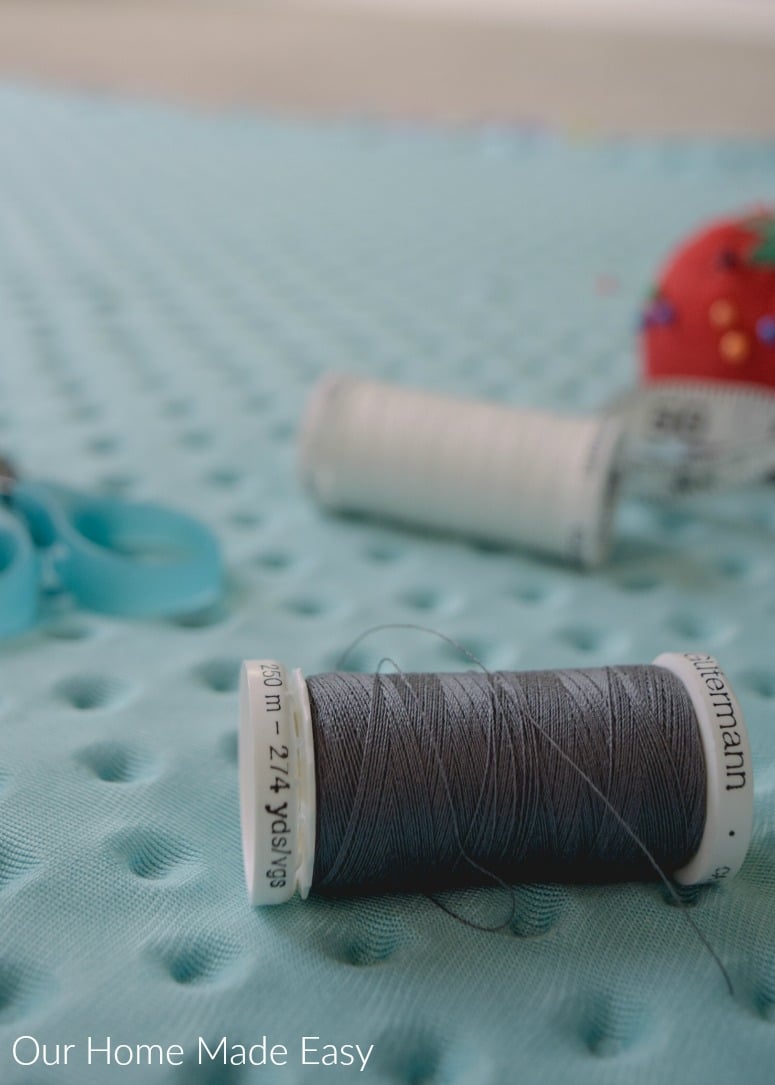 Minky Fabric
Minky is known as the super soft, 'bumpy' fabric that is a must-have for little ones! You'll find uses in baby blankets, little 'crunchy/tag' squares, or even diaper changing covers.
Really, you can't go wrong with Minky!
Before you start sewing with Minky, please read my 11 things to know before sewing with Minky. It's a great fabric, but there are a few things to watch out for to avoid wasting your time and fabric.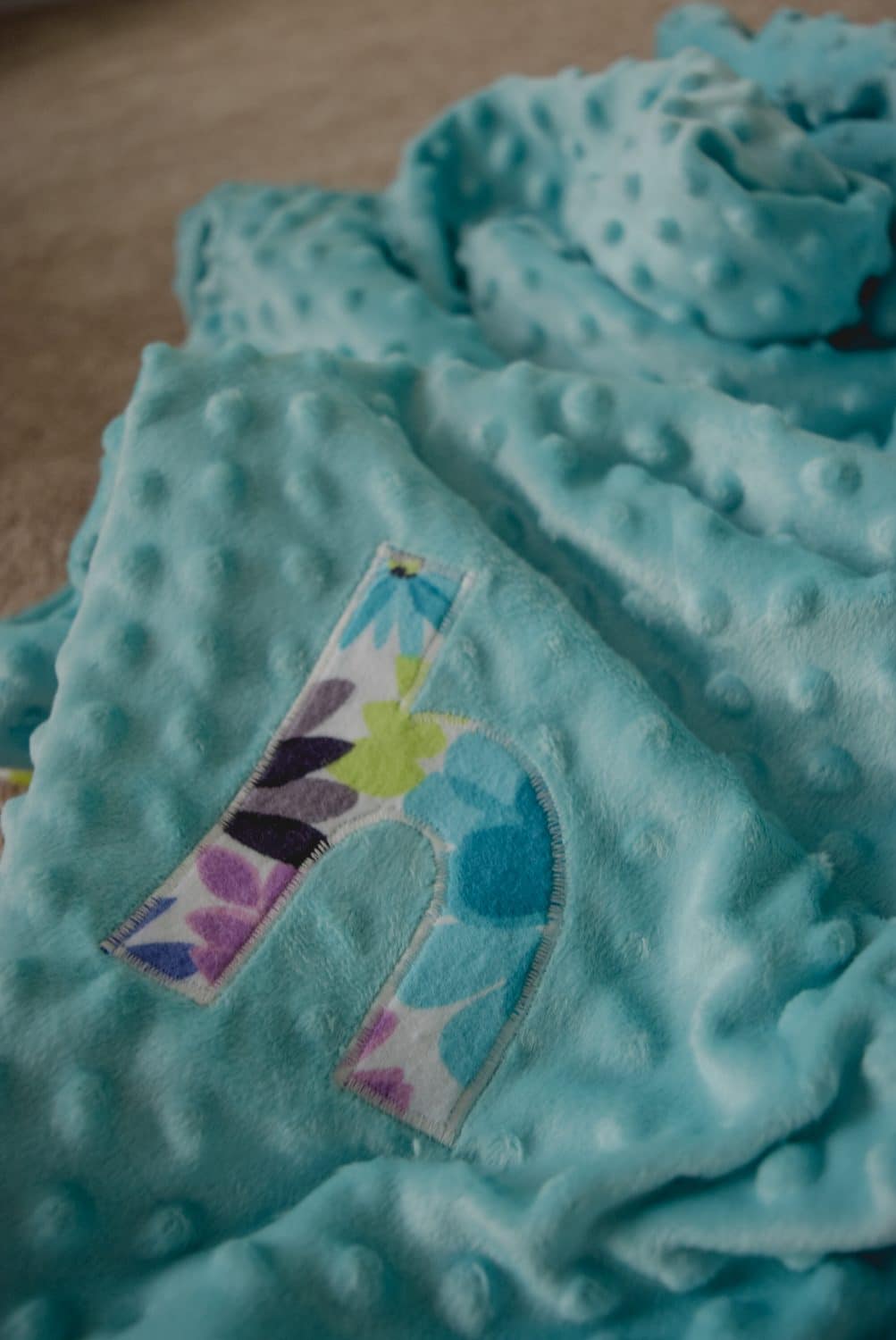 Fleece
We are all familiar with cozy fleece blankets! You can use fleece fabrics to make your own, no-sew blankets, or with making throw pillows.
If you do want a simple blanket, you can buy extra wide fleece and cut it to size. Since fleece doesn't fray, there is zero sewing needed!
I did this once with the kids a few years ago. We wanted them to have soft blankets that could stay downstairs in the living room. The kids picked out their favorite fleece prints and I got to work trimmed the selvage and rounded the corners. 🙂
Insta no sew blanket. [Sorry that I don't have a photo for it!]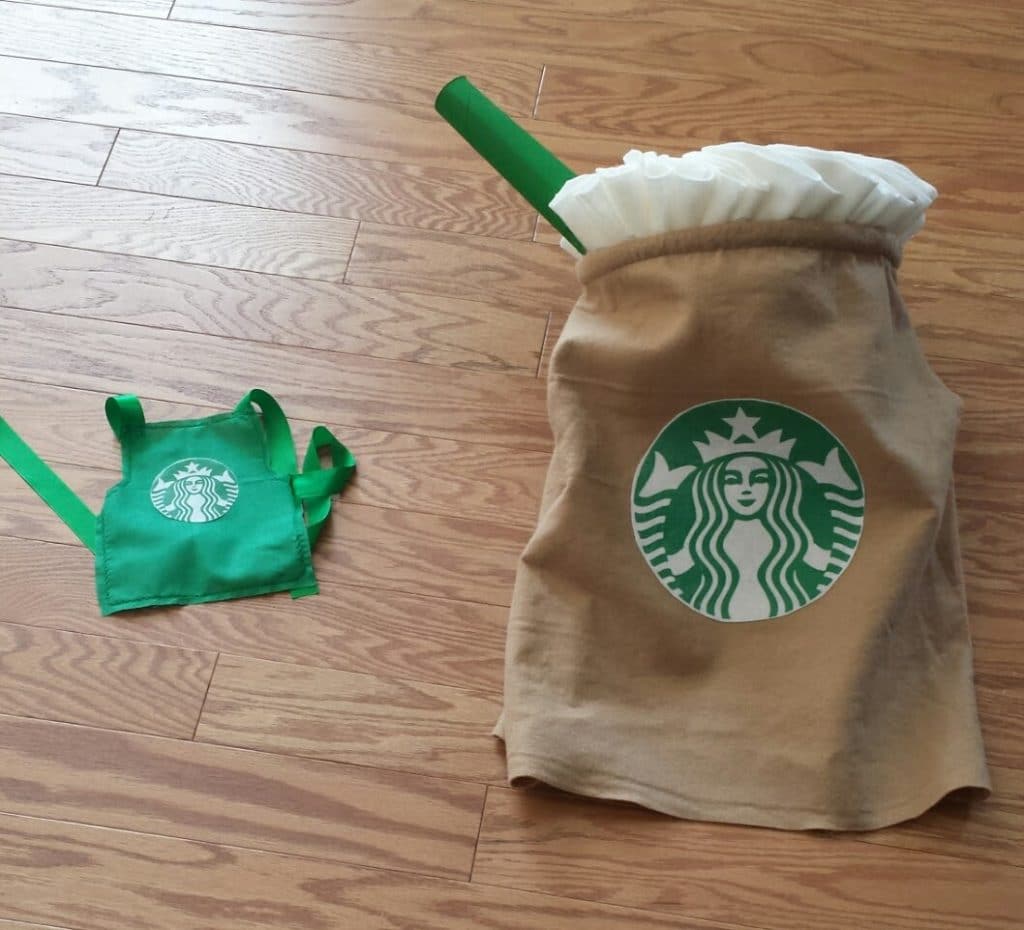 Felt
Unless you have a particular need, you traditionally won't use felt fabric in your home projects. Felt is great for being able to cut with no-hem needed (like fleece!)… You could use felt as an applique on pillow covers with thick quilting thread.
I've used felt for Halloween costumes like the Starbucks Halloween Costume and the Mickey & Minnie Halloween Costumes.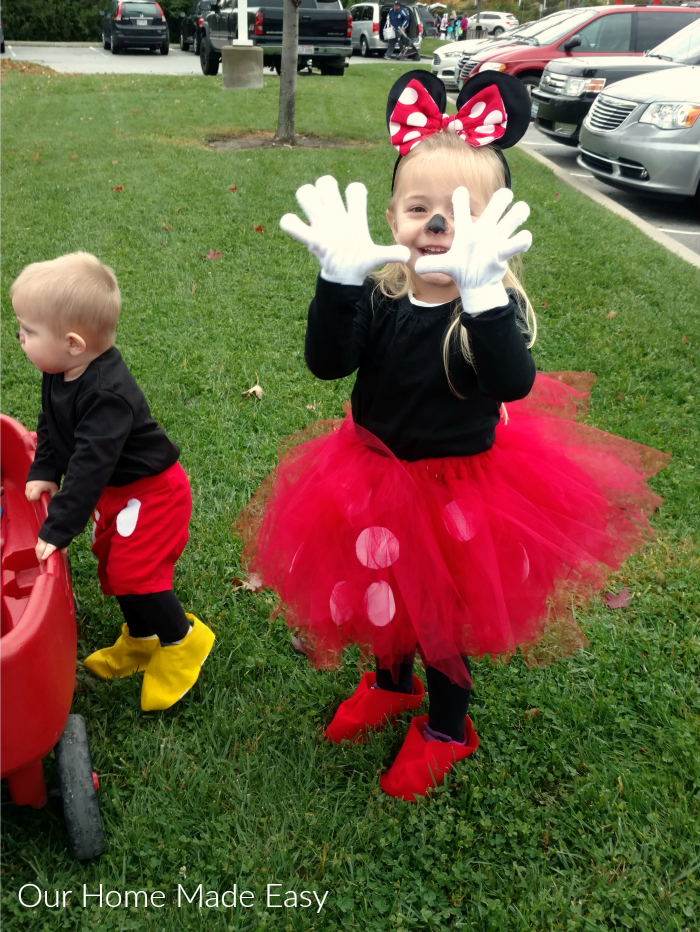 Apparel Fabric
Admittedly, since I sew exclusive for home projects, I do not have any experience with apparel & special occasion fabric. Think of apparel fabric as a fabric that has stretch to it. Apparel is used for just that– clothing!
The special occasion fabric is where you'll find all the extra touches of non-traditional fabric, like sequins, tulle, or very dressy fabric pieces. They all sell by the yard, even if they don't look like traditional fabrics on the bolt.
Whew! That was a lot of fabric talk! I hope that you found a little more info on which fabric you'll need for your next project! Start small and keep creating beautiful projects that make your home cozy (and on a budget!)
Happy sewing!
PIN FOR LATER: