Chicken Tortilla Pinwheel Roll Ups
These super quick & easy chicken tortilla pinwheel roll ups are the dinner you need when you don't want to cook! No baking and ready in just a few minutes!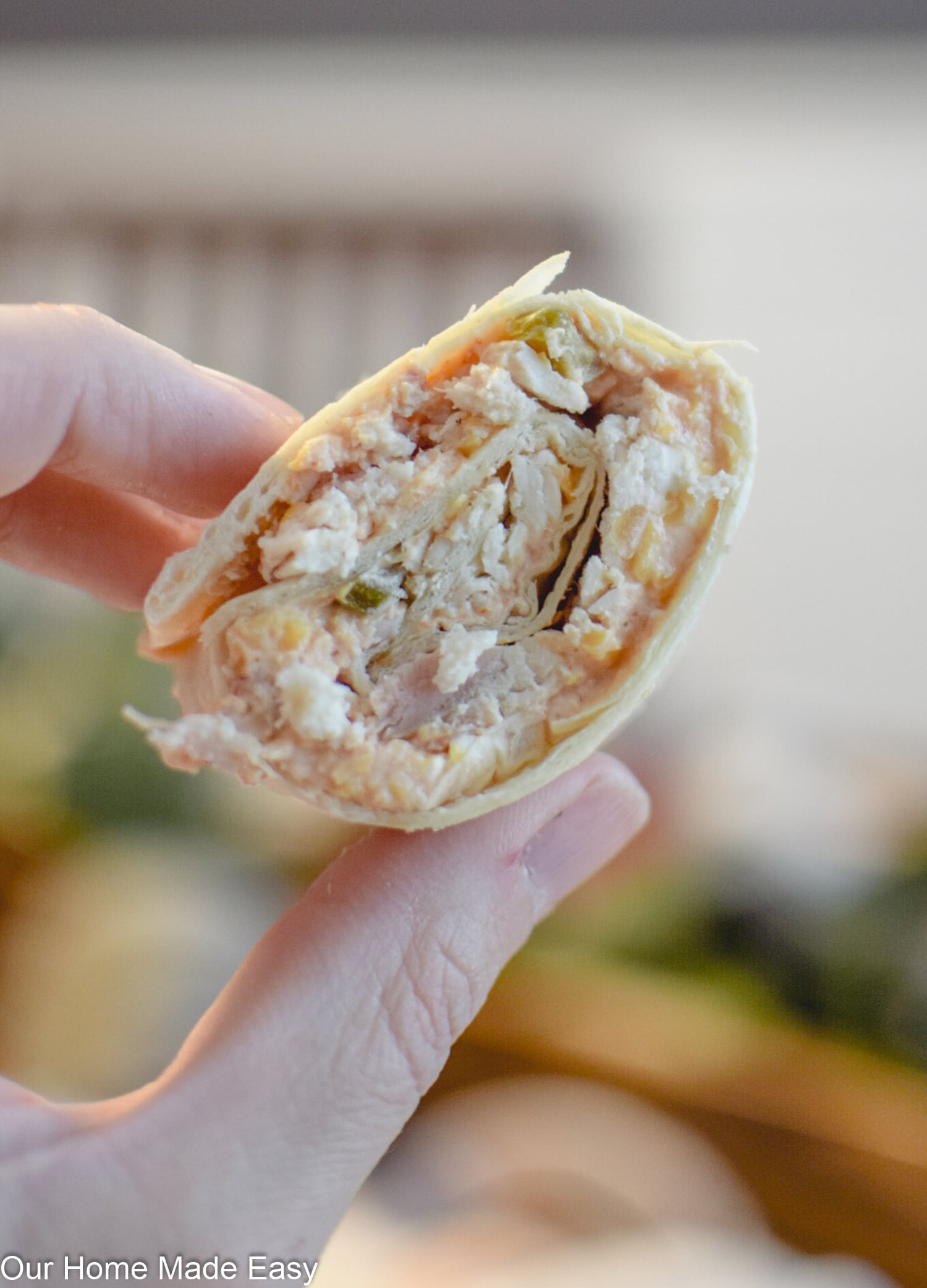 Our family started meal planning more than 7 years ago. If you aren't familiar with our meal planning story, read it here. In the 7 years, we've only missed meal planning one week. Just one!
And I don't say that to brag. I say that because we are like the laziest people ever. We don't like coming home and having to spend energy thinking about dinner.
However, just because we are avid meal planners, doesn't mean that I cook a homemade dinner each night. There is no way that I could cook a homemade dinner every single evening. I work full-time and some nights I am simply beat.
Really, our meal planning is simply jotting down on a scrap piece of paper what we are plans are for the week. Then we grocery shop.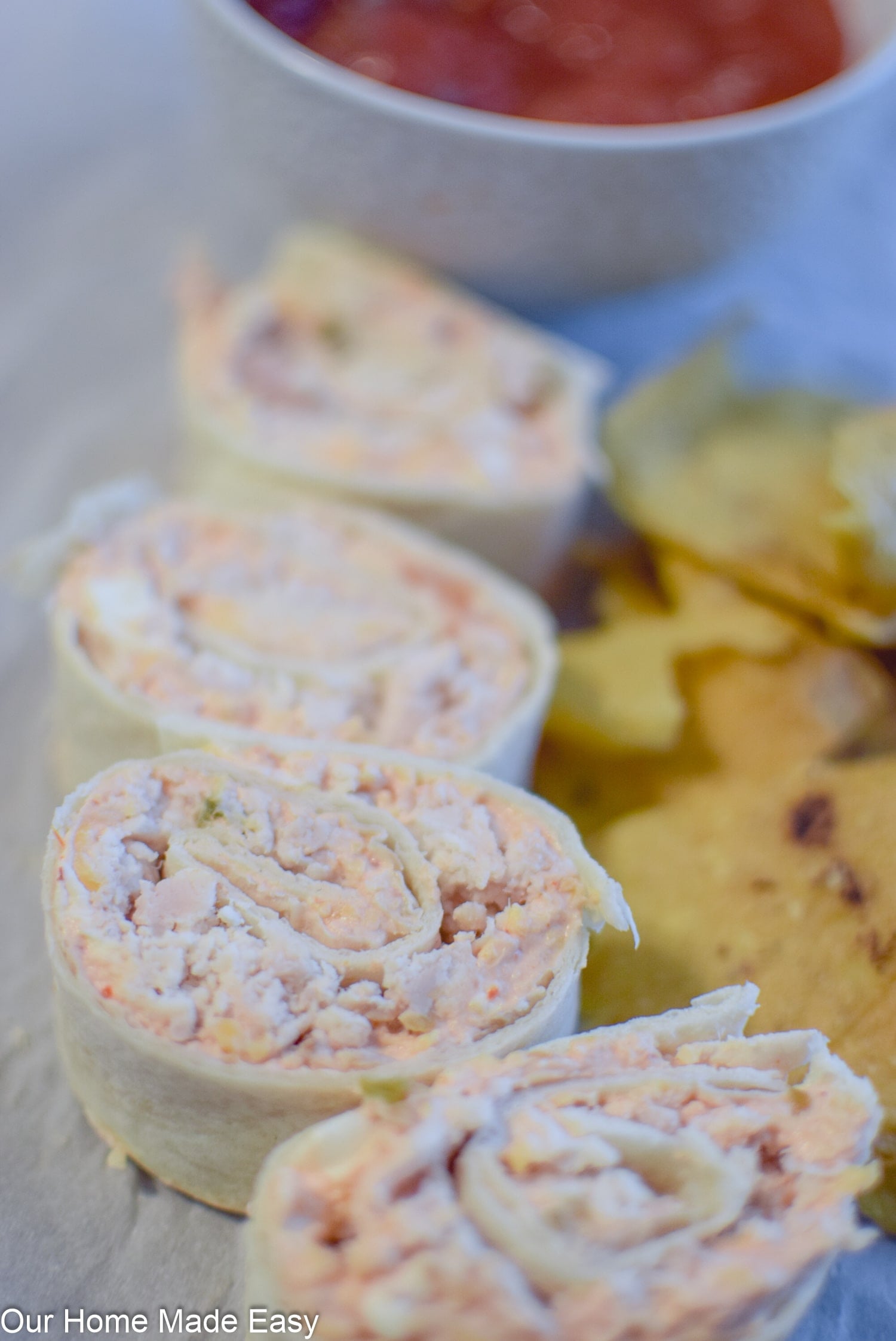 Sometimes we try 2 new recipes, other weeks, its a lot of leftovers from the freezer. If you need a simple recipe that involves almost zero cooking, I think you'll like this one today!
Chicken Tortilla Pinwheel Roll Ups
For the nights that you don't have the energy to cook, make these chicken tortilla pinwheel roll ups. They are just a fancy sandwich which makes the family happy and keeps your sanity in check. Total mom win.
Jordan found these appetizer roll ups and wondered how we could make them more dinner-style. AKA… add meat. 🙂
He knew the kids would be on board with finger foods, he could try something new, and well me?
ta-da!
The best part? They require NO COOKING. Yesss— for those busy nights when nothing is going your way, you can pop out these guys with very little effort.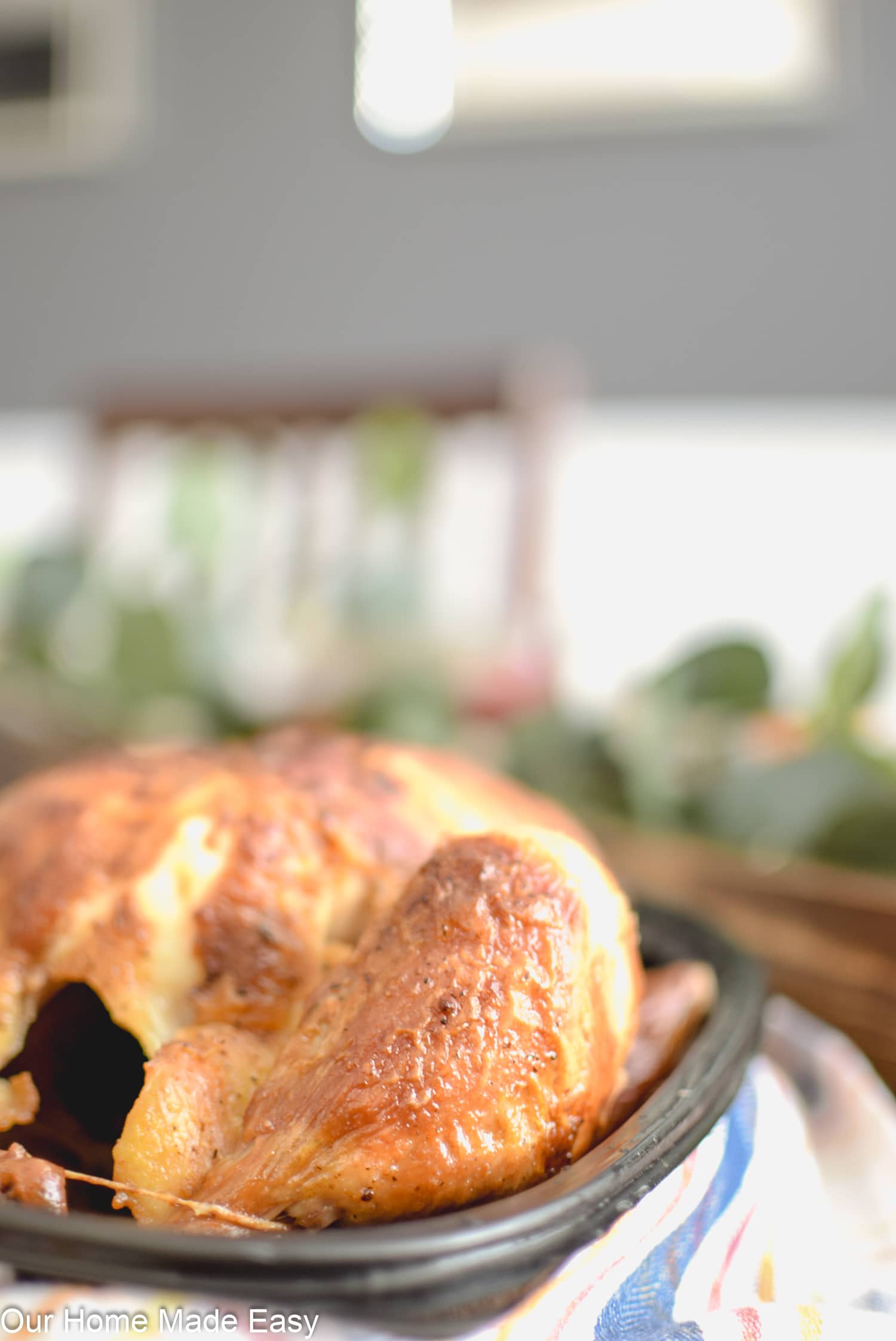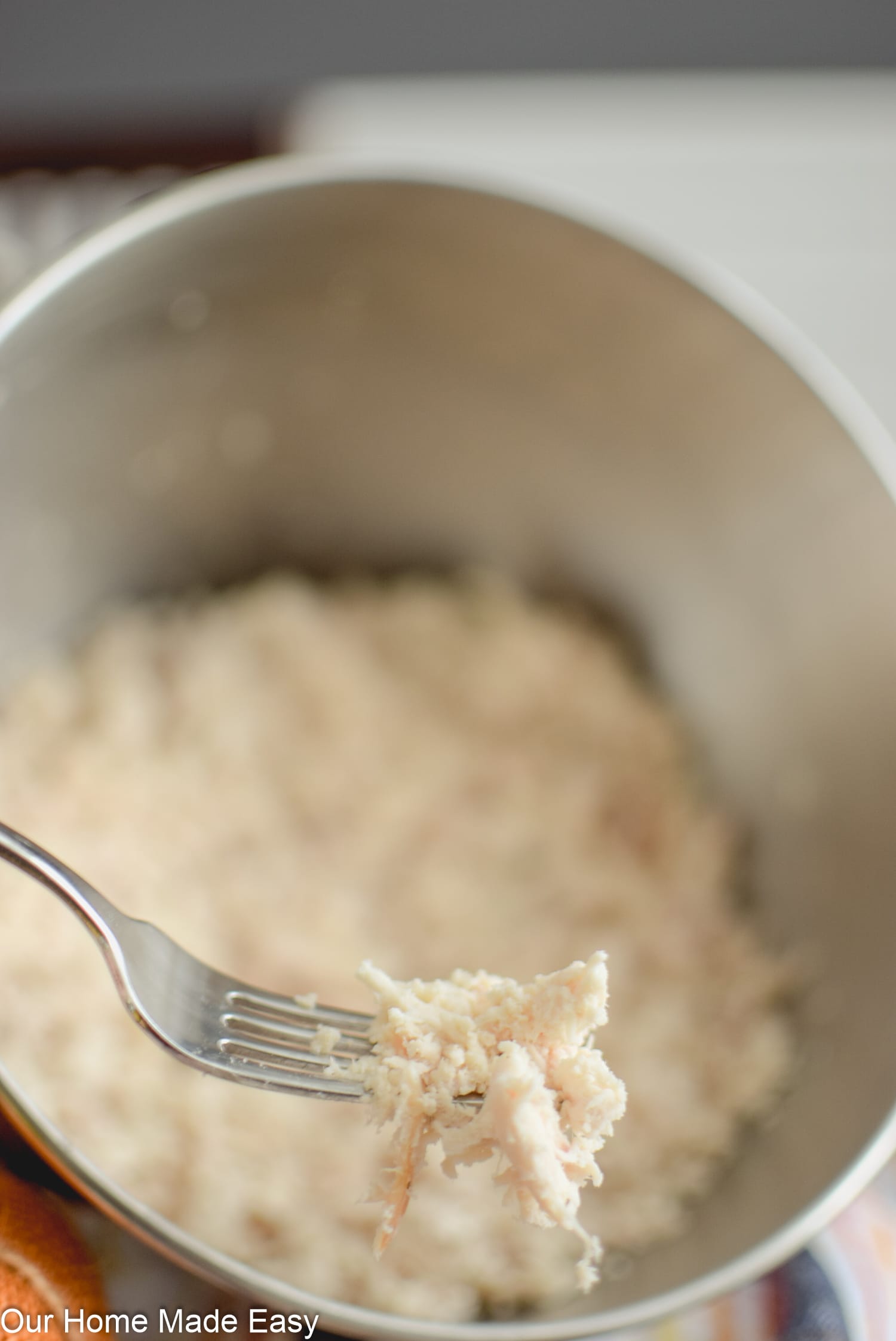 My biggest trick (if that's even possible with such an easy recipe) — pick up a rotisserie chicken when you're grocery shopping. Keep it in the fridge and use it for your chicken!
Pull the rotisserie chicken apart for the roll ups. To make a super fine texture, throw it all in your stand mixture for a minute. It's like dinner to the next level– still without any real cooking.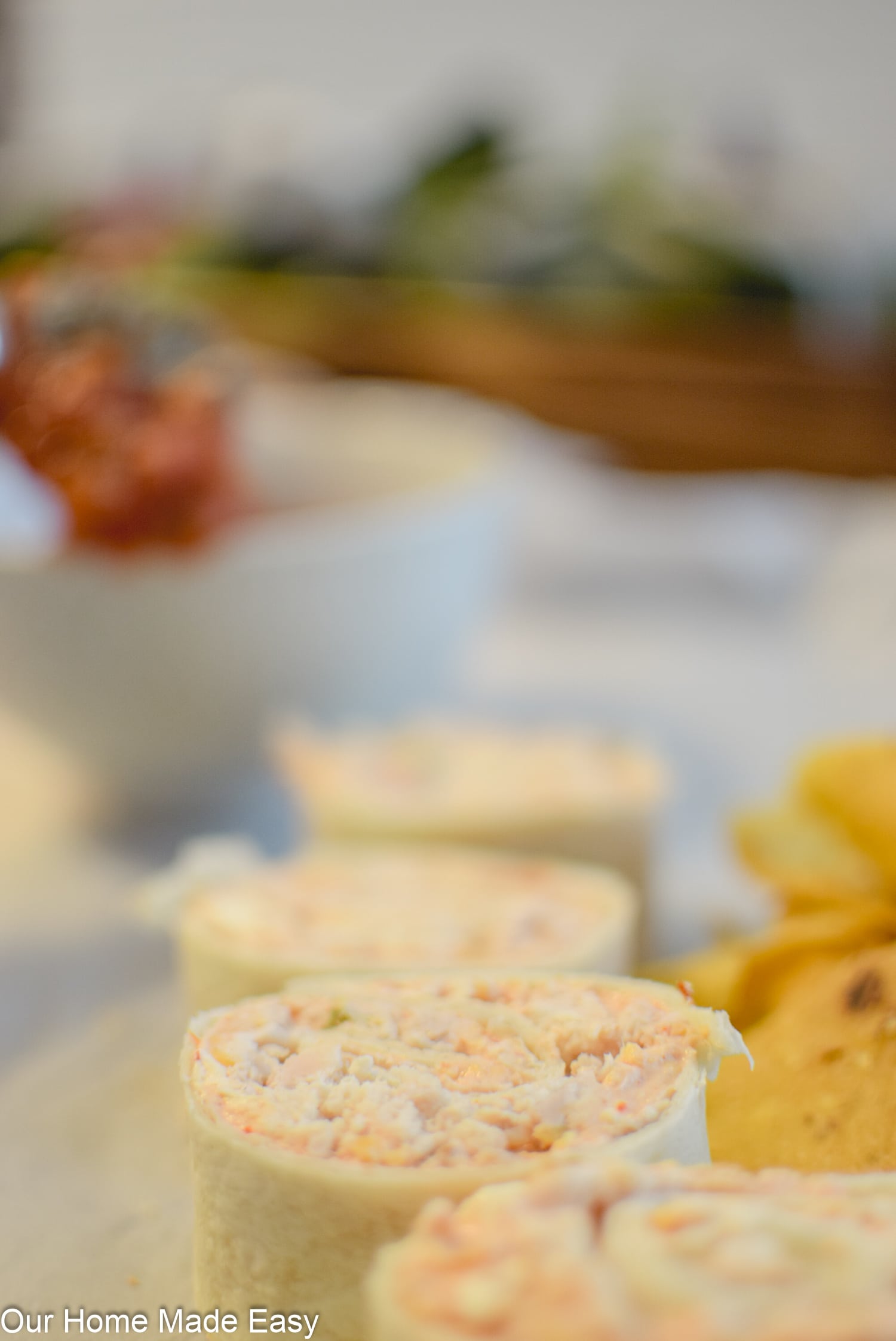 No cook and less than 10 minutes of prep work. Dinner is done!
You can add a few variations of cheese and sliced veggies based on your family's preferences.
These chicken tortilla pinwheel roll ups could also be perfect for finger food dishes. You could make them ahead of time, chill them, and then cut them when you are ready to serve!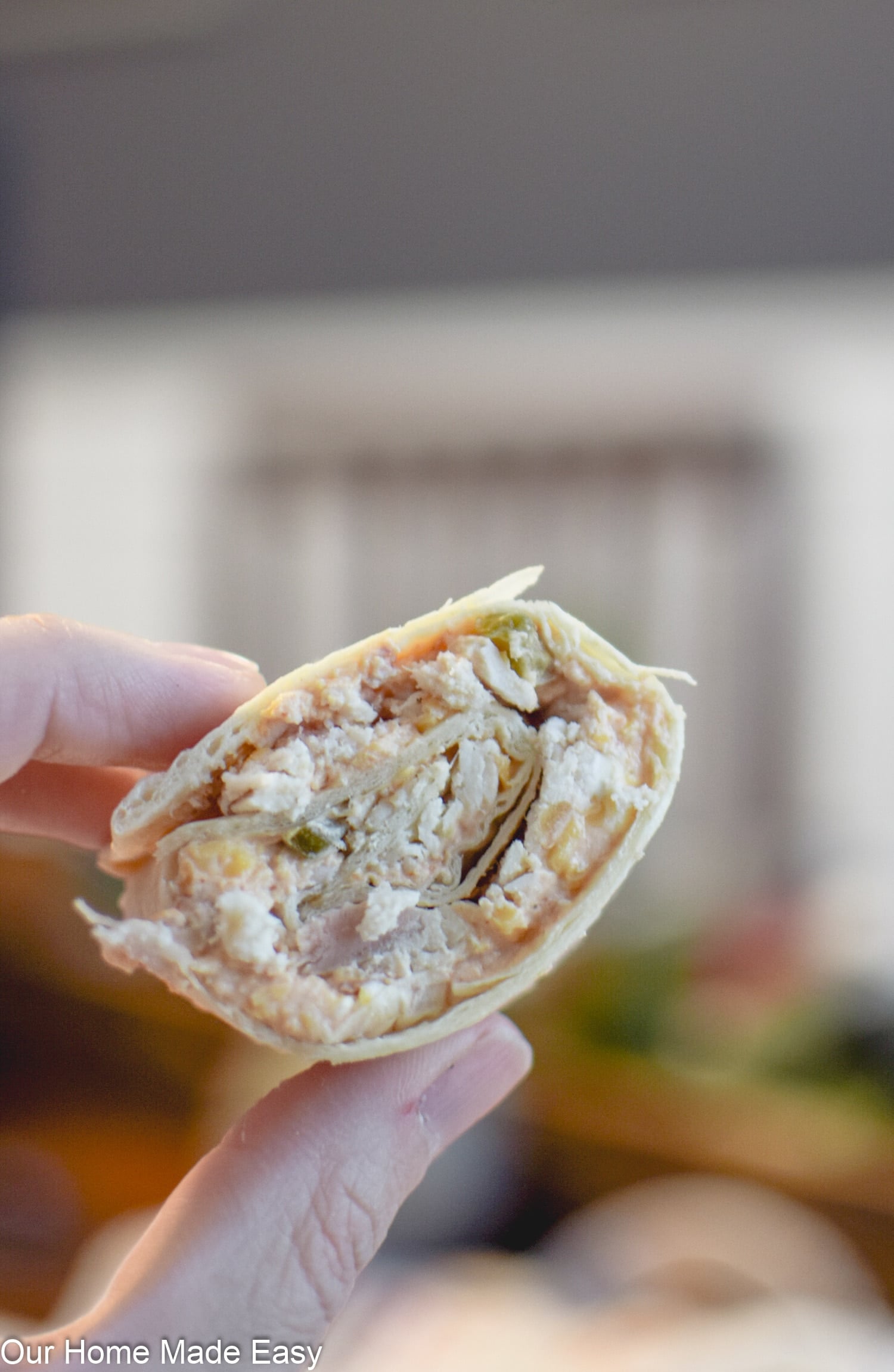 Anything that makes everyone happy without much work makes me a happier, mom. How about yourself?
Enjoy my friends!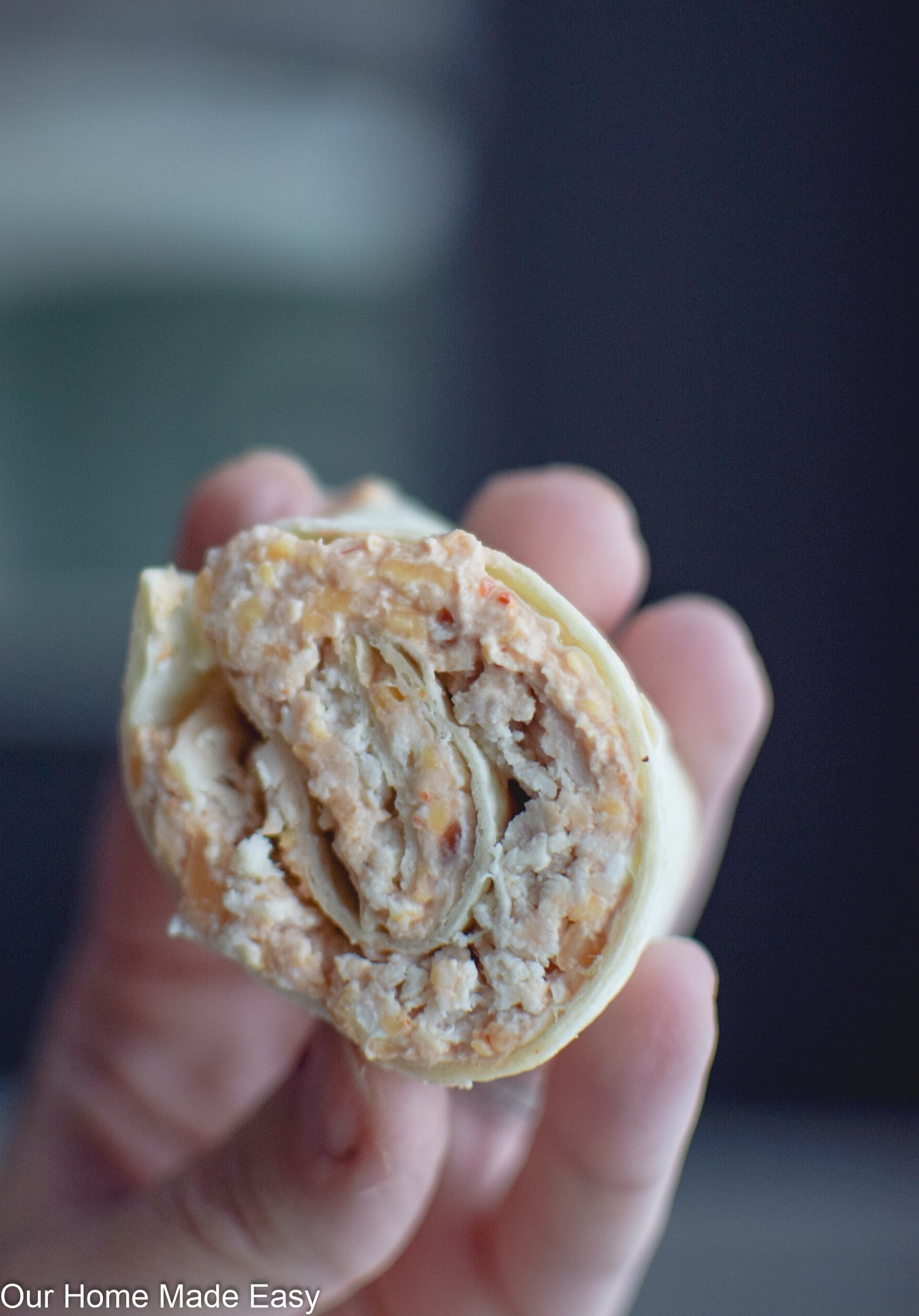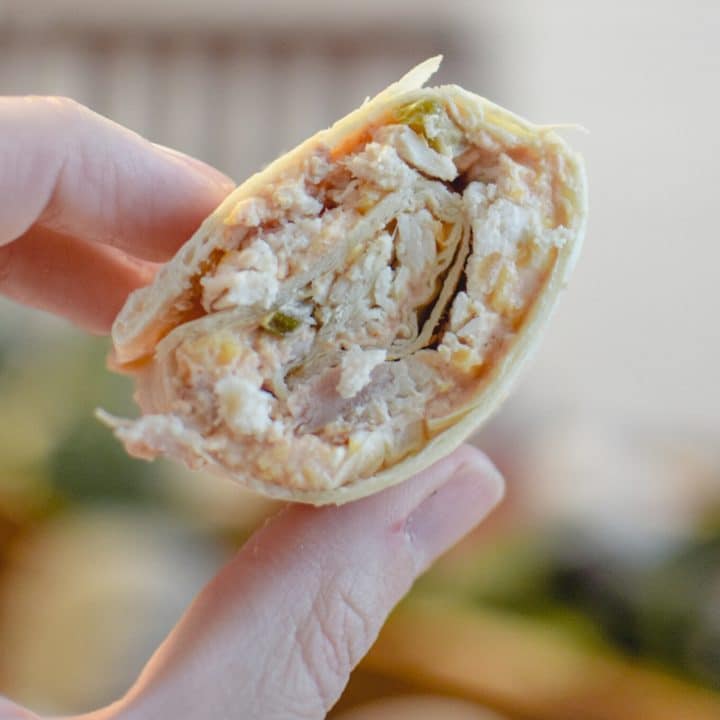 Chicken Tortilla Roll Ups
Additional Time:
20 minutes
These super quick & easy chicken tortilla roll ups are the dinner you need when you don't want to cook! No baking and ready in just a few minutes! 
Ingredients
1 Rotisserie Chicken, Cooled & Shredded
8 ounce package cream cheese, softened
1 cup sour cream
1 (1 ounce) package dry fiesta-style ranch dressing mix
1 cup chunky salsa
1 1/2 cups shredded Cheddar cheese
6 - 10 inch tortillas (or any size will do)
Optional: Additional sliced veggies
Instructions
In a bowl, combine the cream cheese, sour cream, fiesta-style ranch dressing mix, chunky salsa and Cheddar cheese.
Spread even amounts of the mixture onto the tortillas, as desired.
Top the spread with shredded chicken and any additional veggies
Roll tortillas and chill in the refrigerator for at least 20 minutes.
When ready to serve, pull them out of the refrigerator and slice them into 1 inch slices.
Notes
Layer on the dip or chicken as thick as you'd prefer! As the tortillas break down in texture in the refrigerator, I advise eating these the day they are made, not later.
Adapted from AllRecipes
---
Don't forget to grab your free pantry staples cheatsheet!
PIN FOR LATER: