The 20 Best Places to Buy Christmas Decorations
Here are the 20 best places to buy Christmas decorations! No matter your style or budget, you'll find something that is perfect for your home easily! Bonus– most you can buy online without ever leaving your couch.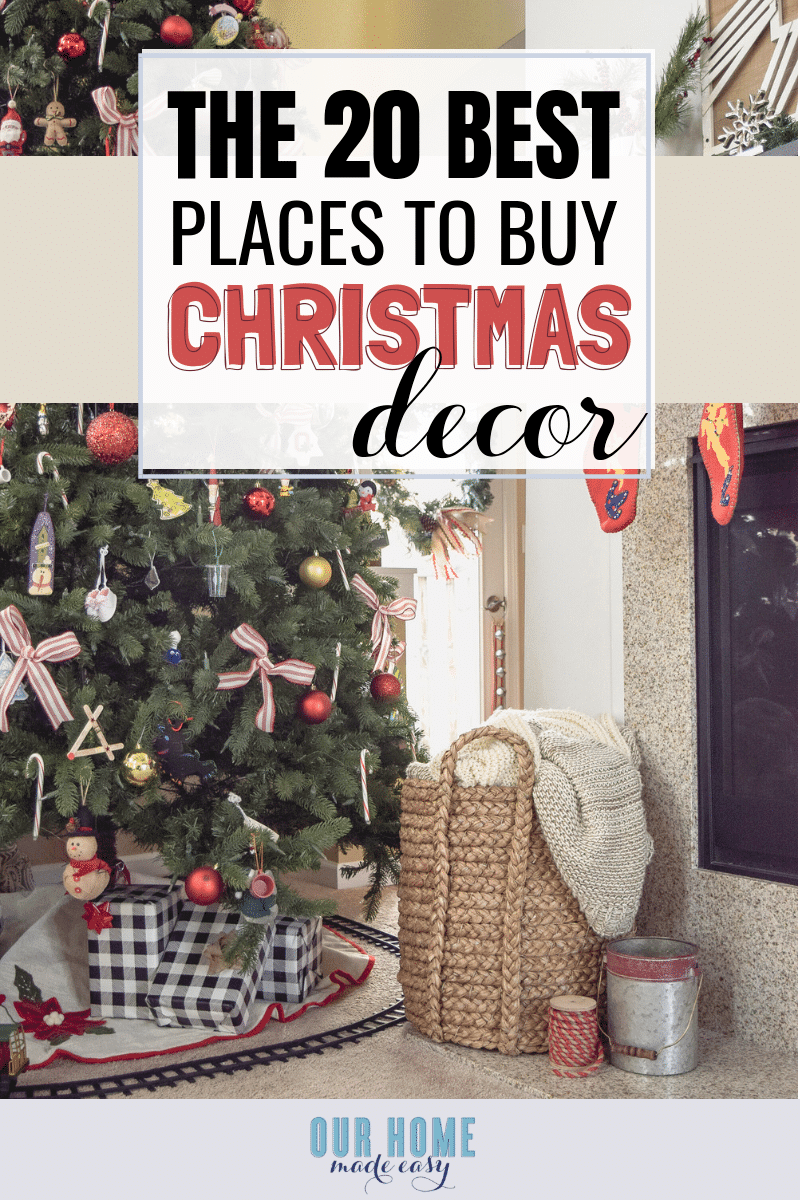 This post contains affiliate links. Please see my Disclaimer for more information.
When it comes to decorating, I am notorious for always looking for something on sale. I have an aversion to paying full price. However, over the years, I've been more focused on buying items that can last more than one year and things that I really love.
Love over Sale, Love over Sale… Let me repeat that a few times to myself…while standing in front of a Target display. 😀
The struggle…
But back to decorating joy (!). If you are wanting to refresh your Christmas decorations this year, I wanted to share my best places to buy Christmas decorations.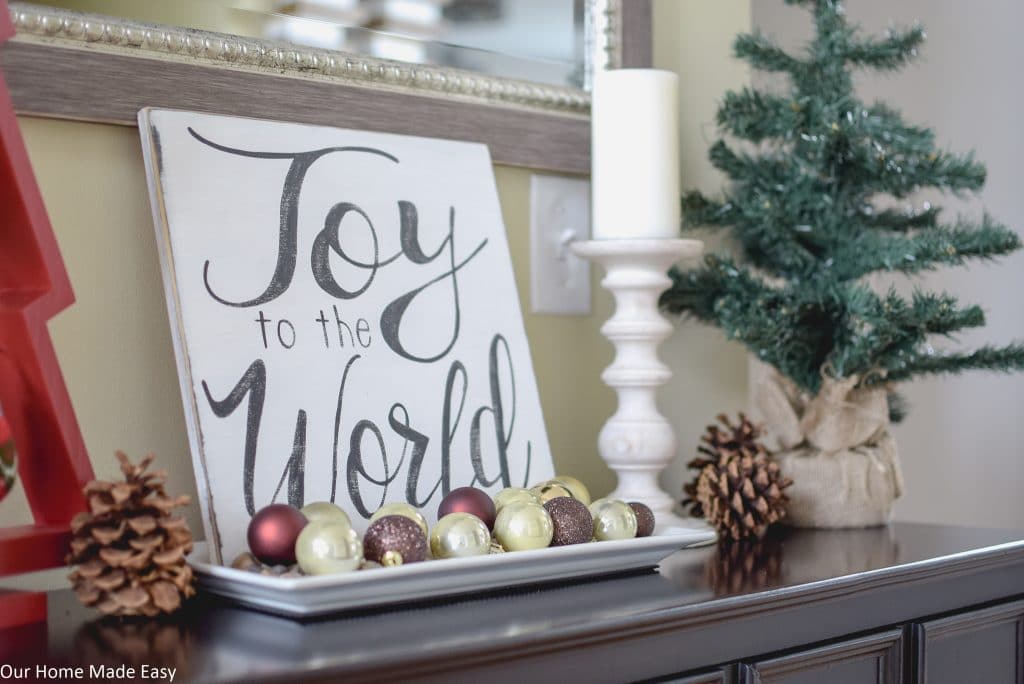 The 20 Best Places to Buy Christmas Decorations
World Market- To me, World Market is such a sleeper hit. Whether you love the bohemian style, industrial, or even modern, there is something for everyone. I've found that the best details, like pillows, throw blankets, and baskets come from there. It's like that place that takes your home from 'pretty' to 'comfy cozy.' Find Christmas decor at World Market here.
Etsy – Etsy is the place to go when you are craving something homemade, but simply don't have the time to make it yourself! You can order pretty garlands, wood trees, new stockings, or custom Christmas cards, you'll find it on Etsy.
My only note about ordering handmade items — Double check shipping times to make sure that you can enjoy your decorations long before you need to take them down! Find Christmas Decor at Etsy here.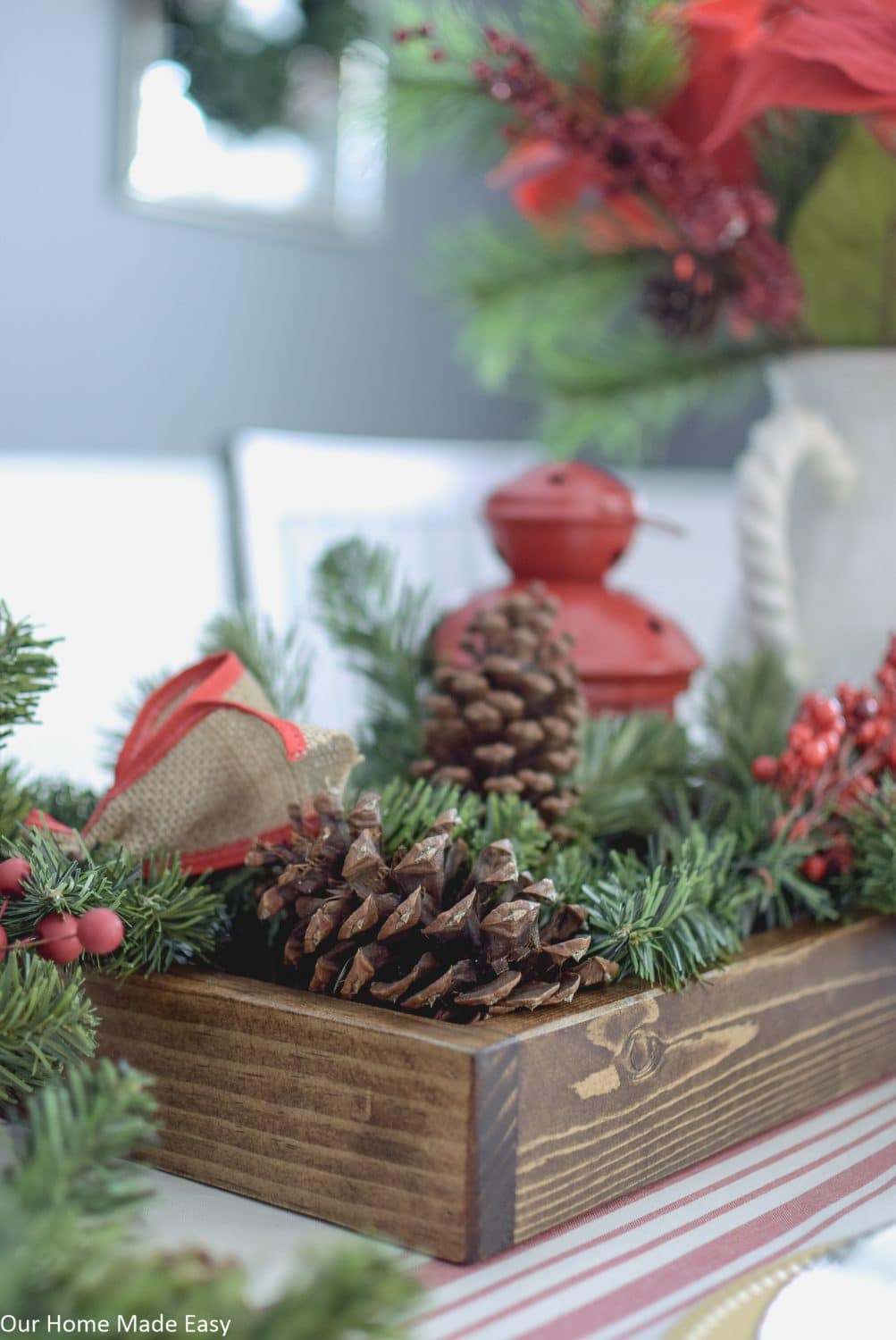 Kirkland's -When was the last time you stepped into a Kirkland's? This isn't your mom's Kirkland's anymore. Like World Market, I believe that you can find something that isn't in every home inside Kirkland's.
I like to wander in when the kids aren't around. 🙂 I've found lots of monogrammed items and unique items that I haven't seen anywhere else at Kirkland's. Find Christmas decor at Kirkland's here.
Target– Ahh, good ol' Tar-jayyy, the thief of nearly all my money… I could never forget Target. It's where you can stock up on the staples that make the holidays festive.
With the new Magnolia Home Holiday Release, there is always more to discover. The best part about shopping at Target? It's so darn convenient. It's one of the few places that I can knock out multiple items on my to-list. #MomLife Find Christmas decor at Target here.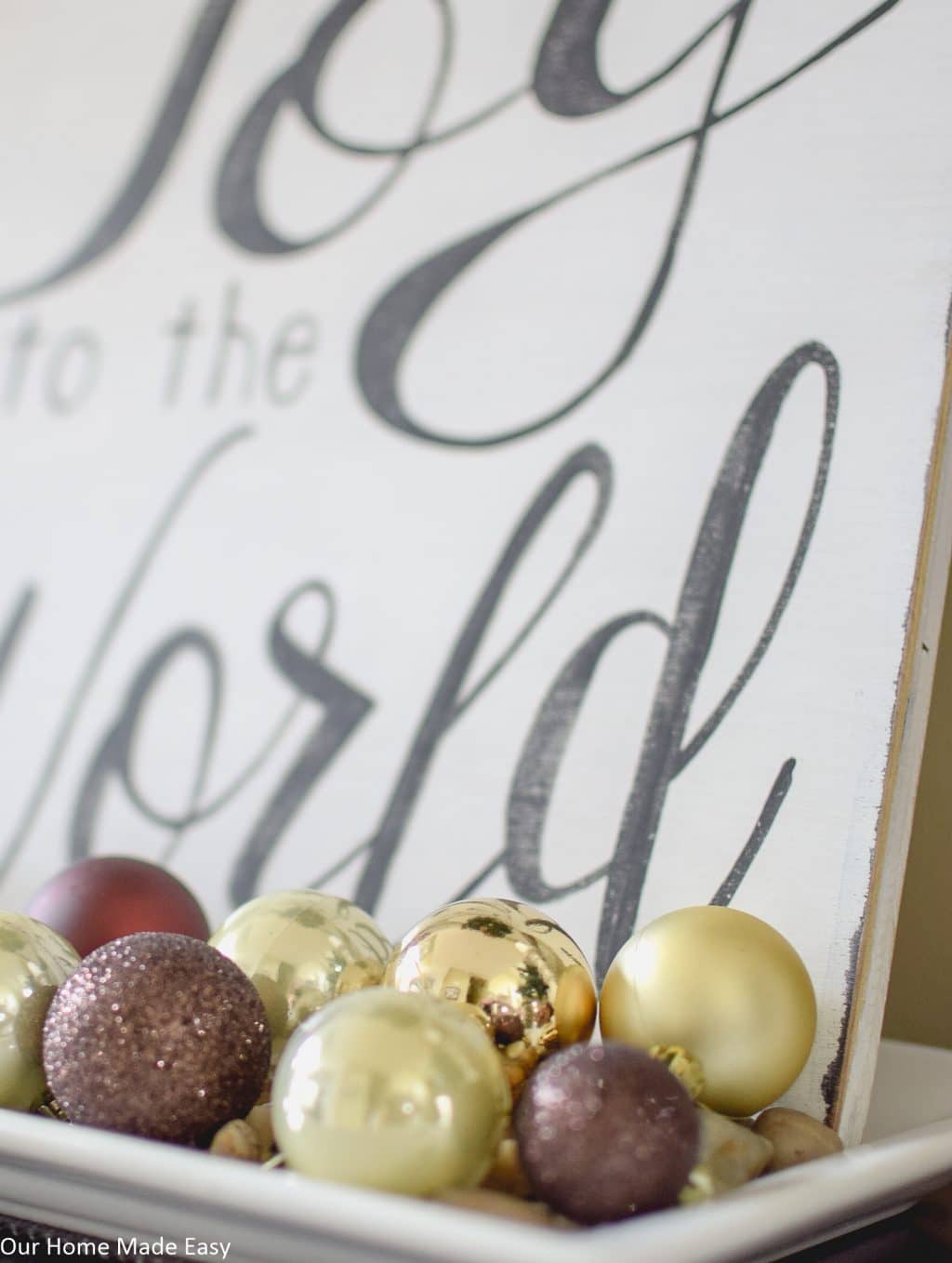 IKEA – If you haven't been to IKEA after Thanksgiving, you're missing out! They have such cool, minimalistic Christmas decor! Each year it changes slightly and yet, still feels perfectly IKEA.
They are the place to stock up on candles, lanterns, vases, and floral stems! Find IKEA Winter Decor here.
Amazon – Do you have Amazon Prime? If you don't, grab your free trial just in time for the holidays! Amazon offers a huge selection of Christmas decorations and even handmade decorations and ornaments.
You can pick up items that would be comparable to Etsy. Again, check the shipping timing. To help you avoid falling into the Amazon rabbit hole, I recommend looking for exactly what you need! #guilty Find Christmas Decor at Amazon here.
Jo-Ann Fabrics, Michael's, & Hobby Lobby– You don't need to be the craftiest, Pinterest-amazing mom to love these stores. These days, when you walk in, you see decor at the front of the store— not crafts.
Keep your coupons in hand and stock up on the trendy items without spending too much at Jo-Ann's, Michael's, & Hobby Lobby. Jo-Ann is one my favorites because I can order online and do store pick up! It saves me so much time!
If you are feeling crafty, you find a plain wreath, or box, and add a few accessories to make it semi-homemade.
Pro Tip: Each of those stores accepts each other's coupons. I always screenshot them on my phone so that they are quick & easy to pull up when I'm checking out!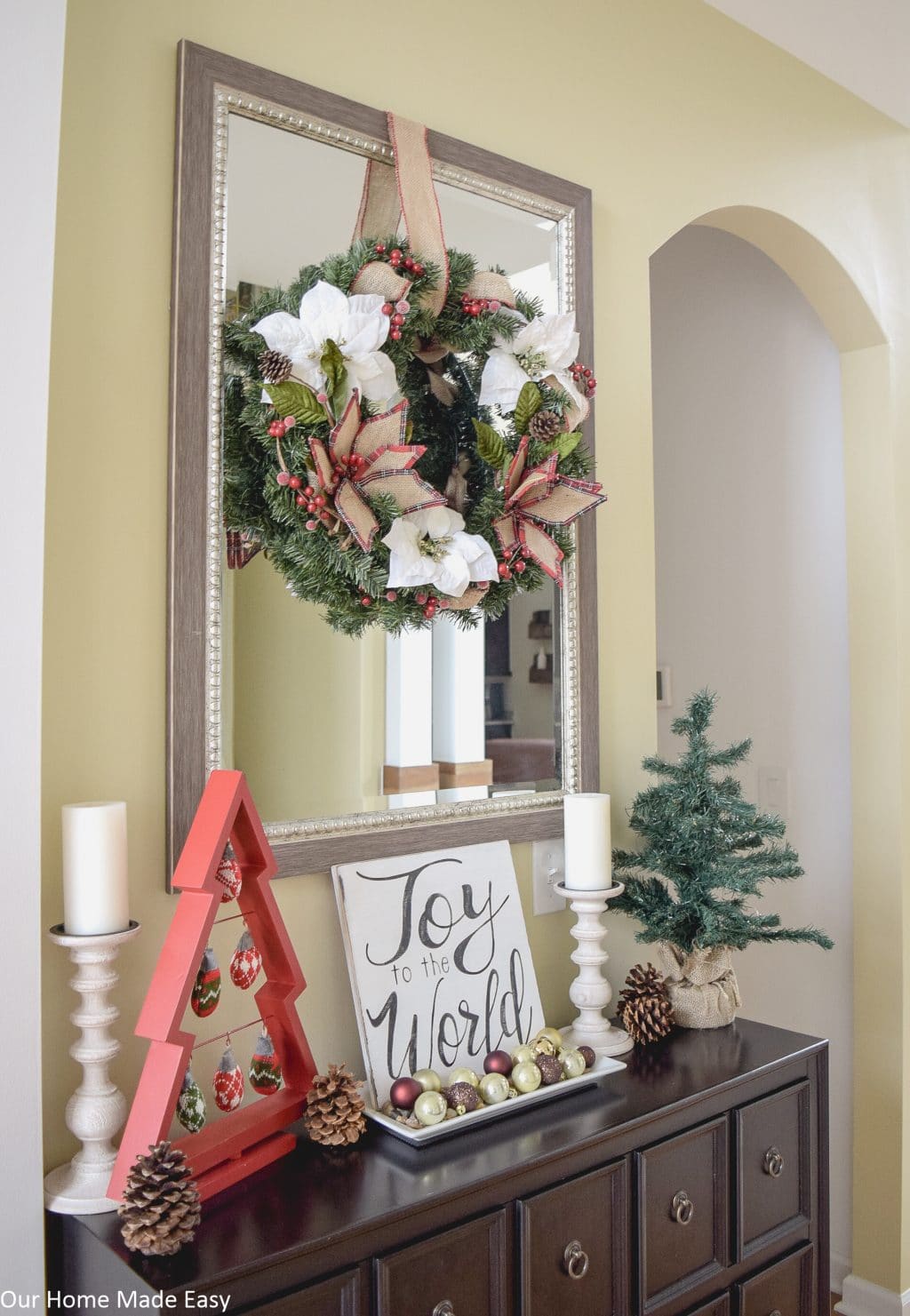 Pier 1– Pier 1 is awesome for making your home smell like the holidays. You can also find some really cool ornaments for an exchange or just someone special in your life. (Jordan & I exchange ornaments each year)
I happily look throughout the Pier 1 catalog for style & inspiration for our table tops. Find Christmas Decor at Pier 1 here.
Costco & Sam's Club – Are you a member at either store? A few years ago I would've scoffed at buying Christmas decorations while I was picking up my 40 pack of paper towels.
However, I've been really surprised at the options that Costco & Sam's are offering! Already this year I've snagged two boxes of flameless candles that were a steal.
At Sam's this week, I saw a really pretty wreath for a front door. I know that I couldn't have DIY-d it myself for a better price. They've even started carrying artificial trees for a really good value.
The next time you're wandering around, take an extra walk past the seasonal section! Find Christmas Decorations at Sam's Club here.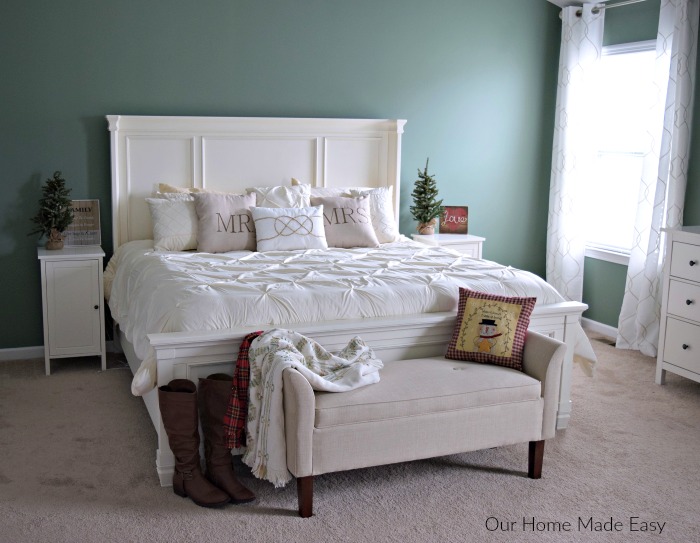 Kohl's – It seems like people either love or dislike Kohl's. While Kohl's may be known for great value clothing, I find the best deals are back in the home section!
If you are wanting festive towels, bath accessories, or pretty serving bowls, Kohl's is the place to shop. If you have a great promo code, use it and enjoy that savings. 🙂 Find Christmas Decor at Kohl's here.
Home Goods – Can I tell you a secret? Sometimes I avoid Home Goods because it's SO EASY to be sucked into all the pretty things. If you need something small, run to Home Goods. I'll apologize now for the hour that you'll spend there, but really– there is nothing like it!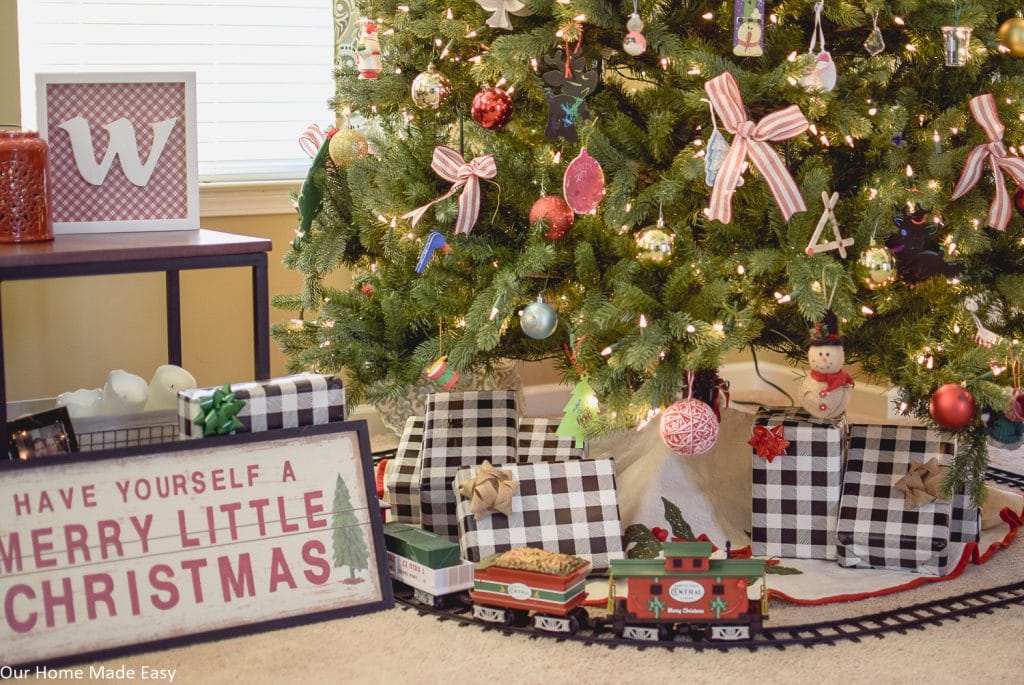 Lowe's & Home Depot – But, wait– this isn't a DIY post! Both Lowe's & Home Depot have spent the past few years increasing their Christmas Decorations options. And it's more than front yard inflatables. #JordansGoals
They've started adding lots of Industrial & Rustic touches that are pretty reasonably marked. If you're on the hunt for a new artificial tree, we've had great success with this tree for our two story living room. Find Christmas Decor from Home Depot here.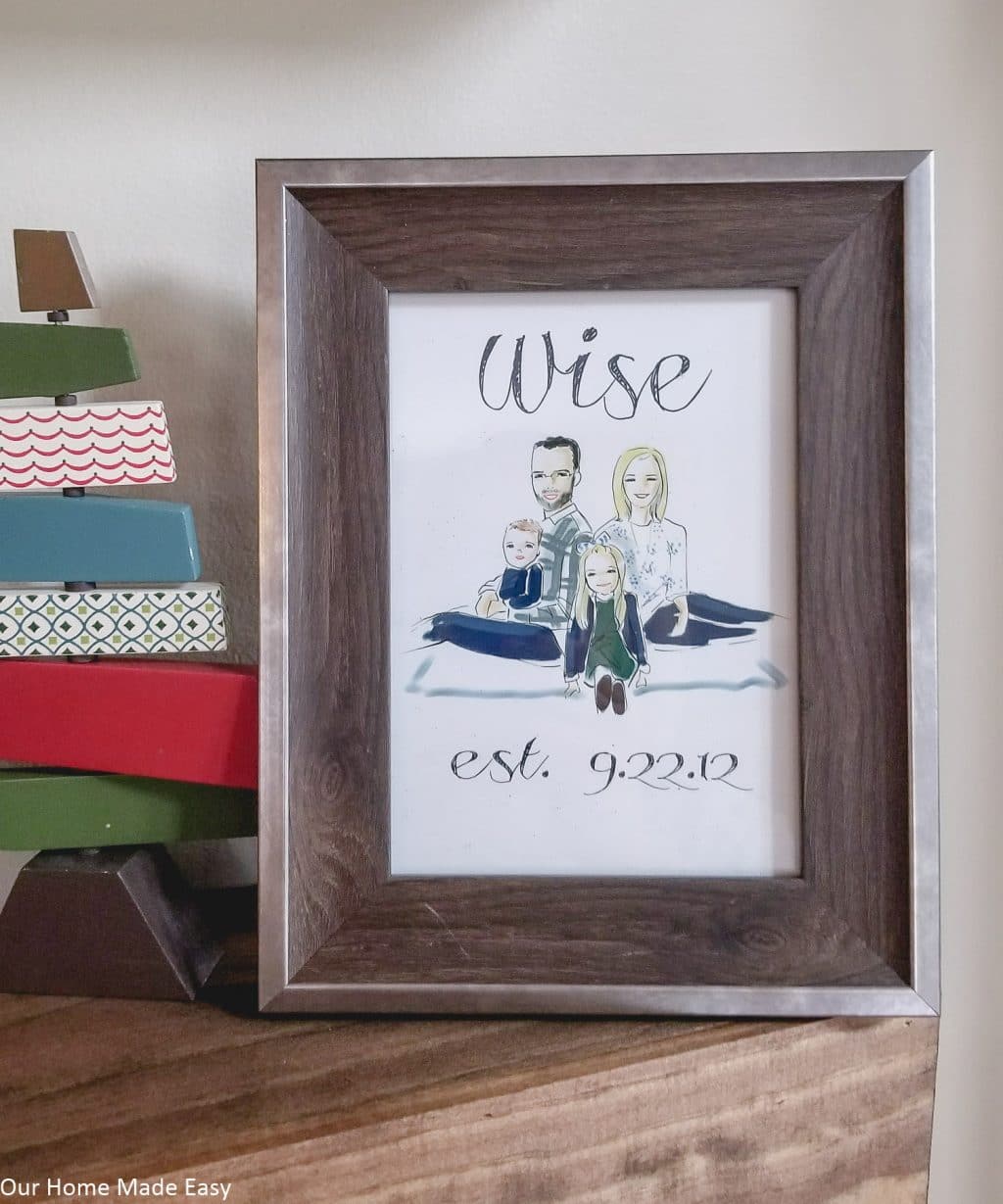 The Best Places to Buy Christmas Decorations Artwork
Society6 & Minted – If you are looking for less stuff, and more wall art, I strongly recommend Society6 & Minted. I think you'll find lots of options at Society6 that is a great mix of unique, stylish and really affordable.
From Minted, you can find beautiful (And budget friendly!) gold foiled art to hang on your walls. Find Christmas Art from Minted here. Find Wall Art from Society6 here.
Honorable Mentions for Best Places to Buy Christmas Decorations…
Pottery Barn & Williams Sonoma – You guys. I'm a complete sucker for the PB & Willams Sonoma catalogs! I love finding inspiration for how I can use the home decor that I have already in a fresh way. If you love Pottery Barn too, you know, it's all classics. Same deal with Williams Sonoma for inside the kitchen.
Splurge if you can and really want something. Otherwise, join me and we'll find beautiful ways to create our own home styles– and take full advantage of those post-holiday sales! Find Christmas Decor at Pottery Barn here.
Whew.. that was a lot of window shopping. I hope that you enjoyed it as much as I did! Did I miss your favorite store? Share with us in the comments below.
Don't forget, your home doesn't need a complete overhaul each year. Be Choosy. Find things that you love, and build off of them! Catch you next week!
---
Grab Your Free Holiday Organizer Here!

PIN FOR LATER: