The ultimate list for working moms who need to make life easier around the house! Read through all 50 ideas to save you more time today!
(This post contains affiliate links. Please see my Disclaimer for more information)
When it comes to your days, do you find yourself feeling like you are balancing on a tight rope? You know, the kind that balances all the work stuff with the to-dos at home?
*raising my hand* ?‍♀️ ?‍♀️
I totally understand.
---
Looking for the fastest ways to get out the door on time in the mornings? Please download your own "7 Ways to Get Out the Door Quicker in the Morning" cheat sheet by entering your email below!
---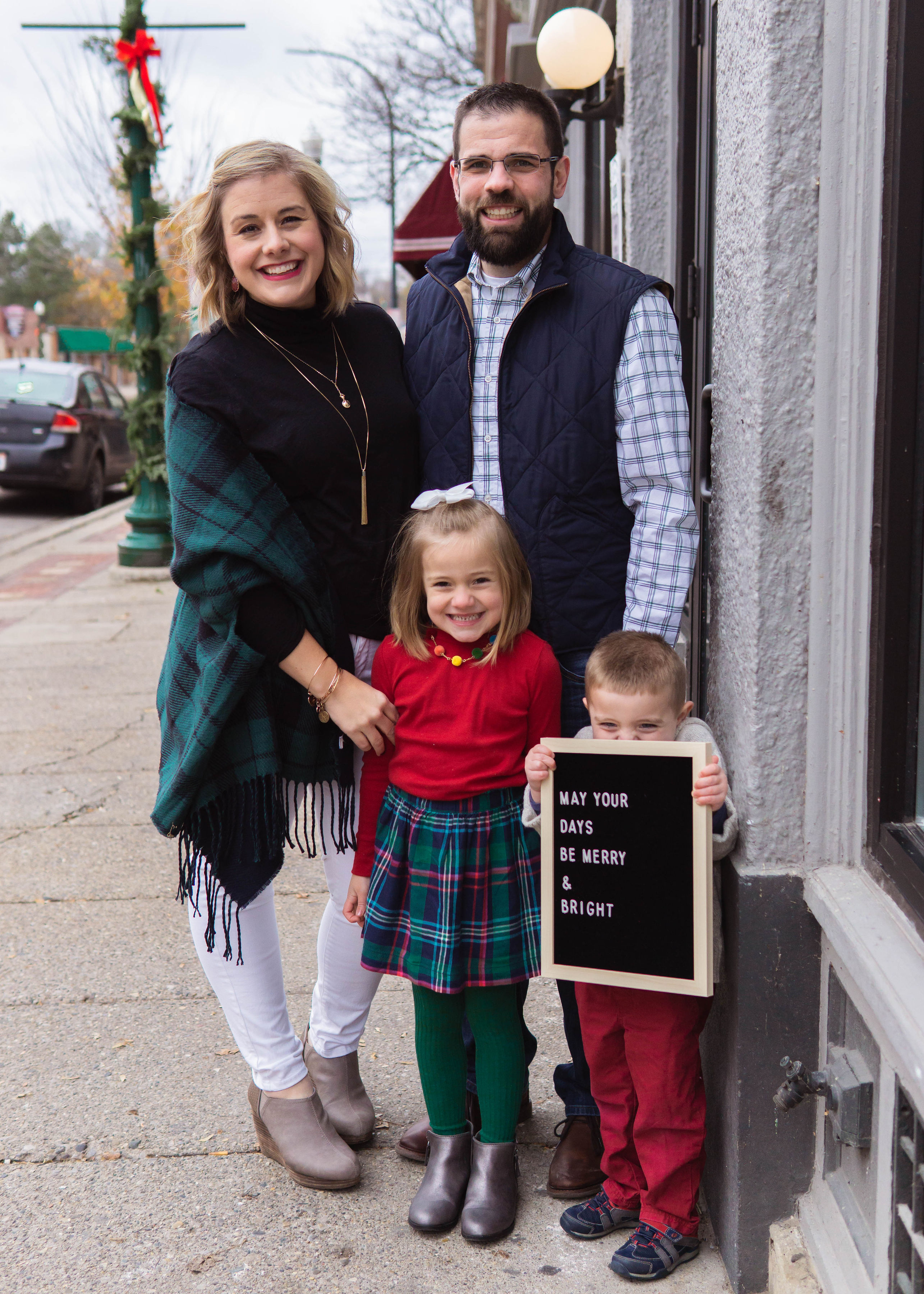 And before you think what is a home blogger talking about working moms, let's get real here. I love sharing quick & easy recipes and projects with you. But my real mission? Well, it's in that tagline above my logo. ⬆️
My passion is truly helping working moms create extraordinary homes the easy way. And I mean it.
We are busy women who want to enjoy being hands-on, but we don't necessarily try to make it hard on ourselves.
We don't mind spending a little more to make life simpler.
We are borderline, full-on, or recovering Type A working moms.
We enjoy finishing a project whether it's dinner, at home, or at work!
And for that reason, in-between the DIYs and recipes, we need to make sure that you feel fully organized as a working mom. (Let's get it straight, working moms work inside, work outside, and all around their home.)
The most valuable part of balancing being a working mom is saving time. Time isn't something we can get more of and that is why this post is revolving around resources that will ultimately give you more time in a day.
You may save time shopping, cooking dinner, cleaning the house, keeping yourself looking great, or even looking for a new job!
Whew, now that we have that out of the way, let's get started!
50+ Best Working Moms Resources
Now that we are on the same page, I wanted to share some of my favorite resources for working moms. Even if you think you have it all under control, I hope there is still one or two that you can use to help you save just a little bit more time!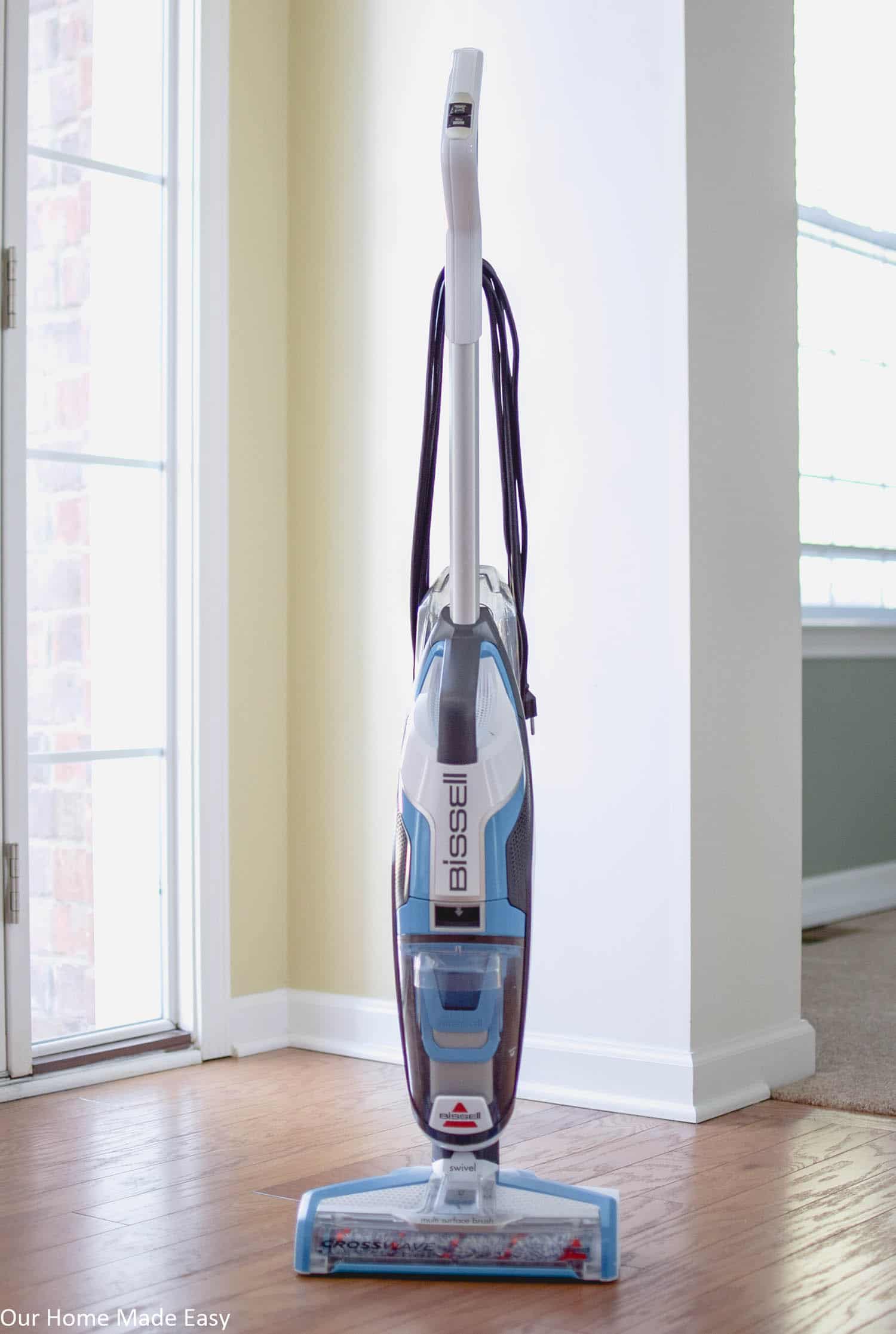 Cleaning
>>Hard Surface Cleaner — I really like the Bissell Crosswave because it saves me time by vacuuming, mopping, and drying the floor in one pass. It's really nice to have near the kitchen or anywhere that you have hard surfaces.
>>Cordless Vaccum — While pricey, this one works really well. I like the cordless vacuums for times when I don't have the energy to lug around a large vacuum cleaner. I can quickly sweep up a dry spill or the hard surfaces without much energy. If you have a power outlet in a linen closet, it's a timesaver to keep it nearby and snap back into the holder after each use.
>>Amazon Home Services — Did you know Amazon offers home cleanings? Neither did we! But we took advantage of scheduling a deep home clean and carpet cleaning before we moved into our home. You schedule your service directly through Amazon and the techs showed up exactly when they said they would!
>>Kitchen Cabinets — Wondering how to clean your kitchen cabinets easily? Keep it simple and with this favorite cleaner and you'll have sparkling clean kitchen cabinets!
>>Laundry — Whether you have young kids or older ones, it seems like the laundry pile never ends. While we will never be able to avoid the laundry pile, there are a few tips & tricks to making the chore a bit easier for you to manage each week.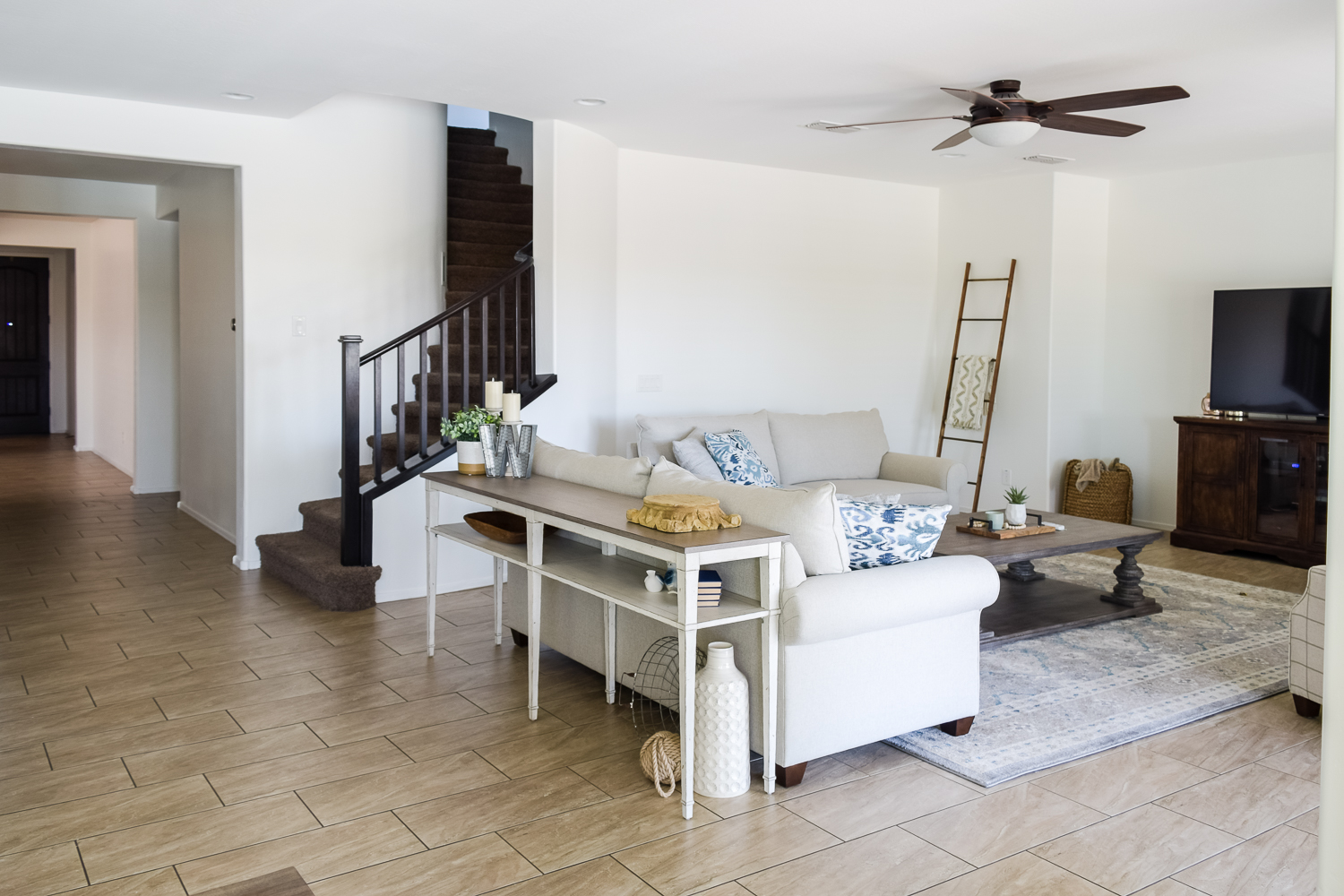 Home Decor for Working Moms
>>E-Design — Who doesn't love building pretty rooms for your home? With both Modsy & Havenly, you can upload photos of your room and quickly receive design options. Depending on the package you choose, you can have unlimited revisions, design multiple rooms, and even buy the furniture they suggest.
I like the room design service for when you need some inspiration for space. Sometimes, having an unbiased opinion can help you think of ideas you hadn't considered previously.
>>Choosing a Whole Home Paint Color Scheme — Happy customer over here, you guys! This was the best value ever for helping us out!
>>Hiring a Local Interior Decorator — This may be a bit pricier than the next few options, however, you may find it a better option. Ask local mom groups or #Instagram to find a local interior decorator. Choose ones that seem to have a style you enjoy. Don't be afraid to book a paid consultation, ask questions about options, and then decide what your long term plans may be.
>>Home & Gather Toolkit — Are you someone who loves sprucing up your home for every season and welcoming in everybody? Then you'll really love the Home & Gather Toolkit. My friend, Mauri, designed an all-in-one membership to gorgeous printables that help you decorate your home, build relationships at your dinner table, and create a space you love to share with your people.
The toolkit helps your home stay in season, with almost zero work from you!
>>Designer in a Binder® — Choose the physical planner or the PDF eBook! You don't need to hire a designer or spend a fortune to create a home you love.
Designer In A Binder® is a super affordable alternative to hiring an interior designer.
Are we connected on Pinterest? I love sharing home decor and easy recipes! Find me here!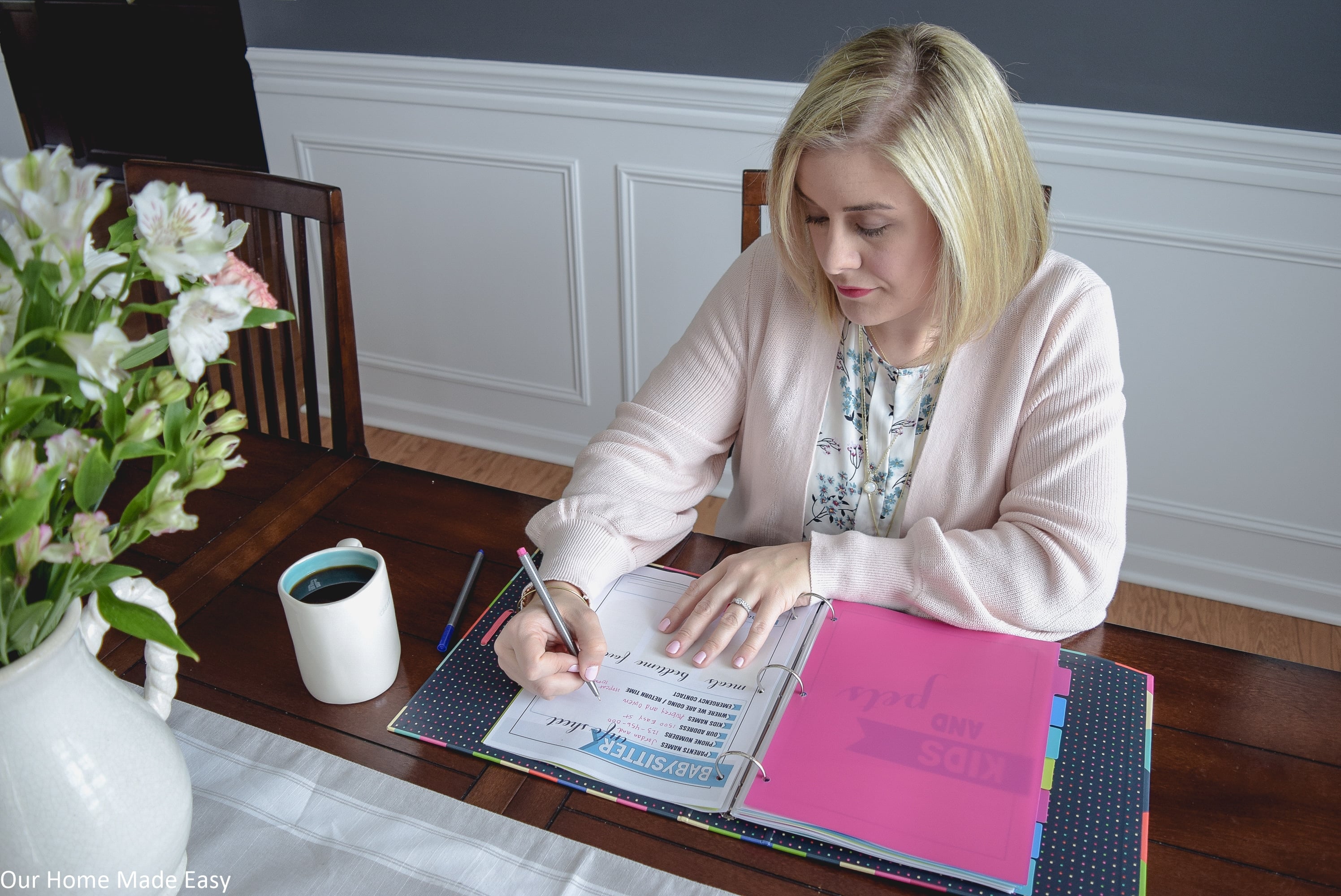 Routines
>>Complete Schedule Overhaul — psst… totally not biased at all. But really, if you need a quick routine change, the CSO will help you figure it all out today!
>>After School Routines — Getting back in the Back-to-School mode? Let me help you with planning your evening!
>>Finding Time to Exercise When You Have ZERO Time –Make time for working out easier with these 28 tips & tricks! Even if you're a working mom, you still deserve some time to de-stress and find a routine that you actually enjoy! Download the free Work Out Tracker to keep you on track with your fitness goals!
Need a well-stocked gym bag? I'm sharing how to make that entire process super easy right here in How to Organize Your Gym Bag.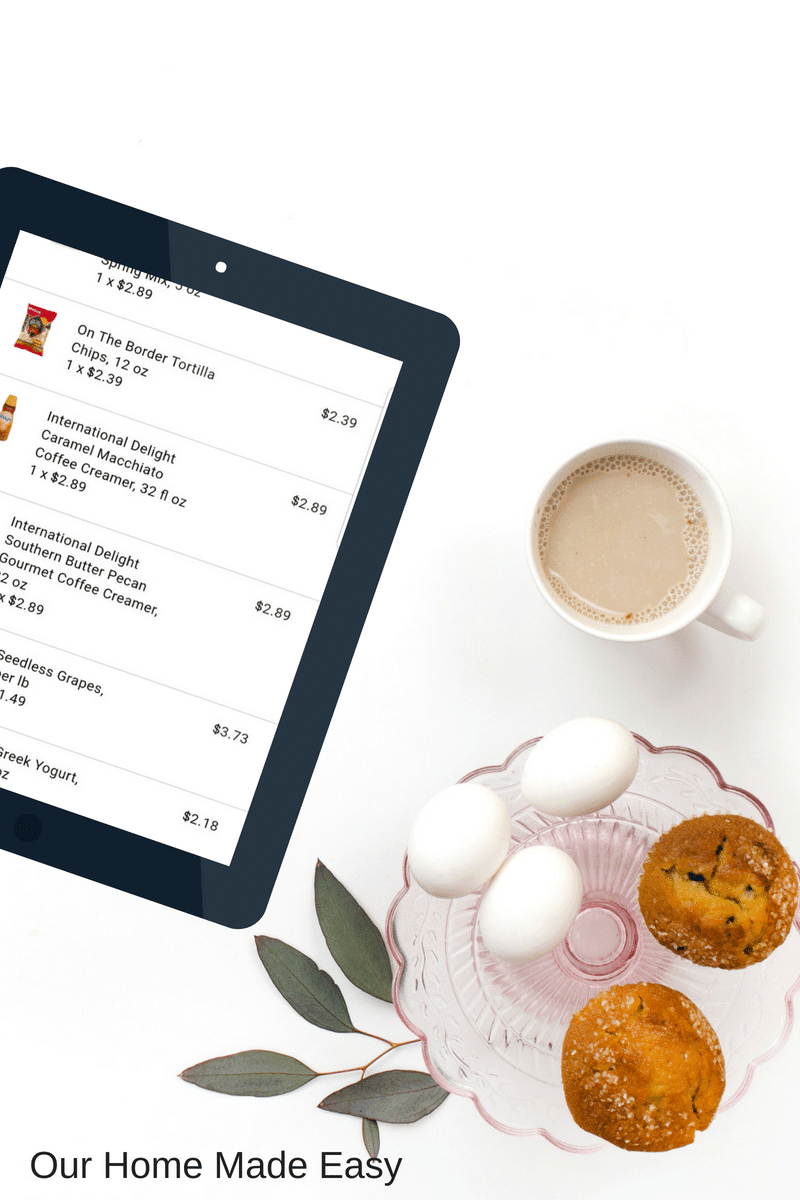 Grocery Shopping
>>Shipt — Shipt is a fantastic grocery delivery service for when you don't have time to run to the store. I've found it to be a game changer when we are arriving home from an out of town weekend or when we are in the middle of a DIY project. Find everything you need to know about Shipt here.
>>Amazon Fresh –Are you lucky enough to live in a Fresh location? Amazon will drop-off your groceries at your doorstep, including produce, too!
>>Instacart— Instacart is just like Shipt but for different retailers. You'll find access to Costco (no membership needed!) and local grocery stores. One of our favorites, Fresh Thyme uses Instacart for grocery delivery.
>>Kroger Clicklist— If you want Kroger grocery delivery, use Instacart. If you want to swing by your local Kroger to pick up your groceries, choose Clicklist. For a small fee, you can pick up groceries ready just for you. Big advantage? No annual fees, pay as you use the service!
>>Costco— While it seems like the obvious answer, it's because it truly is! You can find great wine, organic meat, and even a few cute clothes at Costco. Need to pick up a snack for the kids' events this week? Done. It's the ultimate one-stop shop for everything you need during the week. Best advice? Arrive a few minutes before opening or on Saturday evenings before they close.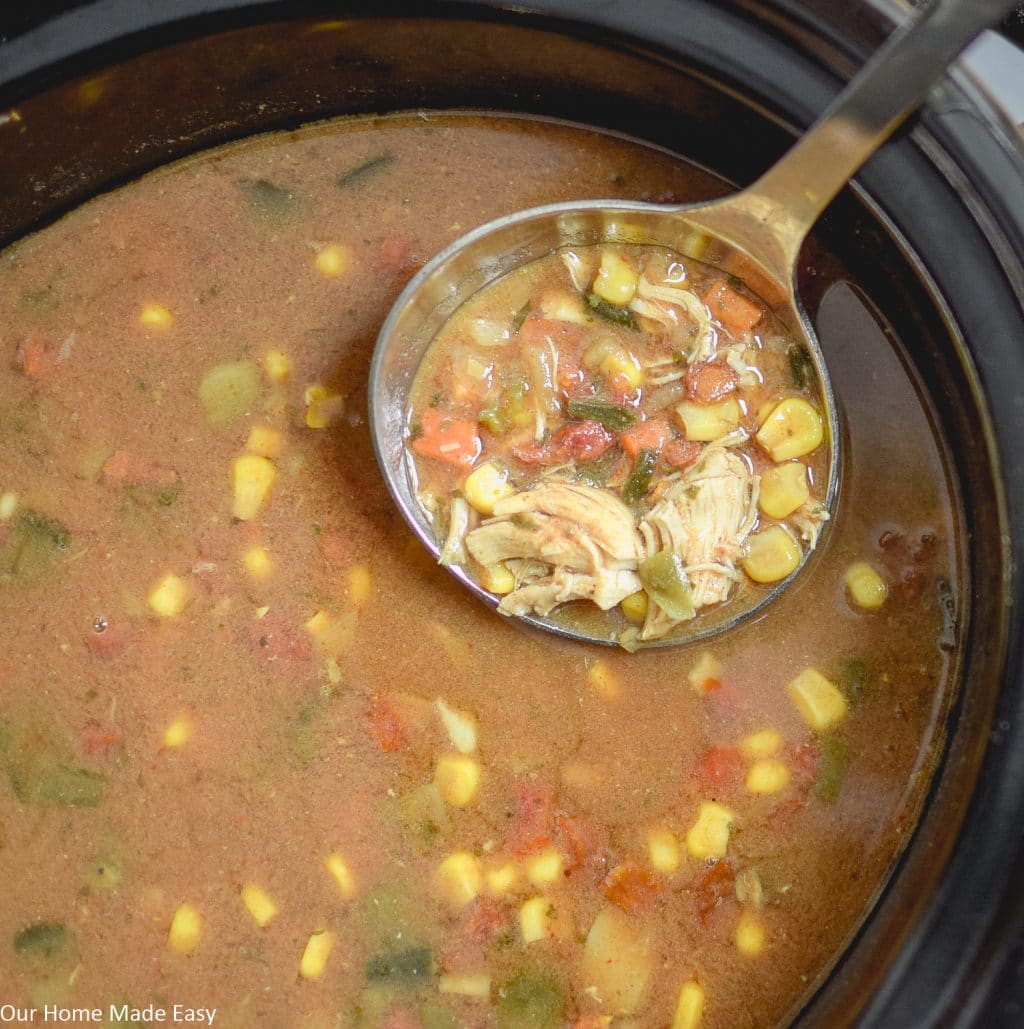 Meal Prepping
>>Programmable Slow Cooker— This favorite has been around for generations because it works so well! Buy one with 6 quarts (leftovers!) & with a timer feature to avoid overcooking. Simply throw together dinner before you leave the house in the morning. If you need some slow cooker dinner ideas, grab my free 6 ingredients or less cookbook.
>>Programmable Instant Pot — Have you bought your Instant Pot yet? You can usually find them on sale around Prime Day or during the holidays. If you forget to defrost dinner beforehand, you can still serve up a warm meal in less time with an Instant Pot.
>>My Freez Easy — Are you a meal prepper? Save so much time making dinners for more than a week at once. The purpose is for you to bring home all your groceries, then find an hour to make 10 meals. It works and I'm a total fangirl.
>>$5 Dollar Meal Plans— Erin sends you a 6-night dinner plan and grocery list for the week! It's like having a personal meal planner, but you do the shopping and cooking. There are even specialty options if you only want 30-minute meals, slow cooker meals, vegetarian meals, or are on the Paleo diet.
I'd recommend Erin's plan if you feel like you need to start meal planning and really need someone to give you the recipes and get you on your feet. Who knows, you might love it so much that you'll use her from now on for meal planning!
>>Meal Delivery Services — Blue Apron, Plated, Hello Fresh, or Home Chef. Which is your favorite? If you haven't found one already, take a look around your town.
In Ann Arbor, there were meal delivery services that delivered homemade food, ready to eat for a similar cost to the meal companies above. In a larger city, like Phoenix, I've already discovered many services across so many cuisines! Shop local on this one if you can.
>>Google Sheets — Use your Google Sheets to help plan your meals & grocery shopping for the week. We have one sheet that has two tabs. One has a running date list with a dinner idea/ recipe in the second column. Then, the second tab has our grocery list for the week. Having a simple list keeps Jordan & I in-sync with our plans.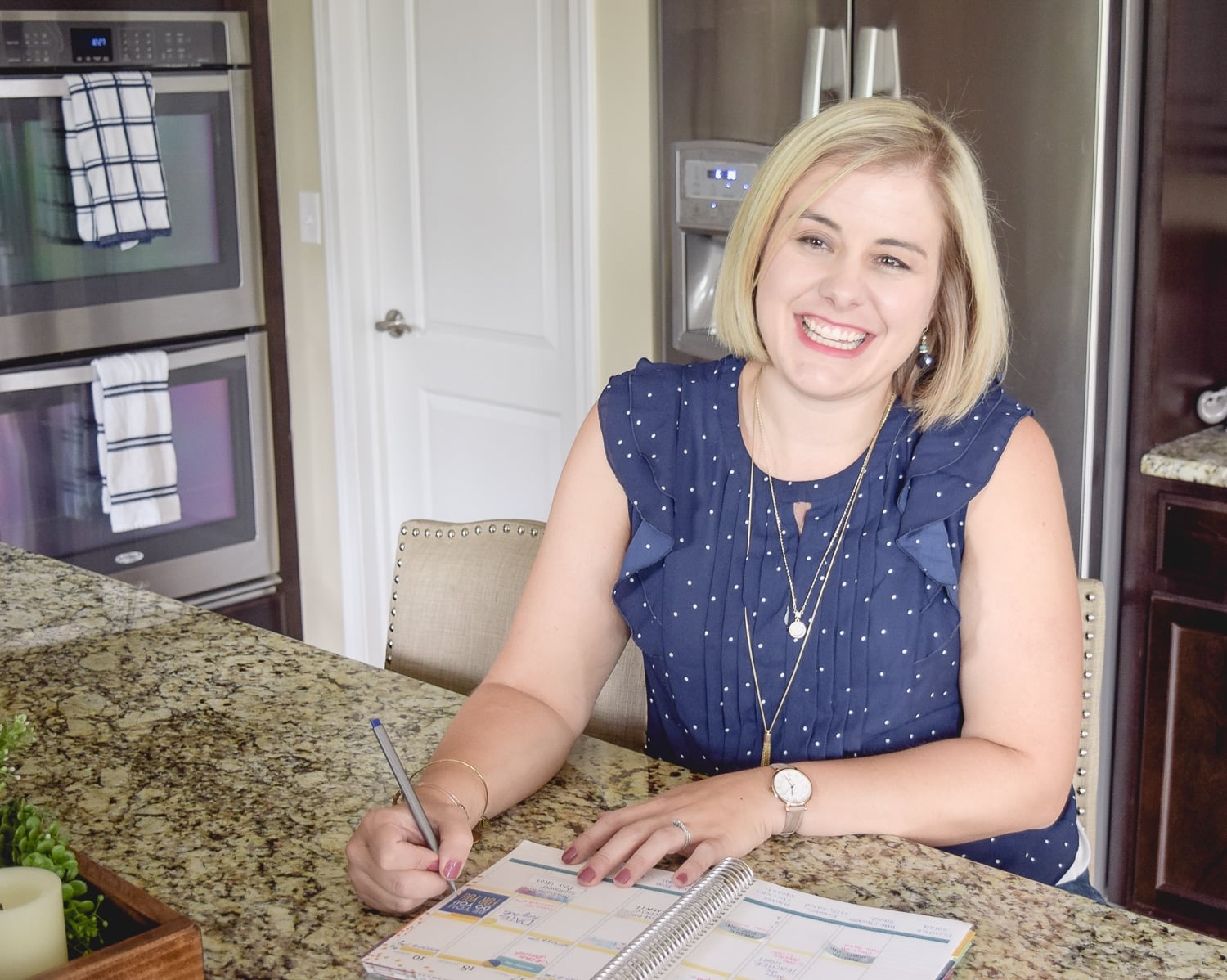 Productivity aka Getting More Done Every Day
>>Paper Planners — If you can find a planner that you use and love, it's worth your weight in GOLD. I have been using my Erin Condren Vertical Life Planner for years. It's where I write down all the things I want to keep track of, not just my activities. If you want more options than Erin Condren, check out the Happy Planner or Emily Ley Simplified Planner. Both are wonderful options.
Have a planner but really need to use it more? Learn my favorite tips for using your planner effectively here!
>>Working Mom Command Center — This home binder helps you keep all your important papers (you know the stuff you need to find quickly in the evenings) in one place, and organized! The command center works great alongside a paper planner.
>>Cozi— The Cozi App is great for sharing information across multiple phones in your home. Everyone has access to your family's calendar, to-do lists, and even your shopping lists! If you have your meals loaded into the app, you can add their ingredients to your grocery lists. It's an extremely powerful app for keeping you on track during the week!
>>Google Calendar — I've found that sending an invite for even the smallest things keeps my husband & I both aware of what is happening throughout the week. By doing this, it really helps us communicate better as a team. Knowing that a work dinner, a friend is stopping by, or a change in swim night can avoid any confusion when you arrive home.
>>Amazon Family — If you still have little ones in diapers, you can set-up auto delivery of your favorite supplies (and receive a 20% discount!)…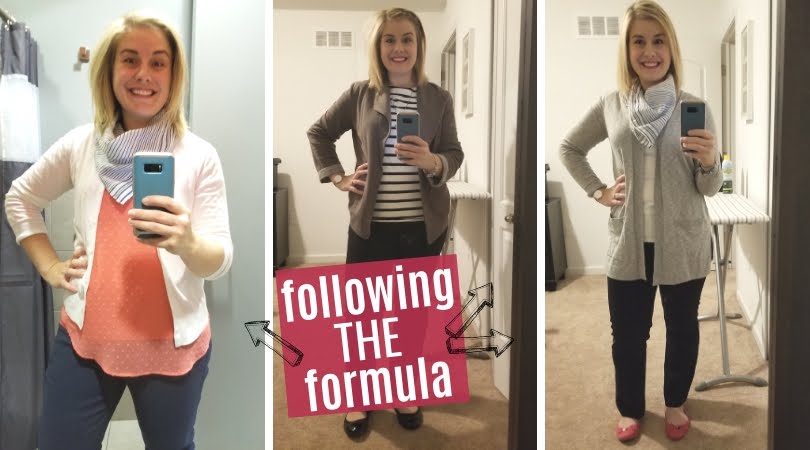 Working Moms Fashion Options
When it comes to being a working mom, staying in style is something that isn't a high priority. Thankfully there are so many ways to help us feel great walking out the door, but without shopping all over town. I hope that you find these helpful!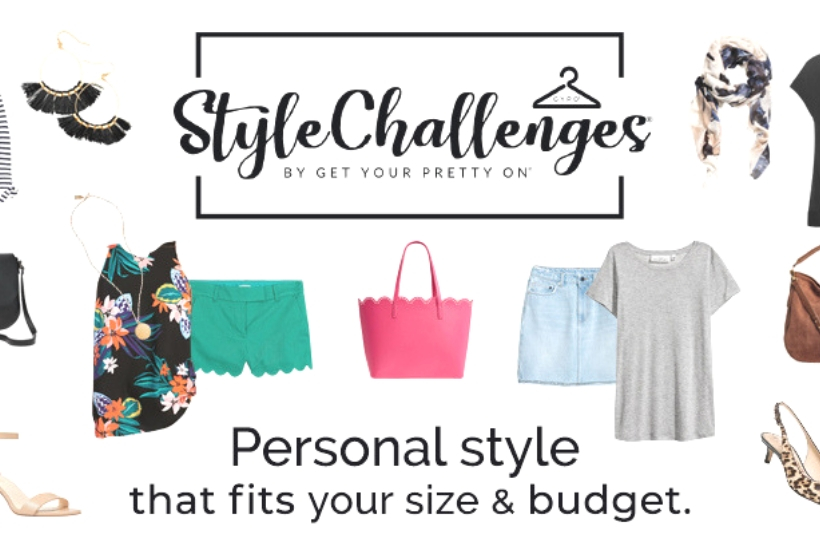 >>Style Challenges— Wondering how to build a wardrobe with a new outfit put together every day? Each morning you'll receive an email with the outfit for the day and options for dressing them up for work. I own 2 Style Challenges and have found them so helpful for throwing together a new look every day with only a few pieces!
Here is the best way to look put together & get dressed quicker!
>>DryBar — Do you ever feel frustrated doing your own hair? I know I am the absolute worst at styling! I treated myself once to the DryBar and now it's my go-to for special events. Bonus– with some dry shampoo, this amazing styling spray, and a curling wand I can make the blow out last almost a week!
>>Stitch Fix— Too busy too shop or never know what looks good together? I choose Stitch Fix for convenience and a pro stylist! Be sure to communicate your sizes and preferences before your first fix to make sure its perfect for you.
>>Infitely Loft — Loft's new program allows you to rent out three pieces at one time and exchange unlimited times in a month. I haven't tried it yet since our work uniforms are tees & flip flops. If I was still at my previous role, where business casual was the bare minimum, I'd definitely give this a try!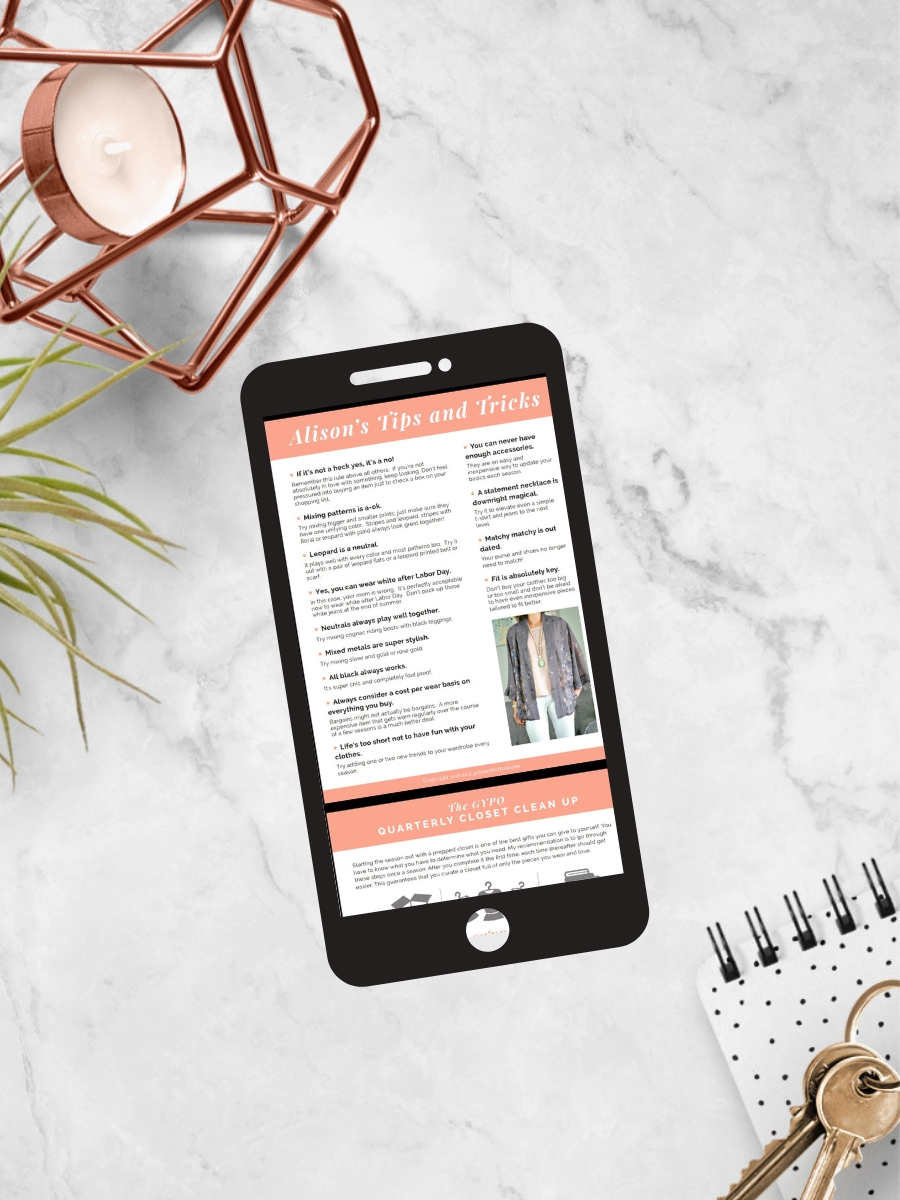 >>Le Tote — Similar to Loft's new rental service, Le Tote allows you to rent several pieces at once. I think Le Tote costs a little more than LOFT. However, you may like the style of Le Tote's clothes more and that would make it more valuable.
Definitely check out both options to see which looks better for your lifestyle and work dress code.
>>Rent the Runway & RTR Unlimited— I've used Rent the Runway for a fun dress when Jordan & I went to the Detroit Opera. It was fun choosing a dress I'd never normally wear AND they overnighted me a new one when the dress arrived ripped. Excellent customer service.
The RTR Unlimited part of Rent the Runaway is another great option for work clothes rentals. I think they are a happy middle style, but coud be a bit more expensive unless you really do buy that many new items a month.
>>Prime Wardrobe — Another reason to be a Prime member! Think of this as Stitch Fix-lite. You'll fill your own box and try them on at home without a fee for 7 days. You can create a box for just about anyone in your family! Since you're filling your own box, there aren't any styling fees. It's low risk since returns are covered 100%!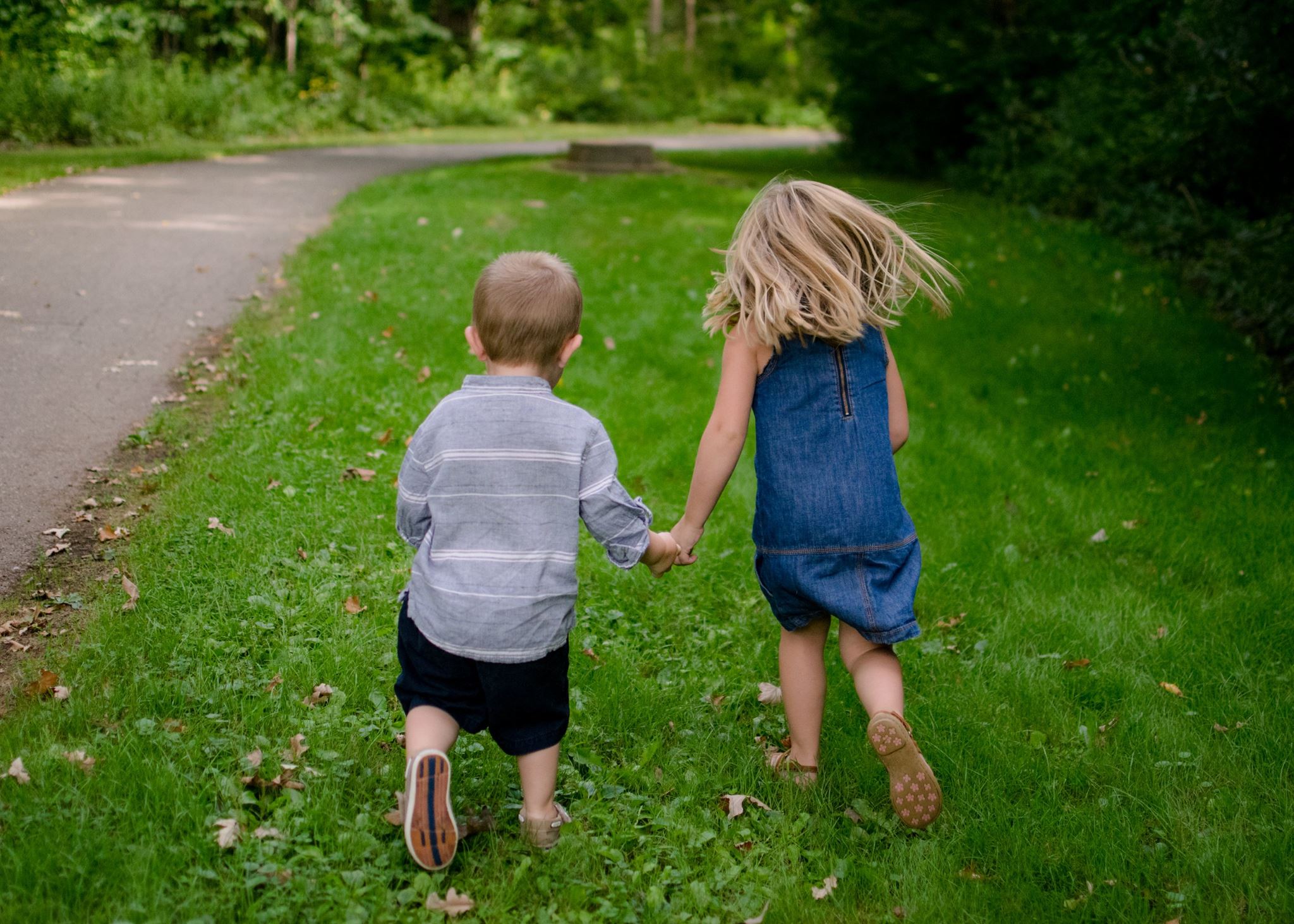 Child Care Resources
>>Care.com & Sittercity— You deserve a date night or an afternoon coffee break! If you need quality care but don't know where to start, we've had great experiences with both Care.com & Sittercity.
>>Local College — When I worked for the University of Michigan, there was a job board for child care! You could place a help-wanted ad or look through who was registered in their system. We had great success in hiring many UM babysitters. The only downside to college job boards? We found that the students were usually seniors or in their post-grad work. That meant they were awesome but only available for a year or two. We were constantly interviewing for new babysitters.
Interviewing a babysitter soon? Don't miss this, then!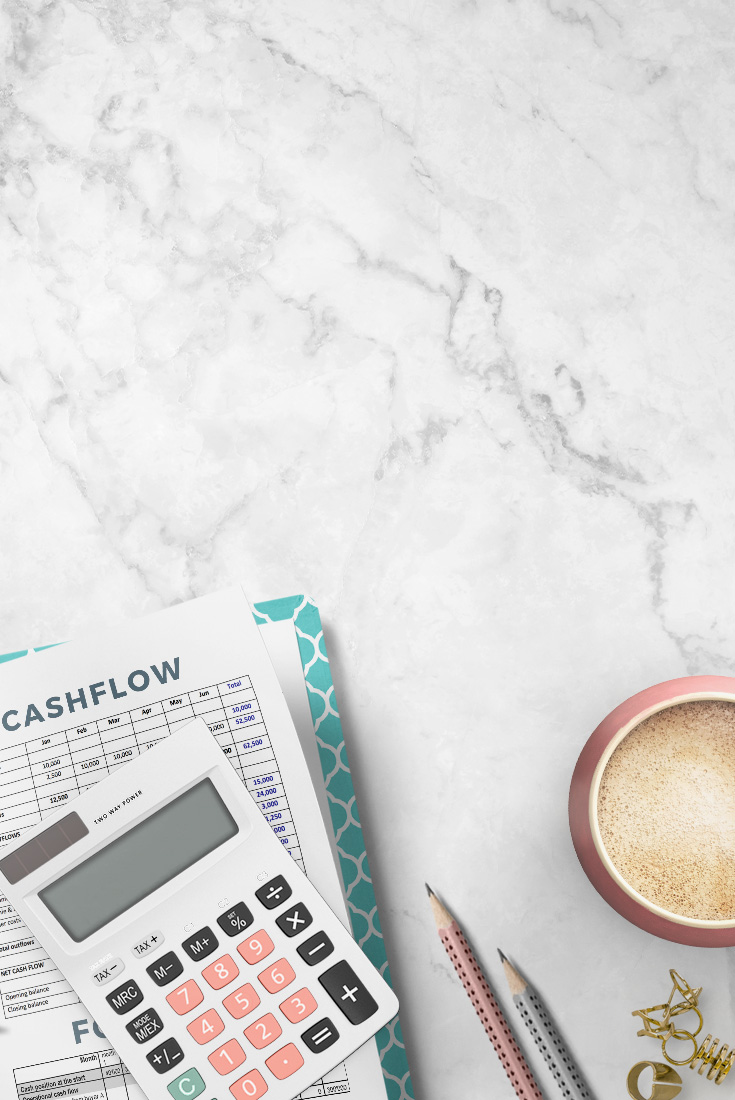 Work At Home Options
These aren't the ones that make you feel uncomfortable. Just straight up ways to supplement your 9-5 income or replace it!
>>Real Ways to Make Money from Home (The Ultimate Guide) — Rosemarie has so many great suggestions!
>>VIP Kids — I've never done this, but if you are wanting to quickly earn some extra money in your fringe time, this seems like a great way to fo.
>>Blogging — I hesitated to post this. Blogging is the ABSOLUTE BEST. However, depending on your tech skills and time, it could take you 1-2 years of working 20+ hours in your spare time before you start receiving any income. Choose this option for passion, not money.
Start a blog in about 20 minutes here!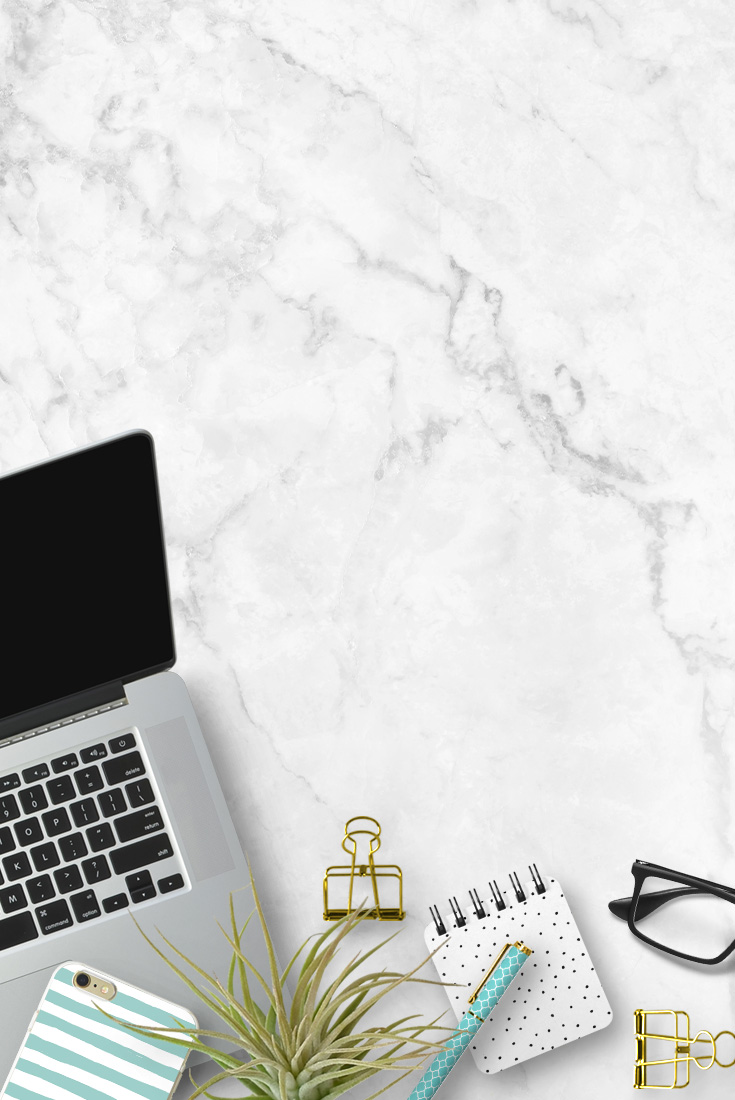 Professional Working Mom Advice
>>LinkedIn — I like LinkedIn for looking for new jobs. Usually, you can apply directly in the app, which makes things so much simpler! Plus, it's a great way to see what's trending in the Newsfeed. I don't spend much time on LinkedIn, but definitely keep a free account for networking.
>>Fairygodboss — Such an interesting site that focuses on women in the workplace!
>>Working Mother.com — The .com site features a few articles from the Working Mother magazine, plus numerous other topics about balancing motherhood & working.
Whew! That was a ton of information! I hope that you found a few ideas to help you kick start organizing your time during the week. I completely understand what it's like to feel overwhelmed by being a working mom. Thankfully, for your struggle, there may be an item that can help you out. Here is to creating extraordinary homes, together!
PIN FOR LATER: