When the days are super long and you don't have much time at night, use your slow cooker! You can throw in dinner right before you leave the house in the morning and arrive home to almost zero work. These slow cooker recipes will jump start making your dinners easier and your life less stressful!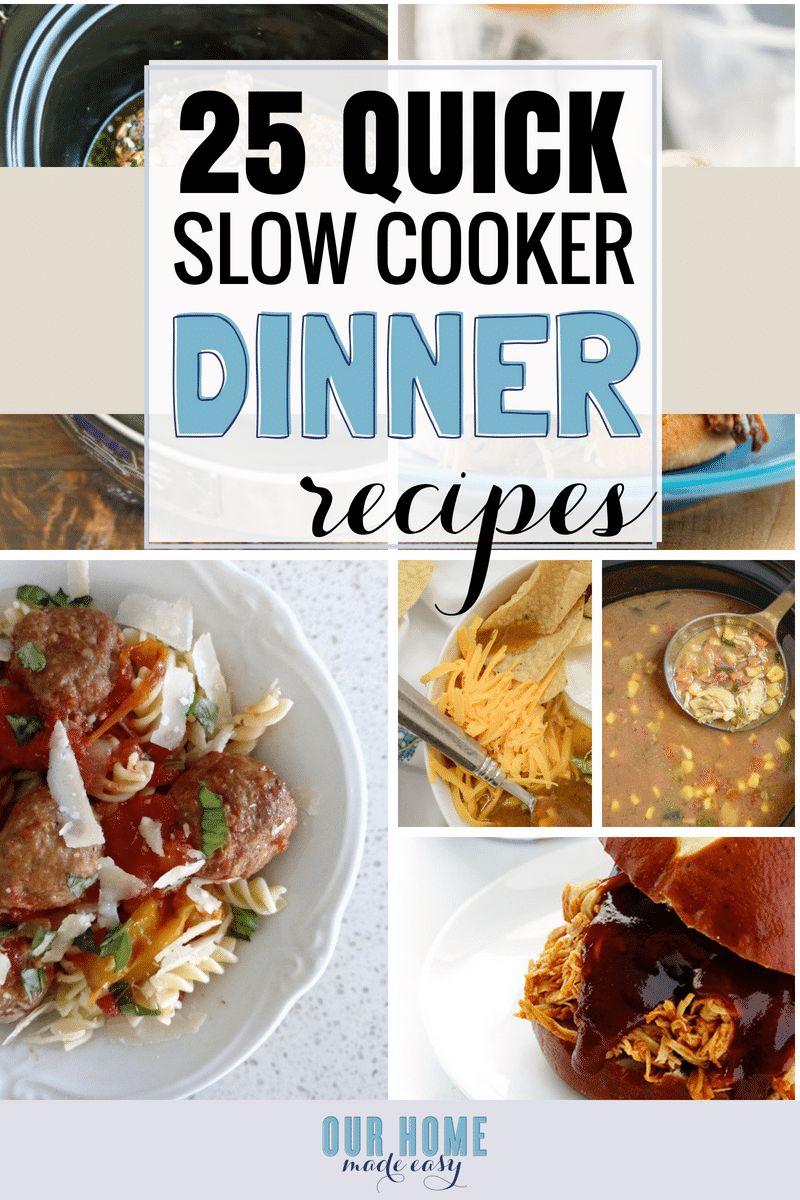 Sometimes, I just don't have a lot of energy to work all day and then come home and cook a nice dinner.
Once dinner & bath-times are over, it's then my blogging-time. I need easy recipes x 100 this month. You know I love a weekly meal plan— but that doesn't mean that I love cooking every single night! My biggest hack in this serving dinner every night to Aubrey & Owen? I use the slow cooker! Like atleast once a week.
Can you relate?
Crock Pot Recipes Book
Need some quick slow cooker recipes that require 6 ingredients or less? Grab this FREE slow cooker recipe book here. I'll send you 9 dinner recipes perfect for busy work nights.
If you're in the same boat and just need to find tried & true slow cooker recipes, this post is for you. I've rounded up more than 25 slow cooker recipes for all of us. Enjoy!
25 Easy Slow Cooker Dinner Recipes
If you see a recipe that you love, please pin from the blogger's site. Thanks 🙂
Crockpot Chicken Recipes
5 Ingredient Chicken Tortilla Soup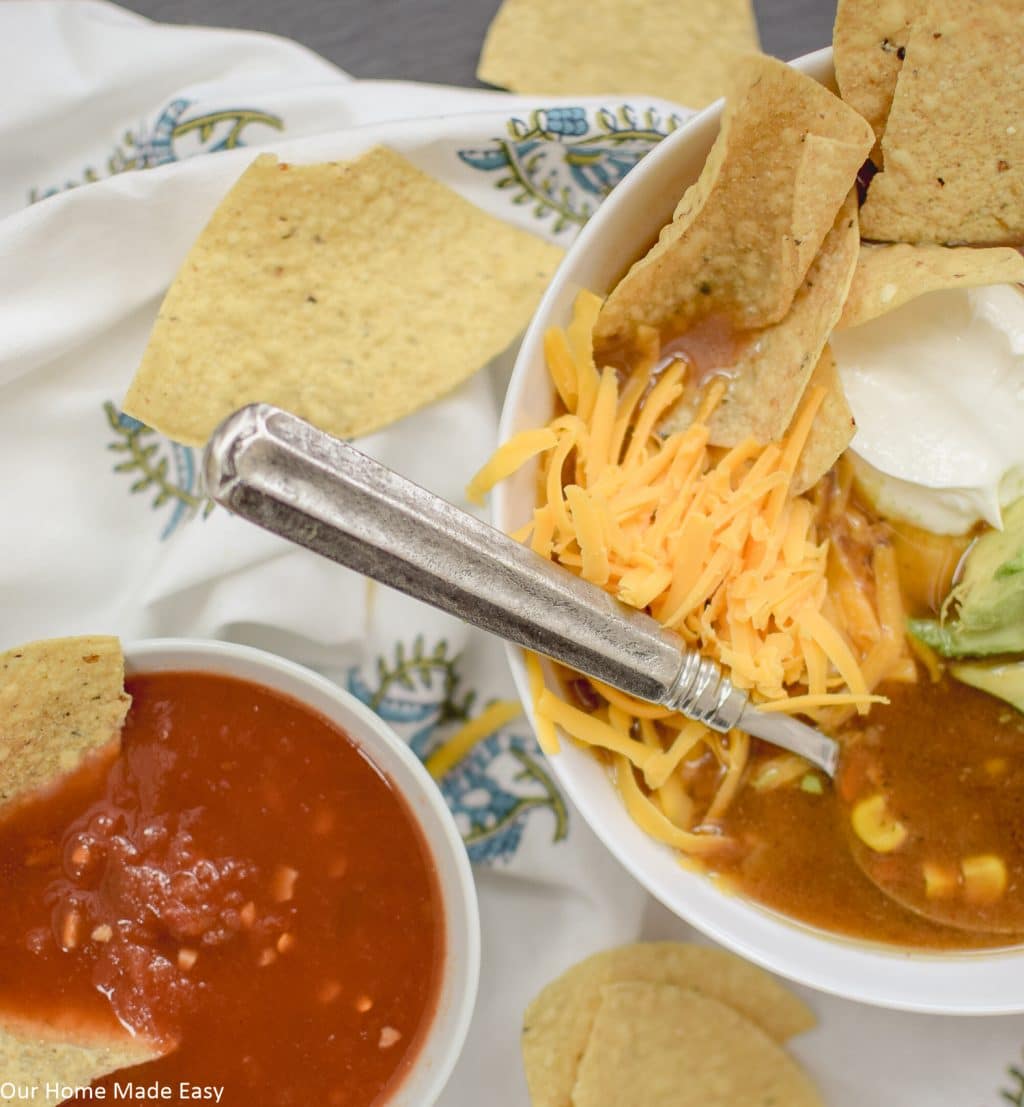 Easy 2 Ingredient Chicken Tacos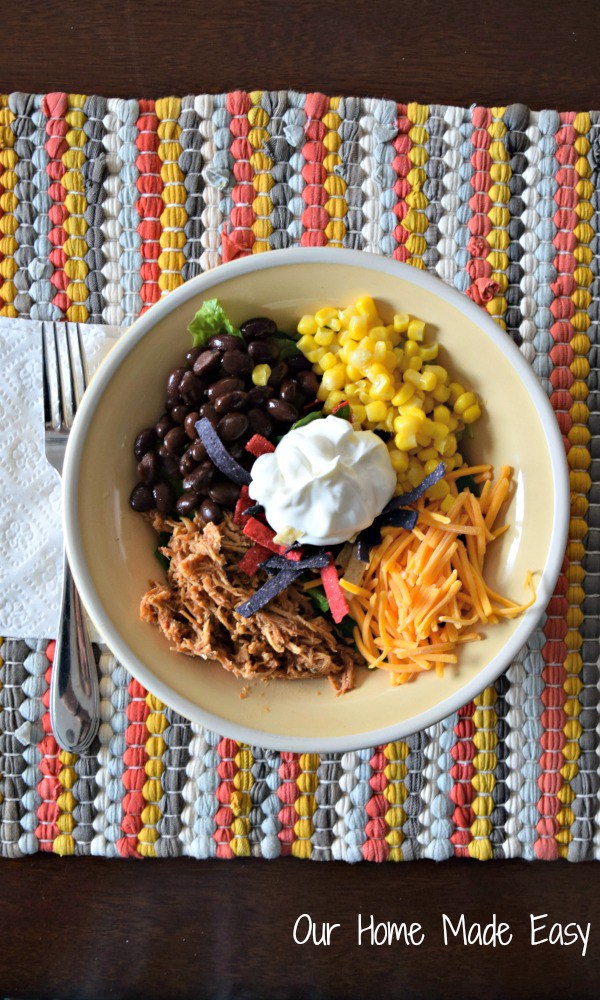 2 Ingredient BBQ Shredded Chicken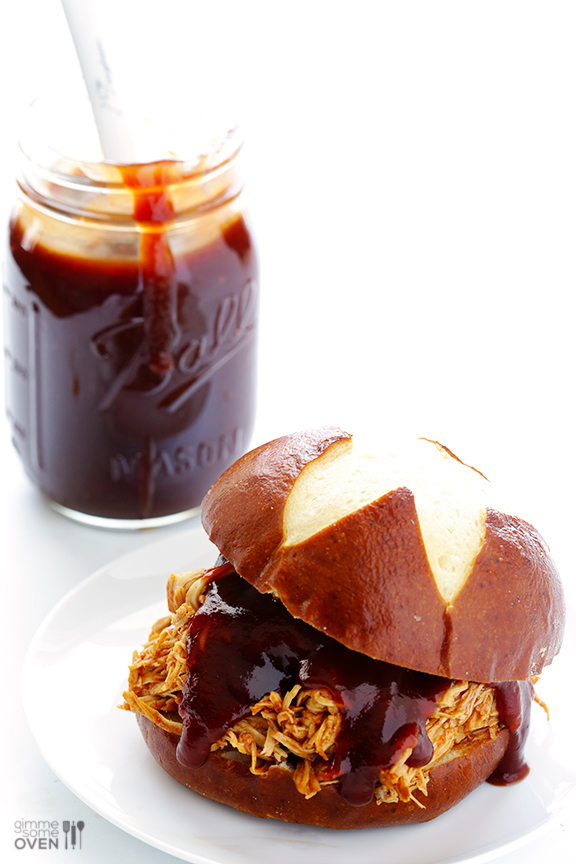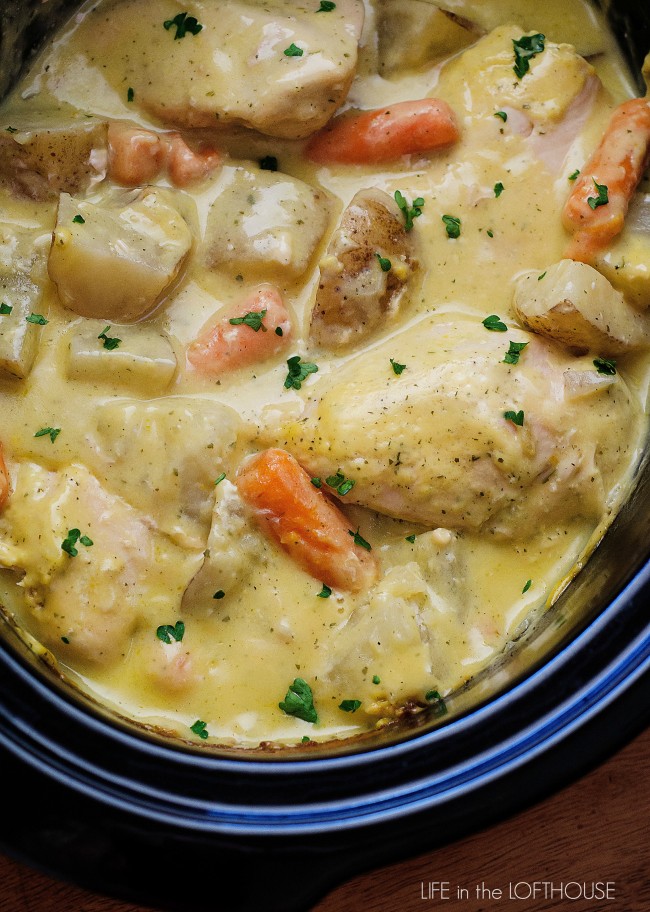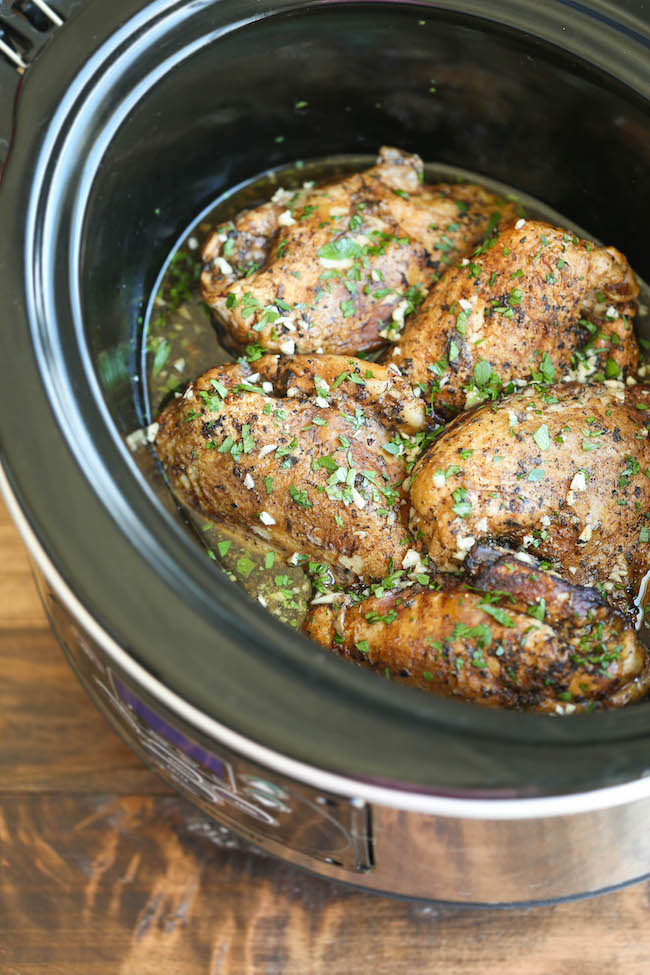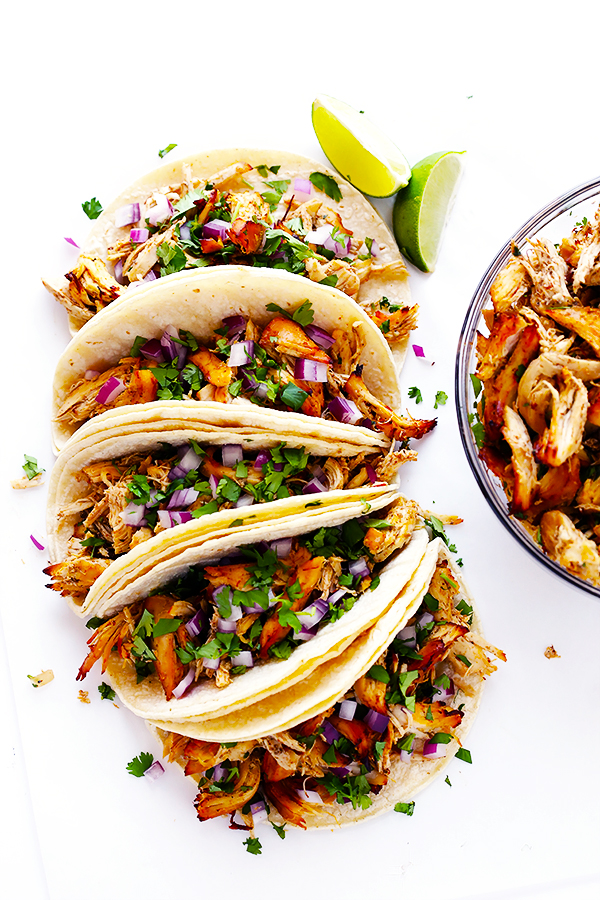 Chicken Bacon Ranch Sandwiches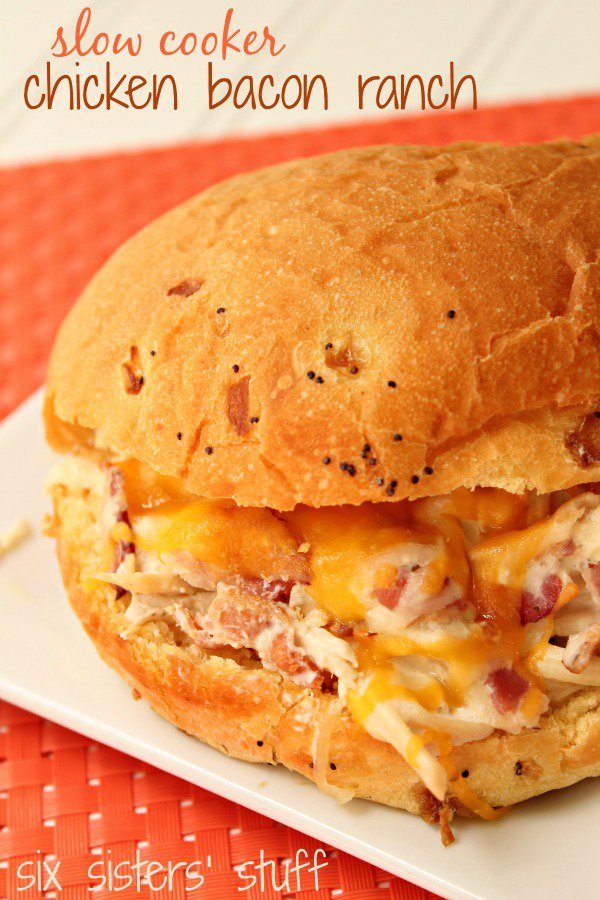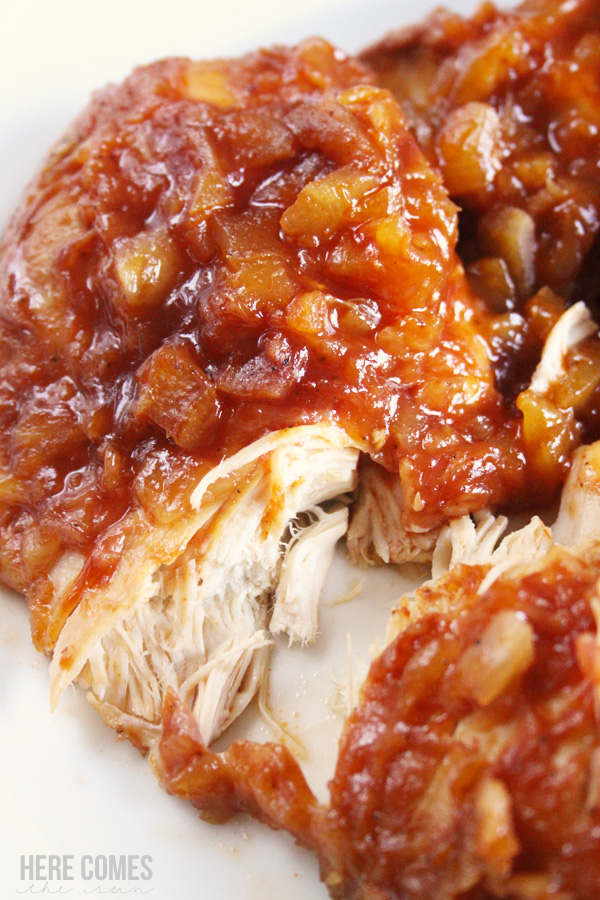 Slow Cooker Beef Recipes
5 Ingredient Slow Cooker Steak Fajitas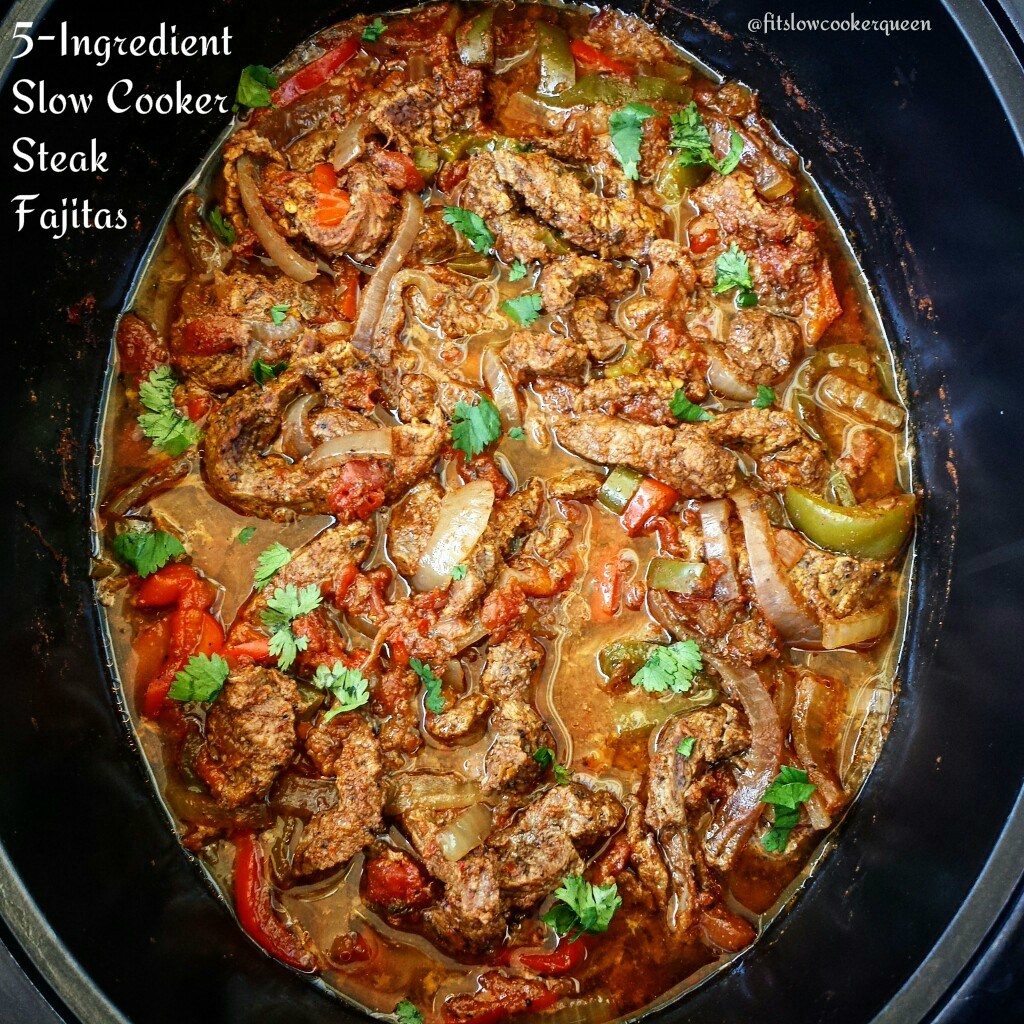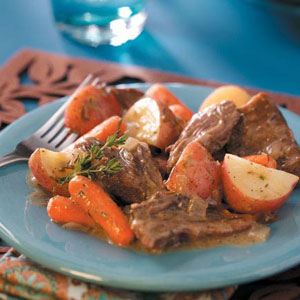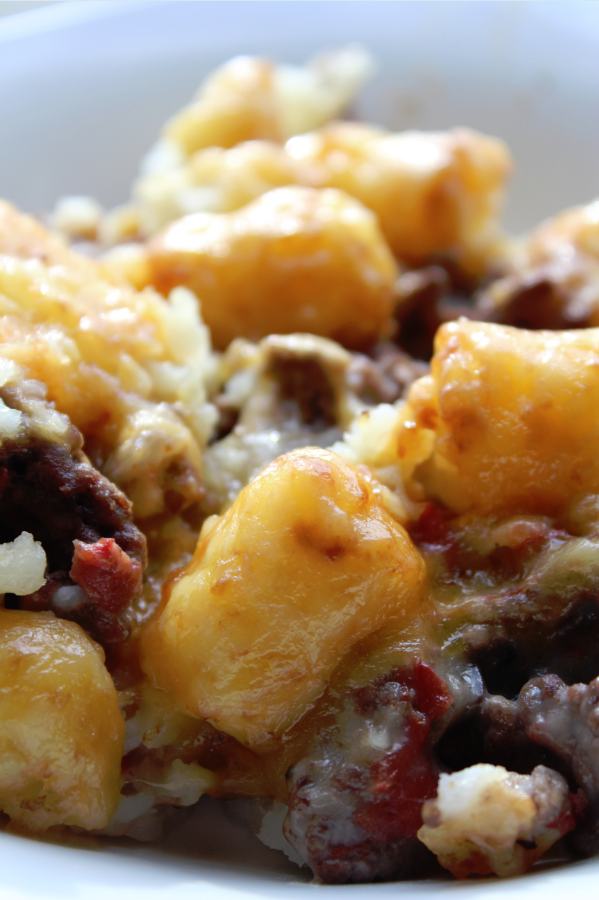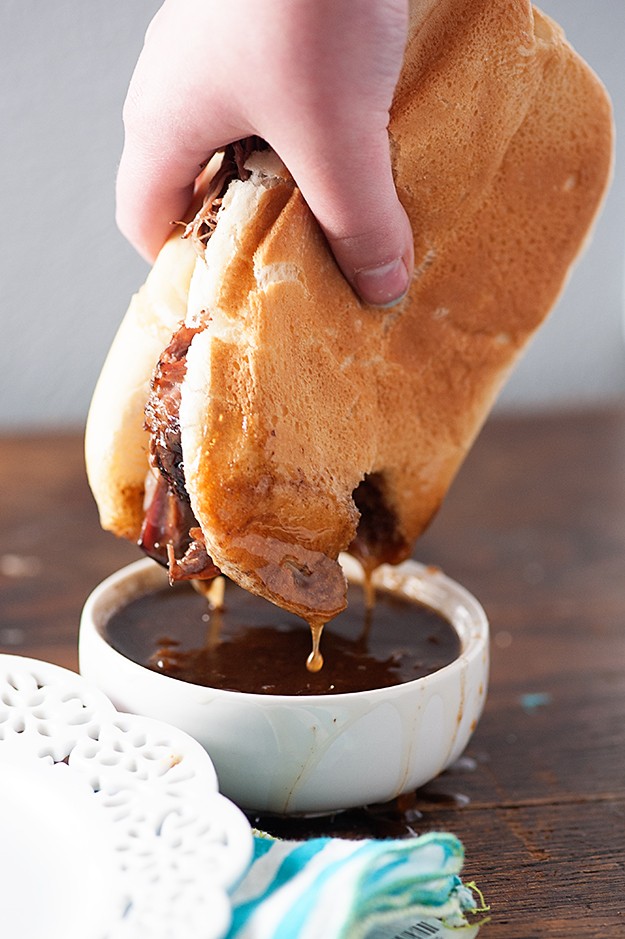 Crockpot Pork Recipes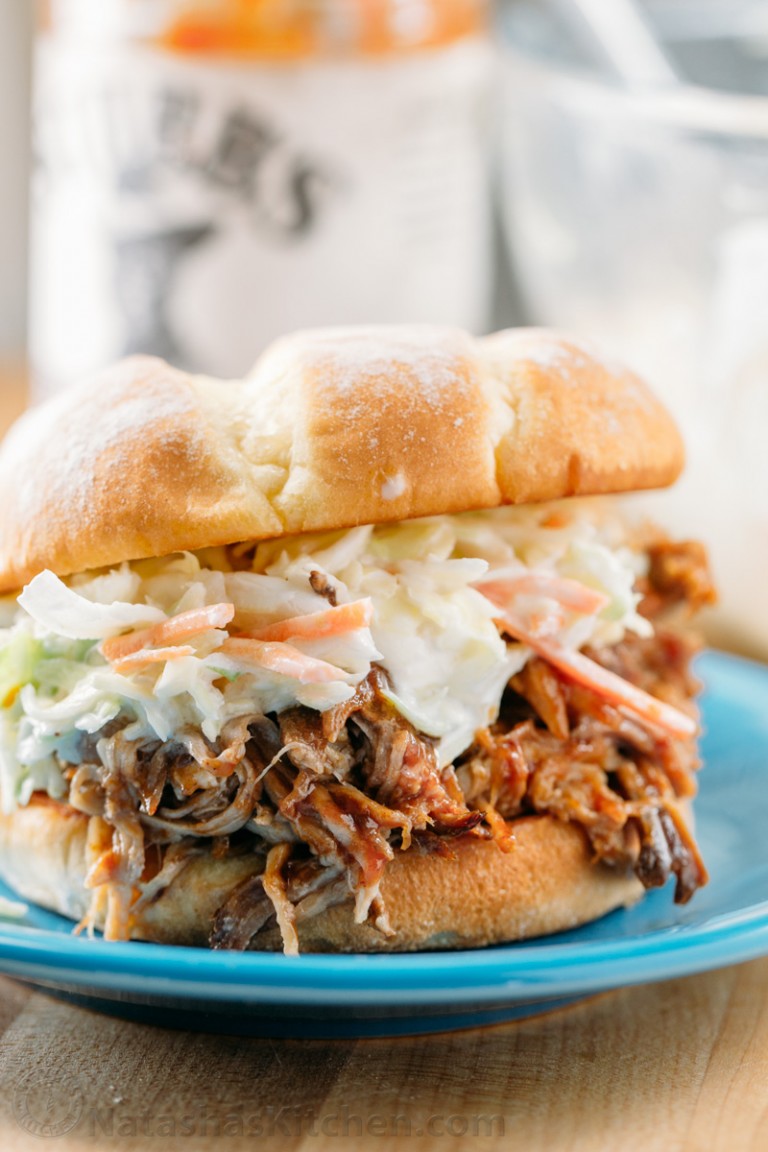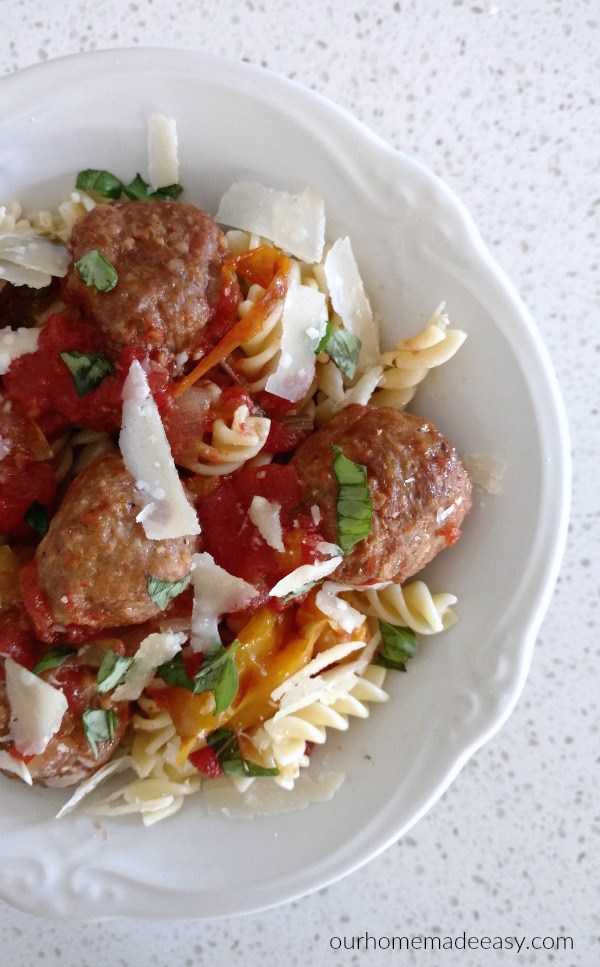 Honey Balsamic Pork Tenderloin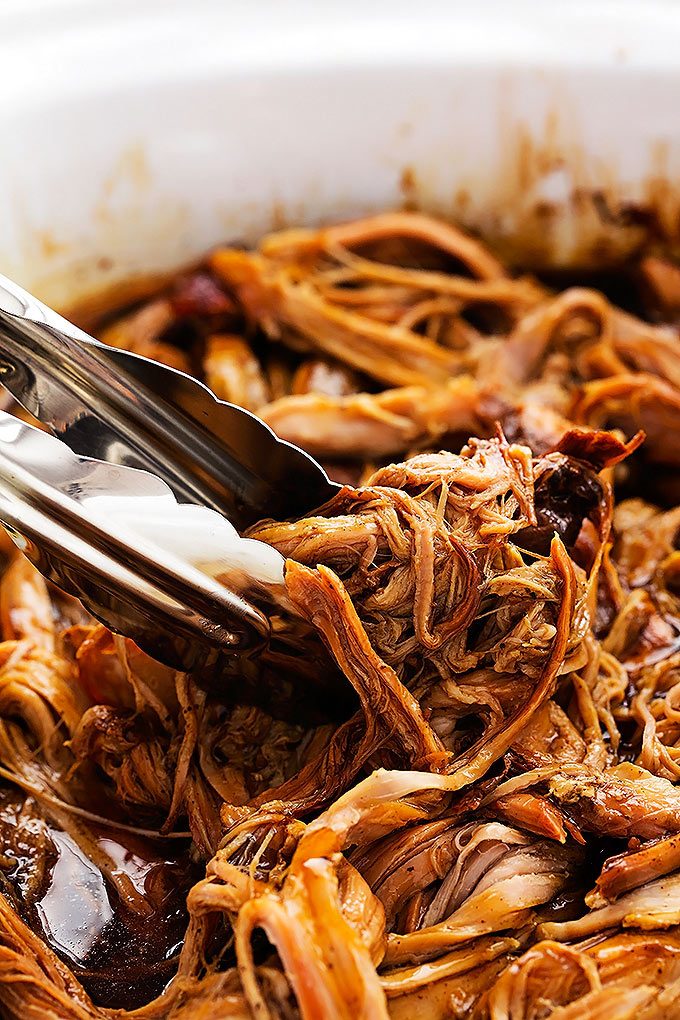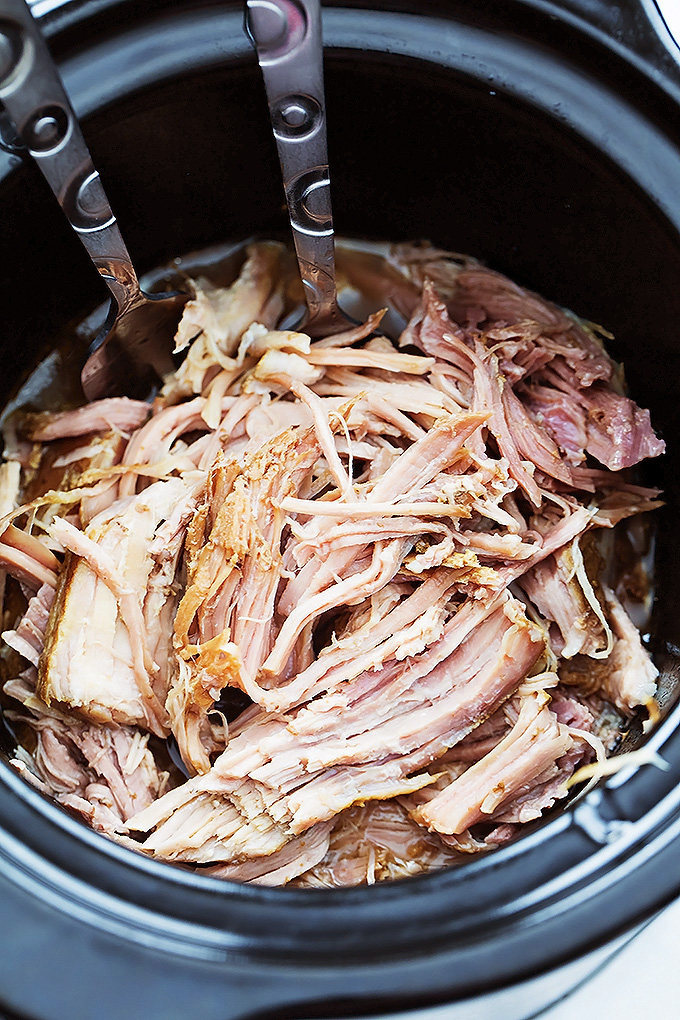 Slow Cooker Turkey Recipes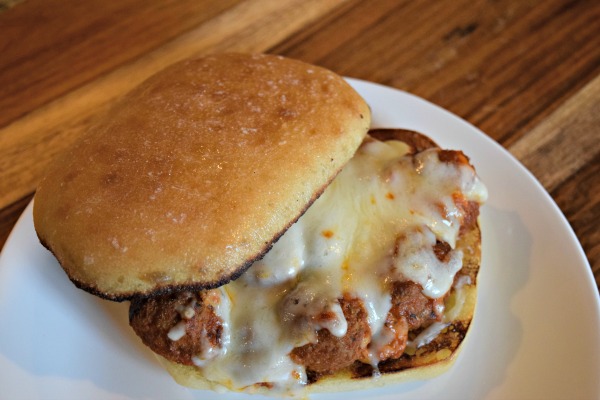 Juicy Slow Cooker Turkey Breast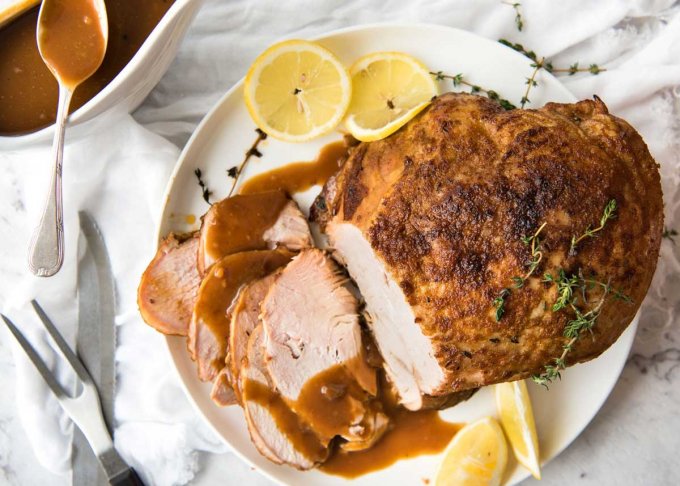 Slow Cooker Soups Recipes & More
Slow Cooker Loaded Baked Potatoes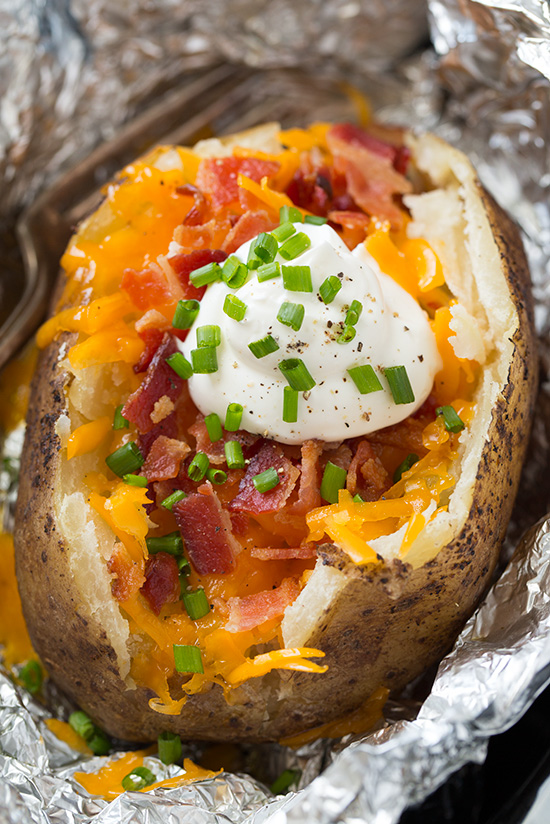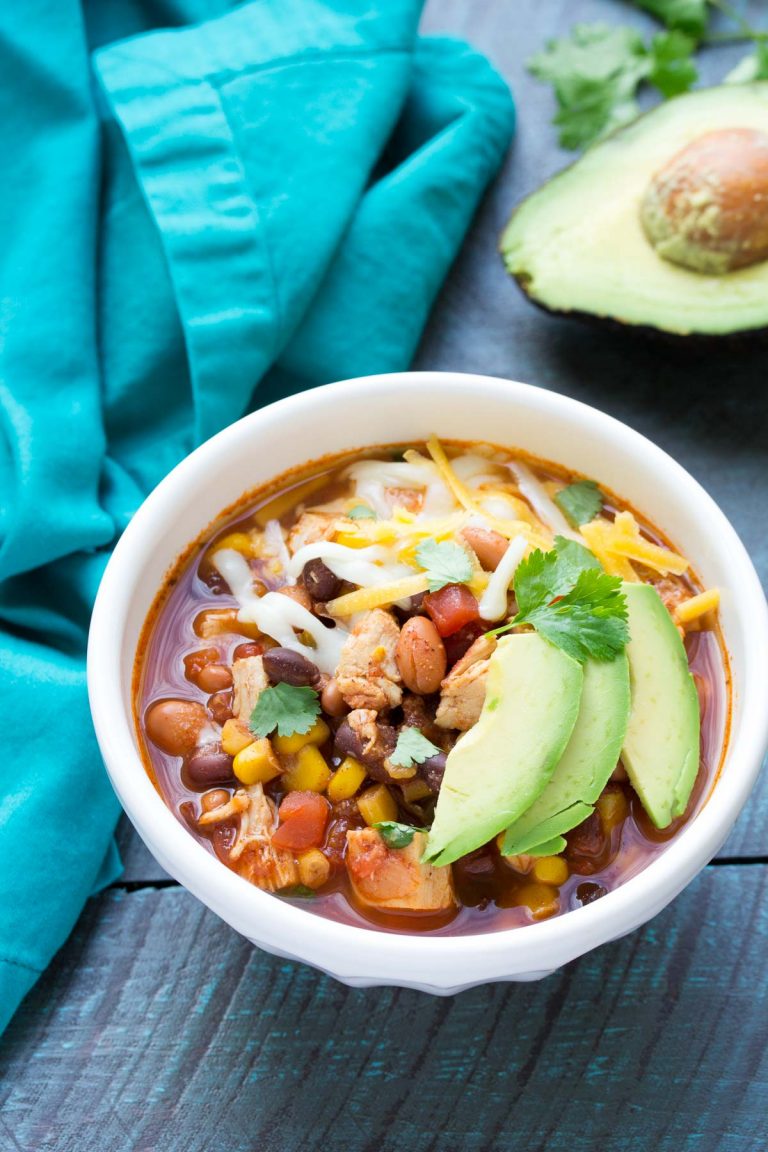 Super Easy Slow Cooker Macaroni & Cheese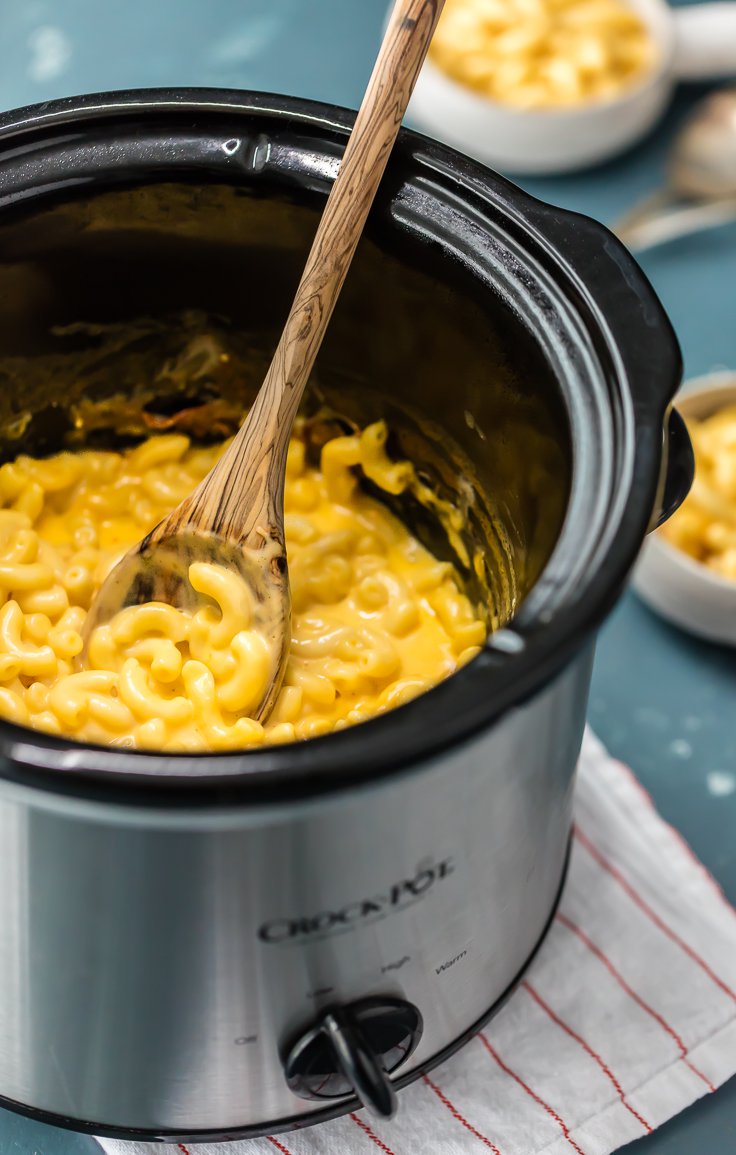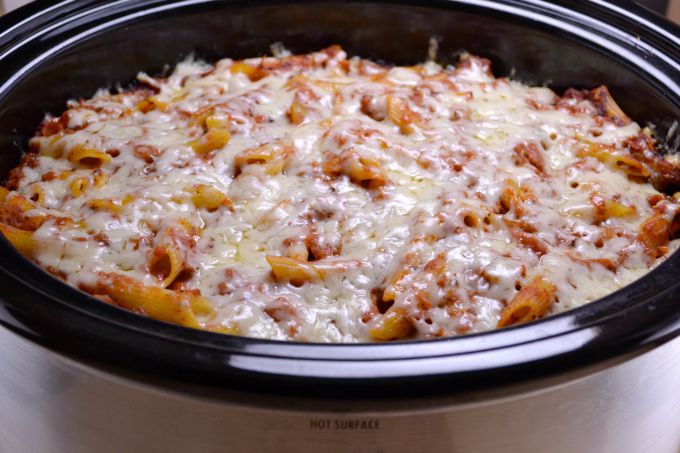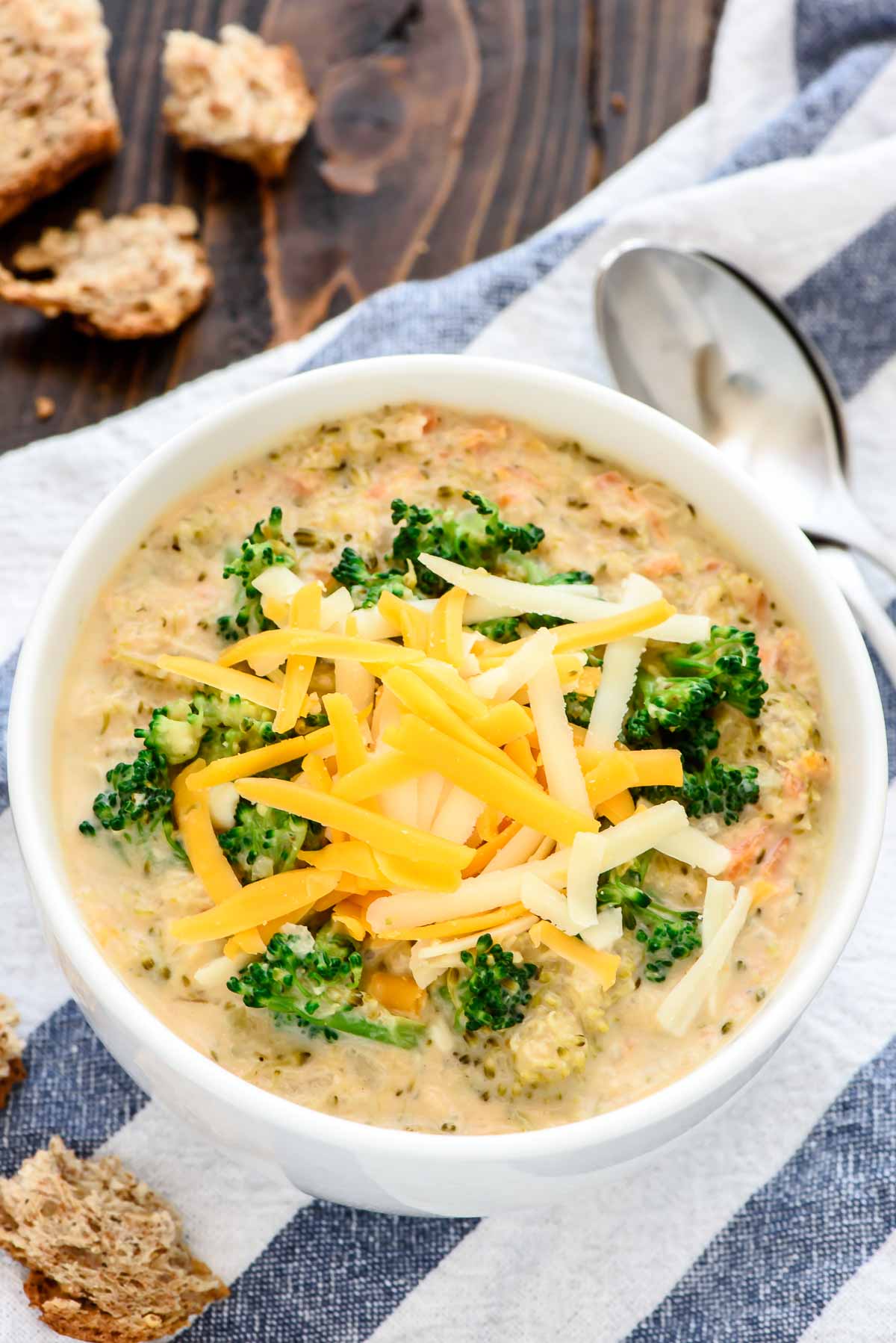 Crock Pot Desserts— because why not!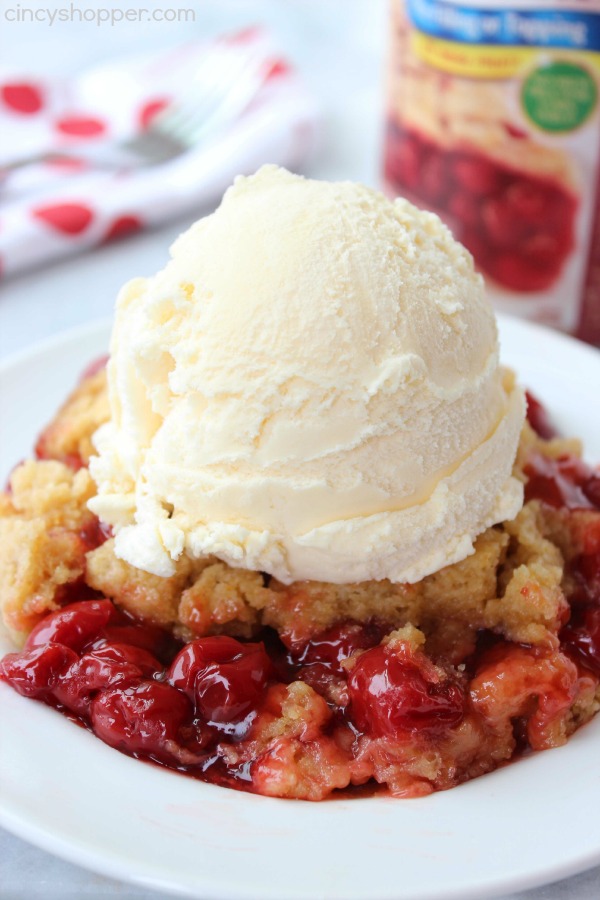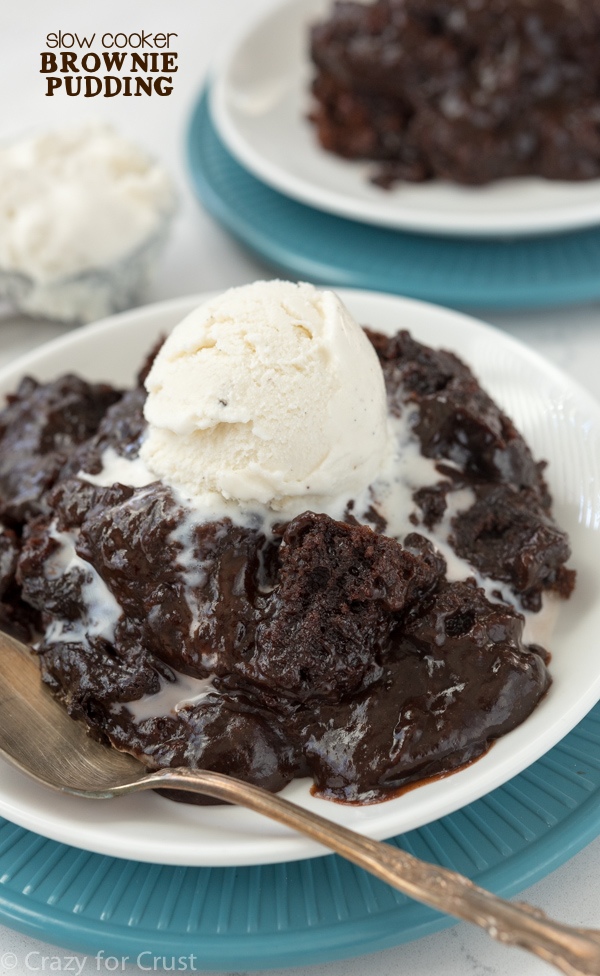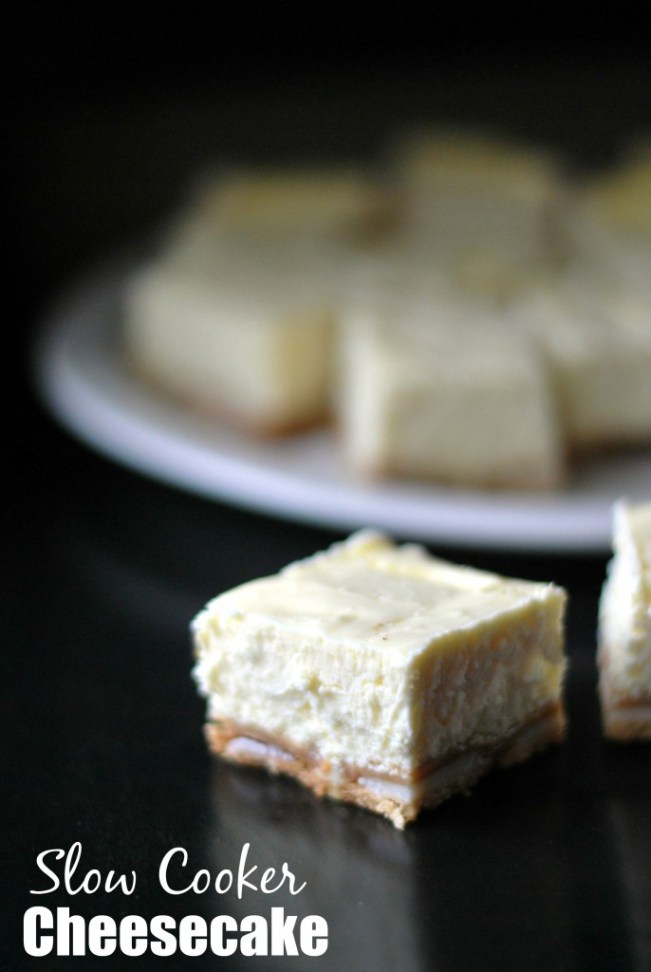 Which one are you going to make this week? They all look so good & easy– perfect for those weeks when you don't have much time!
Love Simple Meals? Here are 9 Slow Cooker Recipes That Have SIX Ingredients or Less!
PIN FOR LATER: