How to Make Dinner Easier According to The Best Food Bloggers
The best food bloggers are sharing their advice on how to make dinner easier during the week! They are sharing their best busy mom advice & recipes!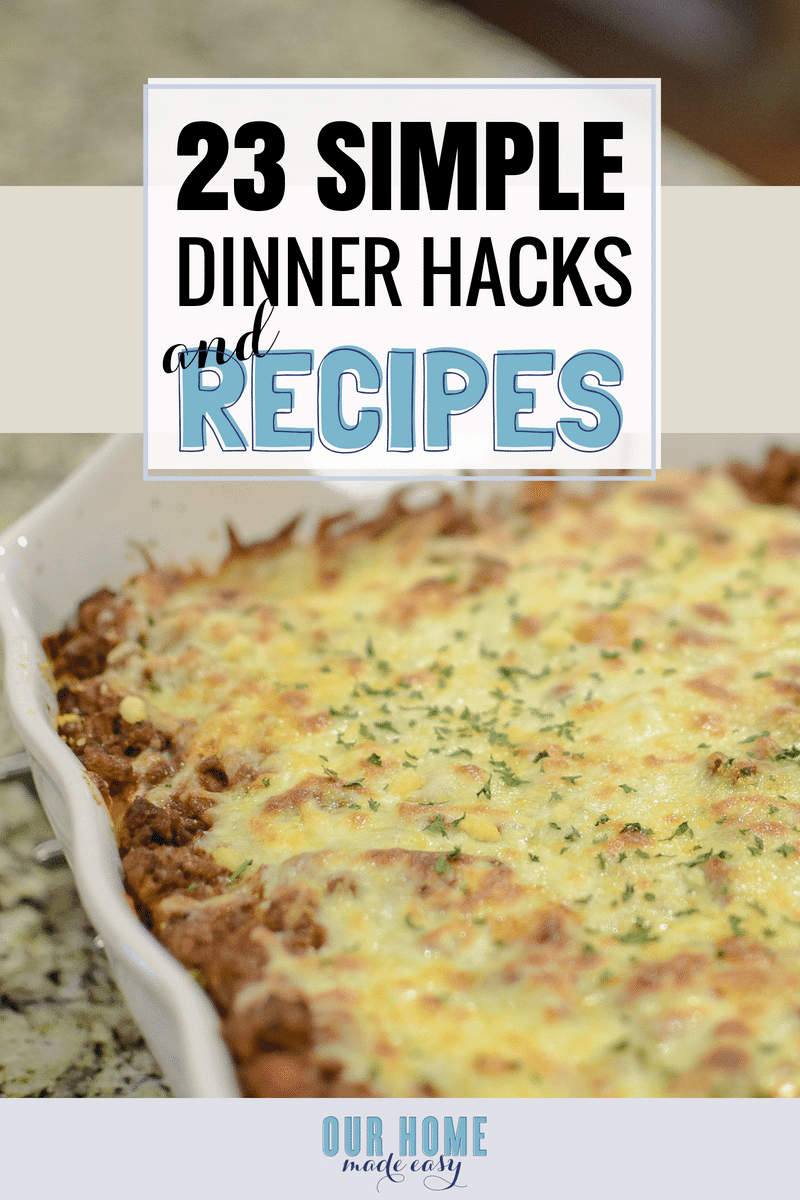 When it comes to making dinner every night you can quickly feel overwhelmed or unprepared. Even the best meal planners or the ones who fly-by-the-seat-of-their-pants can relate. Since we are heading into the new school year, I wanted you to be able to start the new year organized and prepared!
Knowing this I wanted to ask the best people, for the best advice on how to make dinner easier when you are already so busy during the week.
And my friends, these bloggers are sharing it all. 🙂
One of the best parts of the blogging community is having an entire network of those who 'have been there, done that.'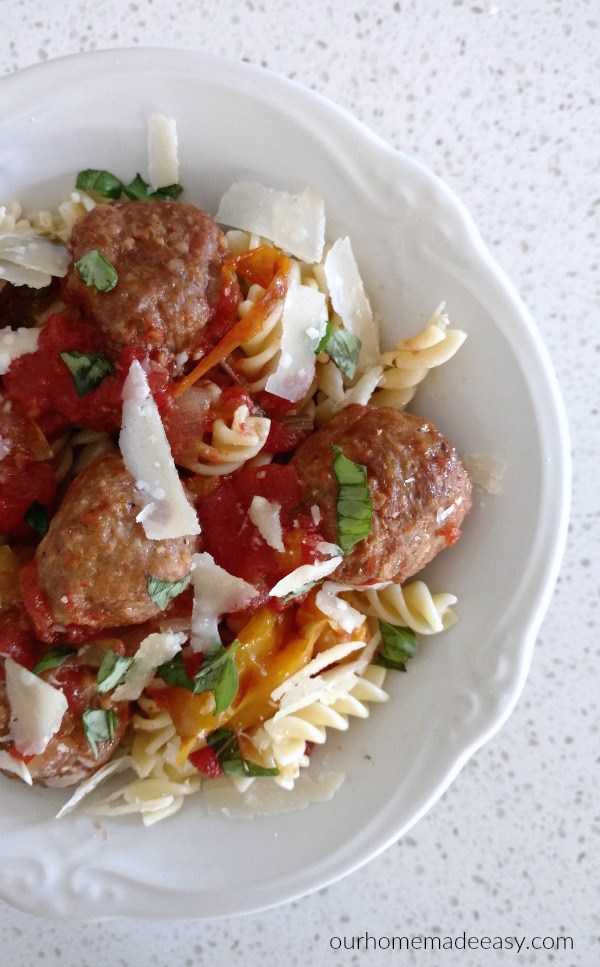 Follow along with these super helpful tips on how to make dinner easier! Each blogger also shared their easiest (& tastiest) weeknight dinner recipe! Check them out!
How to Make Dinner Easier According to The Best Food Bloggers
Meal planning saves you both time and money — you can even prep several dinner recipes on the weekend to reheat during the week, helping you avoid the last minute "What's for dinner tonight?" question. – Rachel from Mashup Mom

Using a spiralizer is a great trick for making healthy family dinners quickly! Keep some zucchini on hand for zoodles – kids will love these fun noodles, and they won't even realize they're eating their veggies – Natasha from Salt & Lavender

Make a double batch – one for now and freeze one for later. – Kathy from Beyond the Chicken Coop

My make-ahead (and freeze) "Everything but the kitchen sink pasta sauce" has a ton of veggies, lean ground meat and delicious flavors. Makes weeknight meals a breeze! – Aneesha from Spice Cravings

Plan ahead and prepare as much as possible. Be sure to utilize your slow cooker or Instant Pot. – Jenna from Flip Flop Barnyard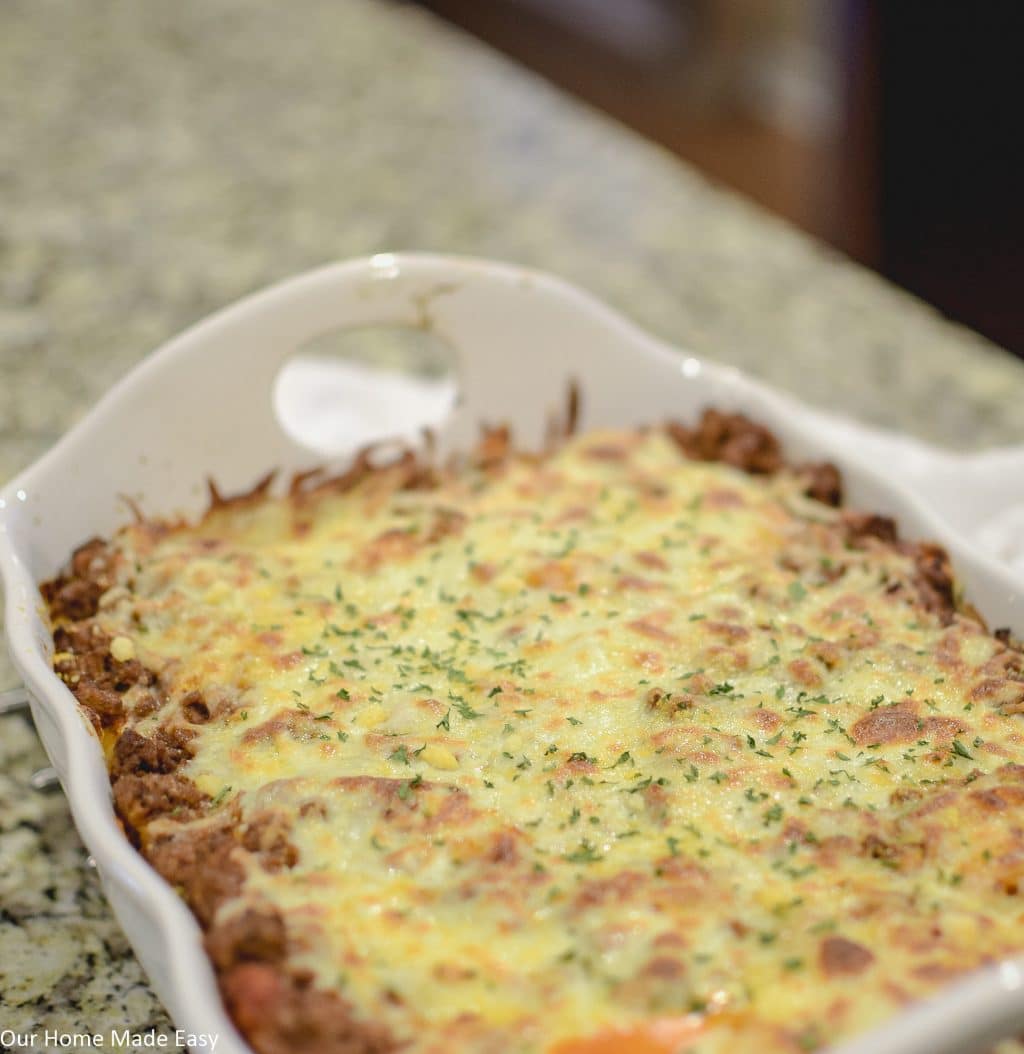 Get your kids into the kitchen and turn it into a lesson on measuring and numbers. Start them early and you'll have a little helper in the kitchen. – April from April Golightly

Make breakfast the night before. That way, you don't have sort out breakfast while everyone is rushing to get out the door. – Tina from The Worktop

Look for dinner recipes that are a complete and balanced meal in one pot. Everything feels so much simpler when there's only one pot to manage. – Christine from Happy Veggie Kitchen

Keep pre-chopped onions, peppers, celery, mushrooms, etc in your freezer, so it's all ready to go when you're making dinner. – Kylie from The How-To Mom

---

Forgot to plan dinner? No sweat! With my pantry staples cheat sheet, you'll always have the perfect ingredients on-hand to make something quickly (just add your choice of meat)!

---

When kids came into the mix, my all home cooked lifestyle came to a halt for a while. Realizing that I'd need some help to bring it back, I invested in an instant pot, and it's the best money I've ever spent in my kitchen. I hate gadgets, but knowing that I can literally throw ingredients into it, seal the lid and not give it another thought until dinner time means the difference between real food and take-out. – Ashley from Practical Self Reliance

For those nights you forget to meal plan and need dinner ready in less than 20 minutes, one pot meals are the best! The instant pot allows everything to be thrown in the pot and be done in a jiffy. – Tanya from My Forking Life

There are tons of excellent recipes that require only a few ingredients. Keep a few of them on-hand for when you are in a pinch. Meals don't have to be extravagant and full of lots of ingredients to taste good and do the job! For example, these Doritos Chicken Tenders have only three ingredients and are a total crowd pleaser! – Alli from Dancing Through The Rain

Choose five independent activities, one for each weeknight, so your kids will have something fun to do while you cook. Depending on the ages of your kids, play dough, puzzles, coloring books, watercolor paints, building blocks, Tupperware containers, or a special toy that they only get to play with while you cook are a few options! – Kristine from Kristine's Kitchen
Buy a garlic press. It's one of my favorite tools in the kitchen because I love to cook with garlic but don't like to mince it. – Danielle from DIY Danielle
Choose simple, wholesome recipes that are mostly hands off (slow cooker, oven, one pot, etc.) and don't use a ton of ingredients that require daily trips to the grocery store. Recipes that are easily adaptable to suit the preferences of your family. – Samantha from My Kitchen Love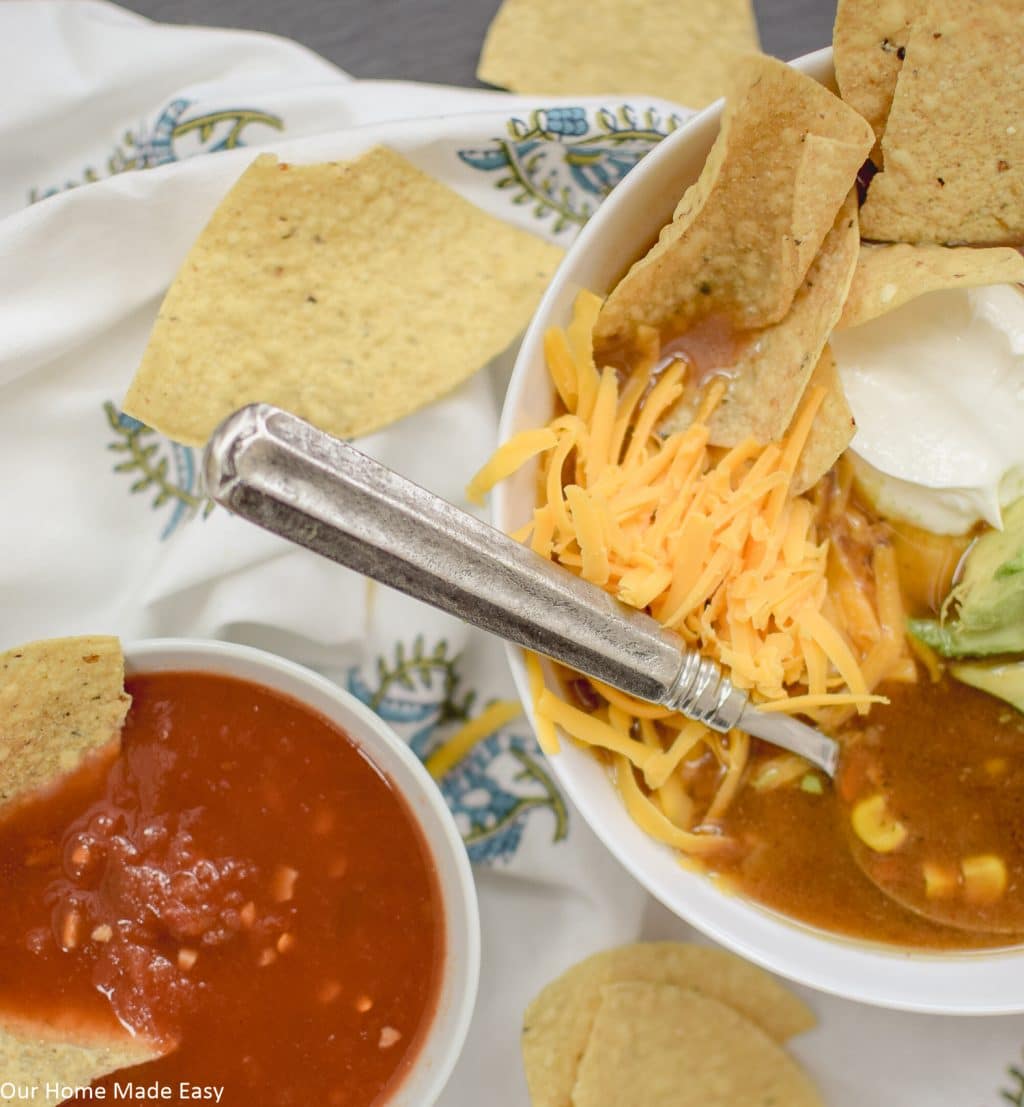 Make sure you have a go-to meal you can always make. Some nights it's just impossible to plan ahead, but if you've got one thing you ALWAYS keep the ingredients on hand for and can make in 20-30 minutes with your eyes closed, you'll be good to go. I make a Turkey Pot-less Pie with crescent rolls, ground turkey, mixed veggies and cheddar cheese. It's super simple and tastes delicious. I'm a pregnant, working single mom by choice with a 3 year old. – Nikki from The Mommy Way
Make a big batch of vege bolognese and freeze it in meal sized portions for quick and nutritious weeknight meals. All you need to do is reheat the sauce and cook some pasta, so easy! – Amber from Quite Good Food
Utilize your crockpot on busy days. For busy weeks, I try to stick a few meats and veggies in some sort of marinade to plop in my slow cooker each night so I'm not tempted to eat out or have frozen pizza again. – Sammie from Down Redbud Drive

---

Forgot to plan dinner? No sweat! With my pantry staples cheat sheet, you'll always have the perfect ingredients on-hand to make something quickly (just add your choice of meat)!

---

Maximize your time by prepping multiple things at once. Freezer meals are a great example of this! You can also do the same thing with a lot of vegetables. Rather than chopping one onion, chop a ton, cry once, and put the onions you don't need for this meal in a freezer bag in the freezer. They work great for any meal that calls for cooking onions– no need to thaw, just start cooking them! – Jamie from Coffee With Us 3

When you cook/bake, get all your ingredients out before you start. When you use an ingredient, put it away right away – this keeps you from having an "Oops, I forgot to add the ___" and ruining whatever you're making! – Michelle from Honest & Truly
The most dreaded question at the end of a busy and long day is, "what's for dinner?" Meal planning helps to alleviate this dread, and the absolutely easiest way to meal plan is to dump everything into your slow cooker before you leave the house in the morning. Here is the best collection of family-tested crockpot slow cooker recipes, ever. – Stephanie from A Year of Slow Cooking

Prepare for the week ahead by doing your shopping and meal prep on your days off. Chop up veggies in advance and store them in a container with a paper towel in the bottom. The paper towel will absorb moisture and help keep your veggies fresher longer. Here are some more of my best tips for meal prepping. – Laura from You Should Grow
I have 5 kids so my house can get nuts sometimes! I always keep pasta and ground beef for those days when I'm running short on time! That and my Instant Pot have been a lifesaver! If you don't have an Instant Pot, you need one! – Valerie from One Happy Housewife
Aren't those great ideas? I was thrilled to have my fellow momma food bloggers share their advice. I know that it's so hard to try and do it all. Thankfully making it dinner will become just a bit easier with these tips!
Pin For Later: