15 Back to School Dinner Recipes (Plus a Free Meal Planner)
Ohmigosh! Can you believe it's already the last week in August?? If your little ones aren't already back to school, you may be like us and join the group over the next week or two. The back to school rush can be crazy chaotic between figuring out a morning routine or finding time to make dinner in the evenings! I wanted to send you back to school with 15 easy recipes we love over here in our home!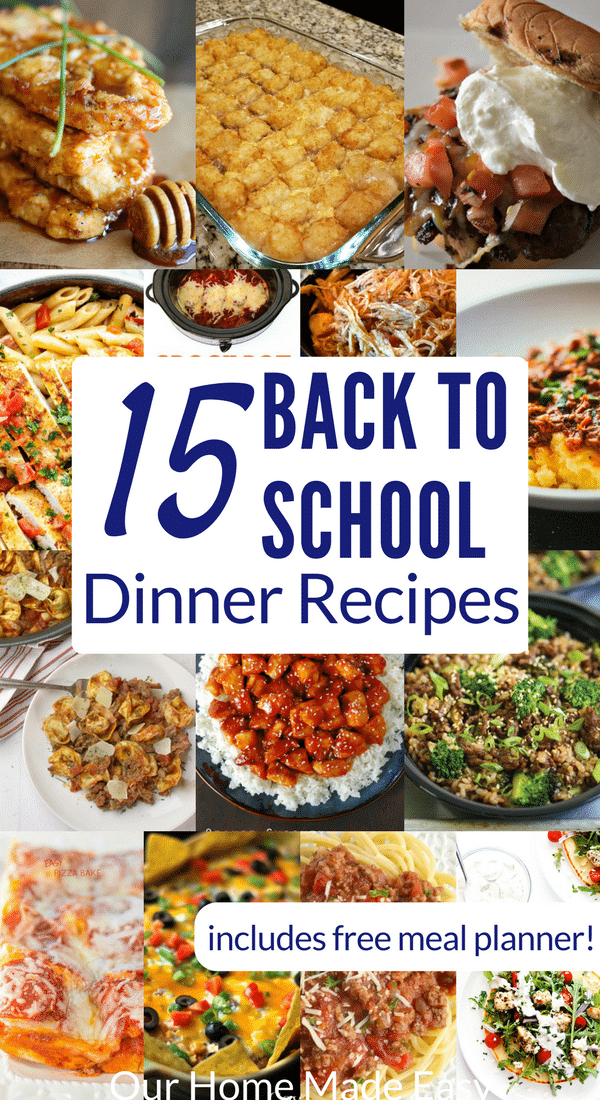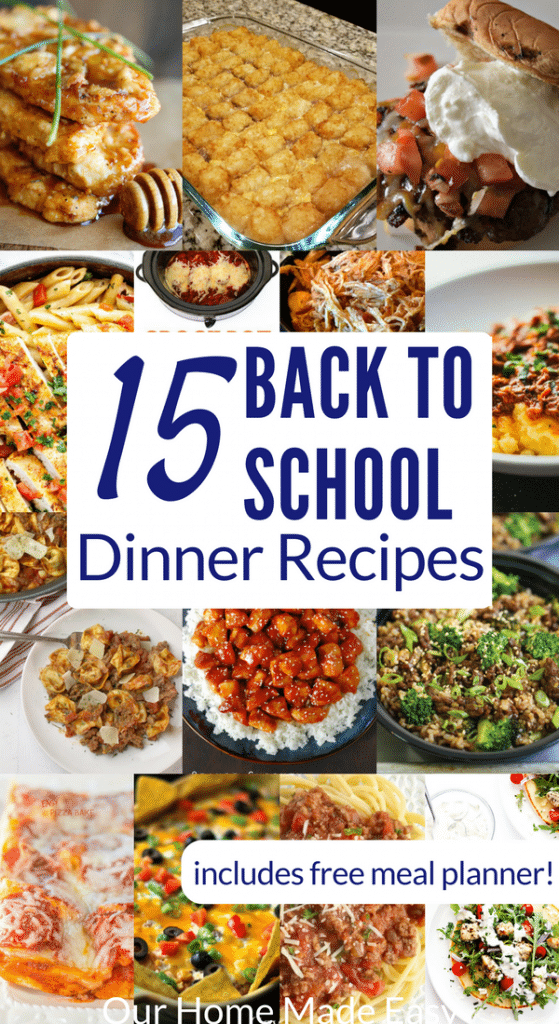 These back to school dinner recipes are perfect for adding some dinner inspiration– but without a lot of time tonight (because who has that???)! Add in this easy and free meal planner and you'll be ready for at least the first 3 weeks of school nights!
Forgot to plan dinner? No sweat! With my pantry staples cheatsheet, you'll always have the perfect ingredients on-hand to make something quickly (just add your choice of meat)!
Click the image below to get your Pantry Staples Cheatsheet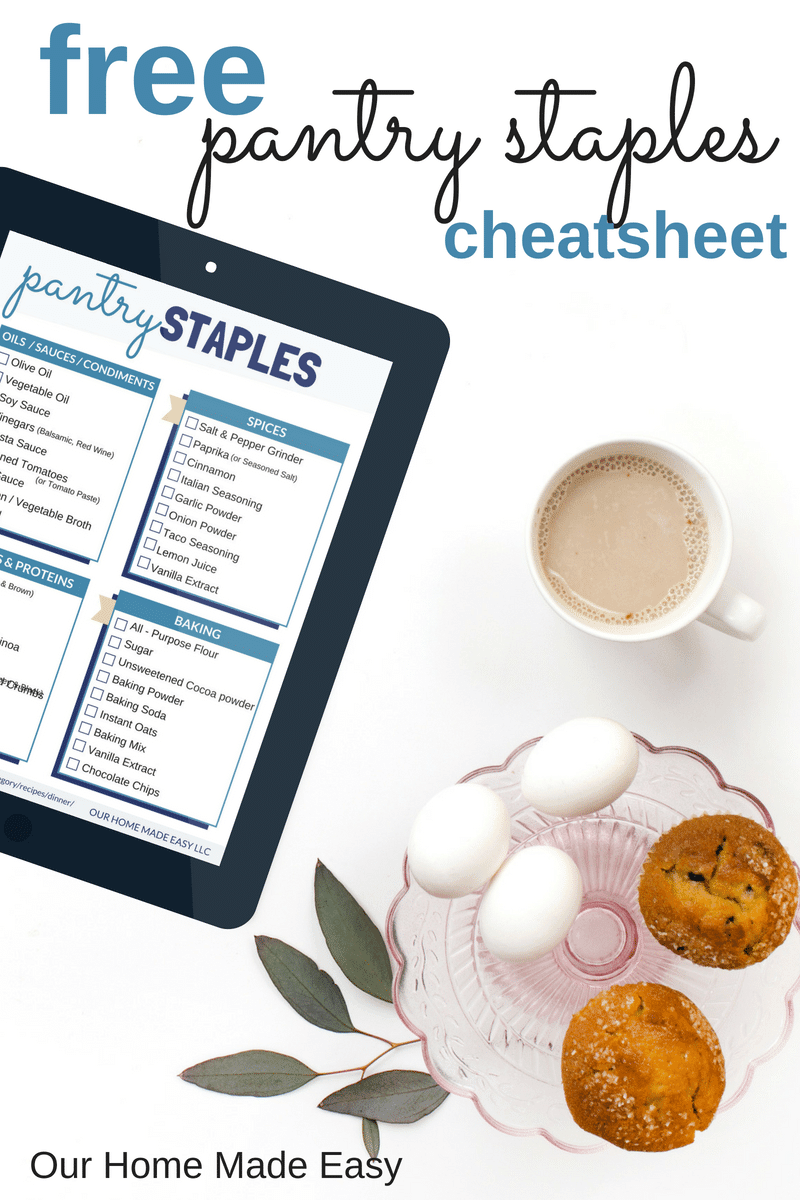 15 Easy to Prep Back to School Recipes for the Start of the School Year
1 Easy 2 Ingredient Chicken Tacos by Our Home Made Easy
2 Crockpot Braised Beef Ragu by Pinch of Yum
3 Easy Crockpot Tomato Basil Chicken by The Frugal Girls
4 5 Ingredient Creamy Taco Chicken Alfredo by Good Cook
5 Taco Burger Sliders by Our Home Made Easy
6 Orange Chicken 30 Minute Skillet Recipe by The Gunny Shack
7 30 Minute Skillet Tortellini by New South Charm
8 Easy Pizza Bake by Averie Cooks
9 Chicken Souvlaki by Gimme Some Oven
10 Easy Tater Tot Casserole by Our Home Made Easy
11 Honey Garlic Chicken by Damn Delicious
12 Homemade Spaghetti Meat Sauce by Together as Family
13 Quick Beef & Broccoli Meal by Damn Delicious
14 P.F. Chang's Chicken Lettuce Wraps by Damn Delicious
15 Tex Mex Cowboy Casserole by Aunt Bees Recipes
Whew! That's enough dinner recipes to keep you inspired for the first few weeks of school! What are your back to school dinner secrets? Tell me in the comments!