Easy 2 Ingredient Chicken Tacos
These slow cooker chicken tacos are super easy to make! They only need 2 ingredients and are ready for tacos, taco salads, and quesadillas!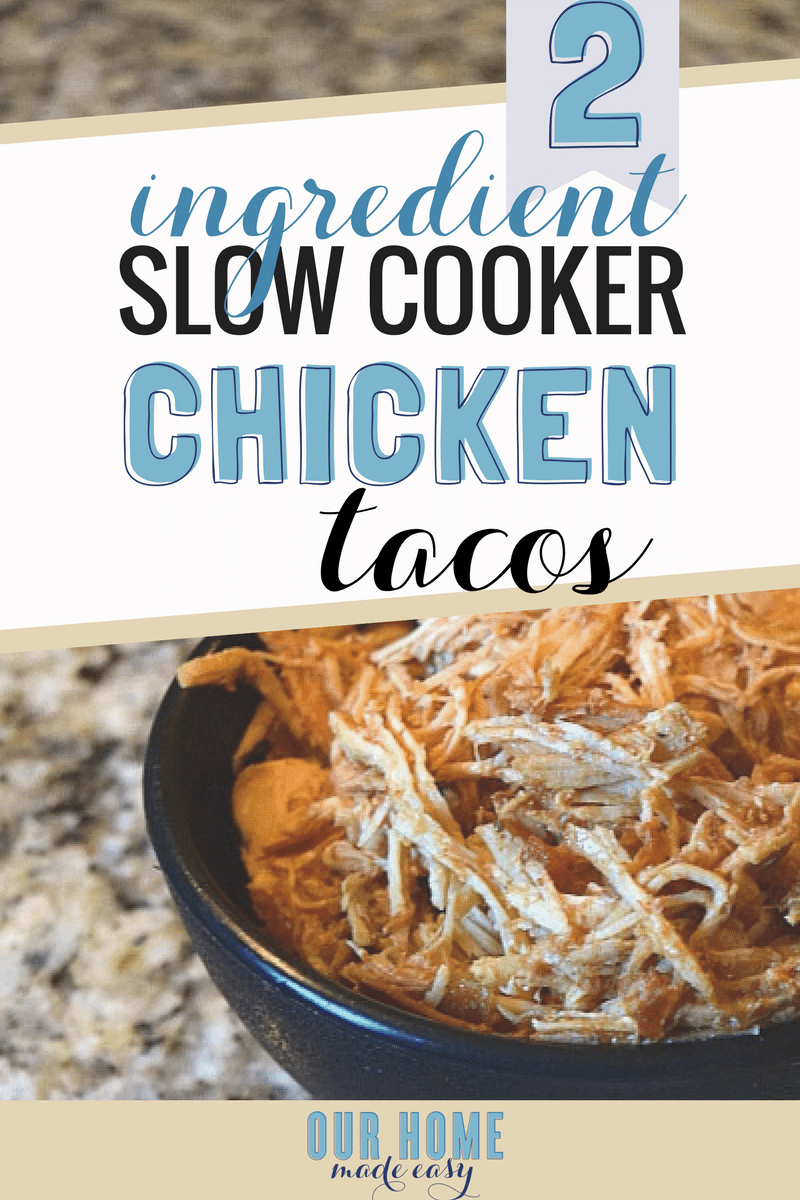 You guys… you know we love tacos. Our love of them have been documented here and here.
We shamelessly have Taco Tuesday at the Wise house 3 times a month.
This time around, I'm all about making an easy dinner in the slow cooker. And this one is super easy my friends. Like, you can almost forget about it until you are walking out the door to prep it easy.
The best part about this recipe is that it's so easy…. you can use fresh or frozen chicken breasts. Yessss…. you don't even need to remember to defrost the meat the night before hand! I'm doing a little happy dance around here. Sometimes I just forget!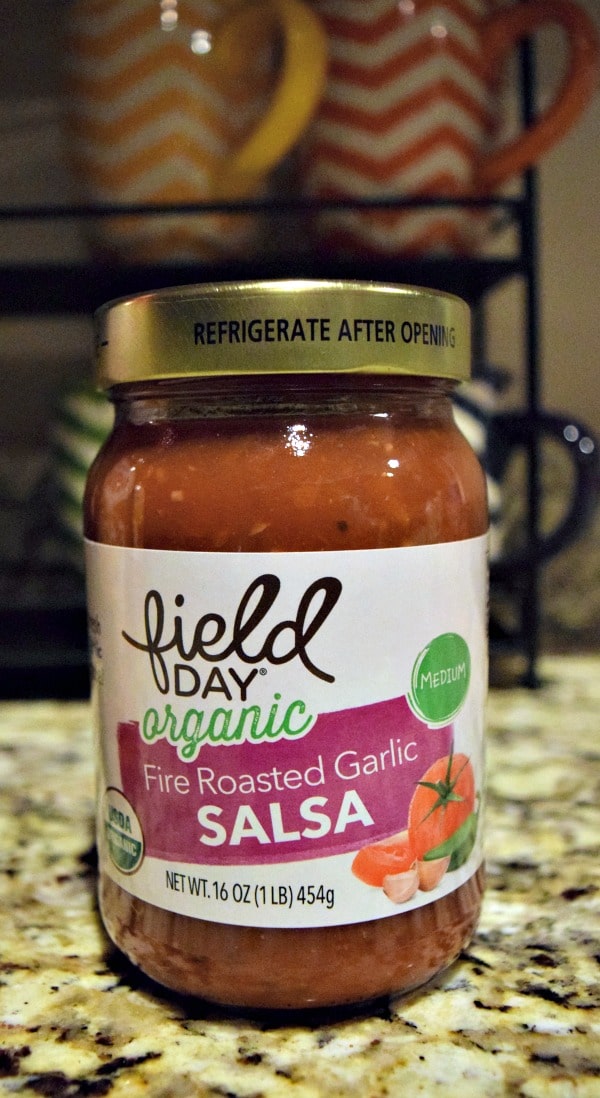 One half of the ingredients needed for dinner. Boom. You could use chicken tenders or breasts. There isn't a bad option for this recipe.
This post contains affiliate links. If you shop from my blog, I may be compensated for clicks or purchases that you make. Read my disclaimer page for more information.
Once the chicken is cooked through, shred the chicken in the slow cooker with two forks. How great is this stuff looking? And to think it's only TWO INGREDIENTS! When you go to serve your chicken, lightly drain the chicken/ Do not remove too much liquid from the slow cooker as you'll need it for leftovers. I made the mistake once of draining ALL the liquid. Big oops!
Speaking of leftovers, the chicken freezes really well. How weel you ask? So well that the salad below was a Wednesday night throw-it-all-together dinner with defrosted leftover chicken. See what I mean?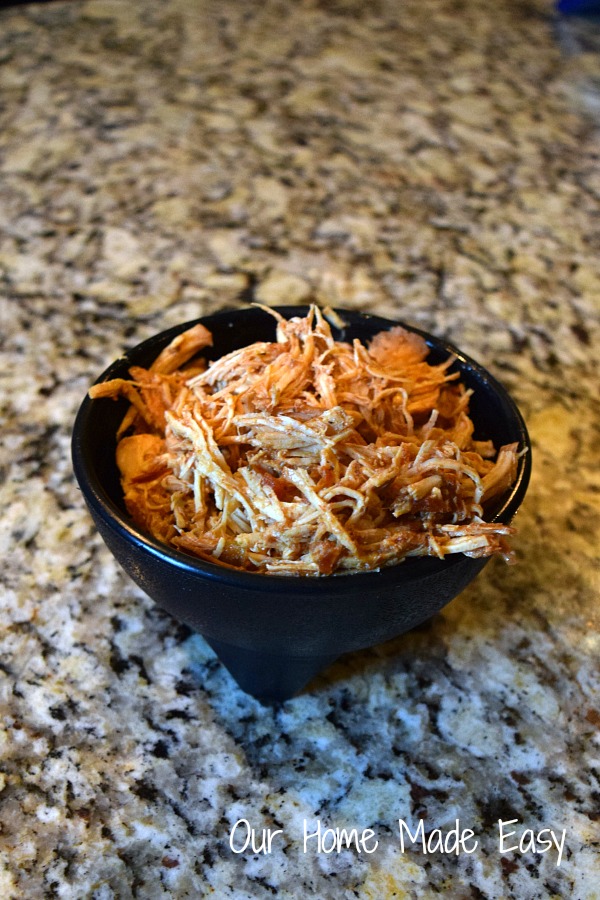 I am still addicted to the cast iron tortilla warmer. No limp taco shells over here. They bubble up perfectly over the cook top and make for a crispy but still soft tortilla. If you haven't used one before, warm the cast iron warmer on the stove on medium heat. Set a tortilla directly on the warmer. Flop over when it starts to bubble. Remove a few seconds later.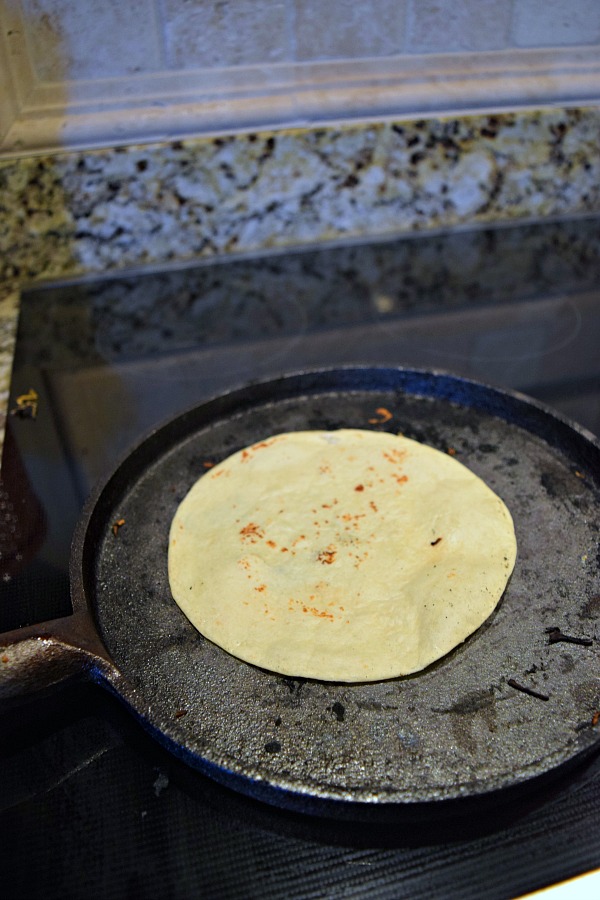 I have a small confession… I called these tacos in the title. But really, they make for an awesome taco salad. What a great dinner for a light evening. We use chopped romaine, cheddar cheese, tomatoes, sour cream, corn, black beans, and tortilla strips.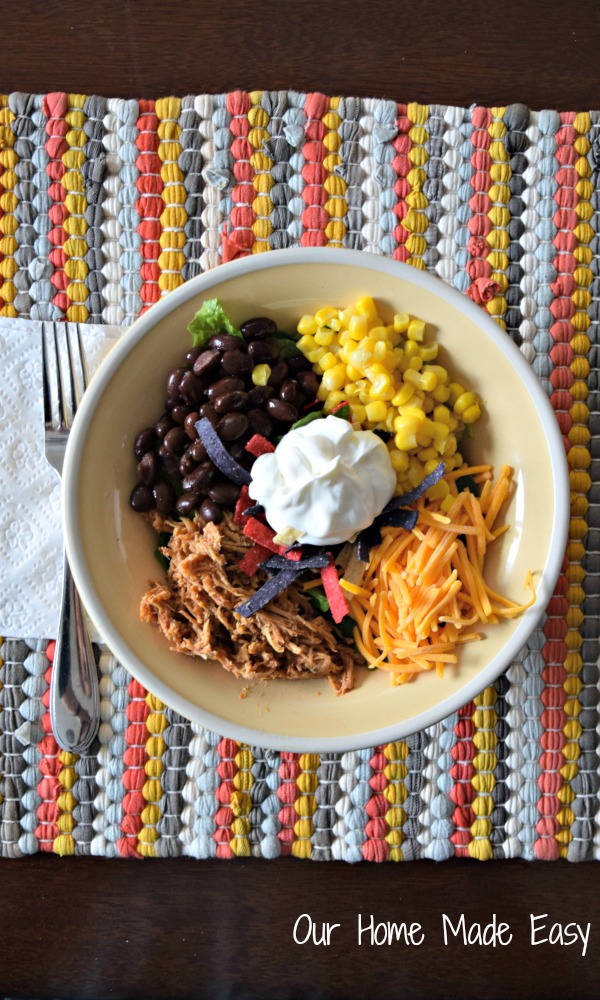 Top your taco with your favorite ingredients. My favorite are sour cream, cheese, corn salsa, and guacamole!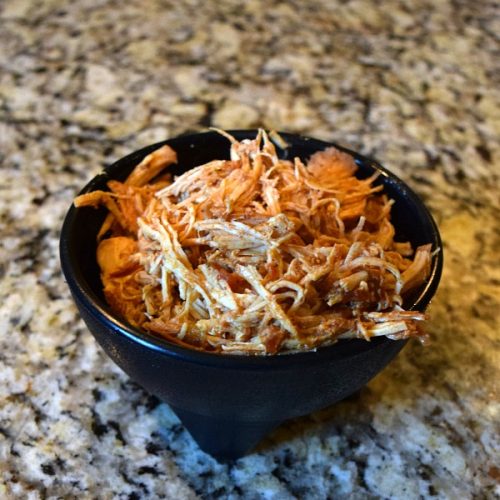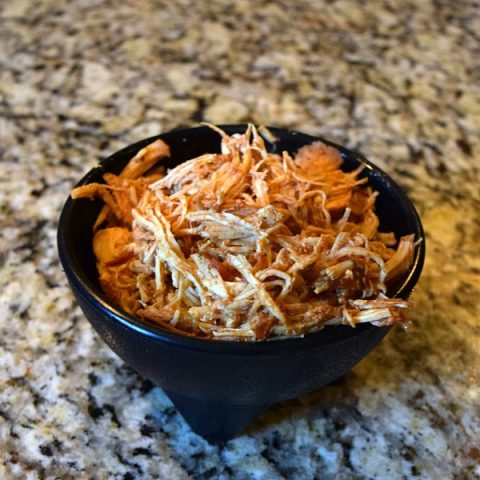 Easy 2 Ingredient Slow Cooker Chicken for Tacos
Total Time:
8 hours
5 minutes
Make this SUPER easy 2-ingredient slow cooker chicken for your next taco night! Create your own flavorful tacos or taco bowls with your favorite taco toppings.
Ingredients
1.5 - 2 pounds of chicken breasts, (Frozen or Fresh)
1 Jar of your favorite Salsa
A Package of Tortillas
Your Favorite Taco Toppings
Instructions
In a crockpot pour salsa over chicken breasts. Cook for 8 hours on low heat.
Shred chicken with forks before serving.
Serve over warmed tortillas.
Top with your favorite taco toppings! Or make a salad.
Items Used to Make Slow Cooker Chicken Tacos
(affiliate links included for convenience)