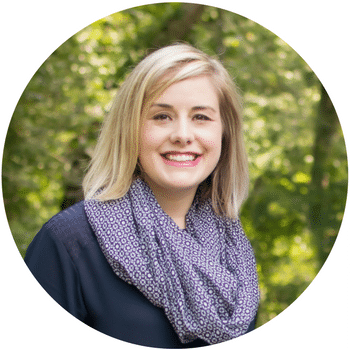 Brittany Wise is a writer, entrepreneur, as well as the author of Your Life Made Easy, Through her popular blog, Our Home Made Easy, she encourages more than 150,000 monthly readers with practical working mom advice to save them time at home. This often includes easy DIY projects, home organization, and simple recipes.

She has found that so many working moms struggle with managing their time at home, which is why her passion is providing easy meal ideas and real-mom approved projects. When Brittany's readers see a project on her blog, the reader knows that she could easily complete it. One of the things her readers love the most is that Brittany's background is productivity improvement and being a mom of 2, they feel comfortable that she 'gets it' when it comes to living a busy life. Brittany currently lives in Phoenix, Arizona with her husband Jordan and two children, Aubrey and Owen.
For media inquiries or additional information about advertising, please contact [email protected][.]com.
DEMOGRAPHICS & SITE STATISTICS
Our Home Made Easy is a great place to promote your product or business.
The Our Home Made Easy readers are primarily working women ages 25-45 who are interested in making easy DIY projects, quick but tasty meals, and are interested in decorating their home on a budget. The average income is more than $75,000 and is primarily college-educated.
SOCIAL MEDIA
Brittany is active on many forms of social media, including Facebook, Twitter, Pinterest, & Instagram.
Facebook: Facebook.com/OurHomeMadeEasy (4,000 + followers)
Pinterest: Pinterest.com/bbukise (16,000 + followers)
Twitter: @OurHomeMadeEasy (1,450 + followers)
Instagram: @OurHomeMadeEasy (1,100 + followers)
OPPORTUNITIES AVAILABLE
Sponsored Post or Series: Sponsor an in-depth post written by Brittany of your choice of topic. These high-quality posts generally receive continuing attention on Facebook and Pinterest and are always optimized for great search engine results. Contact [email protected][.]com for pricing information.
Freelance Writing: Brittany is available for both one-time and regular freelance writing assignments. She writes on a wide variety of topics, from creating easy organizational systems, meal planning, finding easier routines, and creating simple home decor.
Advertising & Site Sponsorship: OurHomeMadeEasy.com does not accept private sidebar or in-content advertising at this time.
Other opportunities: Brittany is happy to work with your company in original and innovative ways to build a relationship that is mutually beneficial.
This blog is solely written and edited by Brittany Wise and all opinions expressed on this blog are her own. She gives full disclosure on all forms of paid advertising and giveaways.