When we did our meal planning this week, we decided to try a recipe we saw online. Sometimes you get a find a winner, other times, not so much. This recipe was one of the Buzzfeed Tasty videos that's been going viral. Since baby back ribs are on sale this week, we thought why not try it out? IT WAS DELICIOUS. We are already planning on making another stop at the store to buy more baby back ribs!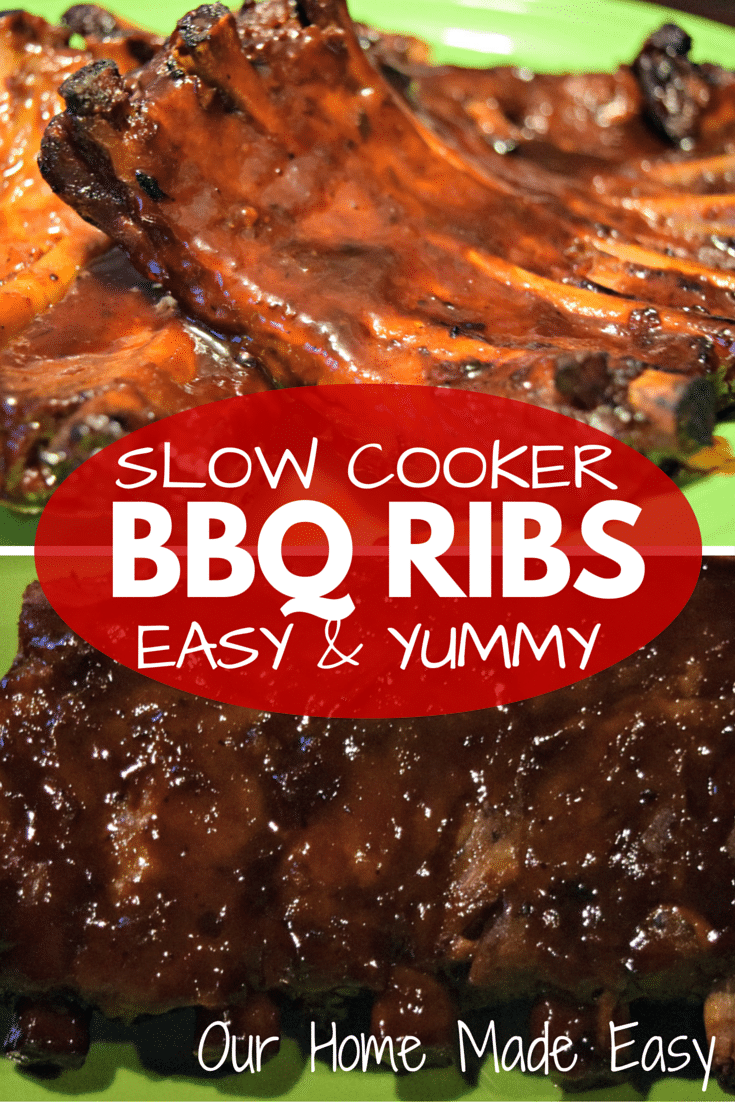 Ribs make me nervous. We do not cook them EVER, because I am just not sure what to do with them. Each time I get ambitious, I google "Cook Ribs" and become overwhelmed. The Tasty recipe looked easy enough and we thought we'd give it a try.
The recipe doesn't call it out specifically, but for us rib newbies, we needed to educate ourselves on removing the membrane. Super easy to do. Just an FYI for those who don't make ribs regularly.
I did not have any chili powder on hand and that turned out for the best. I am not a spicy fan and these were delicious but almost too much for me. I used the base BBQ sauce to dip my ribs into at dinner tone them down a bit. My husband couldn't stop raving about the flavorful taste they had. Win-win for both of us! Like the recipe claimed, they fell off the bone!
This would be a perfect weeknight meal. You can set them in the crock-pot in the morning, and they are ready to go when you get home. We took the extra step of turning on the grill and caramelizing the sauce for a few minutes on each side. You could easily do this too during the week. Turn on the grill as before you take off your jacket and by the time you take them out to the grill, it will be ready for you. 🙂
These were toddler approved and are already packed up for lunch this week.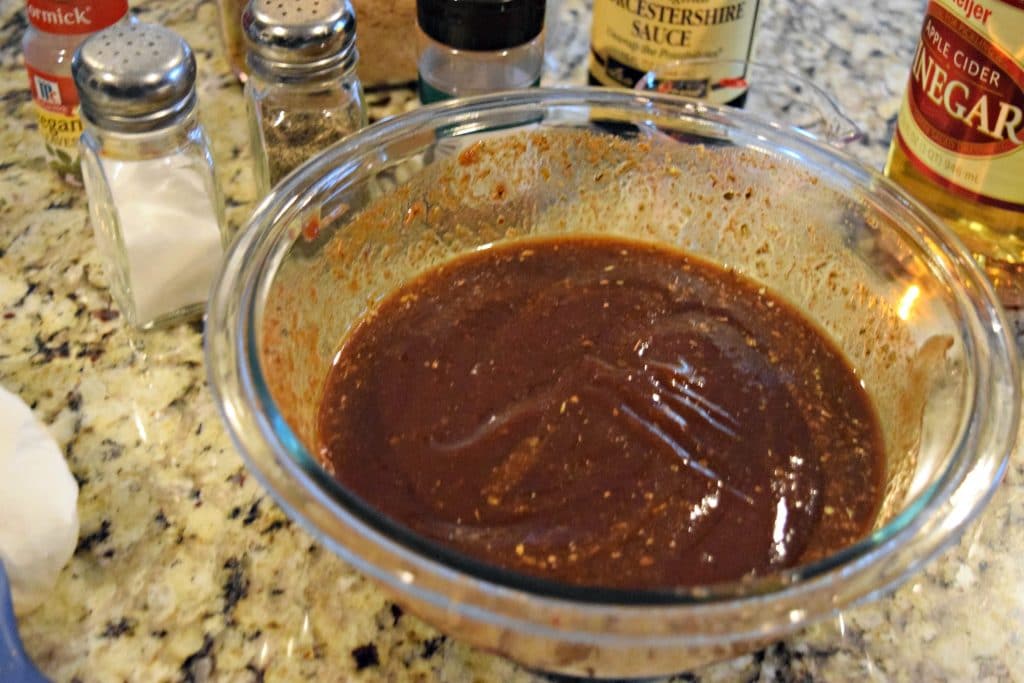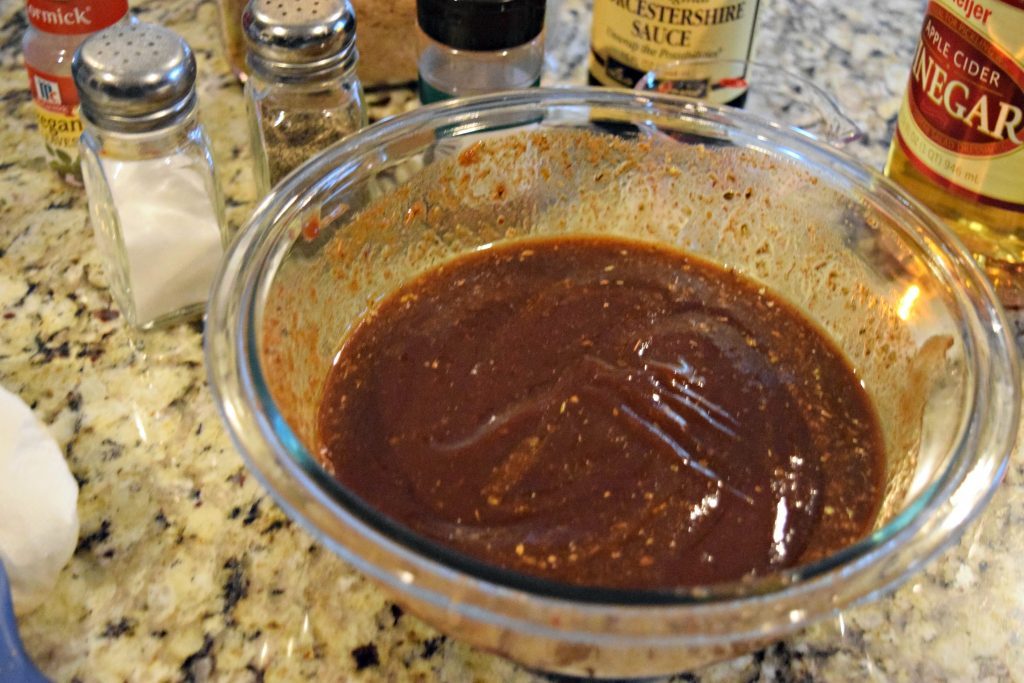 The sauce minus the chili powder.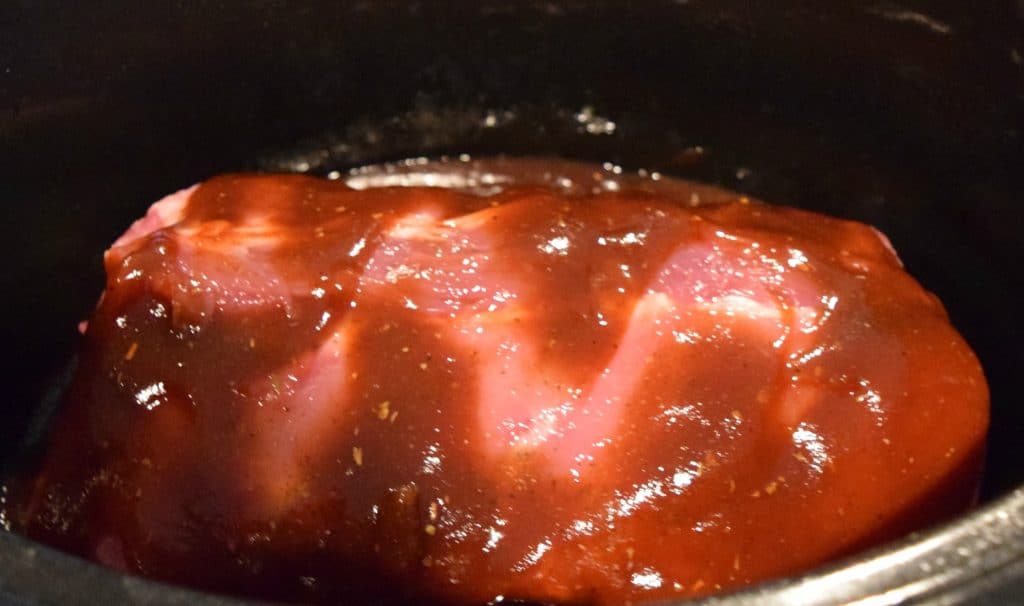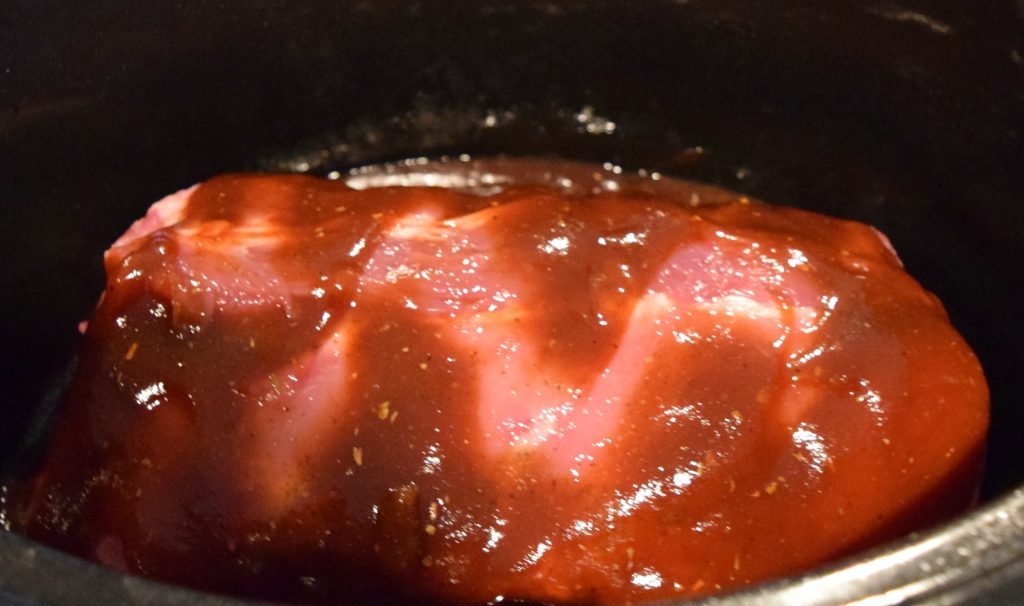 In the crock-pot ready to go.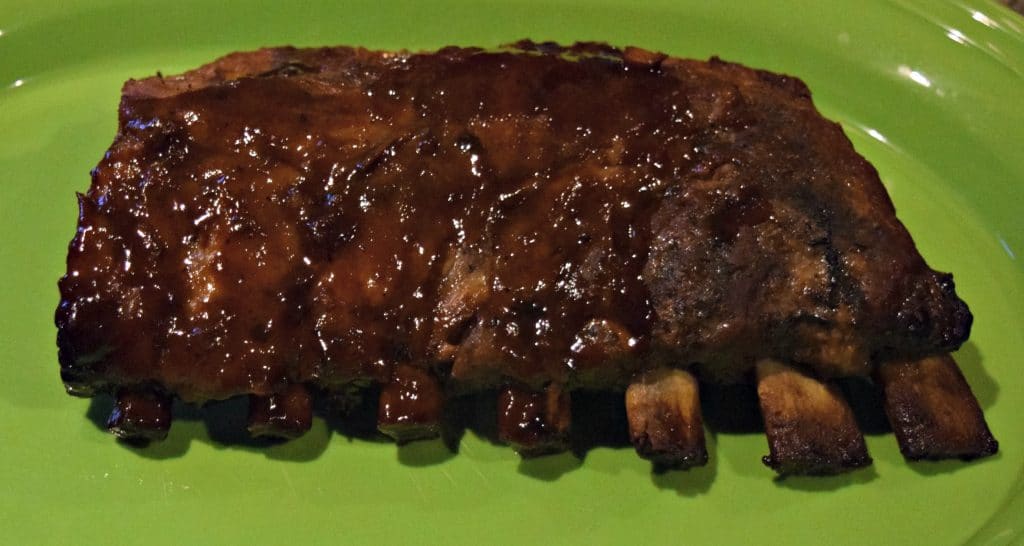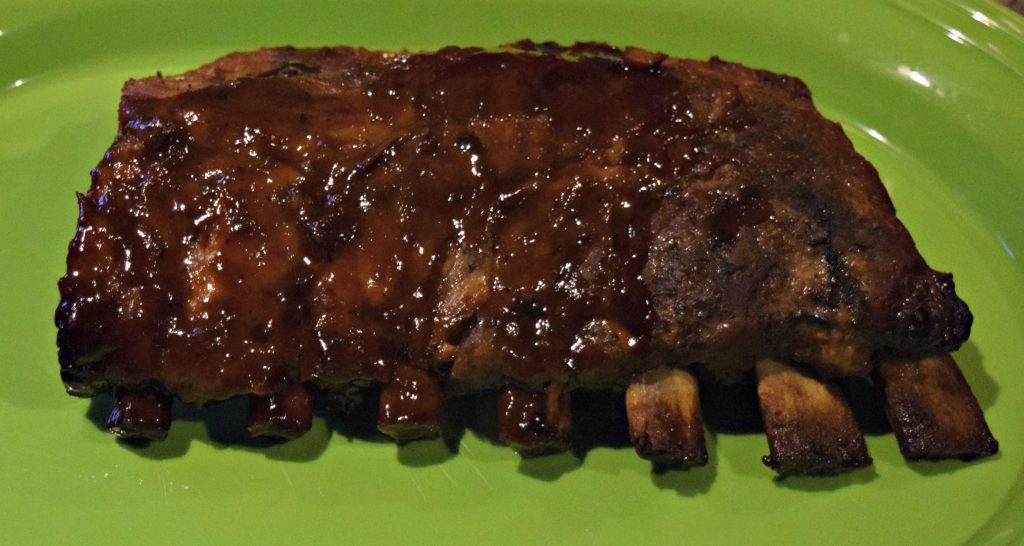 After 8 hours in the slow cooker.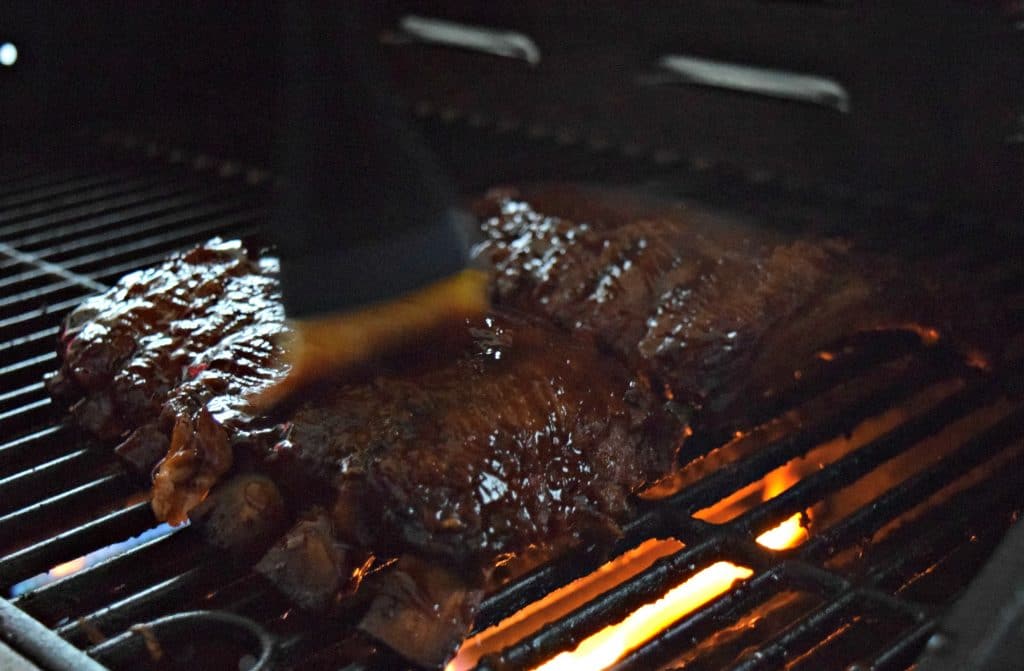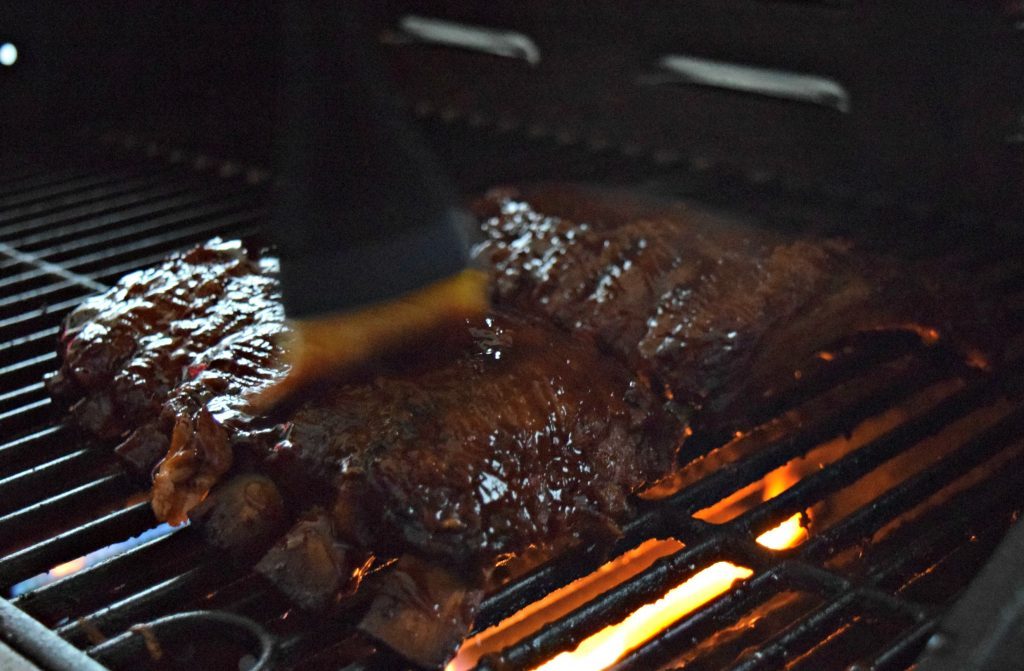 A few minutes turn on the grill.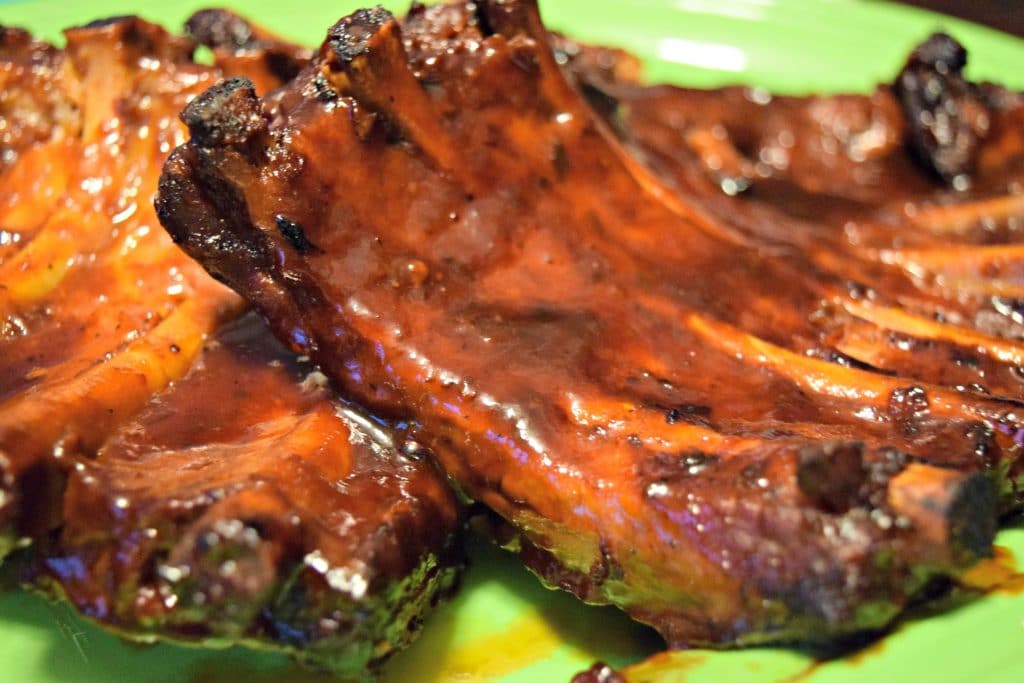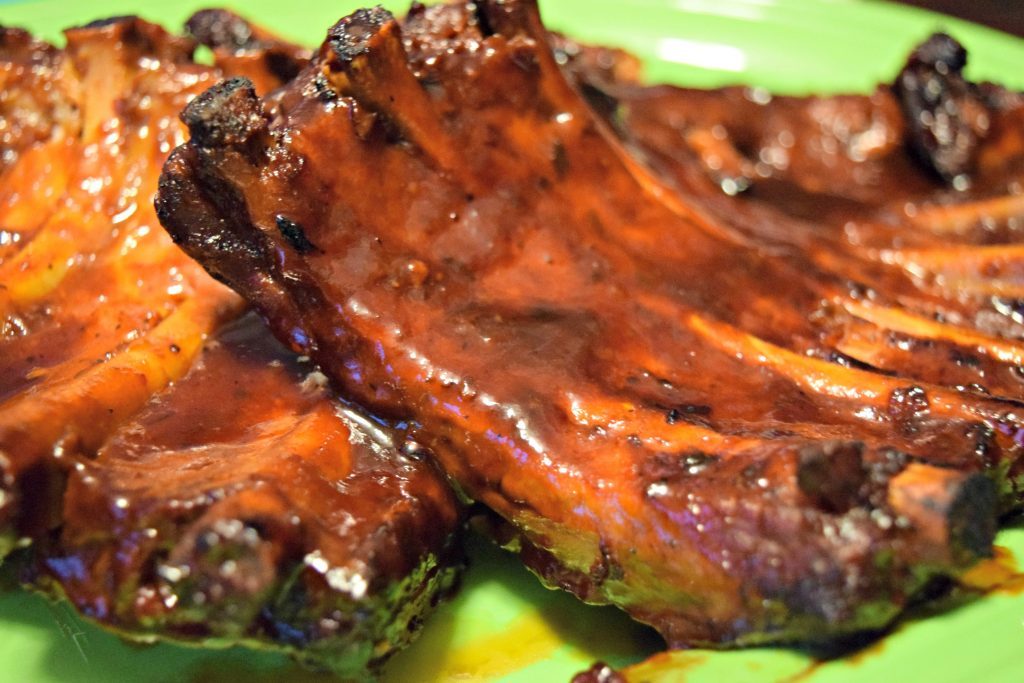 Ready to eat!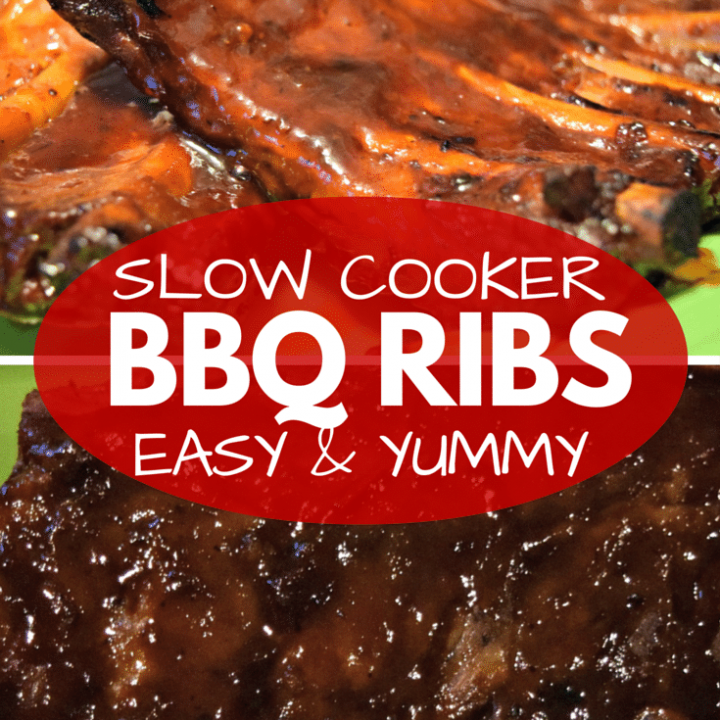 Slow Cooker BBQ Ribs
Ingredients
2 cups of traditional bbq sauce
1/4 cup of brown sugar
1/4 cup of cider vinegar
3 teaspoons  of oregano
1 teaspoon of Worcestershire sauce
1 teaspoon of cayenne pepper
1 Tablespoon of chili powder
3 lbs of baby back pork ribs
Salt & pepper to taste
Instructions
Mix together bbq sauce, brown sugar, cider vinegar, oregano, Worcestershire sauce, cayenne pepper, and chili powder in a small bowl.
Remove membrane from ribs.
Salt & pepper both sides of the ribs.
Place ribs in slow cooker.
Pour over half of the BBQ sauce mixture. Reserve the rest for serving.
Cook on low for 8 hours, High for 4-6 hours
After the ribs are done, spoon the bbq sauce in the slow cooker over the ribs before removing.
Optional Finish: Heat them on the grill for an extra crispy texture & taste.
Cut the ribs, serve with bbq sauce.