5 Ingredient Slow Cooker Tortilla Soup Recipe
This post is sponsored by Cost Plus World Market and contains affiliate links. Opinions are 100% my own.
When it comes to Michigan winters, the evenings seem super short. Whether it's because it's already dark when we arrive home work or just the usual single digit temps, I feel like our time as a family is especially limited at night. When it's that time of the year, the last thing I want to do is spend an hour cooking dinner! I depend on easy, quick, and filling meals instead. The easiest & tastiest one I've made this winter is this yummy tortilla soup recipe!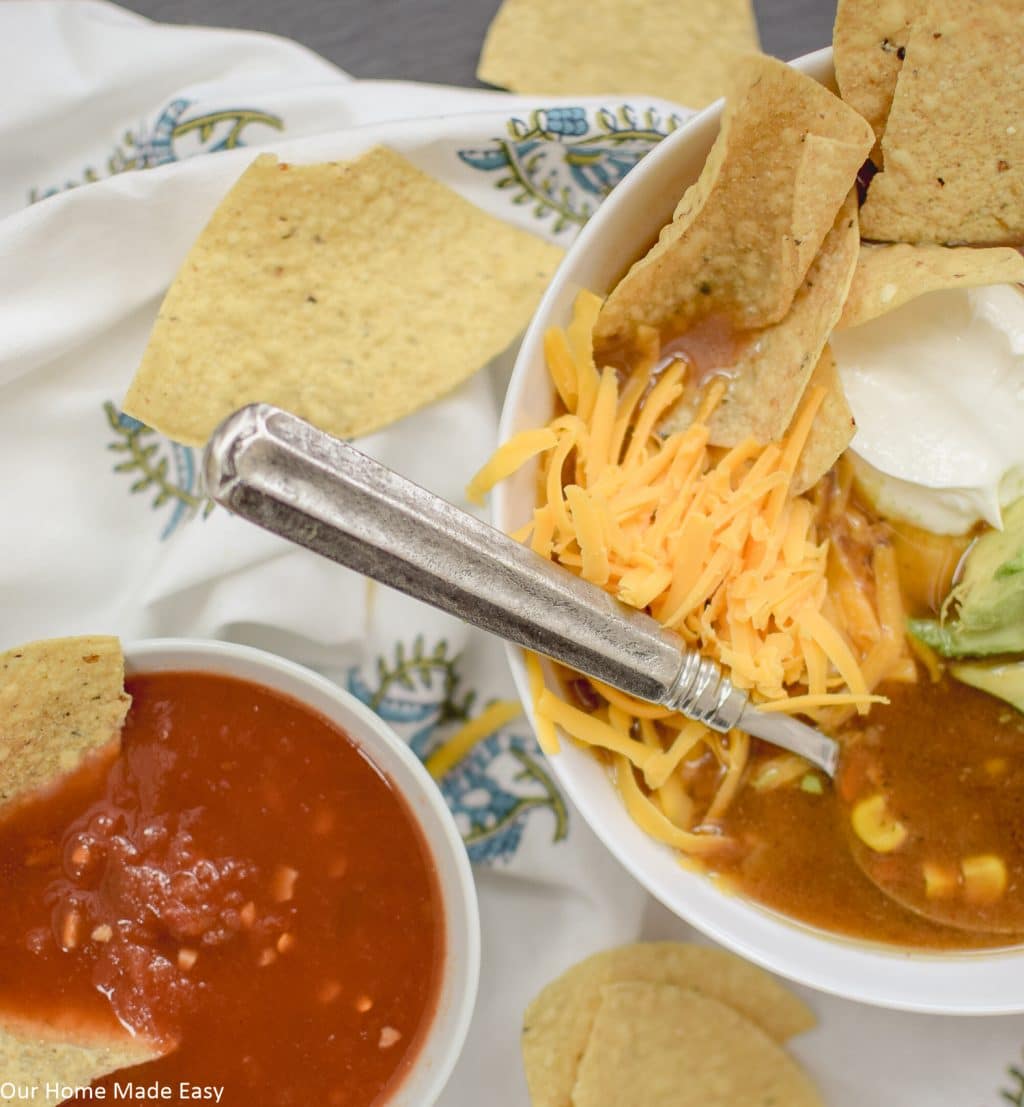 For this recipe, I made it super easy by picking up a pack of Spicy Tortilla Soup Mix from Cost Plus World Market. While I was there, I picked up a few other yummy items to make the soup an entire dinner.
If you've never used their soup mixes before, I highly recommend them! They are such a quick way to start dinner and it saves our family so much time in prepping ingredients!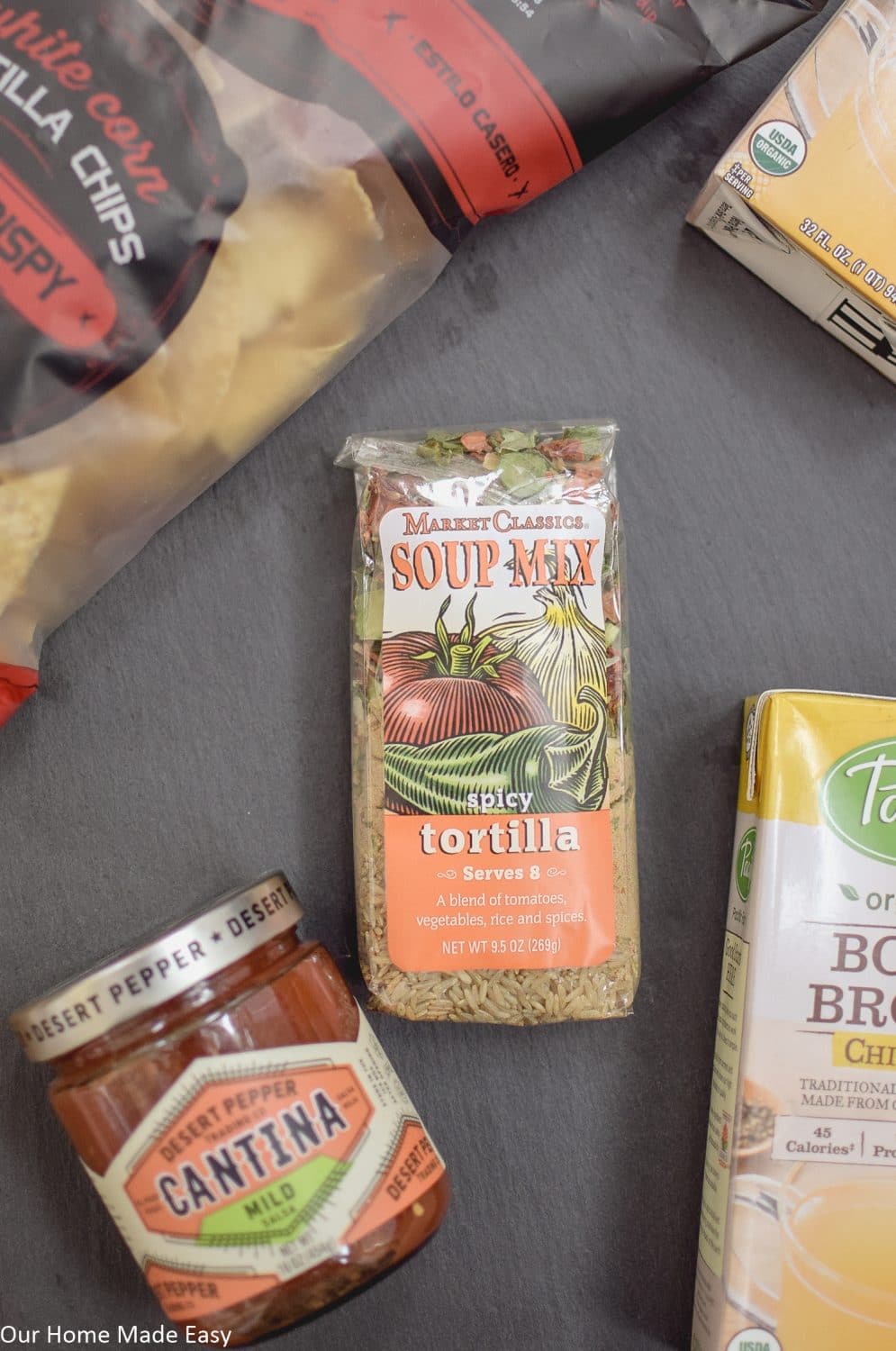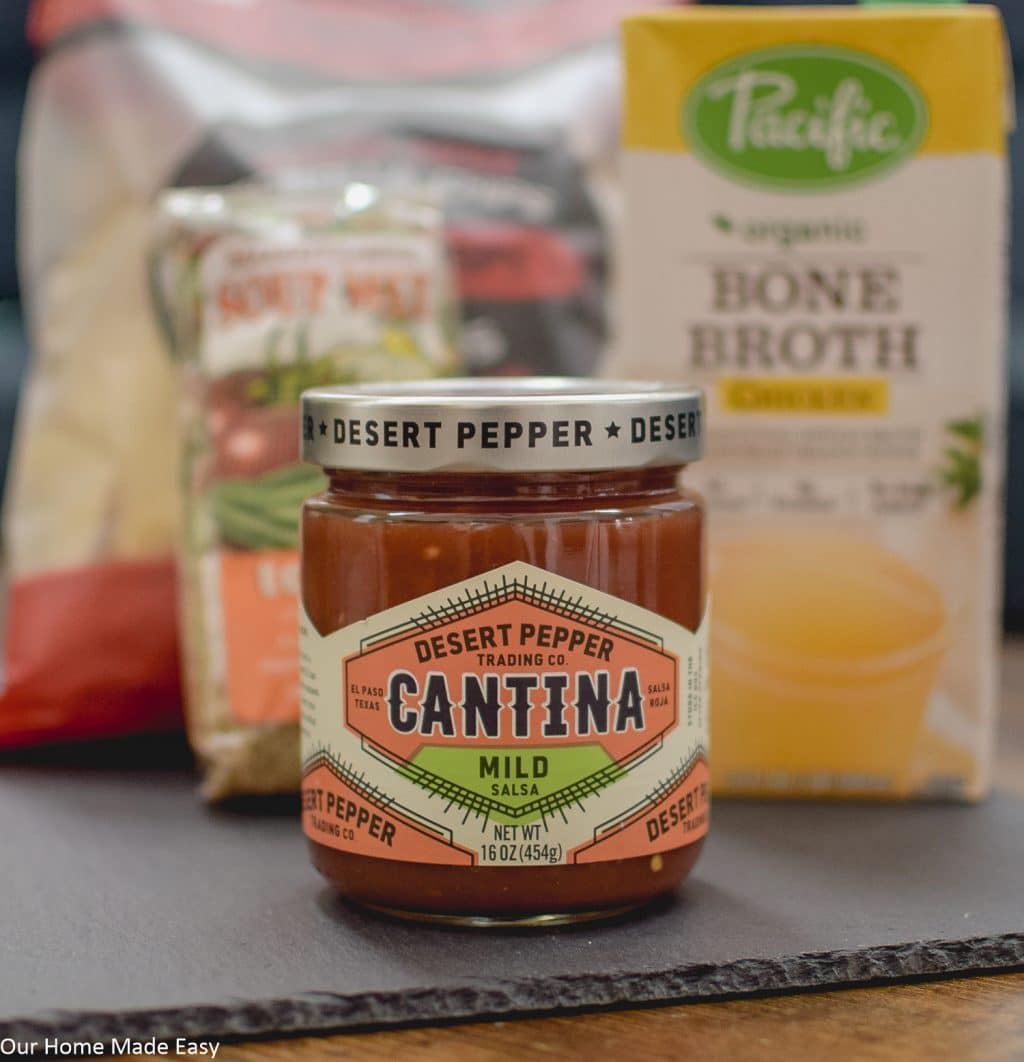 I added in black beans, corn, and a pound of chicken. The fifth ingredient in the tortilla soup recipe is chicken broth. In most recipes that call for water, I'll substitute in chicken broth to give a richer flavor. If you'd prefer a less broth-y soup, you could definitely add in some pasta and grains, too!
Do I sound like a cook? Nope, just someone who has learned a few way to make semi homemade taste amazing.
[show_shopthepost_widget id="2994901″]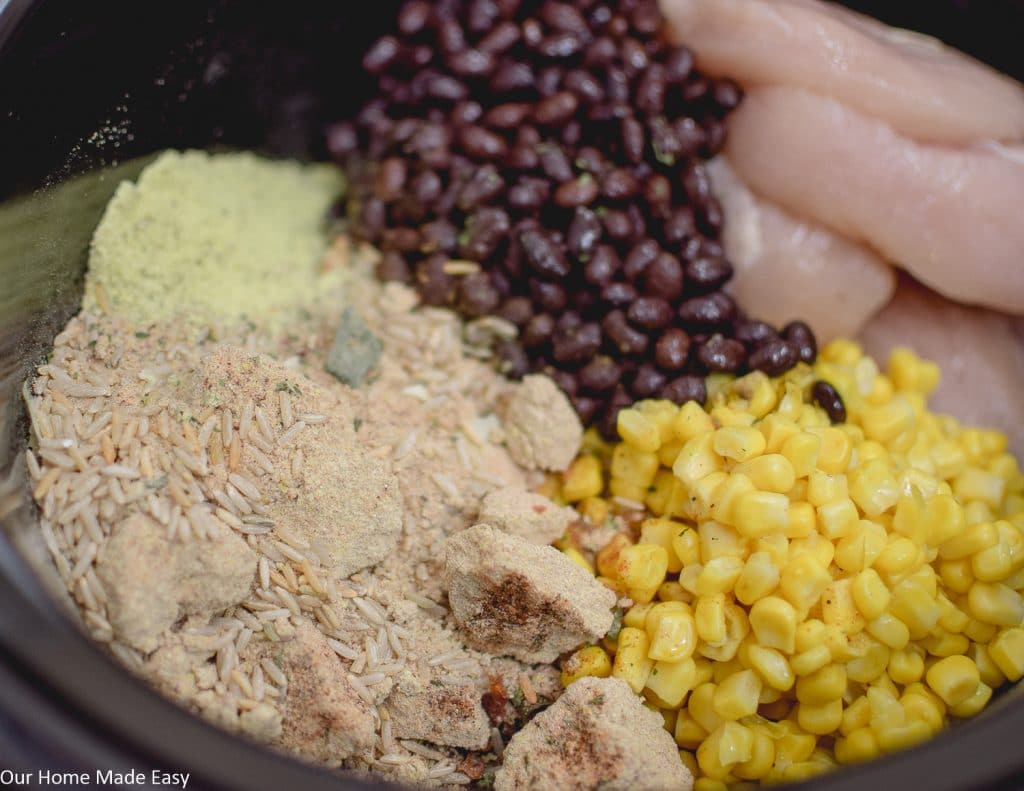 Right before serving, I shredded the chicken right in the slow cooker. Since it had been cooking for all day, the meat shredded quickly.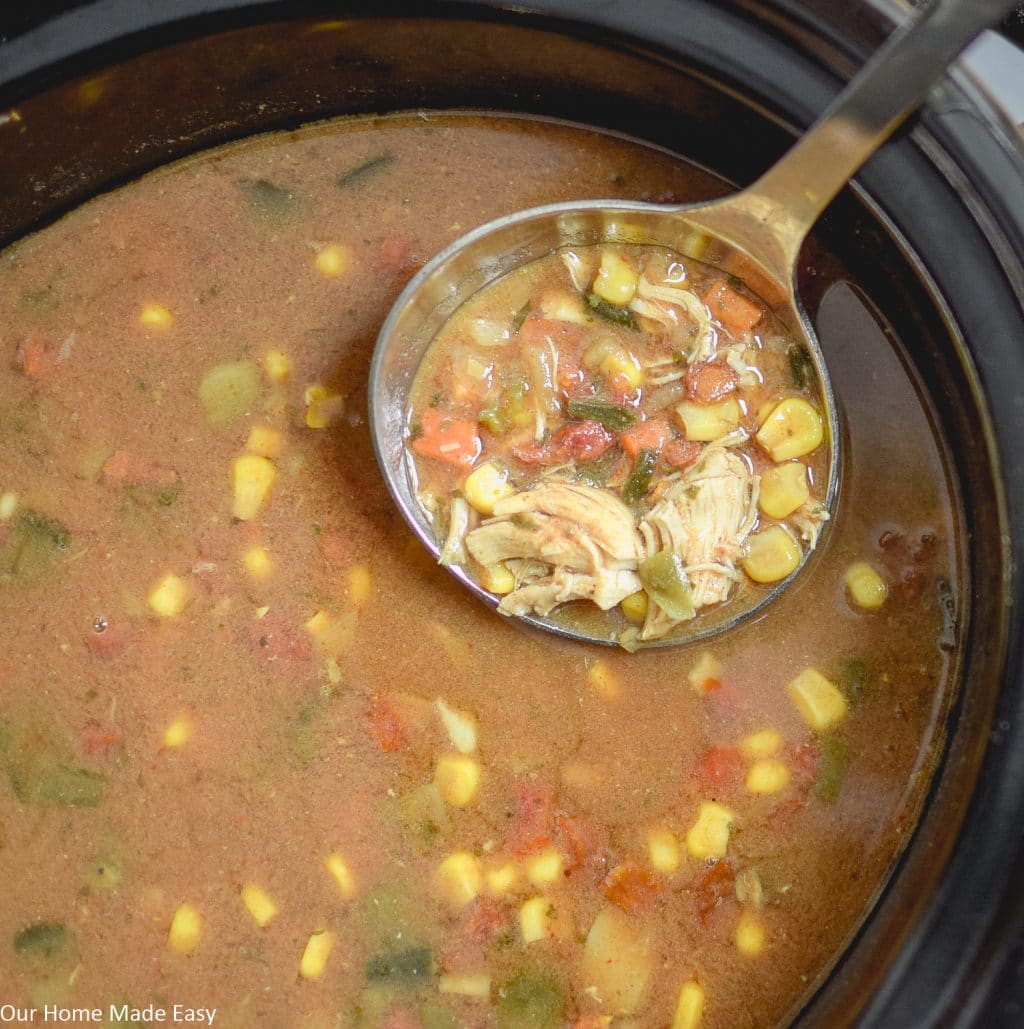 When it was dinner time, the only work I needed to do was ladle out the soup into our bowls. To serve with dinner, I set out some freshly grated cheddar cheese, avocado, sour cream, and crispy chips & salsa.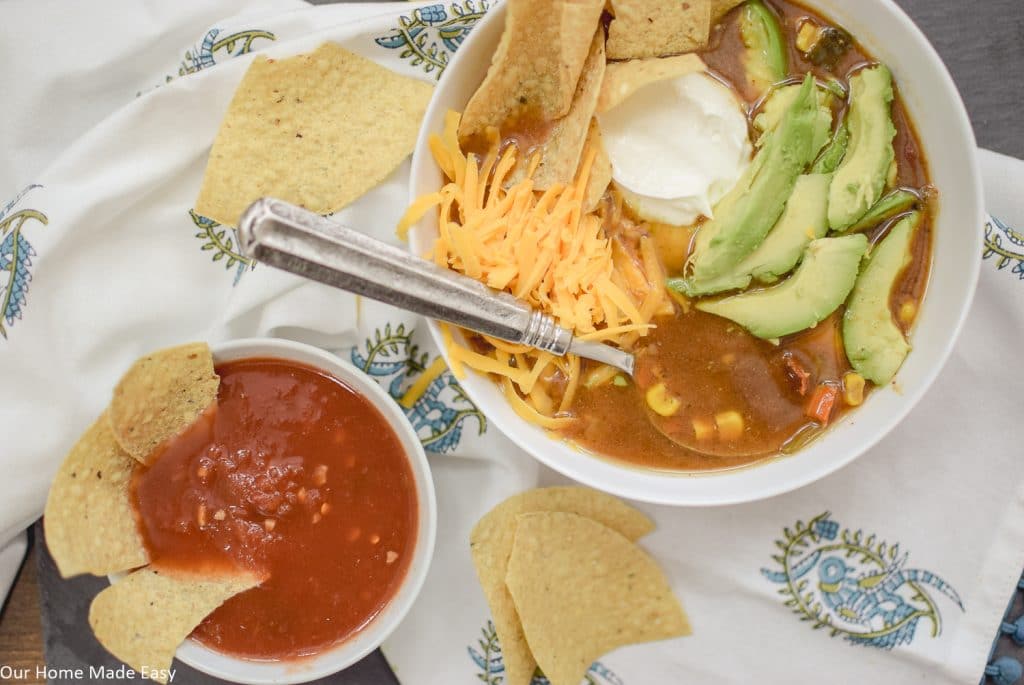 Don't you love these cute bowls and towels? I picked them up while shopping, too. White dinnerware is my favorite since it makes just about any dinner I make look good. And lord knows I need all the help I can get these days. 🙂
[show_shopthepost_widget id="2994900″]
The best part to this dinner? The kids asked for seconds! I am always thrilled when they are willing to try something new and love it.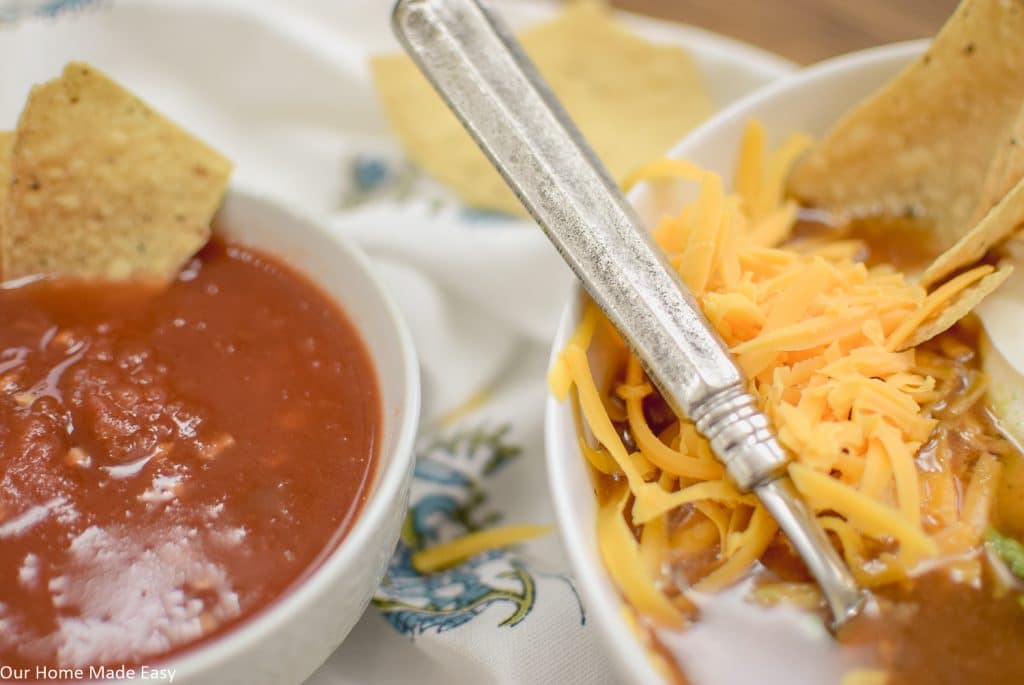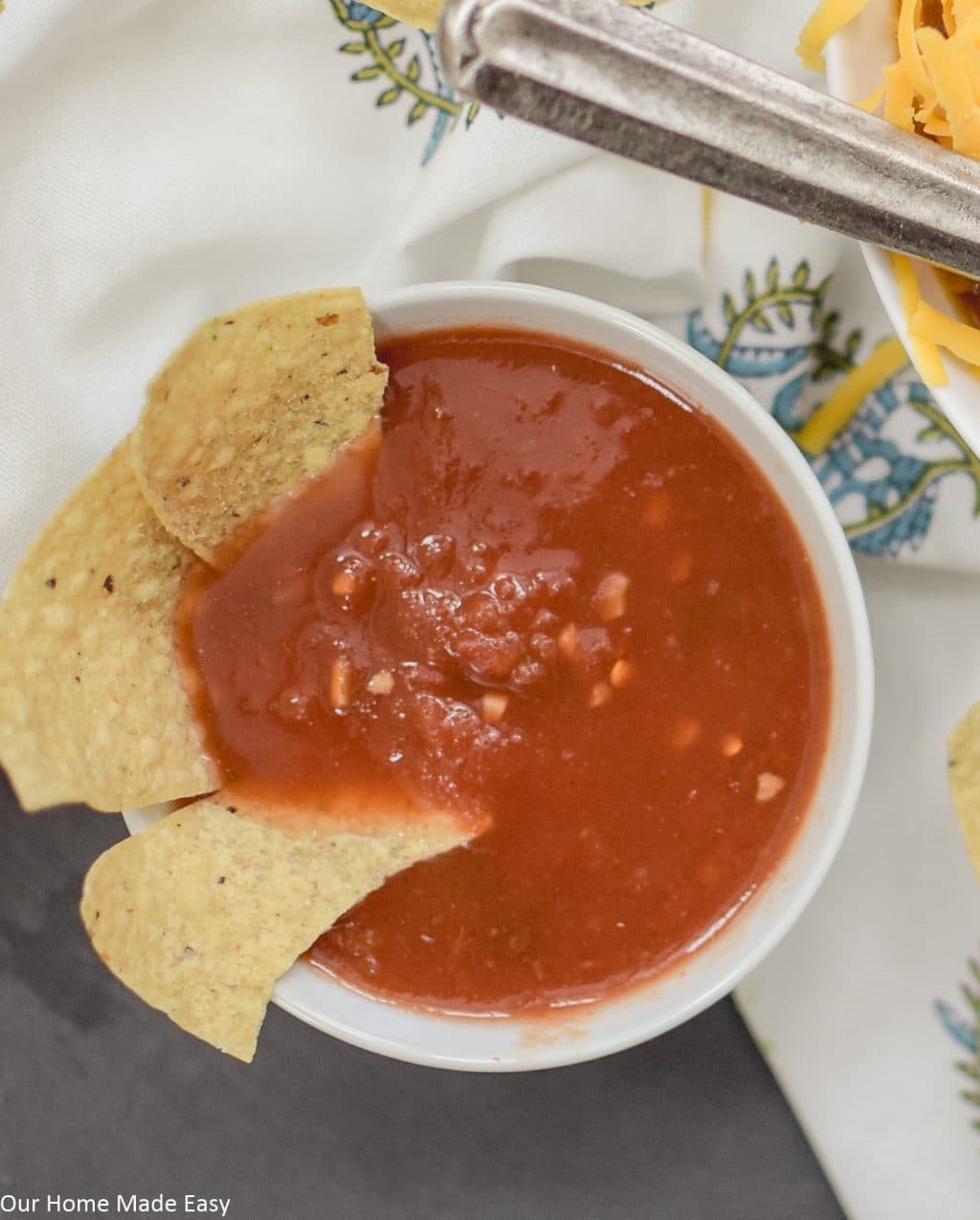 Don't forget to stop by your local Cost Plus World Market. While mine is right here in Ann Arbor, you can find your closest store here.
Shop The Post Here
[show_shopthepost_widget id="2994902″]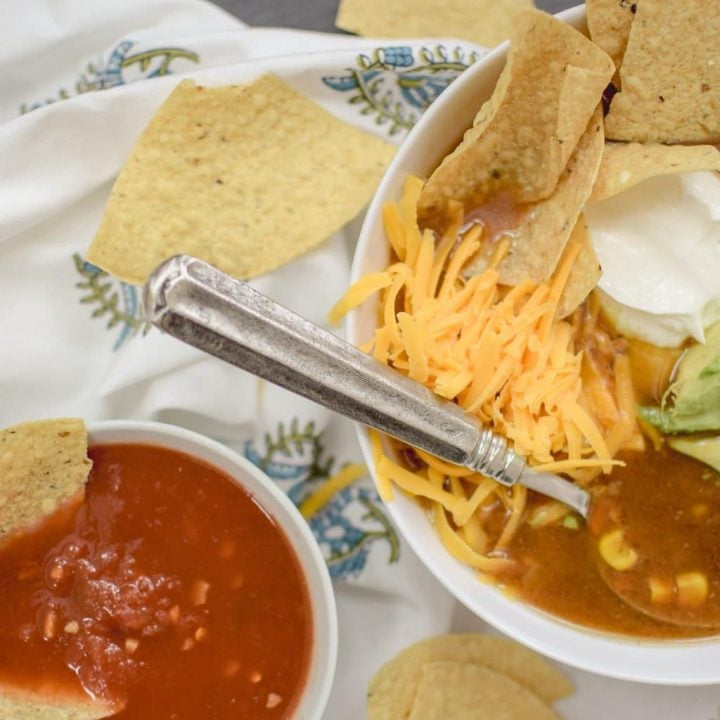 Easy 5 Ingredient Slow Cooker Tortilla Soup
Total Time:
8 hours
10 minutes
If you're looking for an easy weeknight dinner, this slow cooker tortilla soup is perfect! Easily prep in the morning, then set to cook and it's ready in time for dinner! Packed with flavor and spice, it's a satisfying, comforting winter dish.
Ingredients
1 Mix Cost Plus World Market Spicy Tortilla Soup
1 Pound Chicken Breasts
15 Ounces Canned Corn
15 Ounces Black Beans, drained & rinsed
7.5 Cups Chicken Broth
Instructions
Mix all ingredients together in slow cooker. Cook on High for 4-6 hours or Low for 8-10 hours.
Shred Chicken prior to serving.
Notes
Garnish soup with cheese, sour cream, avocado, cilantro, or chips & salsa!