When it comes to decluttering, don't let the fear of not knowing where to start to overwhelm you! After all, we all want to make our lives easier–not harder. But by breaking it down in small chunks, you can declutter in short bursts rather than spending an entire day cleaning out the garage. Because who has time for that?!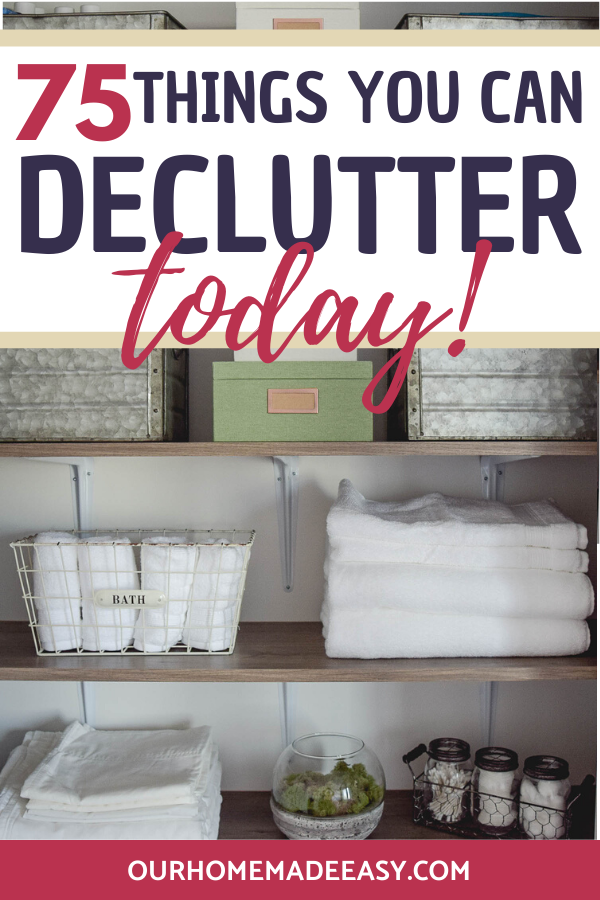 I feel like the organizing bug happens every time the season's change. In our home, it's often like a purge and then time to clean mode. If I don't start to clear out some extra items, I know that I will start to feel stressed. Arriving home to our normal household items, plus holiday decor on top, and then adding in general life busy-ness is simply too much.
Anyone else?
Let's make decluttering to make our lives easier right now!
Wait, Do I Need a Professional Organizer For This?
Absolutely not! Professional organizers are such a treat, but right now, I'd really like for to declutter. Once you have cleared out your home with the extra stuff, then you can move to the next stages of organizing and even hire a pro!
75 Things You Need to Declutter Right Now
I've brainstormed 75 items that you can quickly declutter– and each you can do in the evenings after bedtime or during a Sunday afternoon.
The best part for this project? It requires absolutely no money to declutter. Sure you can buy fun organizing totes, but don't spend your money until you've cleaned out the extra stuff! You might even earn a few extra dollars by reselling your items on local groups– your clutter could be someone else's treasure!

Declutter In The Kitchen
Pantry

Spices

Cookbooks

Refrigerator

Measuring Spoons

Dish Towels

Coffee Mugs

Mixing Bowls

Cake Decorating Supplies

Junk Drawer

Loose Pens, Pencils, & Sticky Notes

Expired Coupons

Community Newsletters

Old Receipts

Magazines

Loose Papers

Gift Cards With No Value

Unused Appliances

Kitchen Decorations
Related: My Favorite Free Trick for Decluttering Cabinets & Kitchen Organization
Related: 6 Reasons Why You Need Decluttering in Your Life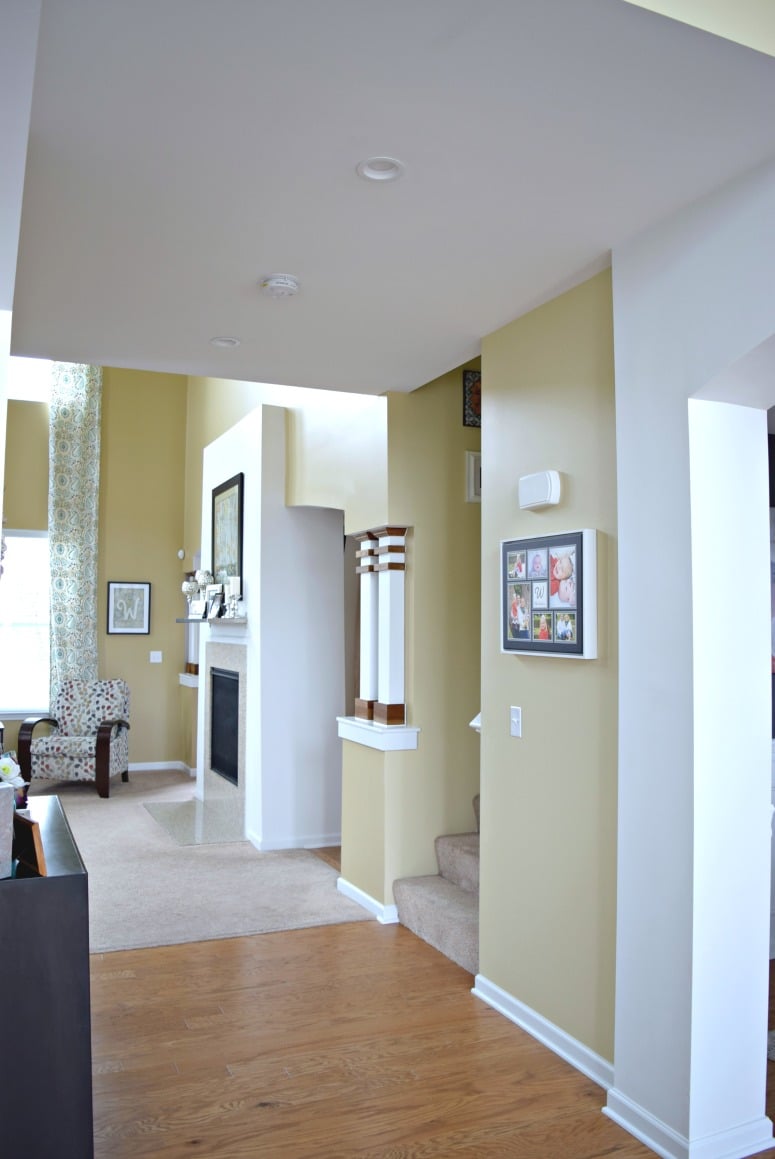 Living Room Items to Declutter
Living Room Knick Knacks

Vases

Candles

Holiday Decorations Still Out

Remotes

DVDs

Old Charging Cables

Candle Holders

Picture Frames

Decorations That You Don't Love

Throw Blankets That You Don't Love
Related: 3 Reasons Why You Are Failing At Having a Perfectly Cleaned House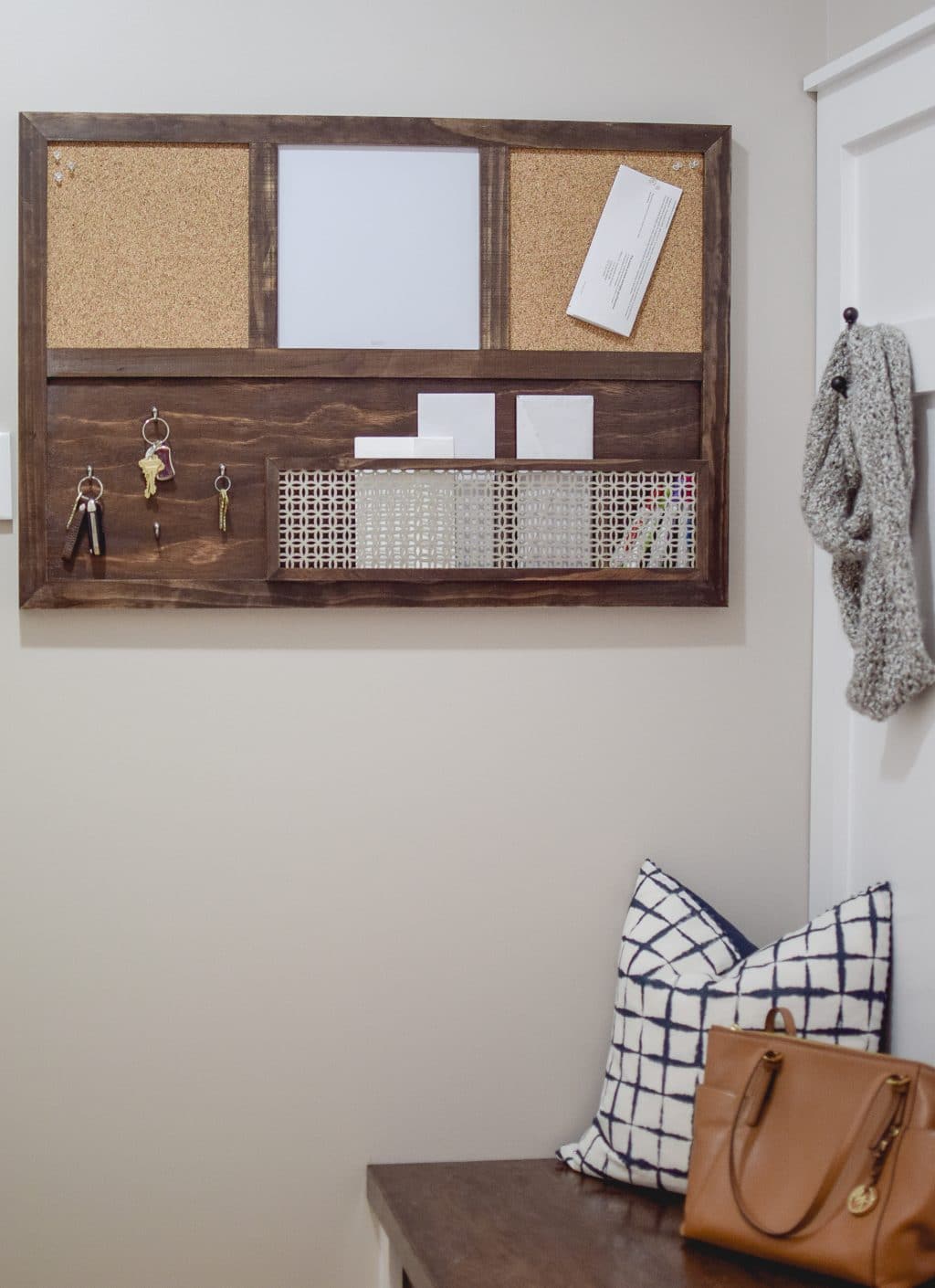 Mudroom Items to Declutter
Old Shoes

Coats That No Longer Fit

Mis-Matched Gloves
Related: DIY Mudroom Organization for Small Spaces & Storage Ideas

Hall Closet Items to Declutter
Old Purses

Board Games

Card Games

Unused Tote Bags

Craft Supplies

Scrap Paper

Leftover Fabric
Laundry Room Items to Declutter
Mismatched Socks

Empty Boxes / Containers of Detergent

Empty Bottles of Cleaning Supplies

Old Appliance Manuals

Leftover Lint

Clothing That Has Air Dried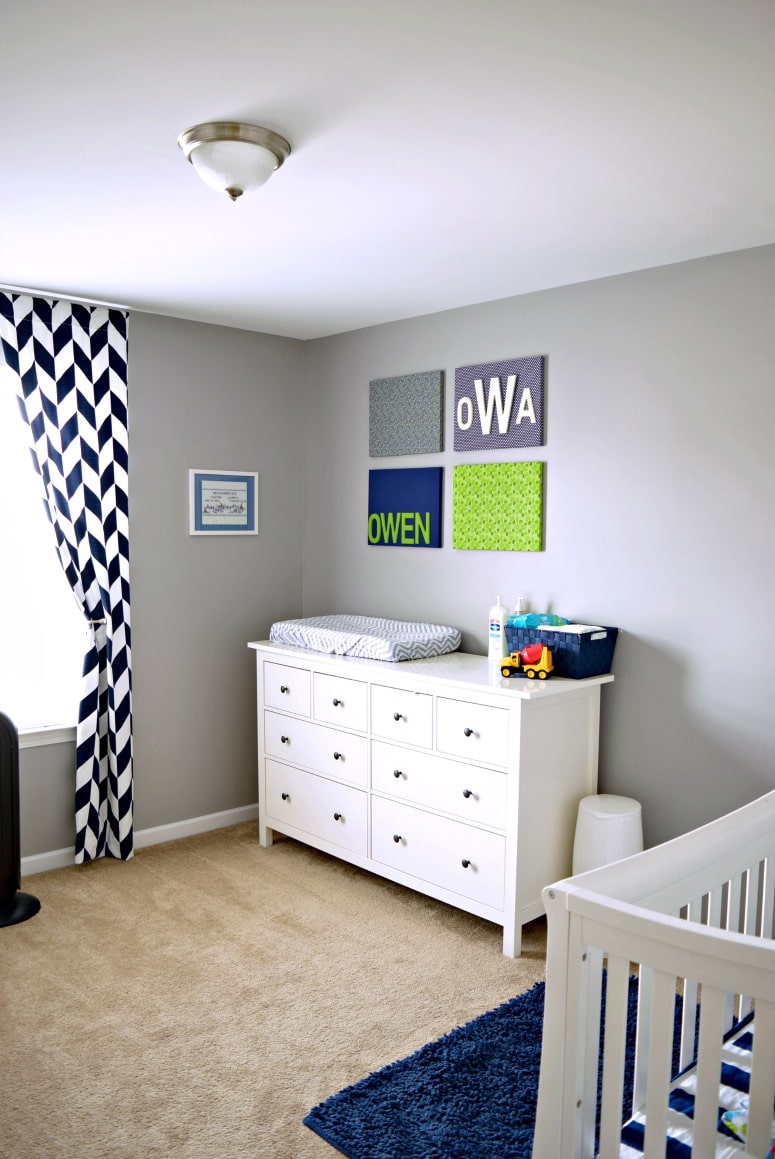 Kids' Rooms Items to Declutter
Kids' Bookshelves

Old Stuffed Animals

Kids' Artwork

Outgrown / Broken Toys

Outgrown Clothing

Kids' Shoes

Hairbows & Hair Accessories
Related: How to Make Organizing Kid's Clothing Simple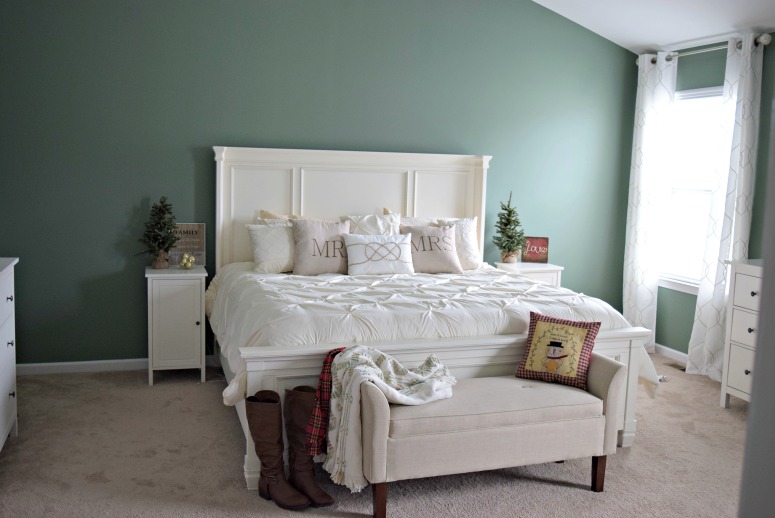 Master Bedroom Items to Declutter
Master Bedroom Dresser

Master Closet

Costume Jewelry

Expired Makeup

Bathroom Closet

Lotions

Loose Sponges

Eye Pencil Shavings

Stained Towels

Expired Medicines
Related: DIY Ideas on How to Organize Your Jewelry
Related: Bathroom Linen Closet Reveal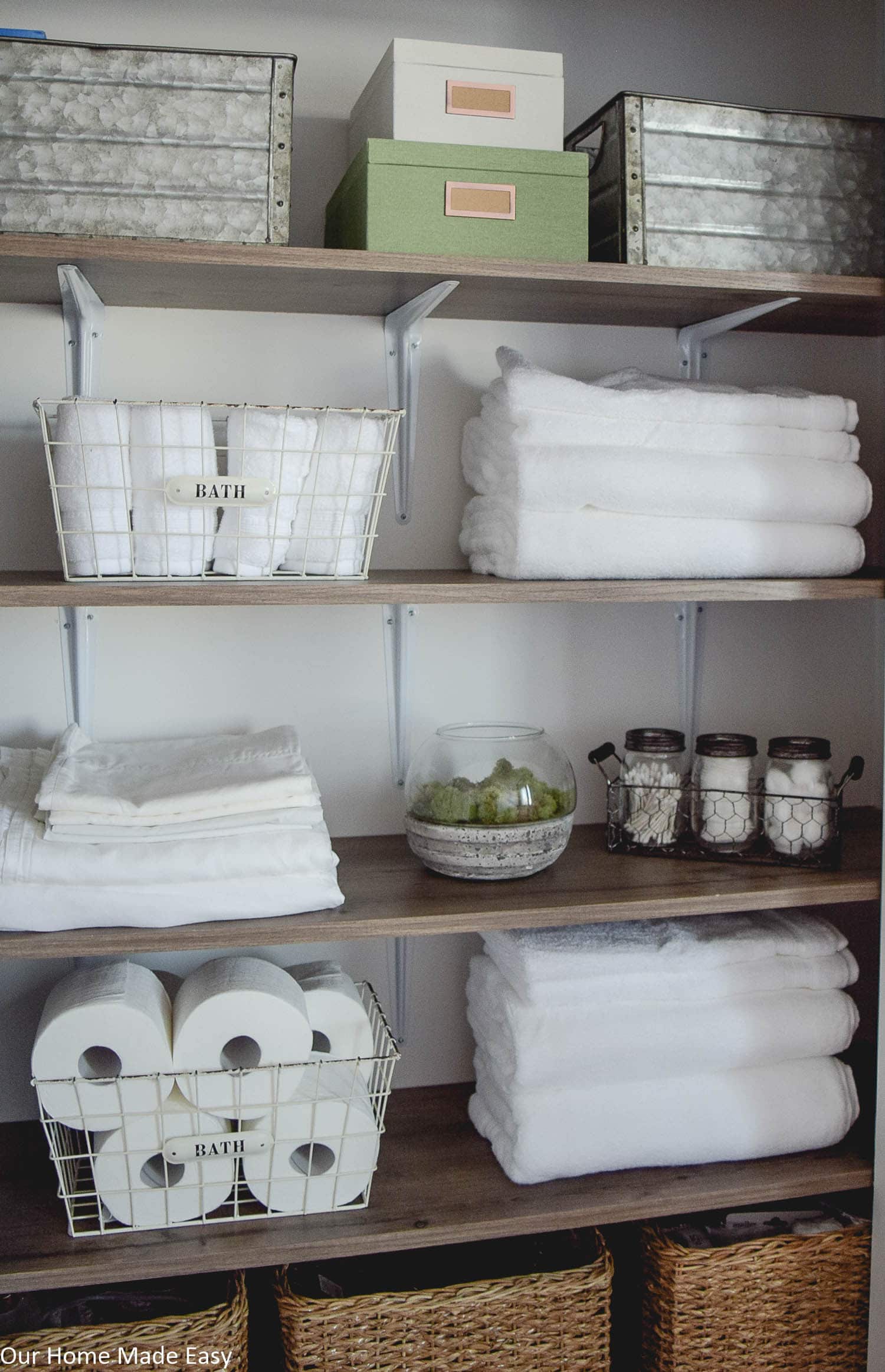 Linen Closet Items to Declutter
Hall Linen Closet Towels

Old Sheets & Pillow Cases

Medicine Packs Without Boxes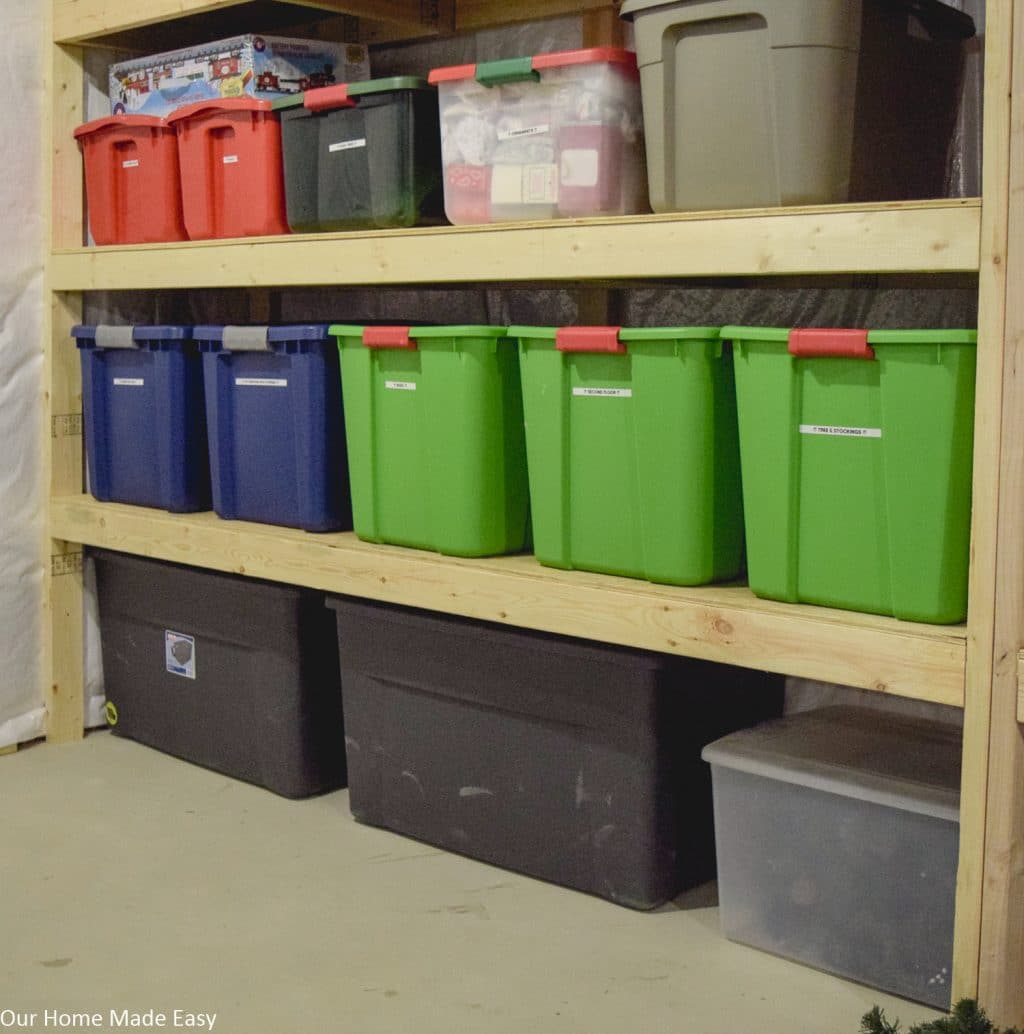 Related: My 3 Favorite Easy Basement Storage Organizing Ideas
Related: Easy DIY Storage Shelving for Less Than $70!
Related: 5 Easy to Do Holiday Storage Organization Tips
Garage Items to Declutter
Broken Toys in the Garage

Broken Tools

Damaged Outdoor Holiday Decorations

Old Cans of Paint
Gift Wrap & Holiday Items to Declutter
Almost Empty Wrapping Paper Rolls

Damaged Gift Bags

Crushed Bows and Ribbon

Holiday Decorations That You Don't Use

Holiday Decorations That Are Worn Out
Whew! Where are you going to start? If you want a challenge each day (but in totally bite sized pieces), don't forget to join us in the 6 Week Declutter Challenge! We'd love to have you and see your progress!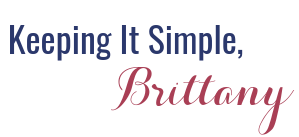 Want to remember this post? Pin for later!