When it comes to organizing, I love storing everything in plastic totes. While they aren't all the same color or size, I love the feeling of packing away we don't need right now in exchange for freeing up some space around the house. However, the totes need some organization themselves! And that led us to this super easy DIY storage shelving that Jordan built for less than $70!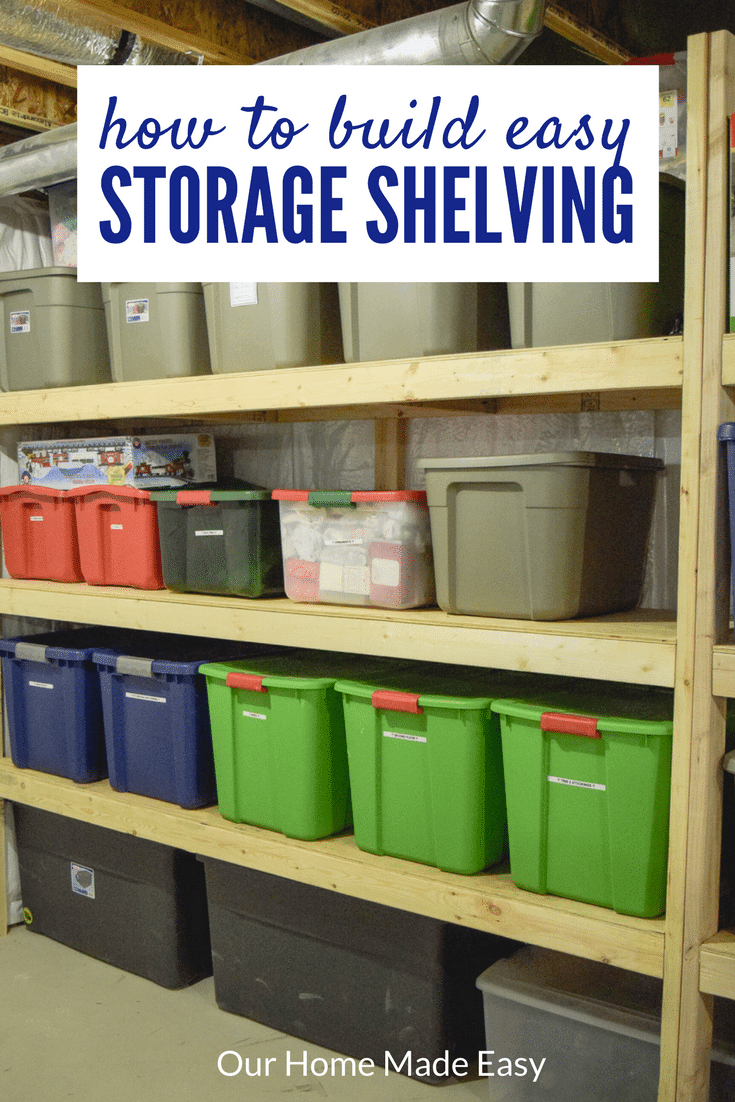 (This post contains affiliate links. Please see my Disclaimer for more information)
You might remember how we organized our kid's clothing, I use totes to keep them sorted by size and season. But clothes aren't the only things we keep in our totes.
All our seasonal decor are in totes and older toys. Shhh– don't tell the kids, but we even have an empty tote that stores presents that we pick up throughout the year. Now we don't forget where we "hid" gifts we buy throughout the summer. 🙂
I'm going to turn this DIY over to Jordan…. he built these and I asked him to describe the build! He said it was super easy, and they can handle so many totes. 🙂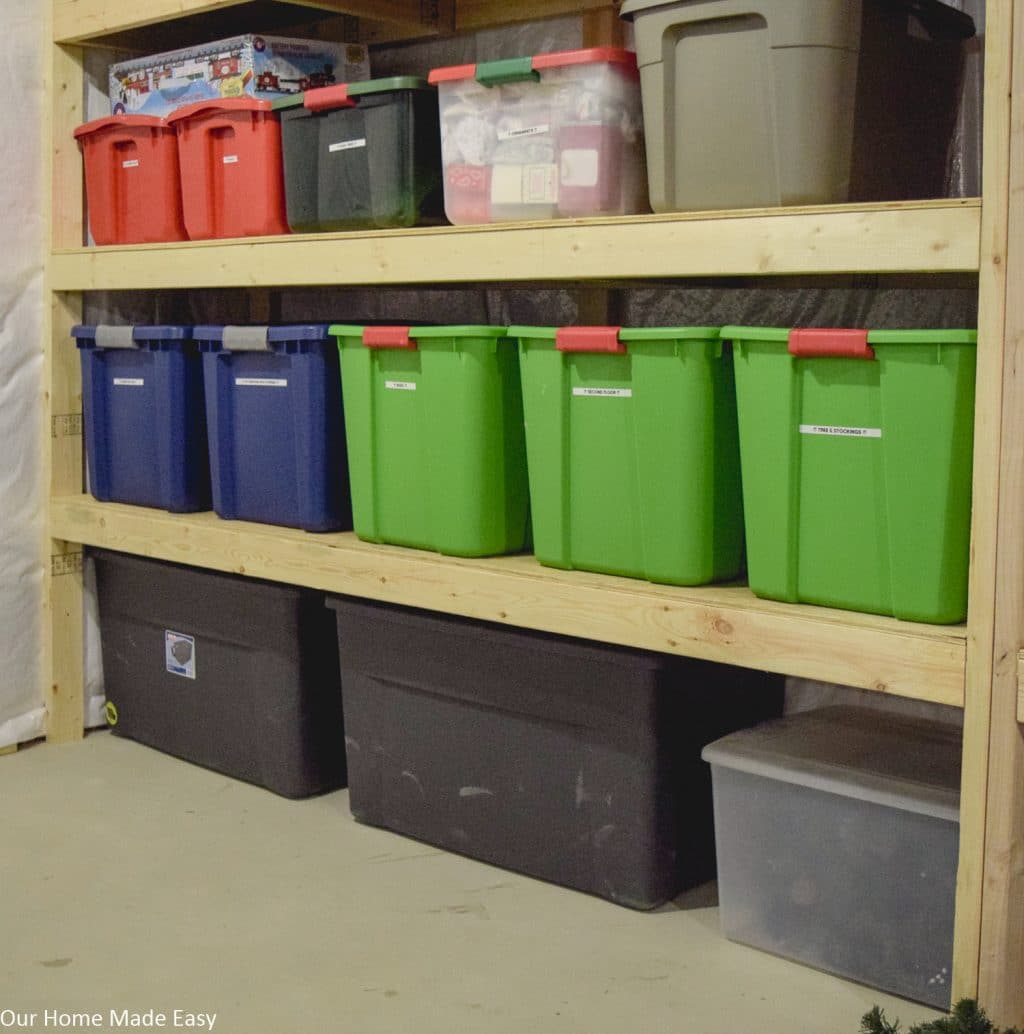 …and here is Jordan to share this project…
How to Build Easy DIY Storage Shelving for Less Than $70
These storage shelving units are easy to build and setup next to one another to hold all of your totes!
Supplies Used for DIY Storage Shelving
Legs & Shelves Supports: 15 ea 8 ft 2" x 4"

Shelf Tops: 2 ea ½" 96" x 48" plywood

Nails/Hammer or Pneumatic Nailer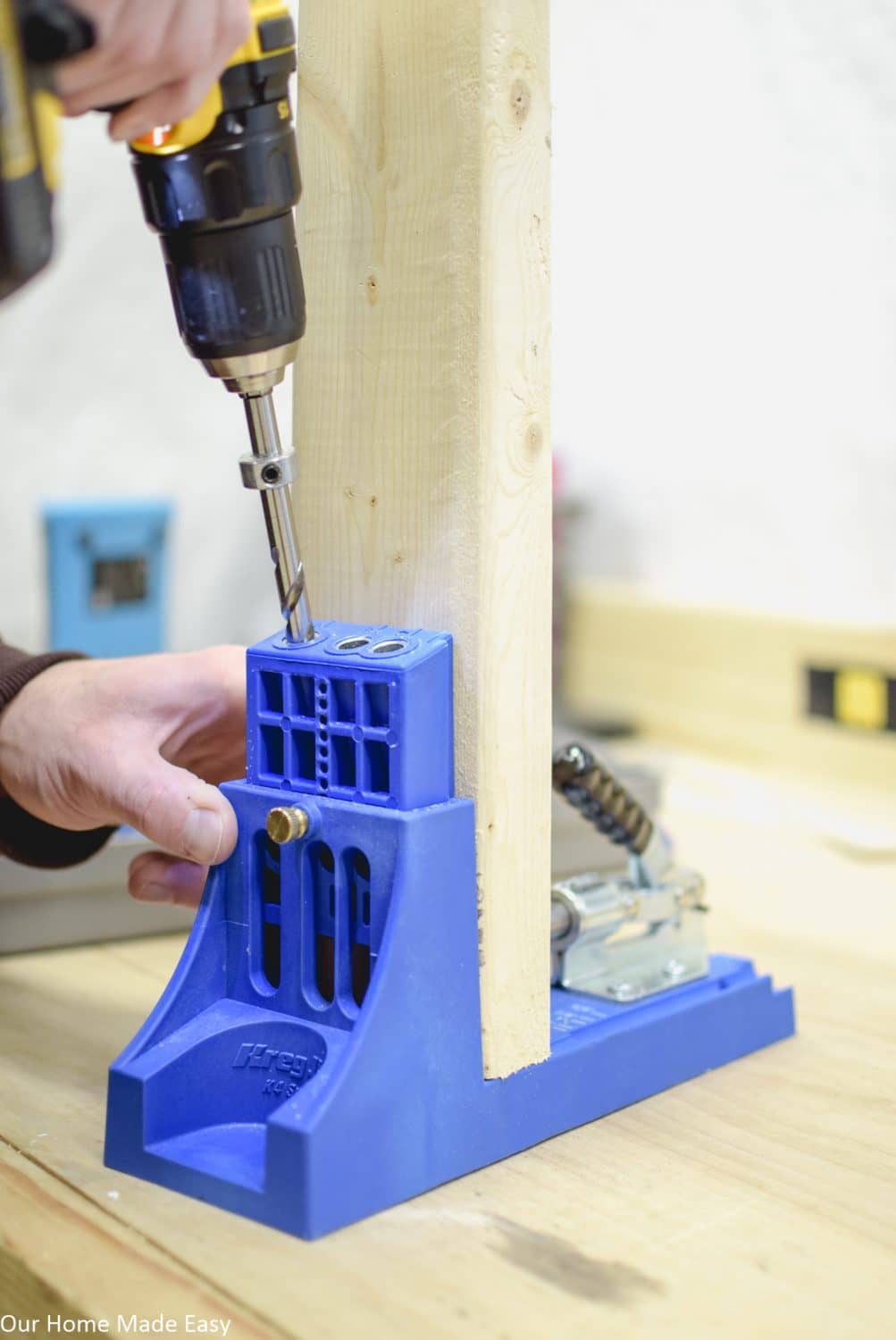 Cut The Wood Pieces
While picking up your lumber at Home Depot, have a team member cut your plywood in half long ways, so you have 4 ea 96" x 24". Get your supplies home and get ready to organize.
Take 4 of your 2"x4" and cut them on your miter saw to end up with 12 ea 21" pieces. After this, put two kreg pocket holes in each end of the 12 21" pieces.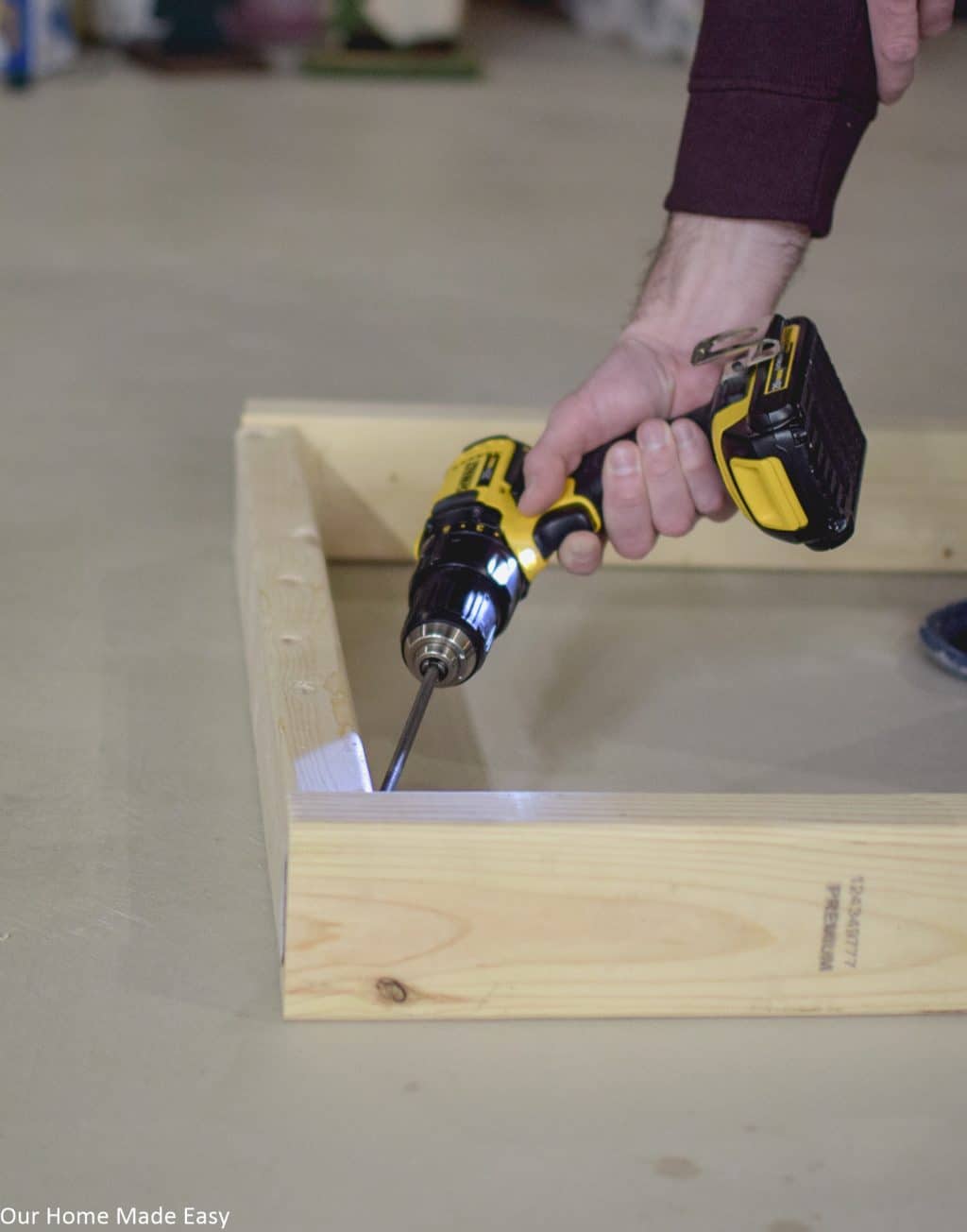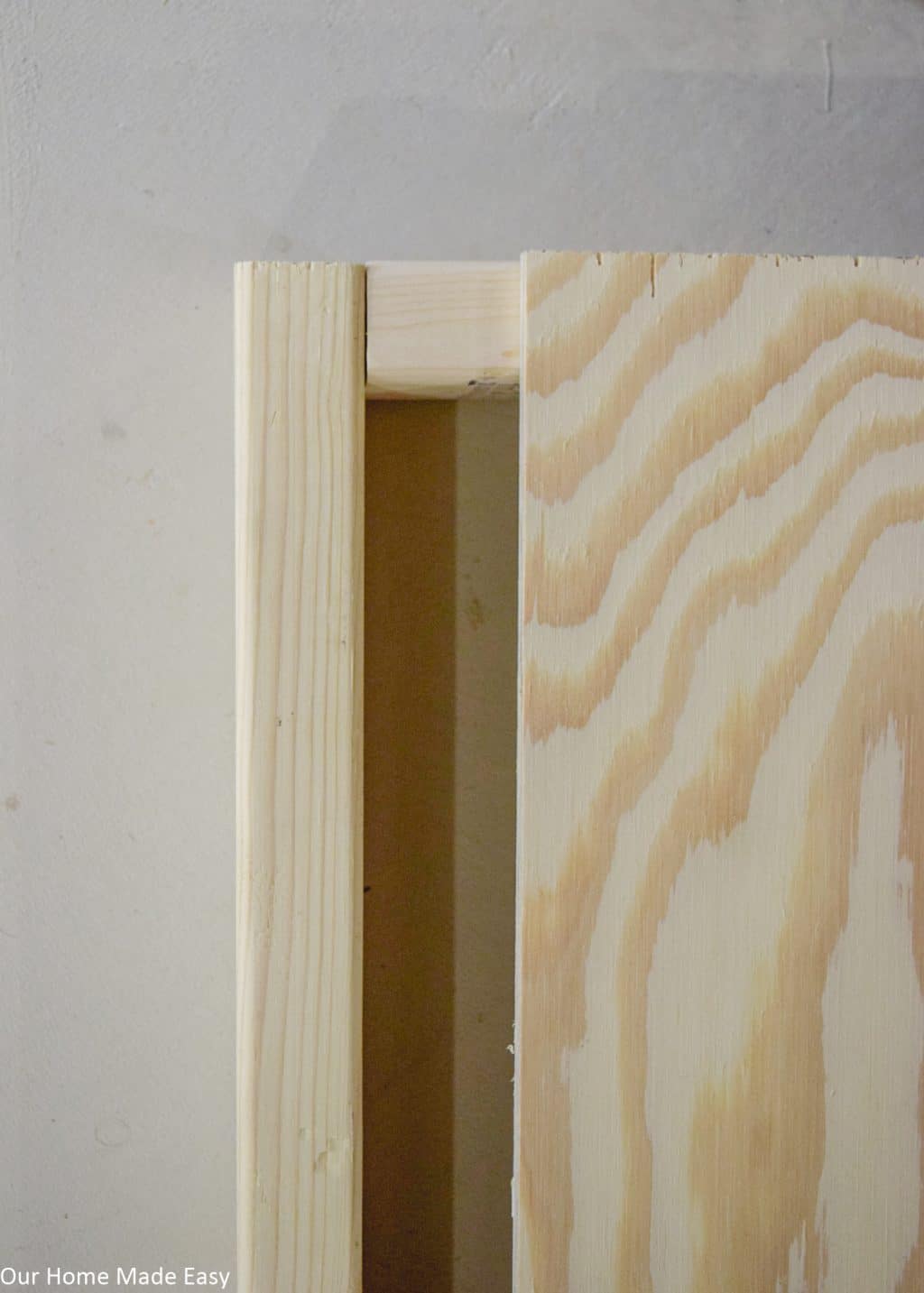 Build Your Shelves
To build your three shelves, stand two of your 8' long 2"x4" and four of your 21" pieces on their side. Place two 21" pieces on both ends and two more 32" from each end. Attach the 21" pieces to the 8' boards with 2.5" kreg screws.
Mark the front of your 8' boards with a pencil where the supports are. This will help you when nailing the plywood to the top.
Apply some wood glue to all of the tops of the 2"x4" pieces. Place the plywood on top of the shelf supports. For the next part, I used my air nailer, but if you don't have one, you can use a few general purpose nails to attach the plywood to the supports. Repeat 2 more times.
Get Your Guide for 5 Tools That Make DIY Projects Easier!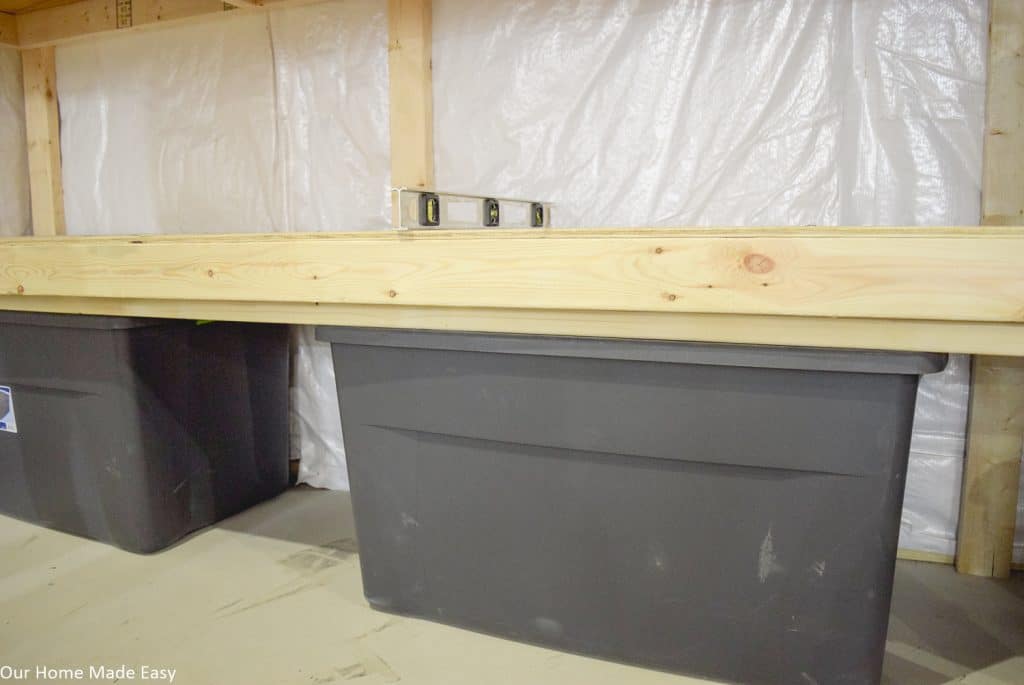 Related Posts You Might Like: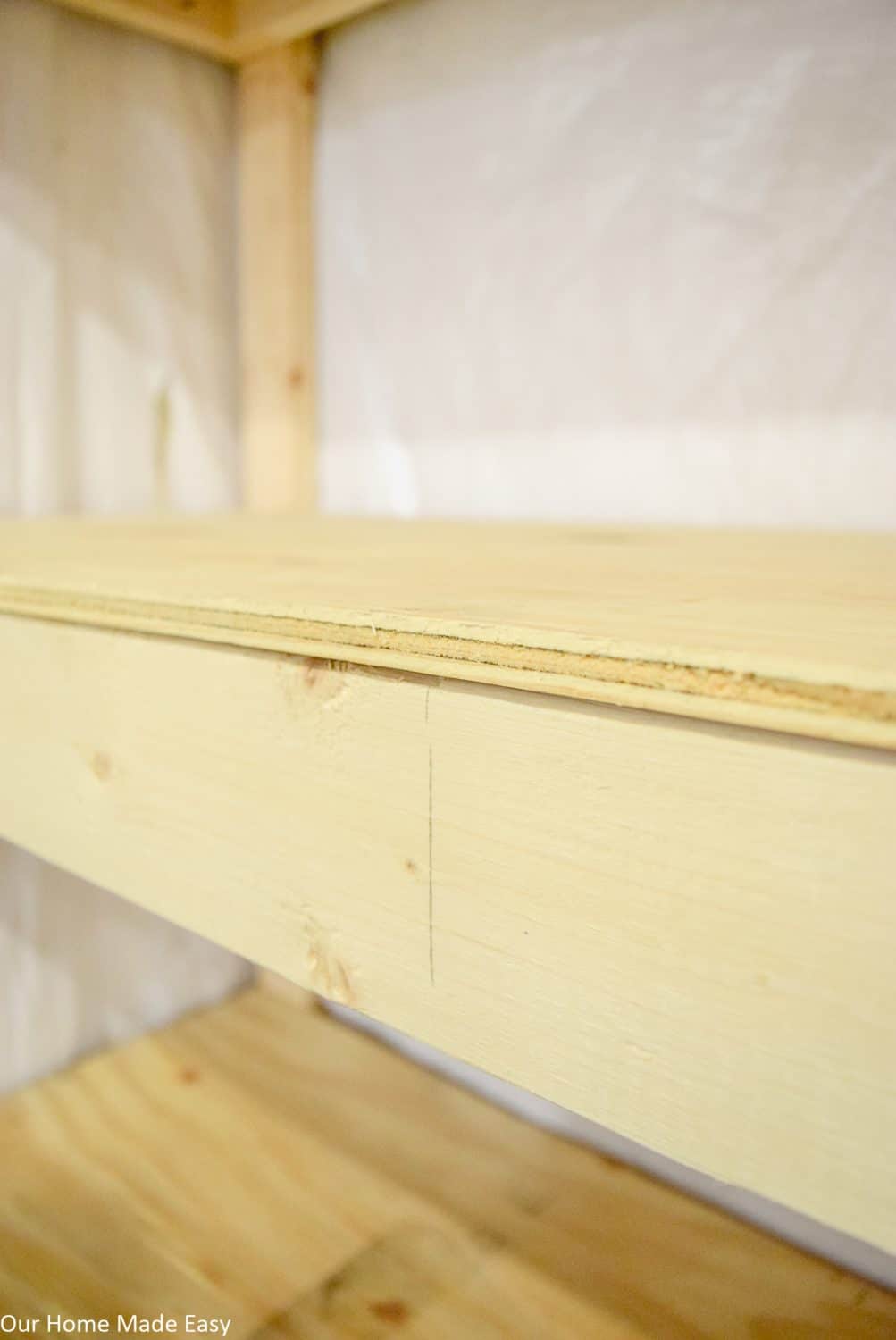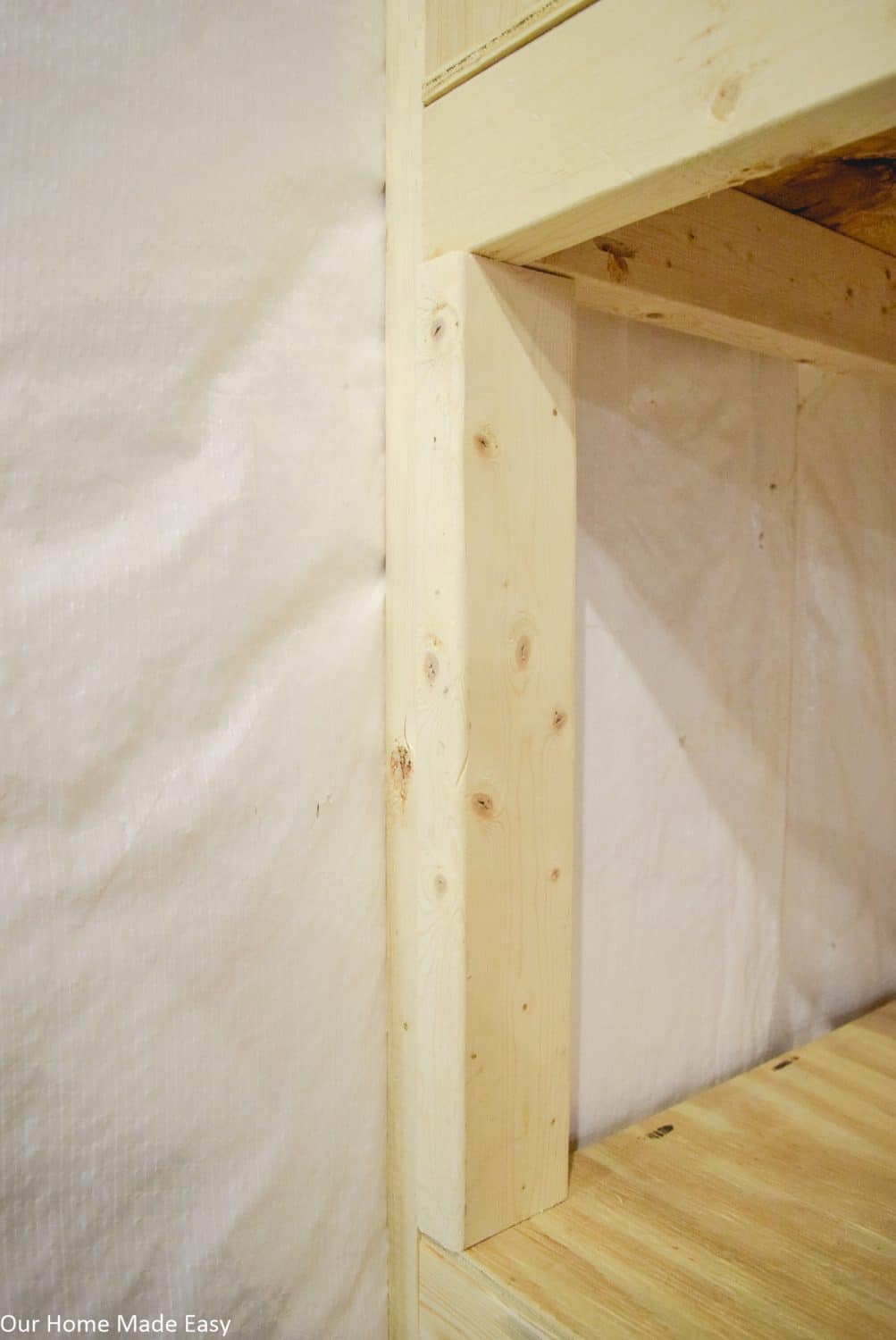 Attach The Legs
After your shelves are made, its time to add your legs. We determined which totes/items we wanted on the floor. Then I placed a few 2"x4"s on their side on top of the totes.
This was to allow for spacing to pull the totes in and out. Place your first shelf on top of the 2"x4"s. Then, take your legs and clamp them in place; this will allow you to ensure that the legs are all touching the floor, plumb, and flush with the shelves and the shelves are level.
Once the fit is correct, attach the legs with 4-5 wood screws like these.
For the last 2 shelves, ensure your tallest totes would clear the next shelf. Once I determined the proper height, I made some jigs to hold up the shelf while I ensured the shelf and legs remained plumb and level during fastening.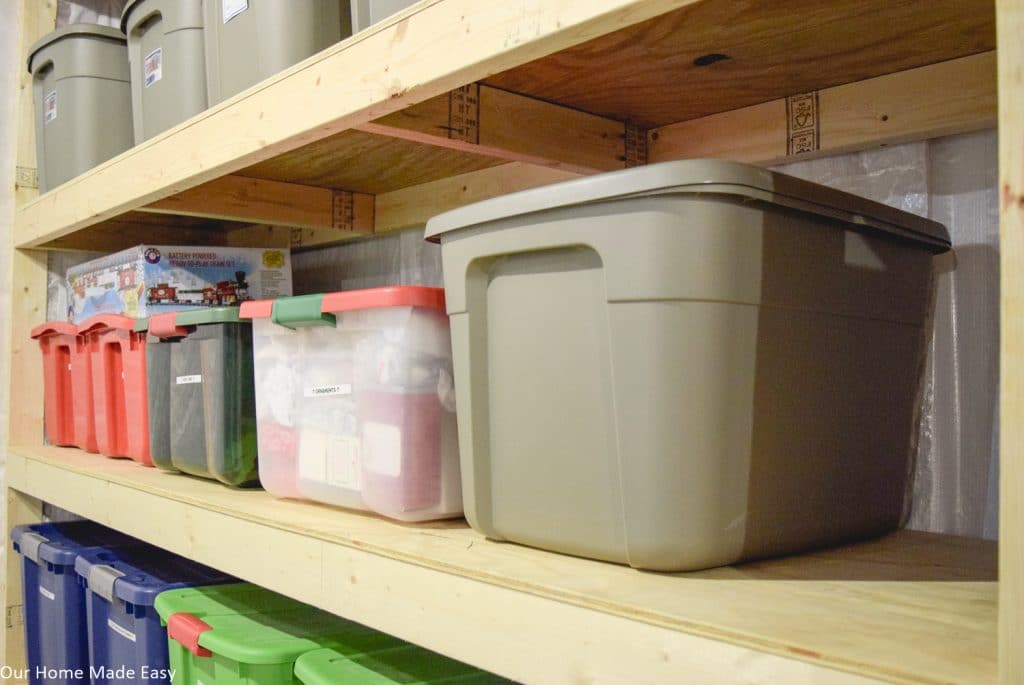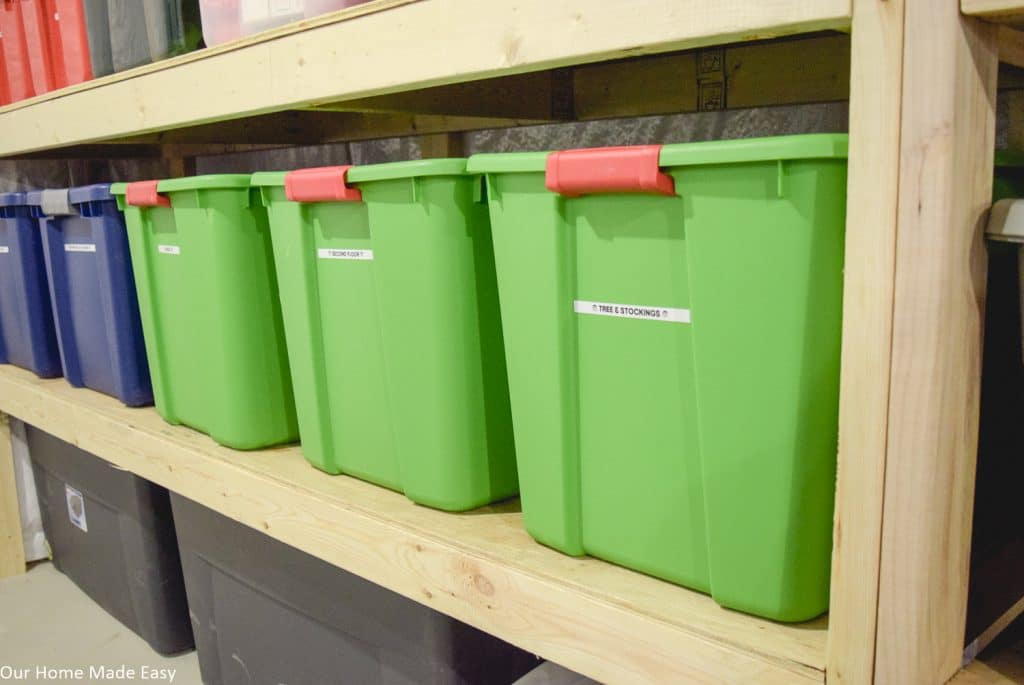 While we started off with just one shelving unit, Jordan quickly needed to make another!
Storage shelving doesn't need to be too complicated! You can make one with just a few pieces of lumber and the Kreg Jig. Happy Organizing!
Love a great DIY project? Be sure to grab your list of my favorite weekend warrior projects below!
Pin For Later!