The Simplest Way to Clean Kitchen Cabinets
Wondering how to clean your kitchen cabinets easily? Keep it simple and with this favorite cleaner and you'll have sparkling clean kitchen cabinets!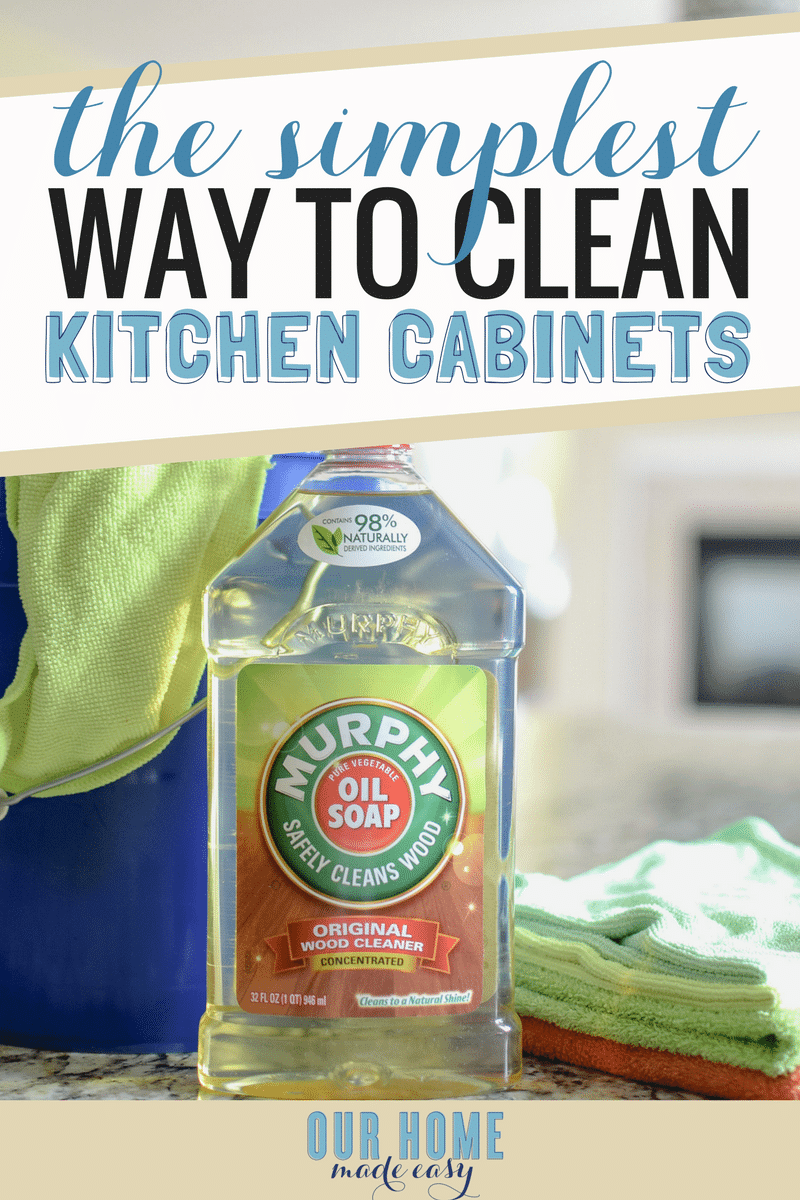 (This post contains affiliate links. Please see my Disclaimer for more information)
This week I've been on a spring cleaning binge. I've decluttered 2 garbage bags full of my own clothes, finally opened our blinds, and then something awful happened (cue the overly dramatic)… all that sunshine streaming into the kitchen revealed how many fingerprints were covering our kitchen cabinets.
It's not a good look.
Our cabinets are a super dark brown color that shows every single fingerprint, drink splash, and dust speck. To make things even messier, Jordan & I have always discussed installing cabinet handles, but haven't agreed on a style that we love yet.
In the meantime, the sun shines, I cringe, run out the door, and then mentally remember to clean our cabinets sometime later. 🙂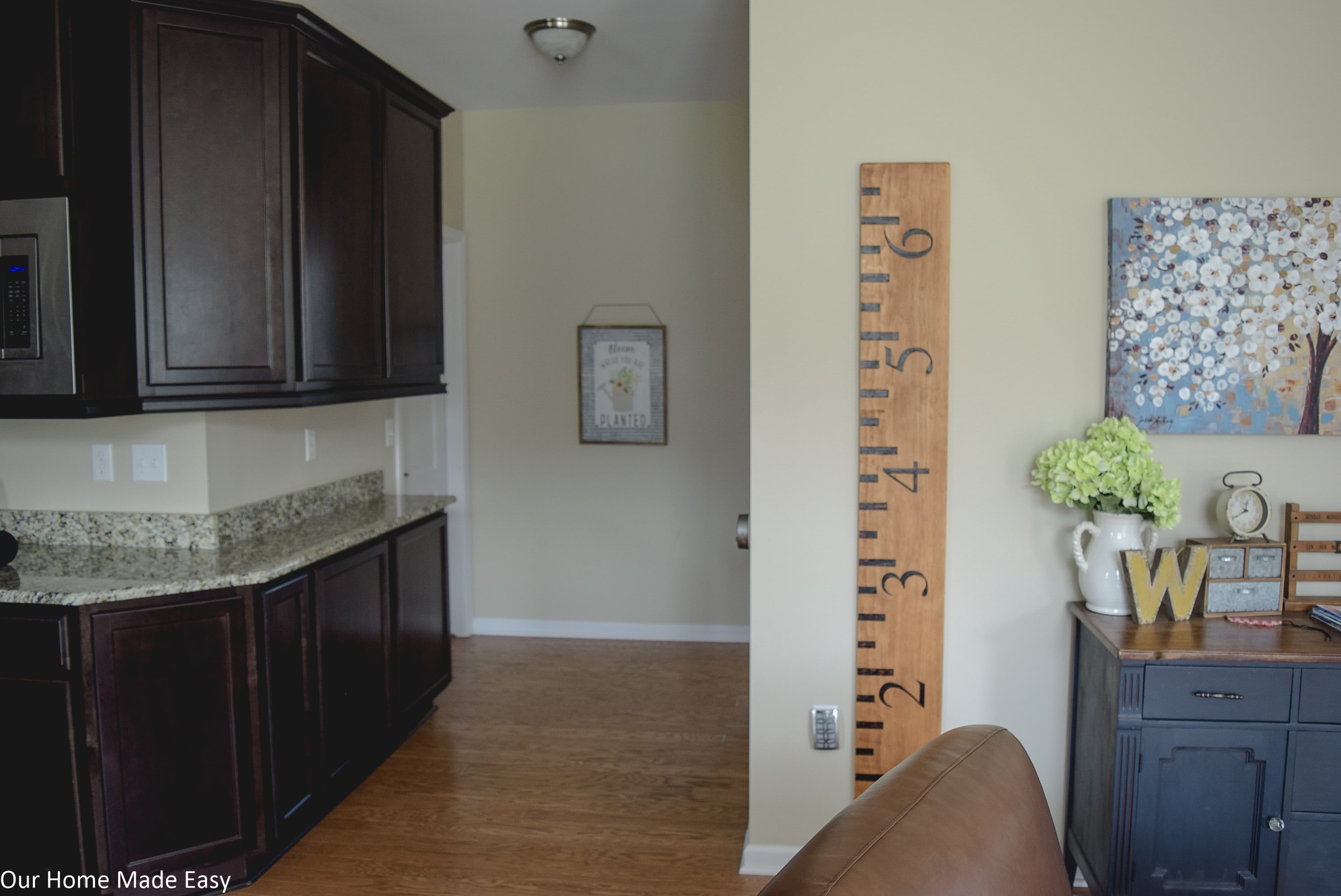 The Simplest Way to Clean Kitchen Cabinets
When it comes to cleaning our cabinets, I really like to go old school and use a cleaner that works well.
And not only does it work well– it makes the house smell like the essence of spring cleaning — pine!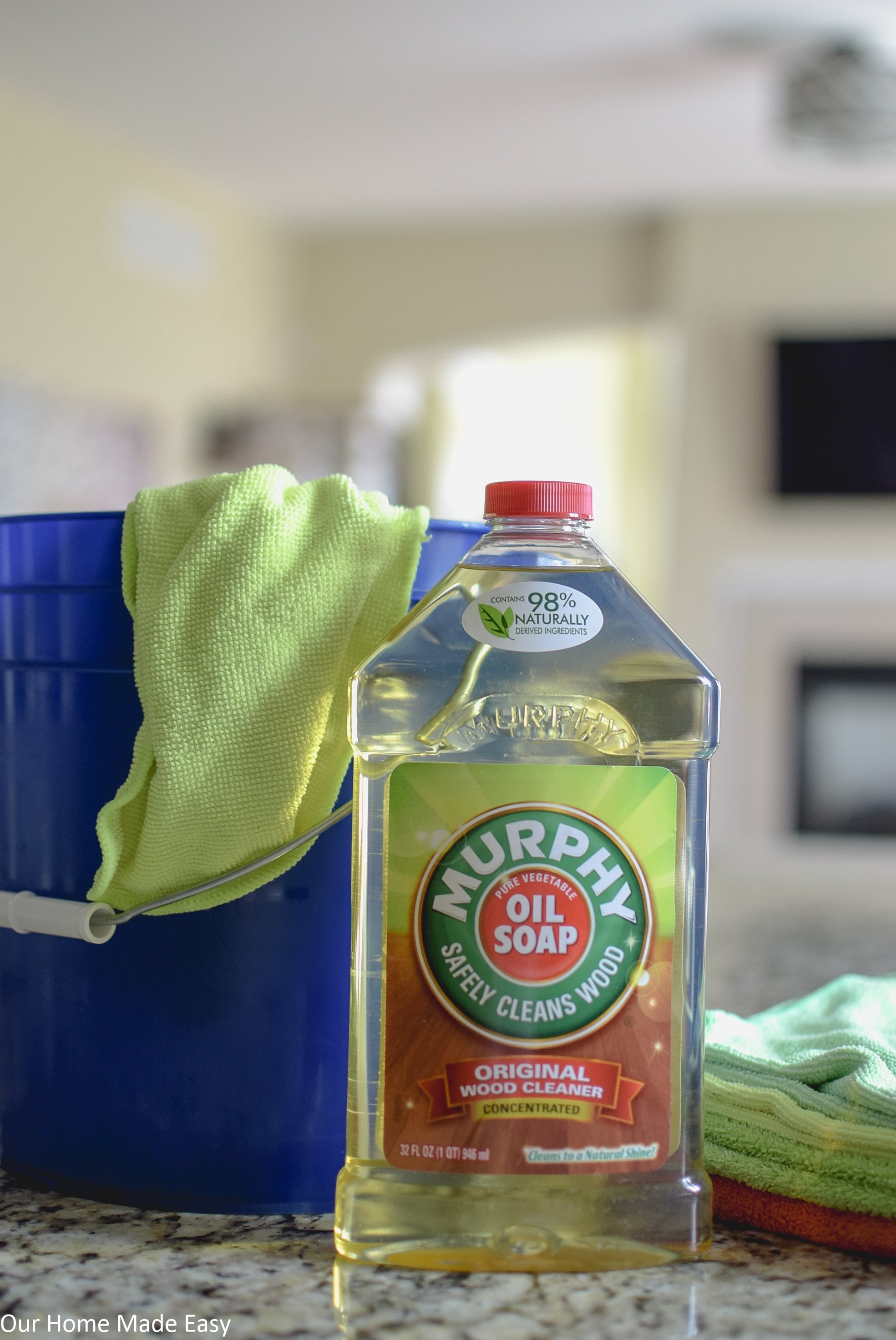 I've been using Murphy Oil Soap for years. Even after trying multiple different types of wood cleaning sprays and aerosols, and I still haven't found one that works better than Murphy Oil cleaner.
I've found some sprays go on a little oily and leave behind a residue sheen that shows exactly where I cleaned and where I didn't.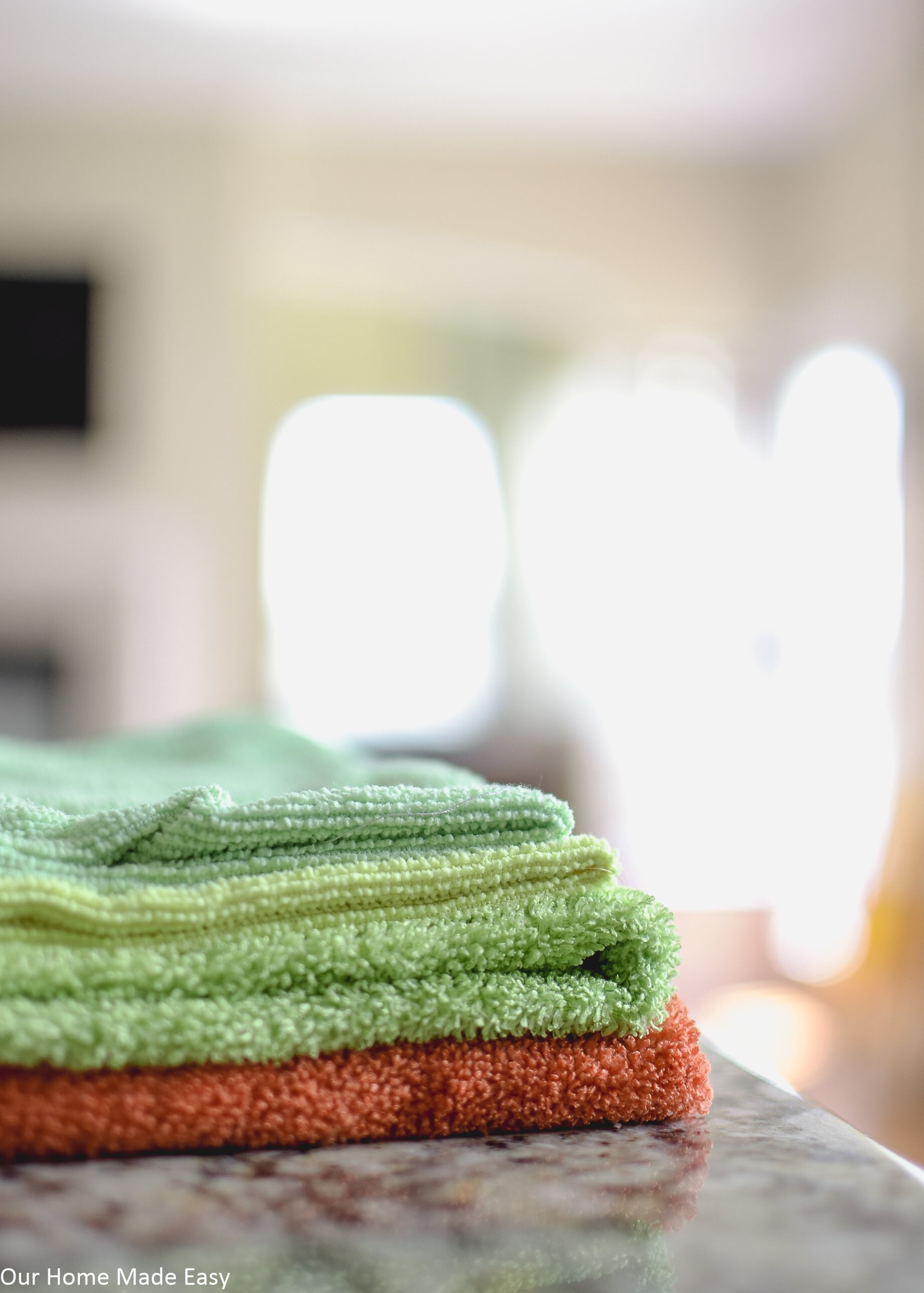 How to Make Cleaning Kitchen Cabinets Easier
Find a Product that Works Whether you have a favorite brand or scent, make sure that it works well for your cabinets! While I love the Murphy Oil Soap for our wood cabinets, you may have to use a glass cleaner if you have an acrylic / recycled wood / glass surface.
Use Micro Fiber Towels Microfiber cleaning towels are perfect for saving you swipes around the cabinets! They are different than paper towels since they don't leave any lint residue behind. You can wring them out, wipe, and move on to the next cabinet.
Jam to Some Music Download the Pandora app or Spotify (both have free options) and turn on some lively music! My personal favorite? Probably not the kind that I listen to with the kids around. I like to pop in my earphones and get to cleaning!
Break Your Cleaning Session into 20 Minute Increments I don't know about you, but mentally I can agree on cleaning for 20 minutes. Don't exhaust yourself about how you NEED to clean all afternoon. Break it out over 2 afternoons or weekends. For our kitchen, I didn't do it all at once.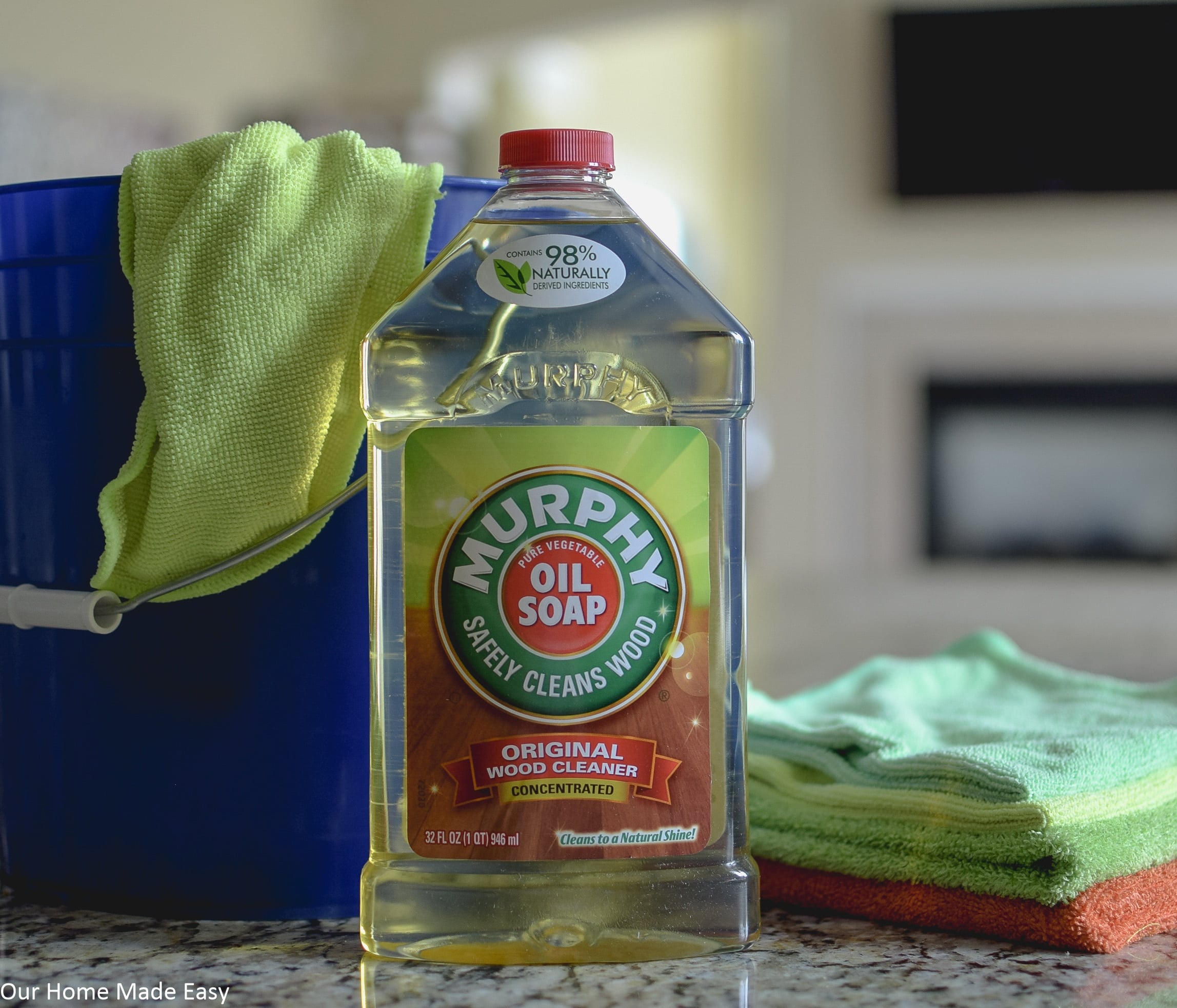 How to Use Murphy Oil Soap
(As a precaution, test diluted Murphy Oil on a small spot on a cabinet and wait for it to dry to avoid any issues.)
Pour about a quarter cup to a half cup of the Murphy Oil Soap into a small bucket. Mix it with hot water. I like to keep it as hot as I can stand it. Fill the bucket up about halfway with the water & soap. It should be bubbly and fragrant.
Then you will want to use a microfiber towel and wring it until it's damp.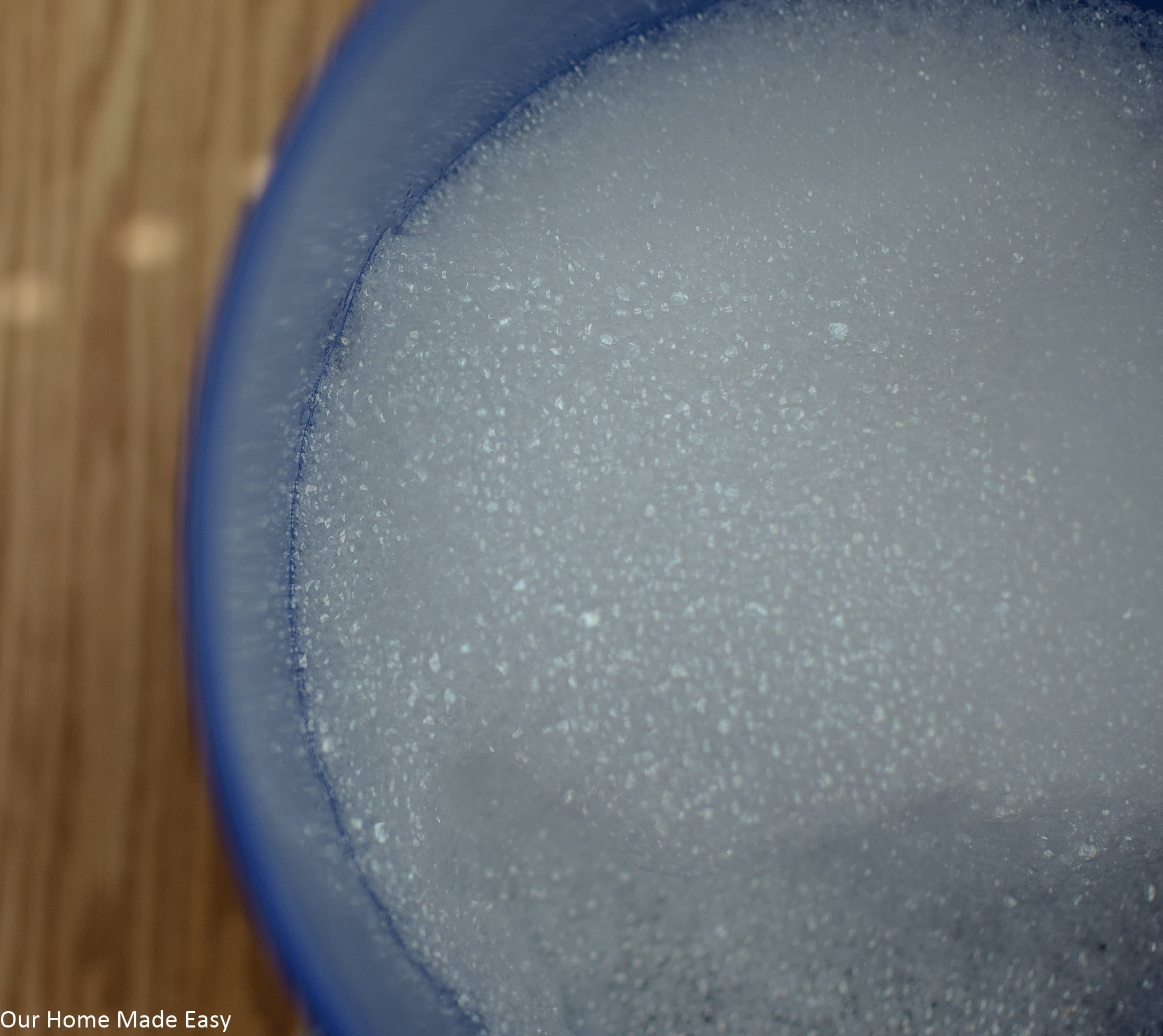 Other Posts I Think You'll Enjoy:
Starting with the top cabinets, wipe down each cabinet face, paying attention to the edges. Open each cabinet door to quickly wipe down the cabinet frame.
Then, wipe down all of your lower cabinets. To avoid using dirty water, you will want to change out your towels once or twice mid-clean. If you have an especially large kitchen, swap out the water & soap mixture, too.
Once you have your cabinets clean, wipe down the bottom kickboards and quarter round. I like to do the baseboards last because they are usually the dirtiest and the water gets cloudy & gray quickly.
After a few cabinets, you'll start to enjoy that pine scent and appreciate your hard work.
The best part? The oil soap leaves behind zero shiny residue, so if you miss a spot, it's not obvious. Busy Momma win!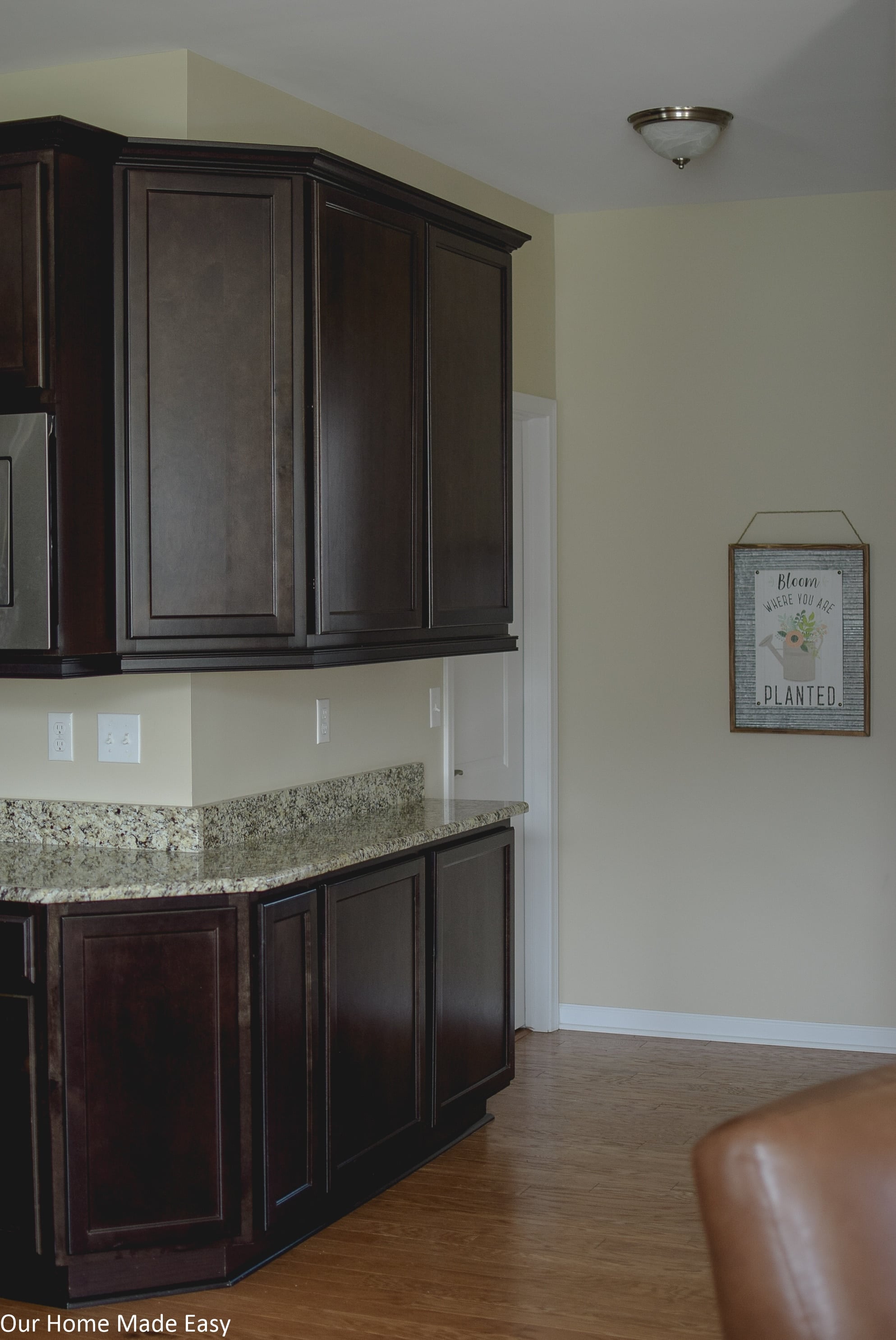 I took this photo as soon as I finished wiping down the cabinets– they don't stay looking this good for long!
When it's time to clean kitchen cabinets, take it simple and wipe it all down with some the good stuff and hot water ( & to loud music of course!)….
Happy Spring Cleaning my friends!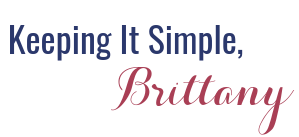 Get Your Free Cleaning Worksheet!
Snag your free cleaning checklist by clicking the image below! [Or click right here!]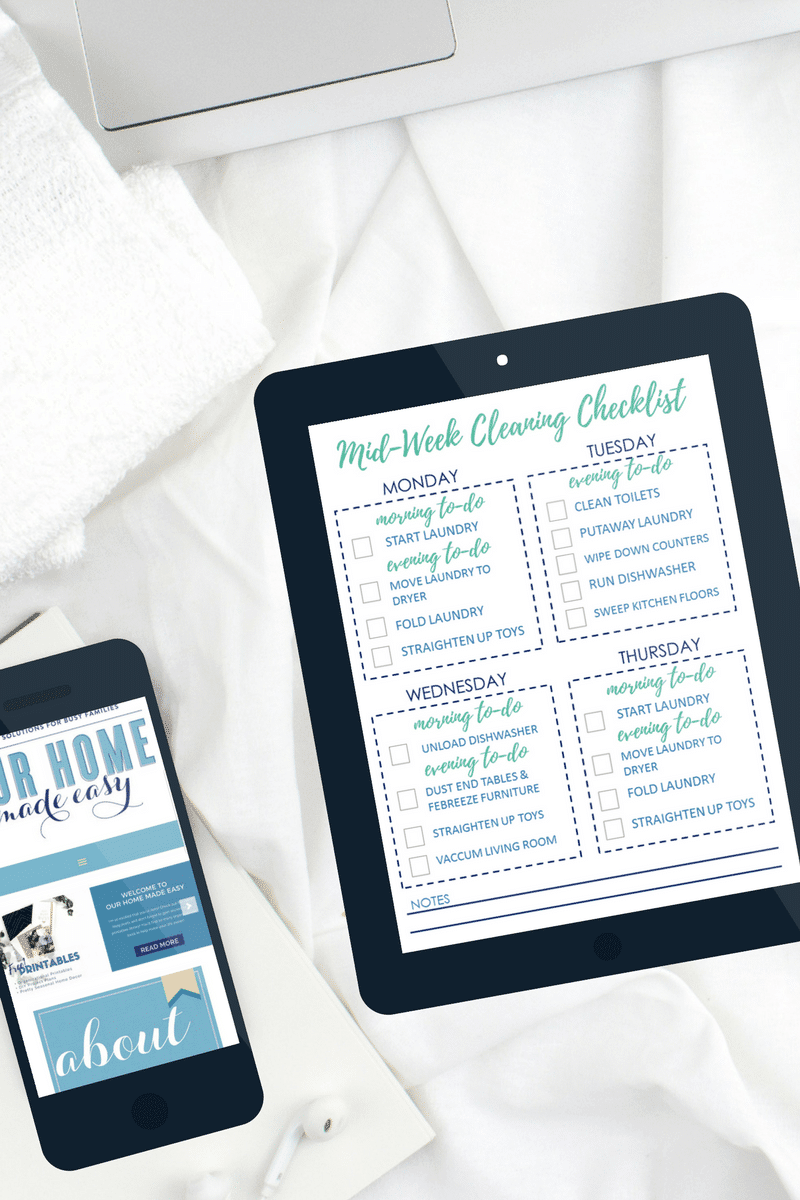 PIN FOR LATER