Interested in the grocery delivery service Shipt? Find out what you need to know about the service and what a Shipt experience is really like. Here is my full Shipt review. It's perfect for those nights when you need ingredients and 30 minute dinners!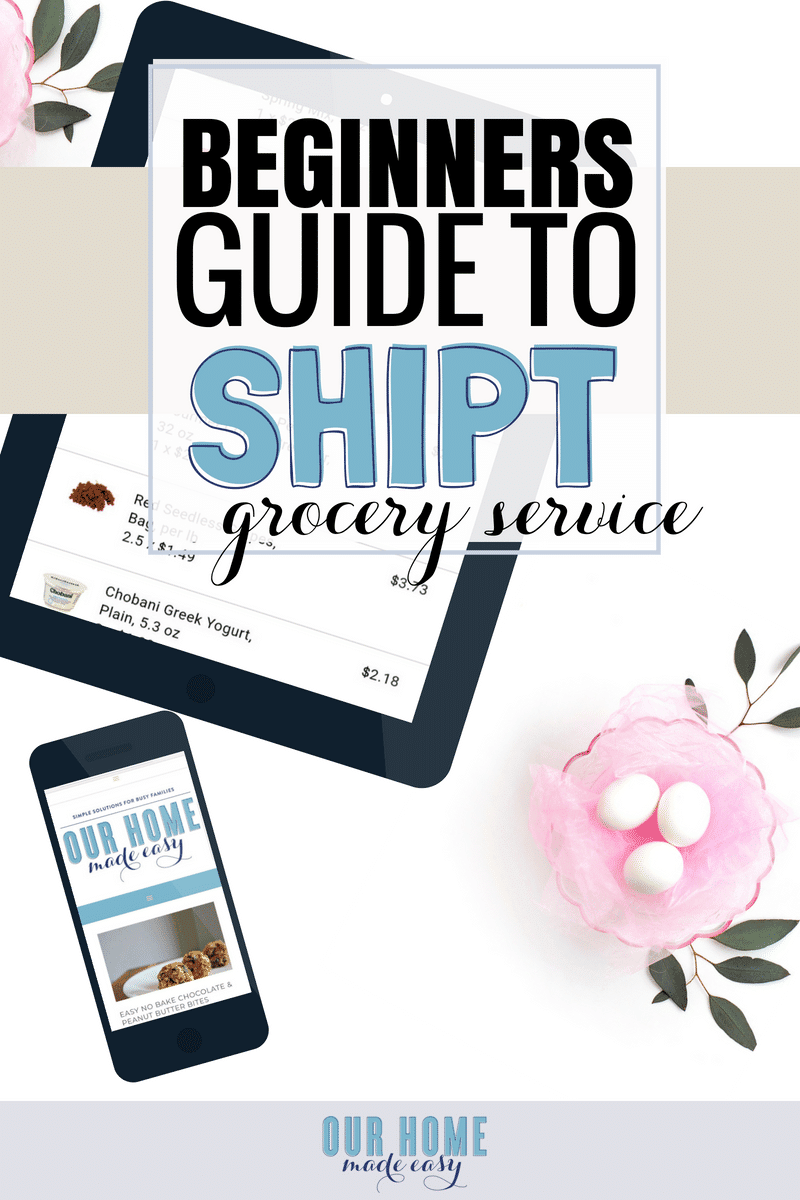 (This post contains affiliate links. Please see my Disclaimer page for more information)
Do you ever have those evenings where you start running behind and never seem to catch up? While I'd love to tell you everything is as punctual as boot camp in the Wise house, that's totally not the case. We face the same unexpected delays that everyone else. Also, neither of us has been to boot camp, so we really don't know/appreciate the efficiency that it is. 🙂
As I was cleaning up for dinner tonight, I thought about how I really wanted to share how I cut out some extra work during the week. It's one way to help ease an endless to-do list or a night that becomes more overwhelming than originally planned.
So I thought that If I was having an overwhelming evening, I should share my story in case you are too!
I don't have a maid or a personal chef. And I'm not a barrel of unlimited energy.
However…
I use Shipt to help me out during the week. A lot.
I use Shipt to avoid running to the grocery store, unloading both kids, waiting in line, just to load them back up in the car, and head home to prep dinner. These days, the groceries can arrive when I request and it saves me so much time. While I can't escape the dentist office, it's one thing that I can mark DONE on my list of never-ending to-dos.
[This post wasn't sponsored by Shipt or anything. They have no idea who I am. I just wanted to share something that is new, popular, and useful for busy families! ]
My Personal Shipt Review
If you haven't heard of Shipt before, it's this grocery delivery service that is comparable to Amazon Prime. You pay a small annual fee and receive free delivery on groceries from some of your closest stores. Any delivery over $35 is free!
We started using Shipt in 2017. We were a little hesitant to use a grocery delivery service because we like to keep our weekly grocery bill under $110 for the week. So we love to shop the sales ad! Since we meal plan, we traditionally only buy groceries that we need for the week. We were nervous about what happened if we requested an item and discovered that it wasn't in our delivery because the store didn't have it on-hand.
If you aren't already a Shipt fanatic like we've turned into, I wanted to share a few of our biggest discoveries about Shipt with you.
Here is what I've learned since we started Shipt-ing. [Can that be a word?]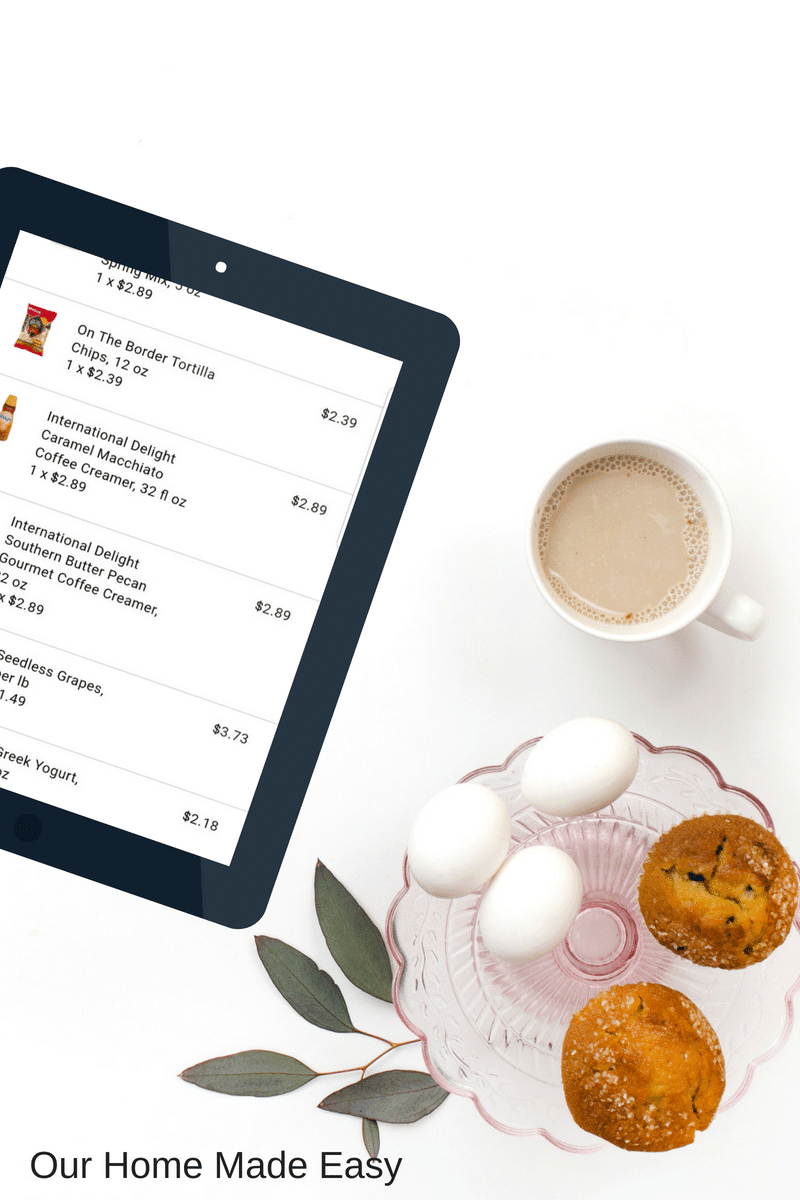 What is Shipt?
If you aren't familiar with the service, Shipt is a grocery delivery service. You can order your groceries on your internet browser on an app. It's different from Kroger Clicklist or Wal-Mart Curbside Pick Up in that Shipt delivers the groceries to your home.
You won't drive to pick up your items, they come to you (keep reading for more detail)!
When you choose your items, you will also choose a preferred delivery time. It's generally an hour window where you'll expect your delivery.
Does Shipt charge more for groceries?
Here is my totally unscientific research on comparing Shipt to shopping at the store…
I buy the sales on Shipt. While they won't always exactly match up with the store, I've found that I can build my meal plans for the week around their current sale ad.
Occasionally I've even found several items that were cheaper on Shipt than the store! I stock up on those items if it's a great sale and we use the ingredient!
Generally, I notice that my grocery bill is about $5 more than if I had gone to the store myself.
BUT…. (you knew it was coming!)
I actually save money by Shipt-ing.
You see, I'm notorious for picking up the new crunchy snack on an end cap. Or the fun new yogurt for the kids during the week. Those little items add up big time.
$$$$
With Shipt there is virtually zero impulse buying.
What if the store is out of an item?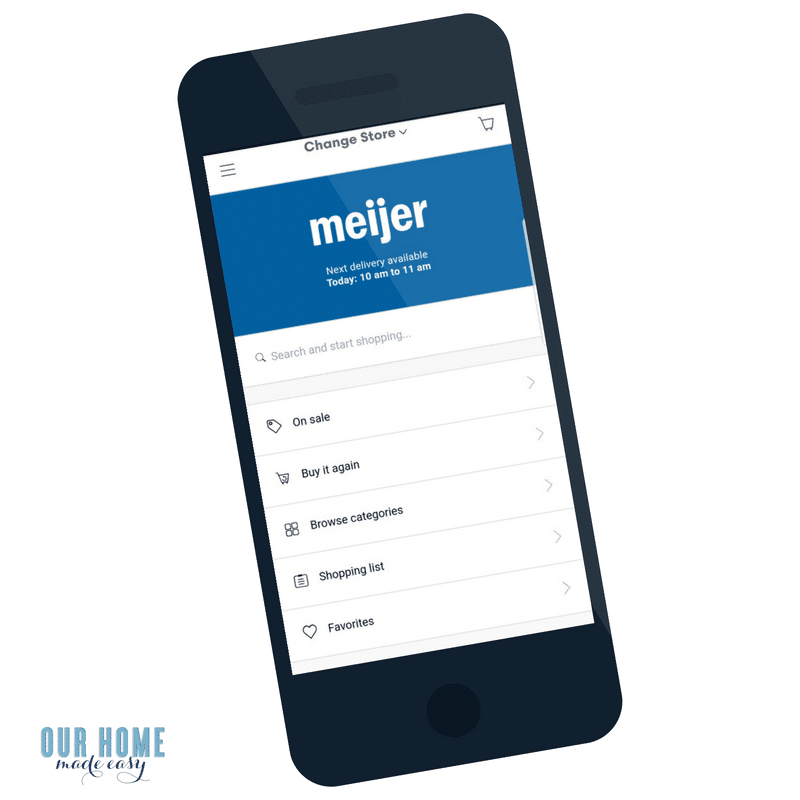 This might be my favorite part of Shipt! Since you're using the Shipt app, your shopper will notify you if something is out of stock. They will ask if they can substitute it for another brand instantly. All you need to do is reply to the text message with yes or no!
You won't be left without a really important ingredient at the end of the trip.
What Is the Grocery Selection Like on the Shipt App?
I've used Shipt at our local Meijer store. In the past several months I have yet to find an ingredient not available for choosing inside the app! I was a bit cautious about choosing just general items, but really, they have an accurate inventory listing for brand names, generic names, and spices. When it comes to fruit choices, you'll choose the quantity needed, not the weight in pounds. #rookiemistake
How Are Your Groceries Delivered?
When you submit your order, you can add special notes in the delivery field that says "text me when you arrive." While our shoppers have always texted us while they were checking out in the store, it's always helpful to know when they arrive. If you have pets and want to put them away, or if you have a little one napping, you can catch them at the door before the doorbell rings!
Speaking from our experience, our shoppers always arrive carrying large tote bags full of our groceries. They always have our cold/freezer items inside of insulated bags. It's a wonderful gesture.
As for where they drop off your groceries, you can request they set them inside your door or they will even take them into the kitchen!
Choose a comfort level that works for you.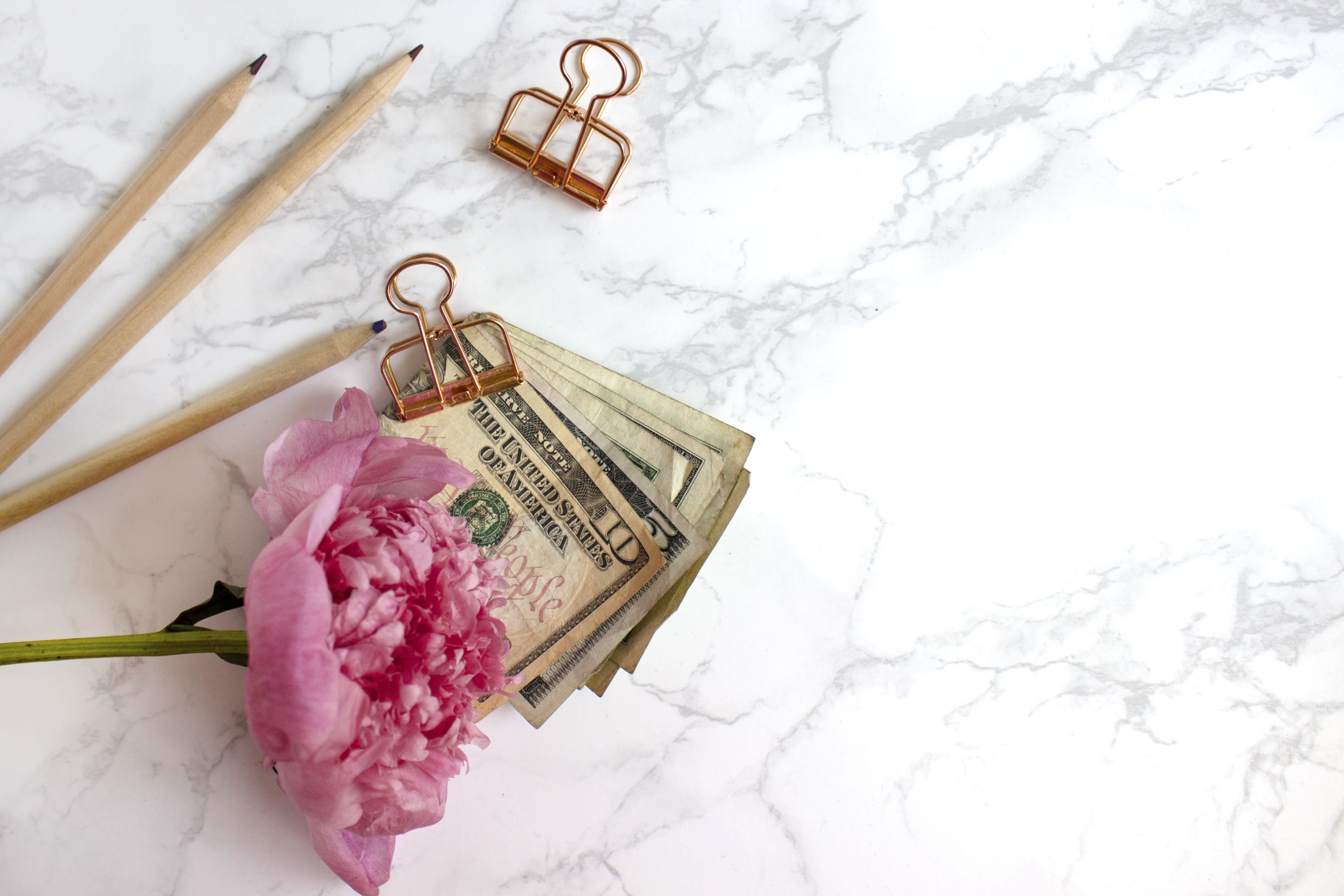 How much does Shipt cost?
Normally, Shipt is $99 per year. That provides unlimited free deliveries on orders over $35! It's an amazing value when you don't need to run into the store after work or after practice! If you use it 3-5 times a month, it could cost you about $0.82 per delivery! (Snag your Shipt membership here!)
Keep an eye out for seasonal promotions which offer a significant discount on your first year. It's a great way to test drive Shipt without spending too much money.
Am I Supposed to Tip My Shopper?
Like restaurant and other service industries, tipping is appreciated but not required. And like any other industry, the percentage tipped varies wildly as well! I usually tip about $7-$12 per delivery and our deliveries are usually $120 or less.
You have two options for tipping with Shipt. You can give your shopper cash when they drop off your groceries or you can tip on the app.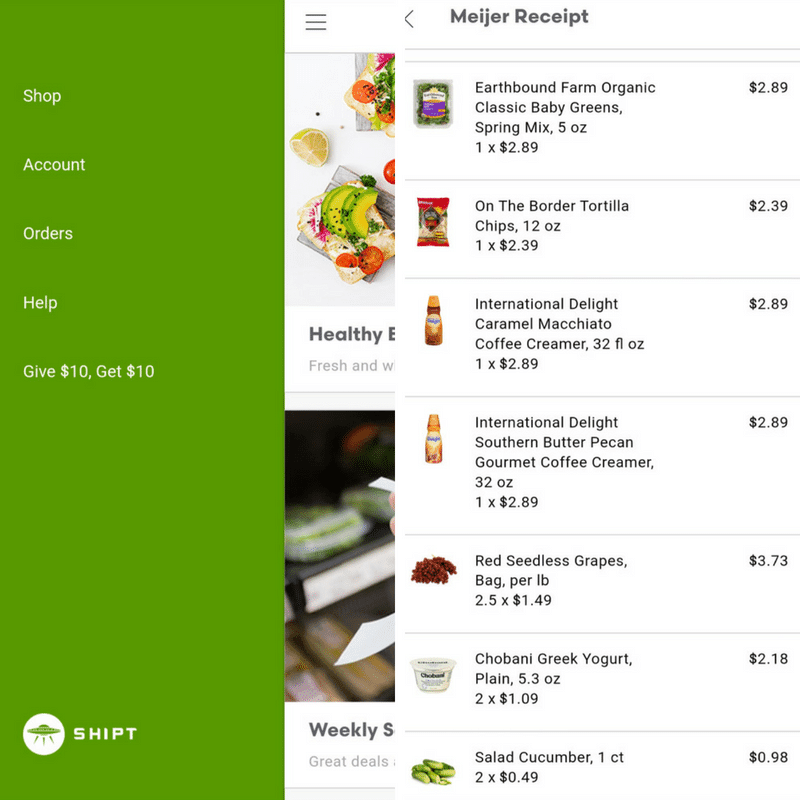 Do I Receive a Receipt?
Once your shopper marks your order as delivered, you will receive a receipt from Shipt. You will see the items you requested, the quantity requested, and how many were fulfilled. However, this is not a receipt from your grocery store. None of the items have a grocery store dollar value next to them, they only have the Shipt charged value. For that reason, we've only ever purchased items that we typically would never return.
Since Shipt was recently purchased by Target (yay!), they will roll it out to their stores and presumably there will be an easy return option. I've never tried returning a Shipt item so I cannot speak to that process right now!
Once your order is complete, you'll be asked to rate your shopper and provide feedback. We've always had wonderful experiences with our shoppers so I try to rate them in case there is a review process.
Target Shipt Reviews
Do you need home goods and some groceries? Then you should definitely try out Shipt for Target!
Right now, I still love a good Target run. I haven't used Shipt yet for Target deliveries. When I pulled up Shipt and chose our local Target, I could shop for seasonal items like Halloween decor, kitchen items, and even holiday-specific candy!
The only thing I don't see on the Shipt app for Target? Clothing.
Do I recommend Shipt for Moms?
I've found the cost of Shipt to be such a great value in exchange for my time.
It's been a great solution when our weekends get away from us and we can't make it to the store ourselves. This usually happens when we are out of town traveling, working through a DIY project, or if someone is feeling under the weather.
Admittedly I was nervous the first time I used the Shipt service, but each time after became easier to pull the app and start using. I'm a total fan these days. 🙂
I really wanted to share one of my busy mom secrets with you! While I'm definitely NOT Supermom, I love finding great ways to save time and energy, because there is never enough coffee in the day!
PIN IT FOR LATER