Get everything you ever wanted to know about hiring a babysitter when you don't have family nearby! Click to read everything you need to know about babysitters and snag the free printable!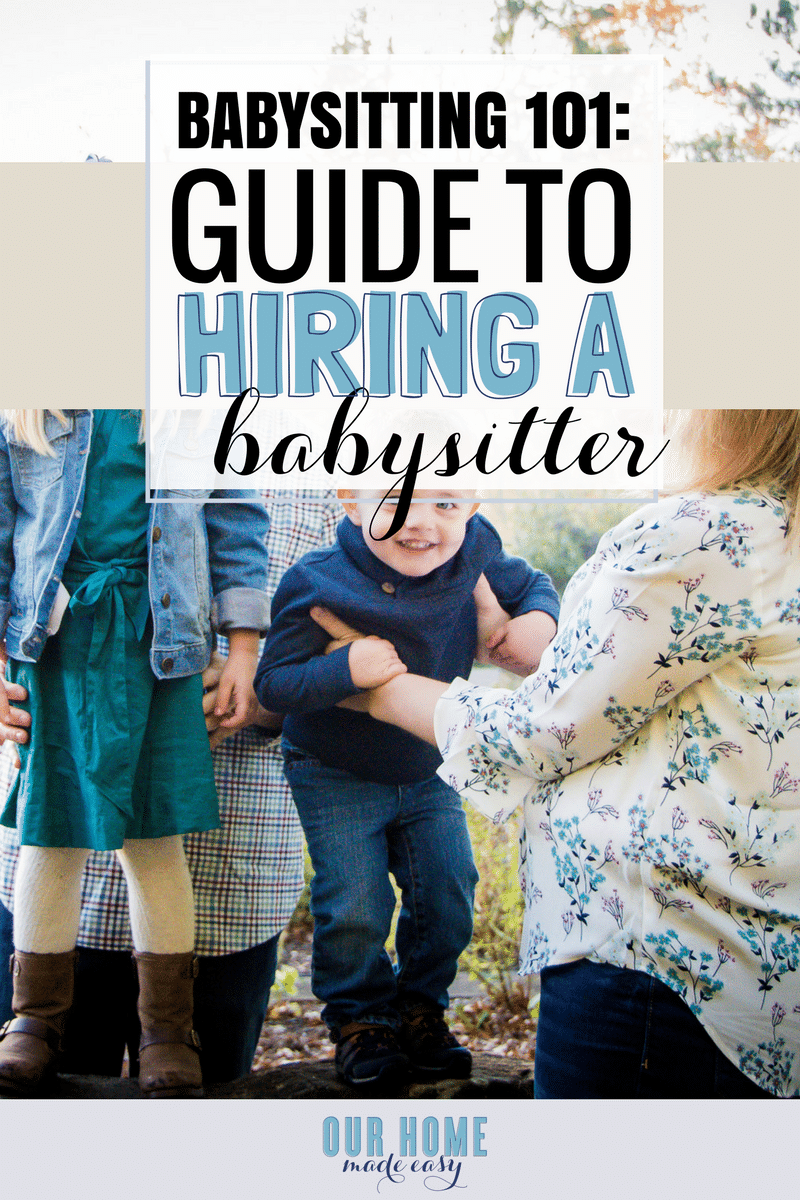 (This post contains affiliate links. please see my Disclaimer for more information)
When it comes to Springtime, we enjoy venturing outdoors and spending time in downtown Ann Arbor. It's full of restaurants & craft breweries that have outdoor dining. We like to walk around downtown and catch up with a few close friends.
A majority of time we are with our little ones, and occasionally we enjoy a night out on the patio sans them.
I'm totally okay saying that I enjoy date nights with my husband and seek every chance we can to share time together sans little ones. Sometimes date night is once every two months (hello, winter!) and sometimes it's twice a month!
Warm weather evenings don't last long in Michigan so we like to take advantage when we can do so. This mom needs some adult time with Jordan outside with a dinner that stays warm long enough to enjoy it! 🙂
Since we live in a small-ish town with a major university, we've been really lucky to have access to so many qualified babysitters!
I always joke that they are better prepared to care for our kids than Jordan & I. 🙂 The local University caregiver board is full of residents, nursing grad students, nutritionists, and others.
While we'd love to have family close enough to help us, ultimately we don't have anyone at a moment's notice. I wanted to share what I've learned over the past several years of hiring great babysitters and what you really need to know when you're interviewing one for your family!
Keep scrolling for a free printable for your first night out using a new babysitter!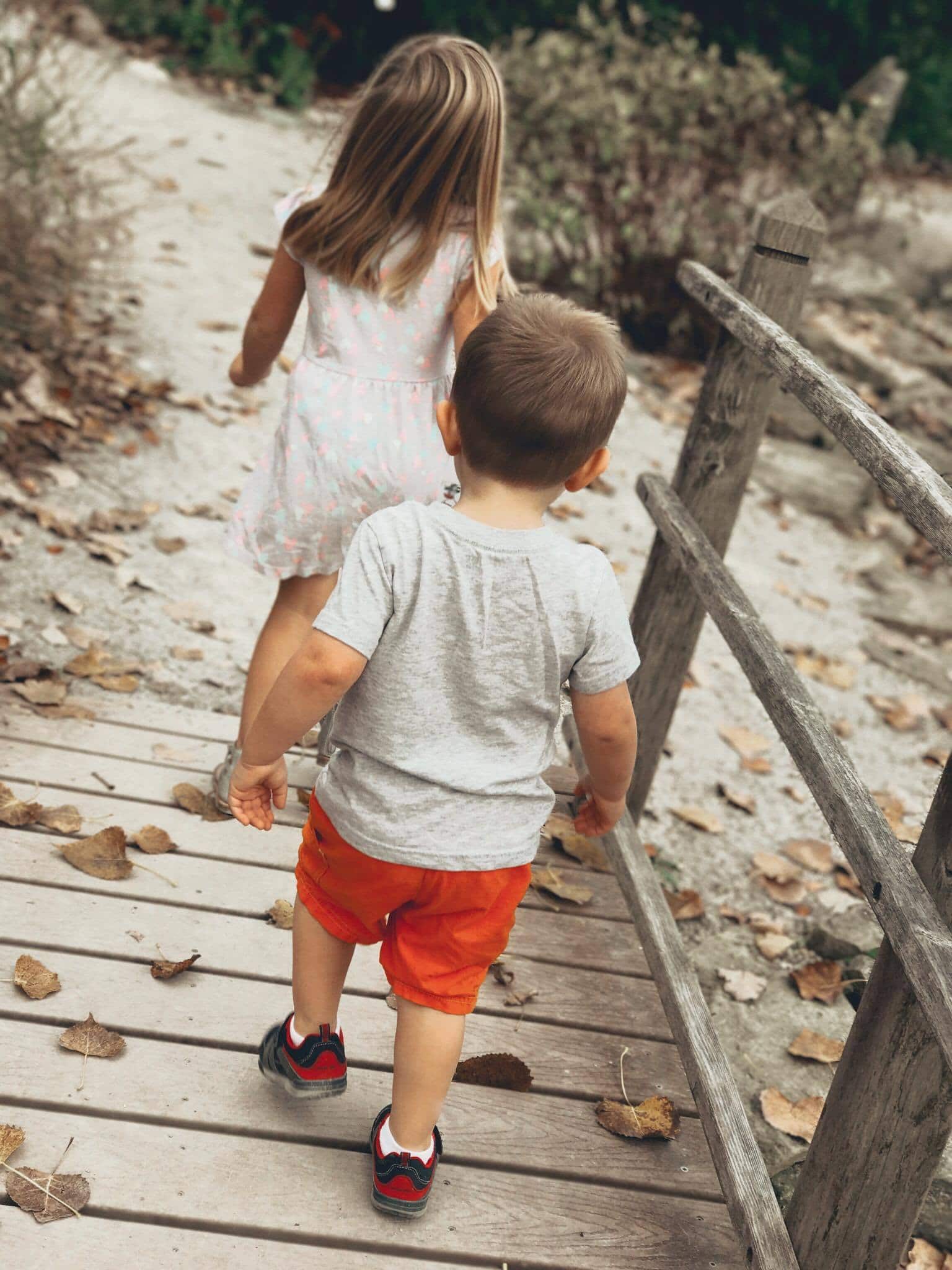 Other Posts I Think You'll Enjoy:
Where to Find Babysitters
When you don't have a grandparent nearby, looking for a babysitter can be extremely difficult. We've used several options over the years and here are my favorite ideas for finding a babysitter…
Care.com – Care.com is one of the best resources for finding well qualified babysitters. They have a free plan that allows you to post a "job" and allows you to accept applicants. As a Basic member on Care.com you can post jobs and preview babysitter responses. As a Basic member you can also view caregiver profiles but, you will need to upgrade to a Premium member to contact caregivers. Basic memberships are free.
In the past, I've paid for a short, 3 month premium membership. That was just enough time to post my job and then vet through the candidates without feeling rushed. With the premium membership you can directly contact babysitters, run background checks, and contact their references inside the app!
Save 20% on your Care.com Premium Membership by using my special link here!
Sittercity – Like Care.com, Sittercity allows you to post a "date night job" and you can interview applicants. I recommend looking at both Care.com & Sittercity to see which has a larger presence in your community. Occasionally one may be more popular than the other with local babysitters. Just like Care.com, Sittercity offers similar membership plans.
In Alabama, Care.com was more popular and here in Michigan I've found more caregivers with Sittercity. Again, I signed up for a 3 month membership.
When you're in the Sittercity app, take a look at other parent reviews! It's helpful to read other parent's experiences with babysitters. This should give you plenty of time to interview & run background screenings.
I'll talk about this later later in the post, but when you choose your babysitter, make sure to choose a background check inside the apps. It will save you so much time & energy having to DIY the process.
University Caregiver Boards – The University has an internal job board for employees to post jobs and receive applicants. This job board has been a treasure for us to find babysitters. The only downside to this method? Ultimately the babysitters graduate or move on with their careers. We are always happy for them because they are wonderful caregivers, but it's always bittersweet to start up the application process again.
Check your local college's College of Education | College of Nursing schools to see if they have a board for local residents.
Ask Around At Work – One of our longest babysitters is a younger sister of a colleague! When you are looking to find a babysitter, don't be afraid to mention it during your lunch break and see if someone has a daughter or younger sibling who can help.
Look to Day Care or Sports – Is your little one's favorite teacher willing to earn a few extra $$ by watching them in the evening? Not only do you know how they interact with your little one, you can feel more confident since they have additional background screening through their employer. The only time you shouldn't do this is if you signed a clause where you cannot request after hours care. It's not worth it to risk you babysitter's job for just a few date nights.
The same applies to any coaches for sports activities. Was your swim instructor super patient? Or did the soccer coach keep the kids moving safely? Consider asking them if you can contact them for date nights.
Local Facebook Mom Groups – I'll be the first to admit that Mom Facebook groups aren't my favorite thing ever. Usually I feel inadequate… however, I enjoy scrolling through the search section looking for recommendations. If you are a member of the local moms group, use them to find highly recommended resources.
Subdivision Group – Find a babysitter who doesn't need to be driven home across town by looking in your local subdivision's group! Post your ad and a homeowner may have a teenager who is perfect for your job.
Another bonus of your neighborhood post? You may find a retired neighbor who is willing to help you out for occasional afternoons or evenings.
While they may brush off paying them an hourly rate, be sure to send them a thank you card or a gift card for their favorite restaurant. Performing acts of service in exchange for child care may be more powerful than the $12 per hour.
Swap Childcare – Another option is to swap childcare with a neighbor. You can each arrange a date night out and watch each other's little ones. While it's much cheaper than hiring a traditional babysitter, keep in mind if you are willing to care for more than just your kids.
You may love the extra chaos in your home, or you may not. It's something to consider before you jump at a "free" babysitter.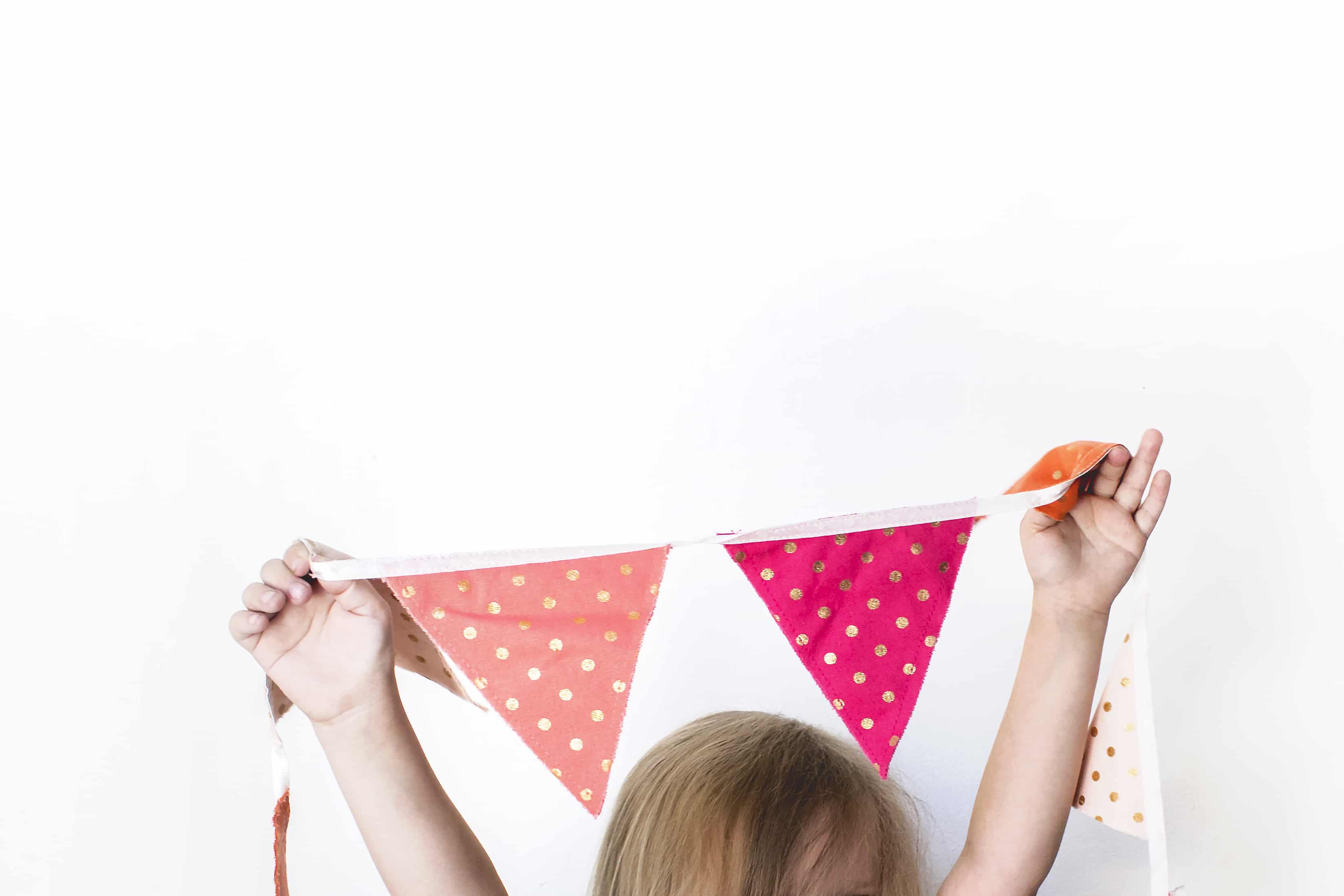 How to Interview a Babysitter
Hosting a babysitter shouldn't be a scary process. Consider it like a 3 step process that leaves you feeling confident and less stressed! The more work you put into the interview process will leave you feeling like you made a great decision when you finally hire your next babysitter.
15 Minute Phone Screen – Take 15-20 minutes and setup a call with candidates who look great on their applications. You should be able to weed out the ones you really like from ones you don't love so much. Tell them a little about your family, the little ones who need caring, and near cross streets to make sure you live within driving distance.
After you talk a little it about your family, ask them about themselves, and their babysitting experience. If you have little ones with special needs or food allergies, confirm that they read your posting and are comfortable with the family's needs.
Don't forget to ask about their compensation per hour. Sometimes that can be red flag. If you can't afford their rate, you shouldn't waste their time (and yours) by moving further in the interview process.
End the call with asking if they would be open to coming over to your home for a 30 minute in-person interview. Promise that you'll follow-up if you do want them to come over within the next 3 days. And stick to that timeline!
Have a 30 Minute In-Person Interview – When you've narrowed down your candidates, schedule a few evenings to have them stop by the house for 30 minutes. Not only do you get to meet them, but you'll get to see how they interact with your little ones. If you have really young ones, this is the time to ask about their comfort with changing diapers, warming up dinners, etc..
While you're interviewing the babysitters, don't forget that they are interviewing you, too! Re-confirm that your home's location isn't too far away for them and if they are okay with taking care of animals in the home or caring for little ones with extra needs.
Ask about how much notice they typically need for babysitting and if they are unavailable specific nights/days each week.
End the interview by asking them if they have any questions they always ask new families. Don't forget to ask for photo identification to verify their identity and if they have a background check available. If they don't, contact Care.com or look up your state's background check resource. It's $30 well spent!
Note: Since you are going through this process with several people, consider finding two wonderful options! Your babysitter won't always be available or they'll graduate quickly!
It's always wonderful to have a reliable back-up. Keep the babysitters fresh in the minds of the kids by rotating sitters on date nights.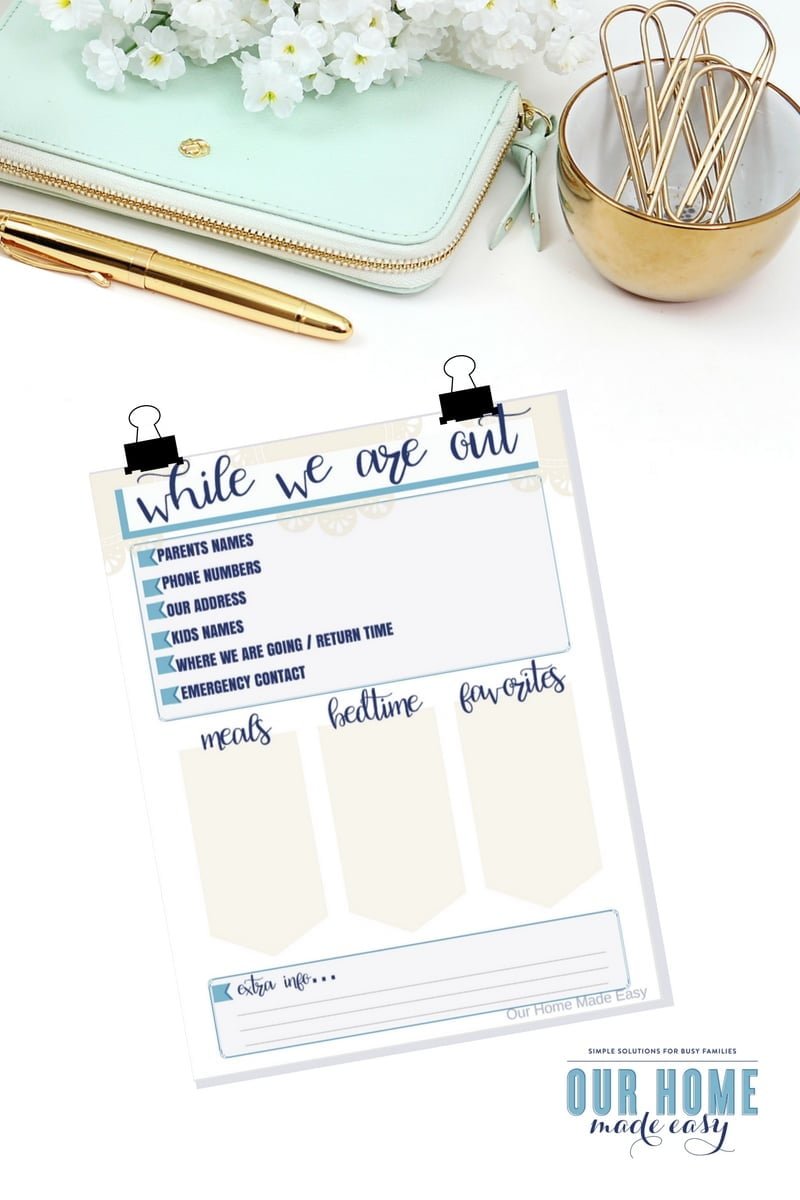 Click here to get instant access to that printable!
Use Facebook & Google – Don't be ashamed, look up your babysitter across social media. Hopefully you find nothing because they are smart and lock down their social media profiles. Unless you find recreational drug use, I can't imagine photos online are the best judge of character. After all, we were all 20 or 22 and enjoying ourselves but acted very differently when given responsibilities.
Host a Trial Period – After your interview, suggest having your new babysitter come over to the house for 2-3 hours. Use that time to stay at home, observe your new babysitter, but also get a few things done around the house! You want to see their discipline style and hovering over them isn't going to give you realistic expectations. Stay a room away and give guidance– when asked.
Take Your First Date Night – Make your first date night a quick dinner, not a bar night with long lost college friends. Ideally, plan about 2 hours away from the house. Allow yourself to check on them every 30 minutes with a quick text message or request for a photo of whatever activity they are doing at that time.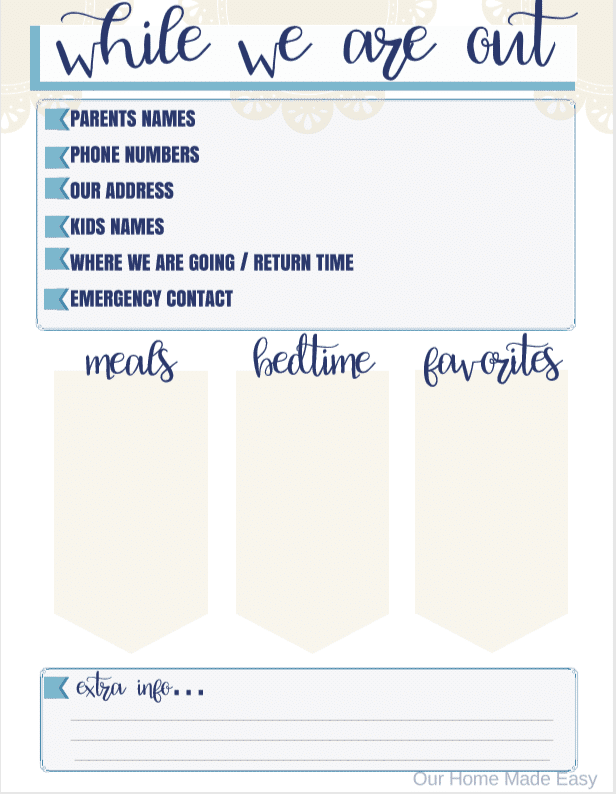 Use the free Babysitter Printable "While We Are Out," to share your info with your new babysitter!
Click here to get instant access to that printable!
Now you're officially ready for less stress date nights! You've found a babysitter (or 2!) who works well for your family.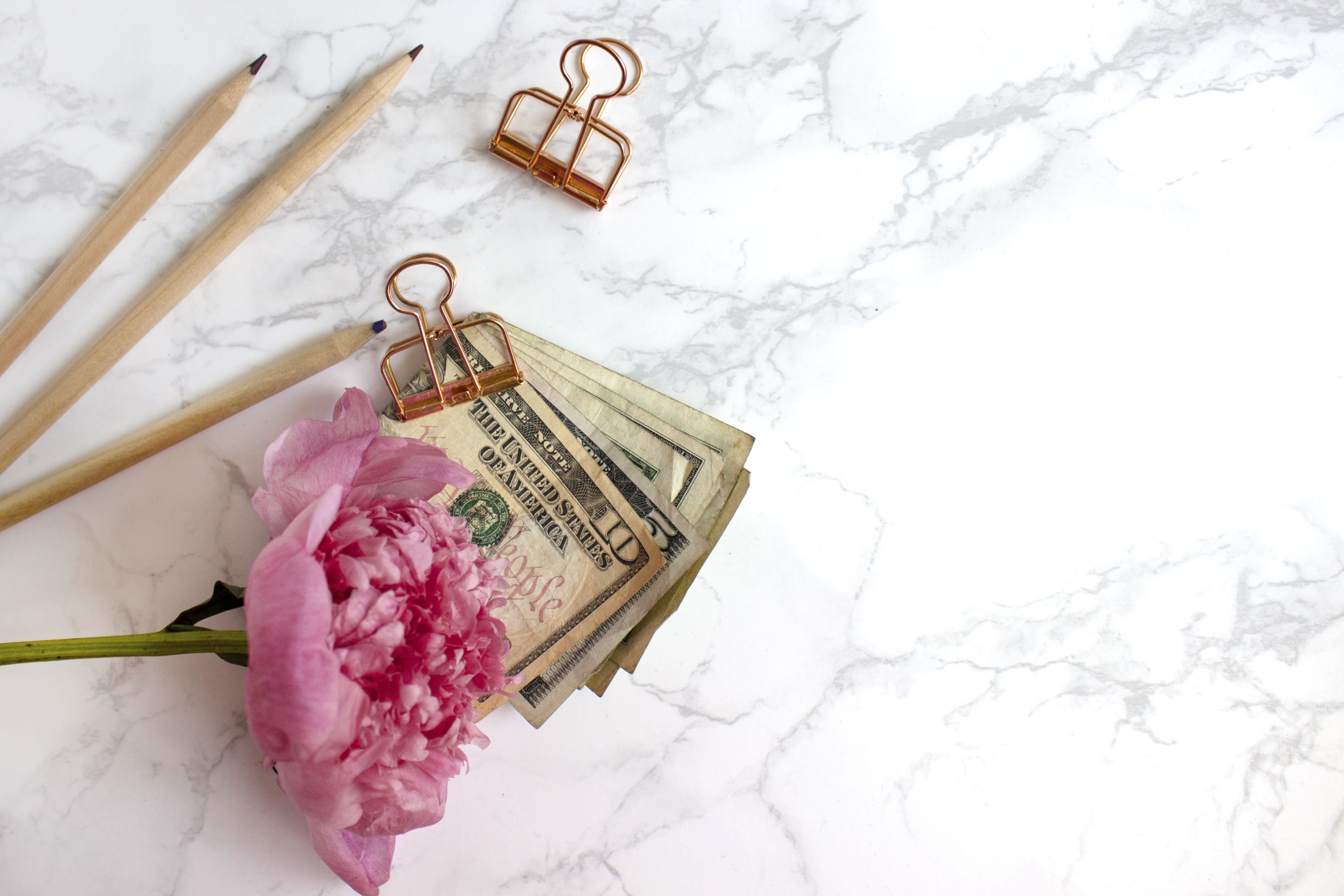 How Much to Pay for Babysitters
Paying for a babysitter varies by area, but you can expect to pay on average $12-$18 per hour for 2-3 little ones. Care.com has this helpful tool for finding the going rate in your area! It's always nice to be prepared ahead of your interviews of how much you plan on spending.
Save 20% on your Care.com Premium Membership by using my special link here!
If you are hiring a graduate student expect to pay significantly more than the teenager in the community. Paying more isn't always better! We've realized that some of our youngest babysitters are the most "fun" according to the kids because they get silly with the kids and enjoy themselves, too!
Ultimately, you deserve an evening away or a quick lunch with your friends. Not only do your little ones get to enjoy socializing with someone else, but you'll feel comfortable leaving them at home when you do your research. Enjoy your date night!