23+ Can't Miss Questions to Ask Daycare During Your Visit
Feeling overwhelmed when starting your daycare search? Whether it's your first, second, or even fourth little one, interviewing childcare is intimidating! Start yourself on the right track using these easy tips & tricks!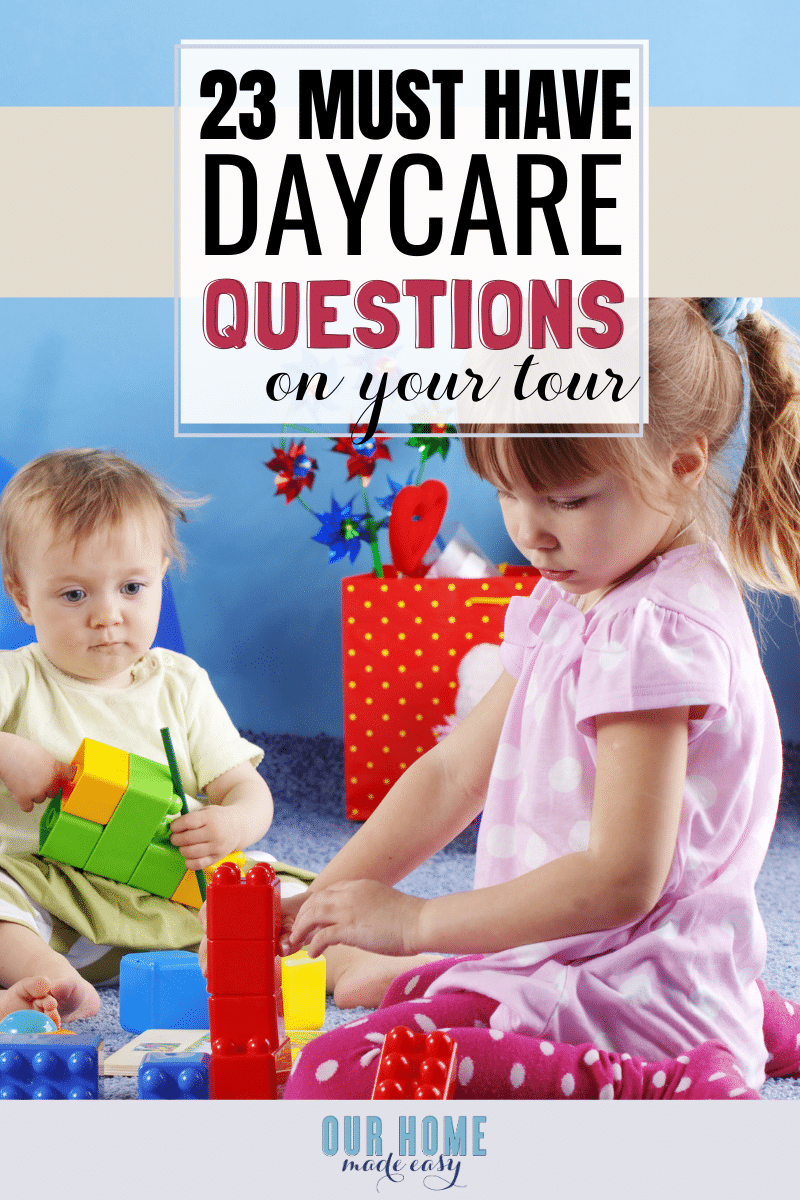 Are you headed back to work after some time off for maternity leave? Or is your childcare situation changing quickly?
If interviewing daycares is on your to-do list and you're dreading it, this post is totally for you!
When it comes to working you do you. We aren't talking about mom-guilt and whether you should stay home, home-school, work from home, or any of that stuff. Nope, we are moving past it and talking about the nitty-gritty questions to ask daycare during your site visit.
Worried you won't remember them all? No worries, I'll send you a free PDF to print off so that you are prepared for each tour!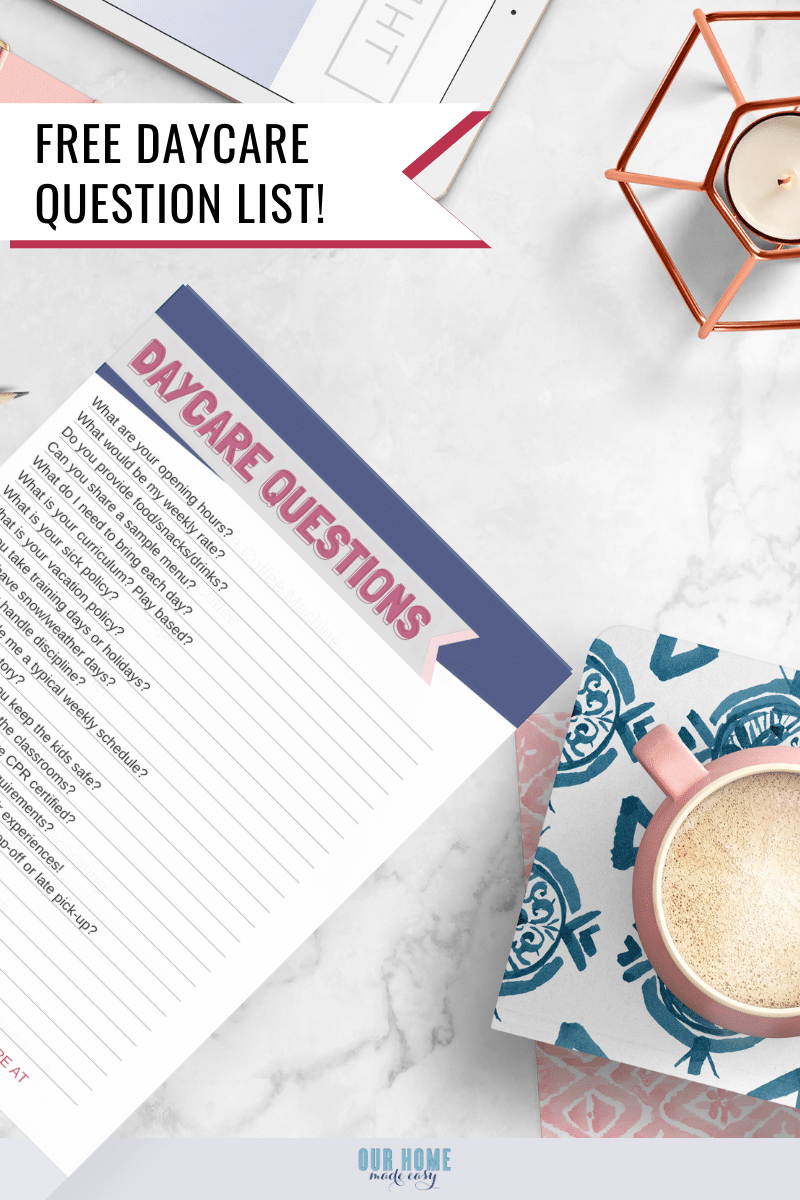 Ready to Tour a Daycare?
Feel overwhelmed?
Completely forget what they told you?
Then you need this FREE daycare questions checklist! Take a copy with you to each of your visits and write down the answers to keep yourself on track!
Scroll down to the bottom of this post and enter your info. You'll automatically receive access to the pretty printables library which includes this handy and awesome list!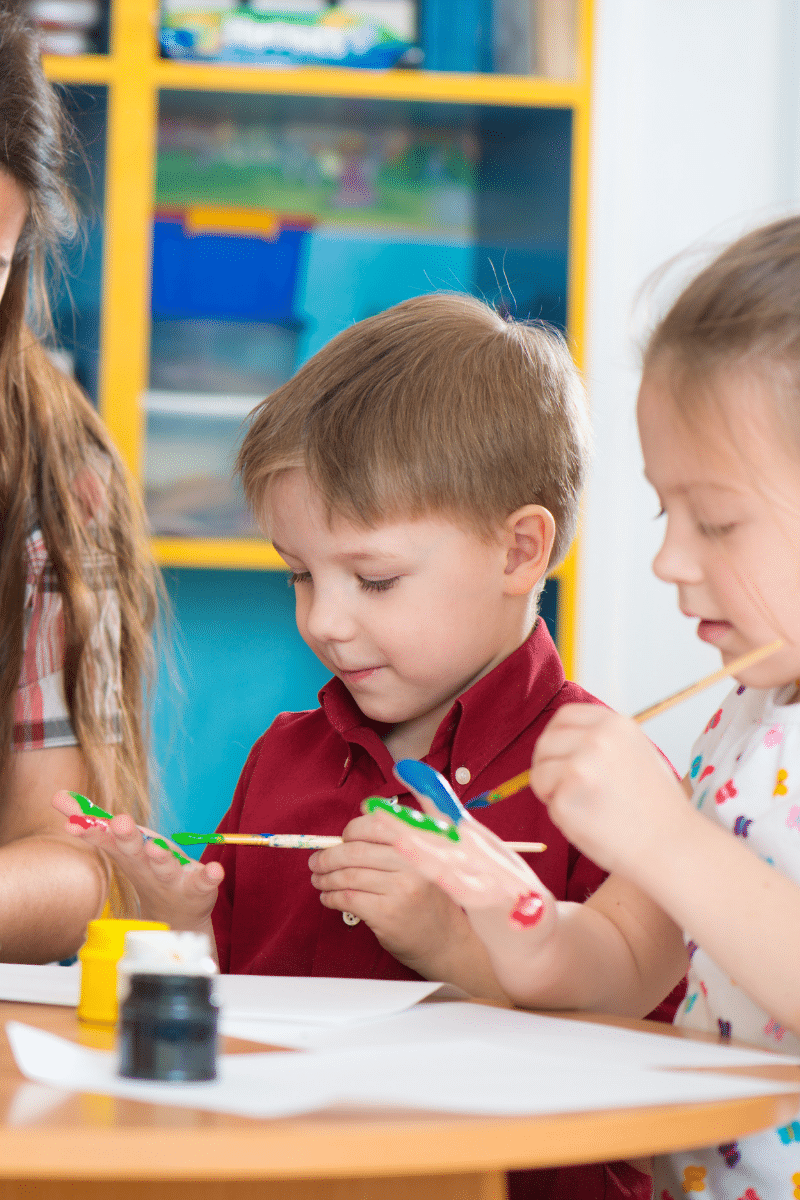 Other posts I think you'll enjoy:
Over the past several years, Jordan & I have completed numerous site tours to check out local daycares. Some were great, and others may have been lacking in a few areas. These days, Aubrey & Owen are dropped off together for early morning care at a local daycare center.
23+ Questions to Ask Daycare During Your Visit
A question came up in our Working Moms Facebook group about questions to ask at a daycare visit. Our group chimed in with so many great ideas and I wanted to make a bigger post about ways to interview your next childcare provider. If you haven't already joined as a member of the group, please do by clicking here!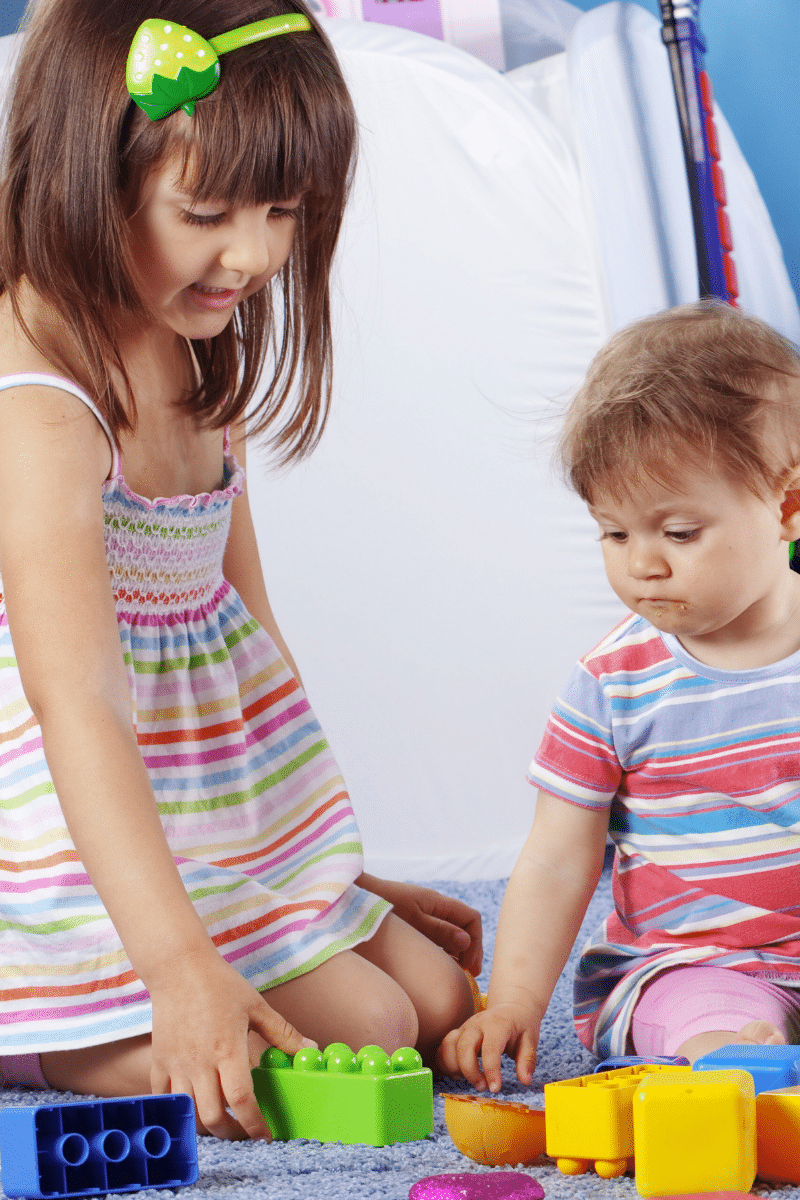 The Basic Questions to Ask
These are the important questions you need to know before you can even consider if a school is a good fit for your family!
Open & Closing times
Tuition rates
Registration fees & how often
Describe the Sick & Holiday policies
Do you have snow/weather days?
Are you closed due to staff training days?
What are your immunization requirements?
Safety Questions to Ask
Safety will likely be one of your top priorities when finding the perfect daycare. I completely understand how hard it is to be working throughout the day and wishing you were simultaneously hanging out with your little one. Knowing that they are in a safe environment can calm your nerves so much.
Safety Questions to ask:
Can you share how you keep the kids safe?
Do you have cameras in the classrooms?
How many staff members are CPR certified?
What are your immunization requirements?
Can I drop-in at any time?
Do you combine classes in the early morning or late afternoons?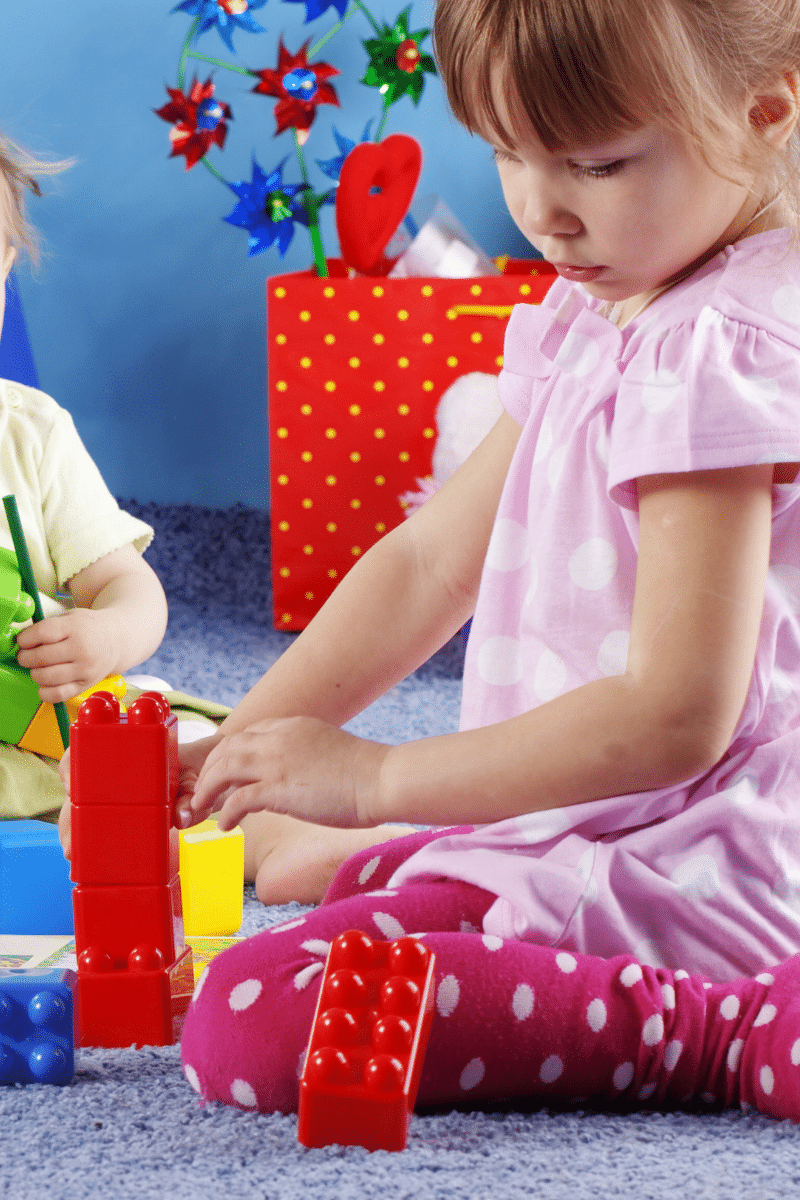 Food & Drink Questions to Ask
Everyone loves to eat! But you may not like packing snacks, breakfasts, and lunches ahead of time. Find out now exactly what is expected of you. Each facility is different. We've had to bring in breakfasts each day for both kids, and now, the daycare does not allow any outside food. It's been a treat to not prepare a full day of food for both kids in the mornings!
Do you provide breakfast/snacks/lunches/drinks?
Can you share a sample menu?
Are you a nut-free facility?
How do you need food/cups/bottles labeled?
Educational Questions to Ask
Even if you have a baby, it's great to ask about the type of curriculum your little one will be experiencing each day!
What is the curriculum for the kids? Play-based?
How do you handle discipline?
What is your tablet/TV policy?
Is naptime mandatory?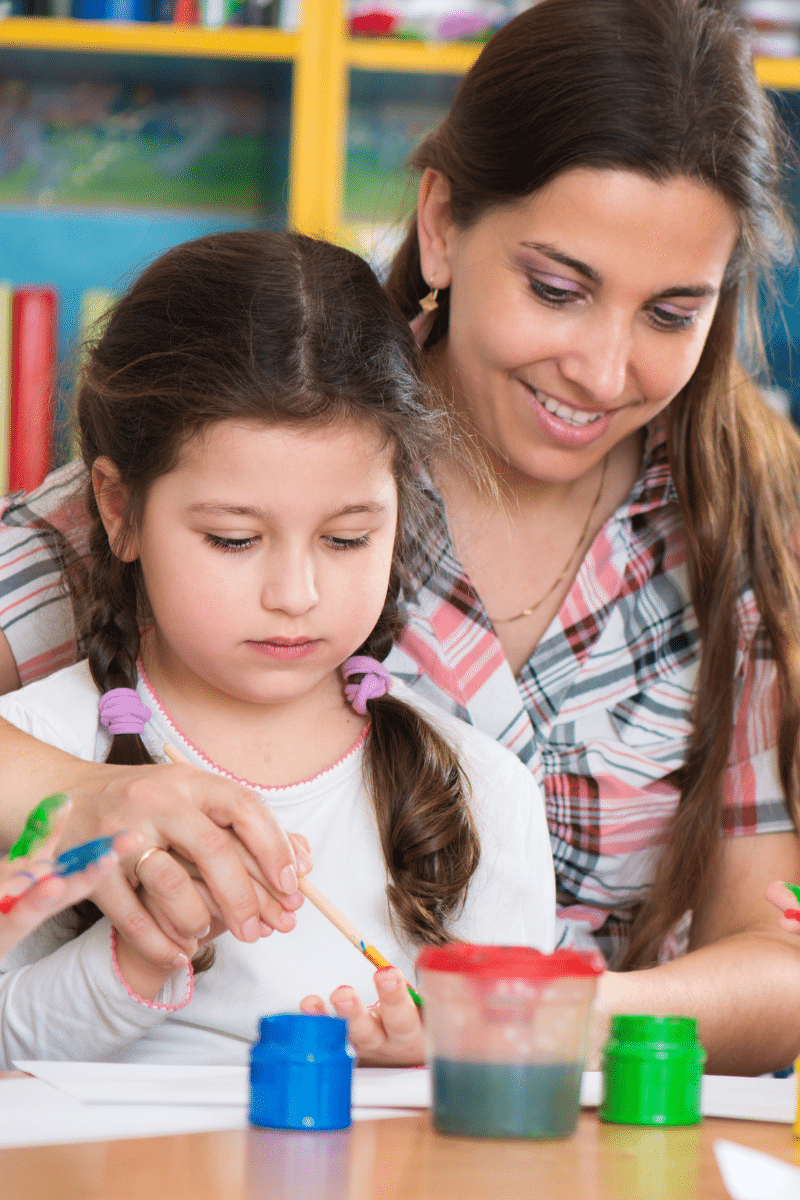 Security Questions to Ask
How do you log kids in and out each day? What is that process like?
Who can pick up the kids at the end of the day?
…The most important question you may not know to ask…
Ask parents entering/leaving the childcare center their thoughts! We've done this ourselves in a few places. While you may think Moms in parking lots may not want to talk, you'll be surprised. And it's always great feedback. Do not miss this opportunity to find out what other parents think about the place!
I understand how leaving your little one behind at daycare is overwhelming. Plan your tour visits ahead of time to avoid feeling like you don't have a choice when you are returning to work. Start today by scheduling your first visit and take your checklist with you! Remember to trust your gut, mama!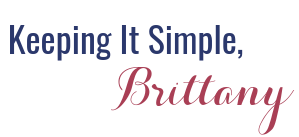 GET YOUR FREE DAYCARE QUESTIONS CHECKLIST HERE!