Build your ultimate family command center today! Find inspiration, tips & tricks for making your home organized while still looking beautiful!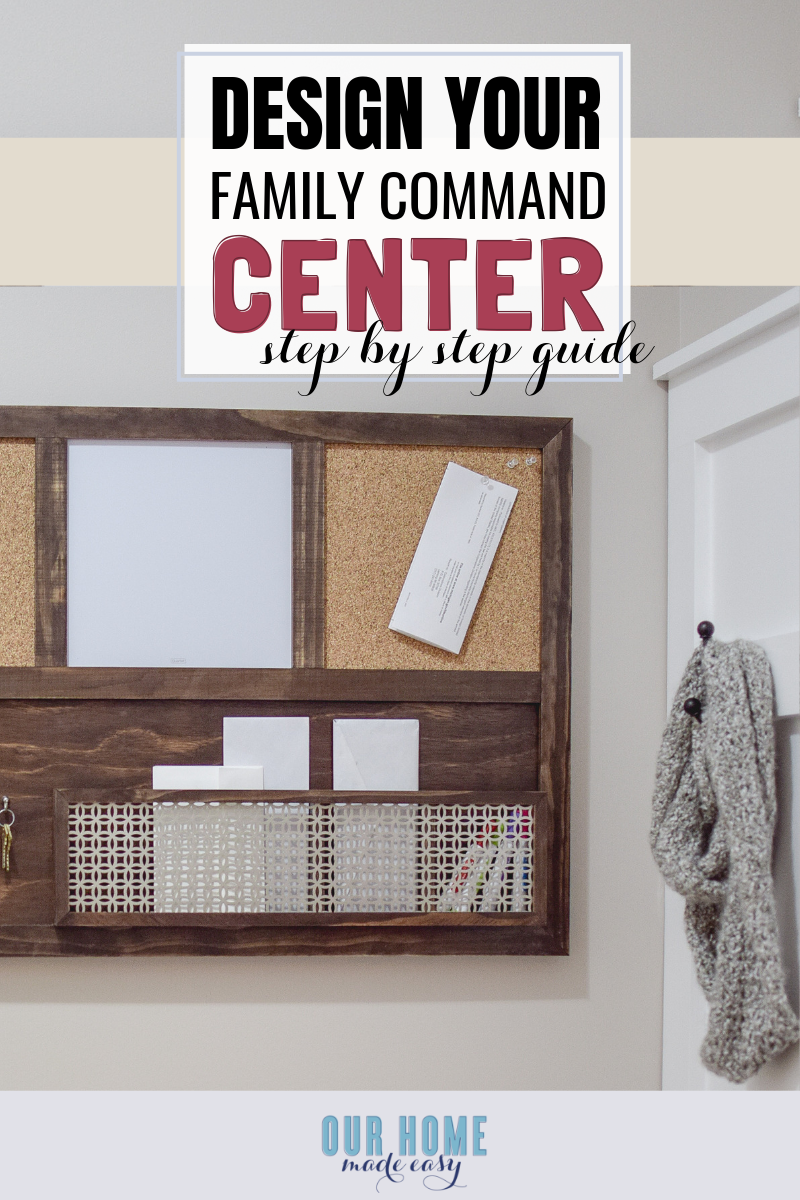 (This post contains affiliate links. Please see my Disclaimer for more information)
As we are getting back into school season, one that always motivates me is starting the new year off feeling organized.
While I can't stop the nostalgic feels of the kids getting older, I like to feel in control of the organization. One of the easiest ways to embrace a new school year, with a new organization plan is creating your own family command center.
---
Looking for the fastest ways to get out the door on time in the mornings? Please download your own "7 Ways to Get Out the Door Quicker in the Morning" cheat sheet by entering your email below!
---
What is a Family Command Center?
Picture your best life where all the bookbags are in one place, your car keys are exactly where you need them to be, and you feel comfortable that you aren't missing a paper bill that needs to be paid online. Imagine writing all your meal plans down for the week on a dry erase calendar.
…and never forgetting a school practice pick up again.
Pretty cool, right?
That's your command center. It's 80% area to organize things and 20% method to using it how you need it. Each family will likely use it differently.
The most important thing?
You have complete control for designing it best for YOU.
Don't Think You Can Do This?
Can I show you where we started in Michigan years ago?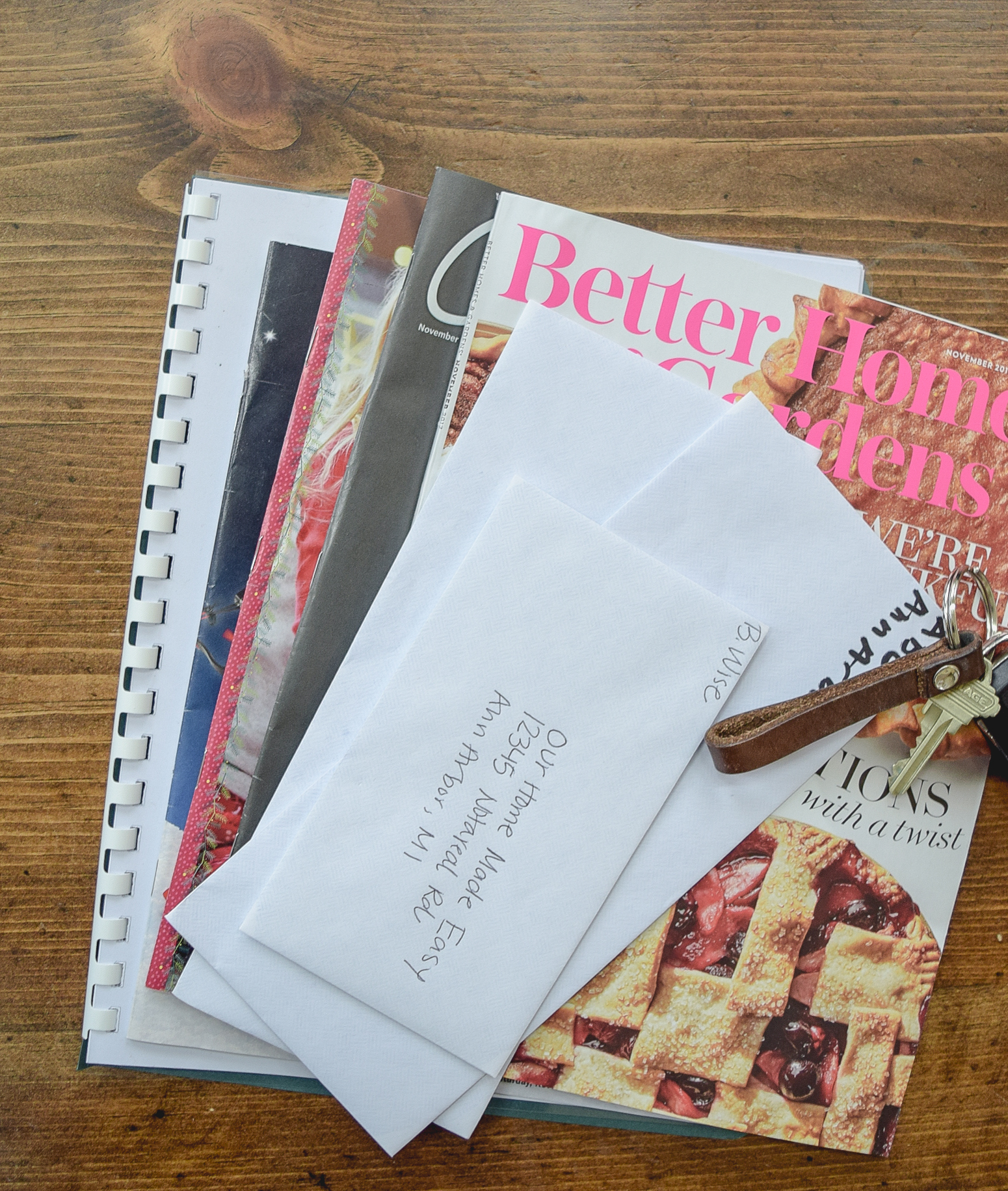 and let's not forget about THE ROOM…
A pile of papers and a plain key hook for all the things. ?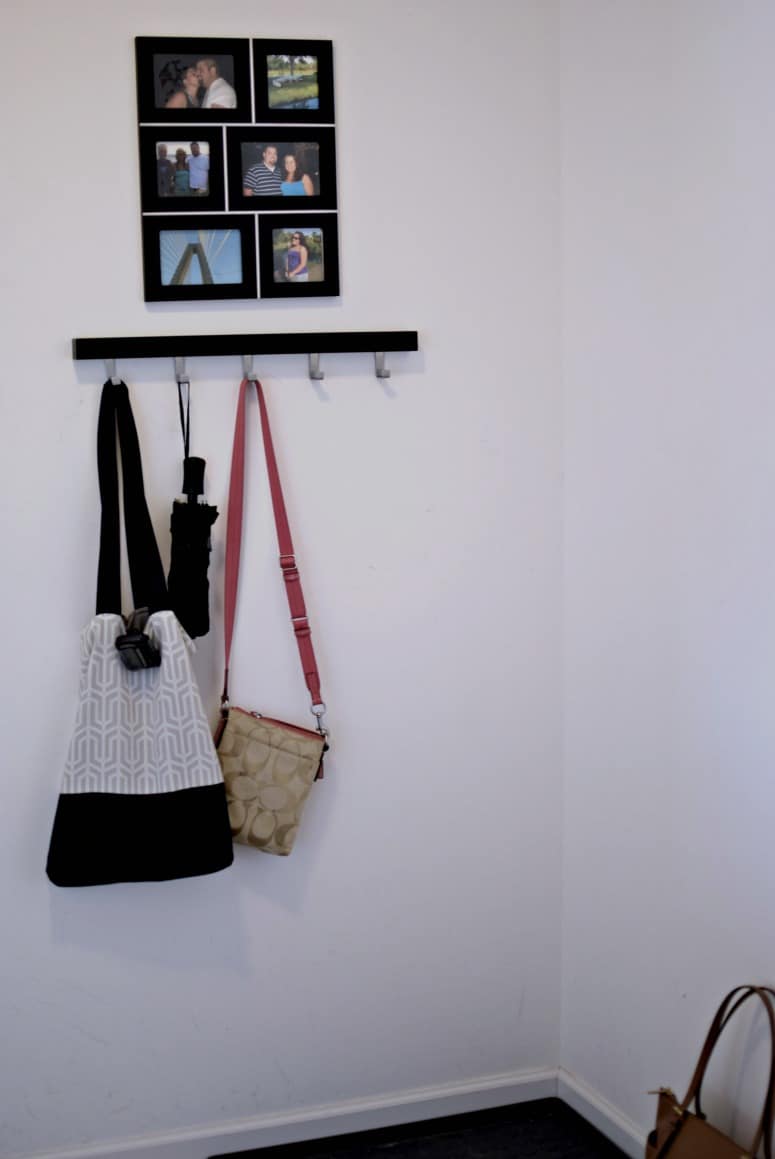 I promise, if we can make that little corner into something useful, you can too!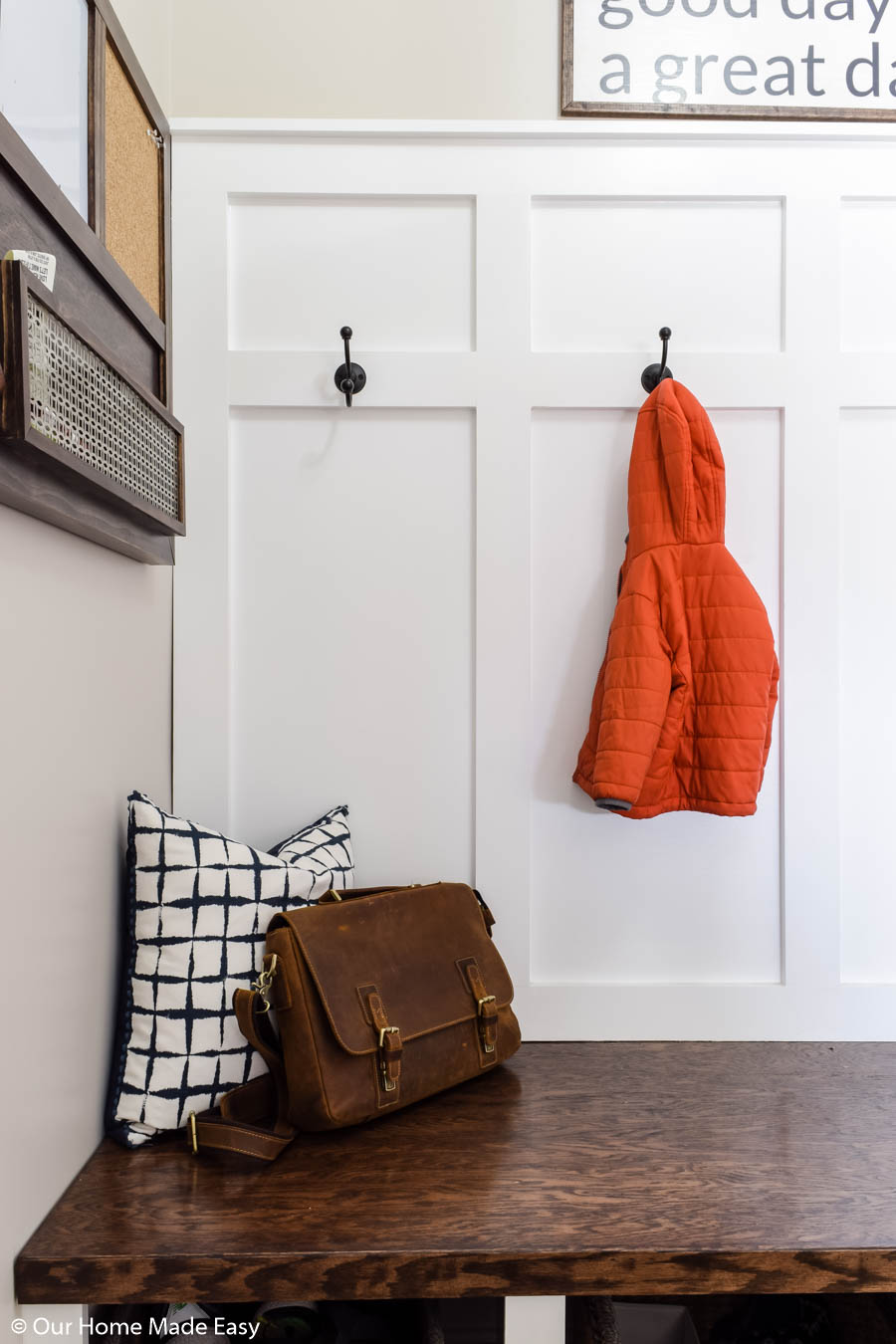 And let's get real. You can DIY it, you can Prime it, or even schedule it for Target pick up! Building a family command center is easier than cooking dinner. And you'll love walking by it every day!
By the end of this post, I promise that you'll feel confident that you can design your own family command center today! [DIY projects in one night not included!]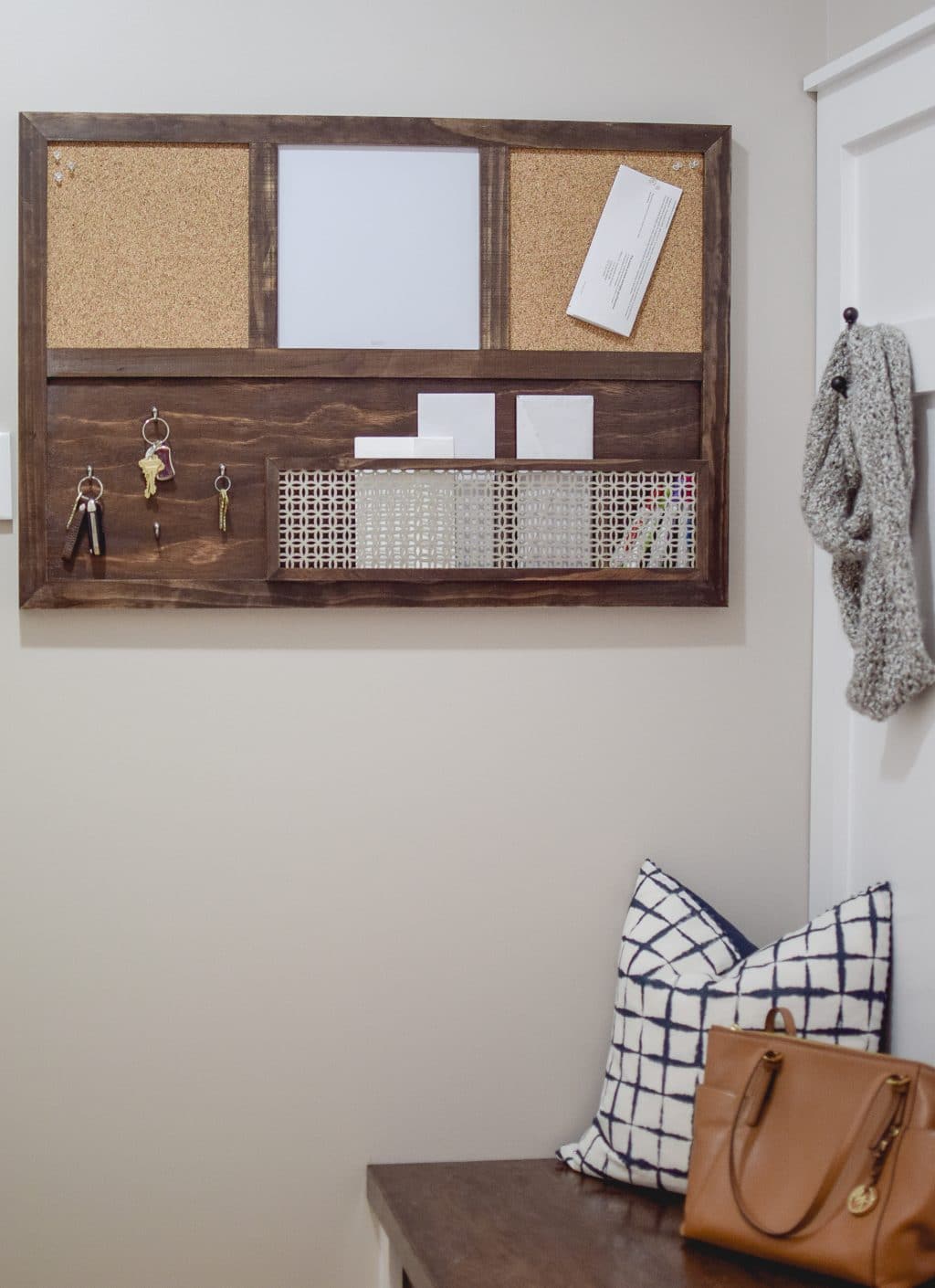 What Makes for a Great Family Command Center?
How to Build Your Own Command Center
First, let's talk about what makes for a beautiful AND functional command center! I am going to break down the pieces & parts to keep you from feeling overwhelmed and thinking "Well, that's too complicated…"
Not today my friends!
Pick and choose your favorite parts right here, right now.
Calendar — a place to keep track of schedules, practices, and those out of the ordinary plans [Need to plan school nights? Get a free after school planner HERE] Use a dry-erase calendar for dinner plans like this one!
Key Holder — is your command center near your garage? Consider hanging a small key holder to make sure you don't misplace those keys again!
Dry Erase Board for Notes — who doesn't need to leave reminders or messages between the family. This is one part that you will not regret adding ever.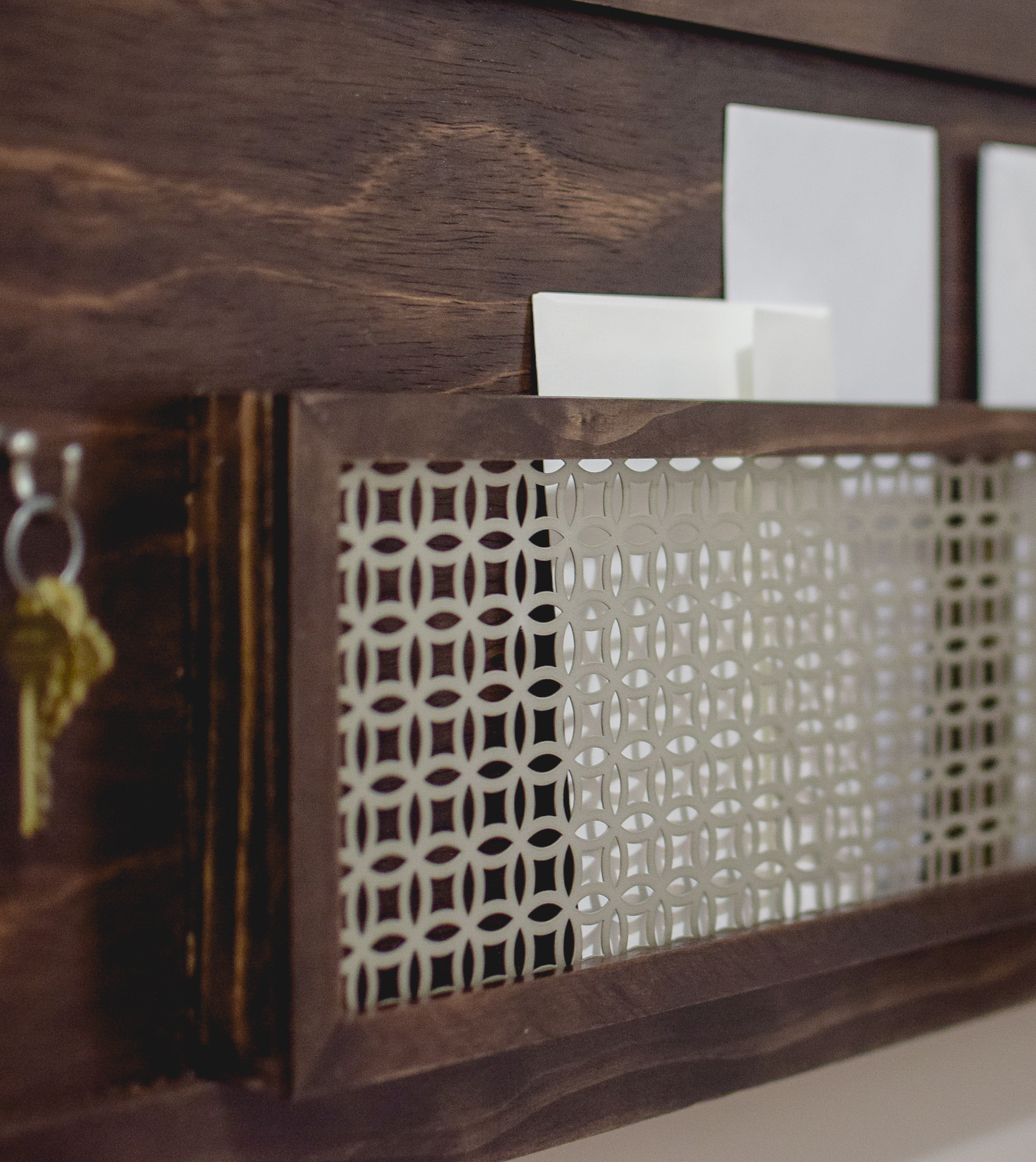 Basket for Papers — Have papers that need to go back to school, need to be signed, or need some attention? You can start with one basket or add a few grouped baskets like this handy organizer
Clock — totally necessary? Probably not, but for some reason, I always catch myself looking up at the clock when we leave the house. It's like mental preparation for how quick the daycare drop-off needs to be that day. You may find a clock adds some pretty to your command center!
Cork Board — we built our own modified version of this command center just for the cork board & dry-erase boards! I use the corkboard way more than I EVER expected
Other Posts I Think You'll Enjoy: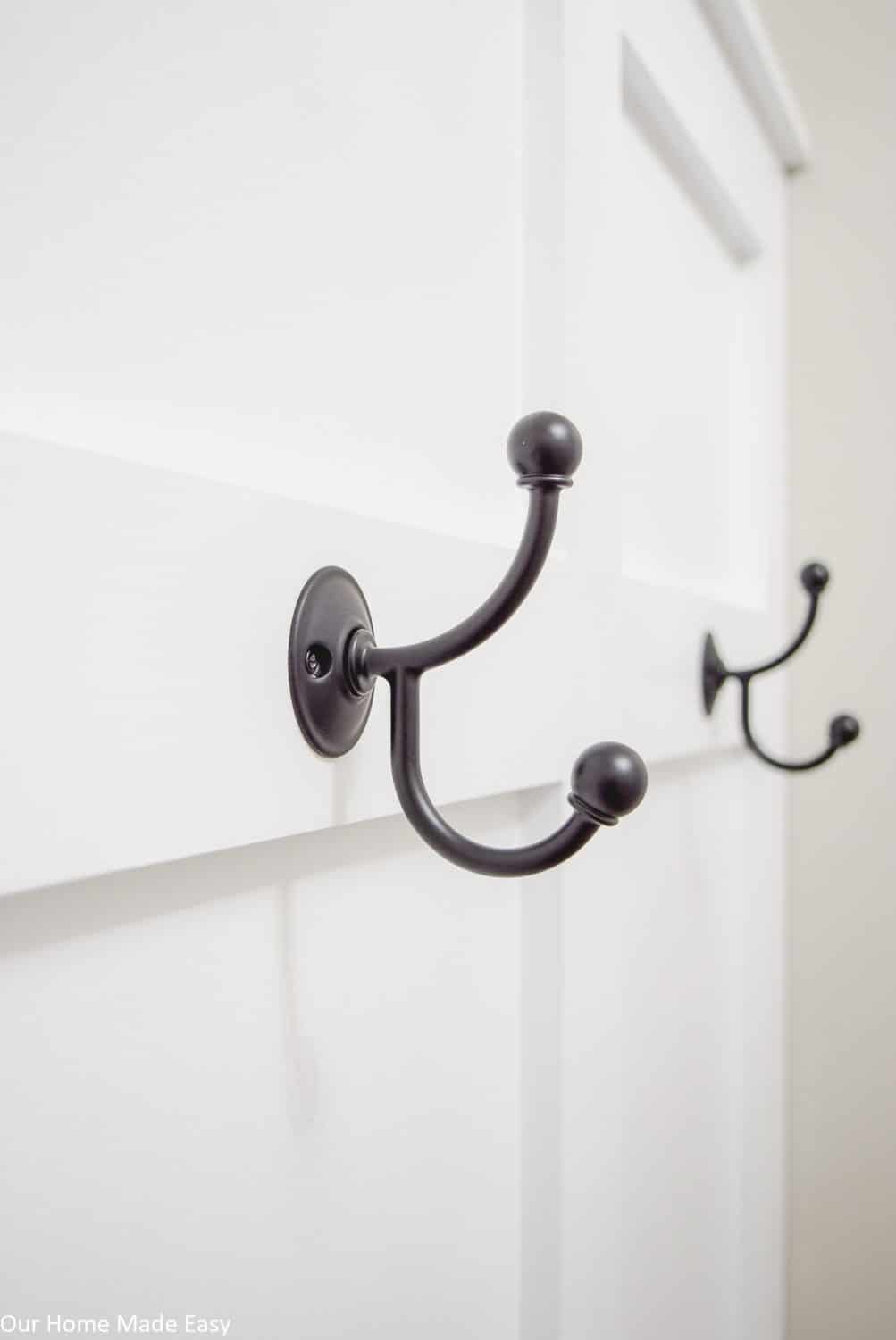 If you want your command center to double as the staging area for getting out the door in the morning, you'll want these next few items, too!
Bag Holders –– choose sturdy hooks for book bags and tote bags. These hooks can hang along the bottom of your command center. [These are a great value but are big. Choose these for a smaller profile]
Shoe Rack — you can buy one of those inexpensive rubber mats from IKEA, an indoor/outdoor welcome mat, or something nicer. Either way, make an area that yells "this is where your shoes should go!"
Chair — ground your space with a cute little chair or stool to help get those shoes on & off quickly.
and lastly…
Art! — make your space beautiful! Make it something that makes you smile when you walk past it. Consider adding some small picture frames on the wall, collage style, or some wood artwork. Once you build you command center, take a stroll through Home Goods to find that last piece.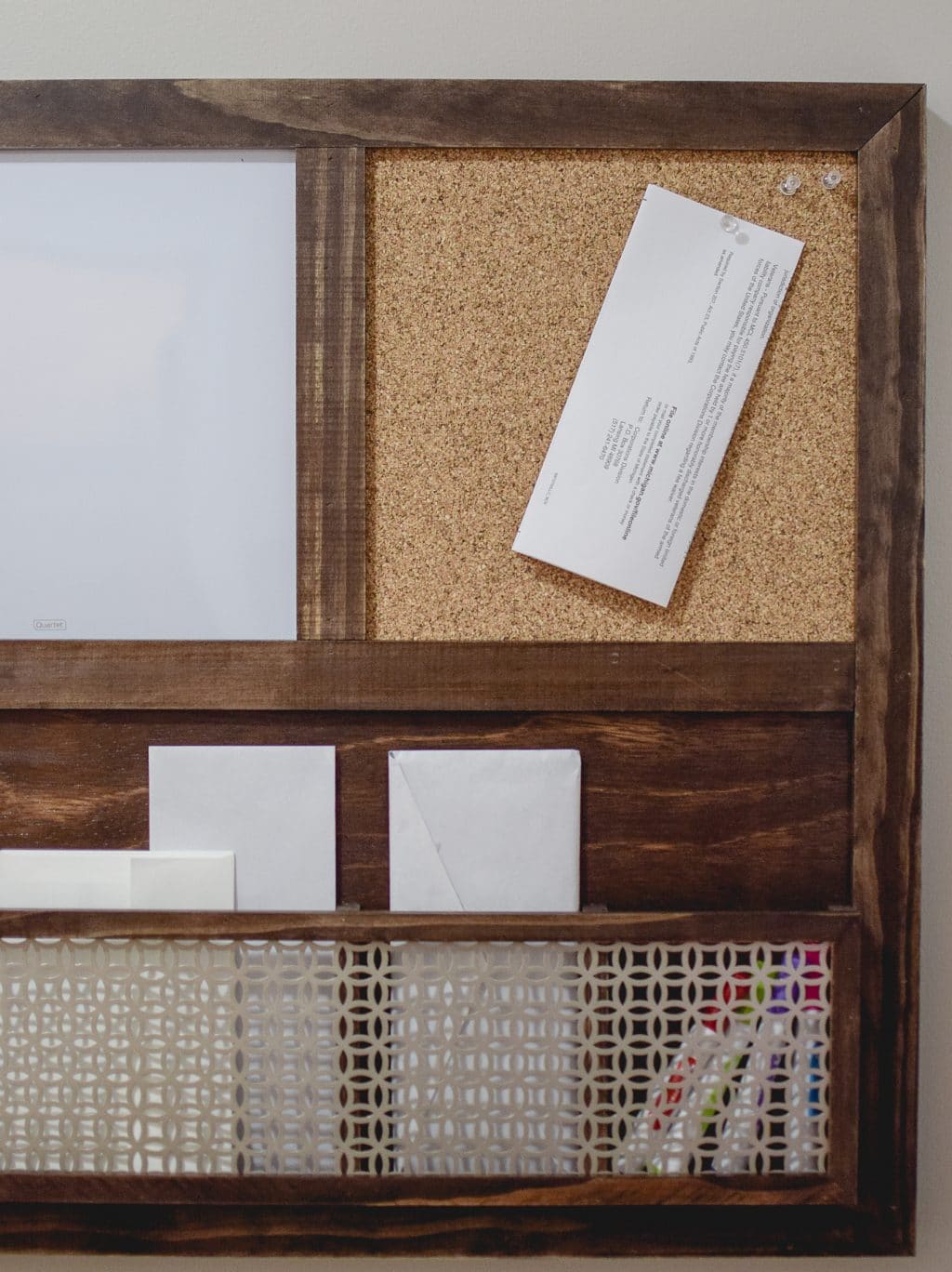 Don't have time to build your own command center from scratch?
I completely understand! Here are my favorite sets to get you started right away, no planning needed!
My Favorite Command Centers
To help get your creative side flowing, I wanted to share some really beautiful family command centers with you. Take a look at them and look for items that you love and items that you could use in your home!
Build Your Family Command Center
Are you feeling inspired to start your own family command center? You can do this!
Start by taking a look at your blank wall(s). You may choose a space that is just inside your garage, in a hallway, or even in your kitchen. Once you've narrowed down your new family command center, start piecing together what you need in the space to build your command center.
To save money & time, shop in your house! Just about anything can be hung with 3M Command Strips. 🙂
Once you have searched high & low throughout your home, start filling in the spaces with finds from stores like Target, Amazon, or Home Goods.
Hang all your items with small nails and command strips. This will give you more freedom to move your items around as you use the space.
Don't forget to 'ground the space.' Make sure there is a spot for shoes or a chair if possible.
And that is it!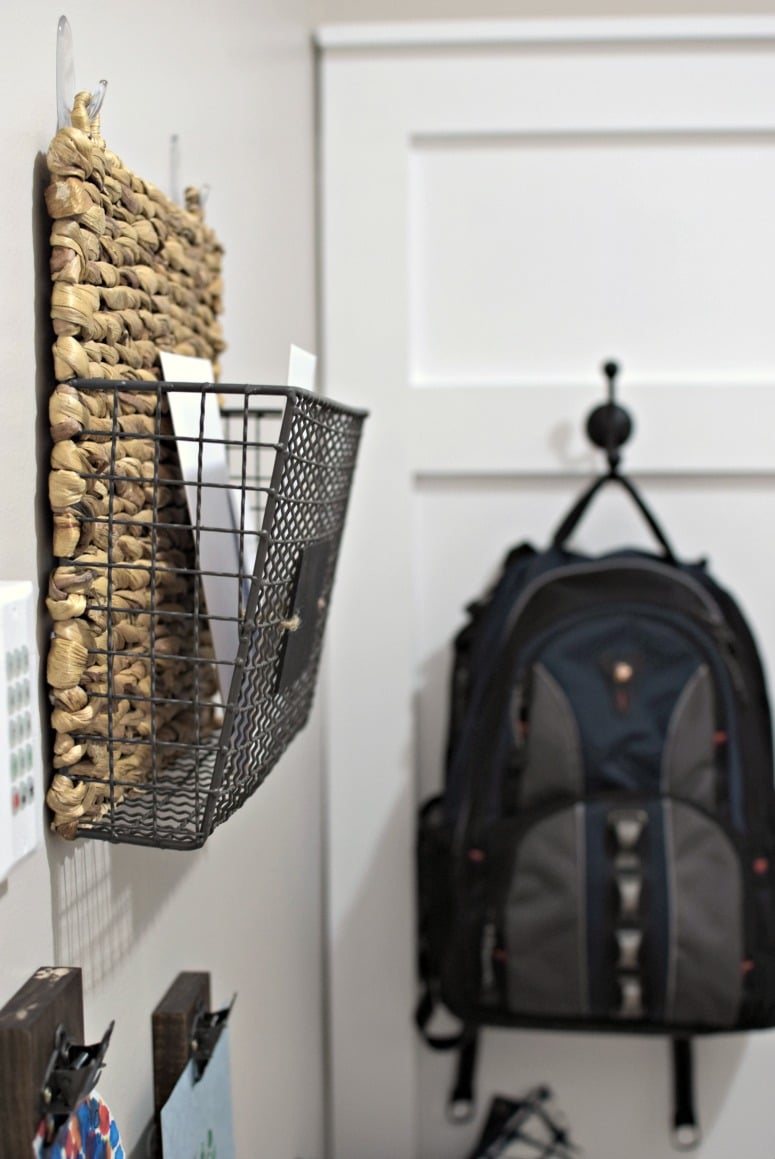 Starting off the back to school season with your own family command center has never been easier! Start piecing together the pieces you need to build a unique space that works for your family. Don't forget to check out the other sites for more inspiration. I think you'll find one that you love!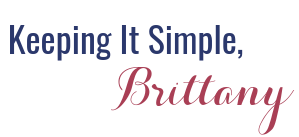 PIN FOR LATER: