Build Your Ultimate Morning Routine for School Days
Create the best morning routine for school with these tips & tricks! Make the first day of school go smoothly with a great morning routine. Balancing your time being a working mom? You don't want to miss these working mom resources, then!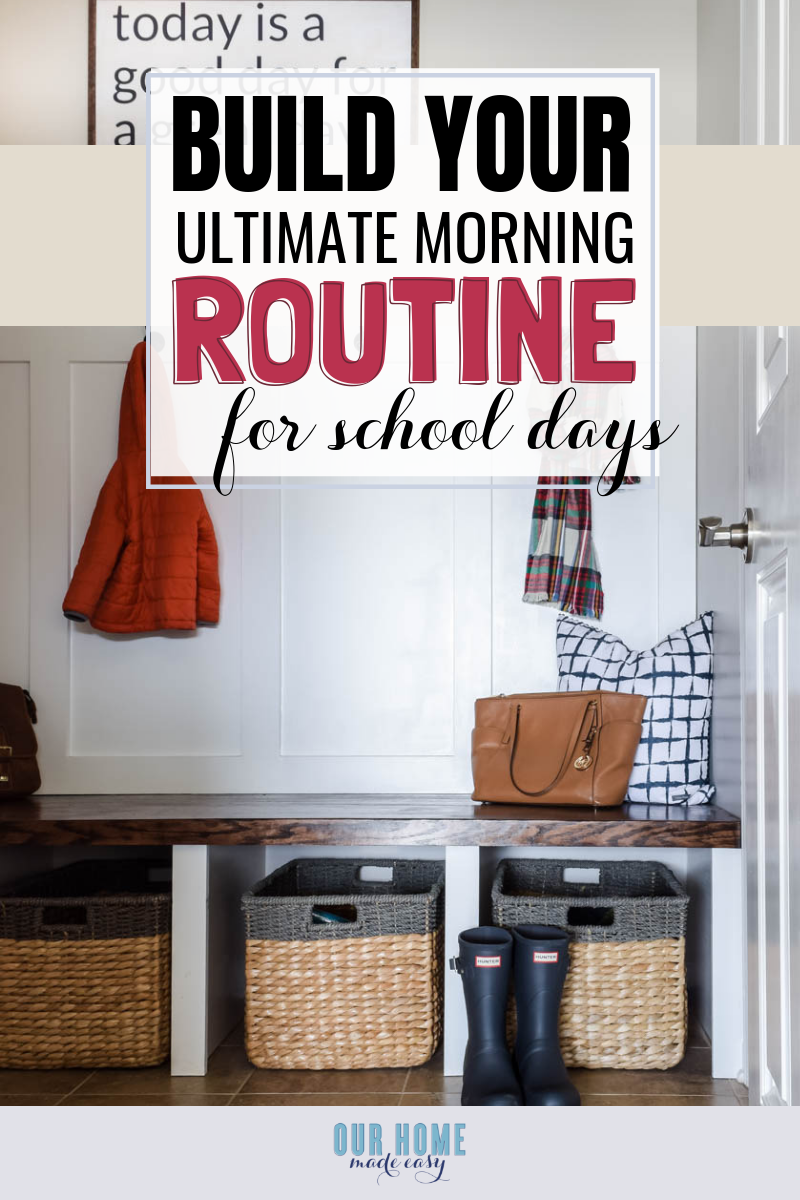 (This post contains affiliate links. Please see my Disclaimer for more information)
Ready to jump back into the back to school morning routines? Me either! But together, we can build your morning routine for school, just in the nick of time.
Can you believe we are already talking about the kids going back to school? Didn't we JUST get out for Summer? Wowza. And yet, here we are getting ready to start school the first week of August. #ImNotReady
When it comes to morning routines, the Summer may not change much from the Fall.
And why is that? We are still working, the kids are still at daycare and Summer camps!
But what does change?
All the book bags, school projects, and packing lunches!
If you need some quick motivation for winning the morning routine this year, this post is for you! Pull up a chair and a piece of paper, let's get to planning your most efficient morning routine ever!
---
Looking for the best way to get out the door on time in the mornings? Please snag your own "7 Ways to Get Out the Door Quicker in the Morning" cheat sheet by entering your email below!
---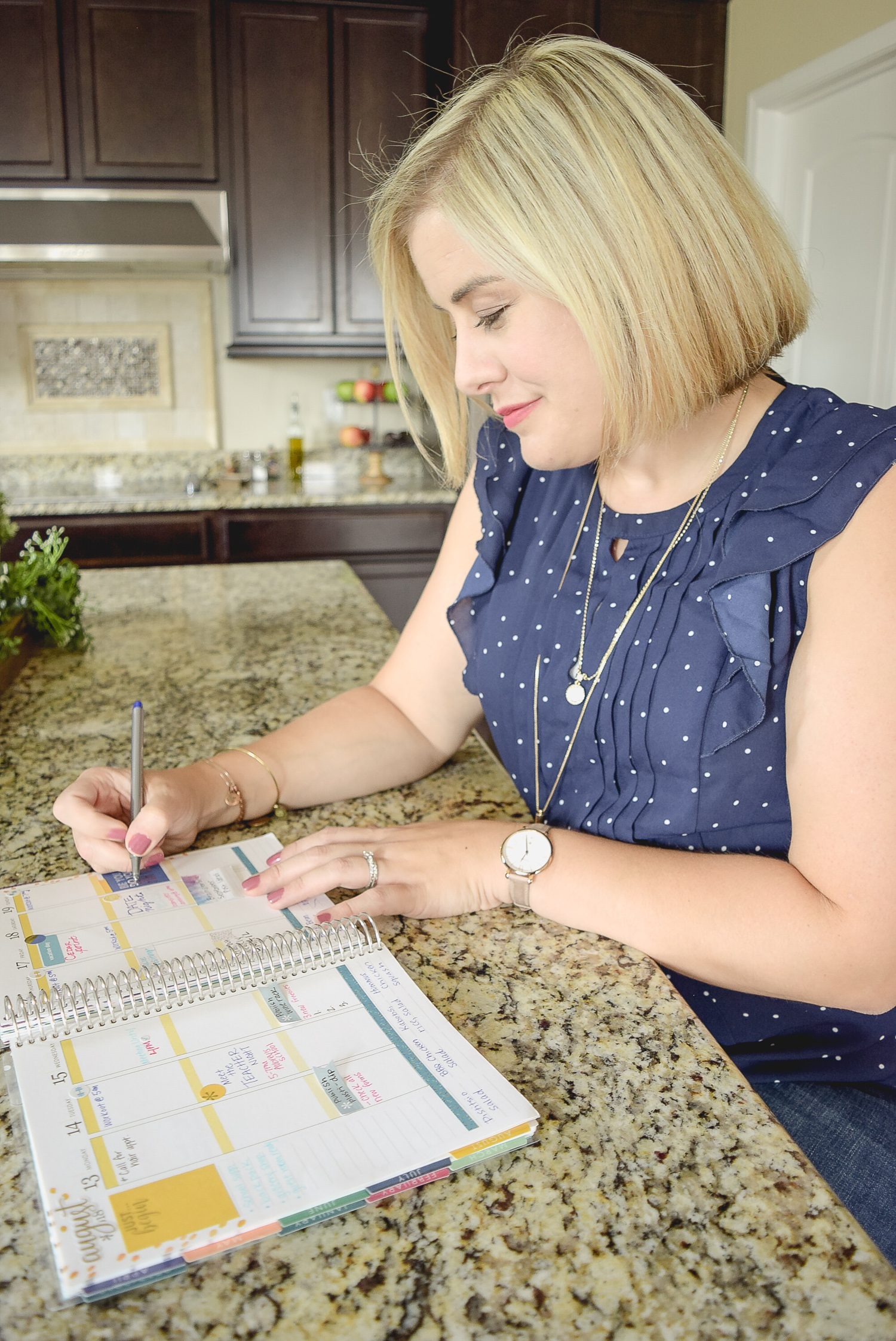 How to Create Your Morning Routine for School
Do a Dry Run Before the Big Day
In the week leading up to the first day of school, do a quick dry run of your morning routine. You can do it three different ways… you can do exactly as you are now and look to see how long it goes.
or…
If you are feeling confident about your morning routine getting out the door, you can practice your commute time to school or before care.
or…
You can follow the nest several steps and try practicing it out before the big day to make sure you have plenty of time!
Regardless of which option you choose, make sure you do at least one full dry run. It will calm your nerves for the kids' first day of school.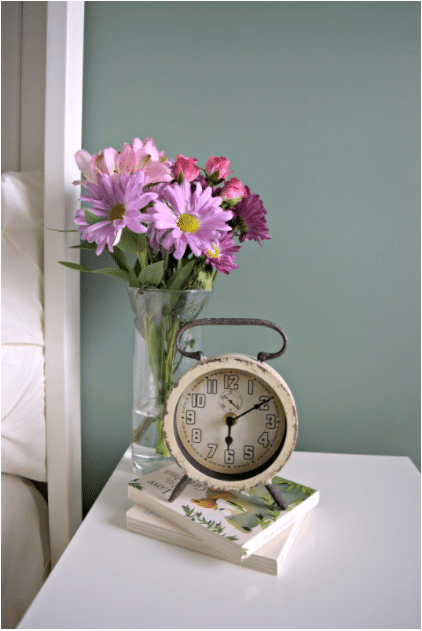 Work Backward
Are you trying to figure out when you should leave the house in the mornings? Or when you need to wake up to avoid starting off the day already behind? If so, use the work backward method!
Here is an example for a mom who needs to drop their kids off to school and make it work at a specific time:
Start by writing down each task you need to do in the mornings.
Waking up
Hitting snooze on the alarm
Taking a shower
Making coffee
Getting yourself dressed
Getting the kids dressed
Packing up lunches
Loading up your car(s)
Leaving the house
Childcare drop-off
Arrive at work, on-time
Take a piece of paper and write down your morning activities. Then, add 2 columns. Title one, "Running Time" and the other "Duration Length"
Work backward from the last activity (at the top). If you need to be at work by 8 AM, write 8 AM in the running time. If it takes 15 minutes to commute to work from the school, write it the duration length.
Now, write 7:45 AM in the next activity. If it takes 20 minutes to arrive at daycare and unload everyone, write 20 in duration length.
The next task should have a running time of 7:25 AM. Continue working backward for your tasks until you've reached the time that suggests when you need to wake up for the day.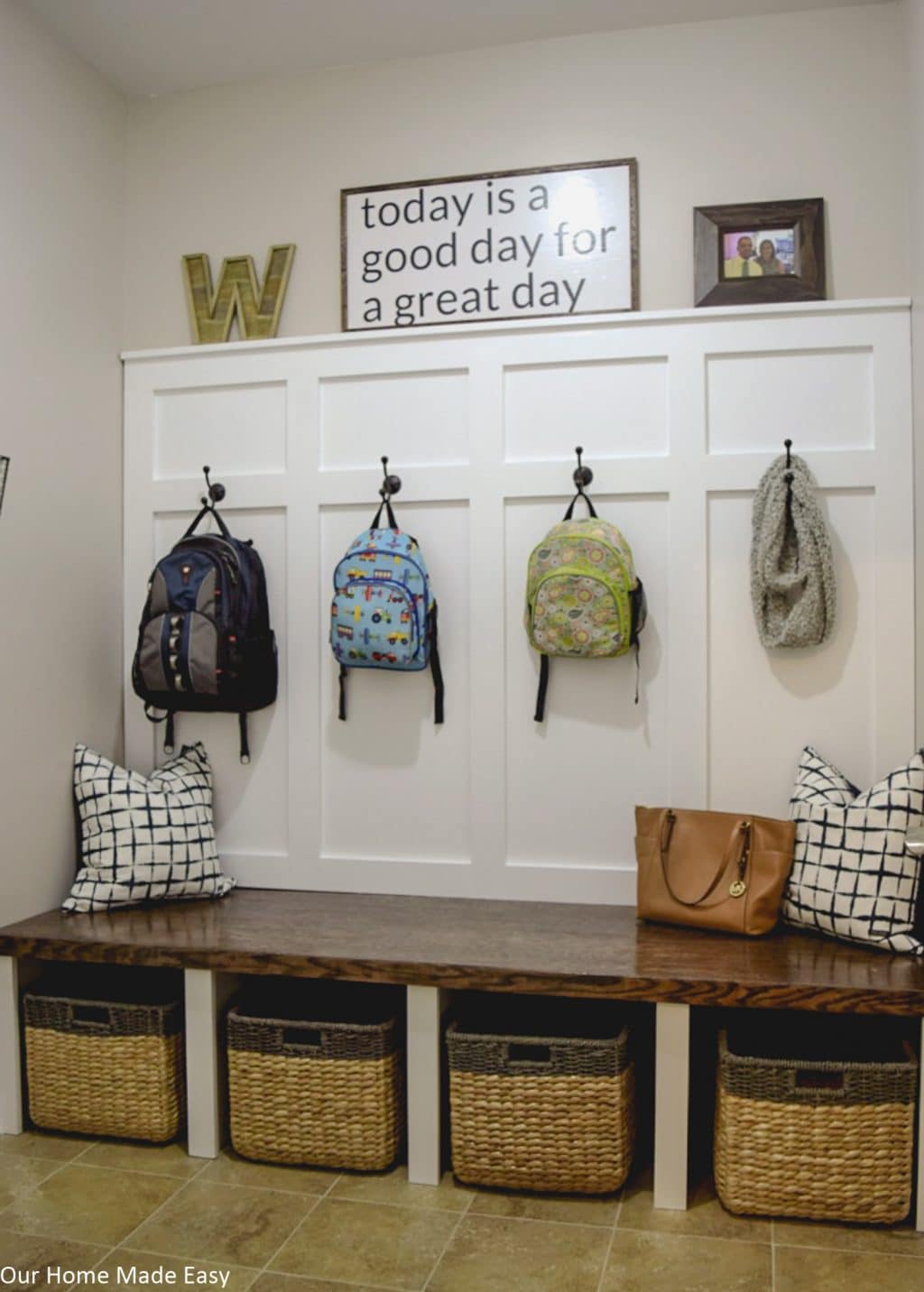 Other Posts I Think You'll Enjoy:
Create a Staging Area
The easiest way to make for a smooth morning routine is to make sure every item needed is placed in front of the back door, the night before!
Whether it's a book bags for the kids, school project pieces, or a tote bag for me at work, making sure that we haven't forgotten a bag in the morning makes me feel more confident as we run out the door.
The bigger the pile of bags in front of the back door, the better I feel that our family hasn't forgotten a thing.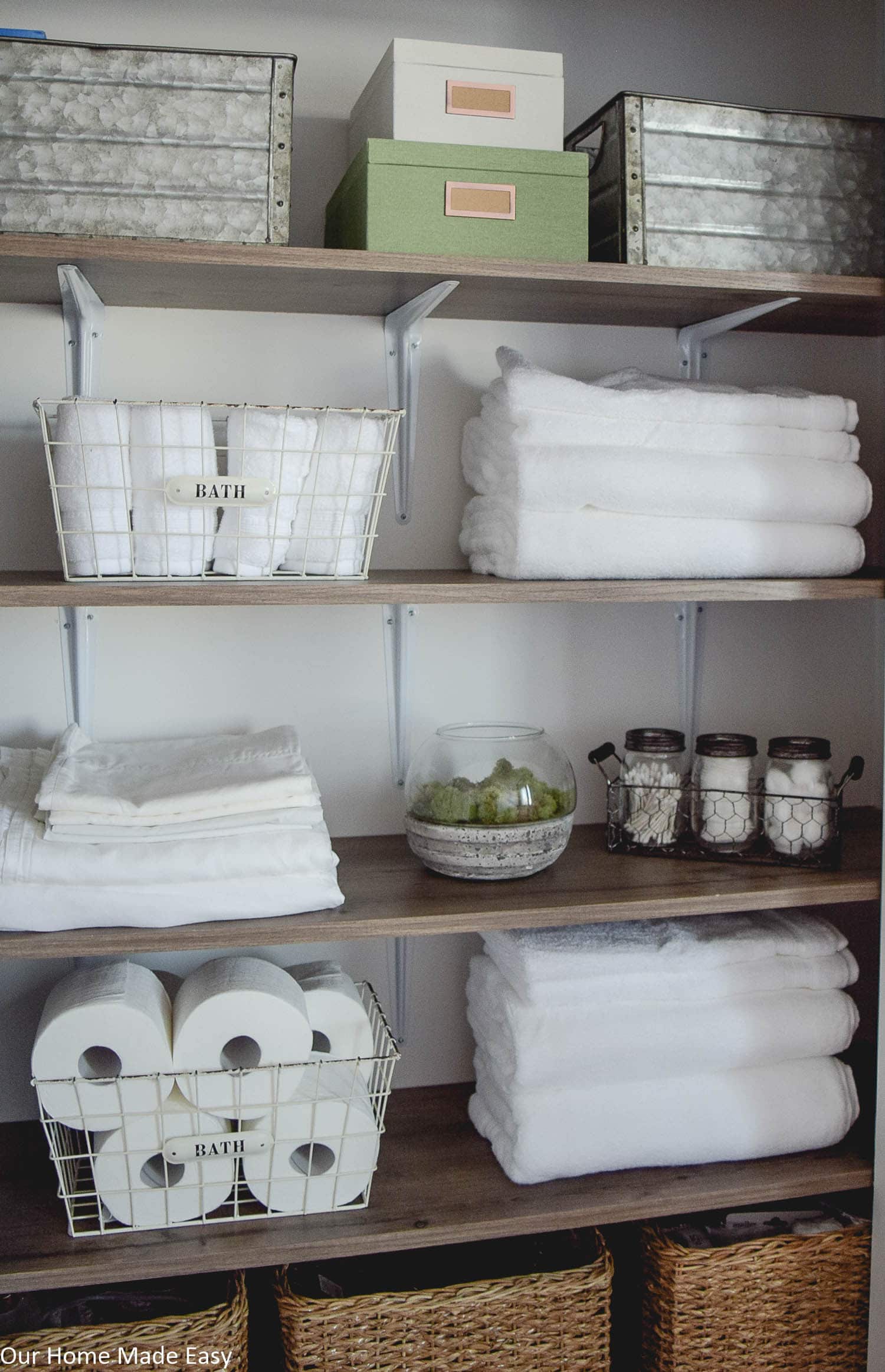 Be Ready Before the Kids Are Ready
As you are planning a back to school routine, plan to shower & dress before the kids wake up. I understand what it's like to feel interrupted every 3 minutes in the mornings. Someone needs to be reminded to get dressed, brush their teeth, or put on their shoes!
While we can't avoid all the prompts the kids need every single day, we can certainly avoid the interruption part. Set your alarm about 30-40 minutes before the kids wake up to give yourself plenty of time to shower, start a cup of coffee, and do your hair in peace.
Having yourself 75% ready can help you avoid feeling overwhelmed in the morning!
[P.S. Dry Shampoo is my morning BFF. Between this dry shampoo and this curler wand, I can make it 4+ days on a single wash!]
[P.S.S. Wondering how you can get dressed and look great in just a few minutes, too? I'm sharing how to feel put together and feel great in your clothes here]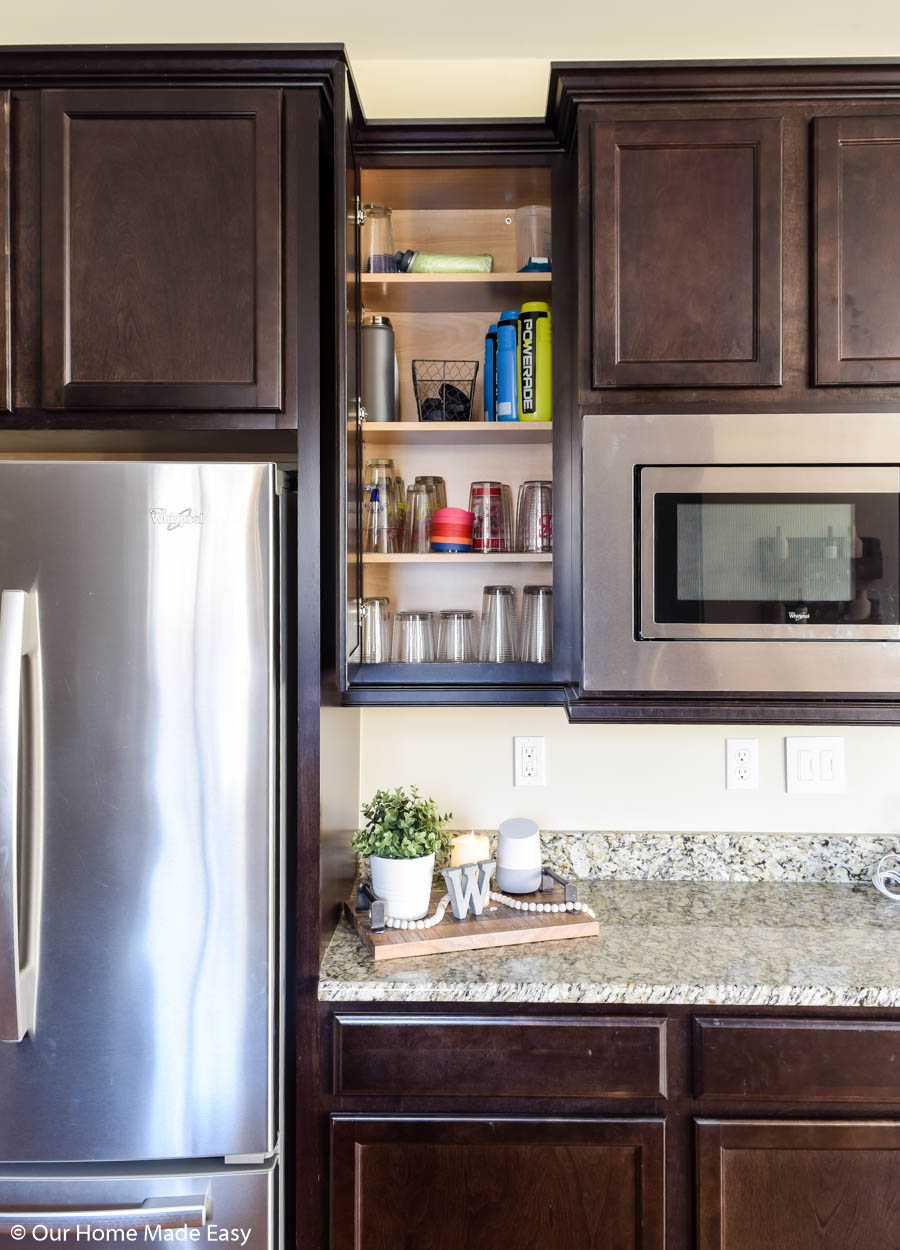 Leave Your Lunch Boxes Out on The Counter
After you clean up dinner dishes, set your lunch boxes back out on the counters for the next morning. Walking past them in the morning will help you remember them each day.
Want to get an extra heads up on your morning routine? Pack up all your non-refrigerates in your lunch boxes so that you can practically grab & run in the morning!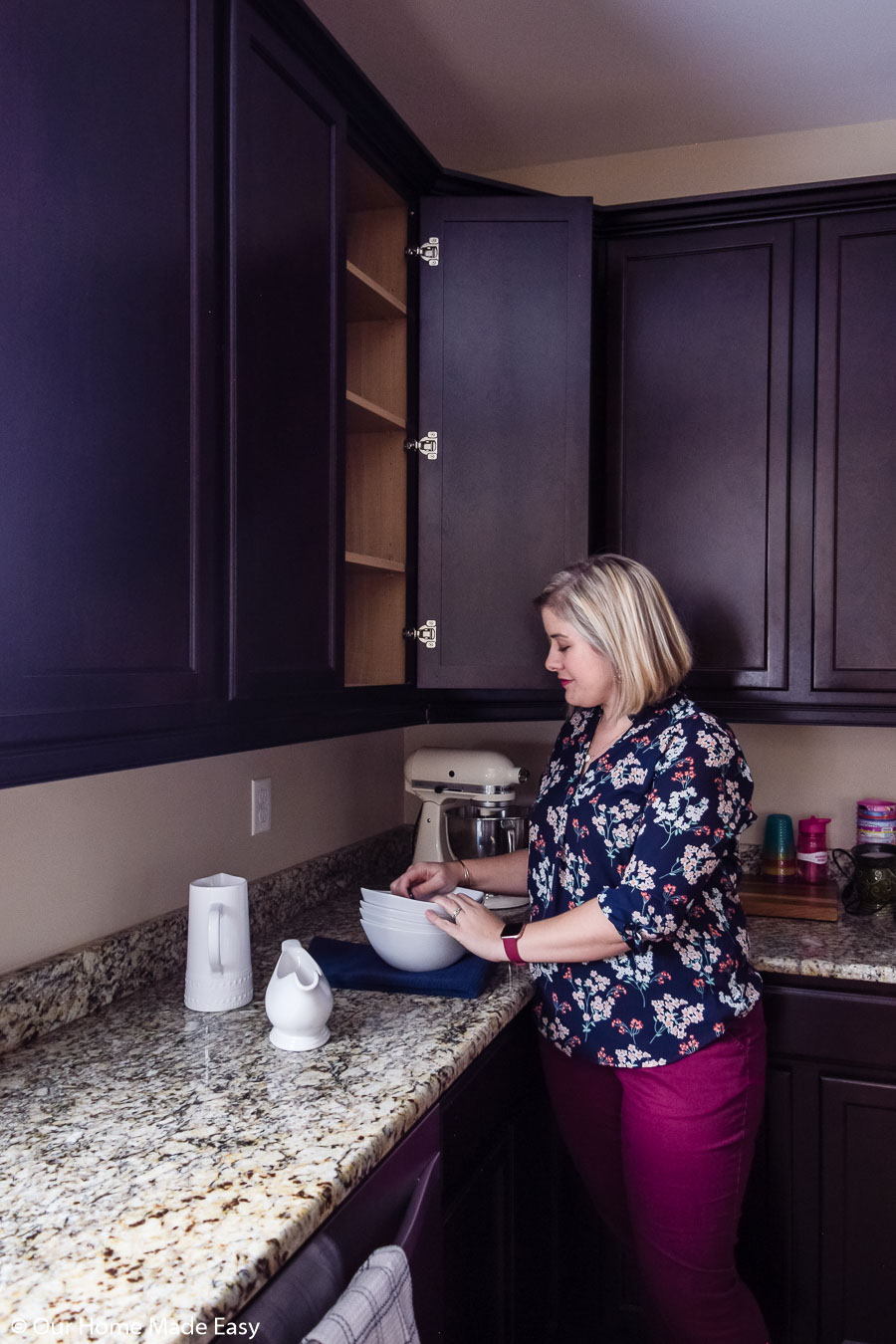 Make It a Team Effort
As much as possible, ask everyone to chip in and help in the morning. You could assign tasks everyone has each day, or you could yell out what you need each morning.
Starting the school year with a strong group effort is a great way to helping you stay moving throughout the entire year.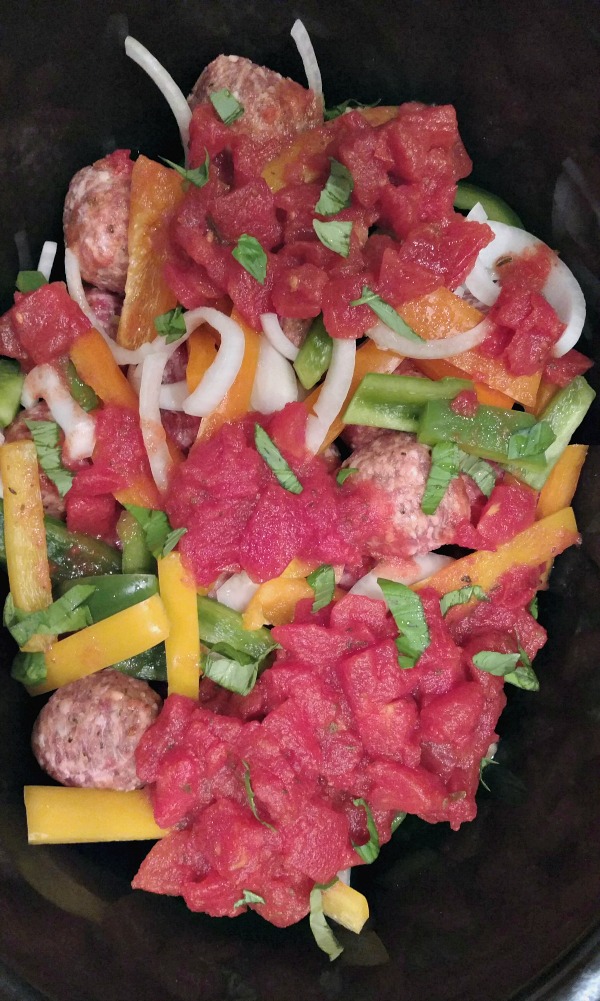 Slow Cooker Your Dinner in PJs
Do you love the convenience of slow cooker dinners? But dislike getting spills on your clothes or completely running out of time to prep your slow cooker dinner?
If so, make prepping your slow cooker dinner a part of the time you have before the kids wake up. Whip up dinner while you're still in your pajamas to avoid having to change shirts just as you're running out the door (ask me why I called this one out). ?‍♀️
Grab my FREE slow cooker cookbook for 9 dinners with less than 6 Ingredients!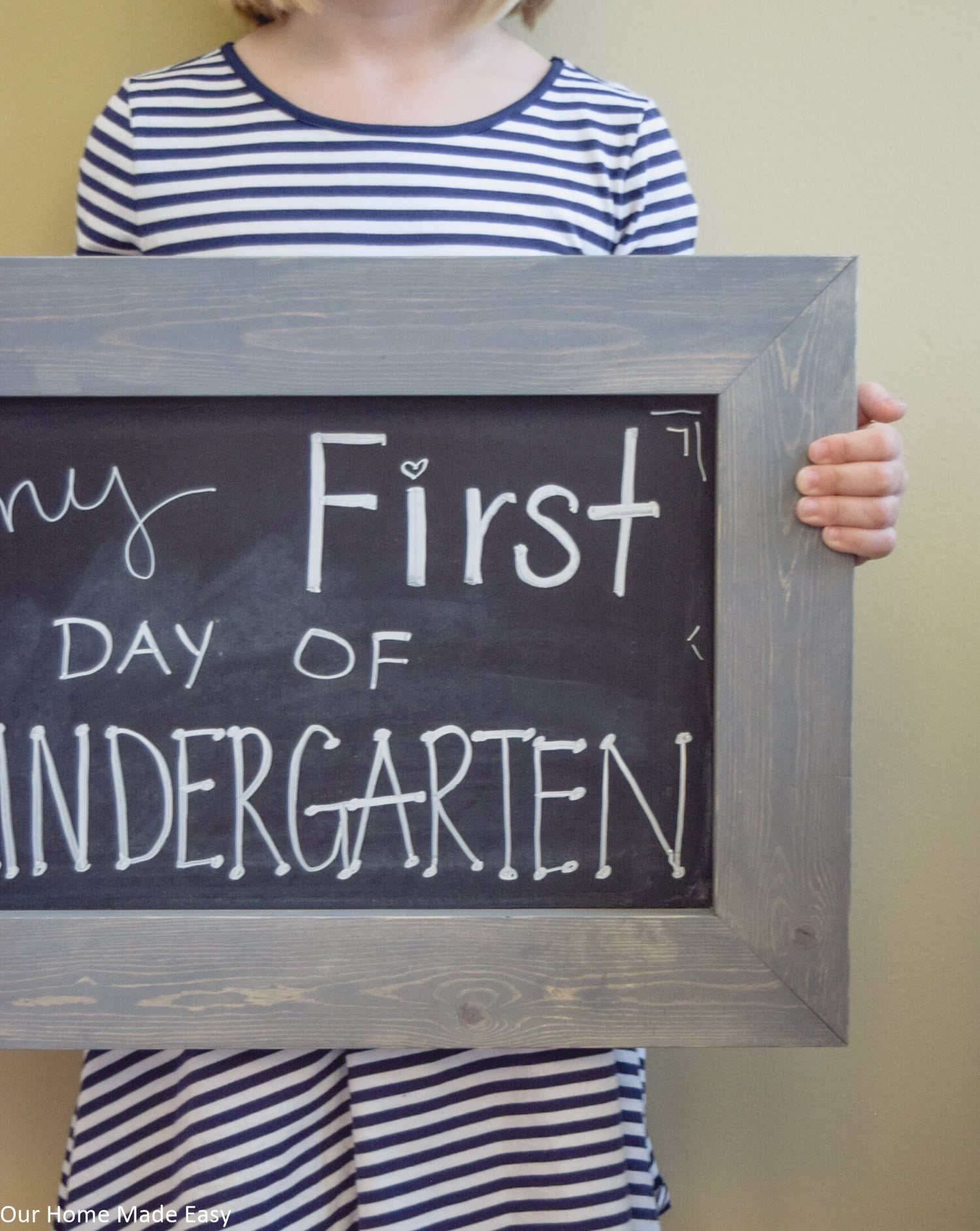 How to Handle the First Day of School
The first day is messy. It's chaotic, even if it's in the middle of the week! It feels likes the most exhilarating Monday ever…
To curb that chaos, start practicing some of that morning routine before school tips early on in the week. Do your dry run for making sure you're giving yourself plenty of time to commute and handle drop-offs.
If you have younger ones, pick out their outfits and shoes ahead before bedtime to make it one less decision on the first day.
Give yourself some flexibility if you can, the first day of school won't be a walk in the park. Just remember, there won't be a morning more chaotic than that first day. 🙂
My Morning Routine
For us, we like to go into work early to avoid long commutes in downtown Phoenix. Each day the kids start their days in Before School care and daycare. Thankfully we have one drop-off and it's along our way to work.
After six years, I still like to wake up before everyone and enjoy a cup of coffee. It's my time to get a little blogging done or sit quietly and scroll through my phone (it seems like the whole world is already through their day when you live in Arizona!)…
To help us remember everything when we leave, we pile our bags in front of the door.
How to Make Morning Routines Better
If there is one thing I've ever learned about parenting, working, and trying to be an adult, it's that everything will inevitably change. As your kids sign up for sports with practices in the morning, or if your commute becomes longer, you'll need to adjust how much time your morning routine will take you. Plan for the changes a few days in advance to give yourself a little extra time to adapt.
You may find that you'll give up making packed lunches, or you need to wake up a little earlier. Trust me, with a few of these strategies, you'll continually make your mornings even better each season of your life!
Other Posts I Think You'll Enjoy: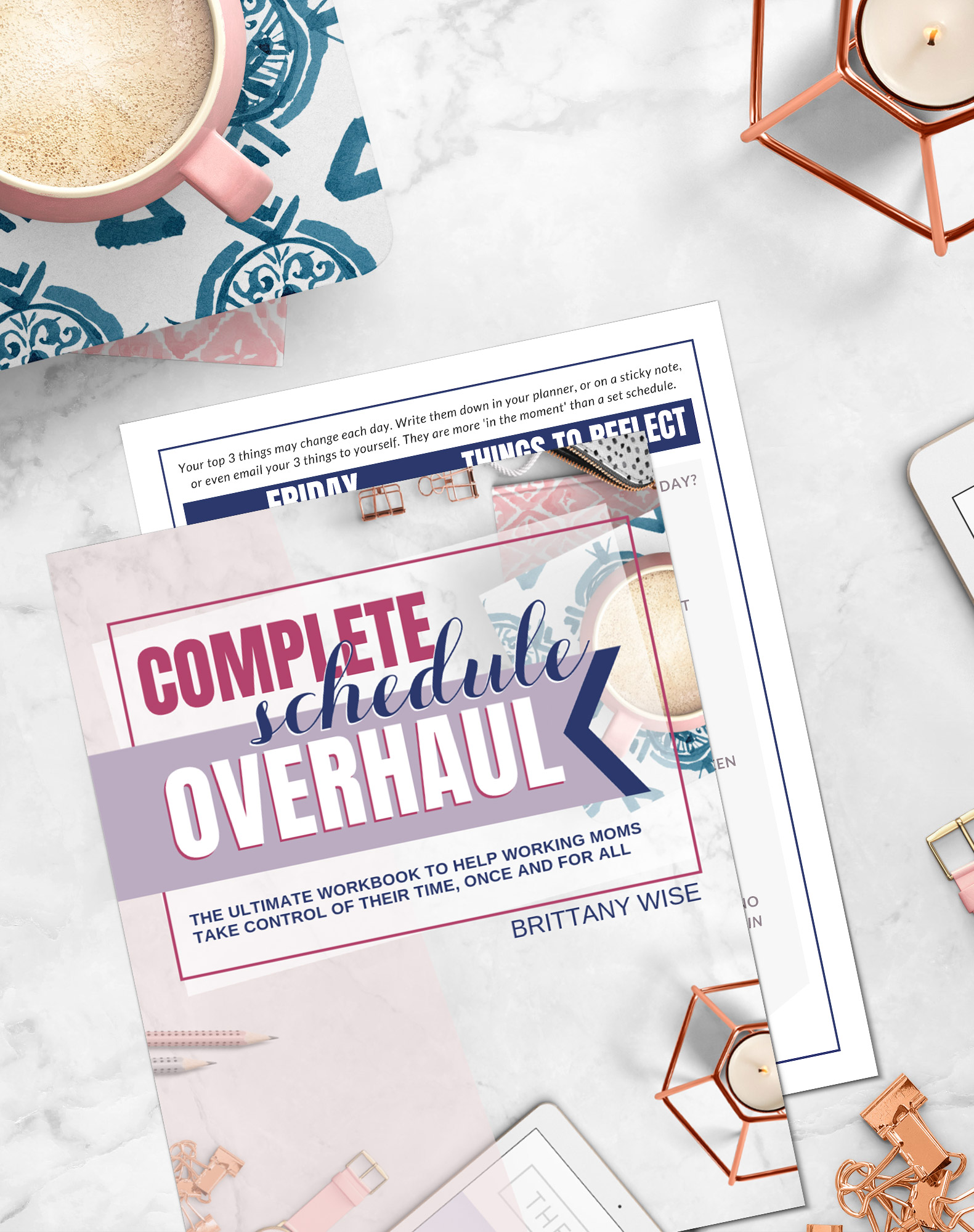 Planning your morning routine for school should be quick if you are already handling the daily summer camp and daycare drop-offs. If you aren't already in a routine, be sure to do a quick dry run before the first week of school. You'll make the morning one more thing to crush just before Summer ends. Happy planning my friends!
If you're ready to jumpstart your nightly routines, don't forget to grab your copy of the Complete Schedule Overhaul!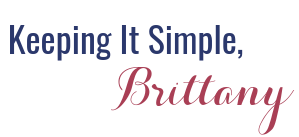 PIN FOR LATER: