Super Easy & Cute Tote Bag Tutorial
It's almost springtime! When it's spring, I love to find a new tote bag to feel festive. Somehow they always look cute and come in so many perfect sizes. Since I am always looking for a new project, I thought that perhaps I'd make something for ME.   I started sewing a year ago. Since then, I've enjoyed learning how to sew items for my babies, home, and gifts for friends. A cute tote bag would be the perfect thing to try next! Yes, that is right, this Mama is making something for herself.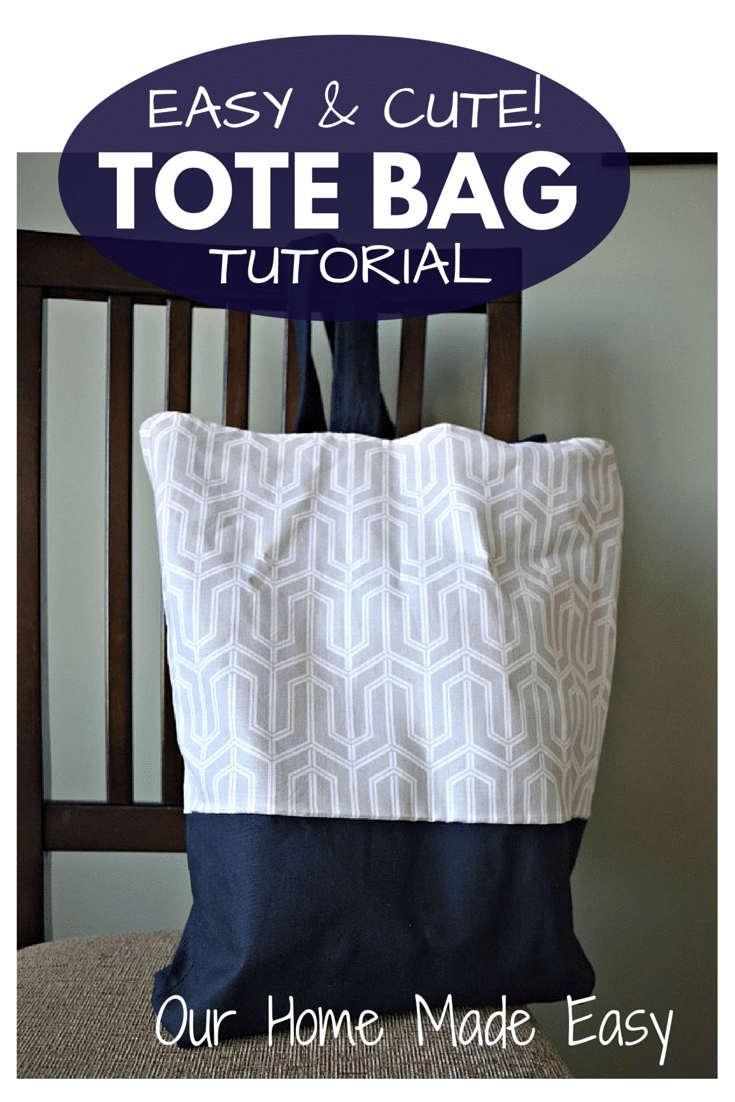 I am a huge fan of the Crazy Little Projects blog. Amber shows sewing newbies some wonderful (and easy to follow) tutorials. I learned how to sew using her sewing series and I immediately thought of her how-tos when it came to making my tote bag. This tutorial was very easy for a first timer and pretty darn adorable!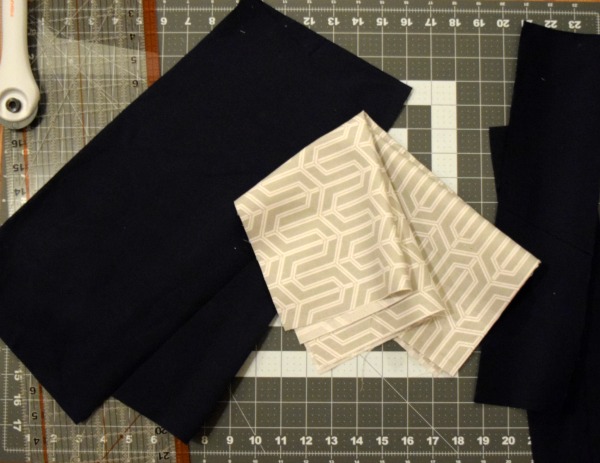 The tutorial called for canvas. I had never sewn with canvas before and I was looking forward to my options! I picked out three coordinating fabrics and started sewing.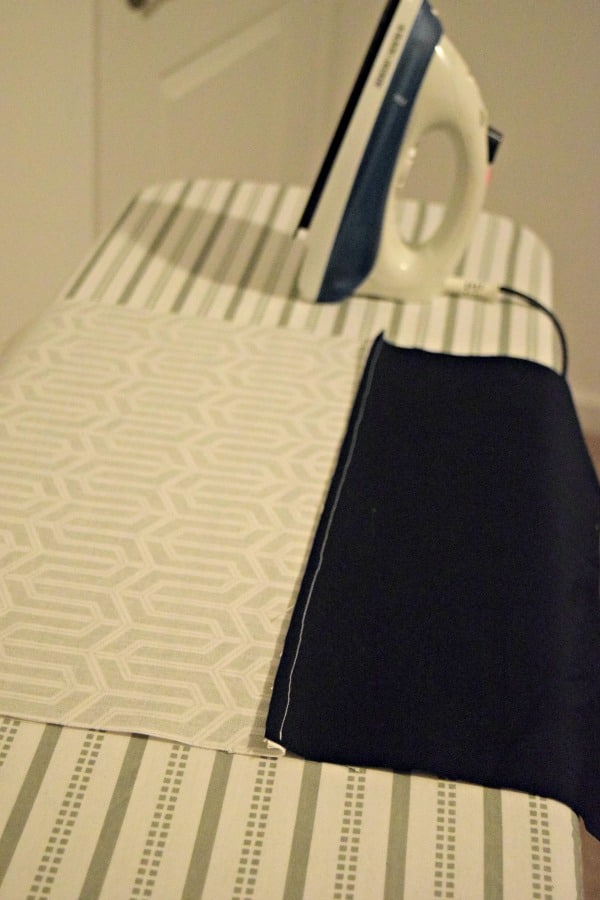 Like any other project that I sew, I make sure to always press the seams. Everything lays so much better when pressed.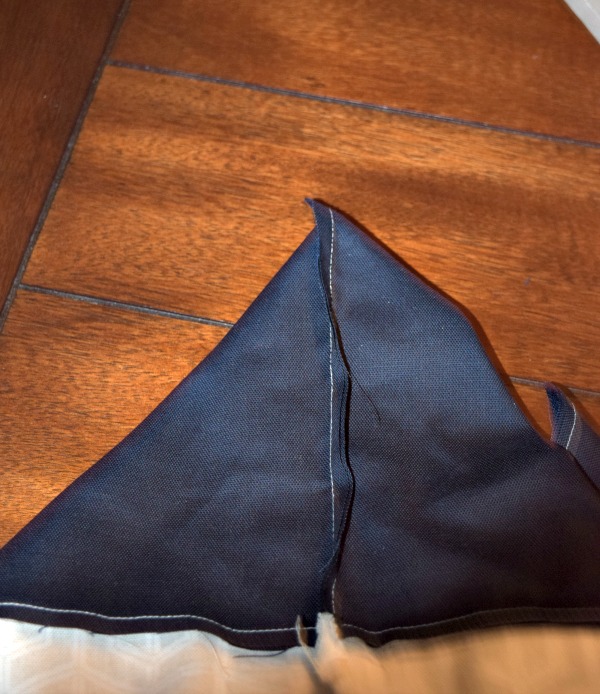 The tutorial called for making squared off box corners. I had never made these before and was a little perplexed! So I took lots of pictures to document my attempt at making box corners. Here I am folding out the corners to a point. Each side is folded out to form a diagonal.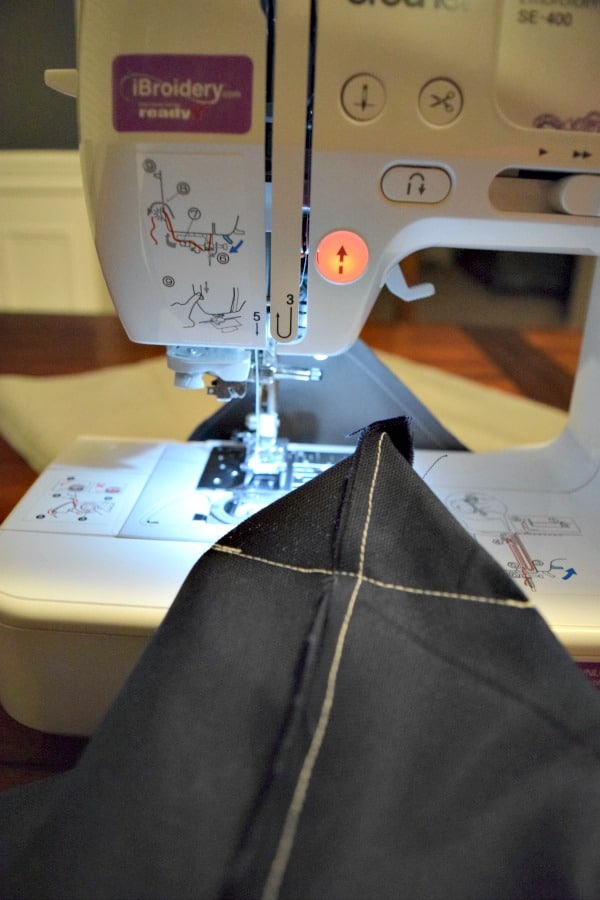 Then, I sewed a straight line across the bag to seal off the corners. I measured in the same distance on both sides. Notice how I doubled up on the ends to reinforce the seams. This may not be necessary, but for my first tote bag, I wanted it to be sturdy!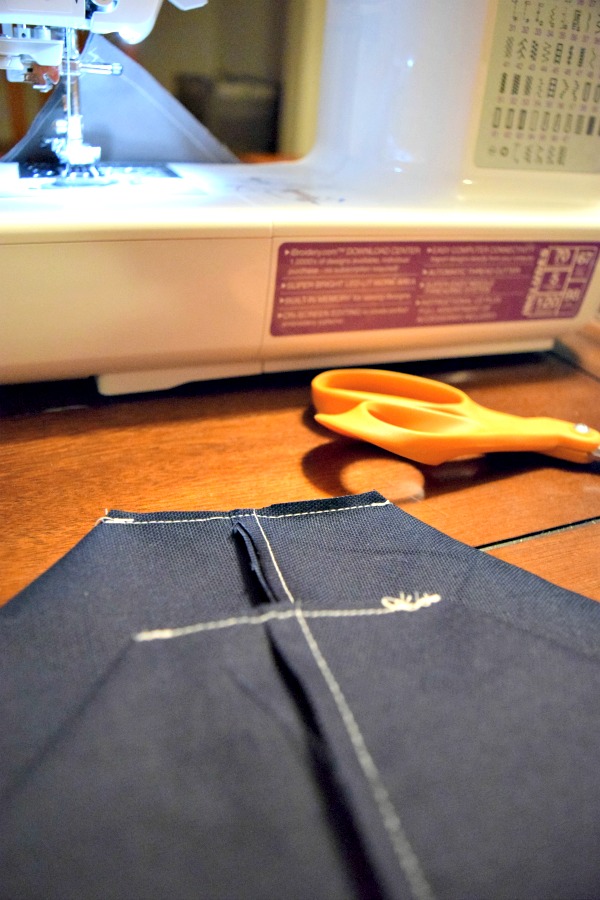 Then, I cut off the corners! This was pretty unnerving. What if I did it incorrectly?!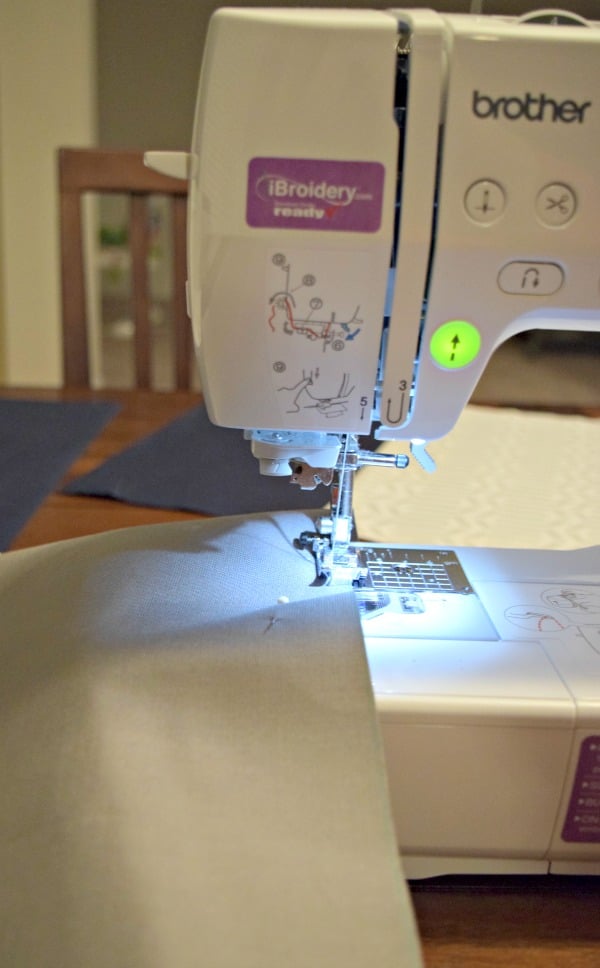 I used a solid gray for my lining. This tote was moving along nicely and easily!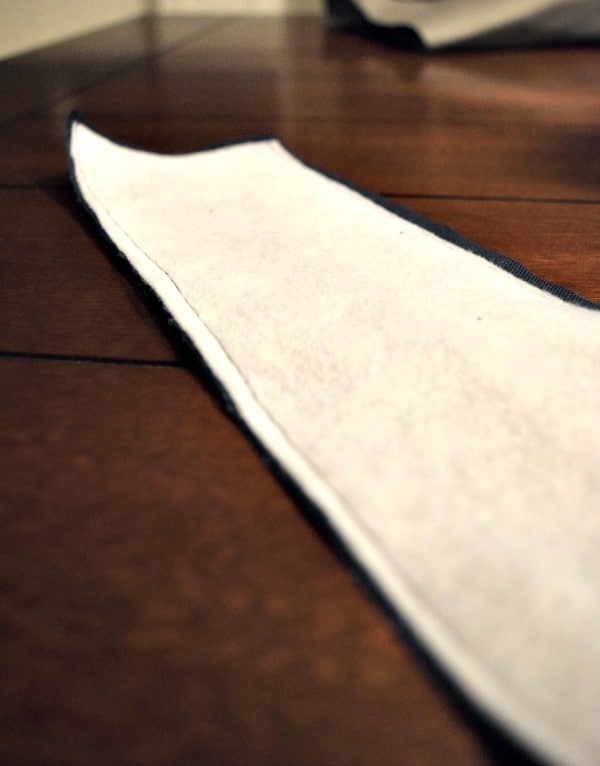 Then, my trouble arrived! These straps were no joke. I used the interfacing and in the end, made the straps feel sturdier than not. My trouble was in turning the narrow straps with the interfacing. I spent too much time trying to do this. Thank goodness I have a husband who is always helping me out. He had them turned in less than 5 minutes! He used the safety-pin method.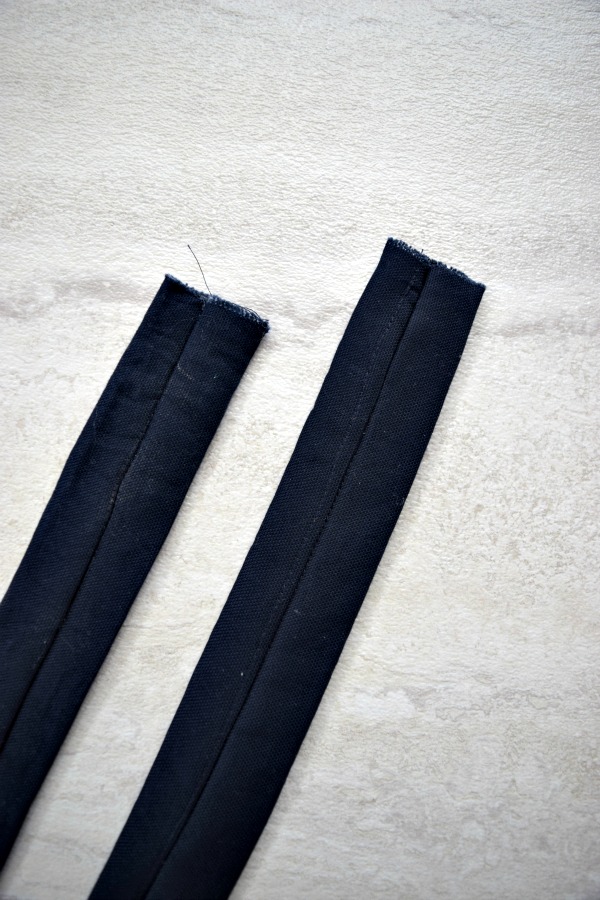 Finished straps! I was a little too excited to have them finished and pressed.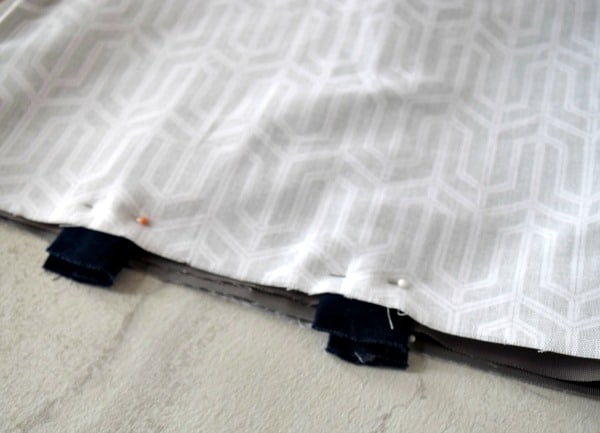 By this point I was feeling somewhat accomplished when I slid the outer fabric, straps, and inner linings together. Make sure you leave enough room to turn it out correctly.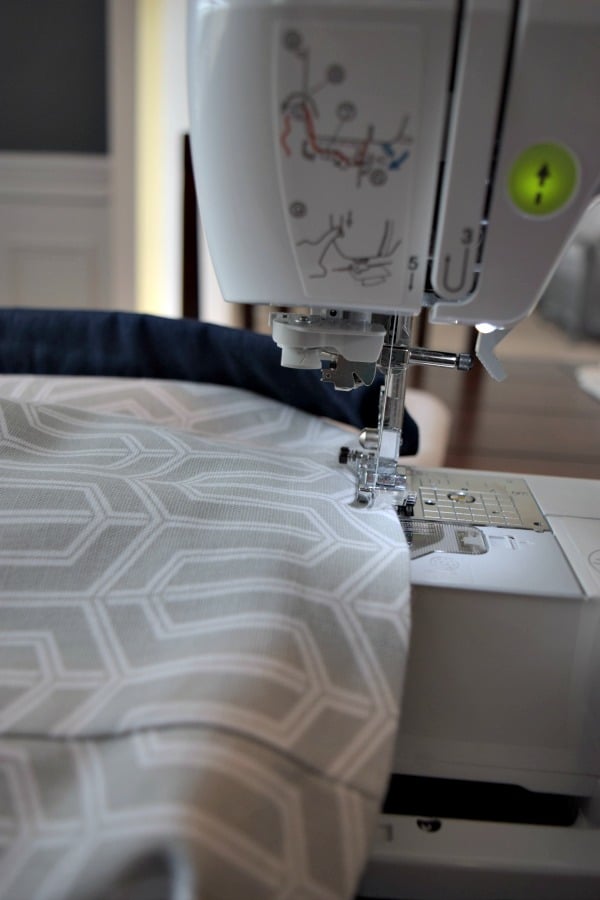 When I turned them right side out, I finished the tote with a quick top stitch across the top.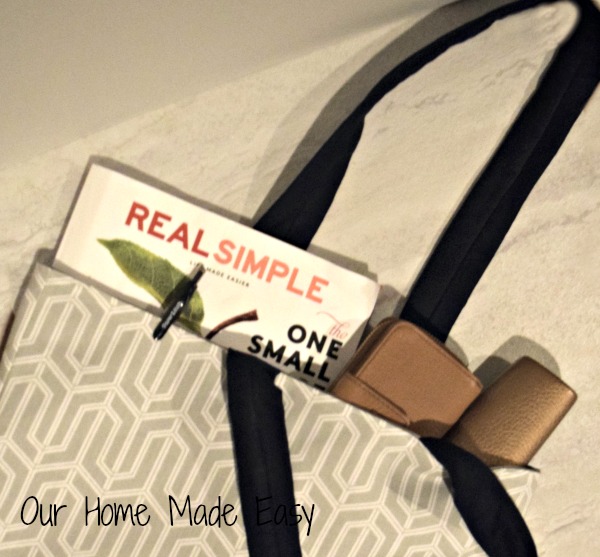 All finished! I am loving the fun nautical colors and have already used it a few times. Do you have a go-to tote that you love?