Homemade baby blankets are a very sweet gift to new mamas-to-be. Not only can they be personalized with appliques and nursery colors, but they are also SUPER easy to sew yourself. Consider baby blankets and burp cloths to be an easy beginning to sew idea. When I first purchased my sewing machine, I was in my second trimester with my little boy and I wanted to make something useful. Instead of spending A LOT of money on uber-adorable blankets, I thought, "I CAN MAKE THOSE." And I did. Now you can too!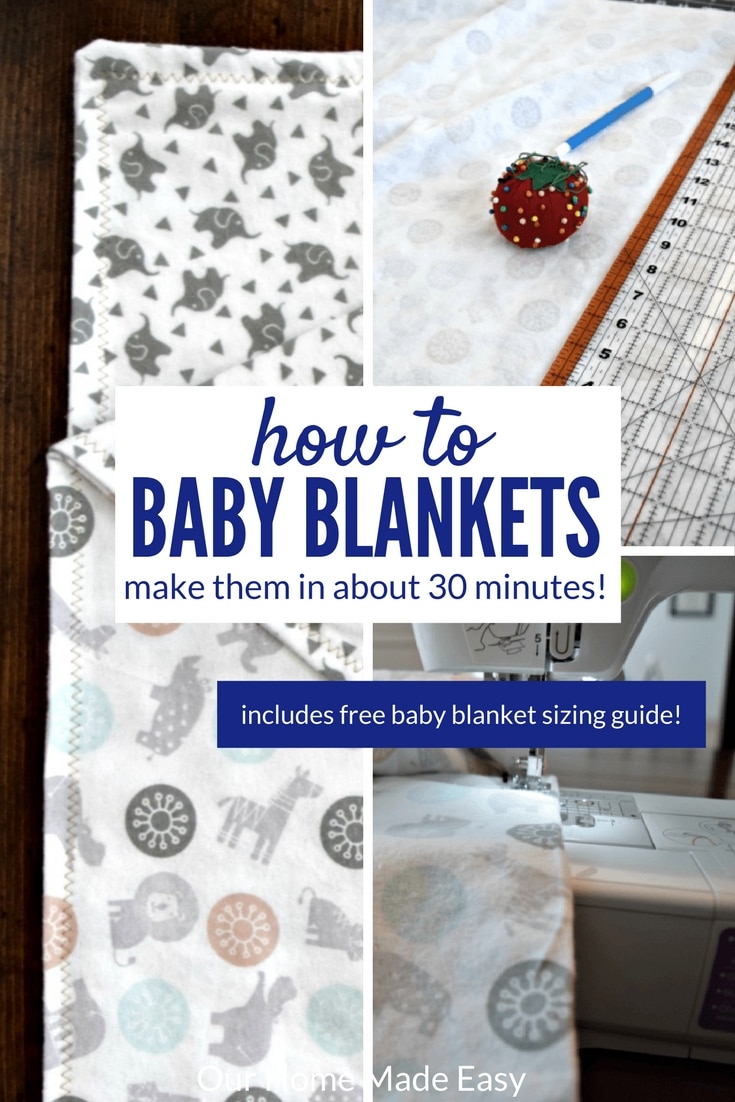 (This post contains affiliate links. If you shop from my blog, I may be compensated for clicks or purchases that you make. Read my disclaimer page for more information.)
Supplies Needed (* aff. link)
Want a free baby blanket sizing guide? Keep scrolling to the bottom of this post!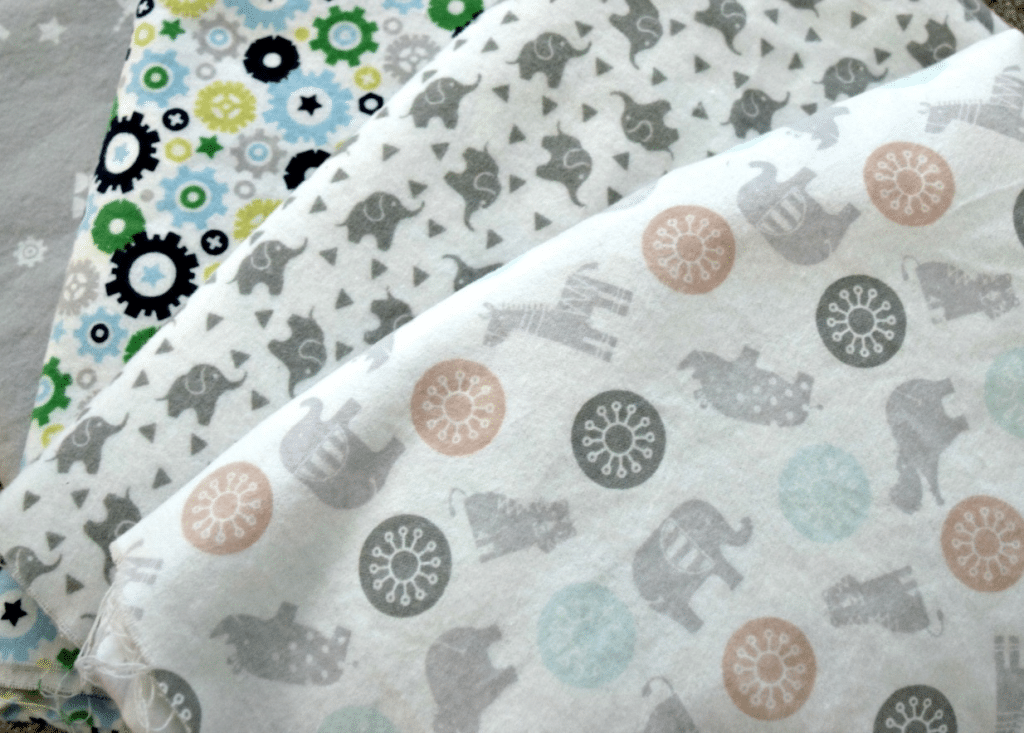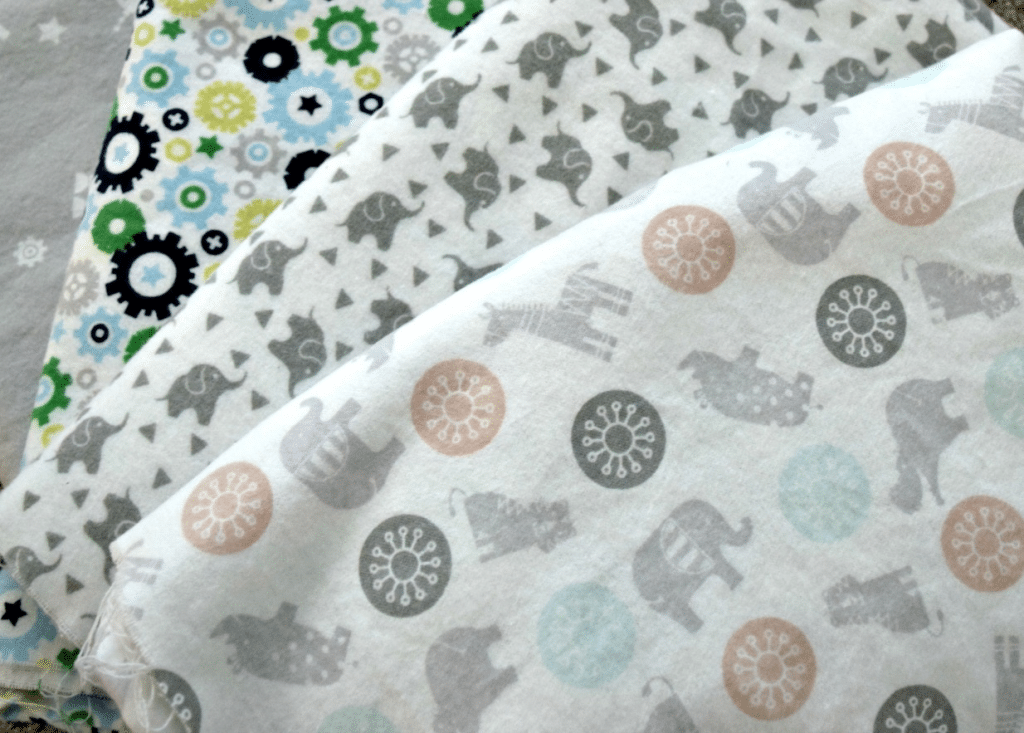 First, head straight to your local Jo-Ann Fabric or browse to Amazon & Fabric.com!
Select two coordinating fabrics. You will need about 3/4 to 1 yard of fabric for each side of the blanket. I would recommend pre-washing your fabric to allow for any shrinkage. This will avoid any pulling once you sew the fabric.
How to make easy baby blankets
This may be considered cheating… but it's what I do. I lay both fabrics right side facing one another. In order to accurately cut/measure/square up the fabric, I like to make sure they are even. Trim the fabric to the size desired. Usually, I will make the blanket one full bolt width (42″-44″) wide and about 30″ long. It's purely up to you and the amount of fabric you have available. We use these blankets for nap time and I like to make sure we can get A LOT of use out of them. 🙂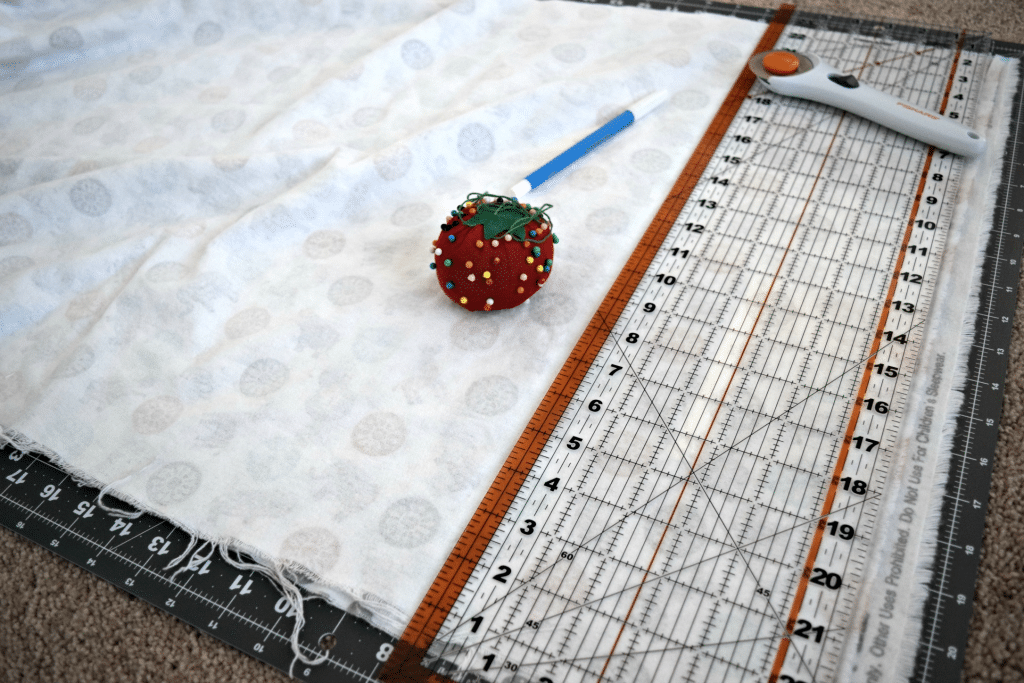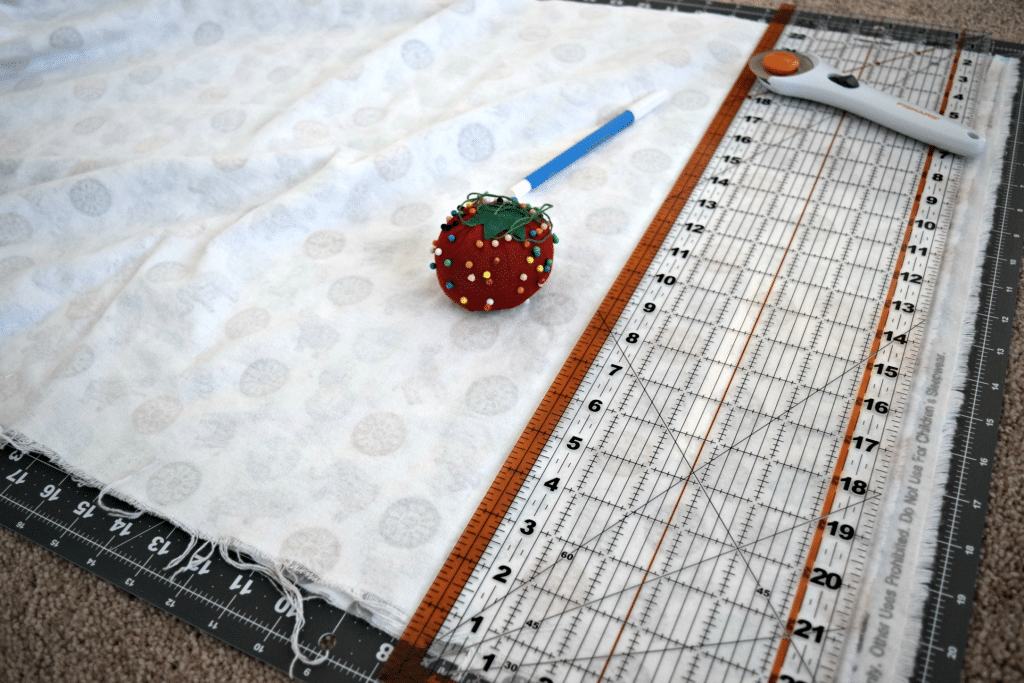 Anyways, once your fabric is trimmed and right sides are still facing each other, pin the fabric every few inches apart to keep the material together. Load your sewing machine with any color of thread. Use any extra thread that you have lying around. No one will see it. Using a straight stitch, slowly begin to sew around the perimeter of the blanket. I usually like to give myself 1/4″-1/2″ seam allowance.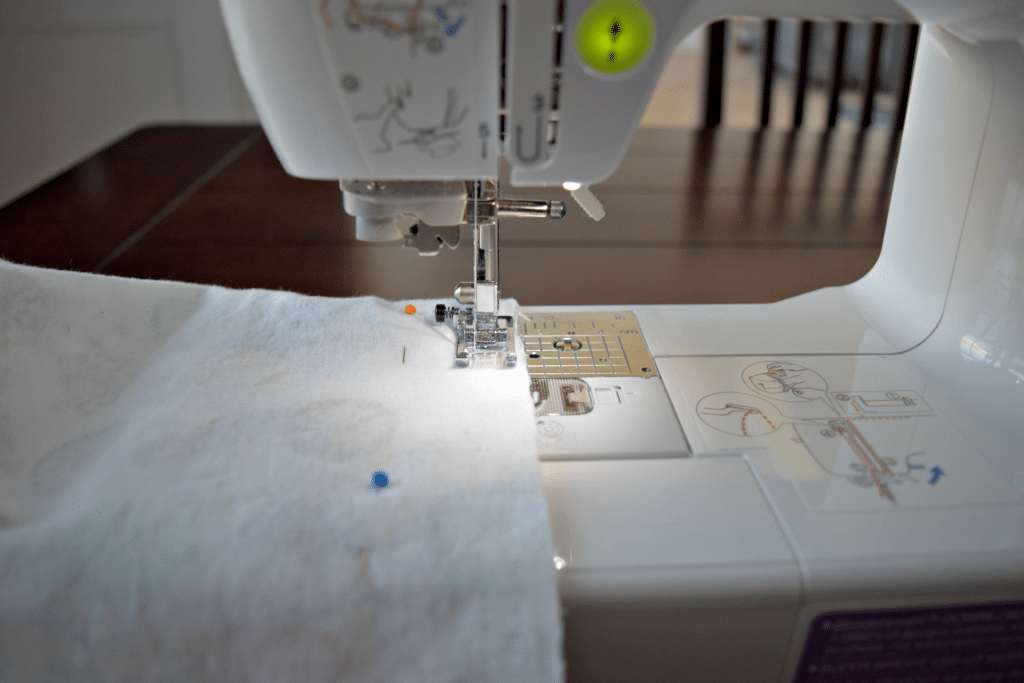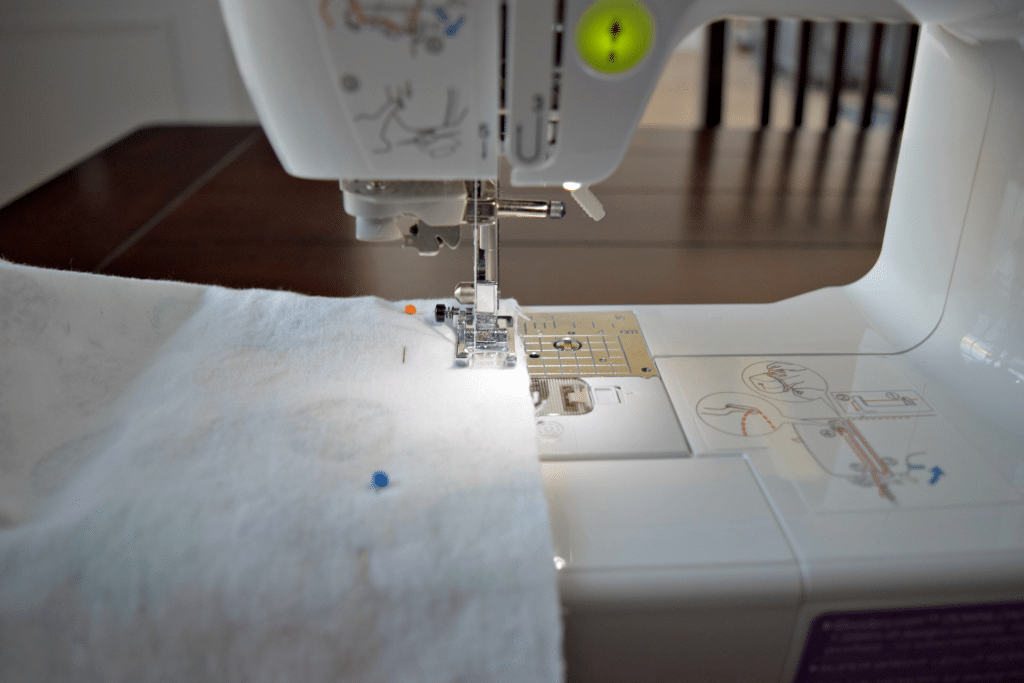 Be sure to trim any excess fabric in the corners. Leave a small area unsewn so that you can pull the fabric out. Top stitch over the opening to make sure that the fabric is secure. The next step is VERY important. Press the blanket before you begin the decorative top stitch.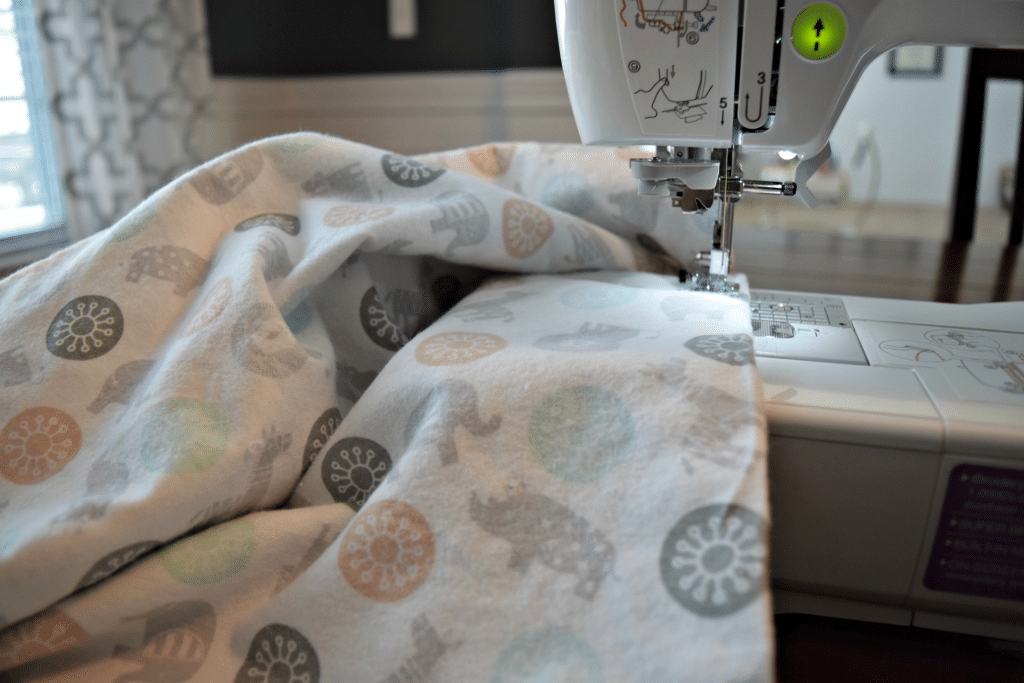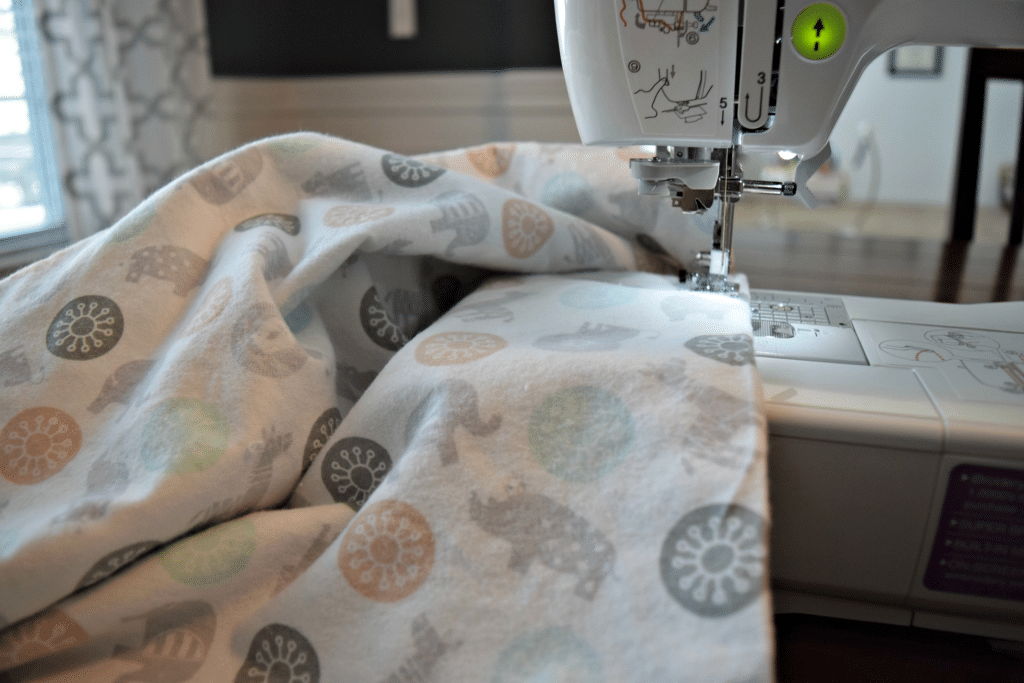 Choose your favorite top stitch and carefully go sew over the perimeter of the blanket. To speed things up, I traditionally choose a zigzag design in a contrasting color of thread. It's purely up to you!
And there it is! A wonderful, handmade blanket for a new mama-to-be! These pair well with homemade baby burp cloths. See the baby burp cloth tutorial here.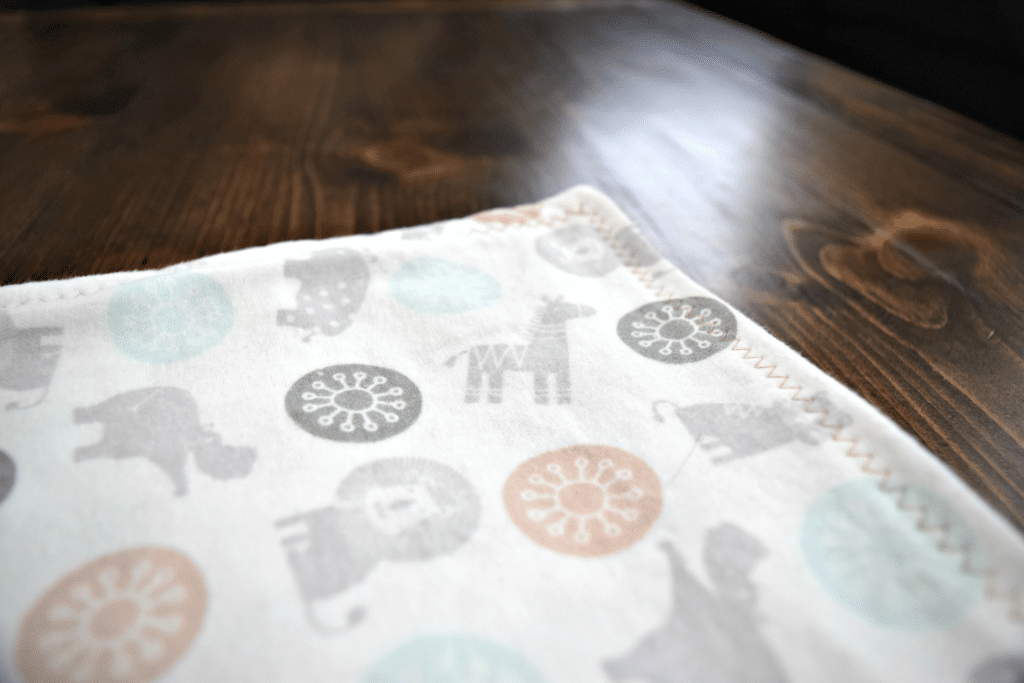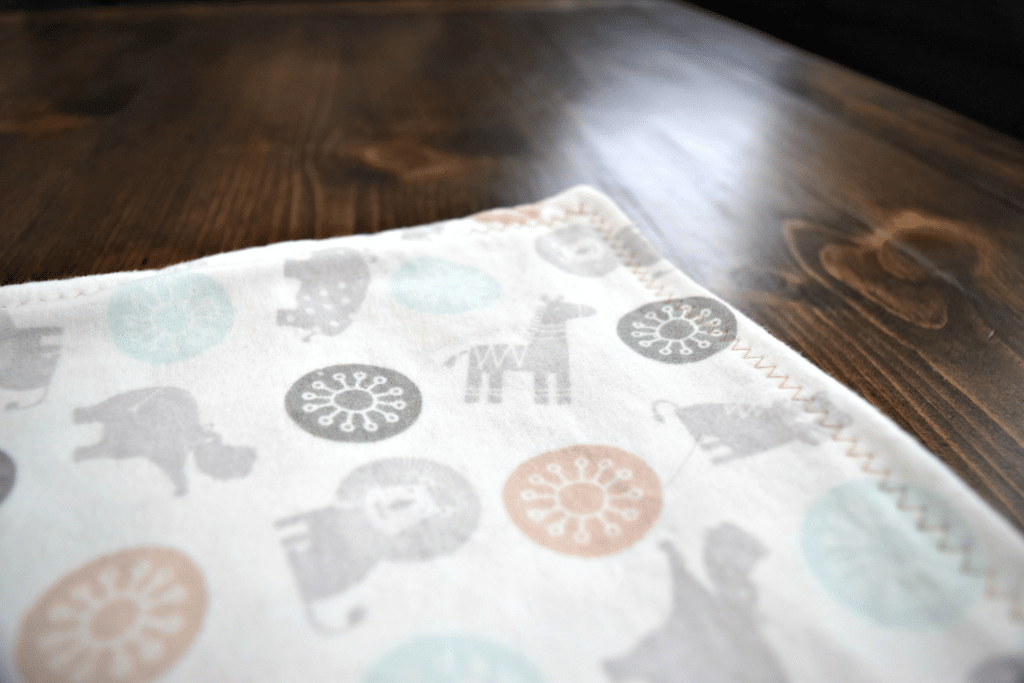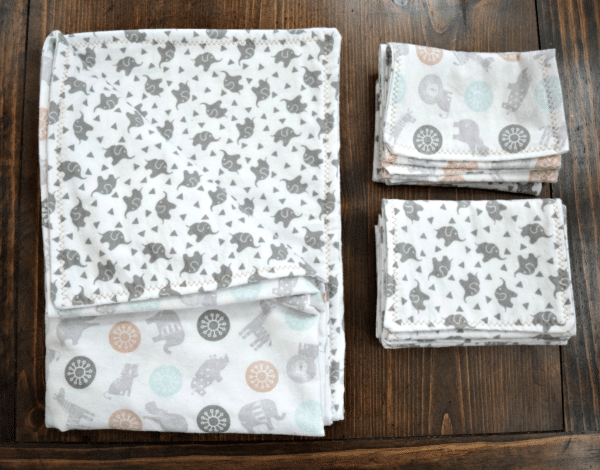 You can see that these are relatively simple to make yourself. You can customize fabric prints and colors to coordinate perfectly with the new baby's nursery. And for a only a few dollars apiece, you can create an entire set for less than the price of one thin flannel blanket! As you master this tutorial, don't be afraid to round the edges or add applique. Have fun sewing and ooh-ing over cute baby gifts!