This rustic wreath can be completed in less than 15 minutes. Sometimes you want to gather your materials, complete, and hang a DIY while the kids are napping. Who doesn't love instant gratification? (This post contains affiliate links. If you shop from my blog, I may be compensated for clicks or purchases that you make. Read my disclaimer page for more information.)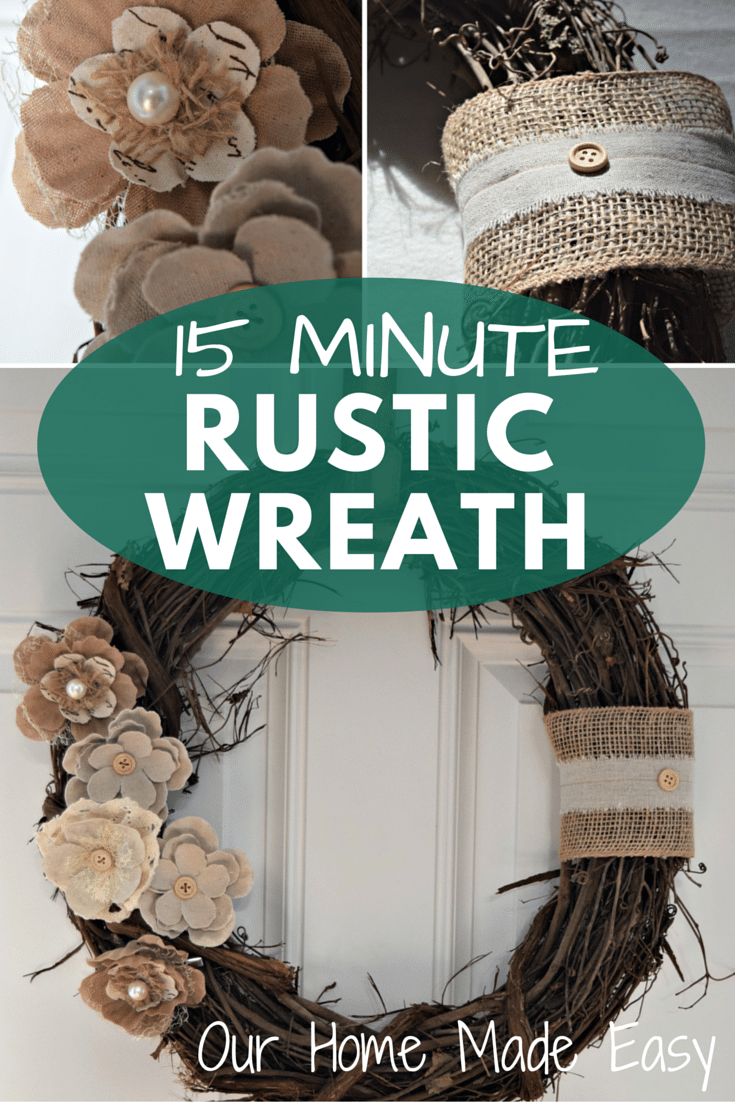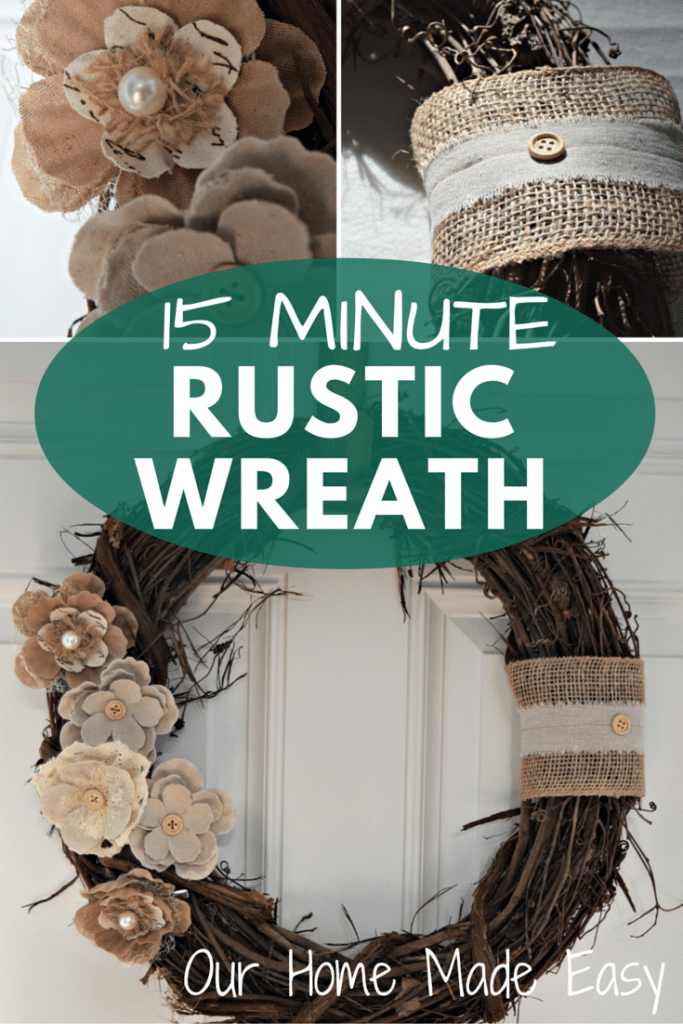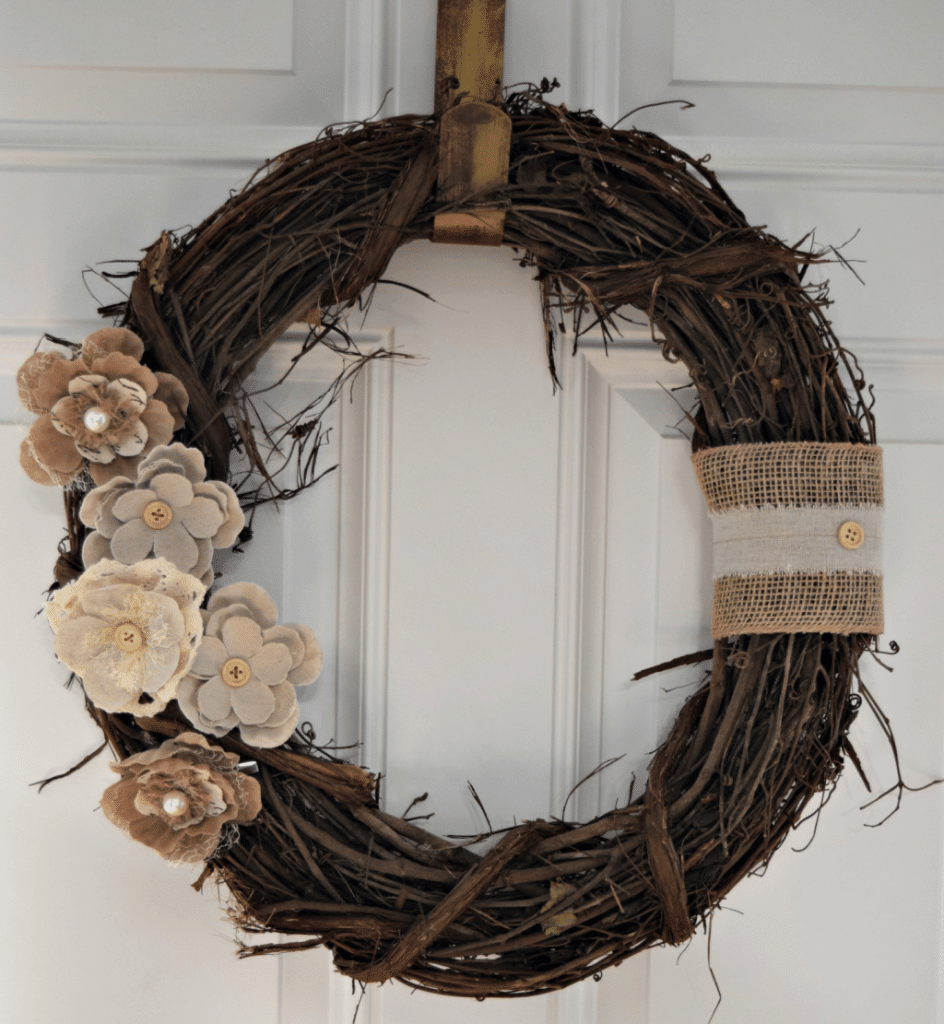 First you'll need a few basic supplies: (*Aff. link)
Seriously, that is it!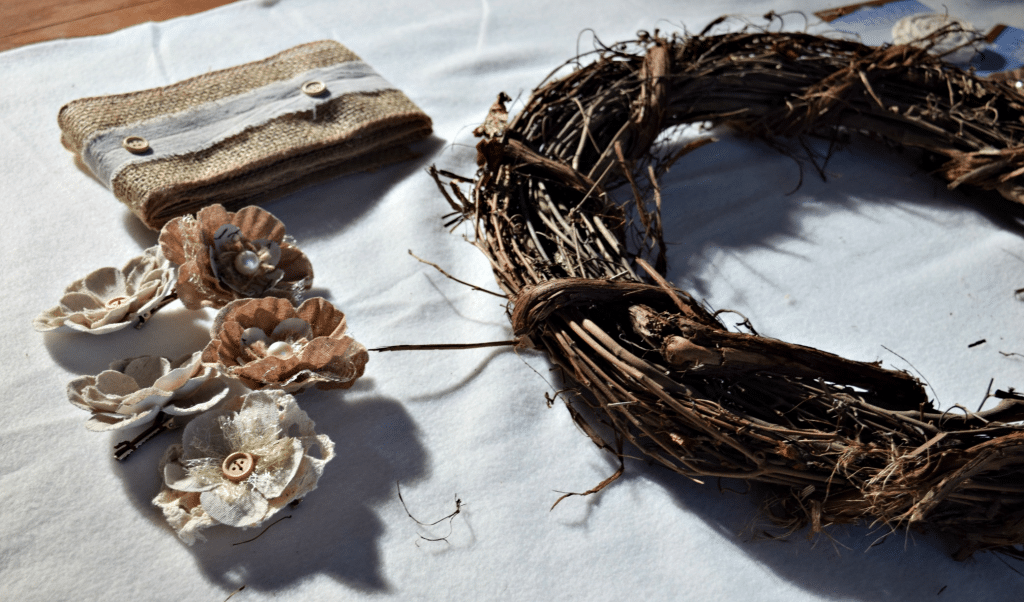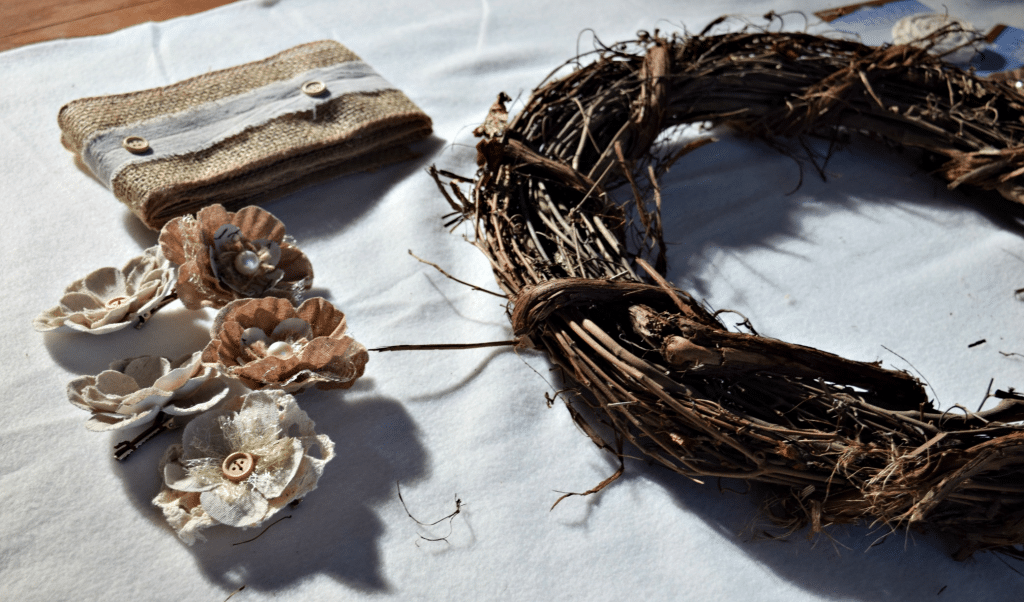 Related: Easy DIY Pallet Wine Rack in 15 Minutes!
Determine the top of your wreath. Next cut a piece of burlap ribbon that will cover the entire wreath width. Hot glue the ribbon in place by securing the ends together at the back side of the wreath. Now the wreath has something to anchor the one side. If you love making things symmetrical, add two more bands to have one on each side and then the bottom.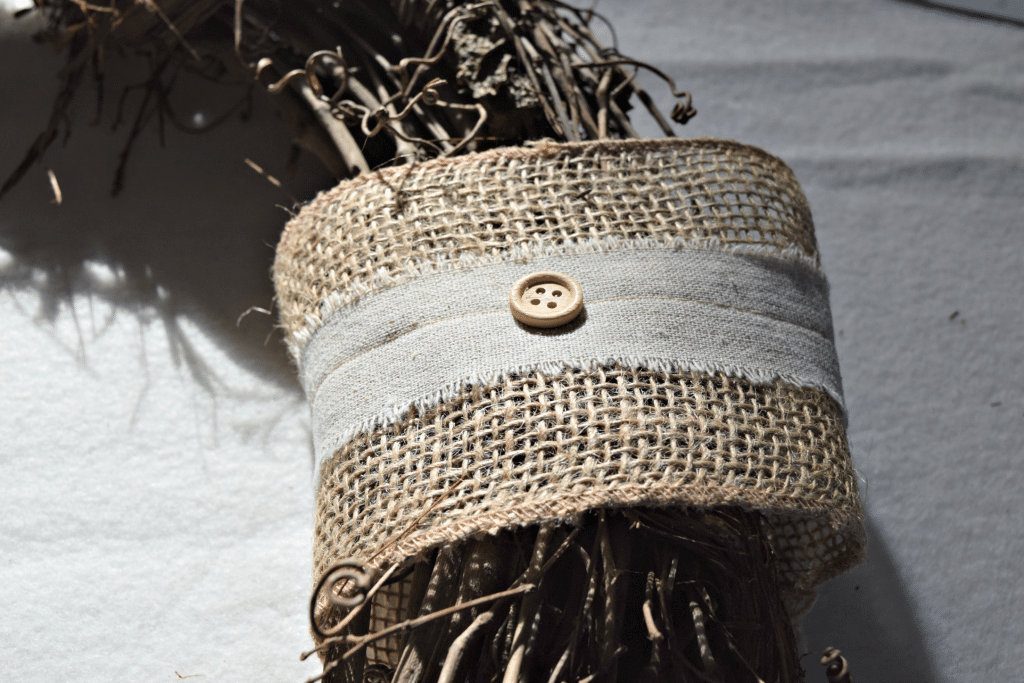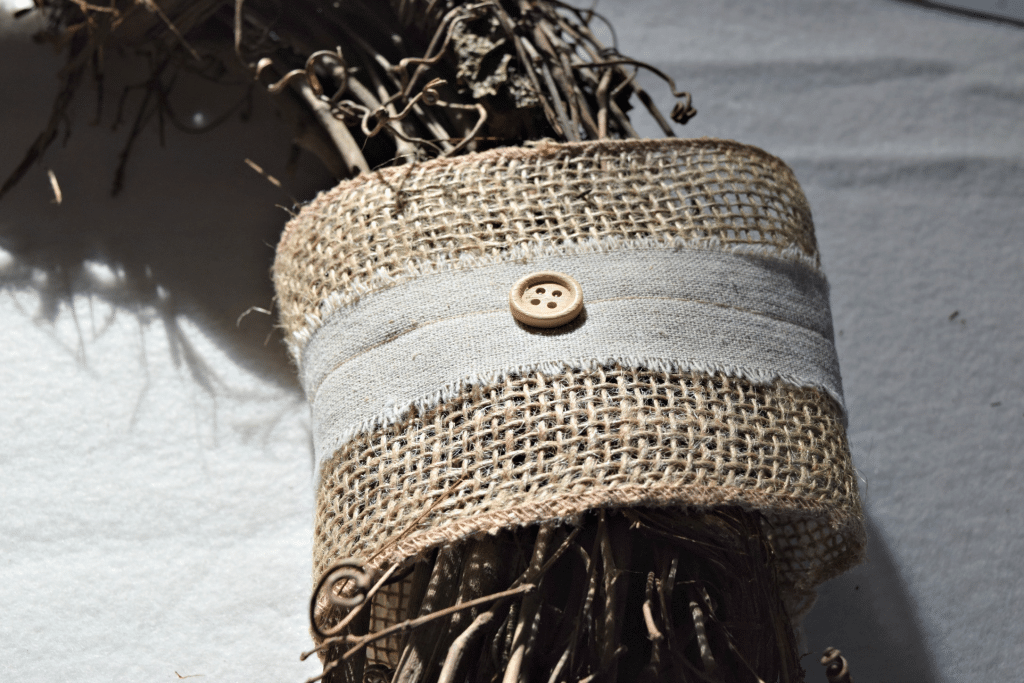 Next, lay out your rosettes in a pattern that appeals to you. You can't do this incorrectly. I like items that are bundled together, while others prefer symmetry and even spacing. It's your décor!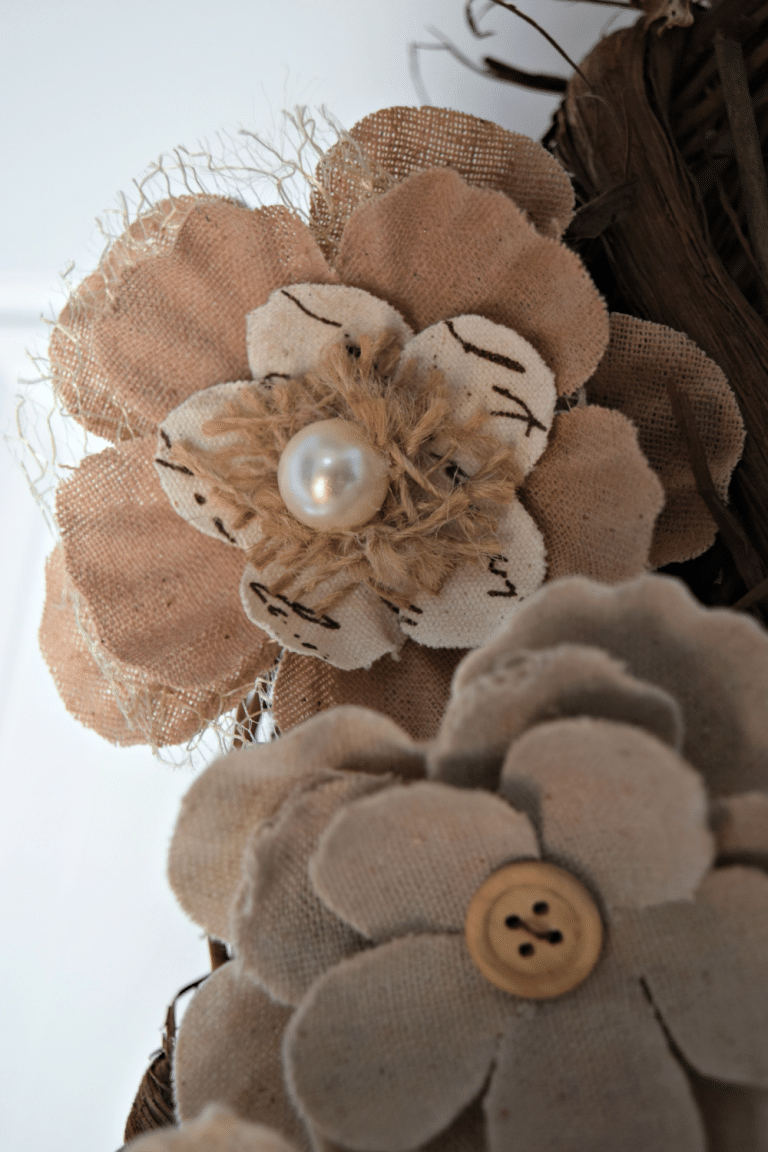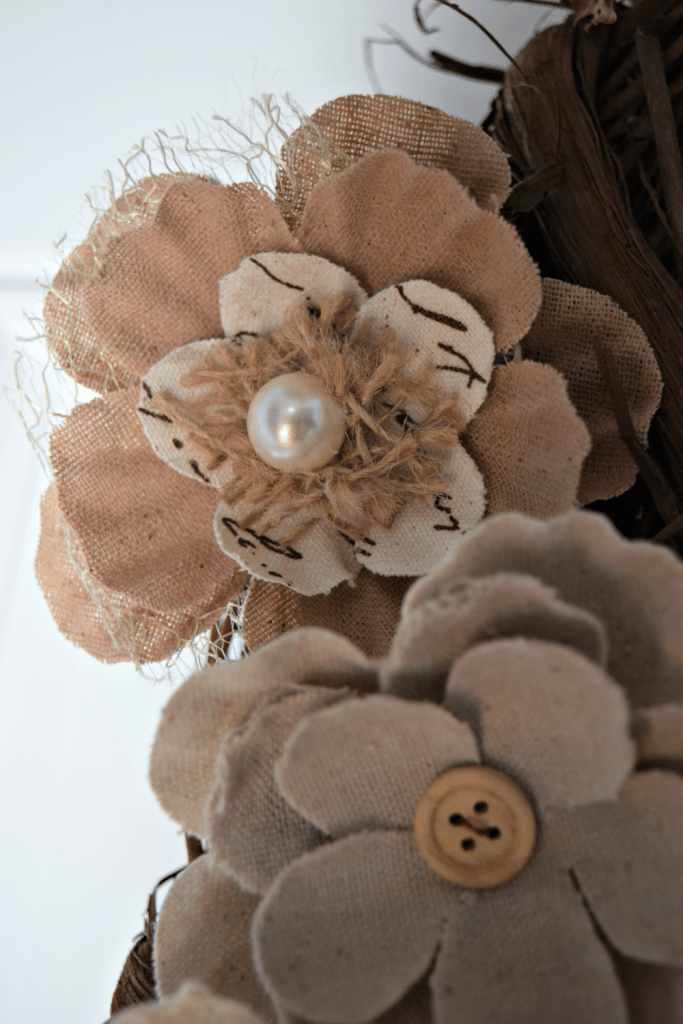 Hot glue the rosettes to the wreath. How adorable are all the layers of fabric? I love the texture! The best part about is this that you can add a pop of color super easily by mixing in two colored rosettes in the mix.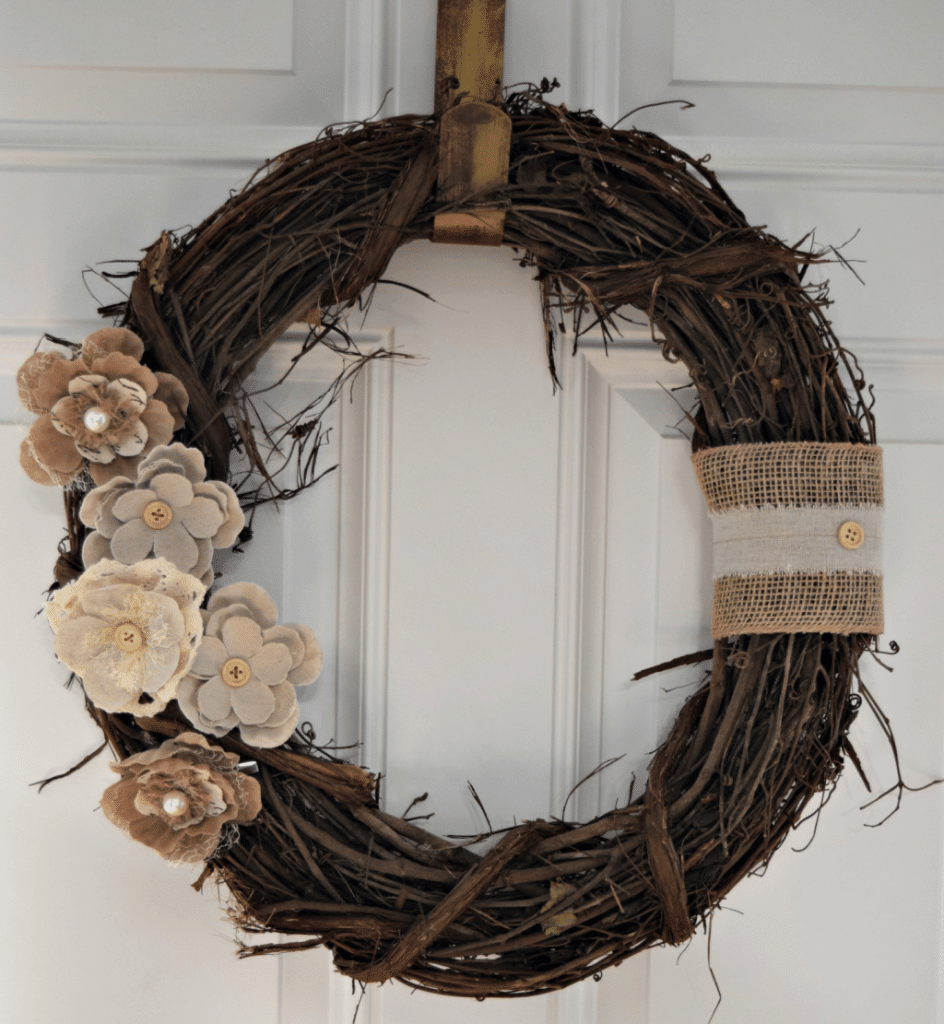 And that is it. Hang it up proudly! You can add extra flair to the wreath, but I promised you a quick project that will make you smile and still be cleaned up when little people wake up.
What are some of your favorite quick crafts?