Our IKEA Billy Bookcase Hack
I wanted fun shelving in our baby's nursery and had difficulty finding exactly what I was looking for—it had to be cute AND functional! We went shopping to a few different baby furniture stores and couldn't find exactly what we were looking for. Later, we remembered that we had two unused bookshelves in the guest room. We thought, why not try to do something creative with them?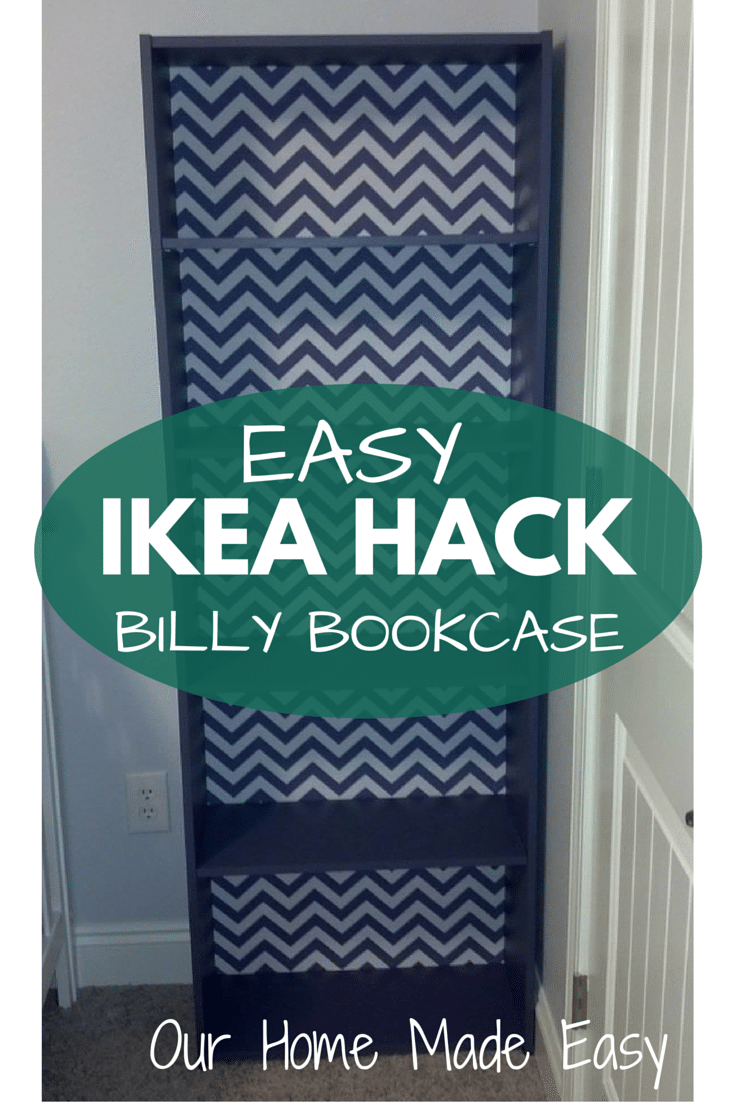 We were able to take 2 IKEA bookcases and turned them into cool works of art! Each bookcase was under $25.
We planned on painting each piece and then recovering the plastic corrugated back. A quick trip to a local fabric store provided us with a pretty chevron print. Our shelves are only six feet tall so we purchased just over 2 yards of fabric. No need to worry about shrinkage and needing to pre-wash it!
Once we had the fabric selected, we purchased a quart of coordinating paint in satin.
Since the fabric was 50"+ wide and our bookcases about 2 feet wide, we folded the fabric in half and cut.
Next we used a strong fabric spray adhesive. This was a bit tricky. You only have one chance to lay the fabric down just right. With the chevron, it was especially important so that the pattern was straight.
Painting the bookcases required a quick sand to remove any gloss and aid in helping the paint adhere to the wood material. Once the bookcase components were done drying, we attached the fabric covered backs. For safety's sake, the bookcases were attached to the wall.
Voila. For less than $75 we had two unique pieces in the nursery!
Before: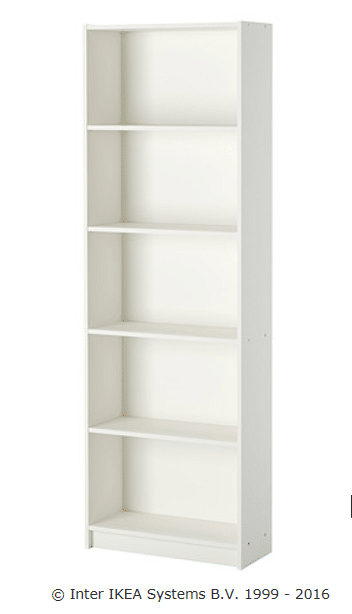 So boring and a blank slate.
After: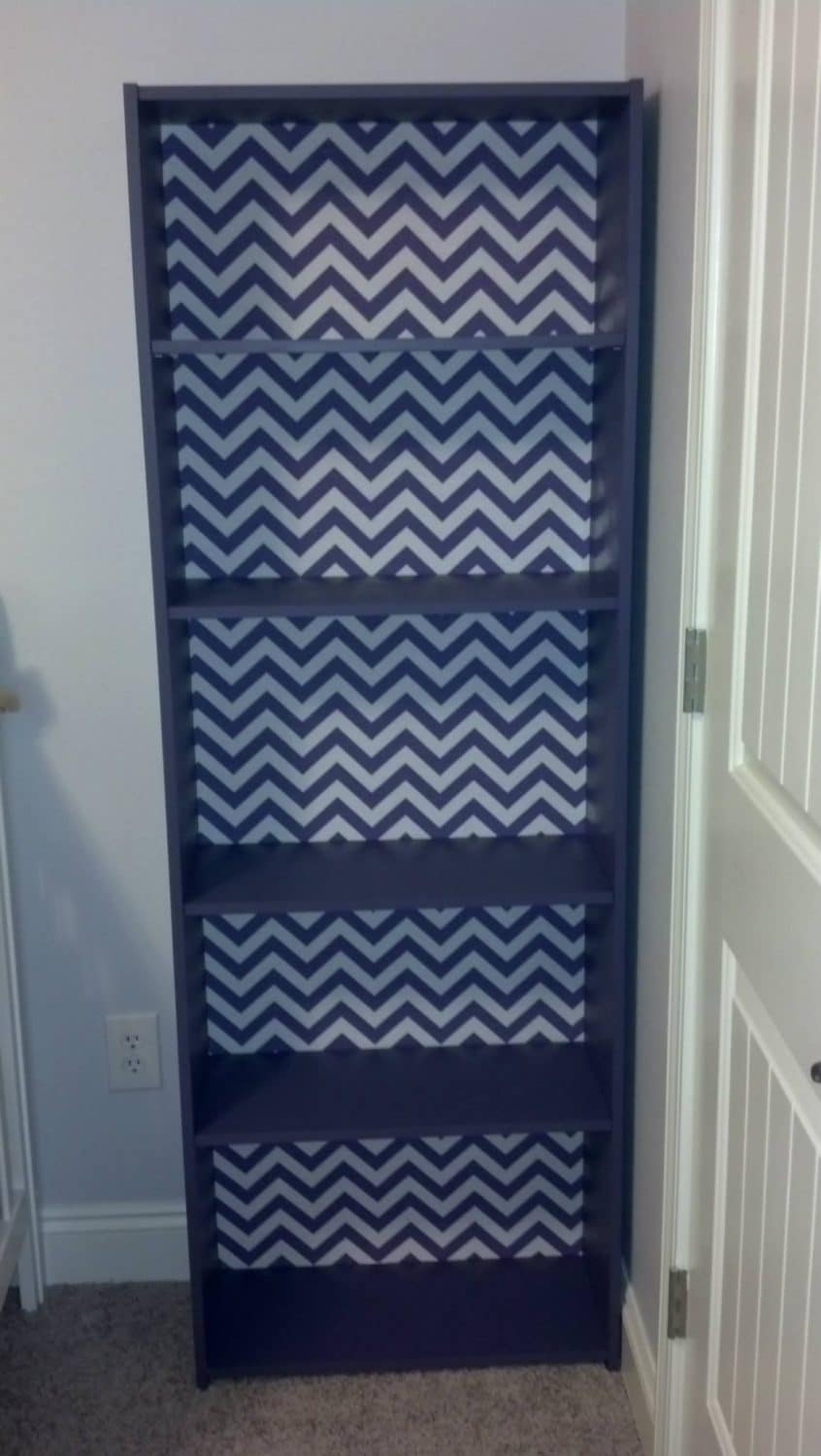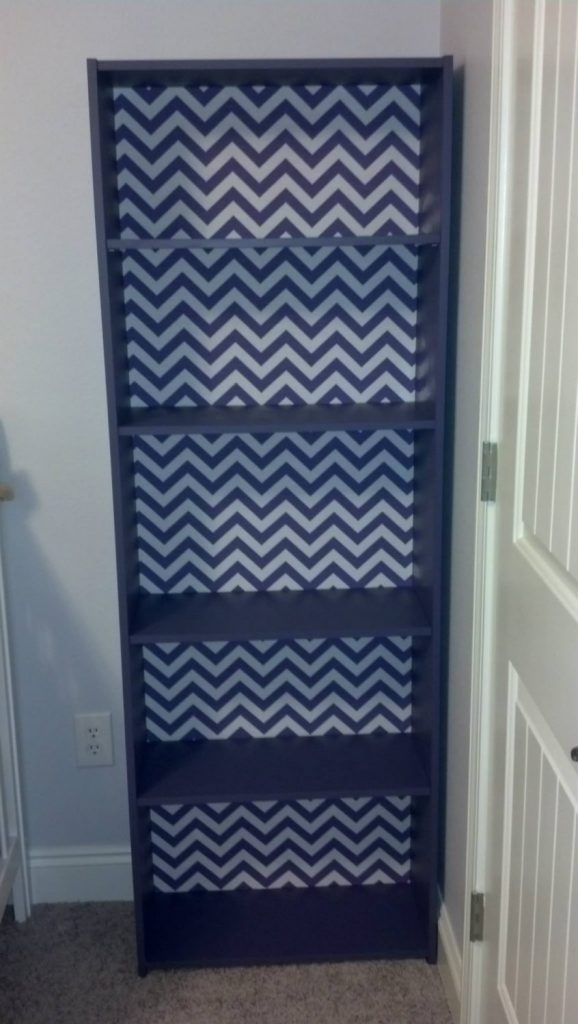 Festive and perfect for framing the nursery!