Easy Crispy Breaded Shrimp
When we lived in Alabama, we ate fresh gulf seafood several times a week! We pushed away beef and chicken and focused our cooking towards all things local seafood. It was pretty wonderful!Now, living in Michigan leaves me a little sad to be away from just-caught-this-morning seafood and occasionally my husband whips up one of our favorites! This recipe is easy to prep, easy to cook, and leaves the shrimp crispy!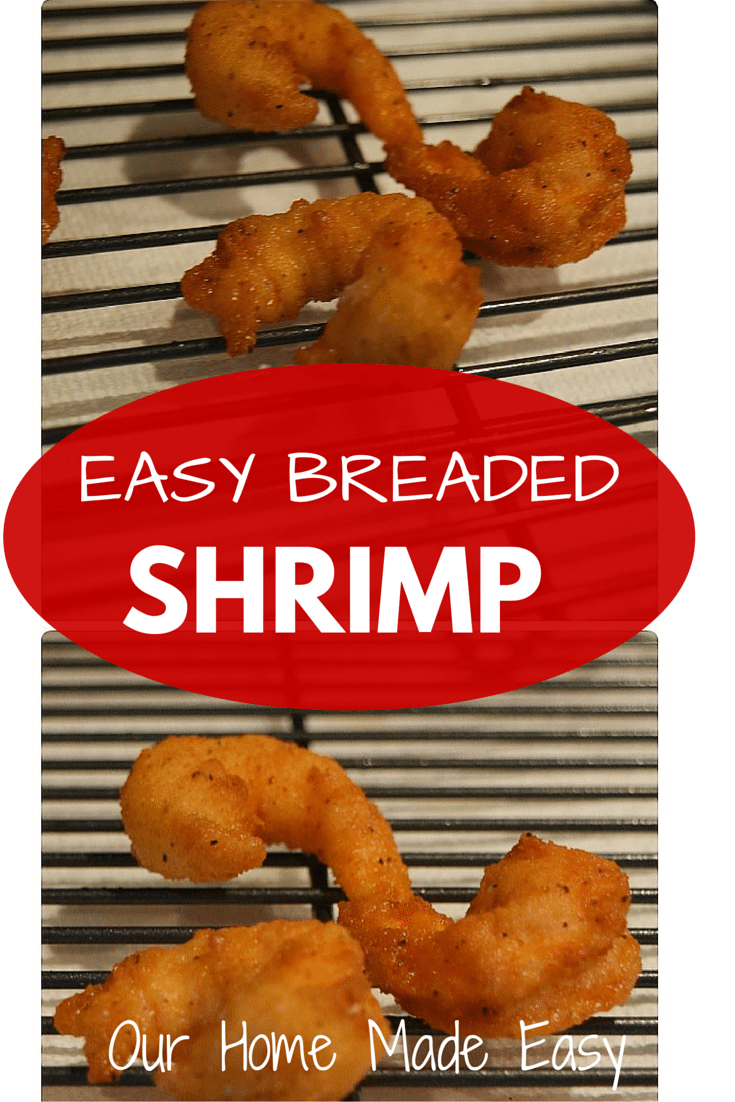 Usually, we do not eat a lot of fried foods. Seafood can be cooked several different ways and we learned so much in the ways of preparation! I am a fan of anything my husband cooks. 😉 This recipe for breaded shrimp has been a favorite of ours and is easy enough to make on a week night.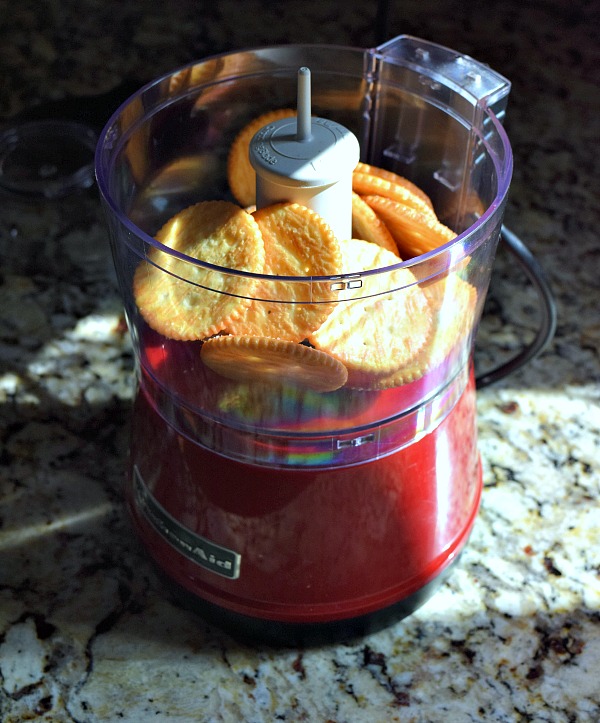 This recipe's secret ingredient is crackers! Yes! They make the perfect texture for the breading. When you pulverize them, make sure they are fine, but not incredibly fine. Clear as mud! You are looking to get a consistent texture for the breading. And I know that the shadow is super bright in this photo. But in Michigan we get SUPER happy to see the sun!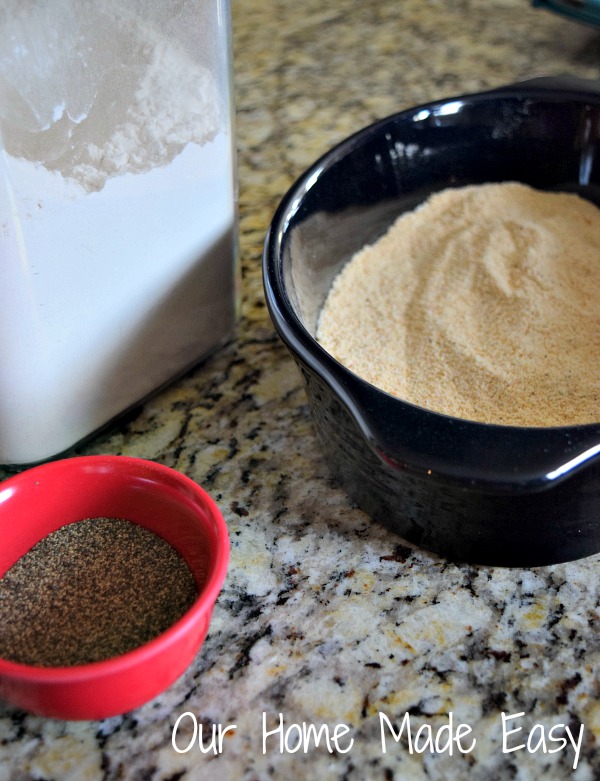 The super easy breading mix. While I was whipping up the breading, my other half was making sure the shrimp were ready to go. We buy them deveined but with the shells still on. However, we remove the shells & tails pre-cooking. The tails part is our personal preference. For the recipe below, we usually make it with one pound shrimp to all the breading. There is always lots of breading left over, but we can't eat more than one pound as a family in one sitting.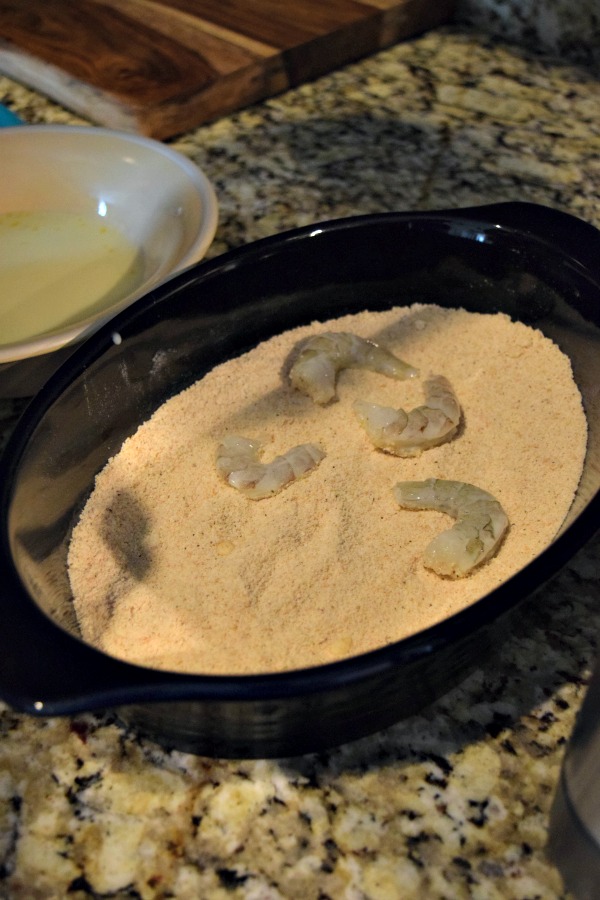 First egg wash (with lots of Tabasco) and then the cracker breading! If you don't have a deep fryer you could use a dutch oven and a thermostat to keep up the oil temperature. Doing small batches will keep the oil temperature stable.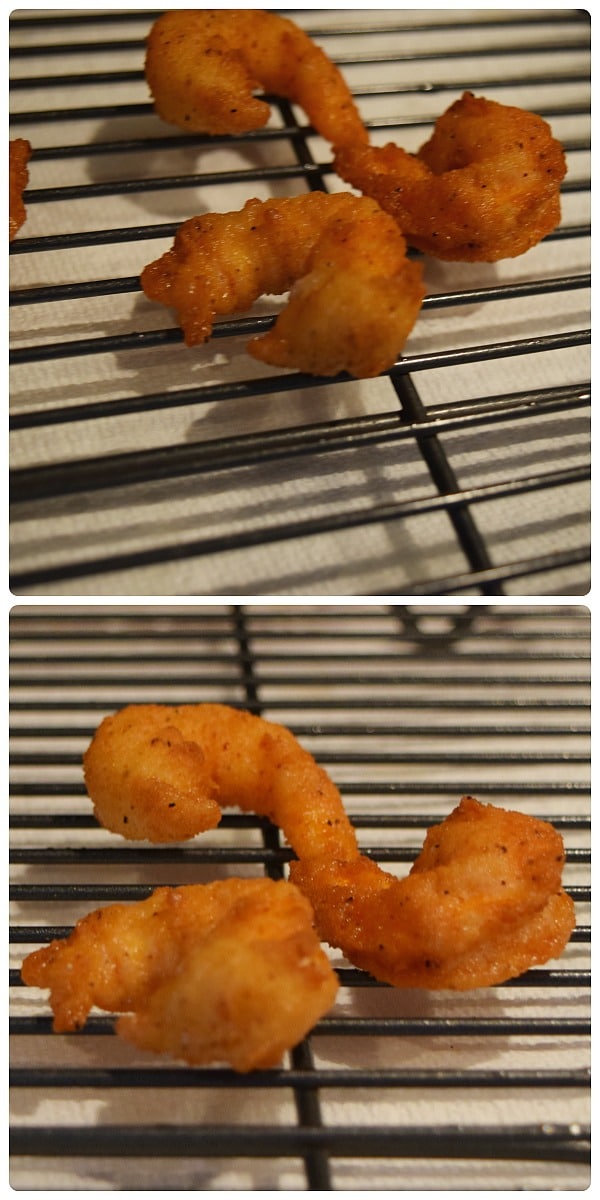 How delicious do these look? We fry them for about 2-3 minutes and check them towards the end of 2 minutes. It's super important to drain them over a cooling rack with paper towels underneath. This keeps the shrimps crispy. Nothing soggy here!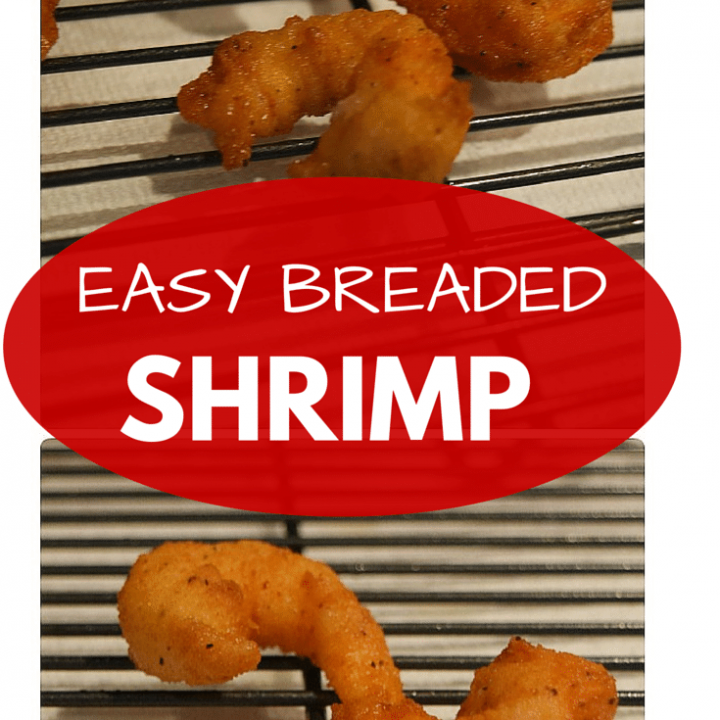 Easy Crispy Breaded Shrimp
This crispy fried shrimp recipe is breaded with a secret ingredient: Ritz crackers! Toss together this breaded shrimp for a simple family dinner.
Ingredients
2lbs of Large Shrimp, thawed, deveined and shelled
1 sleeve of Ritz Crackers, crushed (about 1-1/2 cups, or use a similar butter cracker)
1⁄2 cup Flour
1⁄2 teaspoon Black Pepper, Divided
1 1⁄2 teaspoons Seasoned Salt
1⁄2 cup Milk
2 -3 drops Tabasco sauce (to taste) Note: I did 4-5 drops and I am pretty weak when it comes to heat. You could do more.
1 large Egg, slightly beaten
Vegetable Oil (for frying)
Instructions
Pour about 3 inches of oil into a deep heavy-duty skillet or deep fryer. Heat the oil to 375 degrees.
Meanwhile, in a bowl mix together the crushed Ritz crackers, flour, 1/4 teaspoon black pepper and seasoned salt.
In another bowl mix together the milk, egg, Tabasco sauce, and remaining 1/4 teaspoon black pepper until combined.
Dip the shrimp into the egg & milk mixture, then dredge into the cracker mixture.
Carefully drop the shrimp into hot oil.
Fry in batches for about 2-3 minutes or until golden brown.
Drain the cooked shrimp on a wire rack with paper towels underneath. This will keep them crisp!
Have you tried them? Do you use lots of hot sauce in the egg wash or a teensy bit?