We started preparing for baby boy's nursery about a month before he arrived. Maybe, it was two months. Regardless, time slipped by very quickly the second time around! Like many other moms, I meticulously planned the nursery for baby # 1 and the second time, it was more relaxed.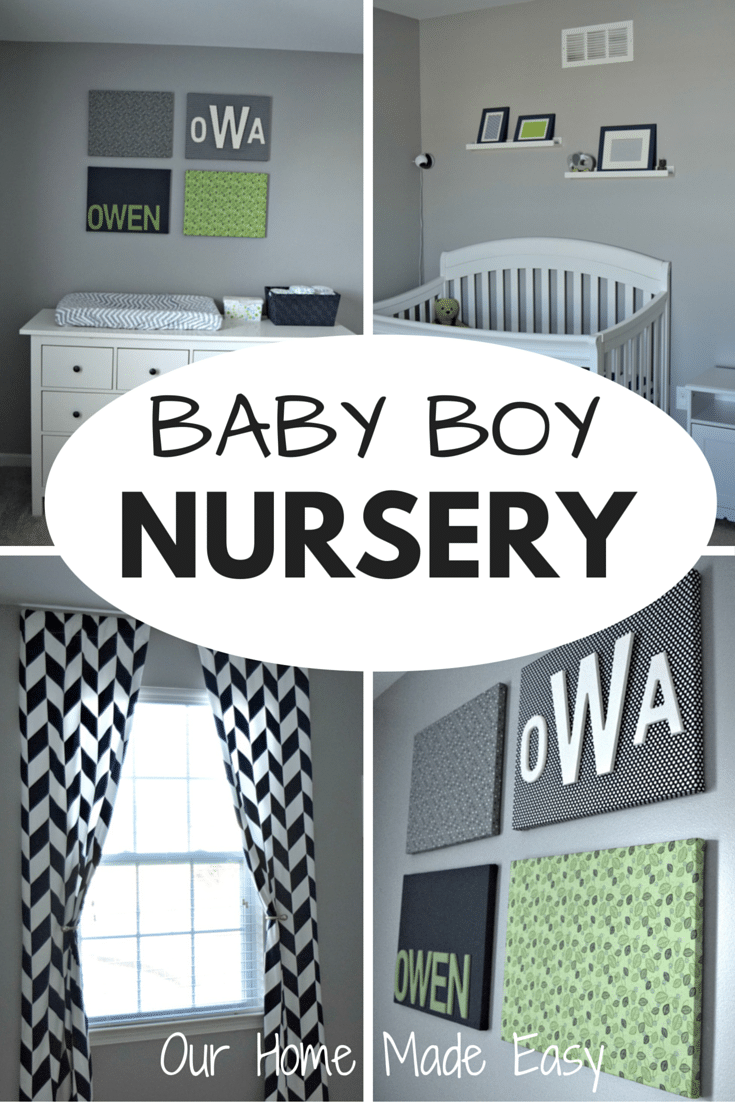 By relaxed, I mean, we decided we should re-use the crib and therefore buy a big girl bed for the little one down the hallway. We also decided against purchasing another large dresser to double as a dresser and changing table. It just seemed unnecessary once all the baby accoutrement goes away after that first year. By the time our little girl was a year old, we weren't using 60% of the contents. Now we had a room, changing table, and a crib! The baby could be born!
For color options I wanted to choose one that would last us several years. The gray paint color was chosen right in the store. We didn't feel like we had the time and energy to devote to gray paint samples with a 1 year old running around the house. The chip looked promising and the thought was "Of course it will work!" And with that attitude, it did.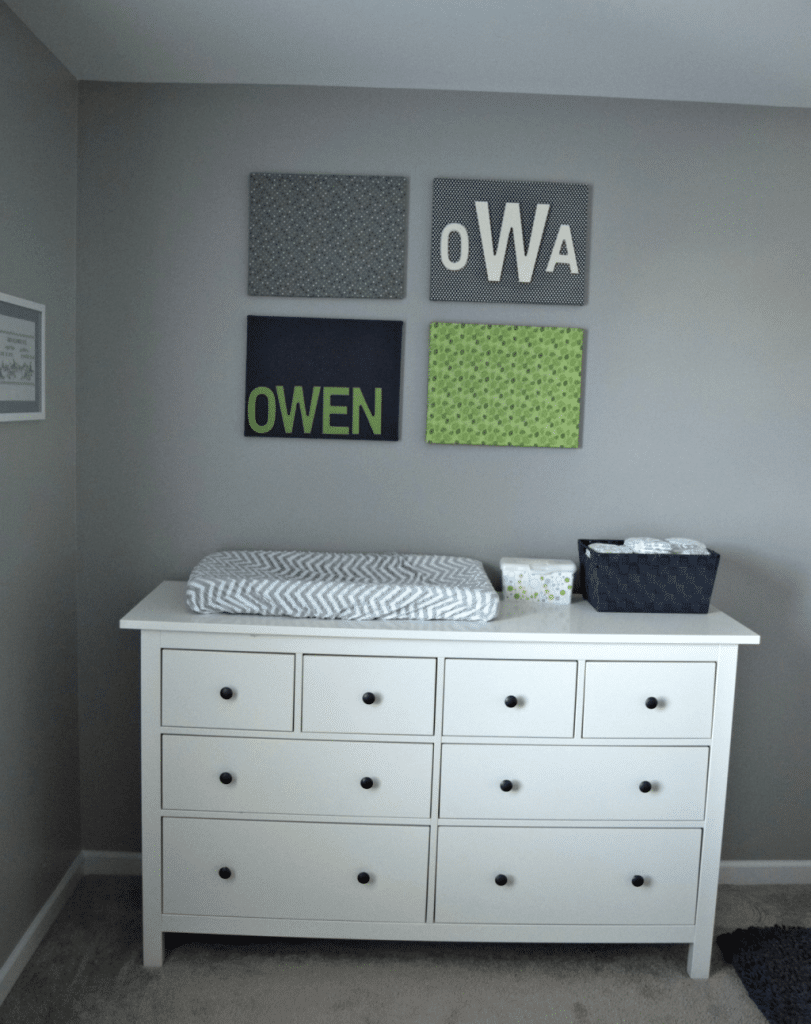 I've always enjoyed the navy blue/white/bright green color combination and I wanted to use it in the nursery. I found the great curtain panel fabric one afternoon and planned the rest of the space around it. The print is so busy that I wanted it to become a focal piece and not overwhelm the rest of the room.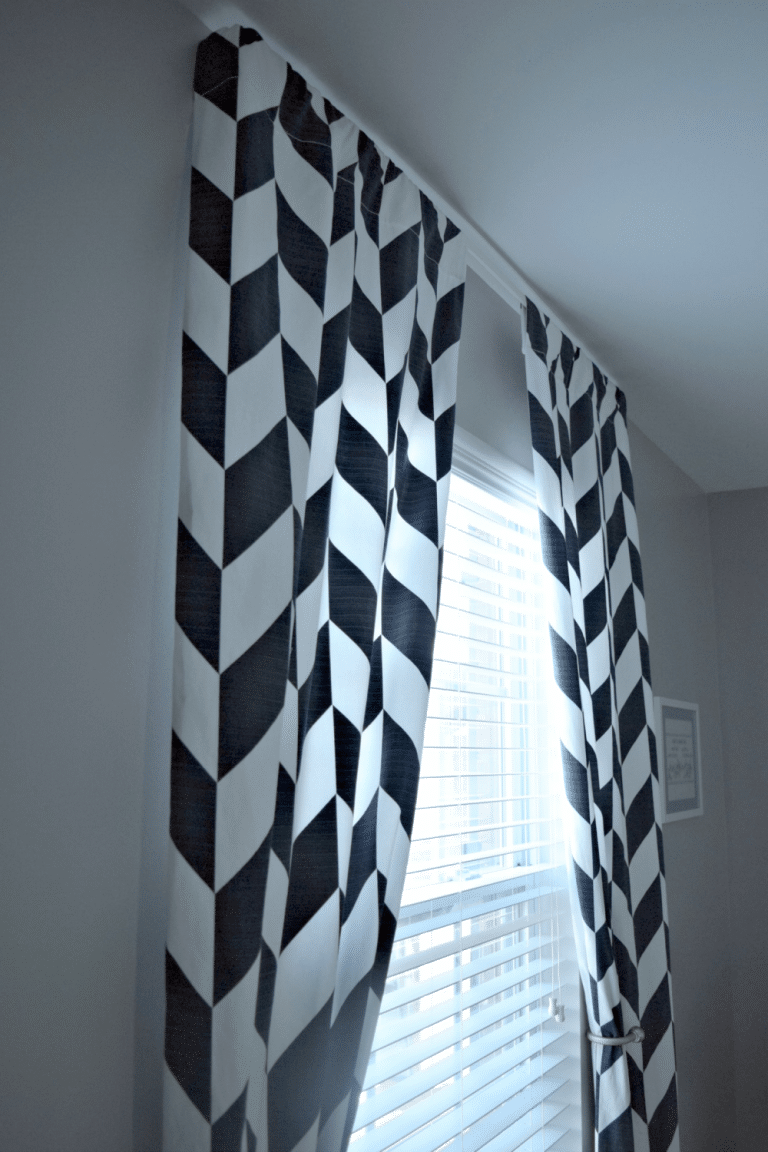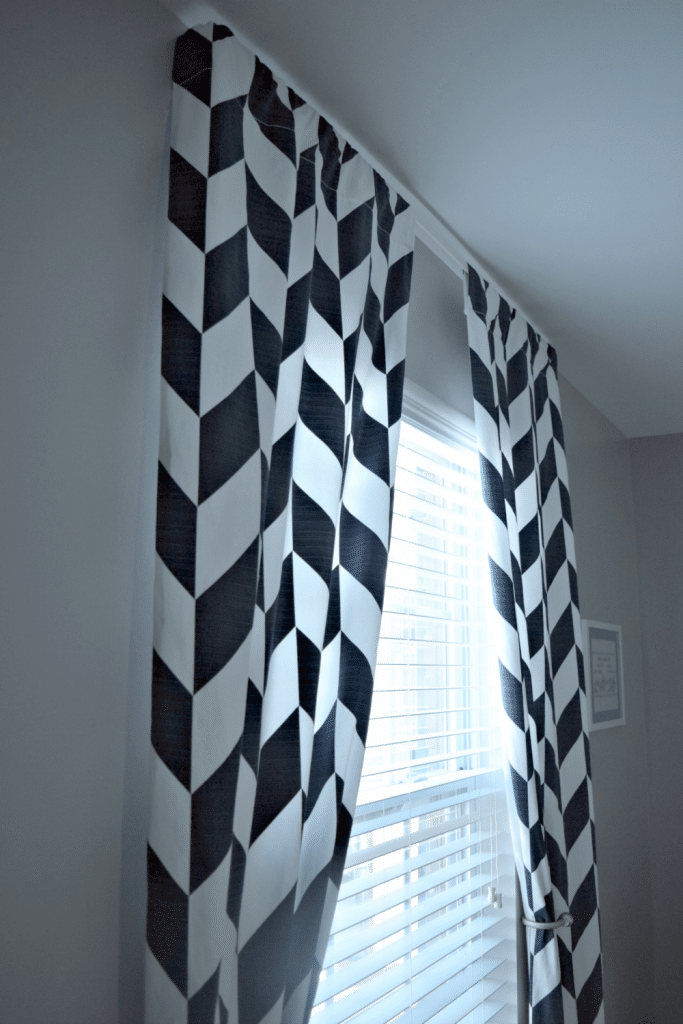 Above the changing table, I put to use artwork that I pinned originally for my little girl and finally used the idea in his room.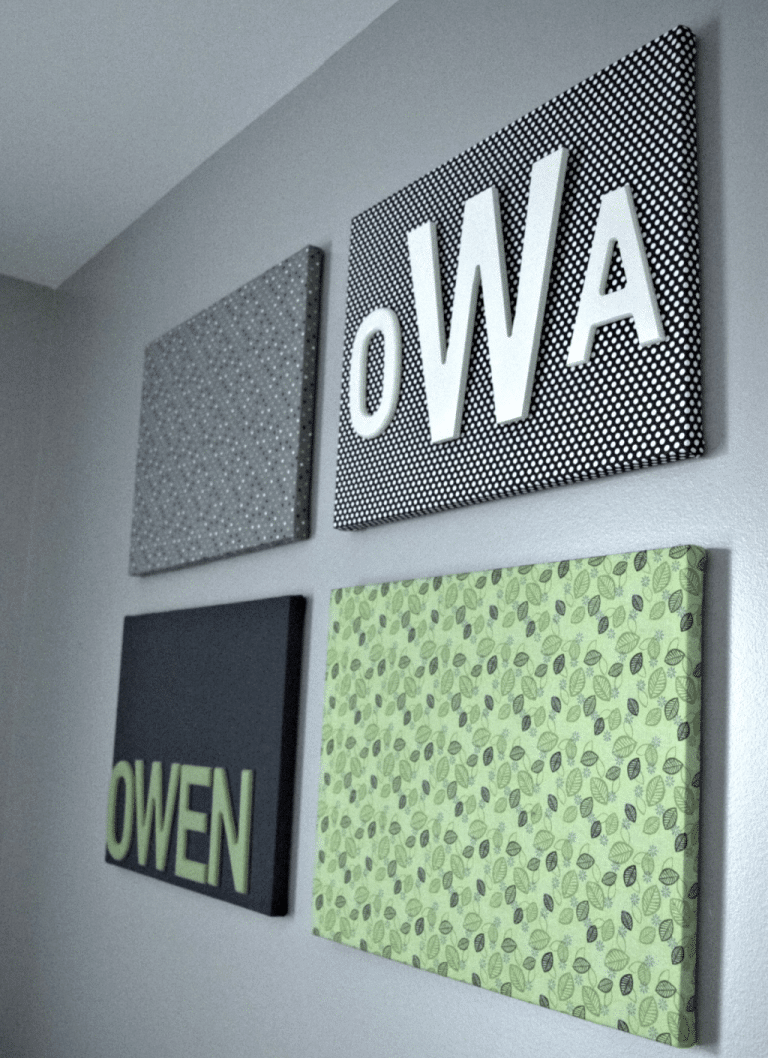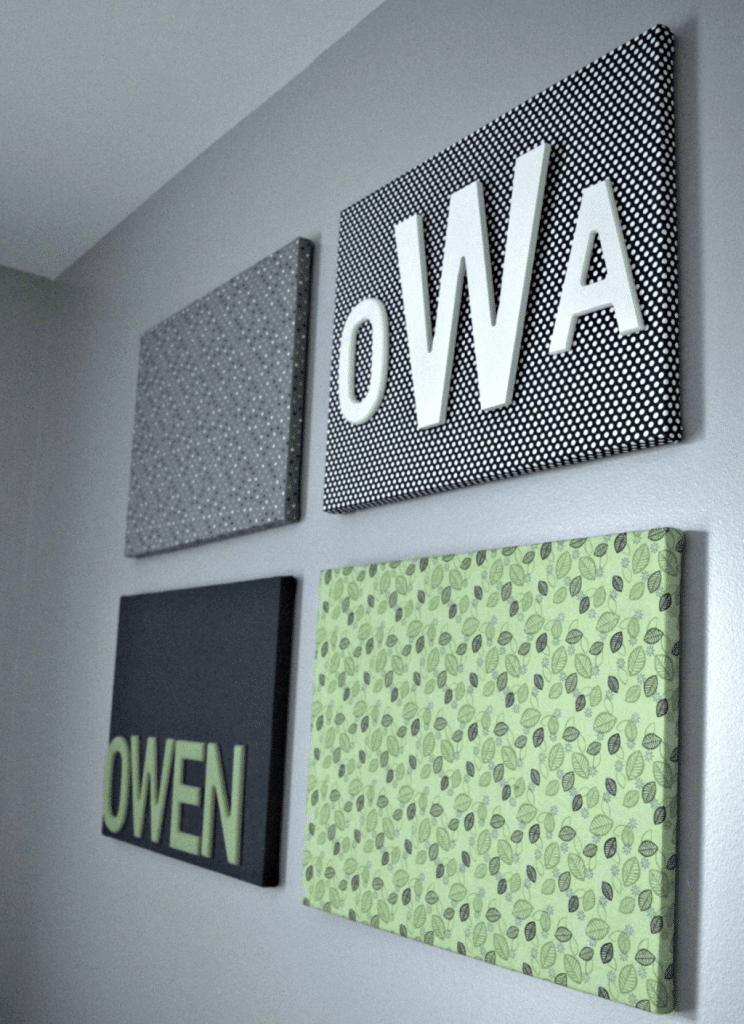 You can see the original artwork inspiration here: http://newlywoodwards.com/2012/08/fabric-covered-canvas-nursery-art-and.html
My husband's Nana was so sweet to gift us a needlepoint of baby's birth. It's a nice homemade gift to hang in the room.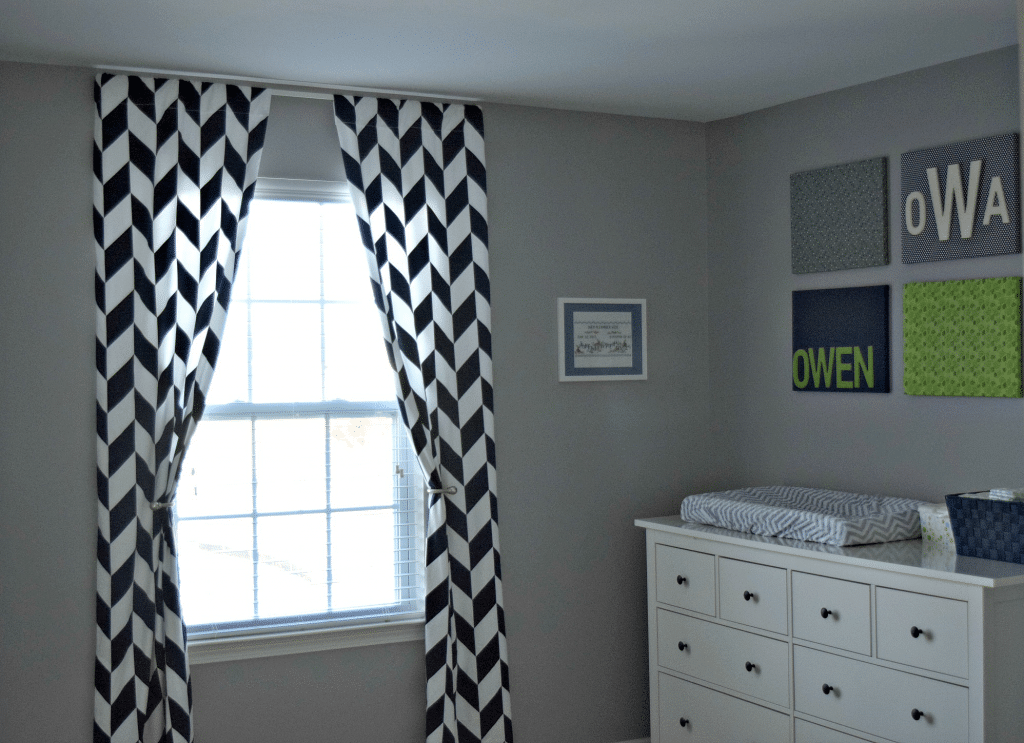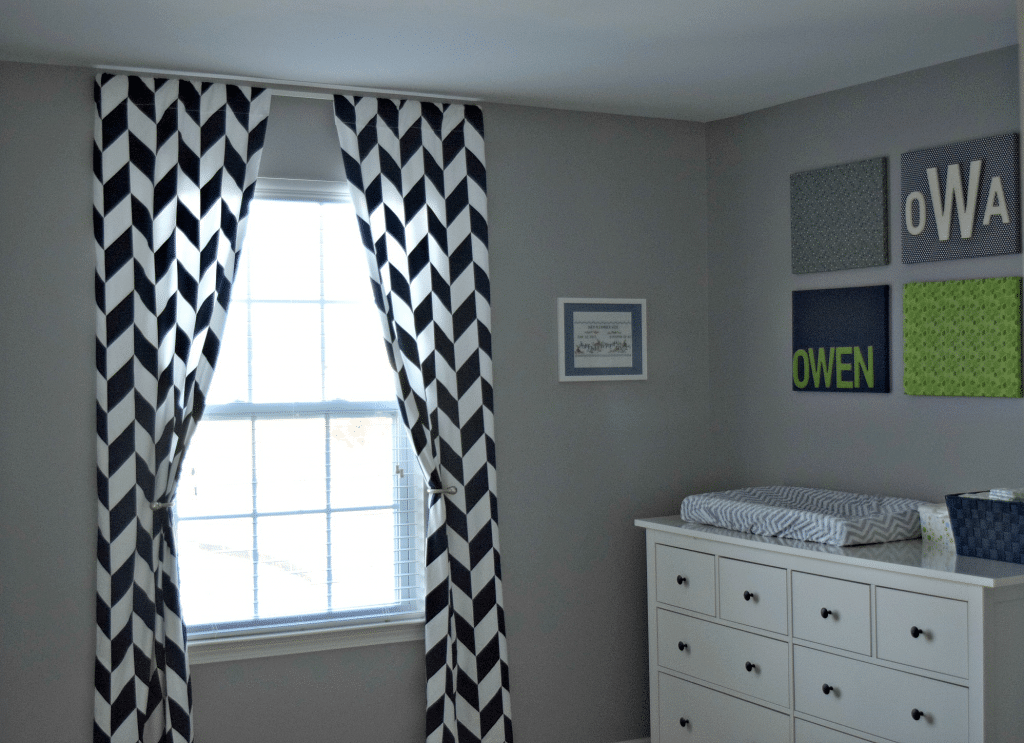 What do you think?