I found this old buffet online and thought it had great potential for refinishing. Thankfully my husband played along and picked it up for me one afternoon. Once it arrived home, I couldn't wait to tackle it. There were so many finishing options to do and some seemed more overwhelming than others. (This post contains affiliate links. If you shop from my blog, I may be compensated for clicks or purchases that you make. Read my disclaimer page for more information.)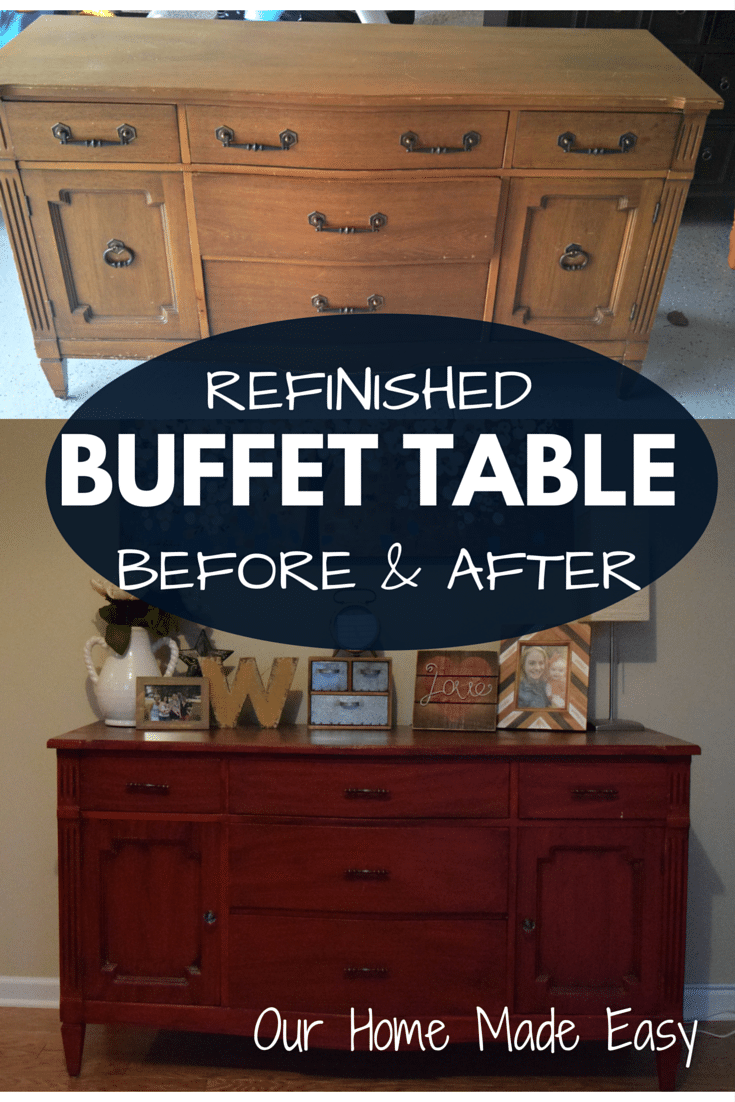 In the end, I chose the Rustoleum Transformation Furniture Paint kit. With a self-imposed deadline to complete the project before we moved into our new home, I started working on it immediately. If you are interested in the step by step directions, check out the Rustoleum Transformations Furniture product. In my opinion, it wasn't a one weekend task. There is LOTS of waiting time between coats. It worked for us, but for those of you who want to get something done quickly (and I'm usually right there with you), you may want to explore all of your options!
Supplies Needed  for DIY  Easy Furniture Rehab
Drop Cloths! (I'm supper messy and used these)
Bristle Brushes ( I used this one)
Before: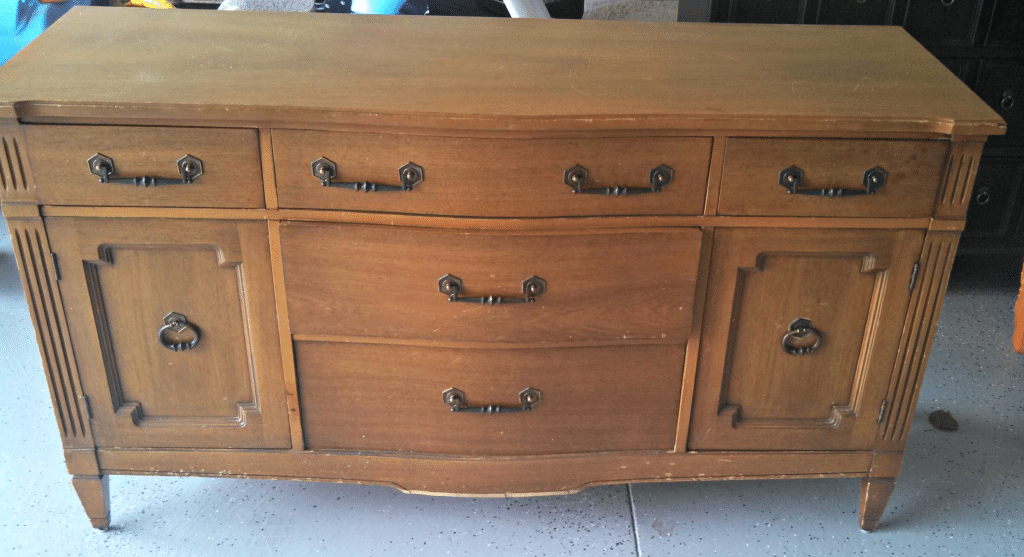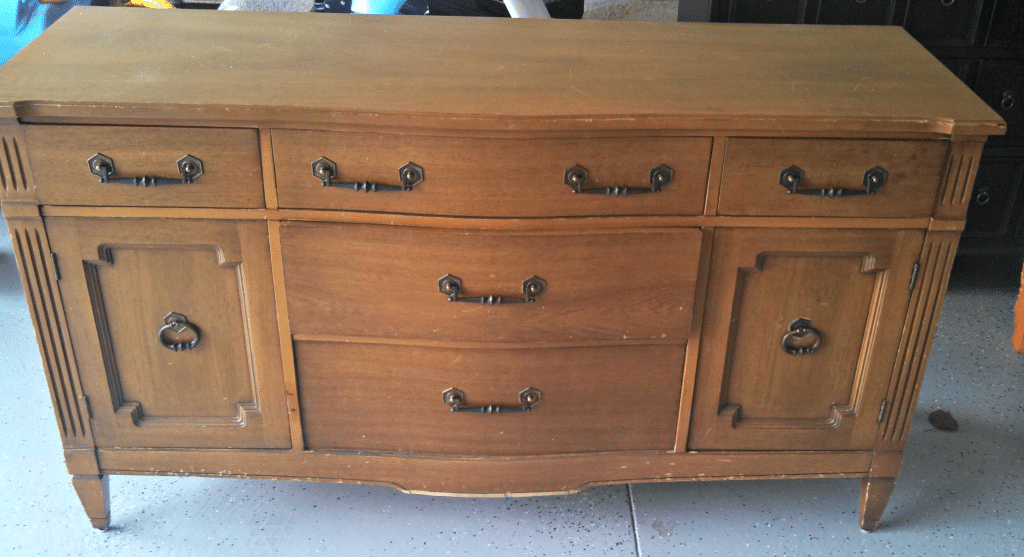 It was pretty rough looking. But I was determined to rehab it!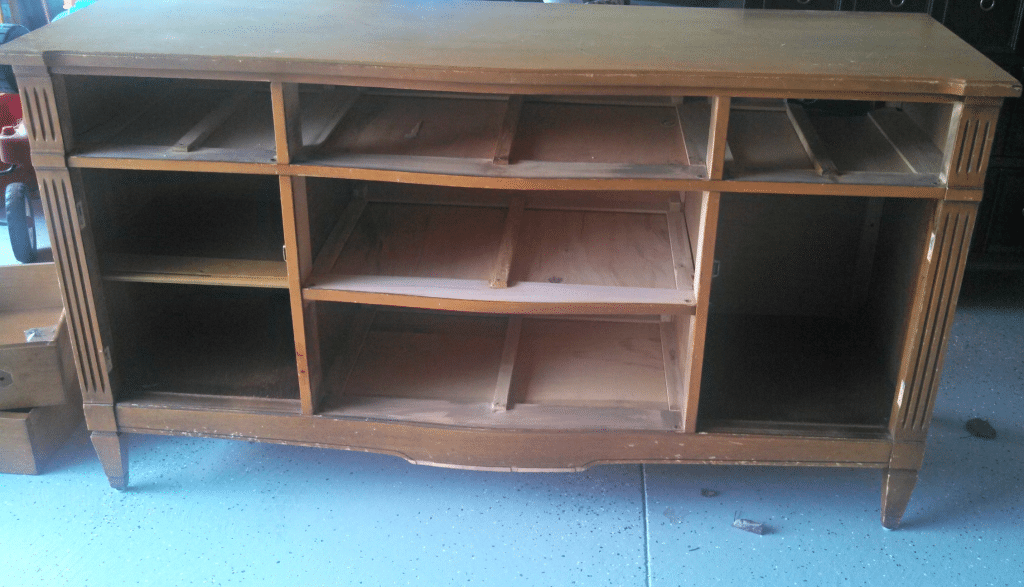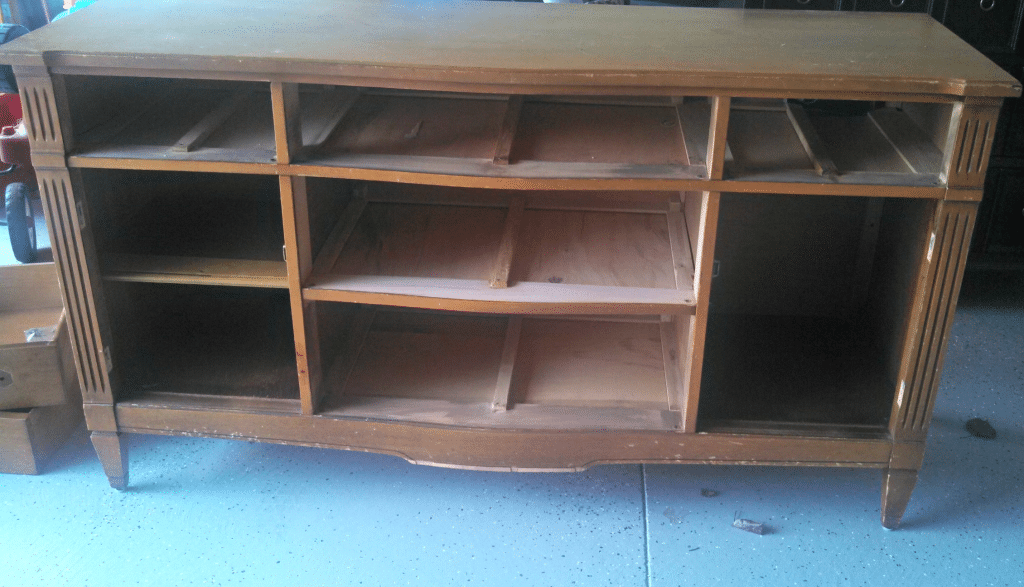 After the initial cleaning and sanding
After: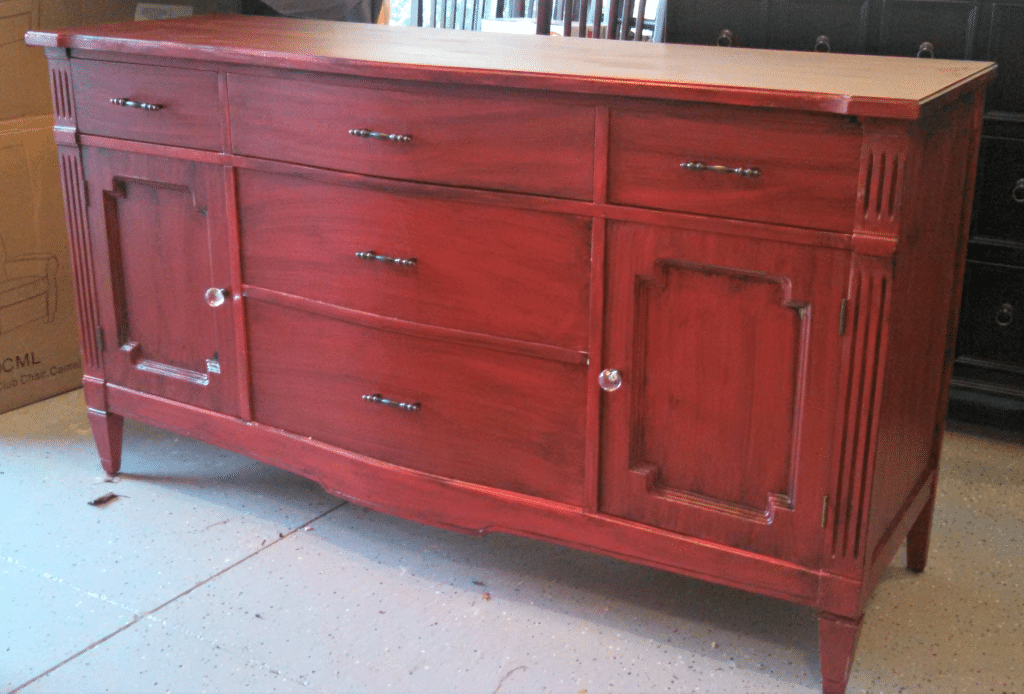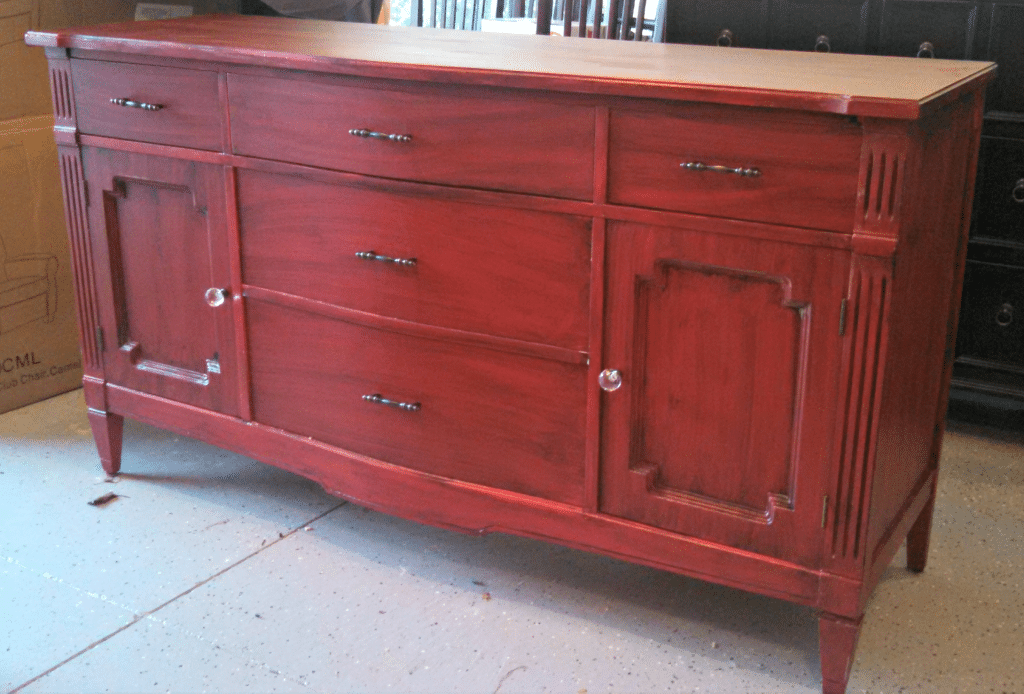 It's bright red! We chose the "Fruit Punch" color and I added the distressed look at then end. The red alone was too bright for décor. The added black toned it down nicely.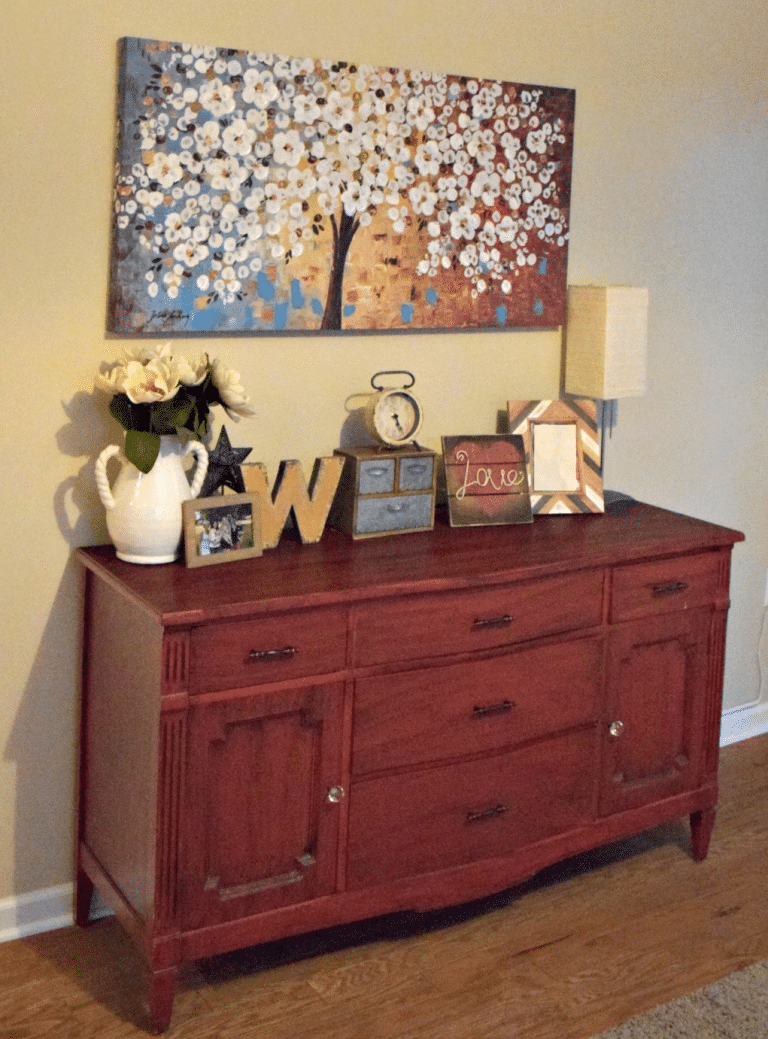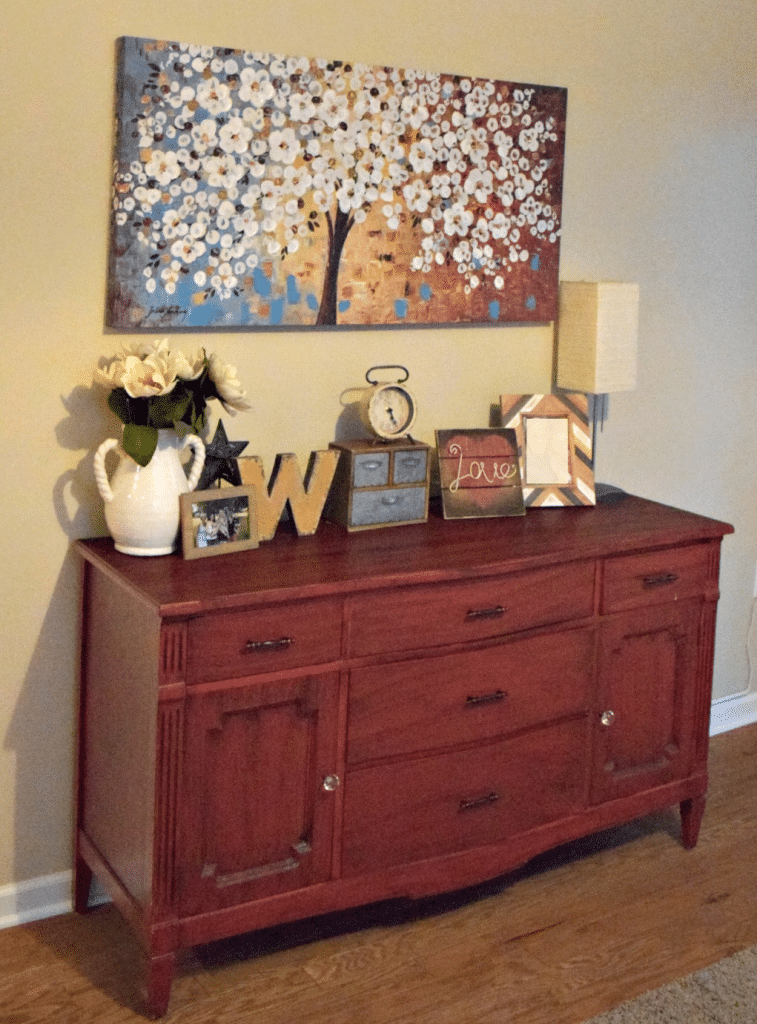 I found a great spot for it in our sitting room off of the kitchen.
What has been your favorite furniture piece to refinish? I am always on the lookout for more opportunities!