Wondering what were the most popular posts that were published in 2018? I'm sharing the top 15 posts. Have you read them all? Catch up here!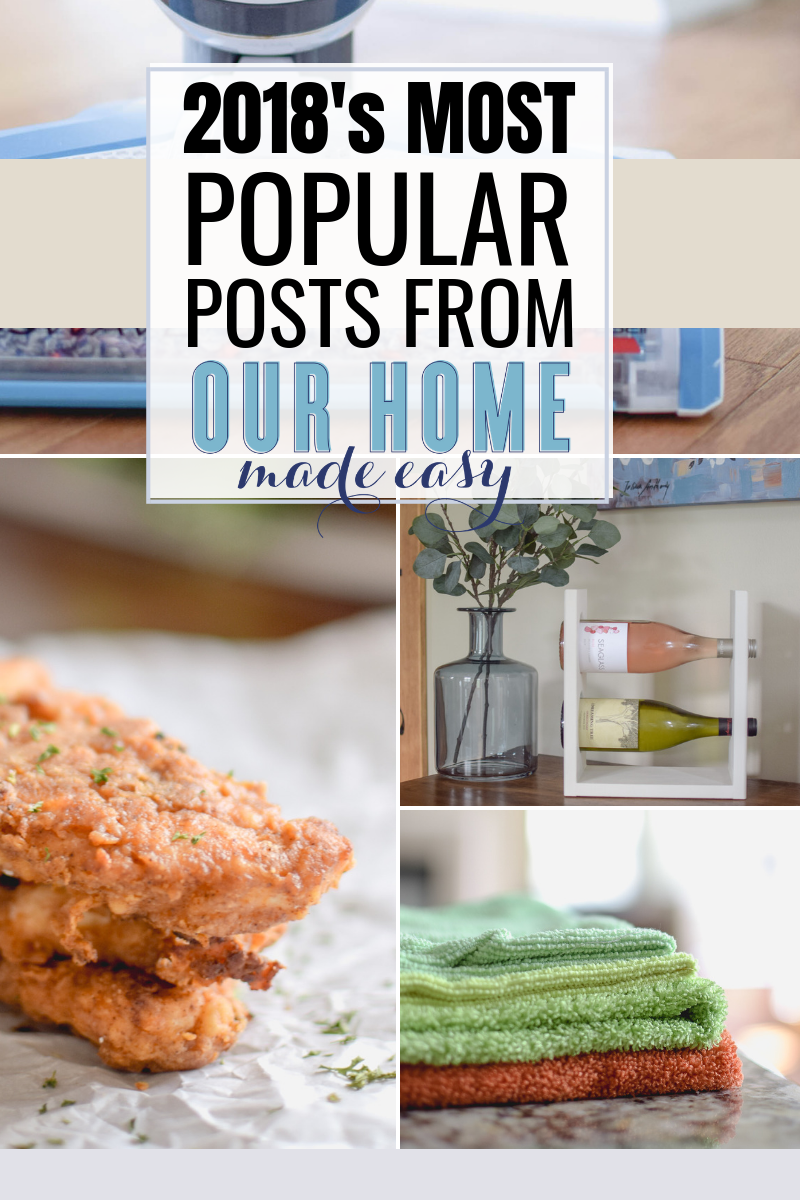 (This post contains affiliate links. please see my Disclaimer for more information)
Each year, before a new year starts, I like to look back and see what you loved. It's like a little treasure trove of information. I enjoy learning what was popular and what was not popular.
Next month makes 3 years of blogging and this is always a fun way to look back on the last year, and say whoa! Over the past year, I've published more than 99 posts! We covered everything from easy dinner ideas to home decor inspiration, to lots of fun DIY projects.
Want to know more about my blogging story? I'm always happy to share how to balance work and blogging. Blogging makes for a busy life, but it's the best thing ever. I love writing and sharing ideas with you. It makes my heart happy. ❤️
The 15 Most Popular Posts from 2018
If you're interested in knowing the most popular posts that I published in 2018, come check them out! You might find one that others enjoyed, but you totally missed.
Want to see last year's best posts? Catch the Most Popular Posts of 2017 here! It's always fun to see what is trending each year— and see how much my photography skills have changed over the years! 🙂
I sorted these by category, but in no particular order.
Most Popular Home Organization & Cleaning from 2018
75 Things to Declutter RIGHT Now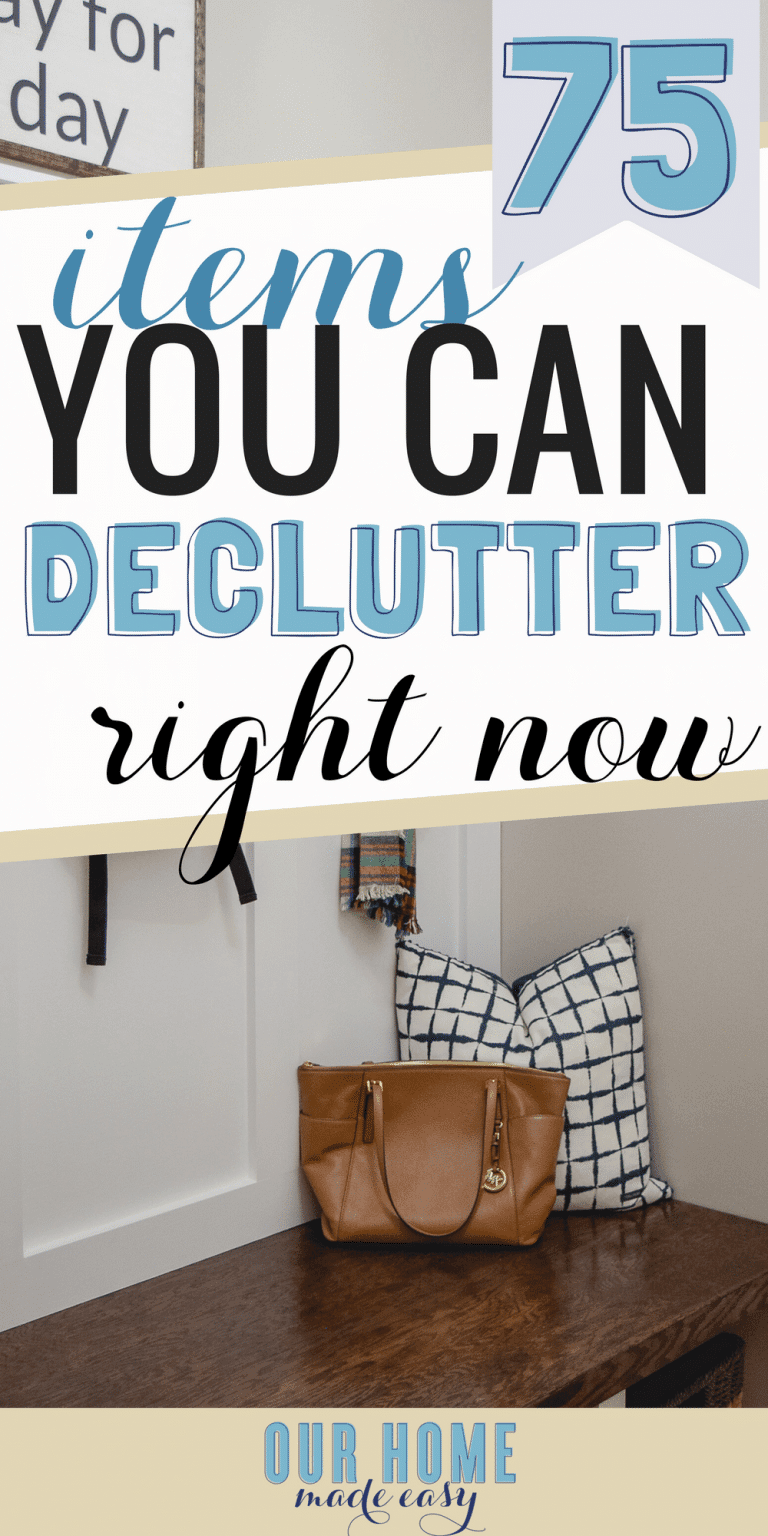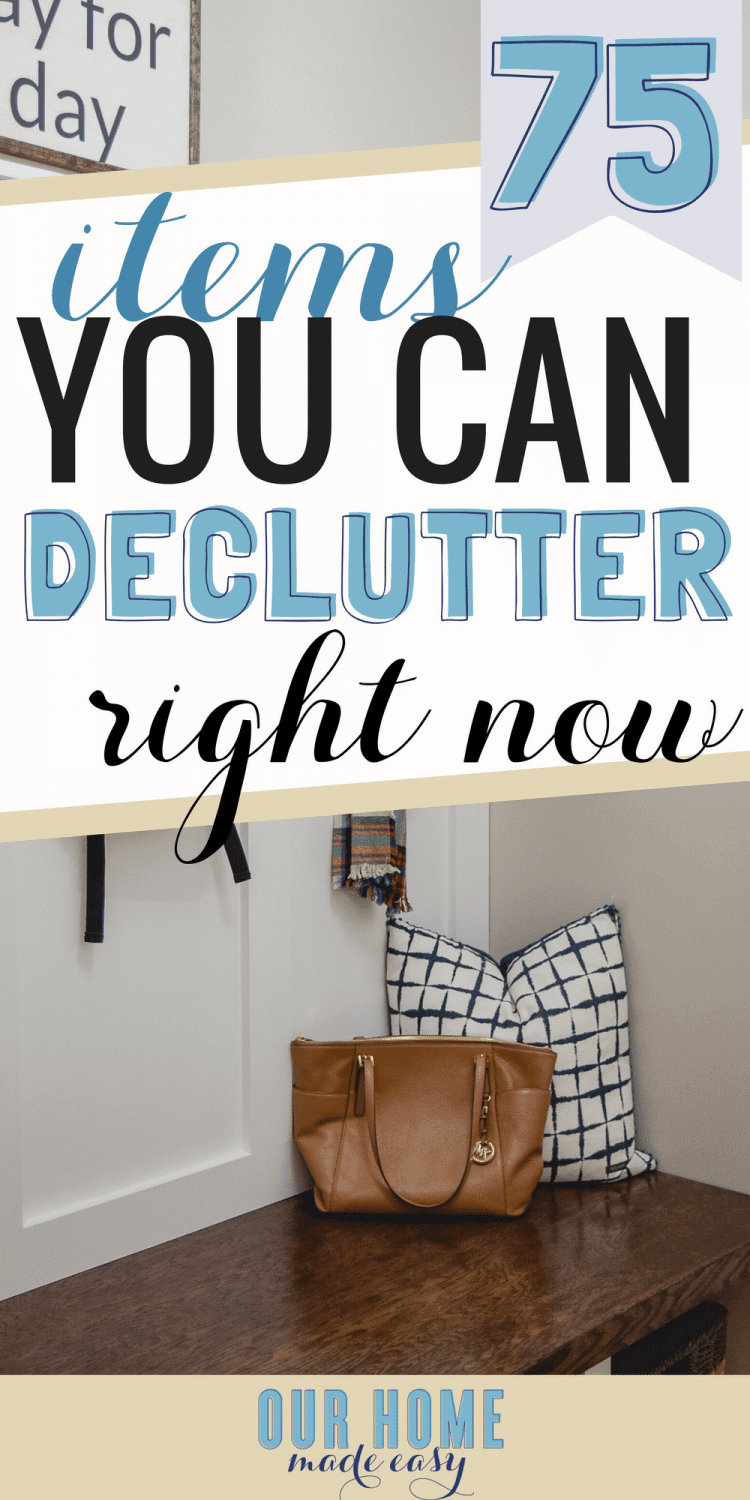 I feel like the organizing bug happens every time the seasons' change. In our home, it's often like a purge and then time to clean mode. If I don't start to clear out some extra items, I know that I will start to feel stressed. Arriving home to our normal household items, plus holiday decor on top, and then adding in general life busy-ness is simply too much.
2018 started off with more than 4,000 women joining me in the FREE 6 Week Declutter Challenge. It was amazing. For those who didn't want to sign up for all six weeks, I created this post of all the areas we covered. This list
The Easiest Way To Clean Your Floors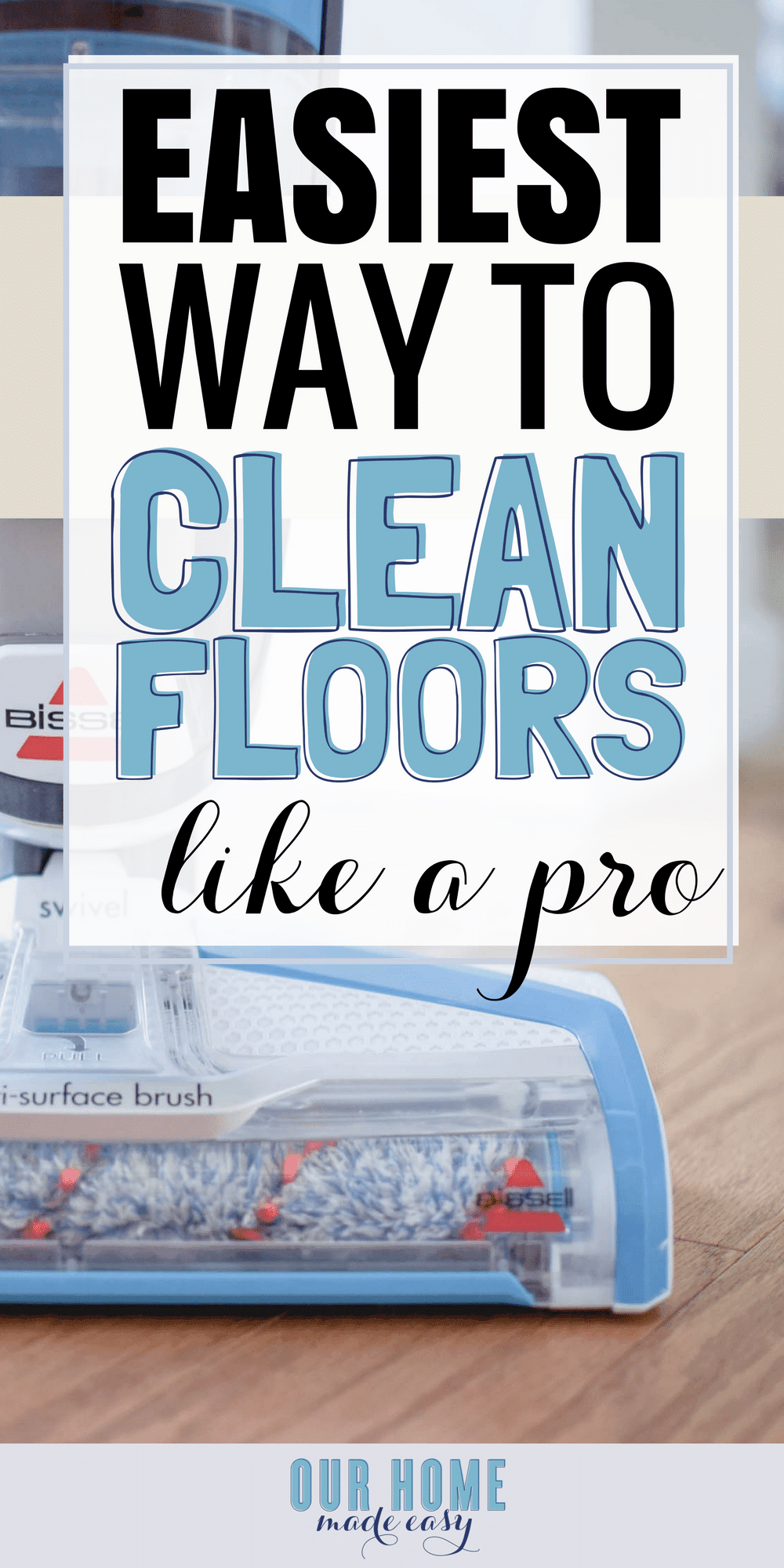 Jordan & I were absolutely terrible at mopping our floors. They always seemed to be too much work. But with almost 1,600 sq feet of hardwoods on our first floor, we needed to find a fix asap.
We watched a few videos on how the Bissell CrossWave worked and were intrigued. Did it really do everything the tutorial said it did? In case you haven't seen the video, they show the CrossWave vacuuming & mopping the floor in one sweep. Oh, and it sucks up the water so that the newly mopped floor is completely dry. Whoa.
So we decided to take the chance and order it. After all, we'd love to have cleaner floors with the convenience of a vacuum. That seems totally reasonable, right?
6 Reasons Why You Need Decluttering in Your Life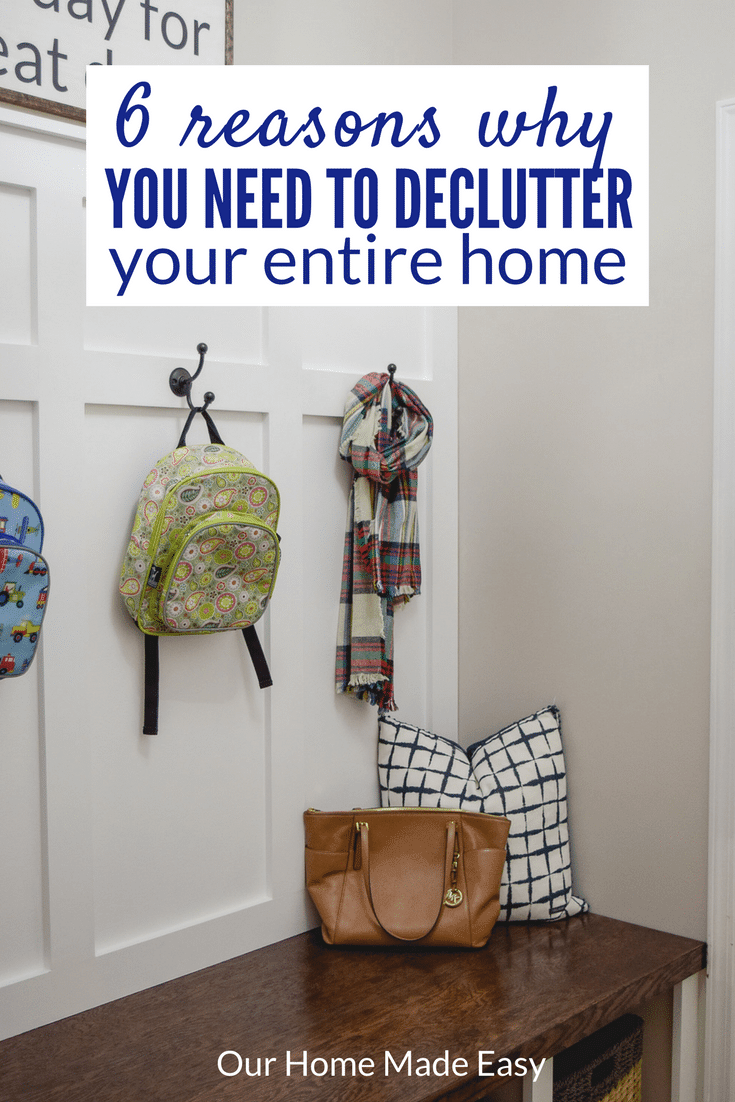 As I was thinking of why we do this every year, I couldn't help think about how it turns the overly-busy holiday season down several notches to a more mellow January.
It's like our minds need a break from the overwhelming weekends in December. Can we nickname January, "The Chill Out Month for Mom's Sanity?" Too long, perhaps? Not catchy, enough? I'll get back to the drawing board…. ?
As silly as it sounds, I find it super calming to start decluttering. Like a hot bowl of Mrs. Weiss' kluski chicken soup for this tired momma. If you are feeling similar, come declutter your own space like I am here in Michigan!
If you need a little extra persuasion why you should clear out your home, catch up with this post!
The Simplest Way to Clean Kitchen Cabinets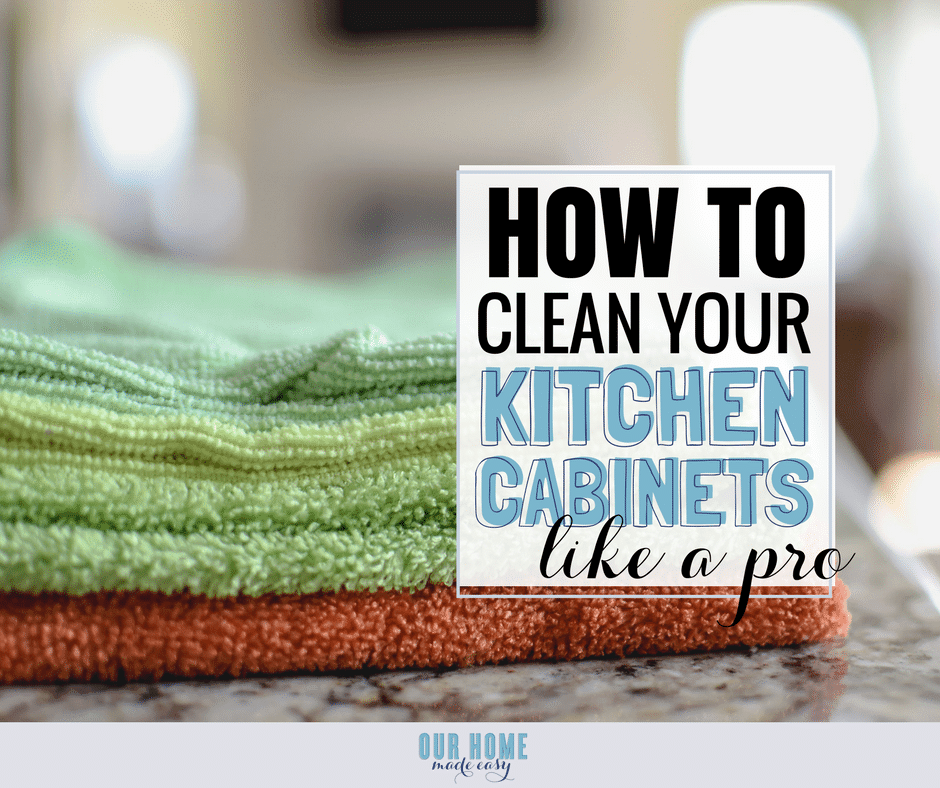 When it comes to cleaning our cabinets, I really like to go old school and use a cleaner that works well.
And not only does it work well– it makes the house smell like the essence of spring cleaning — pine!
How To Plan Christmas Breakfast The Easy Way
Before Christmas, it seems like everything is running on 2x the speed. To help plan one area of the holidays, I shared a simple Christmas breakfast menu planners and found my 11 favorite 'make ahead' breakfast recipes! It turns out, I wasn't the only one who needed some extra planning for Christmas morning.
Most Popular Home DIY & Decor Posts from 2018
Easy DIY Storage Shelving for Less Than $70!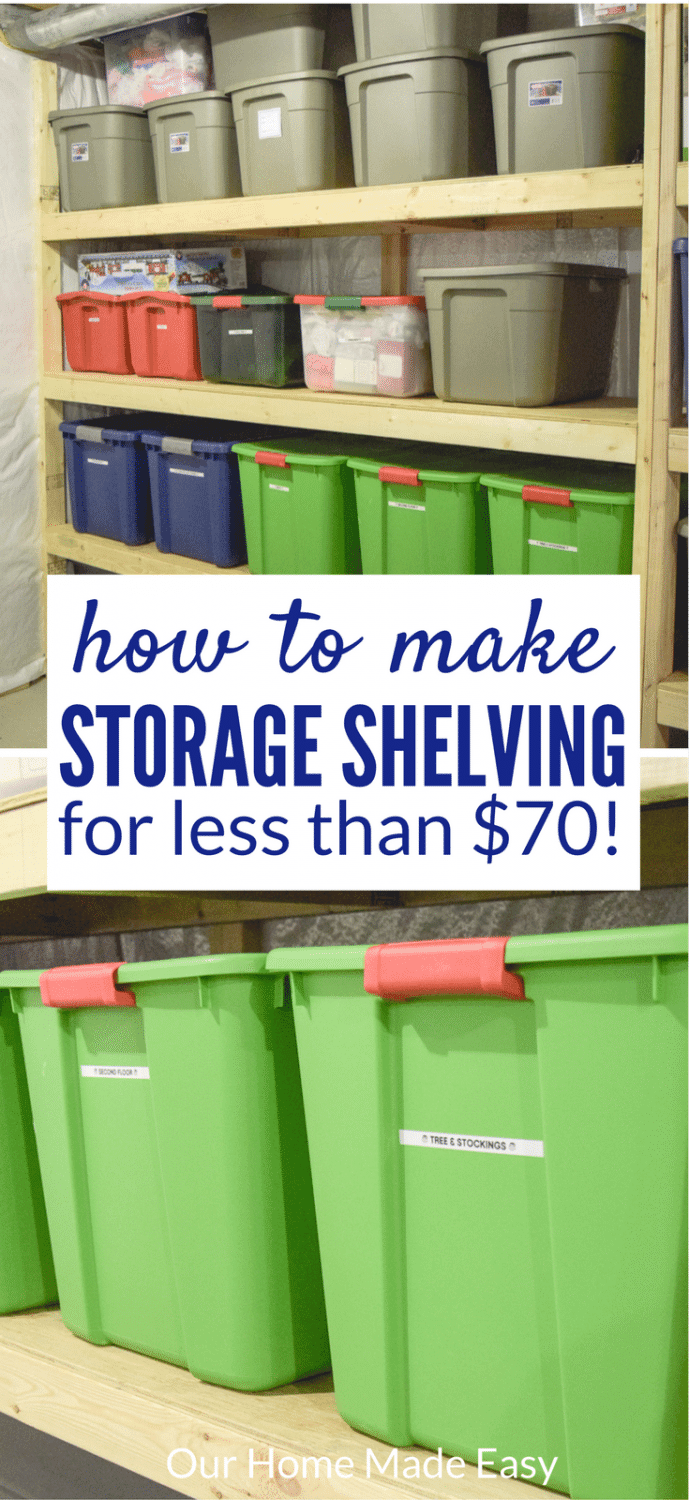 Jordan & I built storage shelving to help organize all the totes we've accumulated over the years. I shared the step by step build plans for building the shelving for less than $70!
These days we've filled up 3 sections of shelving and I am already asking for a fourth unit. 🙂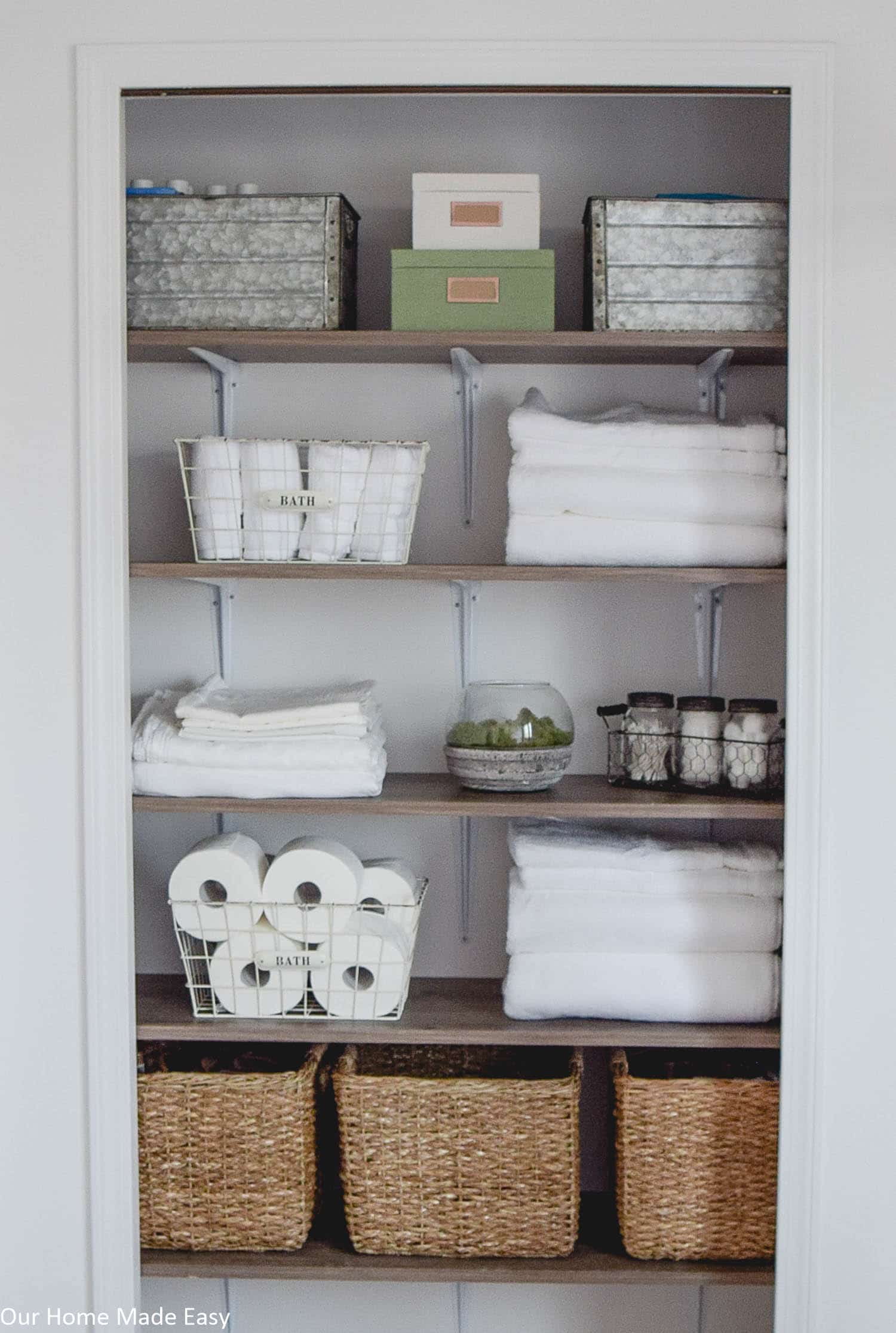 Jordan & I took our super boring, wire shelving covered, master bath closet and updated it at the beginning of the year. We built custom shelving units for about $11 each! It was a total steal and the best looking project.
Easy DIY Wine Rack for a Tabletop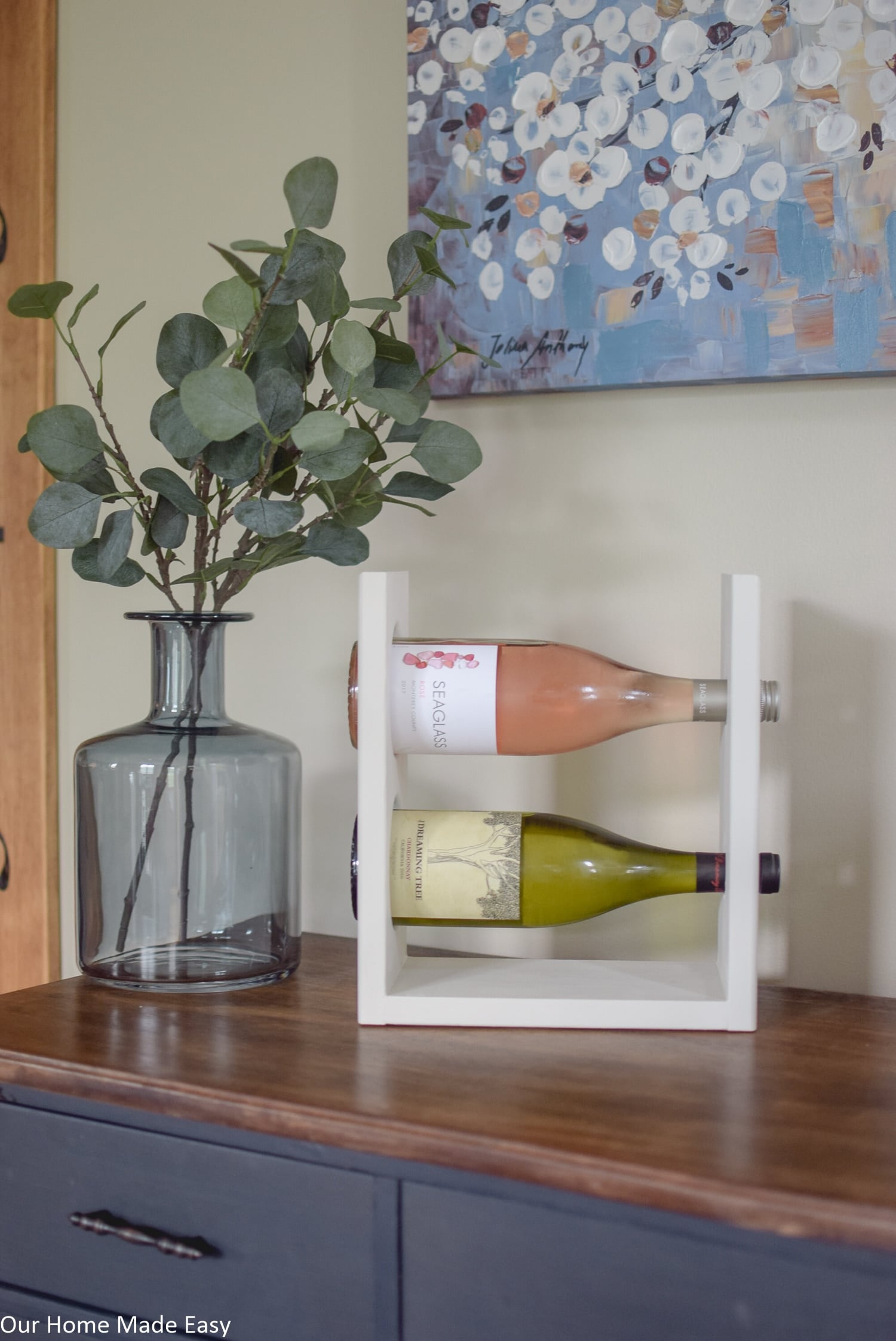 This post used 2 of our favorite things– the Kreg Jig and Fusion Mineral Paint! This project was super simple to build and perfect for small spaces.
5 Super Easy Ways to Decorate Your Home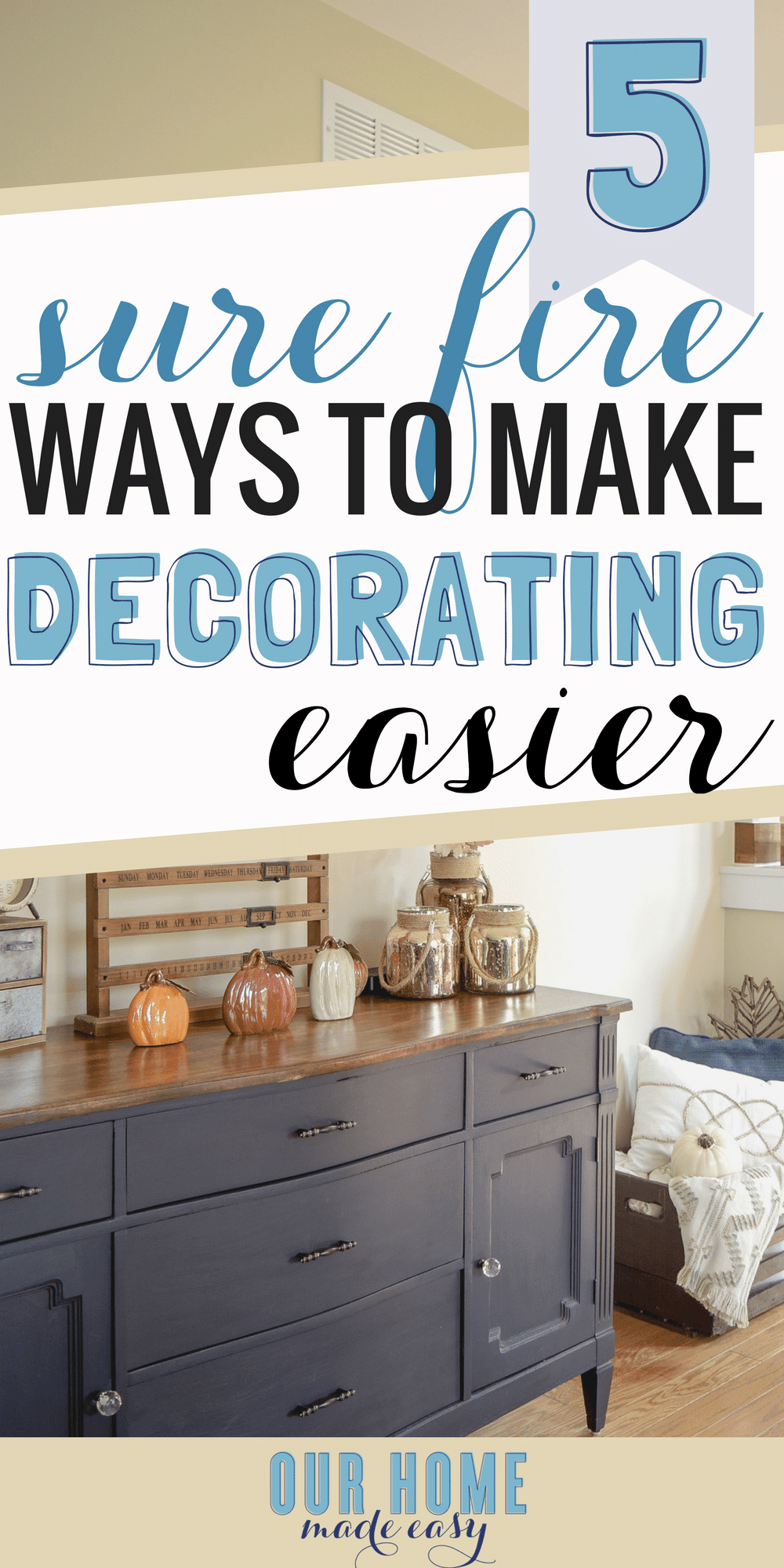 When it comes to designing a beautiful home, you don't need to hire a professional! You can DIY a beautiful home decor without breaking the budget. I really wanted to share my own favorite tips for creating a home that is perfect for you and that you love.
The 20 Best Places to Buy Christmas Decorations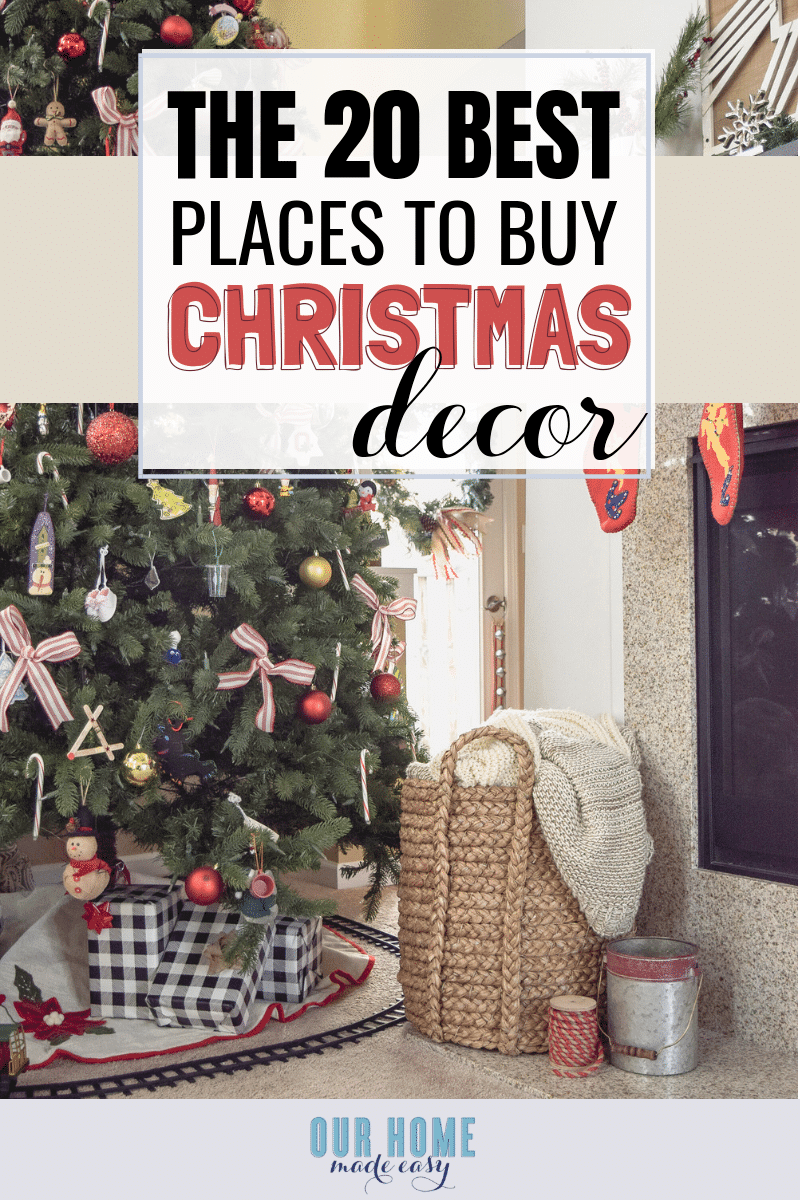 I wrote this post as much as for me as for you! This Fall I was looking for Christmas decoration inspiration for this year. As I was searching for places, I thought, "I should share my favorite places, too" in case you were looking for something out of the ordinary.
One place I left out? It's a store that we discovered in Phoenix at Thanksgiving called Rod Works. It was such an interesting store full of pretty handmade items!
My Favorite $10 Trick For Updating Our Christmas Tree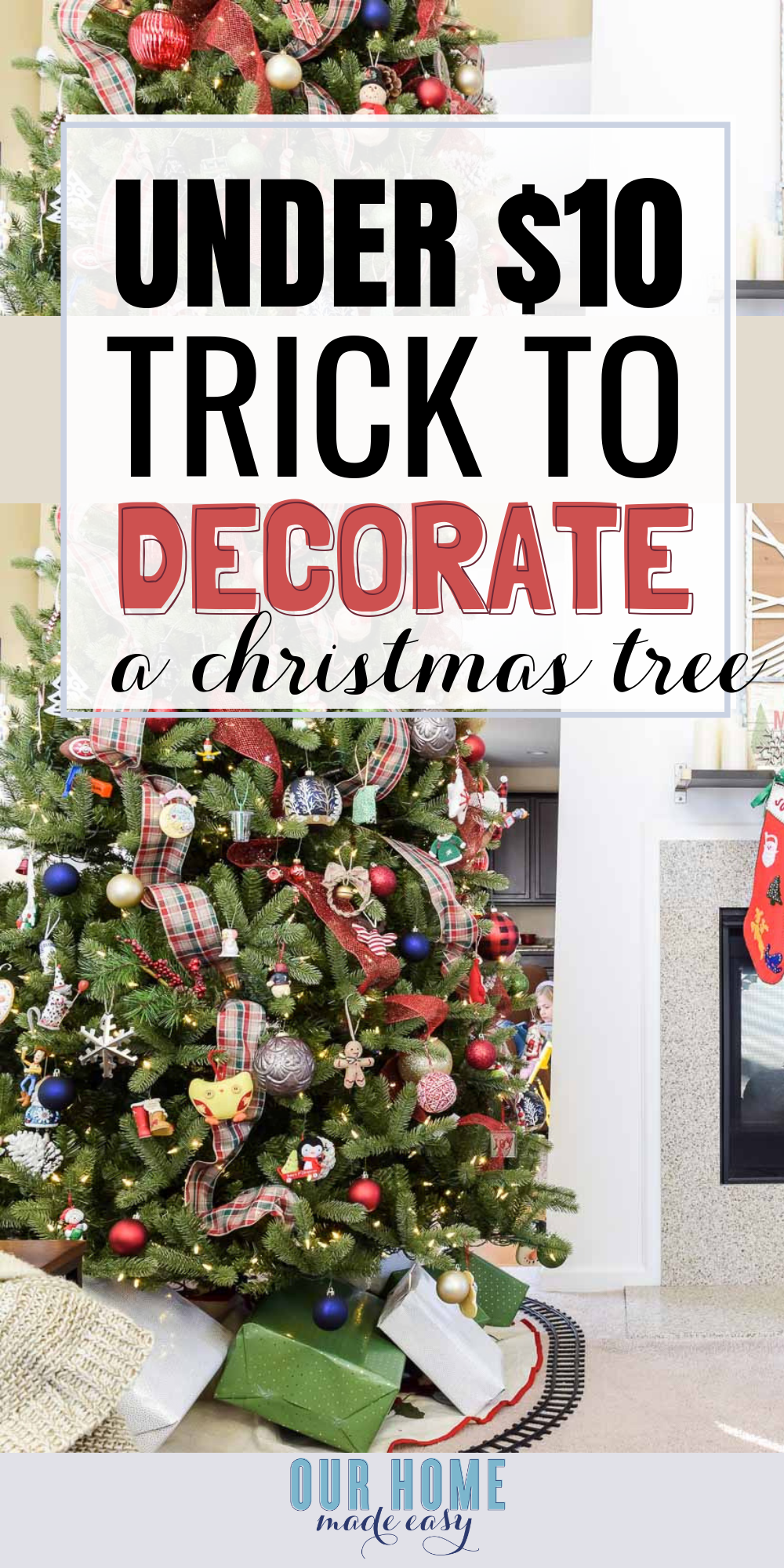 I believe that changing up your style doesn't need to be pricey to still be loved. Each year I change out the ribbon in our Christmas tree to add a new style. One or two new rolls for less than $10 make such a difference!
In this post, I shared a few ways to use ribbon to mix it up each year.
How to Prepare Your Home For Fall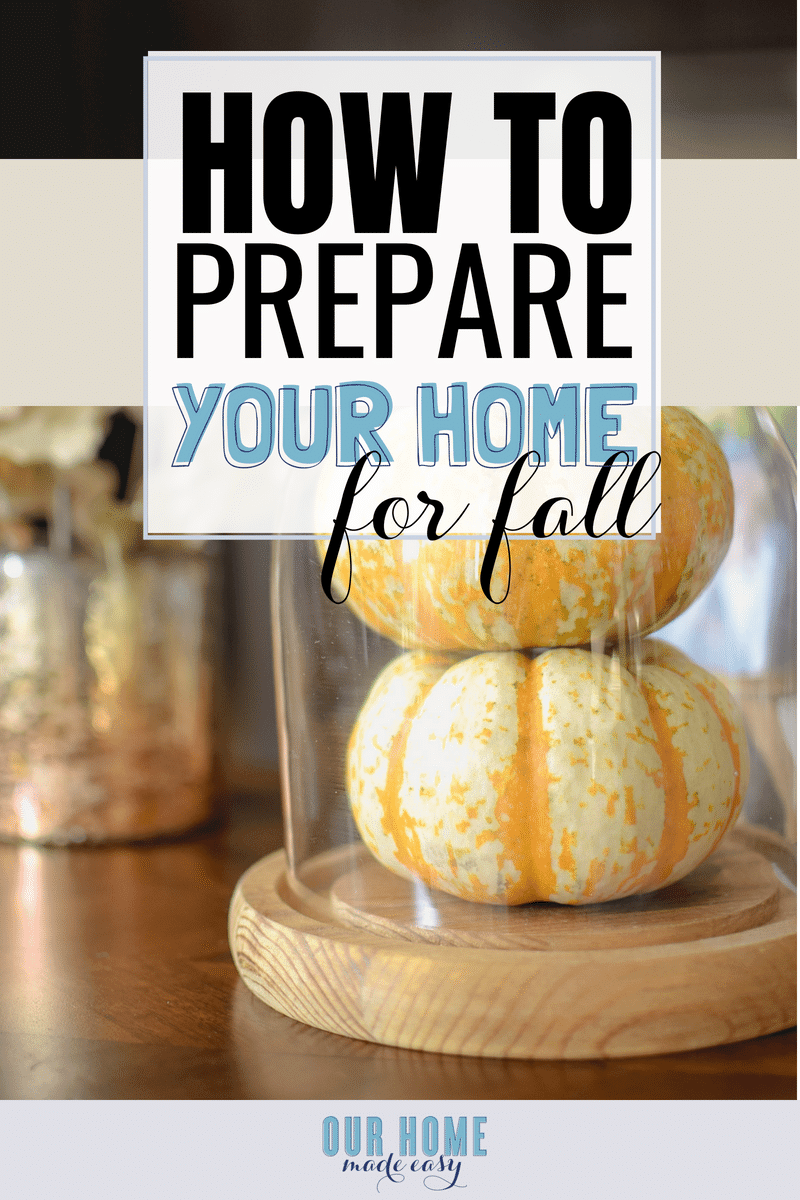 Here in Michigan, we have to prep the house for Winter before the cooler weather hits. I shared this post with it's own checklist to help anyone else who wanted to get their home ready for Fall, too!
Most Popular Recipes of 2018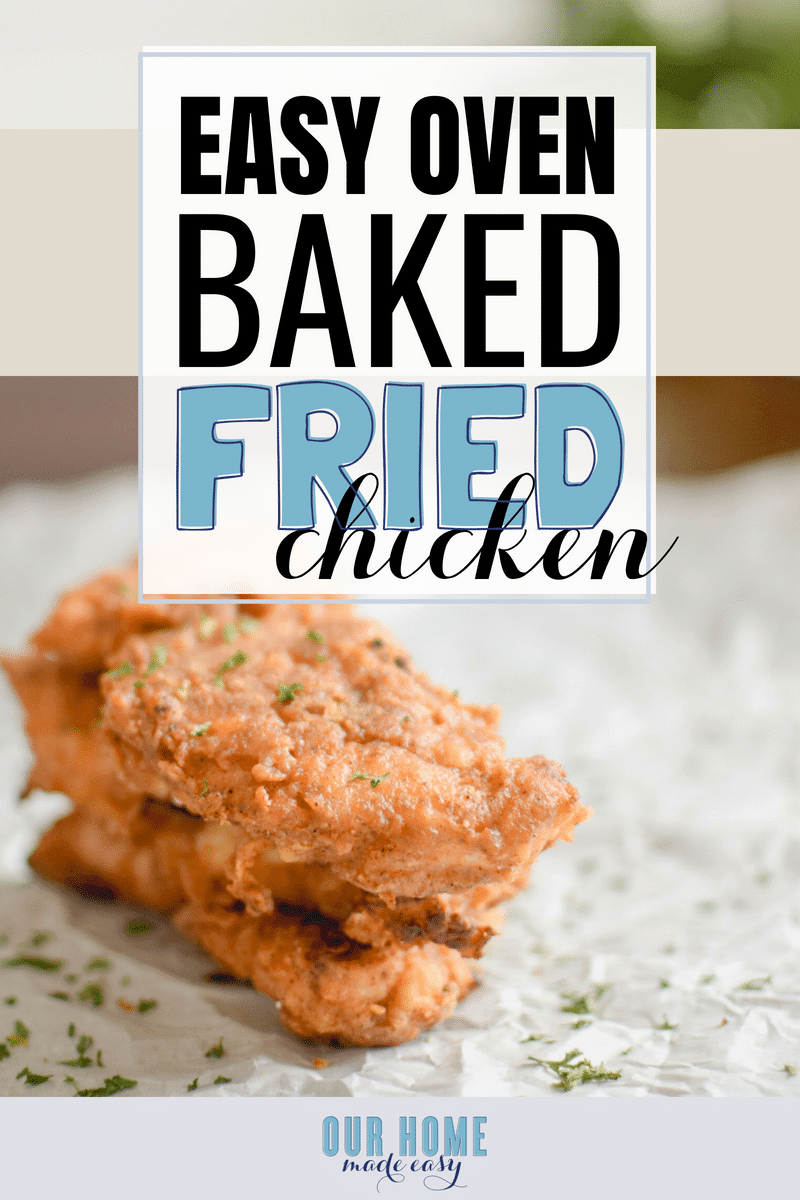 My mother in law shared this recipe with us years ago. Since then it's become one of our go-to favorite recipes. It's so good and so simple!
The biggest trick? Making sure you soak the chicken in milk hours before you need it.
Copycat Starbucks Salted Cream Cold Foam Cold Brew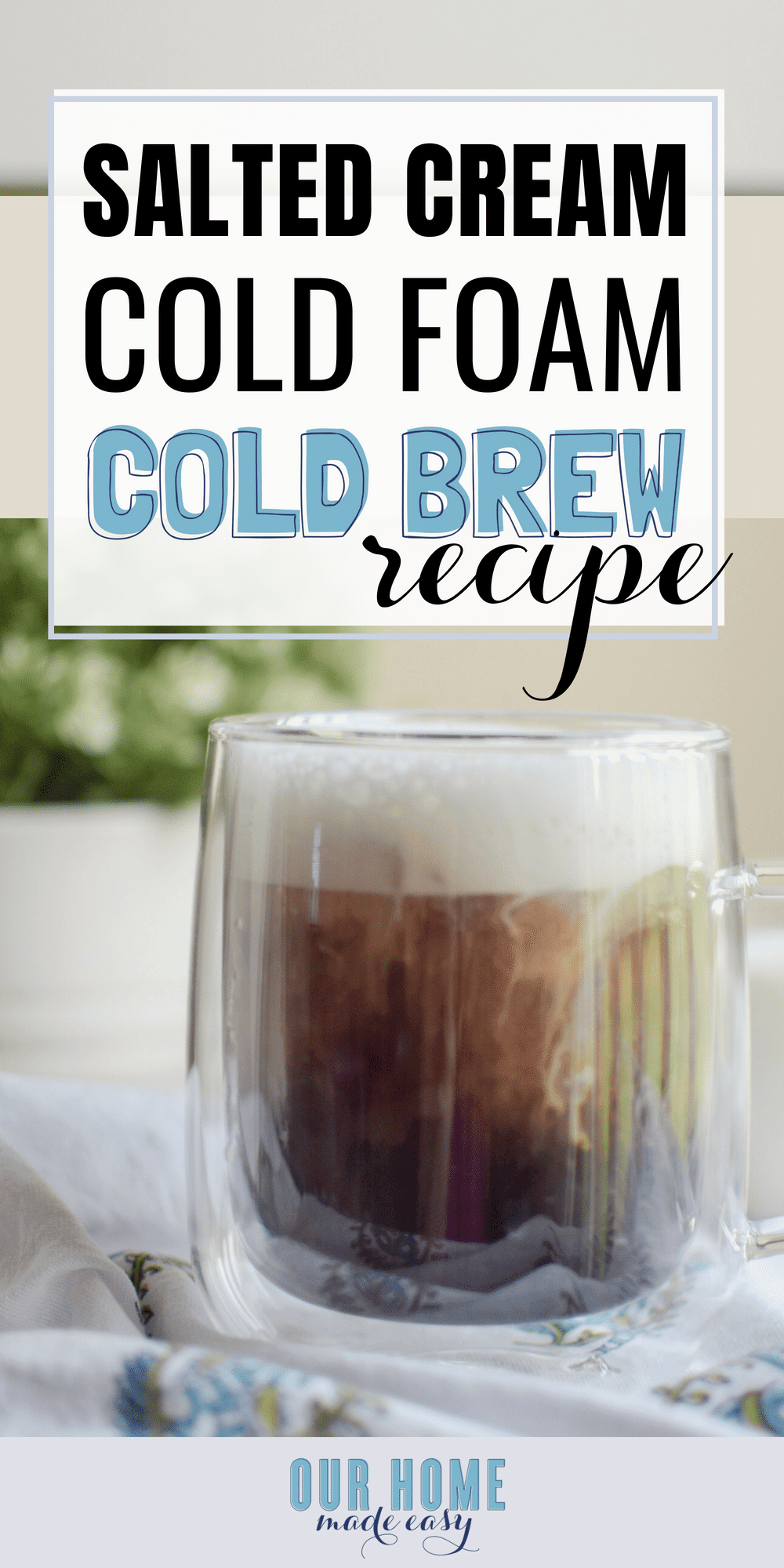 This Summer Jordan & I fell in love with new Salted Cream Cold Foam Cold Brew drinks. It was analmostt daily love that quickly added up $$$. To avoid this, we decided to make our own drink recipe.
Don't worry guys, I tried out so many coffee recipe combinations so that you don't need to do it yourself. 🙂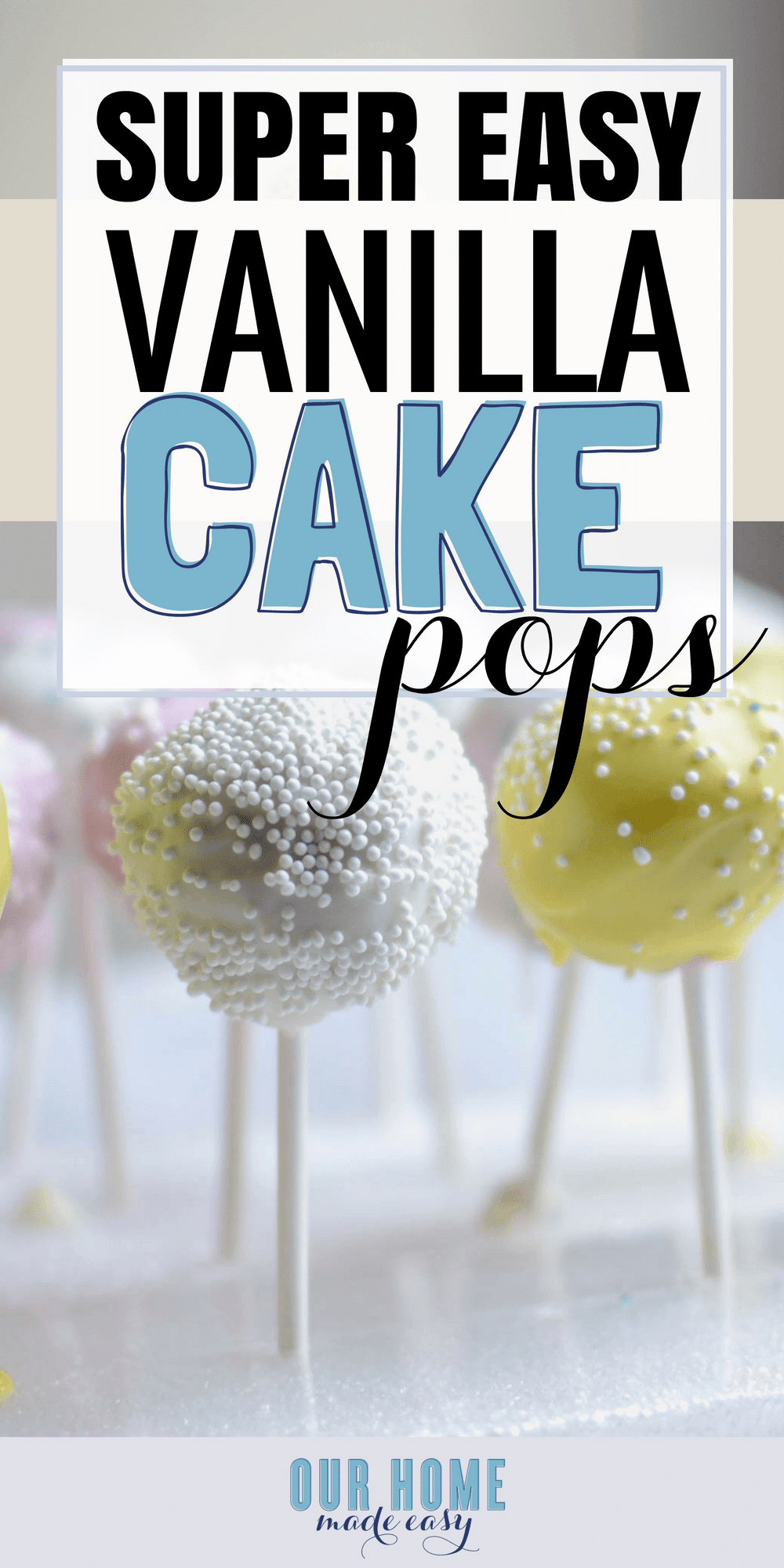 Speaking of Starbucks, Aubrey & Owen love their cake pops. While I didn't try to replicate the Starbucks version, I wanted to make a quick and fuss-free recipe for them in time for Easter. We chose pretty pastel colors and topped them with white sprinkles.
Everyone was happy and I was excited to share a new recipe with you!
Do you agree? Did your favorite post make the list?
Most importantly, thank you again for reading each week and the happy messages you always send my way on email or on Facebook. I appreciate you more than you could ever know.
I am honored that you join me here in our home as we all navigate helping our everyday selves create extraordinary homes the easy way!
I cannot wait to start a 4th year of blogging with you. Have a very Happy New Year my friends! I'll catch back up with you soon with a very special new challenge!
PIN FOR LATER: