Here are 13 great (and cheap) places to buy holiday decor! Have fun shopping and don't worry that you're spending too much $$$ Are you looking for the best places to buy Christmas decorations? Click here to find more than 20 places that you need to check out before you buy your Christmas decorations this year.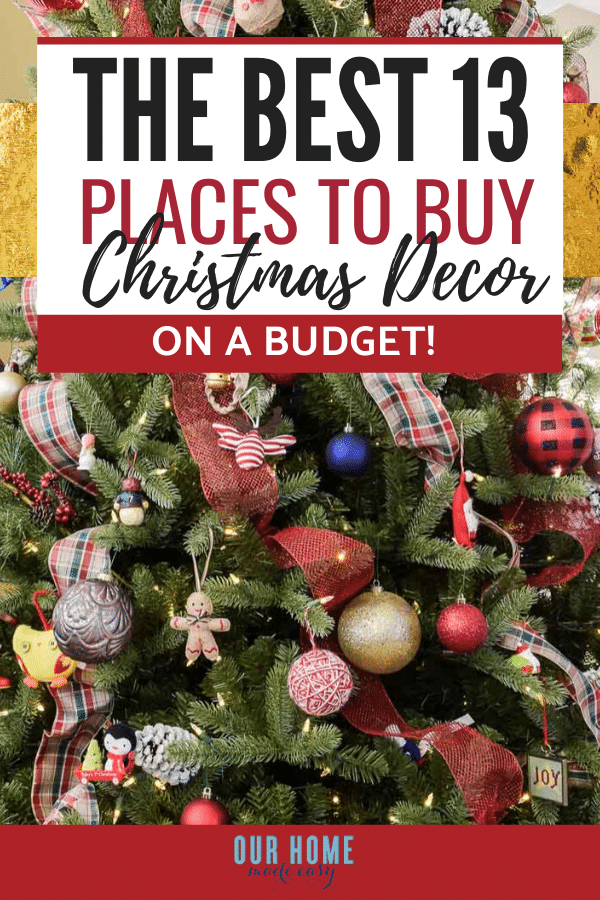 (This post contains affiliate links. Please see my Disclaimer for more information)
Do you like adding a few new holiday decorations each year?
But don't want to spend too much money or time?
Then you are in the right place!
You guys, I am a shopper. But not like "Ooohhhh, I want to spend $600" kind of shopper. Well maybe a bit, but I'm pretty prudent about spending, too. So what do I love to do? Buy things at a great value! (Notice I didn't say cheap, there is a difference.)
And of the greatest "opportunities" for spending always begins in August and doesn't let go until like January.
What is it?
Shopping for fall decor and Christmas décor! Can you relate? Well… today I'm sharing my favorite places to shop at for fun seasonal décor and save some money!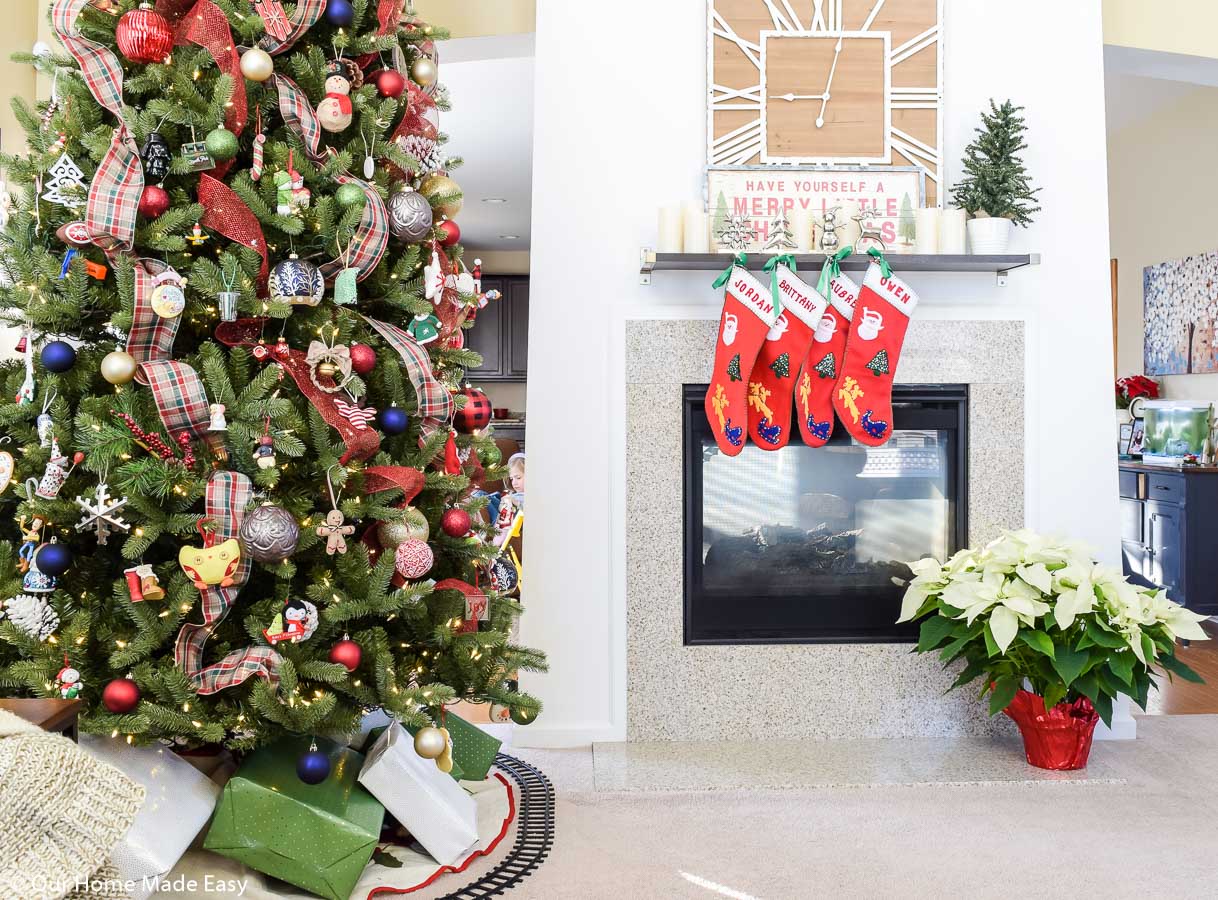 14 Places to Buy Holiday Decor and Not Break the Bank
H&M – While you think of H&M as the store to find trendy clothes, don't forget about them when it comes to holiday decorations! They offer SUCH great value for adding a few on-trend pieces to your Christmas staples. With hundreds of items, you'll find some cute items for a co-worker gift or yourself in no time!
World Market – World Market is my absolute FAVORITE place to buy inexpensive decor that is truly unique. Build up your classics a little each year and then you won't feel guilty adding one new item that is trendy. Whether I need a new cozy blanket or some pretty ornaments, my first stop is always here!
Kirkland's – Have you been to a Kirkland's lately? It's my go-to for buying pumpkins (I have a slight obsession). I've found Kirkland's to be extremely affordable and they have unique items (think Pottery Barn or Pier 1) without a huge price tag.
Amazon – Amazon may not yell Holiday decor, but they are slowly entering the holiday market without any of us noticing. I love the ability to order online and have the items at my door in 2 days. You all know my love of Amazon and it's convenience. I also enjoy the selection of farmhouse style fall to Christmas Plaid.
Options, everyone needs them.
Other Posts I Think You'll Enjoy:
Michaels – Michaels is devoting more and more floor space to decor rather than crafts. They are the only place I visit when I need some faux flowers! I keep the same vases out throughout the year and change out the stems for each season. Each new bouquet costs about the same as a fresh one and lasts all year. A total winner in my book. Don't forget to use a coupon when you check out!
Jo-Ann Fabrics – As you might've noticed, I'm a huge Jo-Ann Fabric fan. We have a Jo-Ann's less than a .25 mile from our subdivision so it's extremely easy to run into. Their holiday decor is cute, affordable, and occasionally allows you to DIY the last 20%. Just like Michael's above, use a coupon for everything!
Target– Ahh Tarjay. This is my ol' standby for impulse purchases. Thankfully the Cartwheel app allows you to scan said impulse purchase to make sure there aren't more discounts you can apply. I love 95% of all Target holiday items, but I try to reign in the spending here. It's so easy to find "just a few items" and walk out $170 later. Anyone else?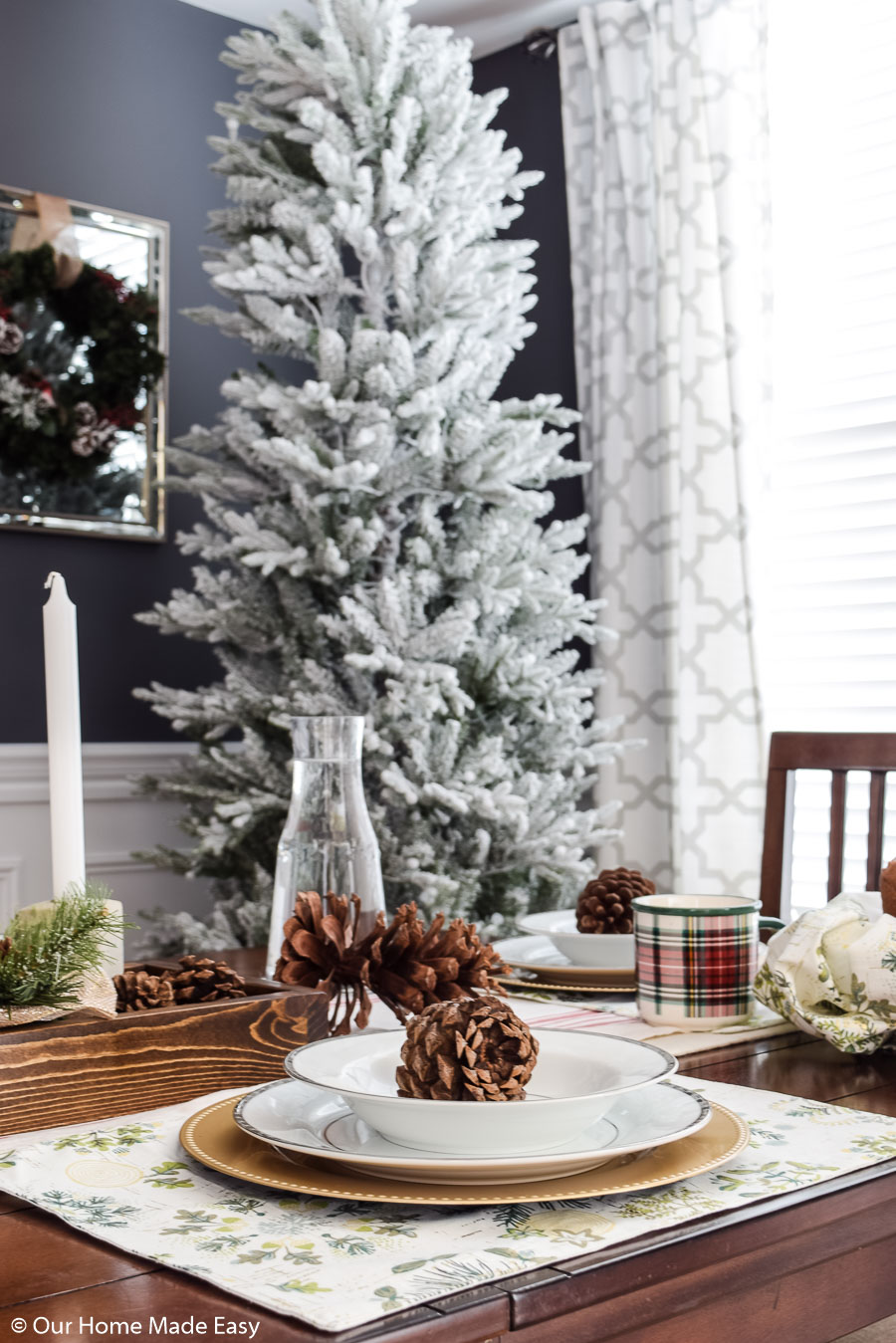 Thrift Stores – Hear me out. I know you might be thinking, "I'm not that creative" or "I don't know where to start!" The hardest part of thrift store shopping is actually stopping to look. Once you're in the store, you'll find lots of opportunities. Spray paint covers everything these days. And I recommend thrift store finding for holiday decor because of its relatively low investment. If you don't love your find, switch it out in 3 months.
Etsy – Etsy is full of homemade holiday decor! And lots are reasonably priced. When I get on Etsy, I quickly find items I didn't know that I needed. Mmmhmm.
Hobby Lobby – Do you have one of these near you? We had one in Daphne and it was our replacement for Midwestern Michael's & Jo-Ann Fabrics. Hobby Lobby always has a coupon for 40% a full-priced item. Pop in a few months prior to the holiday and be prepared to be overwhelmed with your decor options. Suggestion: They have several aisles of holiday picks, I used a few dozen when I made our wreath years ago. I've never seen such a selection at another store since.
Other Posts I Think You'll Enjoy:
Home Goods – Home Goods is a fun place to shop because you never know what you're going to find! I like to pick up dish towels, hand towels, and pumpkins from Home Goods. It's my spot for filling in the spaces. I don't mind spending some money on trendy items, because it's usually a good value.
Dollar Tree – I find lots of filler items at the Dollar Tree. I even made my own version of Pottery Barn pumpkin filler using Dollar Tree items. While I enjoy finding bigger pieces at Kirkland's and Home Goods, it's nice to accessorize the items with low cost/ low investment $1 items.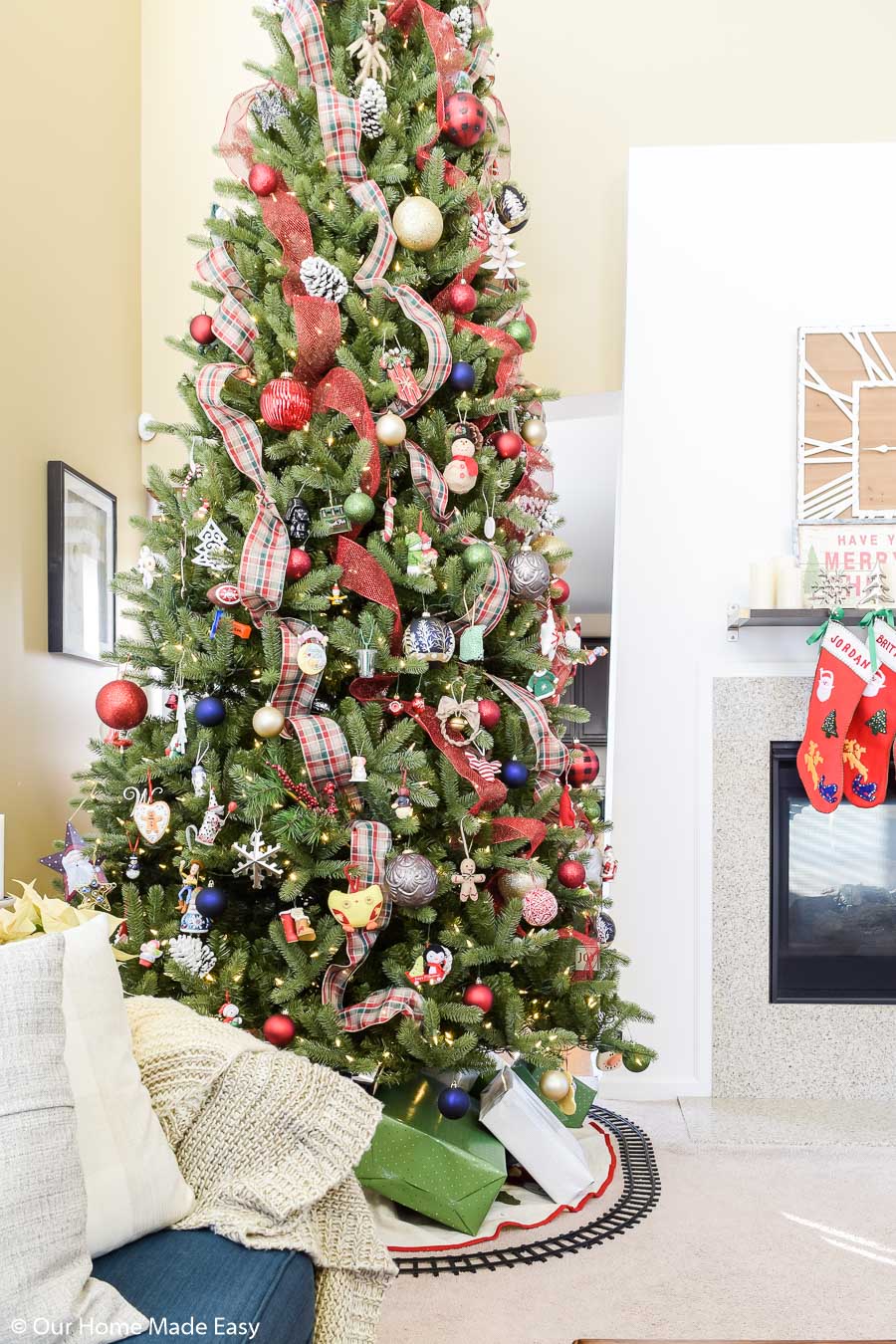 Shutterfly – Shutterfly is wonderful at making photo gifts. But have you ever thought of personalizing fall decor? They are expanding more and more into the home decor space. I'm a fan of the holiday wood wall art. With a promo code, the Shutterfly Home Decor is unique to only you and I love the options that they are creating every season!
Zulily – Have you purchased from Zulily? It's free to join and they have items marked down 60%+ from normal retail prices. If something is available to ship immediately, I like to pick up a few items that I might not find elsewhere.
Where are your favorite places to score some cute holiday décor??
Make Gift Giving Easy With These Gift Guides!