Since we received the sad news that 'Fixer Upper' is on it's way out, I wanted to share the best farmhouse finds for every farmhouse, shiplap loving fan. I won't tell if you pick up something for yourself. But rest assured, you'll have a wonderful gift for your sister, mom, or best friend who cannot get enough of shiplap or handmade signs. 🙂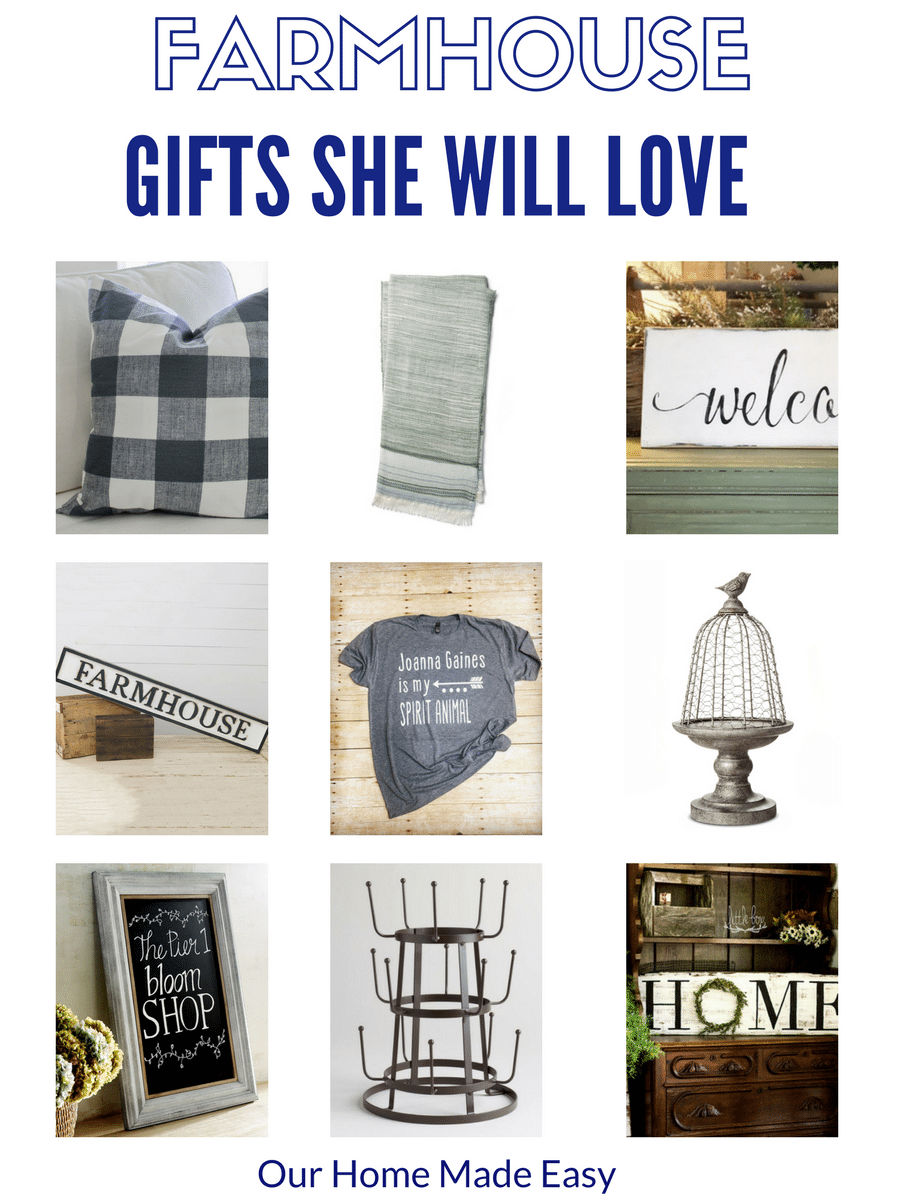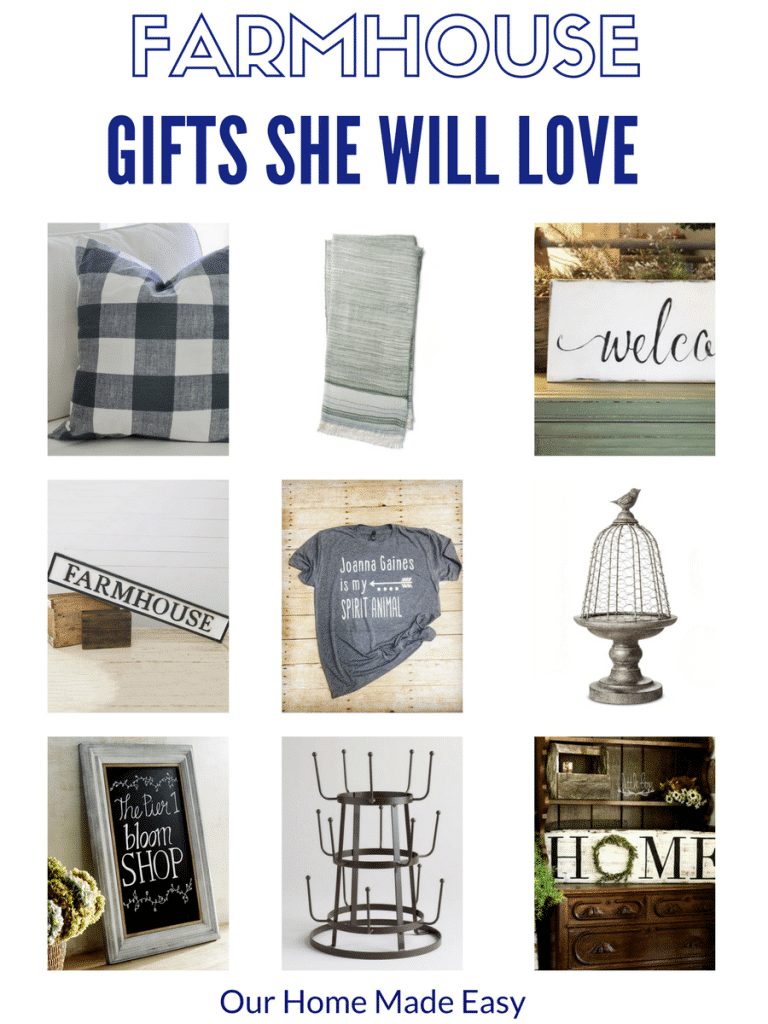 This post contains affiliate links. Please see my Disclaimer for more information.
I hope to keep you from feeling overwhelmed with Christmas shopping by planning in advance– not last minute.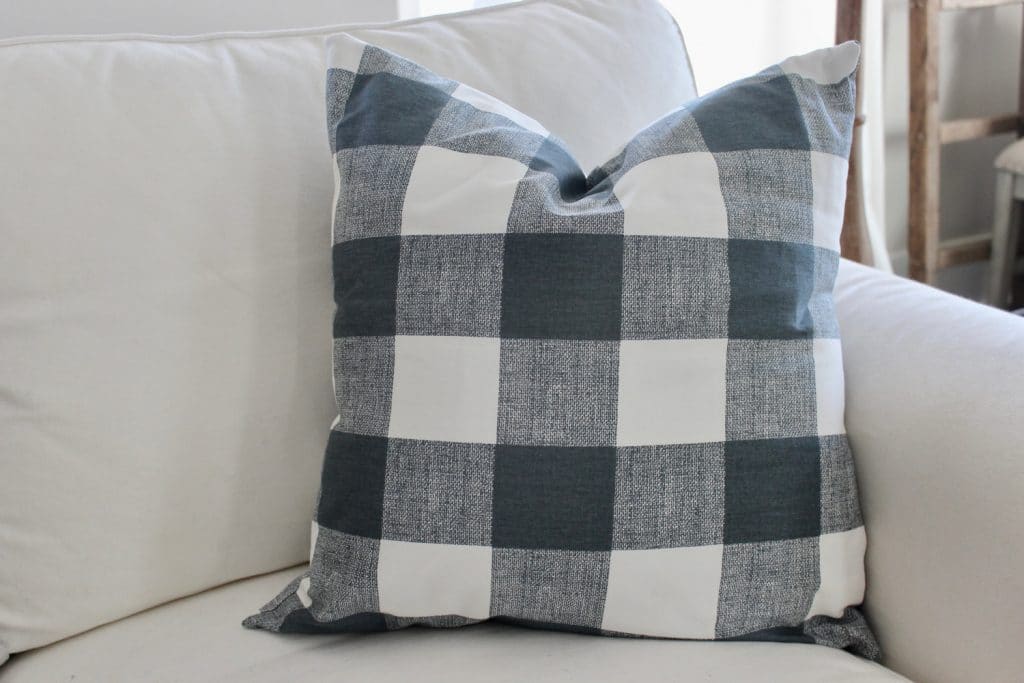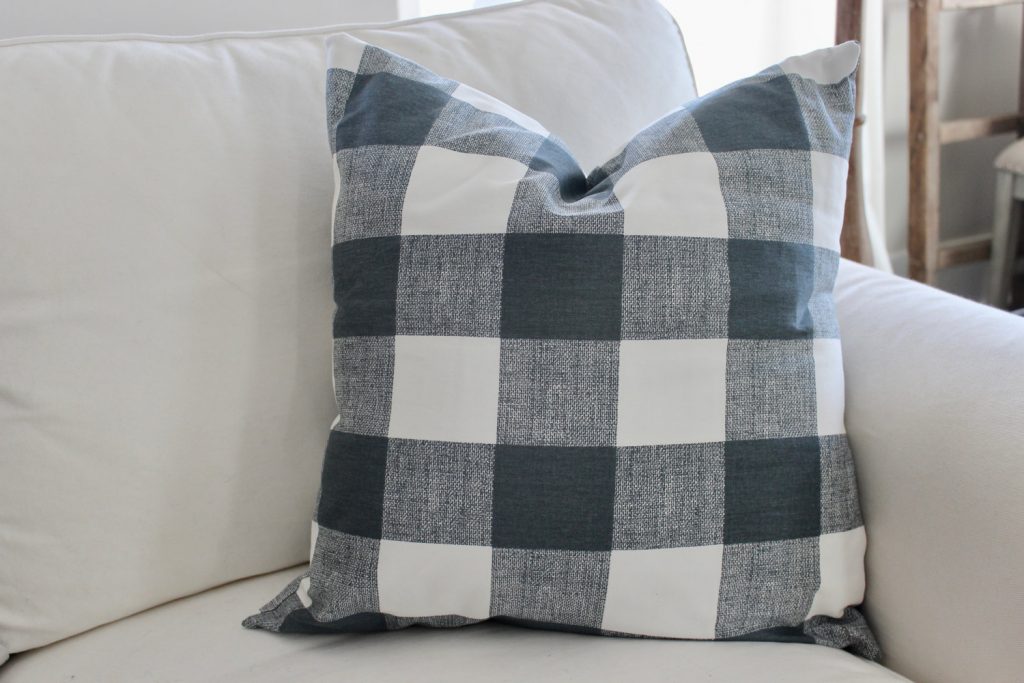 Buffalo Check Pillow Covers Sometimes adding farmhouse charm is in the details! At the price of 2 coffees, you can pick up one of these covers in your choice of 6 different colors. Pick up two and a few inserts (use a coupon) to add some color to a friend's home.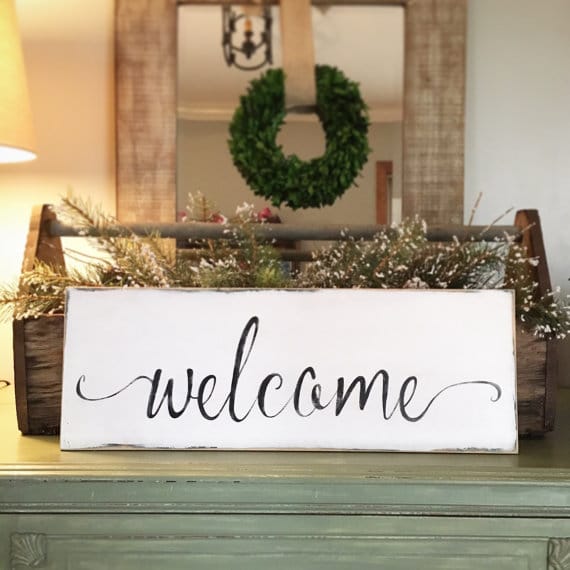 Welcome Sign Know someone who loves delicate, handwritten font? This sign is handmade in Virginia and is downright gorgeous for anyone who wants to add more 'chippy' to their home.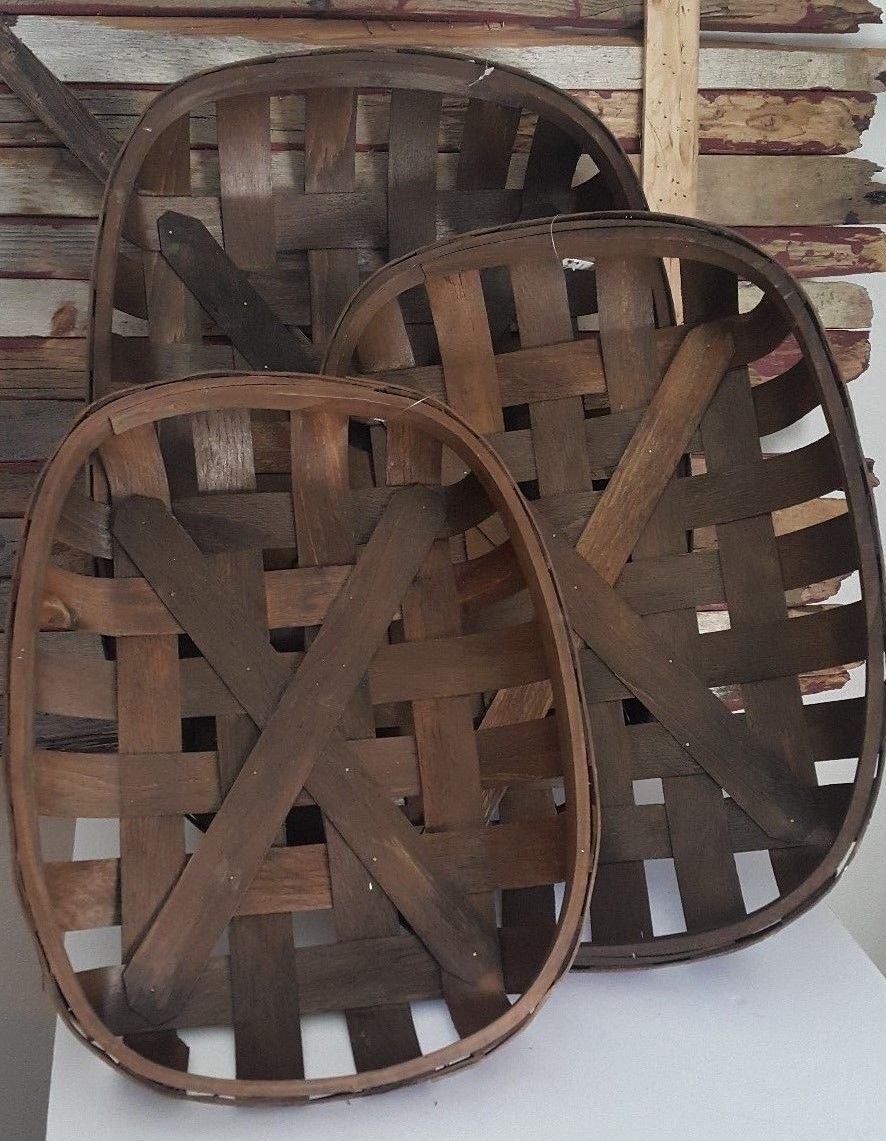 Tobacco Baskets Know someone who always has some clutter but would love to make it stylish? These baskets come in a set of 3. You could easily split them up for 3 friends. Add in a small spray of flowers and they will fit your needs.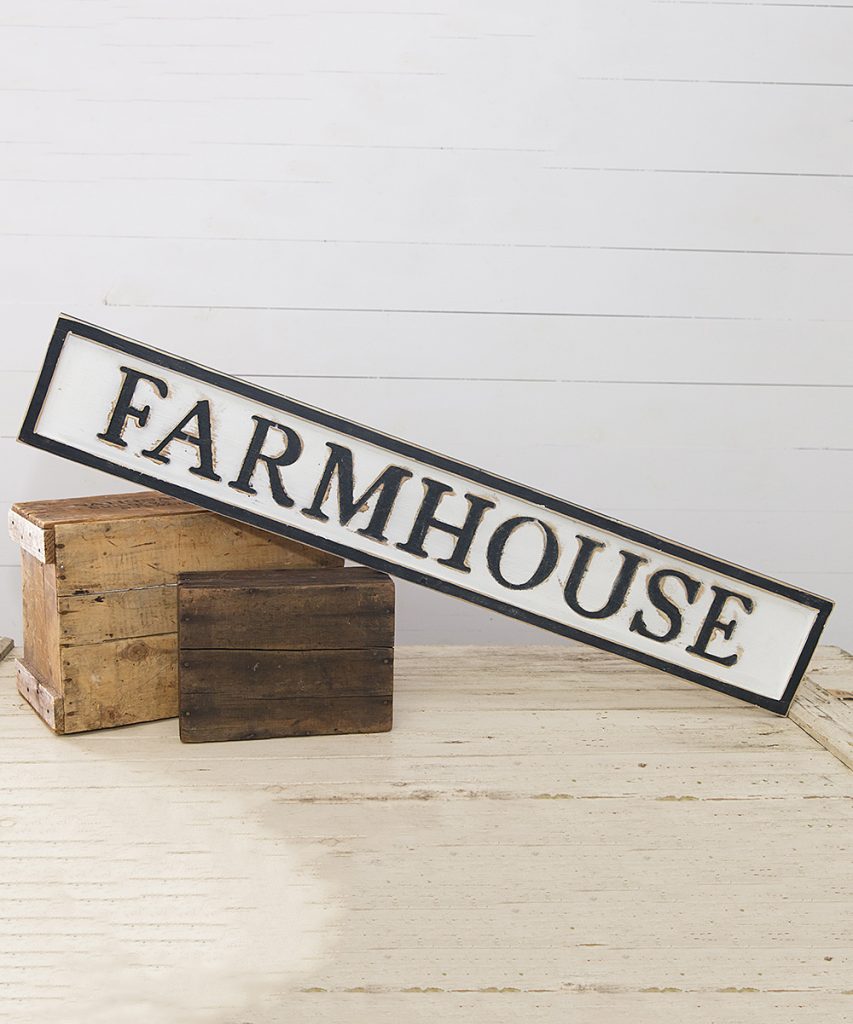 Farmhouse Wall Sign I love how handmade this sign looks– but without having to do any DIY yourself! The price is great and it would look really nice in a kitchen or dining room.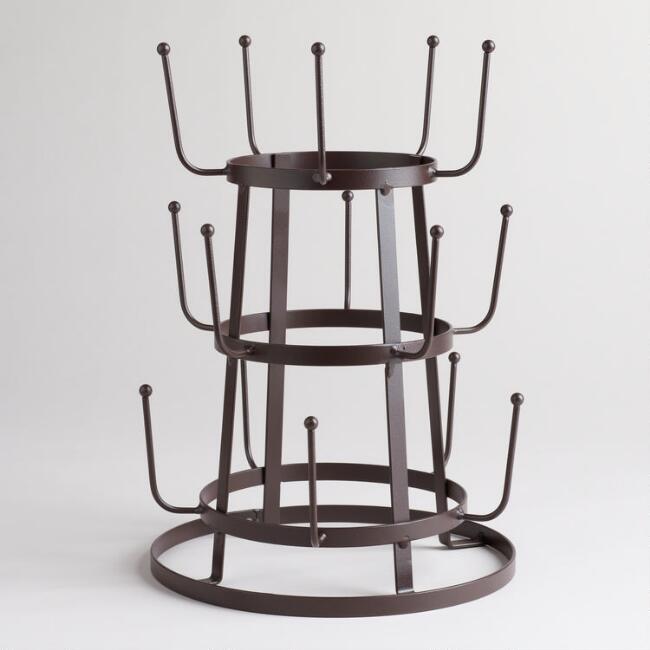 Glass Drying Rack I know glasses are intended to dry on the rack, but imagine how beautiful it would be with a few white mugs? And at less than $20, it's a great gift for a co-worker who appreciates that know about how much she loves her some shiplap style!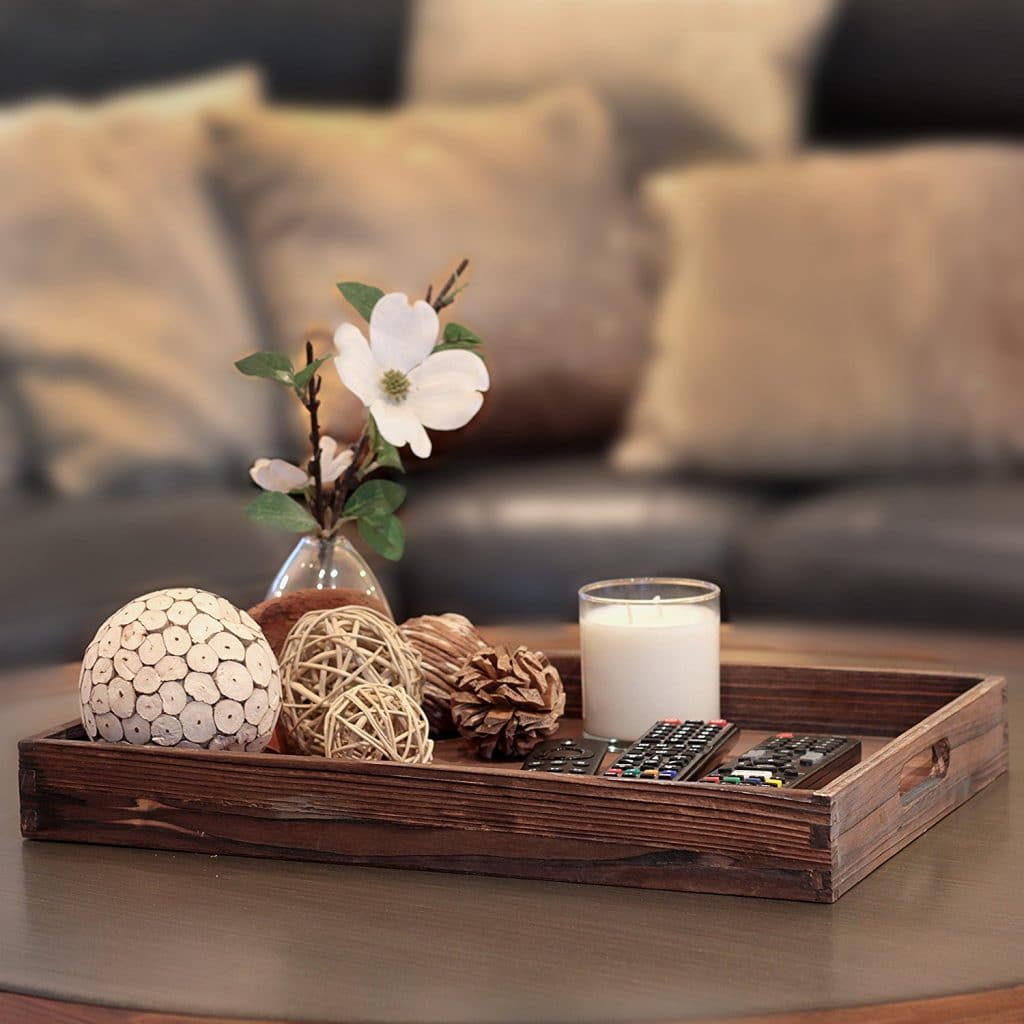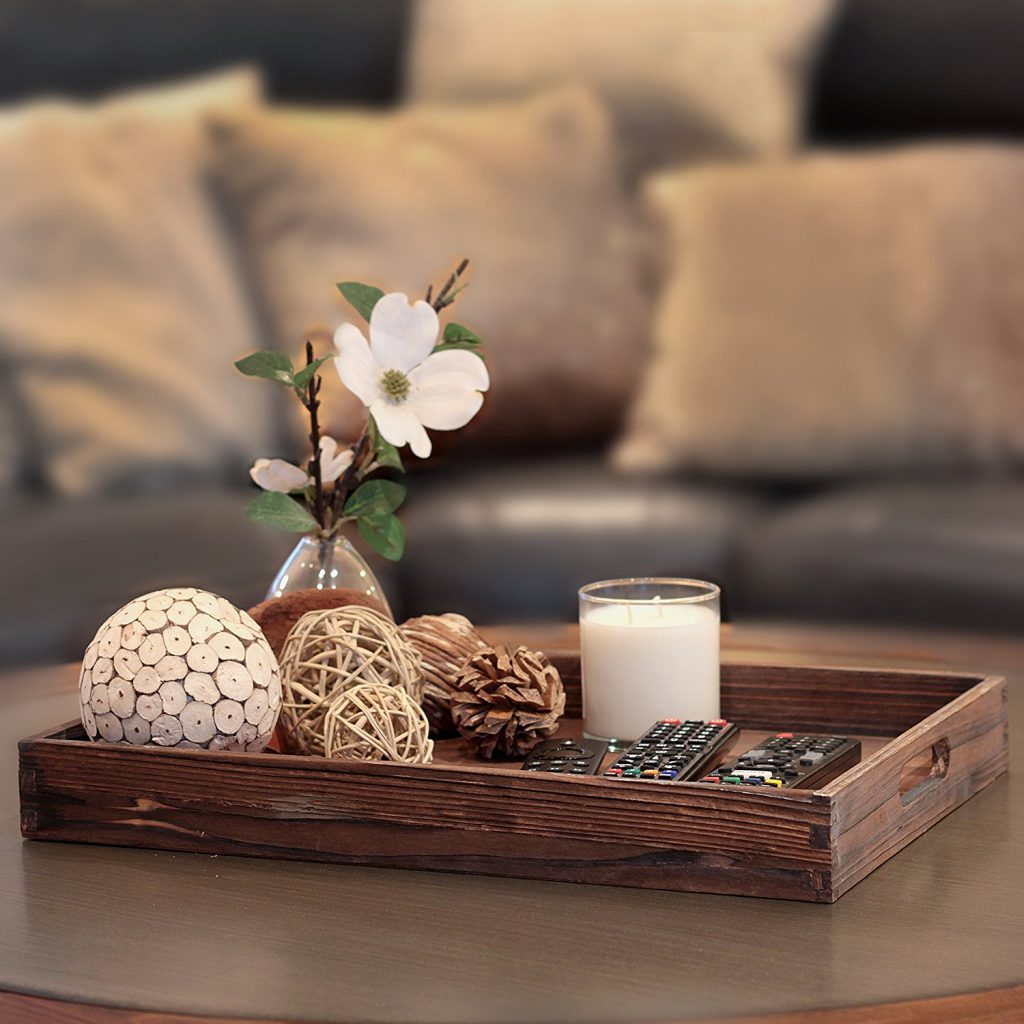 Wood Tray Not only is this tray Prime eligible (yay for last minute), but it's great for someone who loves to host get togethers. In-between hosting, the tray is right at holding remotes, magazines, and toddler toys.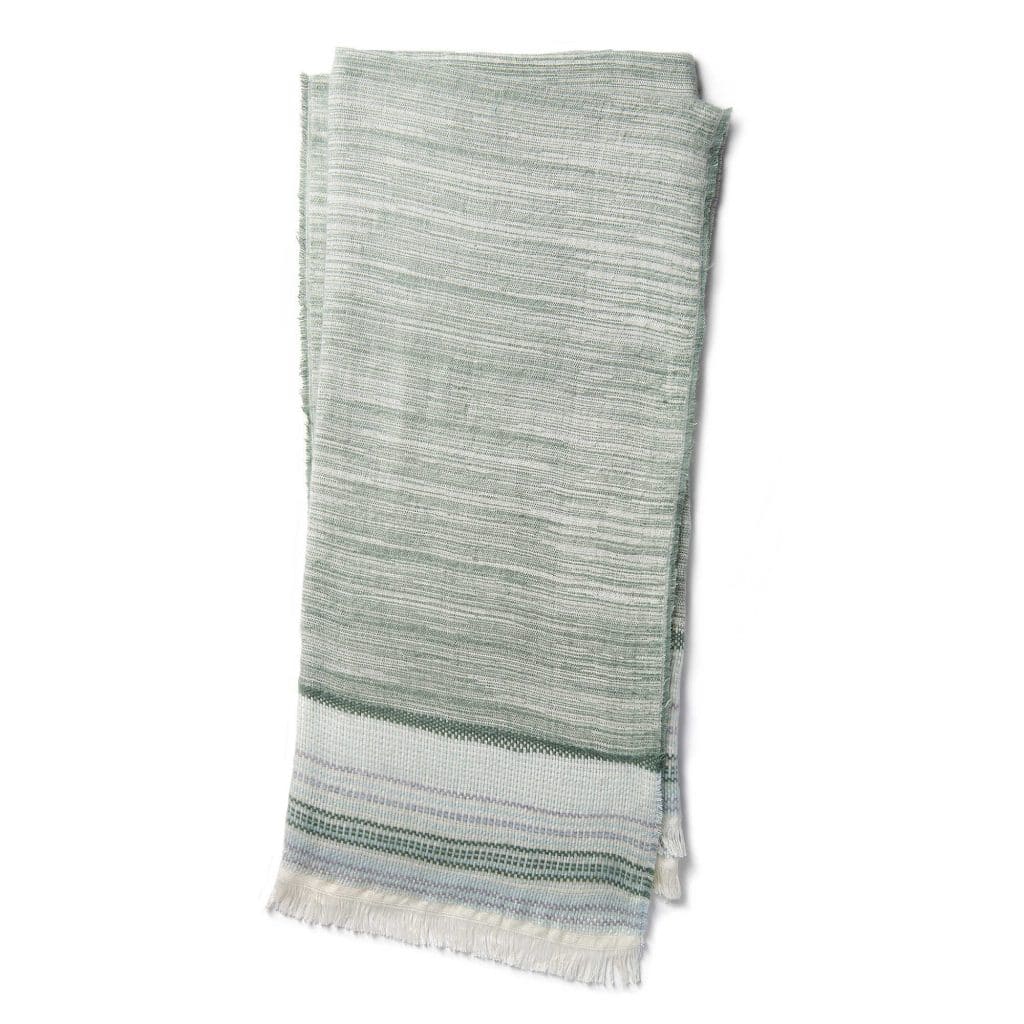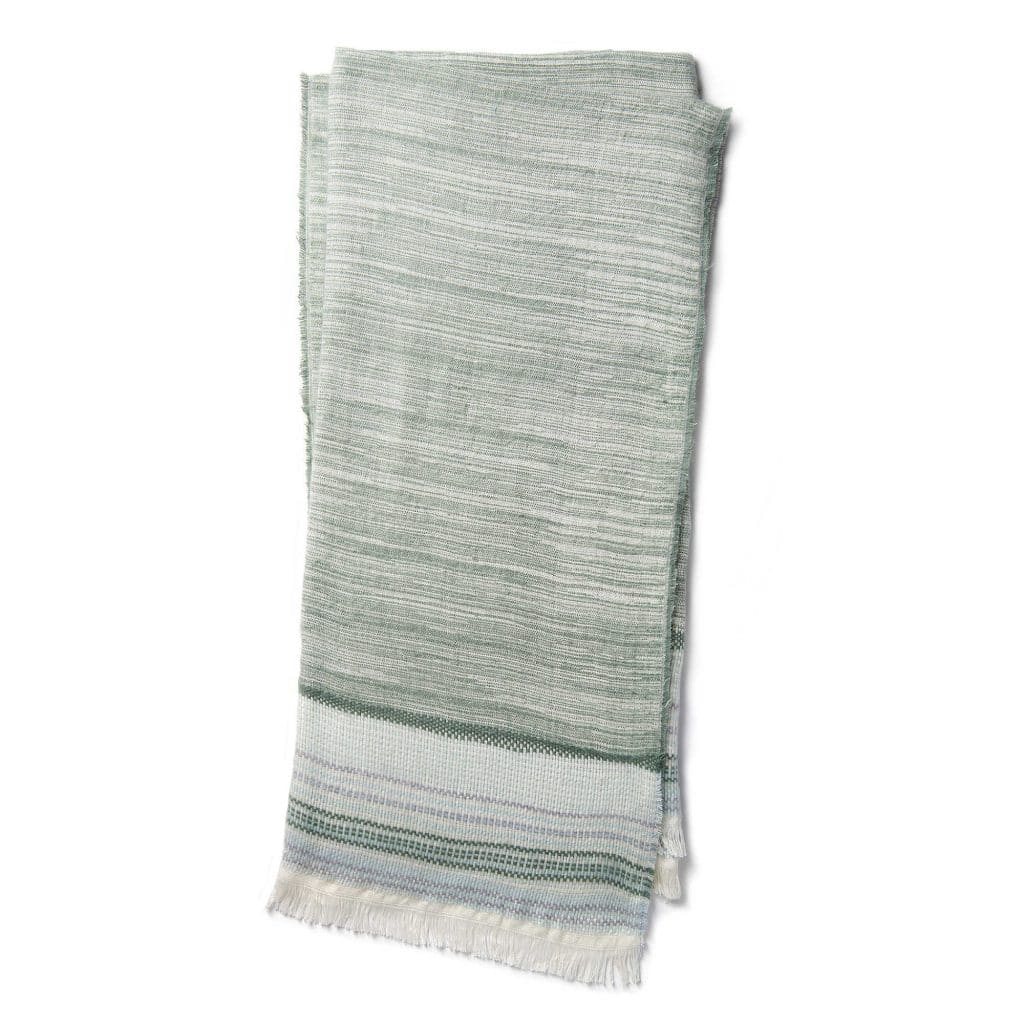 Magnolia Home Throw Going straight to the source for this one! It's designed by Magnolia Home by Joanna Gaines. It's super soft & cozy. I like that the color is a great neutral for any home.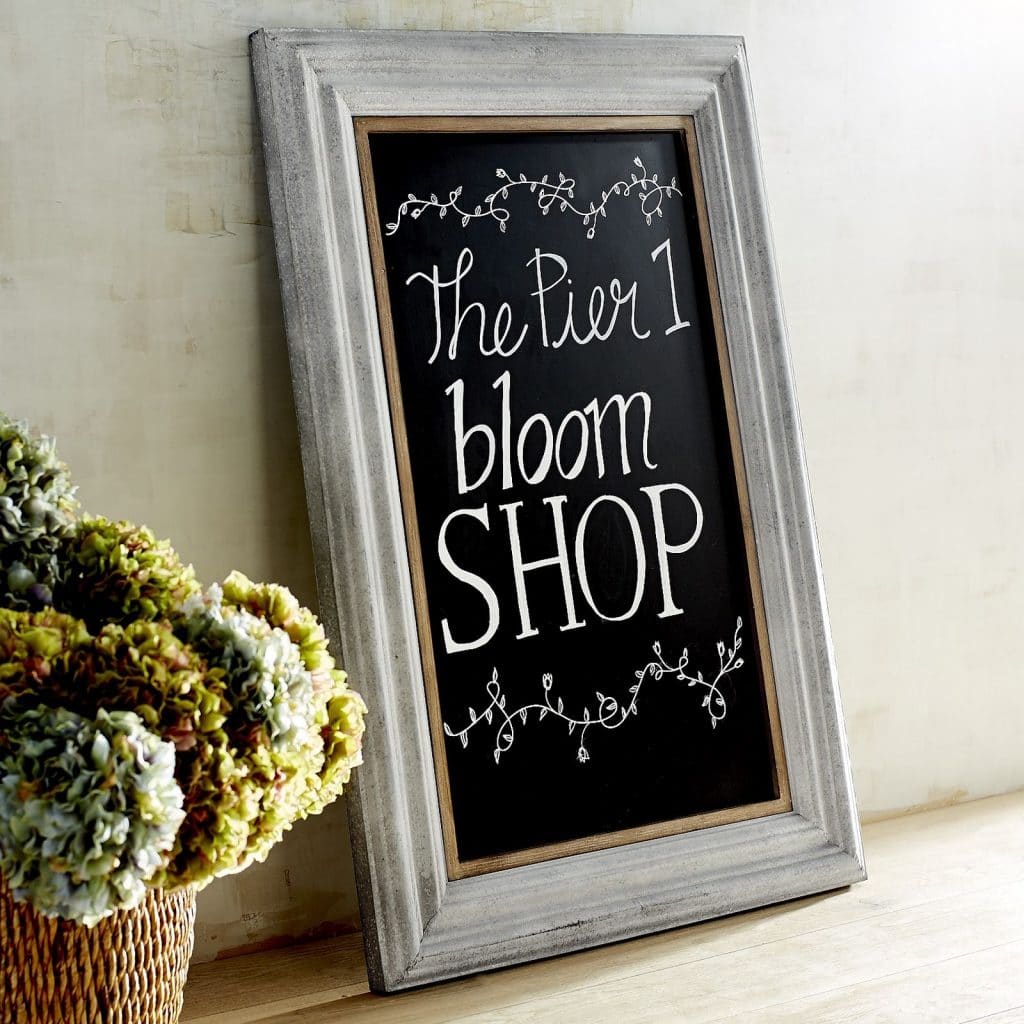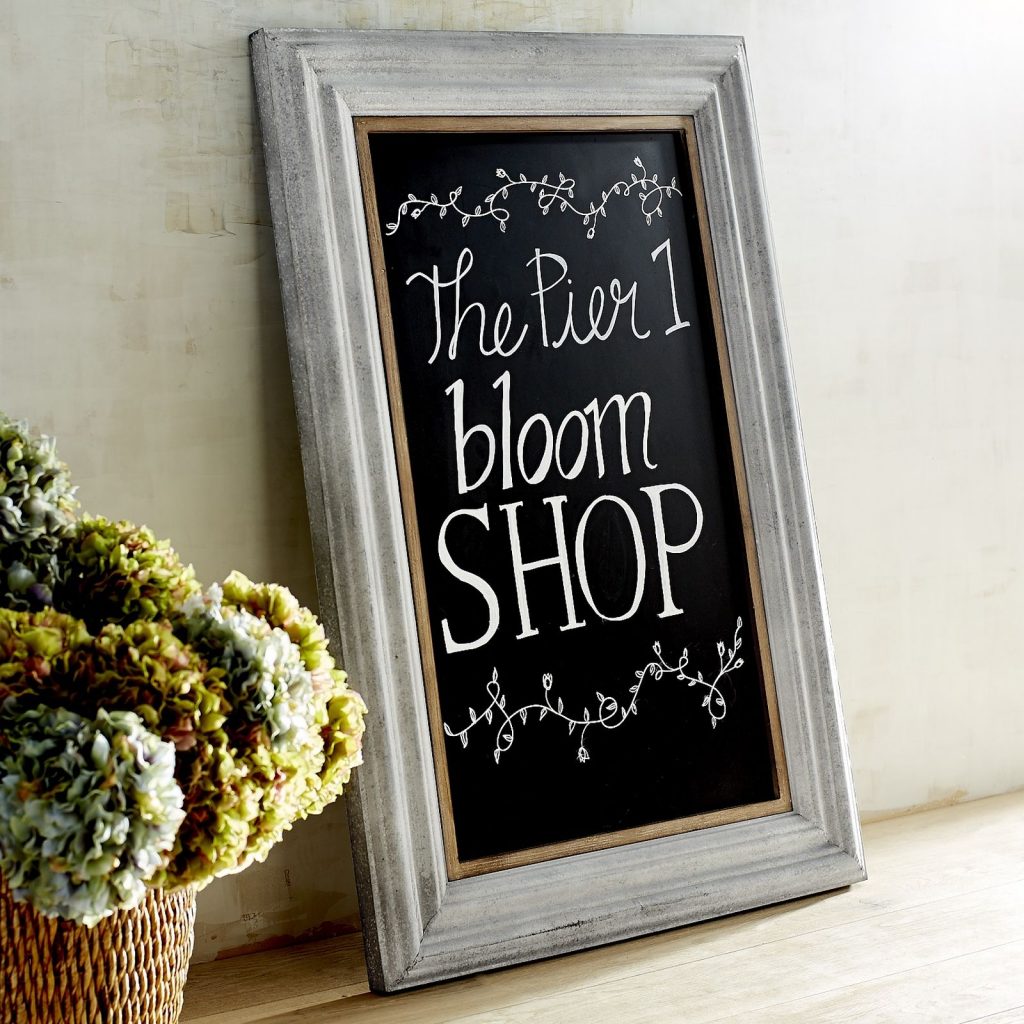 Chalkboard with Galvanized Frame This piece is probably more expensive than simply for a friend. However, its a beautiful piece for those who have a large space that needs some decor and they have great handwriting 🙂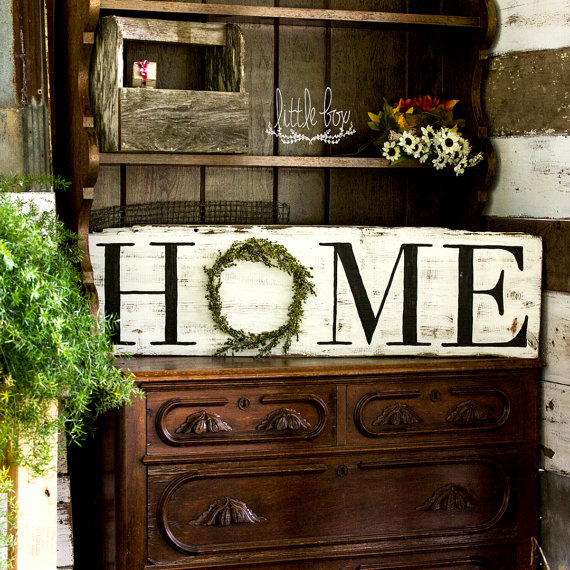 Home Sign This sign is perfect for someone who wants to make their own stamp on the farmhouse look! Do you know someone who could use this on their own buffet?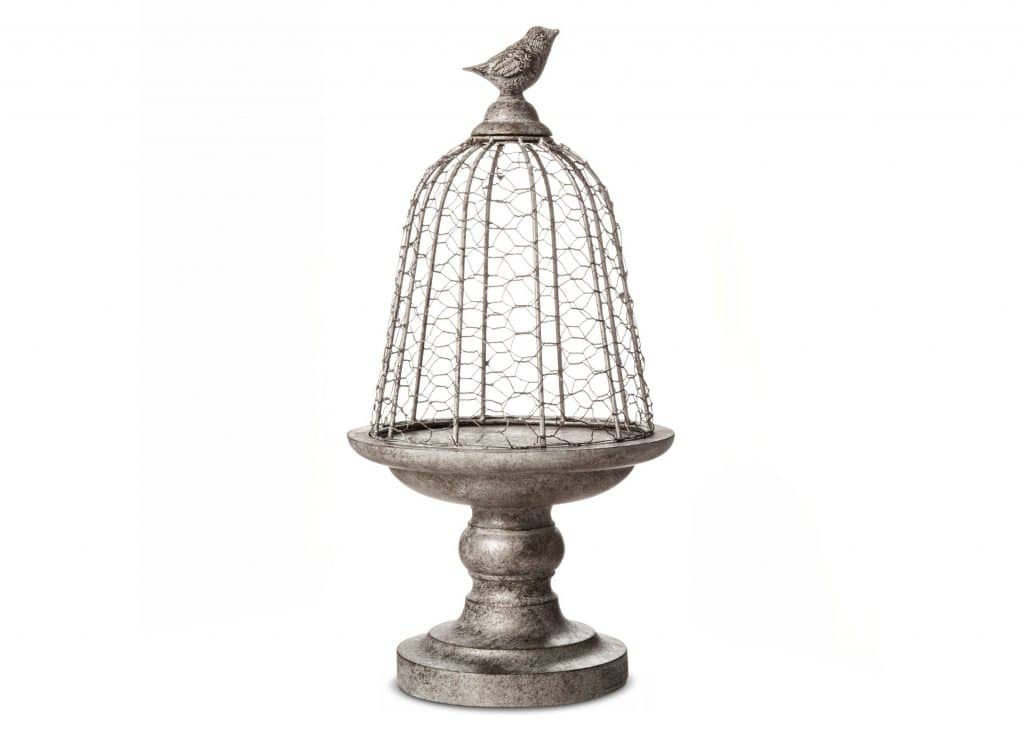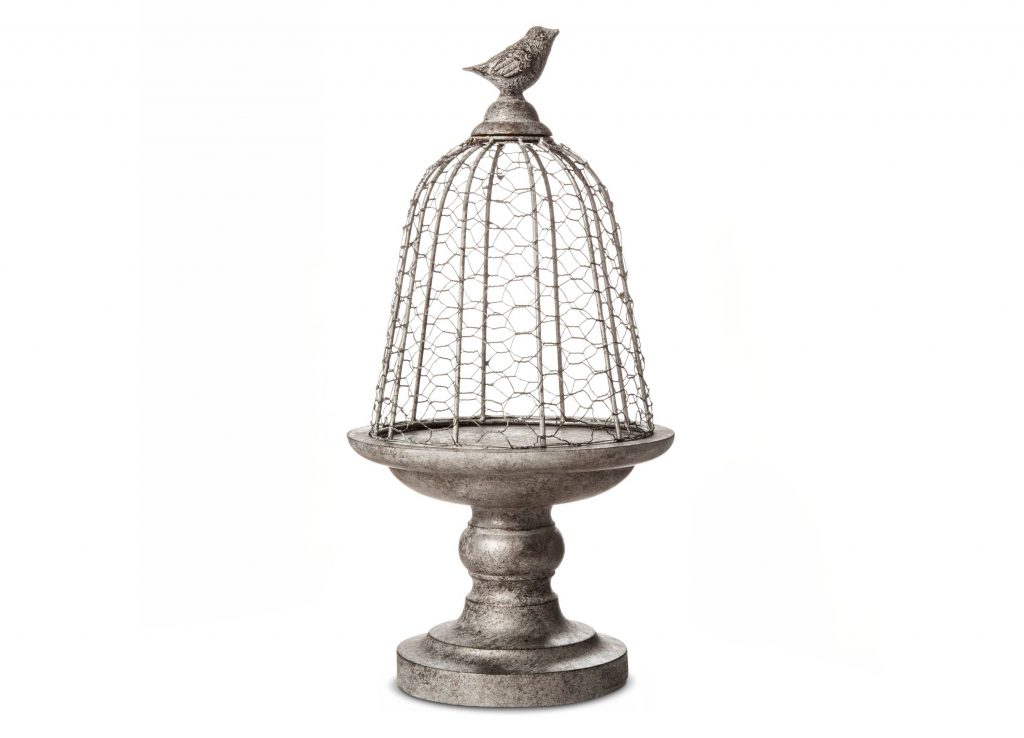 Bird Cloche This little piece is adorable to add some farmhouse touch on a shelf. Change out the cloche contents each season to keep it interesting (and fun) to look at all year.
and best for last…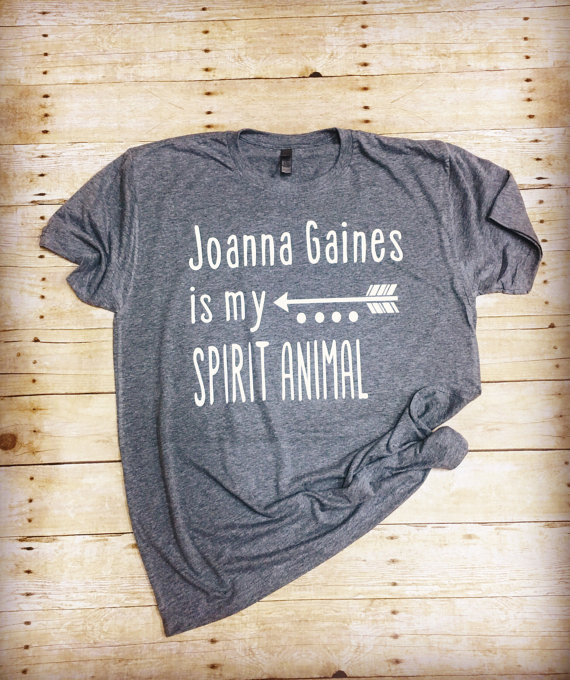 Spirit Animal Tee How awesome is this shirt for your best chippy paint loving friend? She will smile every time she wears it and can you imagine the demo days to come?!
Which one is your favorite? Tell me in the comments! I cannot wait to share week # 2 of 12 weeks of gifting next week!
Keep Finding More Gifts!
Shop the Best Farmhouse Gifts Here
[show_boutique_widget id="641470″]