When you have a runner to buy a gift for, you might think, what more do runners need than shoes and a few pieces of clothing? They need so much more than the basics for enjoying their hobby. You're about to see some of the coolest gift ideas on the market for your favorite runner!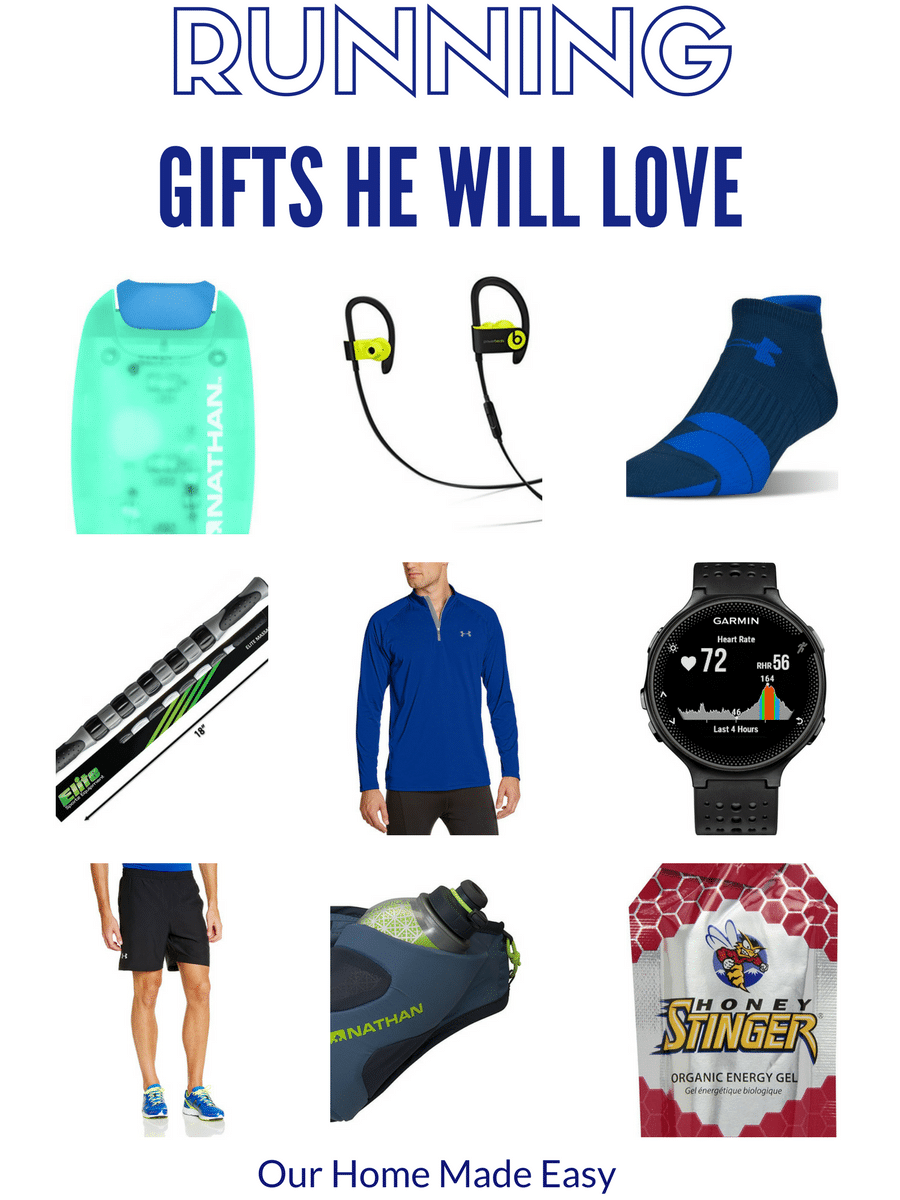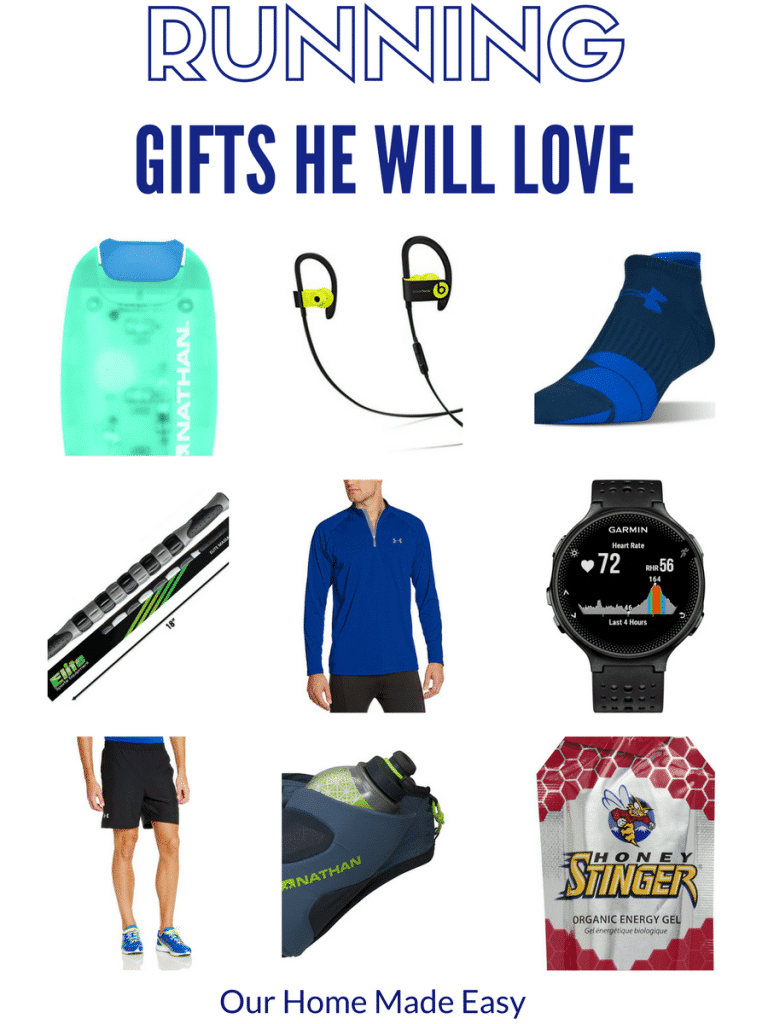 This post contains affiliate links. Please see my Disclaimer for more info
Jordan started running earlier this year as a way to blow off stress and become more fit. It worked. This weekend we are cheering him on in his first ever half marathon! When I was planning this series, I couldn't help but plan running for this week as it's a pretty big one in our household!
While Jordan is wrapping up his training routine, I am shopping. I've included some of Jordan's favorite items while training so you know they've been used already here in Michigan and are well loved. 🙂

If you know a runner, make them so happy with these great gifts! ps. Most are Prime eligble 🙂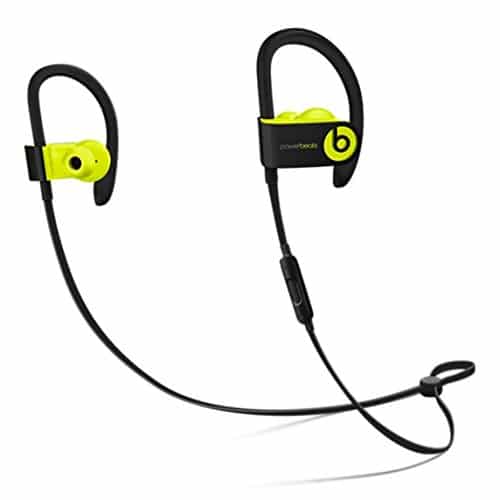 Sweatproof Wireless Headphones When it comes to running, you're runner want to listen to an upbeat playlist and keep track of their pace. These wireless headphones allow them to do both, but without any cords in the way. The biggest bonus? They were designed to be sweat-proof, so they are for athletes. They work using Bluetooth technology & connect to the runner's cell phone.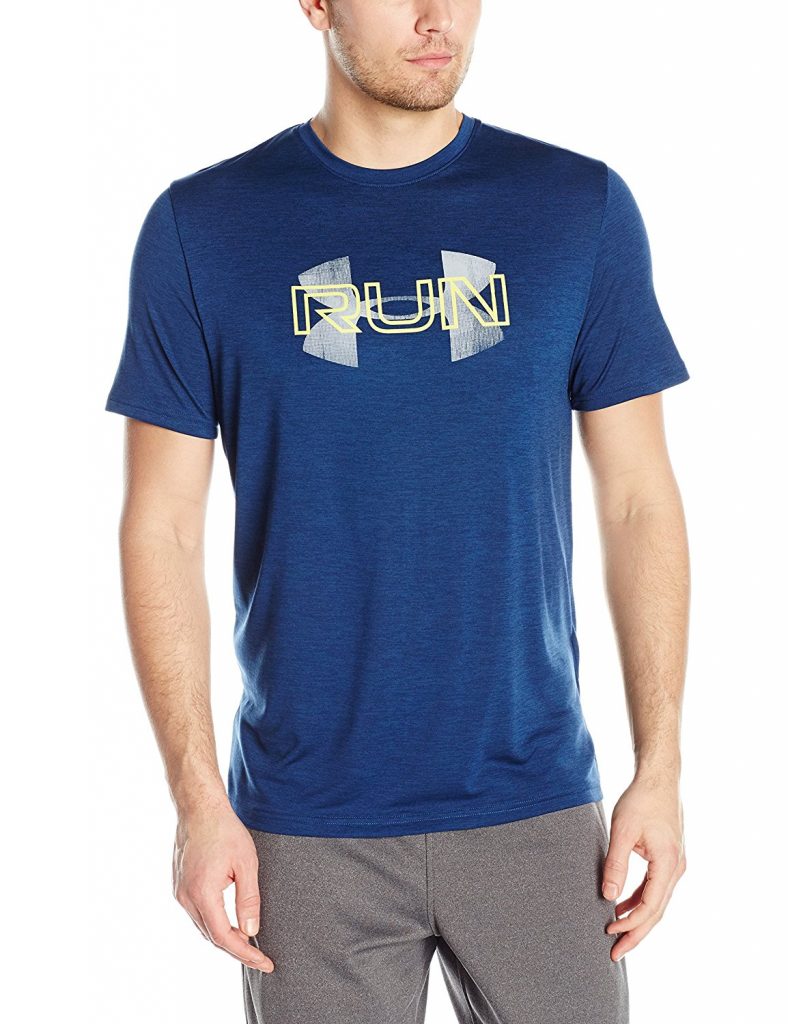 Under Armour Running T-Shirt This is one of my favorite tees for runner. It's super comfortable and not really flashy. I like that it's looks nice and it fits well. The tee is made up of a soft material that wicks away moisture but is comfortable enough to run in all day.
Trigger Point Foam Roller After a long run, runners need to work out their muscles. This roller and the massage sticks below keep the muscles flexible. When you buy this roller, it comes with video tutorials so that you don't have to wonder if you're doing the right stretching technique.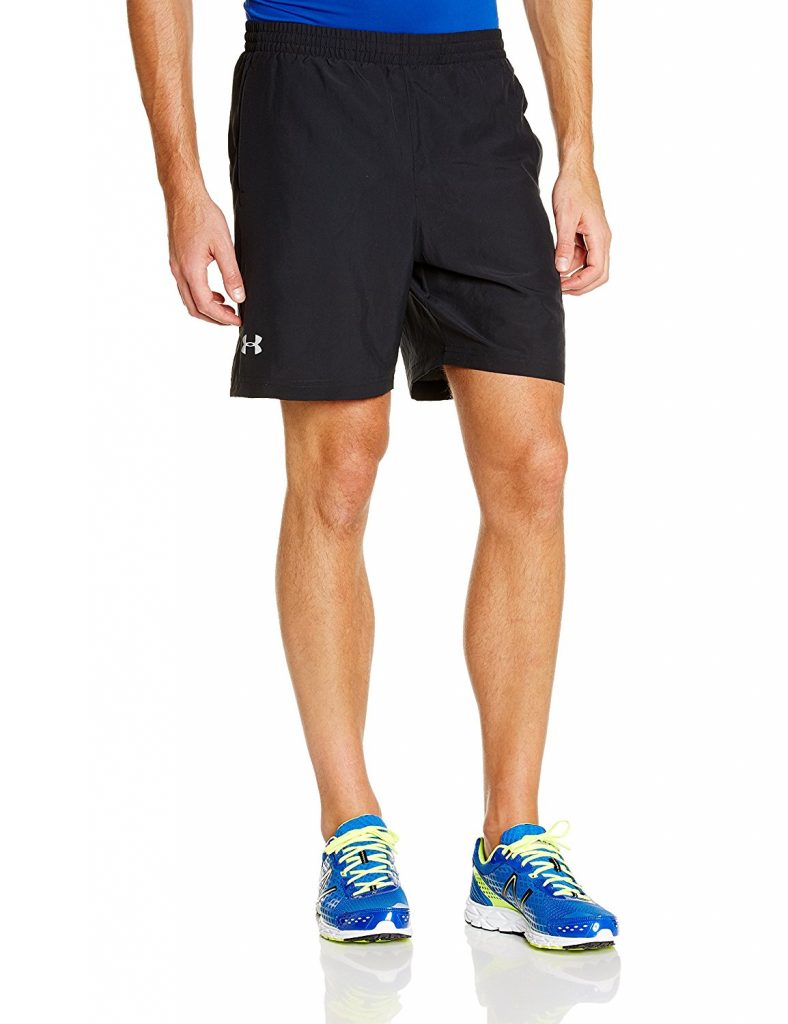 Under Armour Men's Running Shorts These running shorts don't have a long inseam. They are great for actually running without having to worry about heavy shorts and shorts impeding the run.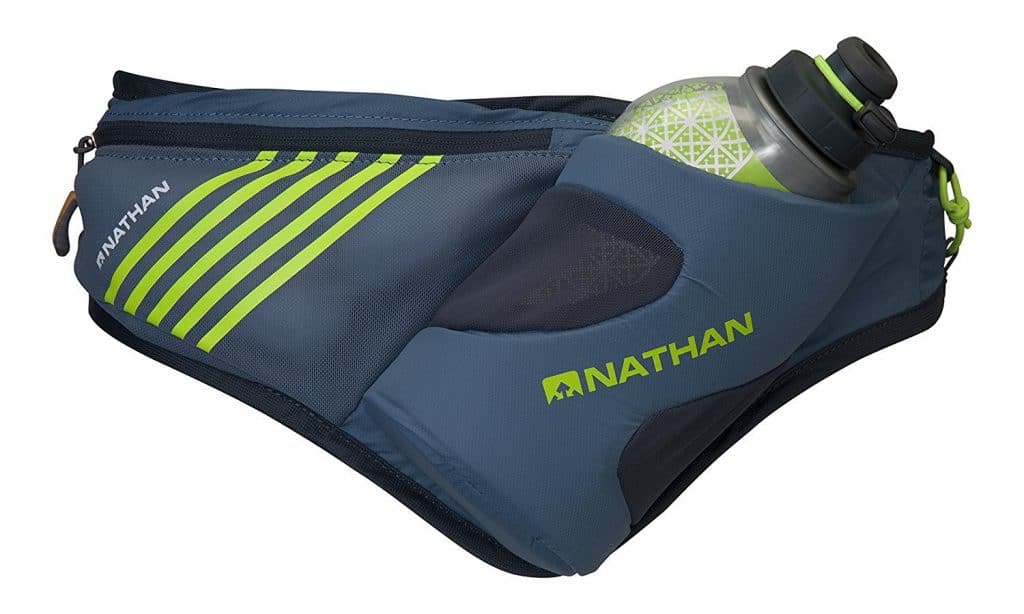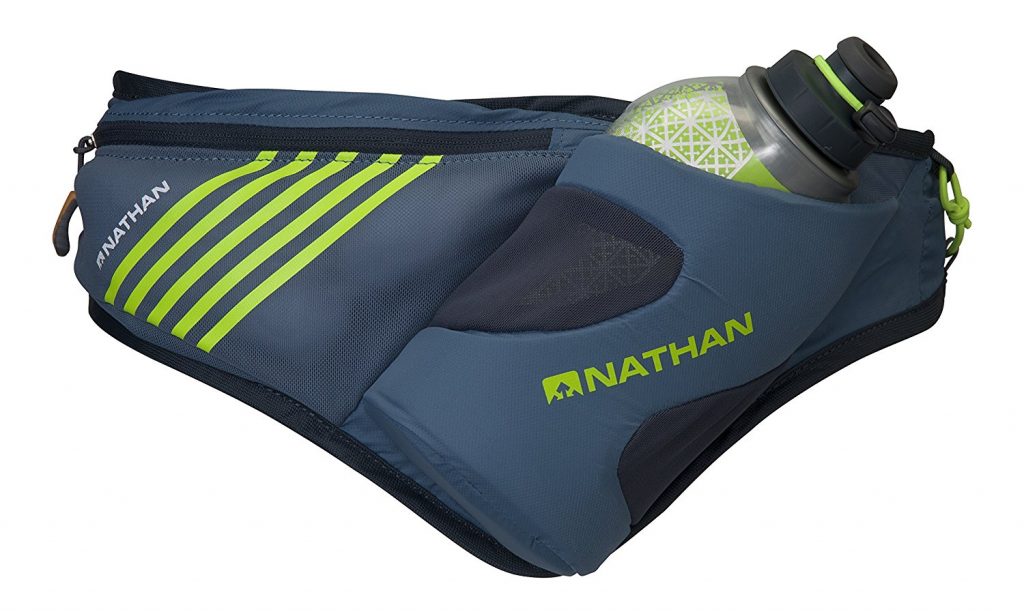 Waist Pack This is the waist pack Jordan uses for each of his long runs. He loves to keep water nearby (especially out on the rural roads) and gels stored in the pocket. He thinks it's really lightweight around his waist.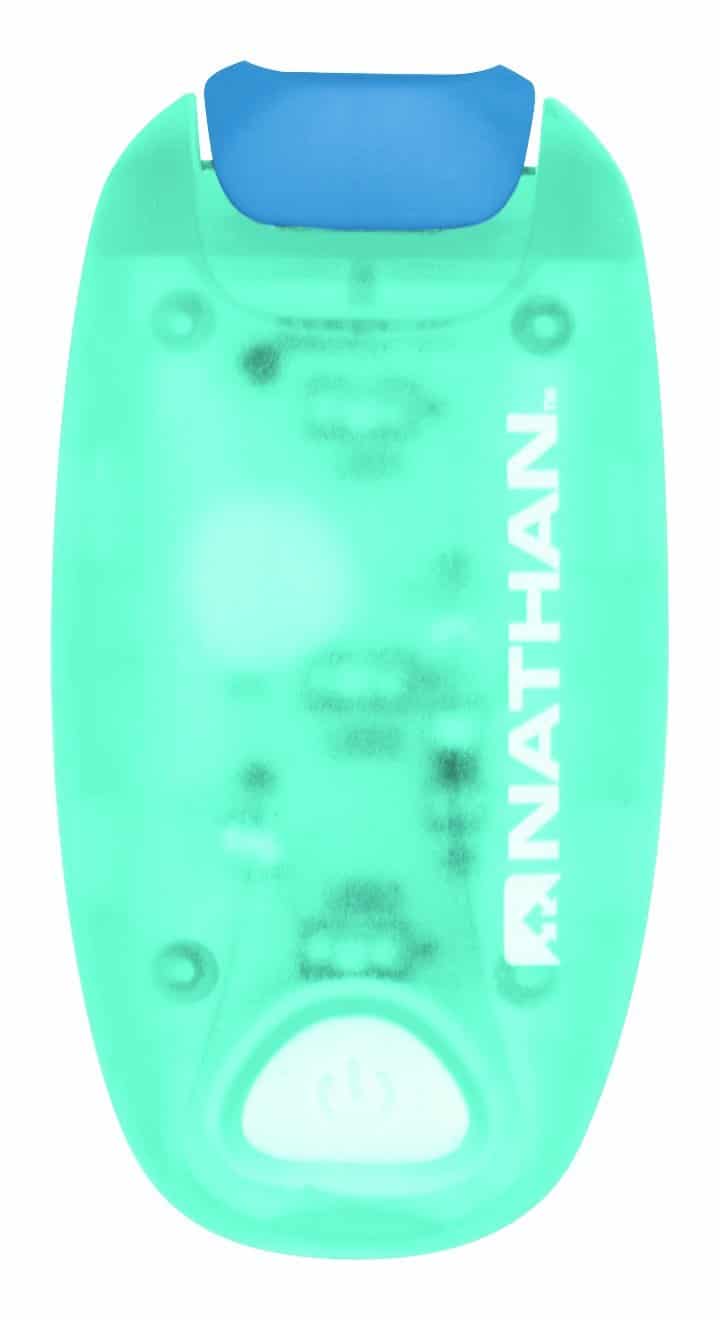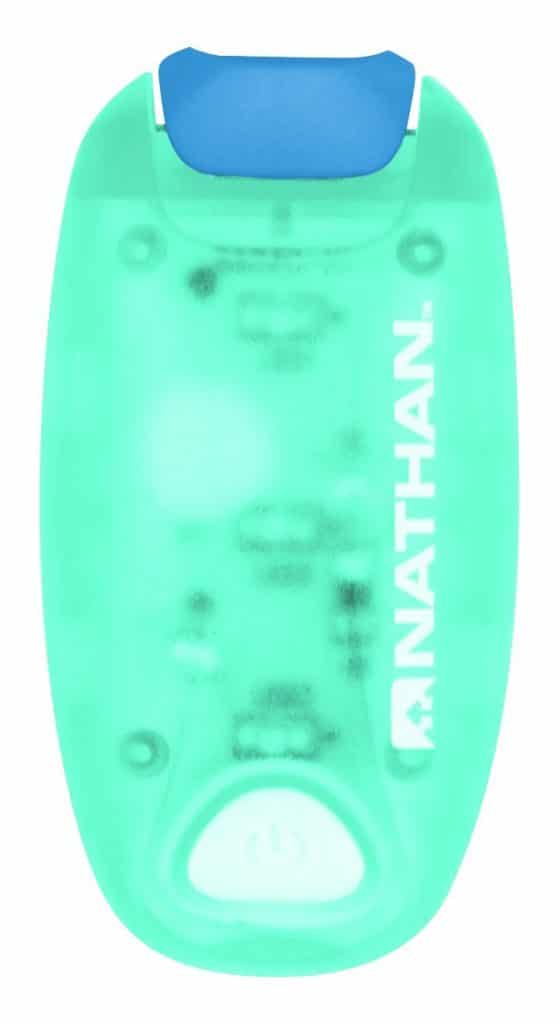 Strobe Light Speaking of running on rural roads or running before daylight…. this little strobe light is great to clip on the waist pack above to help improve driver's visibility for your runner. I always worry about Jordan running at 4:30 in the morning, but I know that he has a reflective vest on and two these little lights. This would be a much appreciated stocking stuffer!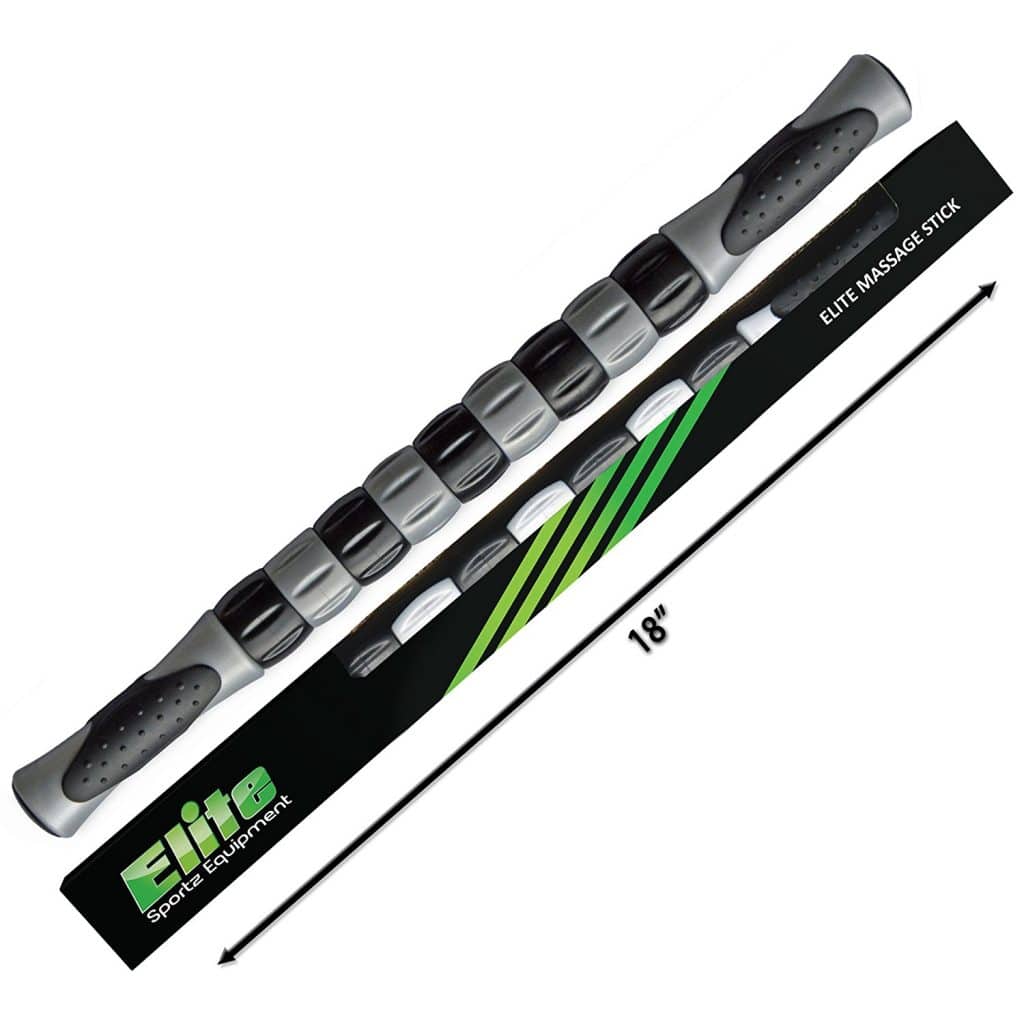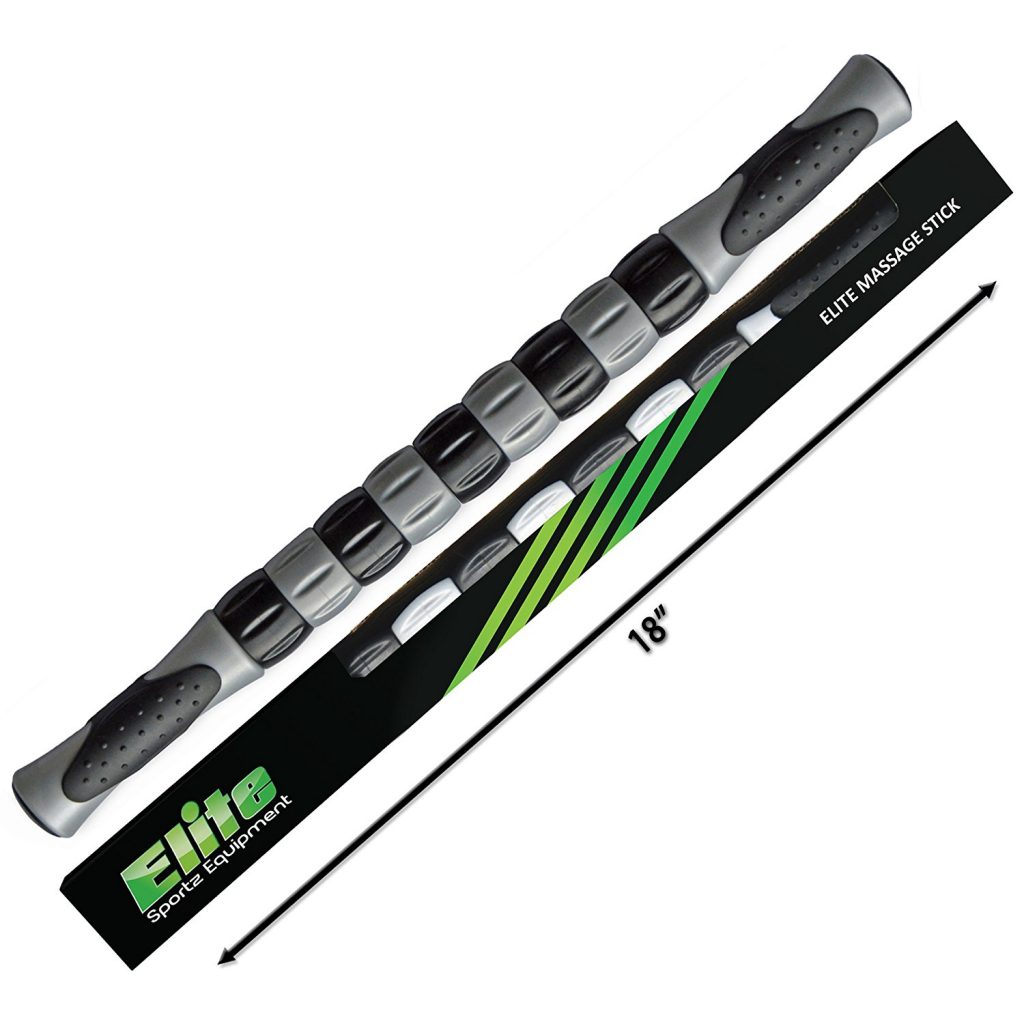 Massage Roller The roller sticks target sore muscles and prevents post run cramping. Consider this gift if your runner is diligent about after run care and wants additional relief that they can control. With 3,200 positive reviews, I might just pick this up for a certain husband, myself. 😉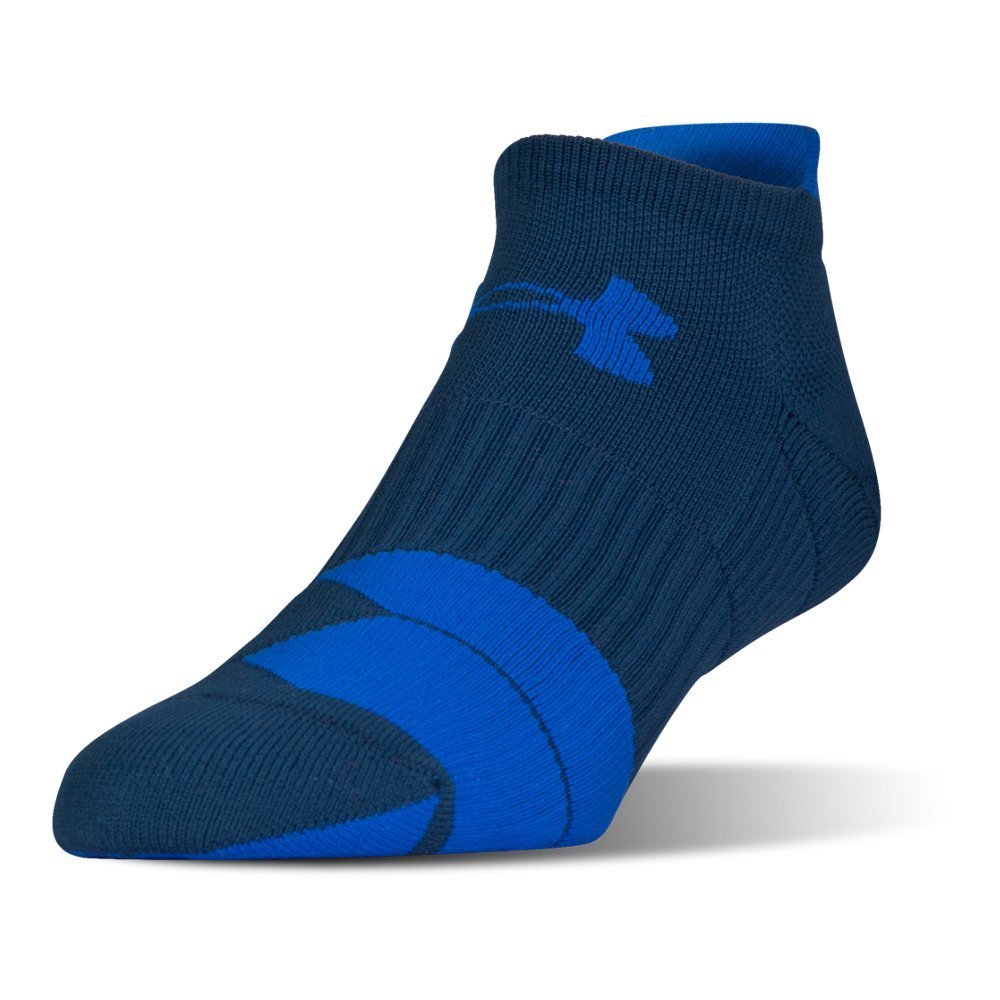 Under Armour No Show Sock These socks are adorable (clearly, my priorities 😉 ), and are also very comfortable. If you have a runner wearing shorts, these are no-show in a running shoe.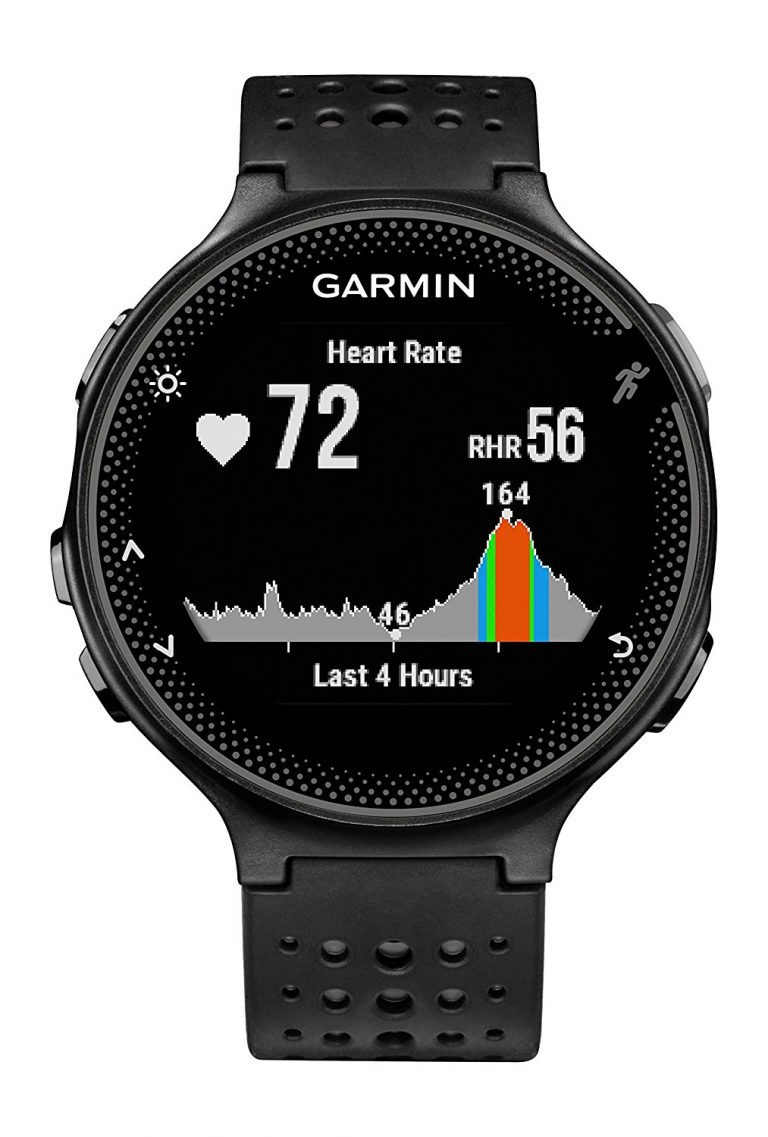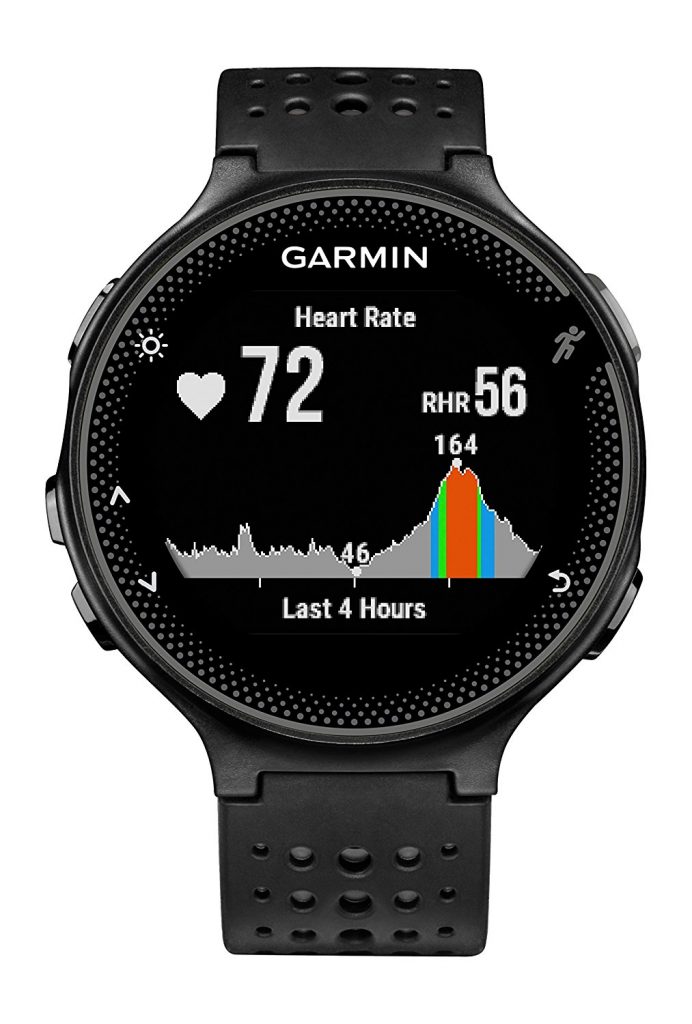 Garmin Forerunner 235 This Garmin watch is awesome for runners who love to track their distance & activity as well as sends the runner smart notifications from their phone. It's a pretty sweet gift if you're looking for one "nice" present rather than several other small ones. My favorite color is the frost blue, while Jordan said he really liked the black/gray combo.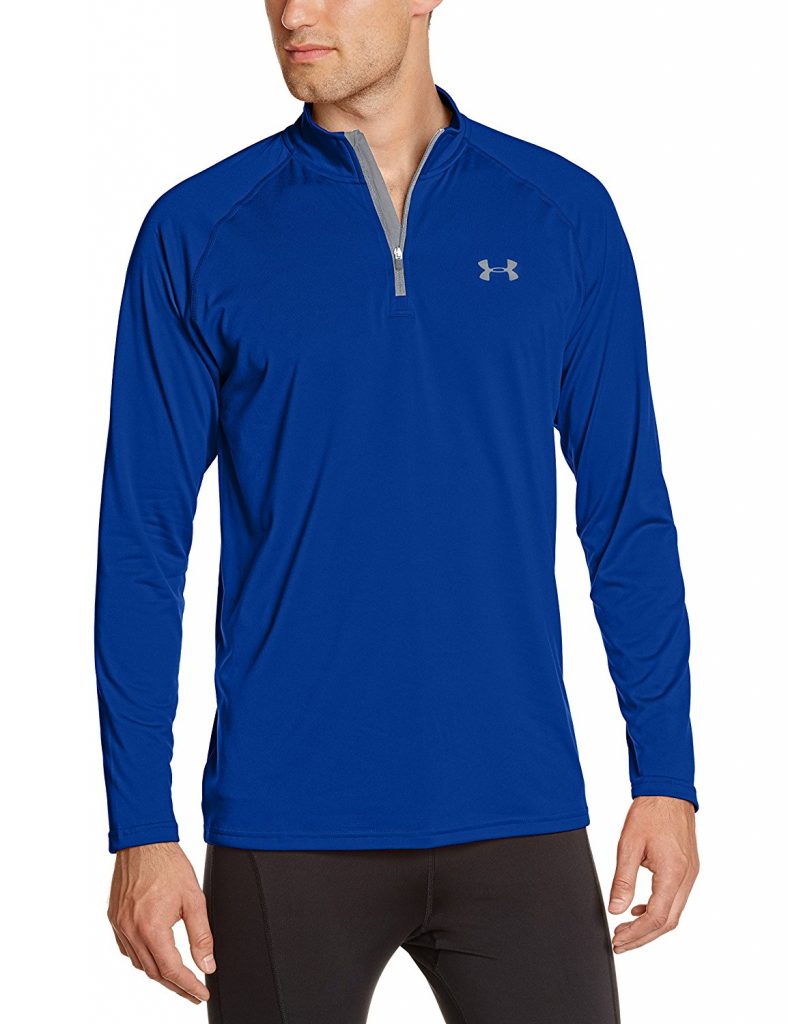 Under Armour Quarter Zip If you have mild weather throughout the year, the quarter zip is great for running outside and for layering.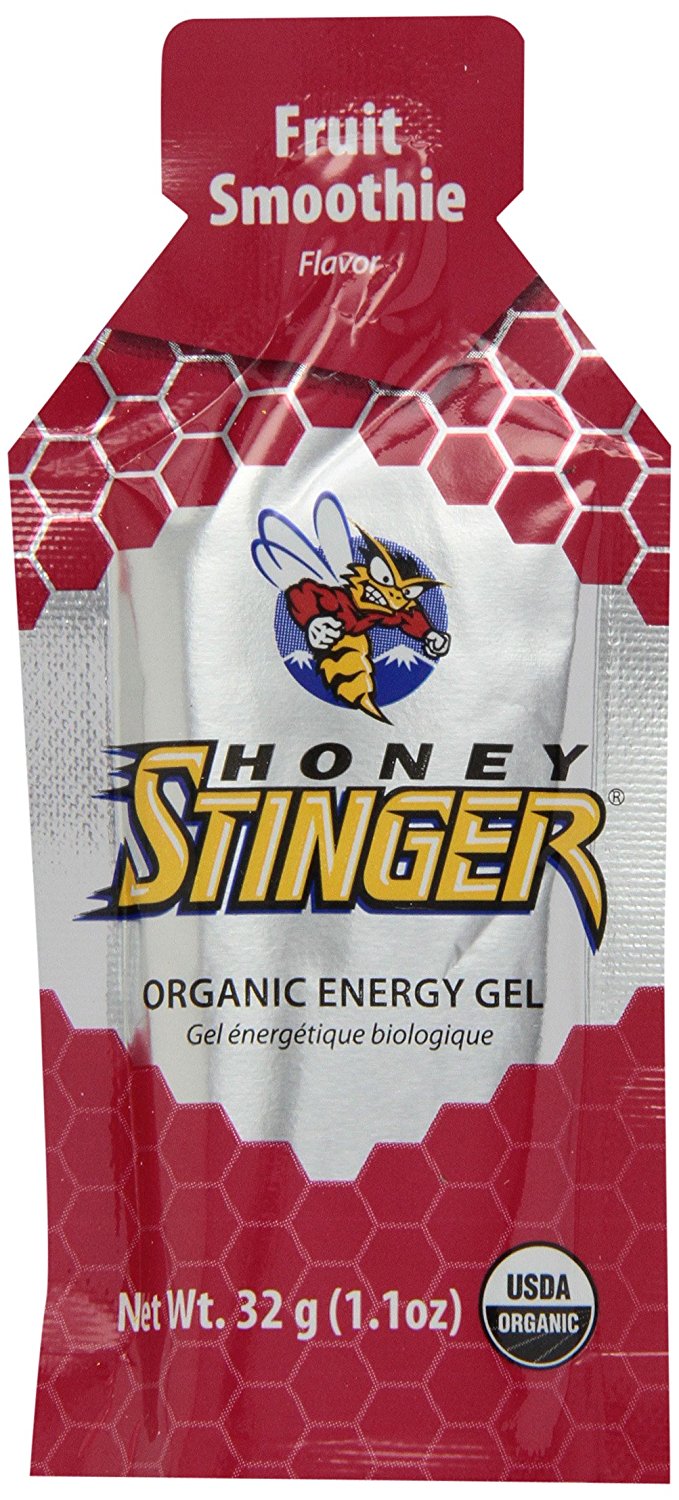 Stinger Gels These gels are great for runners who are training for long distances. I like to buy them by the case for Jordan so that we aren't always ordering more or stopping by the local running shop. I cleared out their Fruit punch stock the last time I was in the store. 🙂 If you buy a few different flavors, the gels would be great as a stocking stuffer.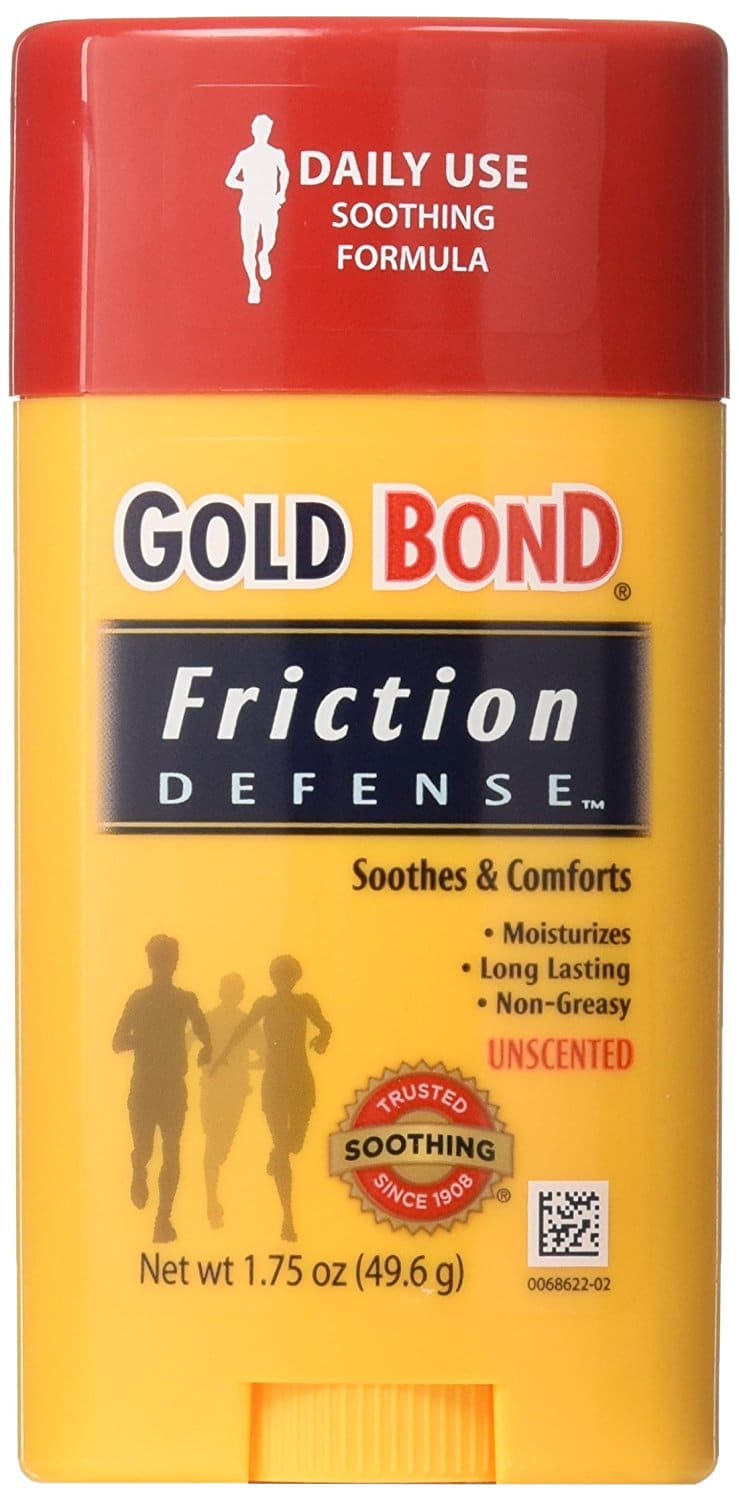 Gold Bond Friction Defense Stick The Defense stick is a great stocking stuffer idea for your favorite runner. Jordan prefers it over some other items on the market.
And this gift guide is a wrap! If you are buying for an athletic guy this year, you'll have plenty of ideas to get you started. I hope that you are feeling like you are in control of the gifts you need to buy this year. If you haven't already scooped up my gift guide tracker, definitely do so! It will make sure everything you've purchased is written down so you don't forget a thing!
Keep Finding More Gifts!
Shop the Best Running Gifts for Him Here
[show_boutique_widget id="641477″]