Have you ever picked up a few things for your nieces or nephews in September and only to find them later in January? Totally the norm in this house. When it comes to nieces and nephews and even the kids themselves, sometimes it's easy to find great gifts early on in the season and totally forget about your finds later on. You're definitely not alone. To help organize this gifting madness, I created a fun new printable to organize your gifts just for you!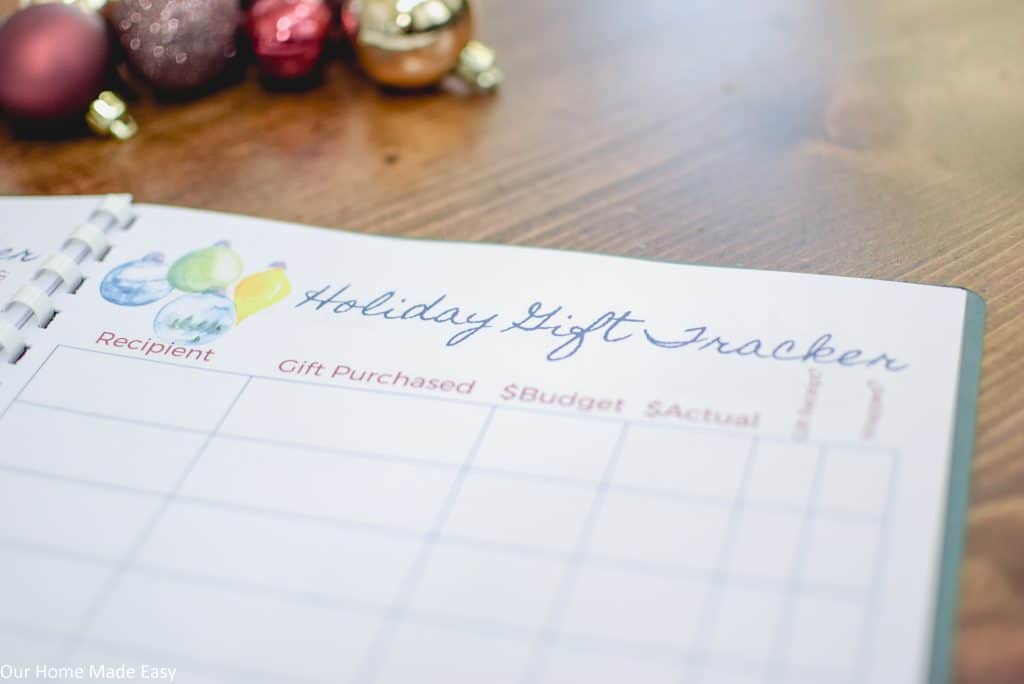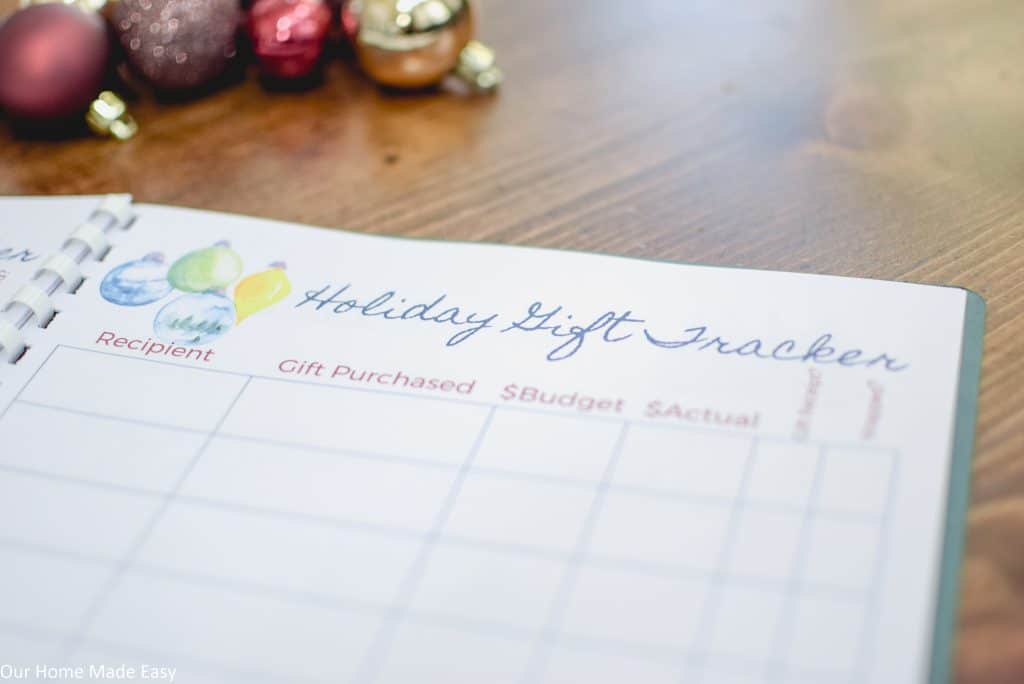 Download the Our Home Made Easy Holiday Gift Tracker Printable!
After you download this organizer, designate one place in the house that is your base for all gifts. For everyone but the kids, we place the gifts in one closet. For the kids, we hide their gifts in hard-to-reach tote.
With everything being in one single area, it's messy to look at, but we aren't forgetting anything either at Christmas time. Not only are you able to quickly look at what you've purchased, you can immediately see who still needs a few things or who you haven't even started shopping for yet!
If you have several people to buy for in close sizes, a.k.a our family, store each person's items in their own shopping bags. Then you can pull them out and not worry about "was that really for someone else?"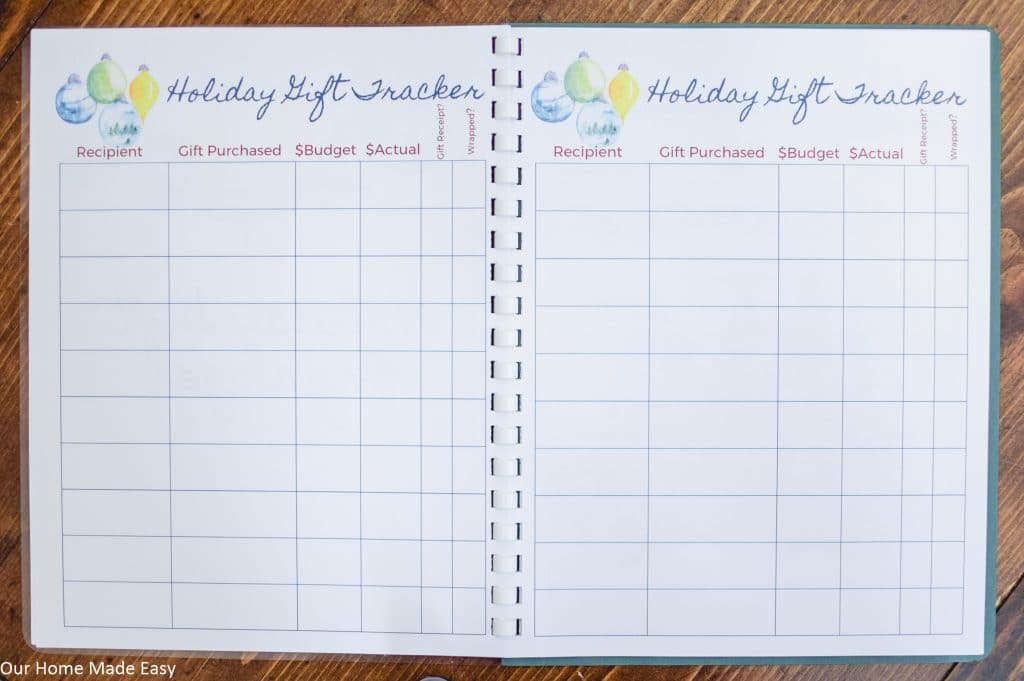 This year, I have printed off a few copies already (mostly to leave spacing for the different groups to buy for). Feel free to download and print off as many as you need! The link to download the gift tracker is at the end of this post.
If you want to completely organize your holiday season, snag your copy of the Holiday Organizer. Not only does it include the gift guide tracker, but it has several other free printables and several more freebies! Click the button below to download your organizer today!
Start Your Holiday Shopping Here!
Are you interested in organizing your gifts this year? Click here to download your own copy! Holiday Gift Tracker
Before you print, make sure your paper orientation in the Print Preview is set to portrait. Choose Fit for sizing. 🙂