Good Morning!! Are you starting to feel some holiday spirit in the stores? I know, it seems so early, but if you're a planner you've probably already started shopping! This week I am sharing my favorite picks for super busy moms aka…. US…. So casually leave this browser open to give your other half some helpful nudges. Or, you could just pick up a few things for yourself. You deserve it!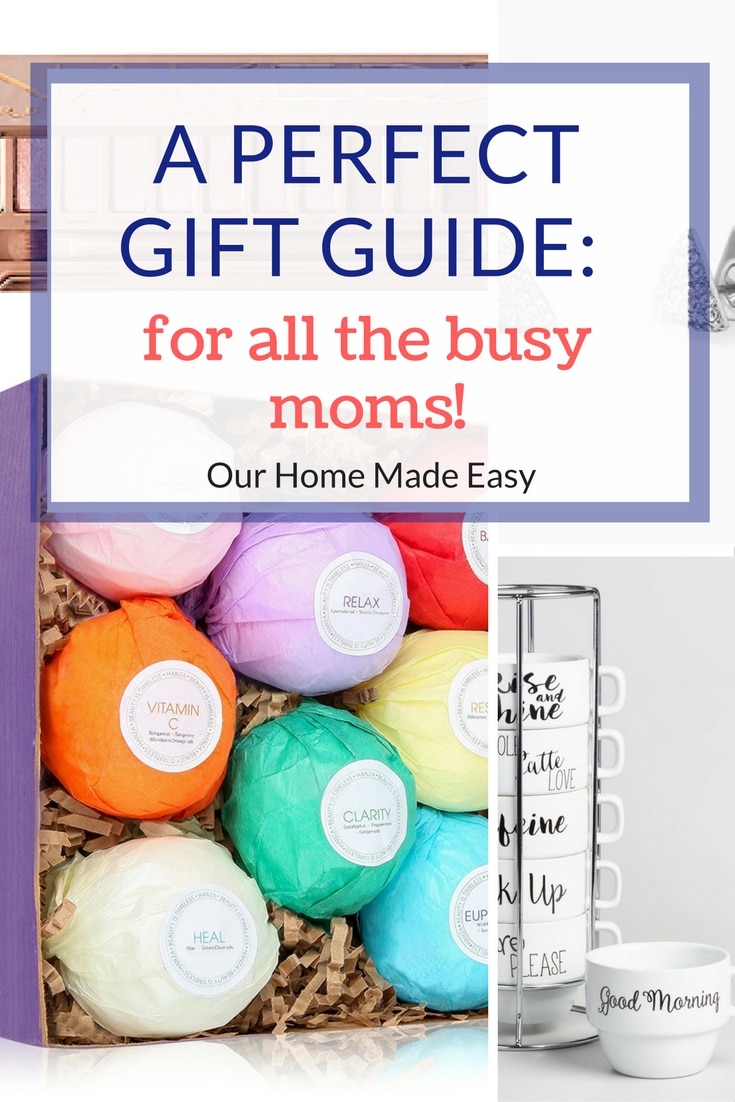 This post contains affiliate links. If you shop from my blog, I may be compensated for clicks or purchases that you make. Read my disclaimer page for more information.
Here are ten things that I love for busy moms!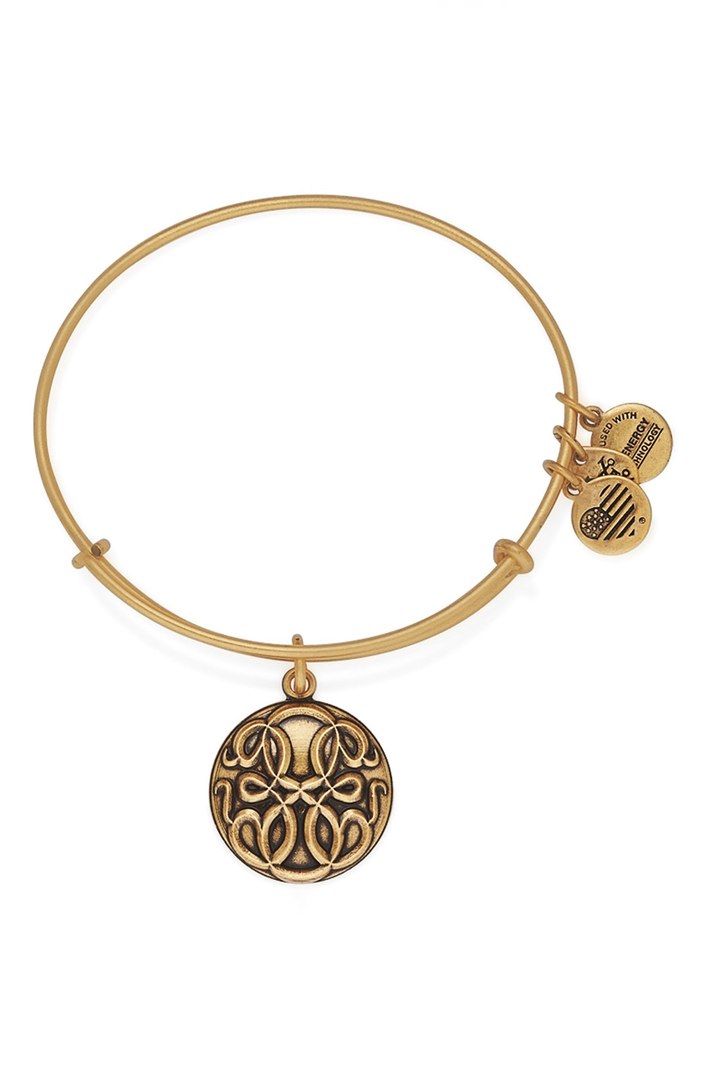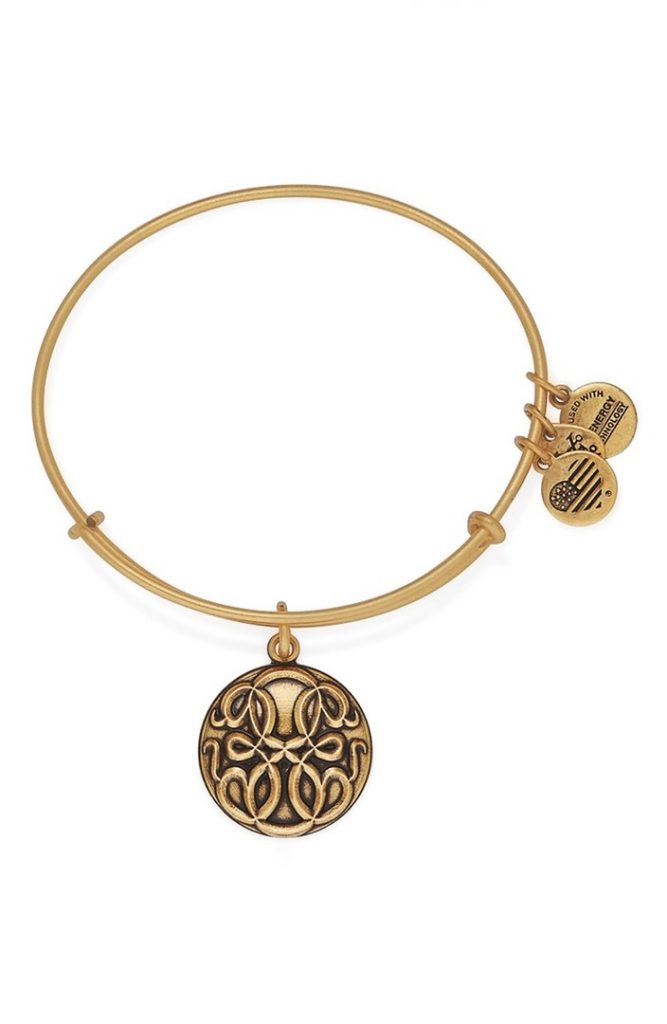 Alex and Ani "Path of Life" Charm Bracelet — I might be a bit biased but this charm is absolutely lovely and looks so pretty! I was given this (paired with the Briar wire bangle) and it's quickly become my default set for rushing out the door. The colors complement any skin tone and makes any busy mom feel like they may be a bit in style. 🙂 🙂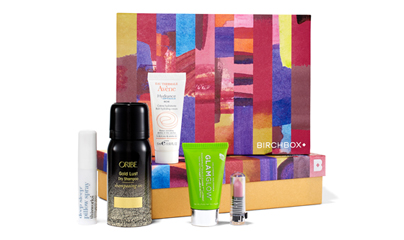 Birchbox Subscription — Have you heard of these magical monthly deliveries? They are perfect for moms who do not have time to devote to trying new products / researching trends / want to waste money. Yes, these are great! Each month, Birchbox recipients recieve a box loaded with trial sized goodies (personalized to Moms' tastes) and the you have the option to purchase the full size item. They have a whole section on how to gift Birchbox! It's like giving mom an after-work Christmas every. single. month…..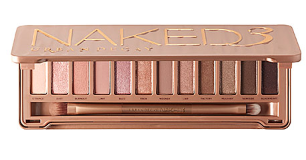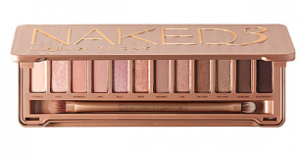 The Urban Decay Naked Eyeshadow Palette — If there's one thing that busy moms need, it's relying on old favorites that always look good. That's why the Naked palette of makeup is awesome. It complements any skin tone, so it's pretty fail proof for a woman who doesn't have time to stop by a make up counter for a personal consultation.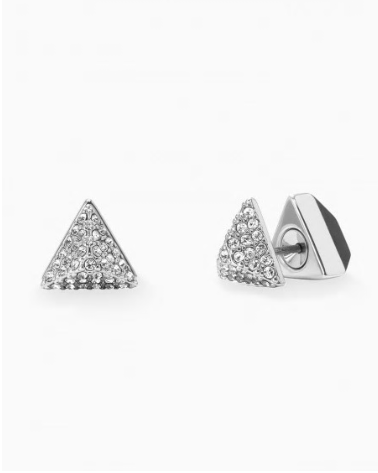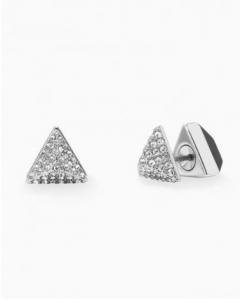 Stella & Dot Deja Vu Double Sided Earrings — Again, a bit biased over here. I received these for my birthday this year and I love the versatility! I always receive compliments on both sides and they require zero effort (are you noticing a trend??)… These are cute stocking stuffers that will make any mom smile.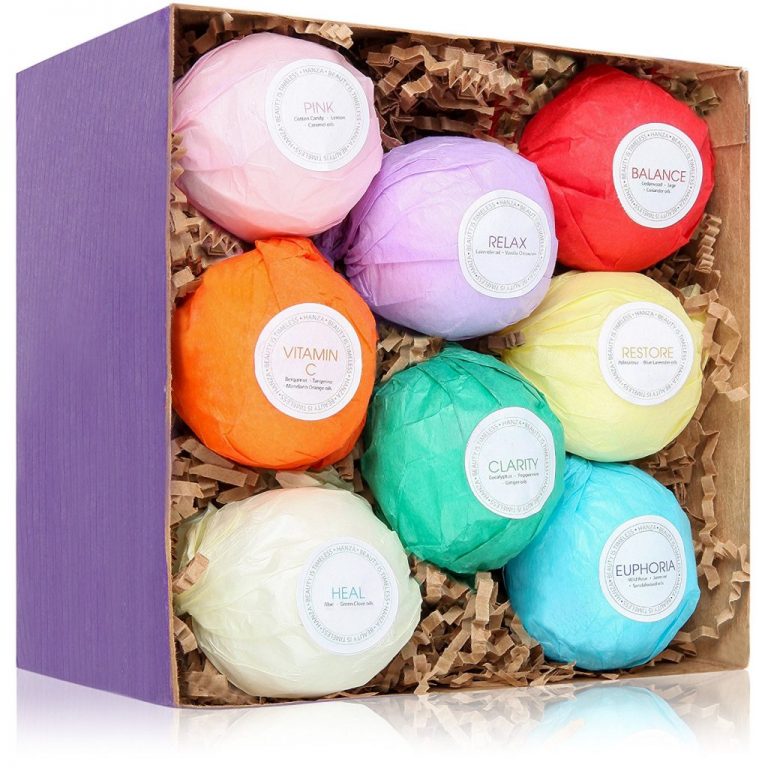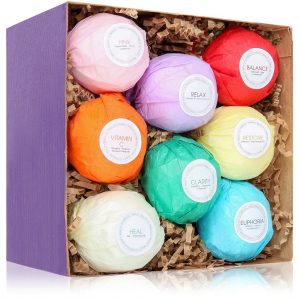 Bath Bombs Gift Set— Do you have a stressed out momma to buy for? Does she love pampering? These are bath bombs are super popular this Christmas and the packaging screams "Use me!!" I love the variety of scents. Another option for these would be to split them up amongst several recipients tossed in a gift basket.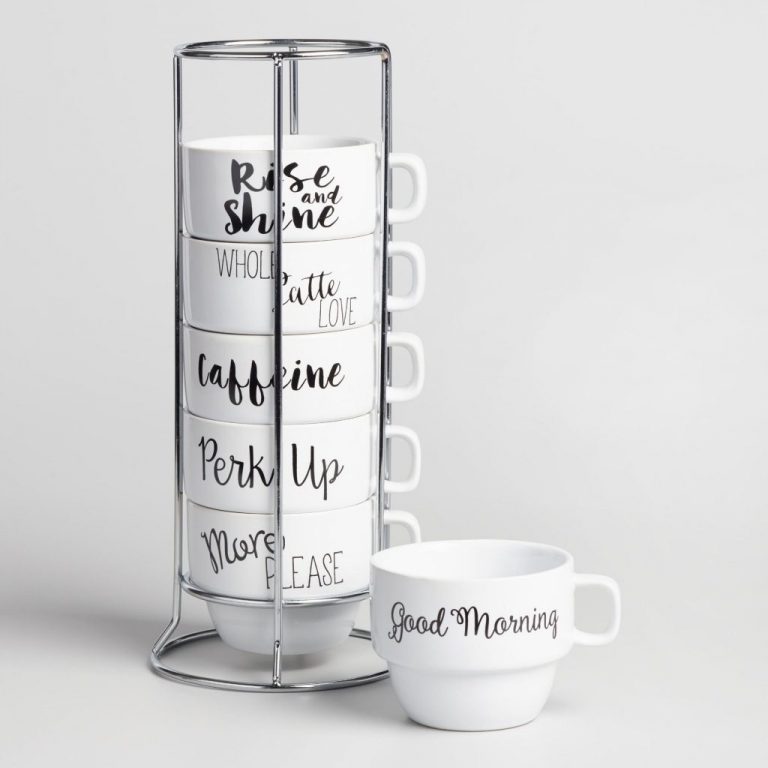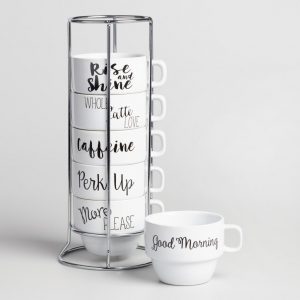 Coffee Sayings Mug Set — This is for the caffeine loving mom who has a fun outlook (after the coffee). I love the black & white decor and the contrasting lady-like font. Who can't love cups that make you smile? Bonus: These are less than $17!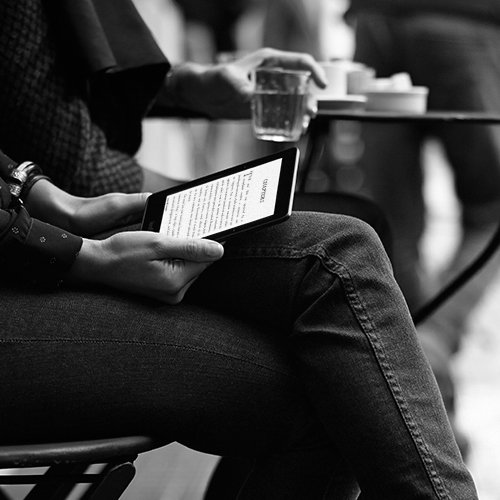 Amazon Voyage eReader — Before I had kids, I was a book lover. Even now, I love books, but don't have the ability to read all the time. One of the best ways for busy moms to continue their reading of choice is to have it all loaded on one device. I'm currently crushing on the Amazon Voyage. It's super thin (so it fits in a purse) and it's adjustable lighting accommodates any spare time that any mom finds to catch up on her reading.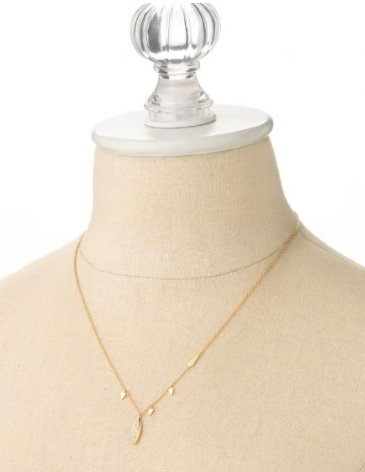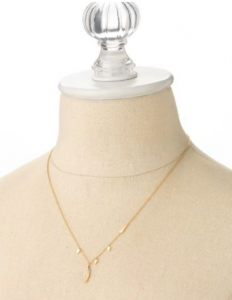 Stella & Dot Aurora Necklace — I know jewelry is so expected. But sometimes, moms want to remember what it's like to receive something shiny, new, and delicate. Not necessarily adjectives that describe life in the middle of chaotic toddlers. I love that the necklace easily dresses up a plain top. Minimal effort + Maximum Style!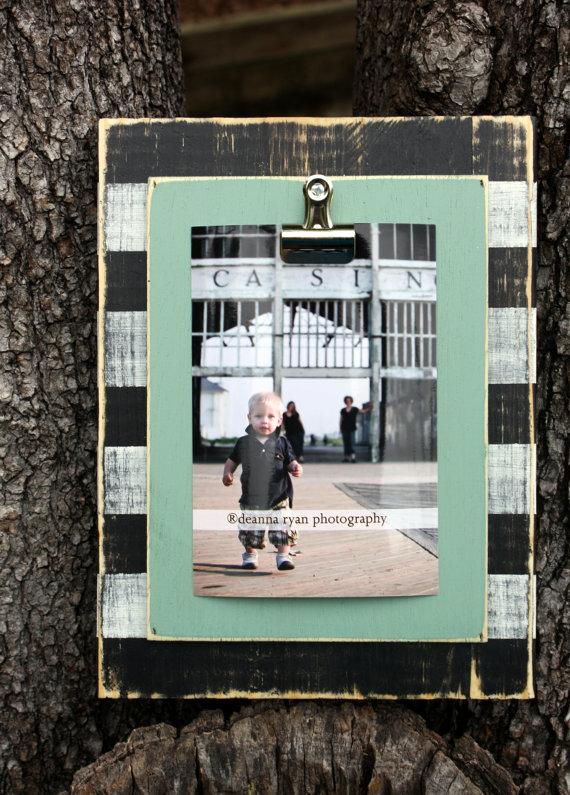 Distressed Picture Frame — How cute would this look on a desk in any office? It's personalizeable or just adorable in its own. My favorite part? The ability to quickly change out pictures. My favorites change all the time! 🙂 🙂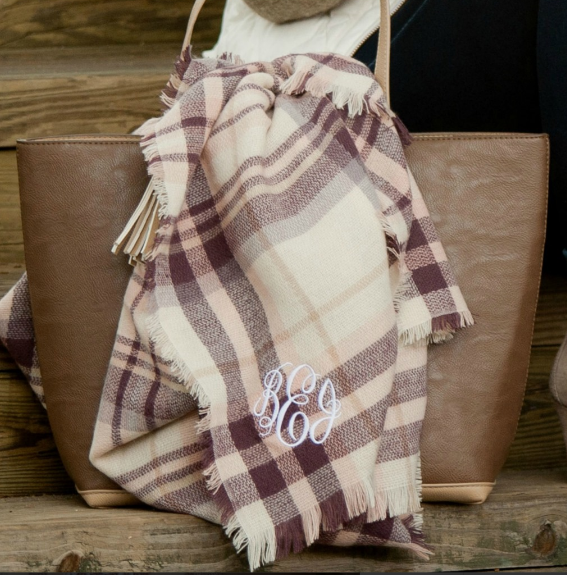 Monogrammed Blanket Scarf — Do you know a mom who loves a little luxury in their lives? These scarves are moongramed and are perfect for the cool weather loving but still want to be stylish mom!
Okay moms, what would you love to receive for Christmas??