Hi there! Can you believe Christmas is finally here? I started my break from work this morning, and both Jordan & I are have a handful of to-dos to check off before Sunday. Regardless of what does or doesn't get done, we are looking forward to Sunday morning! While Aubrey and Owen still don't want to be anywhere near Santa, they are super excited with the family we'll see this weekend, too.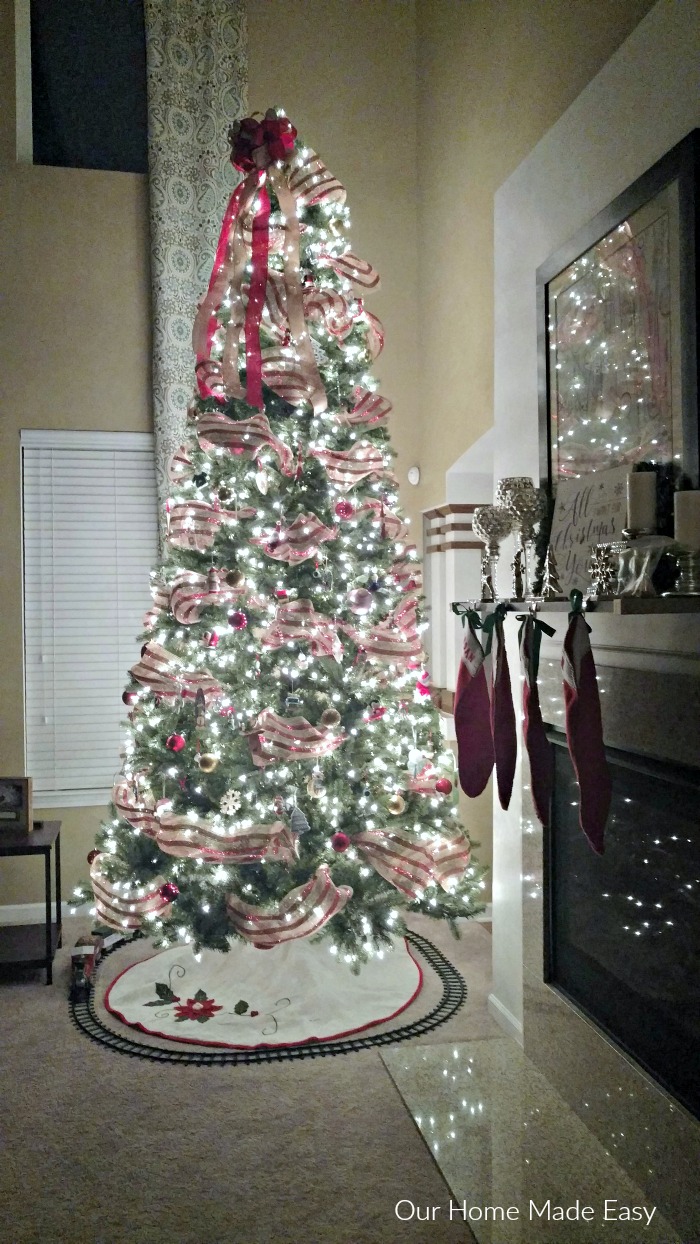 And let's be honest, Jordan & I are just as excited for Christmas, too. The kids are so hopeful and it makes our house feel that much more cozy. Tis the reason, right?
For the next several evenings (okay days too if we're being honest) you will find me sitting on the couch under a fuzzy blanket with the fire rolling. We have a love/hate relationship with the fireplace. I love it, Jordan dislikes all the extra heat. 🙂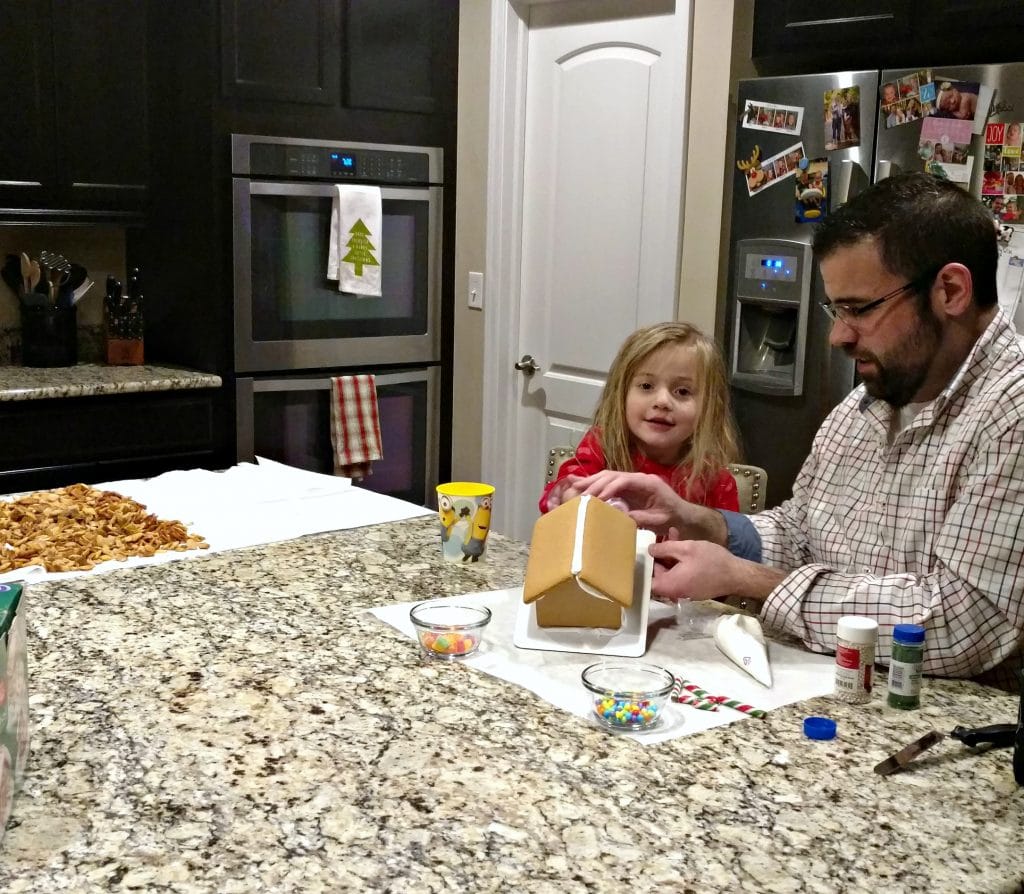 Last night we made a gingerbread house (it's an Aubrey & Jordan tradition). And this year, Aubrey was in charge of the decorating. We were merely her sous chefs. While the two of them were busy decorating I made up a few batches of chex mix. The house smelled so good for the night!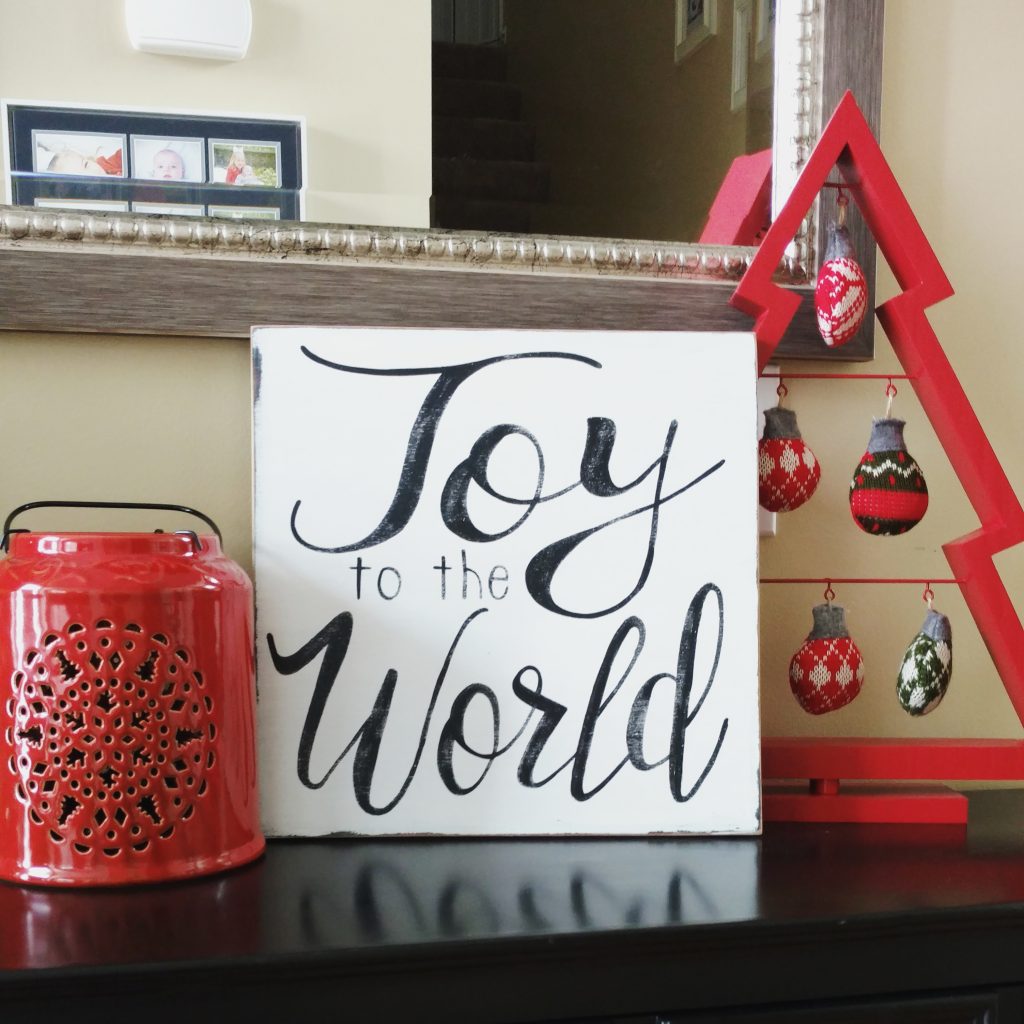 Next up? Planning our Christmas menu and determining if there is time to throw in making sugar cookies. …. and a second visit to Zoo Lights!
Didn't I tell you we are loving this as much as these kids? 🙂
Have a wonderful Christmas and Happy Hanukkah ! I hope that you have a lovely holiday season. I can't wait to catch up with you in January!
-Brittany
This year's Christmas posts: 40 Budget Last Minute Gifts | How to Make Your Own Pinterest Worthy Christmas Wreath! | A Simple Christmas Bedroom | Comfy Christmas Decor Tour (Our Living Areas) | Our Christmas Tree | Keeping Track of your Gifts + Free Printable | Quick and Easy DIY Christmas Wreaths | Gift Guide: 10 Great Ideas for Super Busy Moms! | How to Keep Your Weeknights Simple During the Holidays | Gift Guide: Ideas for your BFF Coworker | Super Soft and Cozy Winter Flannel Blanket for less than $10! | 34+ Christmas Décor Items that Fit Your Budget!