The 11 Things You Need To Know Before Sewing Minky Fabric
Here are 11 tips that you need to know before you start sewing Minky fabric! It's the softest fabric and great for beginners!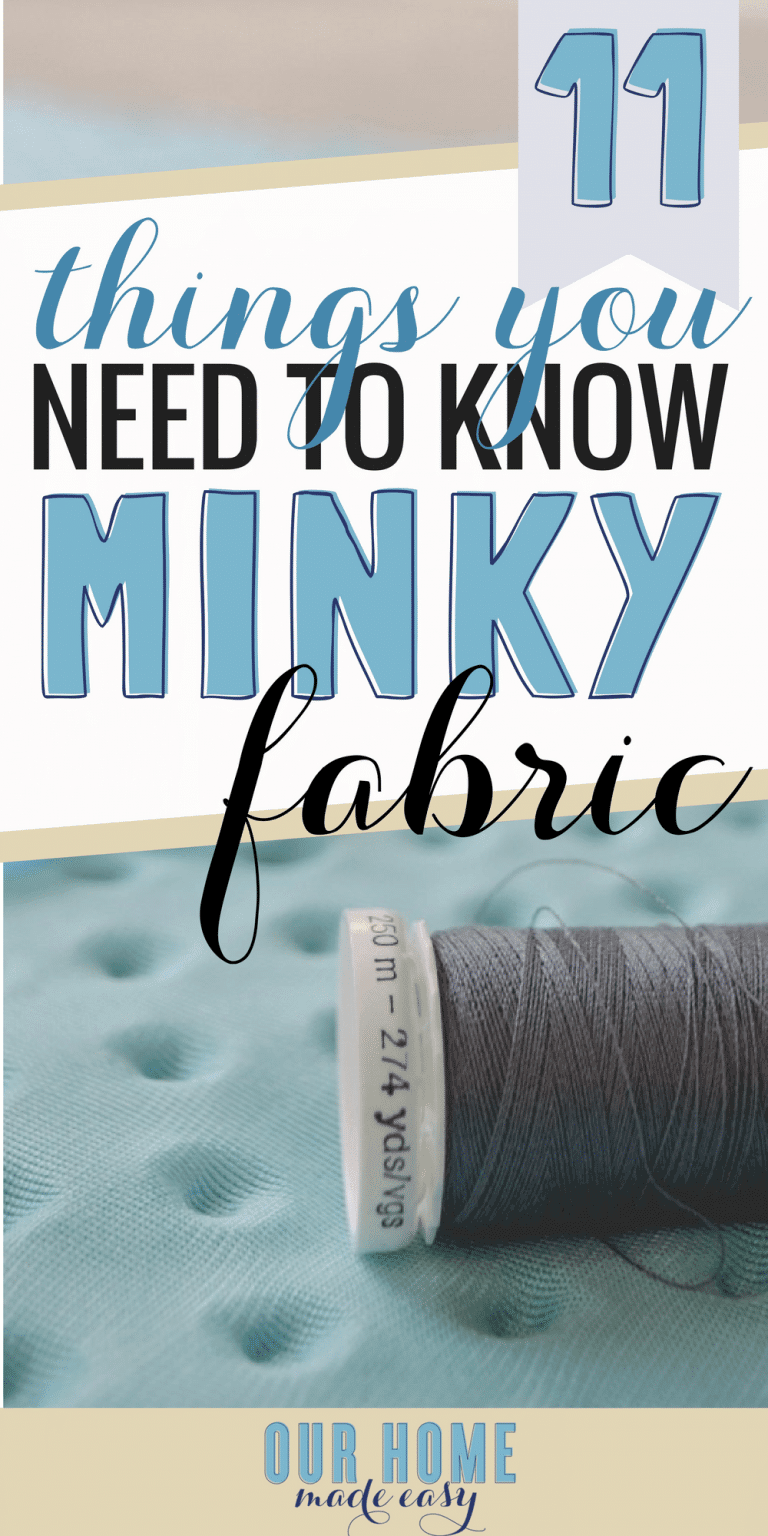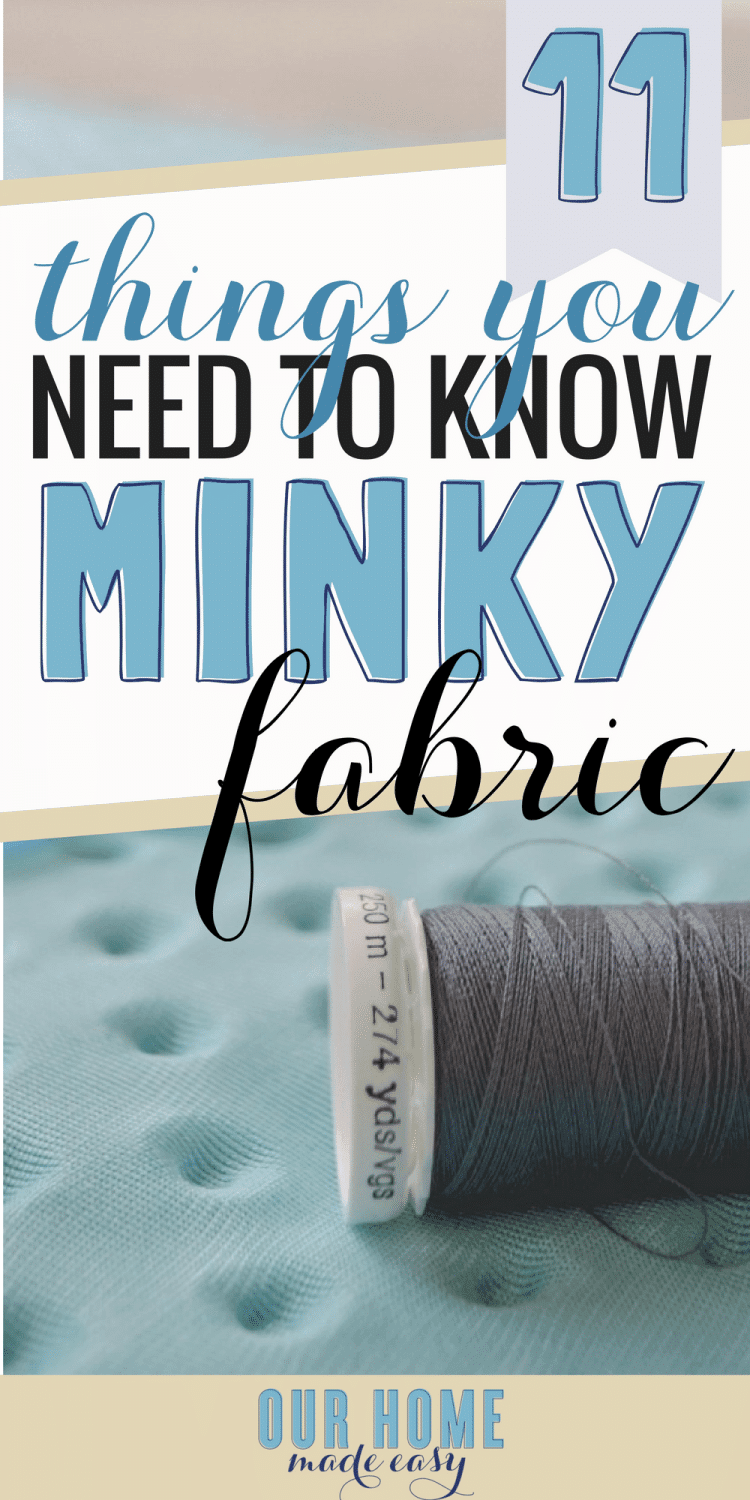 This post contains affiliate links. That means at no cost to you, I may earn a small commission for any sales generated through your clicks. See my Disclaimer for more information.
Have you ever received one of those super soft baby blankets that feel like you're holding a cloud? Or given one as a baby gift? That super soft fabric and sometimes bumpy fabric is called minky. It's so much fun to give away a minky blanket— but before you can wrap up a pretty gift, you need to know a few things about the sometimes tricky fabric. Let's jump into the 11 things you need to know before sewing minky fabric!
What is Minky Fabric?
Minky fabric, often referred to as "Cuddle fabric," is a luxurious and ultra-soft textile that has gained immense popularity in the sewing and crafting world. This polyester fabric is beloved for its plush and velvety texture, making it perfect for creating cozy blankets, stuffed animals, baby items, and much more.
One of the standout features of Minky fabric is its pile length, which refers to the length of the fibers on the surface of the fabric. Minky typically boasts a longer pile, resulting in a smoother, more velvety finish compared to other fabrics. This extended pile creates a delightful, tactile experience, making it a top choice for projects requiring a soft touch.
The ultra-soft feel of Minky fabric is unparalleled, making it a top choice for items intended to provide comfort and warmth. Whether you're sewing a baby blanket, a plush throw, or even adorable stuffed toys, Minky fabric adds an inviting and snuggly element to your creations.
Washing and Drying Minky Fabric
To keep your Minky fabric in pristine condition, it's best to wash it in cold water with a mild detergent. Avoid using fabric softeners as they can reduce the fabric's softness. When it comes to drying, use a low heat setting or air dry to prevent any damage or matting of the fibers. As someone who has enjoyed Minky fabric projects for several years, this gentle care routine will help your Minky creations stay soft and cozy for years to come.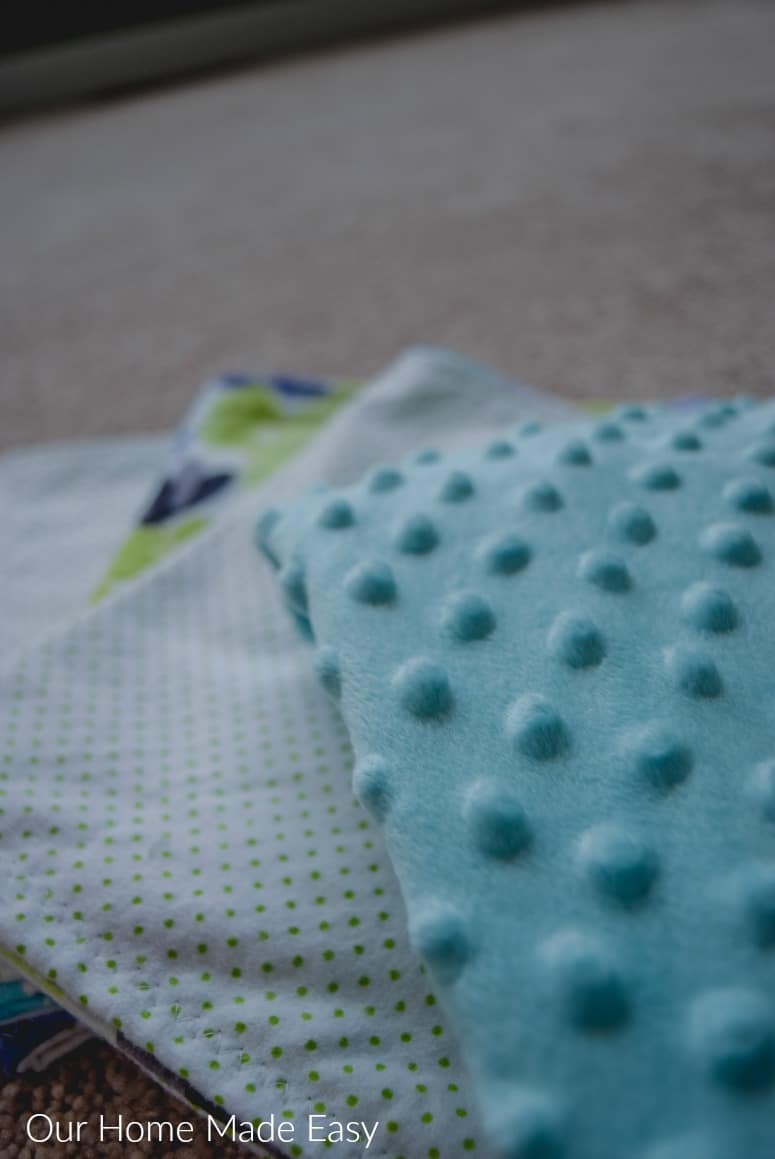 Here are the 11 Things You Need to Know Before Sewing Minky Fabric
1. Buy More Than You Think
Minky fabric moves and stretches a lot. To accommodate for real life sewing, purchase a 1/8 yard more than you think you need. While it doesn't shrink, you'll be thankful for the extra 'wiggle' room while sewing together a blanket!
My favorite places to buy Minky Fabric>>>> Jo-Ann Fabric | Fabric.com (an Amazon Owned Company)
Find the latest Jo-Ann Fabric Coupon Codes Here!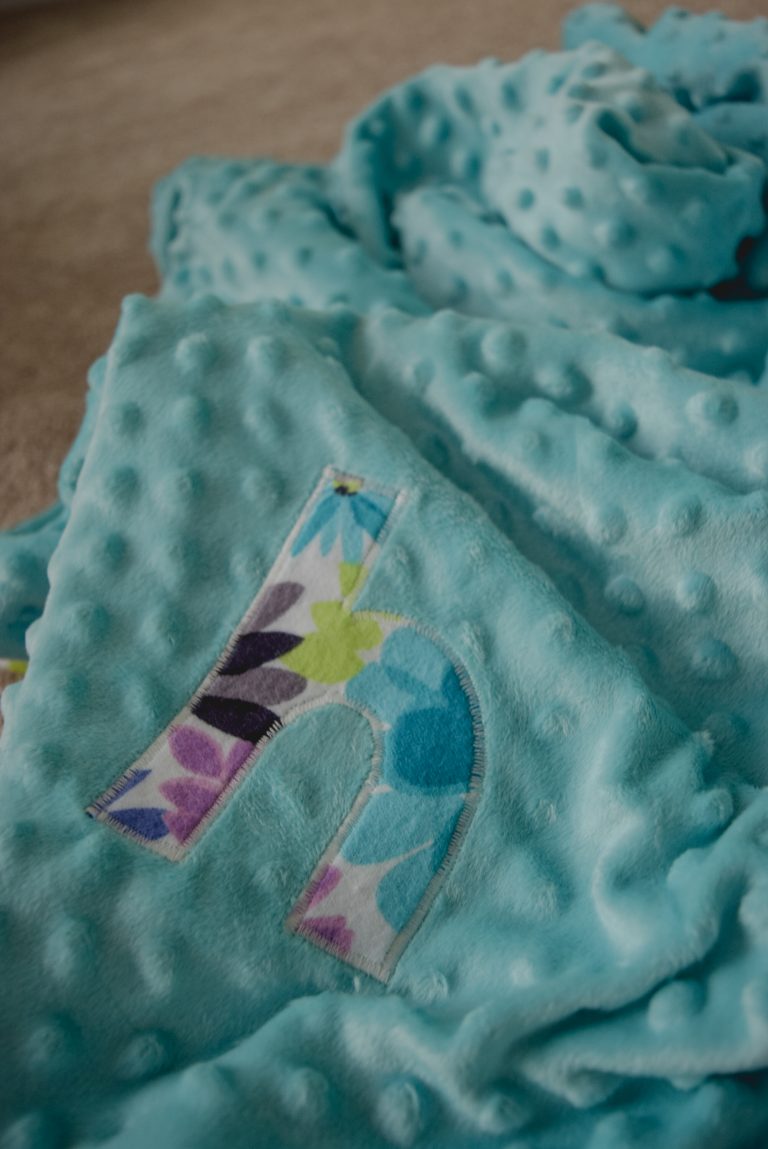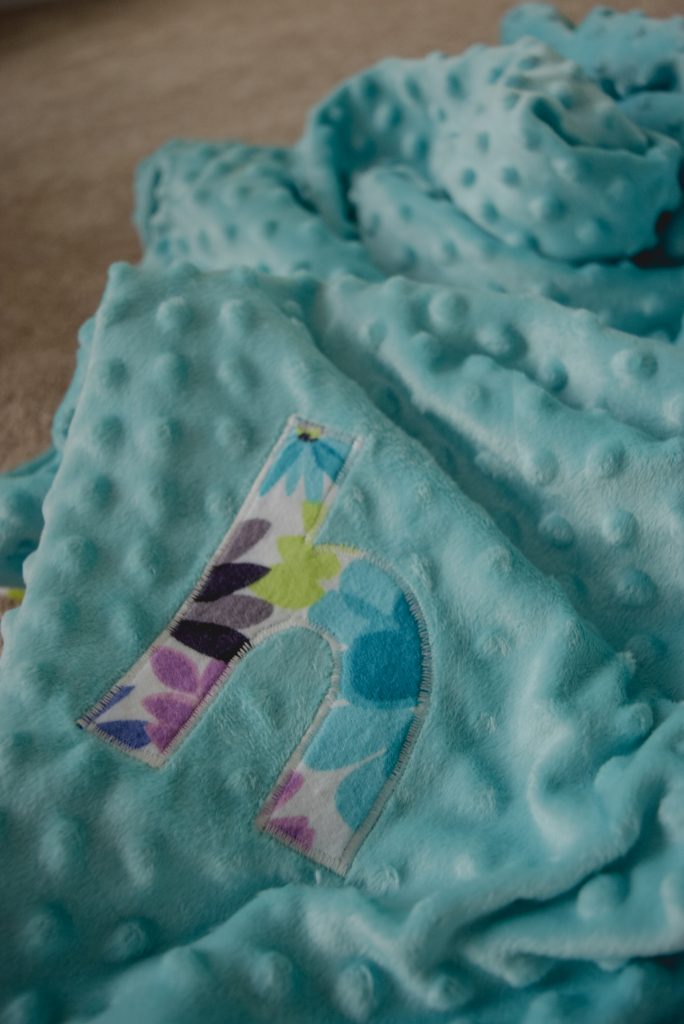 2. Applique is Possible!
Minky may seem overwhelming, but did you know that you can applique over it? The only different step I add in appliqueing minky fabric is a cooler iron and minimal iron-to-minky contact.
3. Before You Iron– READ THIS!
Aside from applique, you can use an iron to press minky– but I would use a cool iron sparingly. If you are making a baby blanket, press the blanket using the flannel side and avoid the minky fabric. I've found that the 'bumps' pop back up after washing, but it's not something I'd recommend doing every time.
4. It Moves!
Remember tip #1 about extra material? It's because minky fabric moves! When you are sewing minky fabric, keep the fabric firmly in place. It's no time to skimp on the straight pins. Just know that minky moves and it's not a real reflection on your DIY sewing skills. We are not professionals, simply lovers of soft fabric and babies. 🙂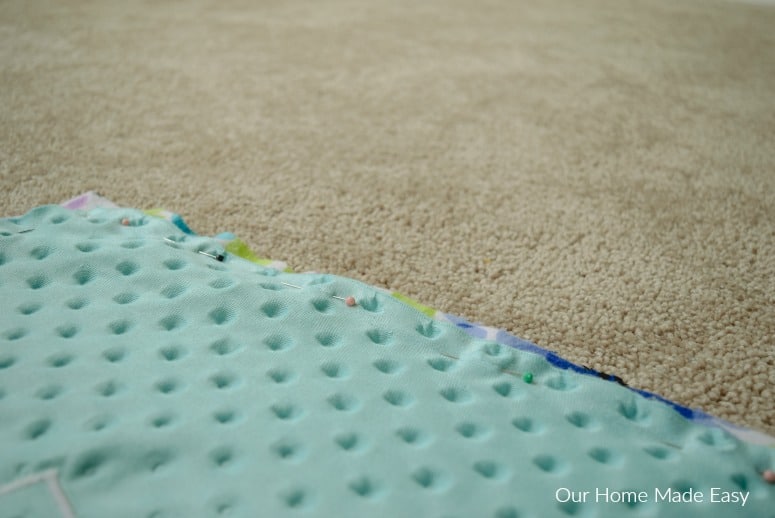 5. Straight Pin 101
If you have ever wondered why you have a tomato push pin full of straight pins, it's because of minky. Pin your fabric in place. Then, go around your fabric and fill in any empty spots with more straight pins! Since it moves so much, you can minimize some movement with overzealous pinning.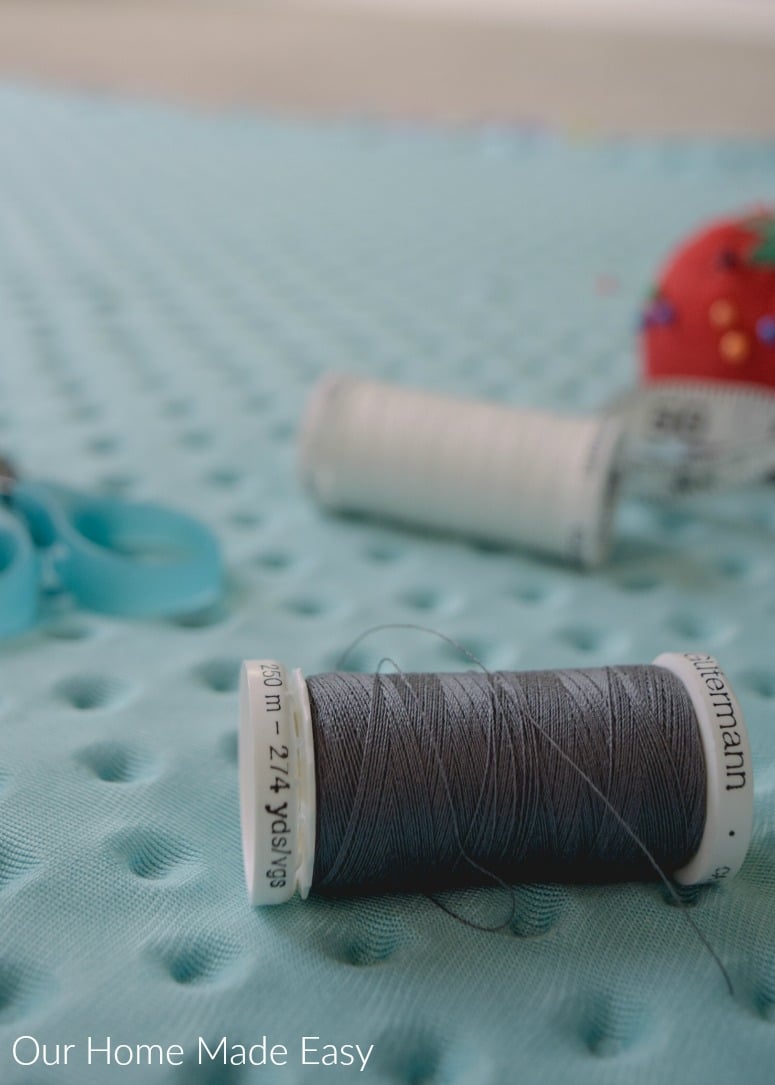 6. The $$ Per Yard (& A Bonus!)
Minky fabric tends to cost about 50% more per yard than traditional flannels. But don't fret— it doesn't usually go on sale often, so that means you can use a coupon! I usually pick mine up with a 50% coupon at Jo-Ann Fabrics.
When I make Minky blankets, I'll usually make one blanket with a minky and a flannel side. Then any other blankets are both in a flannel material that coordinates together.
The best part about bolts of minky is that while pricier than traditional fabric, the bolt width are about 58″ wide! That means you can get almost 2 blankets out of each cut! Essentially– it cuts your yardage total cost in half per blanket.
Find the latest Jo-Ann Fabric Coupon Codes Here!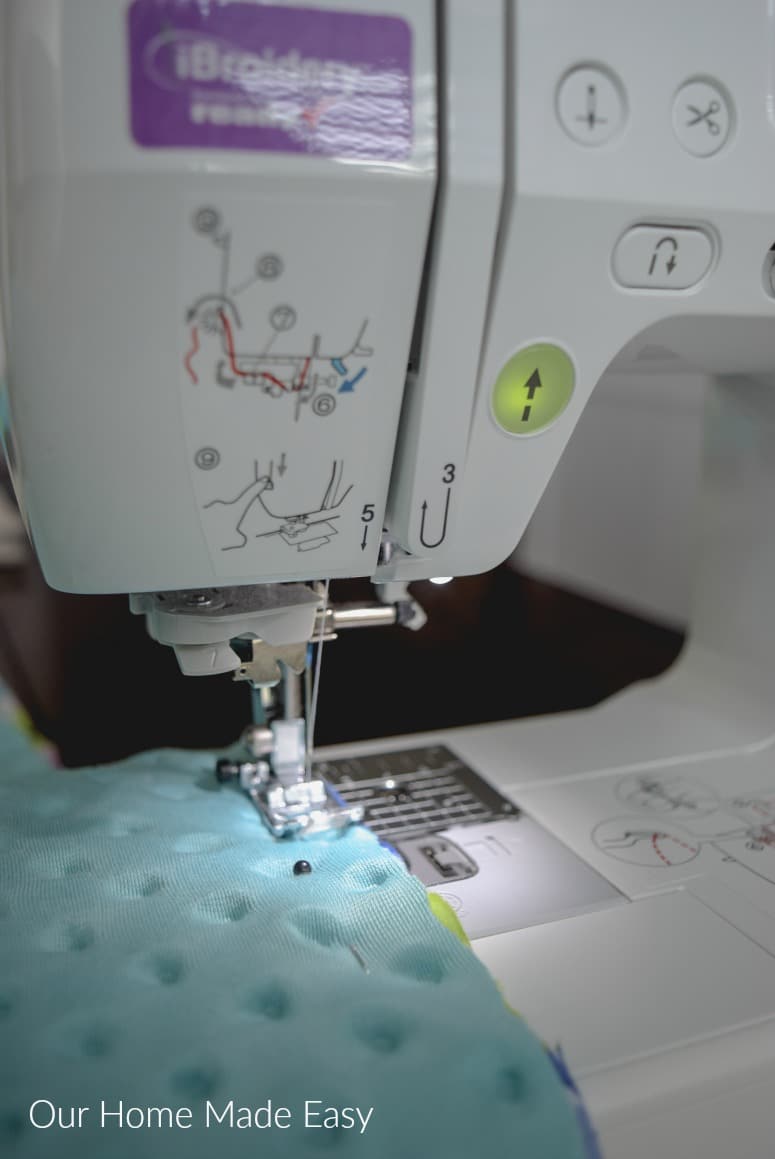 7. The Seam Allowance
When it comes to sewing minky fabric, give yourself a very generous sewing allowance. Since it moves to much and requires careful feeding/watching, I always err on the side of at least 1/2″ sewing seam allowance. If you're brand new to minky, go for 3/4″ or in-between where you feel comfortable.
When you've finished sewing, trim off your excess material. It won't be pretty, so just cut it away. 🙂
8. Keep It Simple (And 1 Layer)
While one of Aubrey's favorite blankets is a two-thick minky from when she was a baby, I would not recommend sewing two minky pieces together. It's very possible to do, but it would require a very thick and durable needle (check your sewing machine manual) and even more pinning!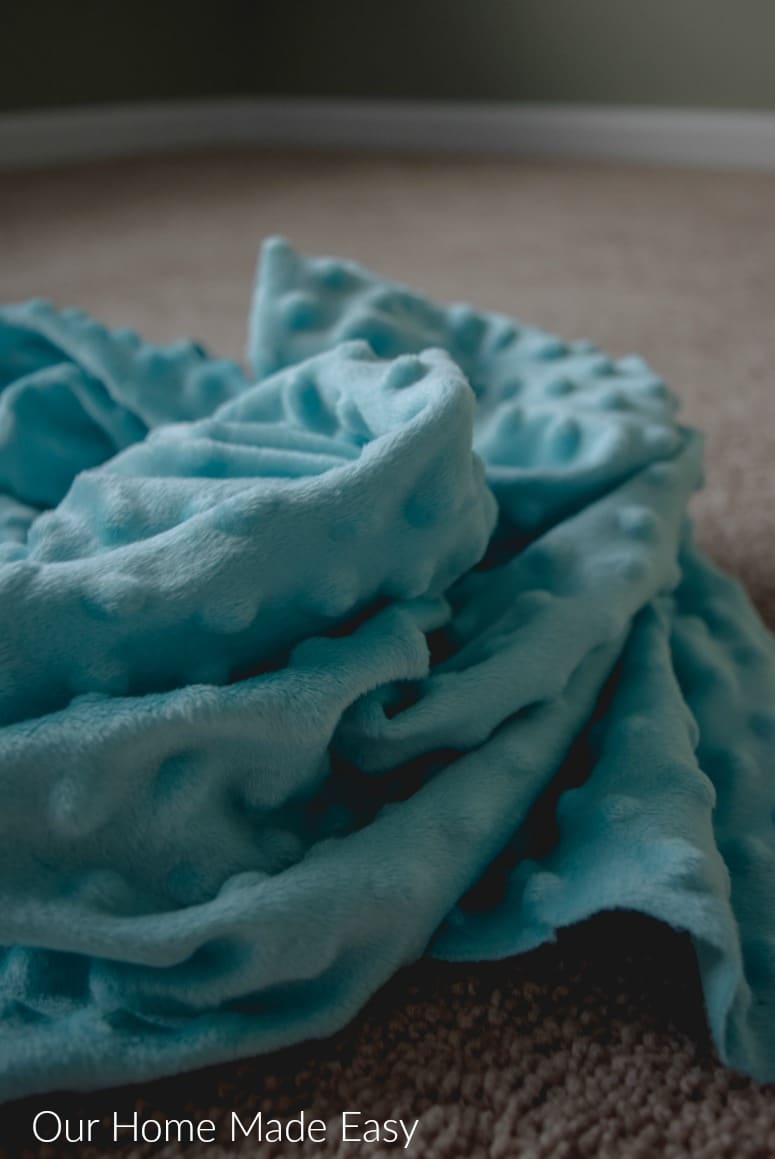 9. Don't Forget to Top Stitch!
When you are making your baby blanket, treat the minky & flannel like any other blanket. Turn it right side out and close the opening. Then top stitch to secure it in place. This keeps the minky lying flat and adds a little interest around the outside border. For minky, I use a top stitch with either a tighter zig-zag stitch or a straight line. The needle is already doing quite a bit of work moving between that fabric and I don't want to risk breaking it by creating a more decorative stitch.
10. The Big Clean Up
Minky leaves behind thin pieces of fuzz. If you're sewing a large blanket, build-up under your machine's foot will occur. You'll want to clean your sewing machine afterward. I recommend looking at your sewing machine manual and learning how to open the area under the foot and using a soft brush to pick up the extra fibers.
11. It's Totally Worth the Effort!
The labor of sewing minky fabric is totally worth it! It's such a fun texture that makes for a soft blanket, even if it requires a lot prep. There is nothing better than wrapping up in a minky blanket or holding a little one with a blanket. When I give them as gifts, minky baby blankets are always passed around "Feel how soft…"
What Can I Make Using Miky Fabric?
These are some of my favorite minky fabric gifts to sew for others and you'll find that they are the most common use of minky fabric…
Minky is a wonderful material for making super soft items. When you are sewing with minky fabric, simply be prepared for a little bit of extra TLC. The extra attention pays off beautifully and you'll create a gift that everyone will want to hold!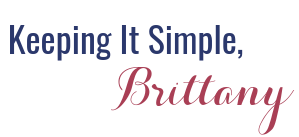 Want to remember this post? Pin for later!