Bakery Worthy Cranberry Pear Muffins
These Cranberry Pear Muffins look bakery worthy but are super easy to make in your own kitchen this holiday season.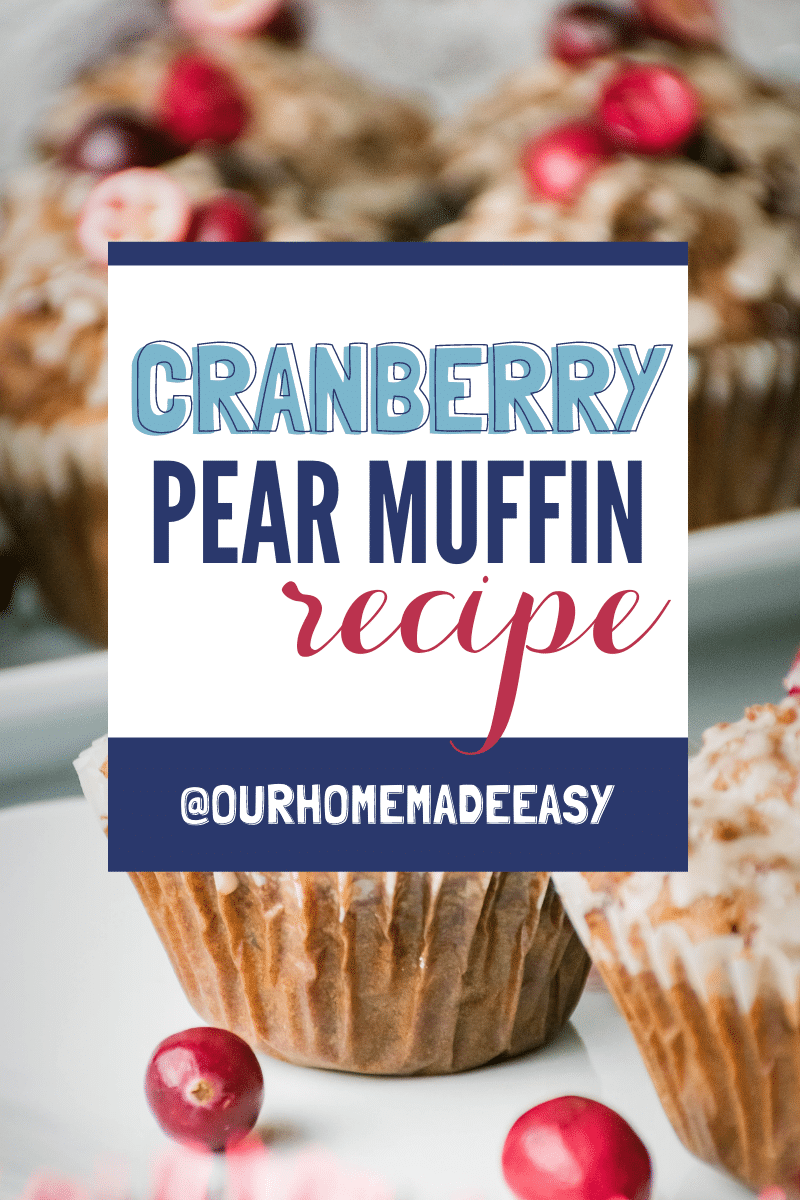 (This post contains affiliate links. Please see my Disclaimer for more information)
Do you remember back in high school when you would hang out with your friends while they were at work?
Perhaps, that was simply small town Ohio.
While I worked at the Dairy Queen, directly across the street my younger sister worked at Dunkin' Donuts. One of my absolute favorite treat at Dunkin' had absolutely nothing to do with the donuts and more about the muffins! I love the cranberry muffins and enjoyed stopping by and seeing Cady, my sister, so that I could have a special treat.
While these are by no mean a Dunkin' dupe, they brought me some serious nostalgia of 2004.
You will absolutely love these muffins!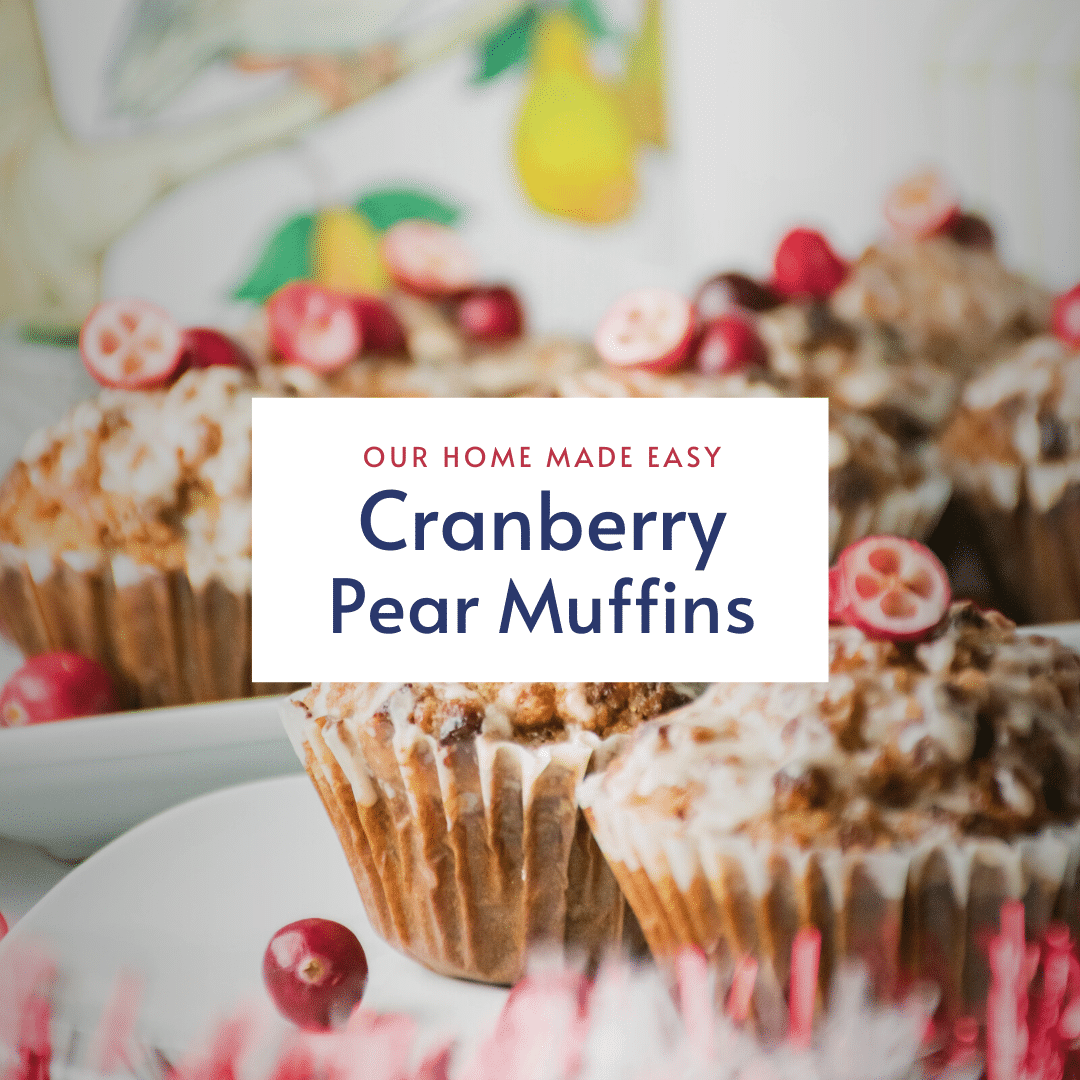 Cranberry Pear Muffins
First you'll mix together the wet ingredients and then add in the dry ingredients. I really like how this muffin base is almost entirely pantry staples.
Once everything is mixed together, fold in the pears, cranberries, and almonds. You'll do this gently to avoid mushing any of the fruits.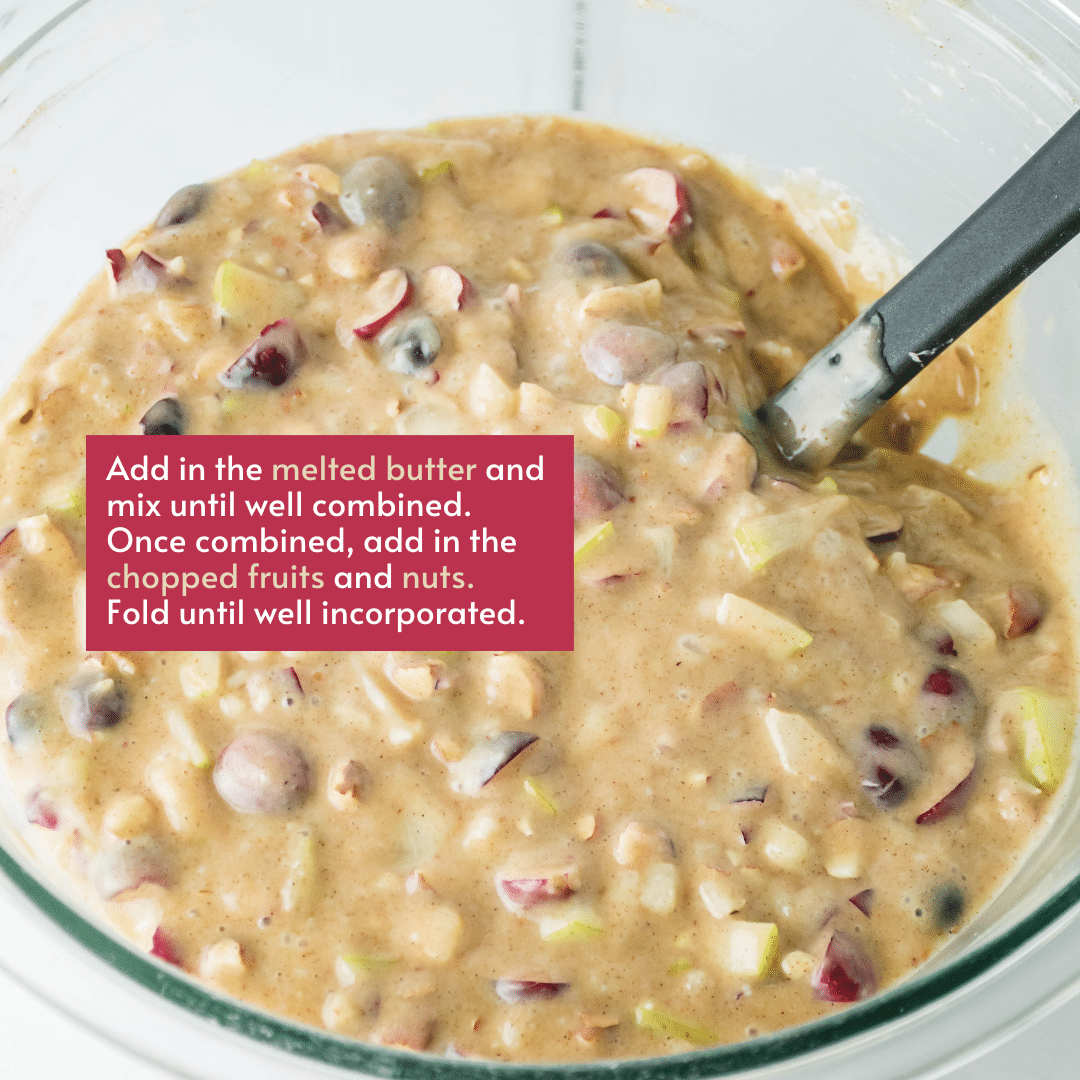 Once the muffin mixture is ready, scoop the mixture into muffin liners, about ¾ way full.
Making the Muffin Streusel
The streusel makes for a crunchy sweet treat on top the muffin. It's a simple streusel that pairs SO WELL with the cranberry pear muffins. Scoop a spoonful on each muffin before baking.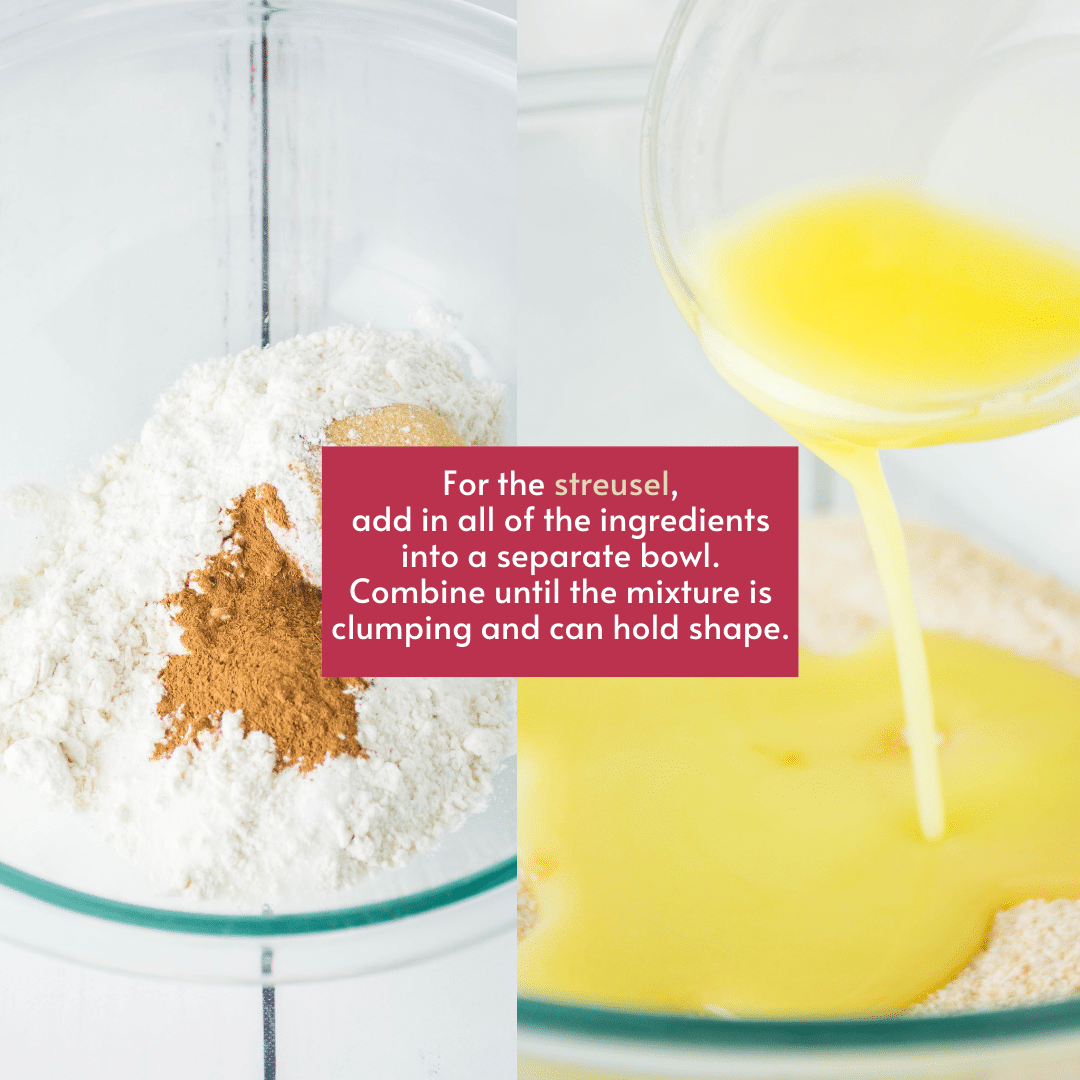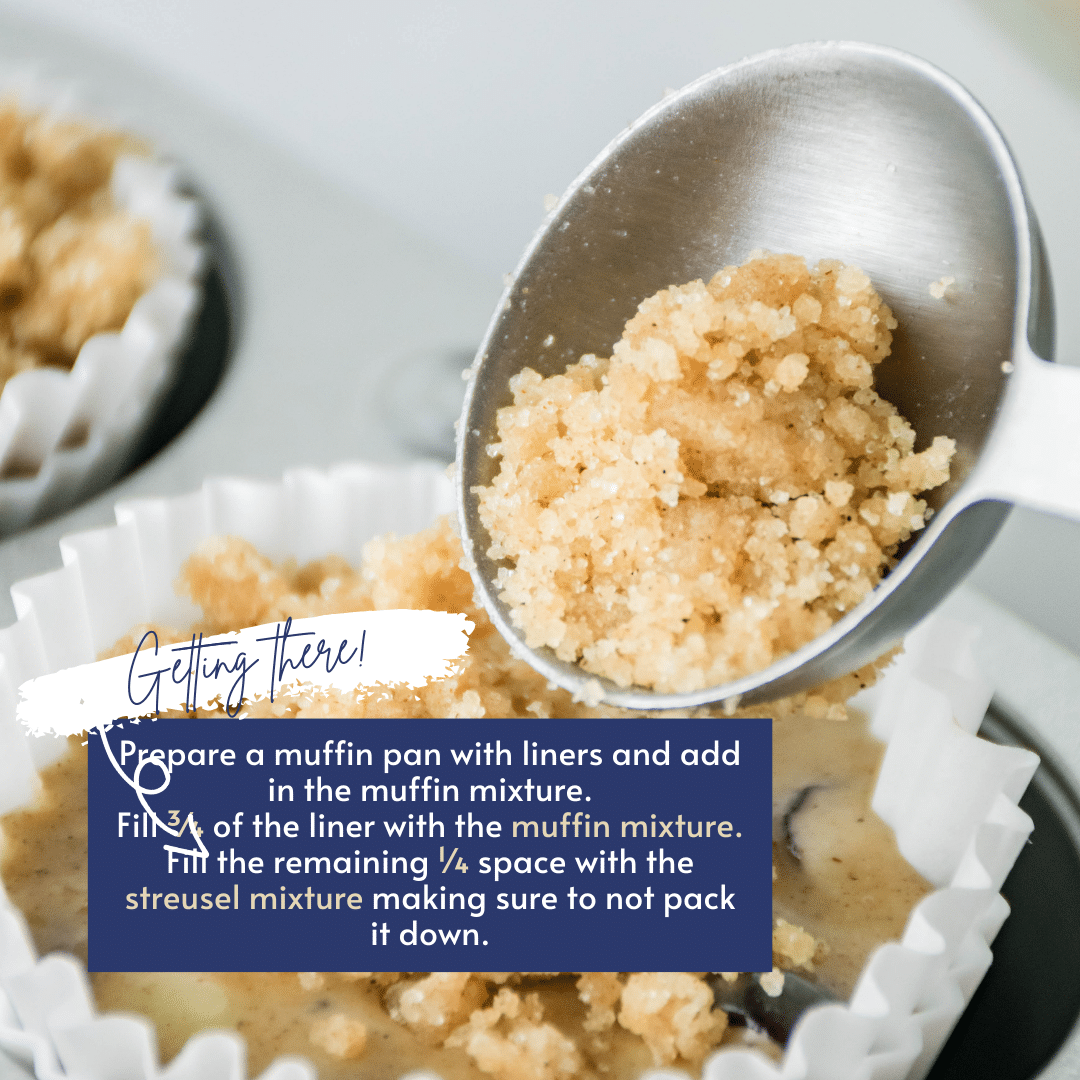 Cranberry Pear Muffin Icing & Toppings
If you want to make these even more special, lightly drizzle icing over the muffins about 5 minutes after they come out of the oven. I like to wait a few minutes so that the icing doesn't melt completely. Top with a sliced cranberry.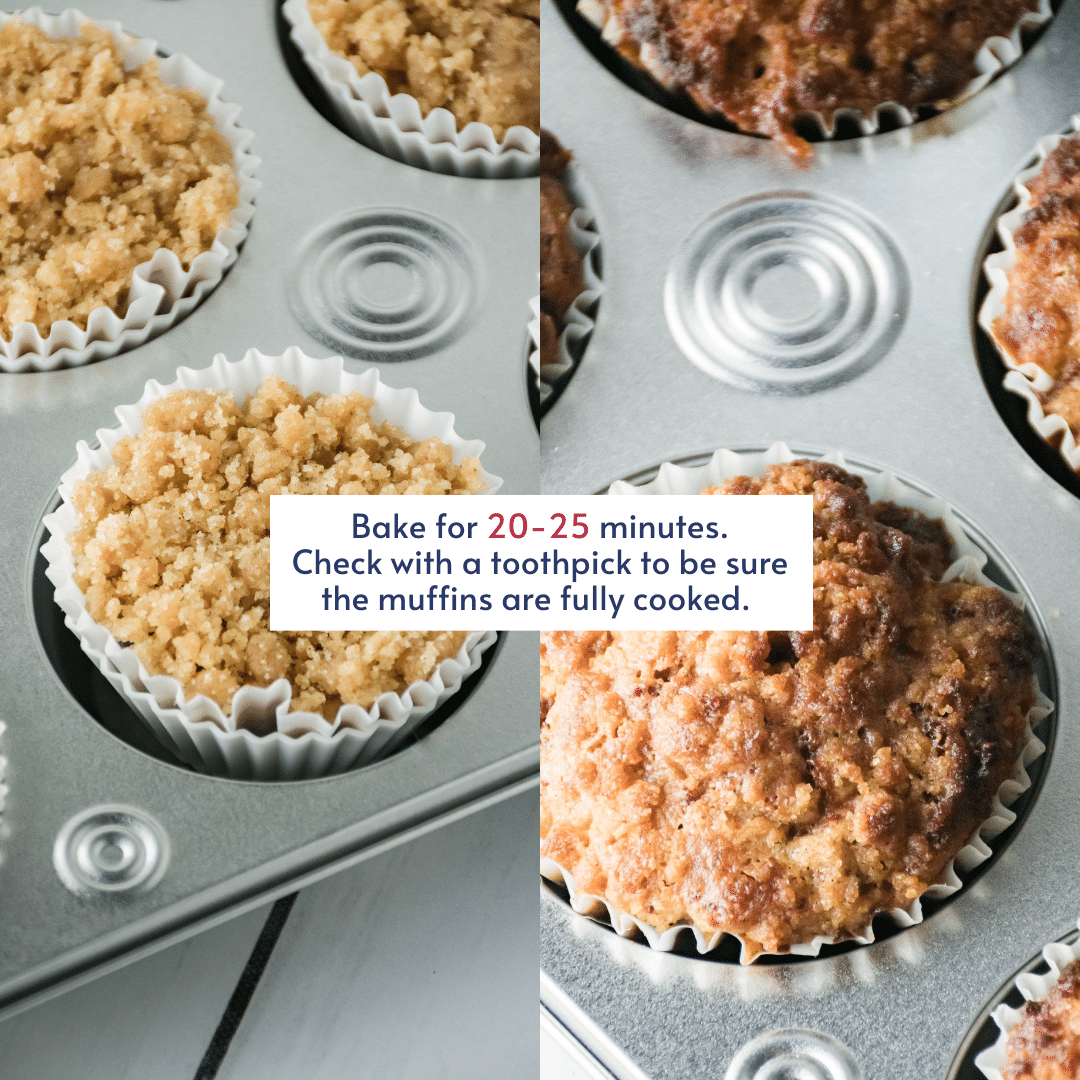 If you make the muffins ahead of time, lightly warm them in the oven and drizzle the icing over the muffins once they are warmed and ready for serving.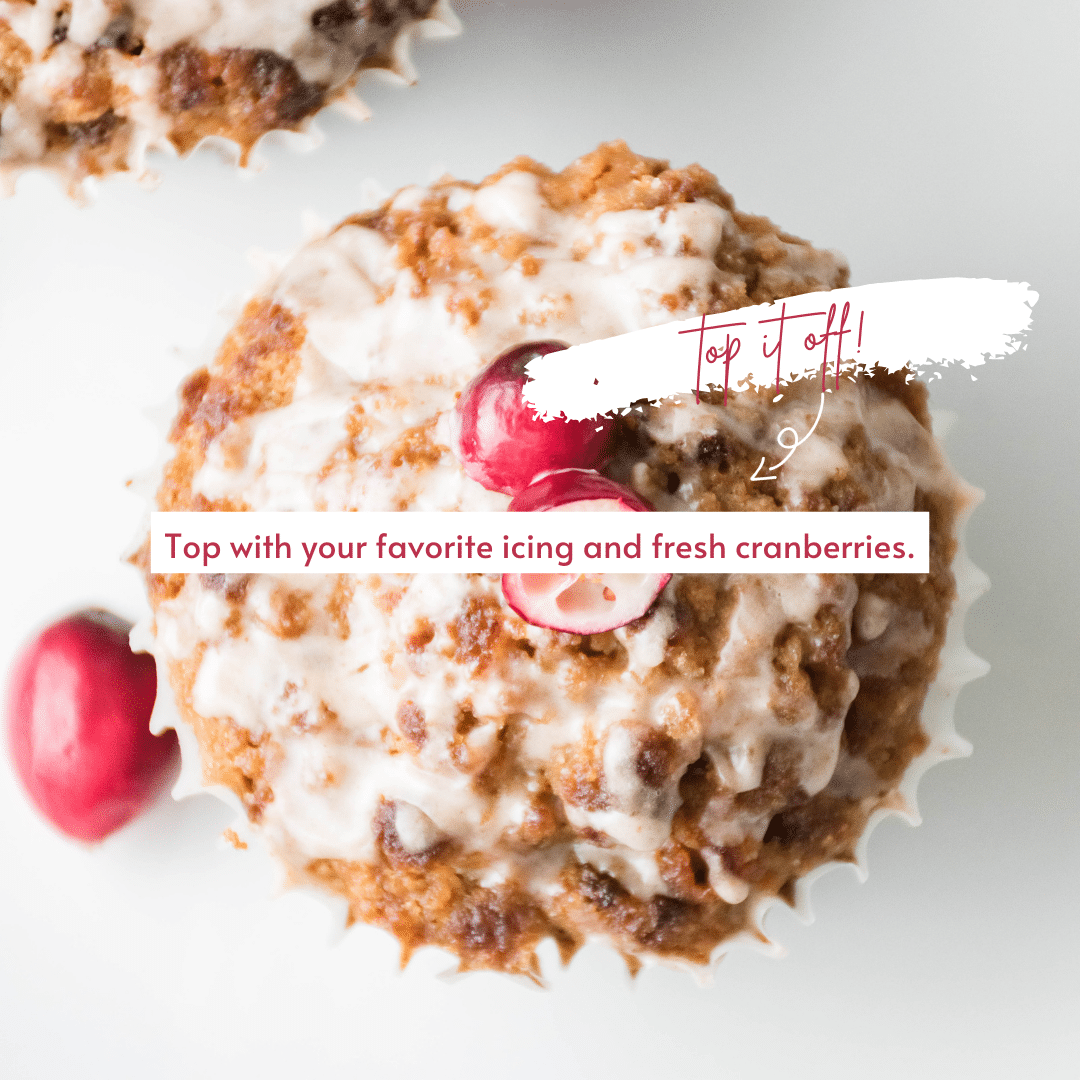 Items Used to Cranberry Pear Muffin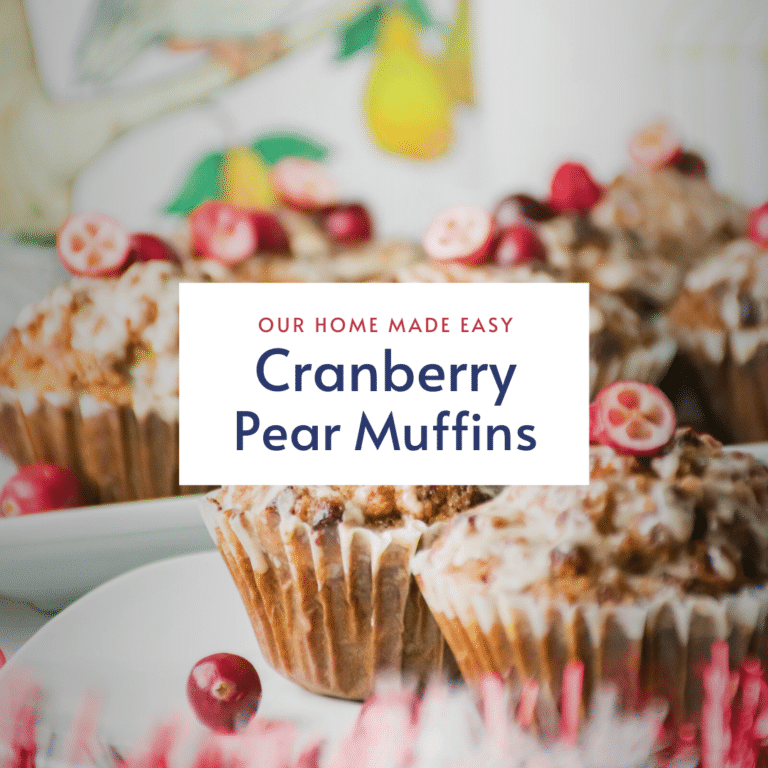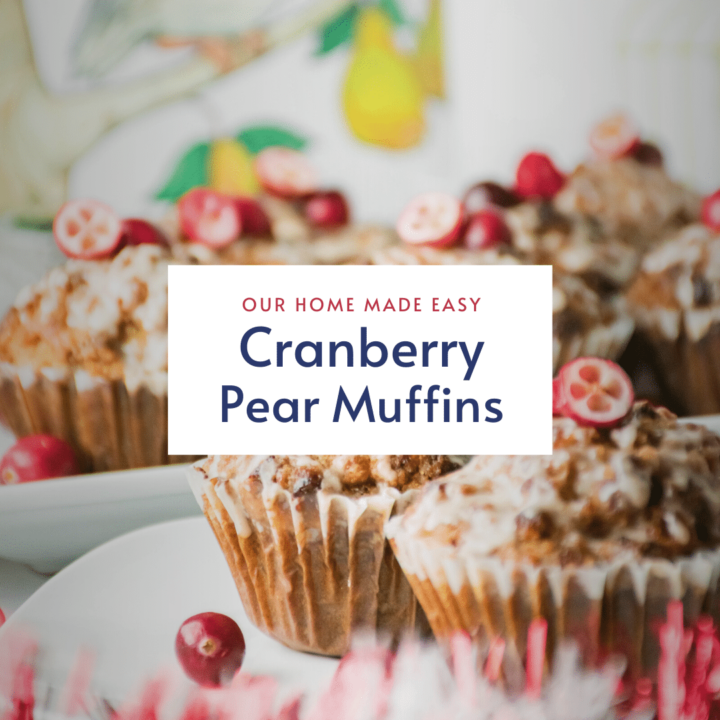 Cranberry Pear Muffins Recipe
Ingredients
Muffins
½ cup Buttermilk
2 Large eggs
1 teaspoon Vanilla extract
1½ cup All-purpose flour
½ cup Granulated sugar
¼ cup Brown sugar
2 teaspoon Baking soda
½ teaspoon Salt
1½ teaspoon Cinnamon
3 Tablespoon Butter-melted
¾ cup Pear- cored and chopped (roughly 1 large pear)
¾ cup Cranberries- roughly chopped
Streussel
½ cup All-purpose flour
½ cup Granulated sugar
¼ cup Brown sugar
1 teaspoon Cinnamon
5 Tablespoons Butter- melted
Instructions
Preheat oven to 375 degrees Fahrenheit.
Start by mixing the wet ingredients in a mixing bowl (buttermilk, eggs, and vanilla).
Once well combined, stir the dry ingredients into the wet (flour, sugars, baking soda, salt, and cinnamon).
Add in the melted butter and mix until well combined.
Once combined, add in the chopped fruits and nuts.
Fold until well incorporated.
For the streusel, add in all of the ingredients into a separate bowl.
Combine until the mixture is clumping and can hold shape.
Prepare a muffin pan with liners and add in the muffin mixture.
Fill ¾ of the liner with the muffin mixture,
Fill the remaining ¼ space with the streusel mixture making sure to not pack it down.
Bake for 20-25 minutes.
Check with a toothpick to be sure the muffins are fully cooked.
Top with your favorite icing and fresh cranberries.
Recommended Products
As an Amazon Associate and member of other affiliate programs, I earn from qualifying purchases.
When you make these yummy Cranberry Pear muffins, be sure to tag me, at @ourhomemadeeasy. I can't wait to see them!
Other Posts You'll Love: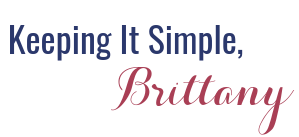 PIN FOR LATER: