Tricks for Changing Up Your Casserole Recipes
Learn how to change up your favorite casserole recipes quickly! Use what you have on hand to make really quick dinner ideas!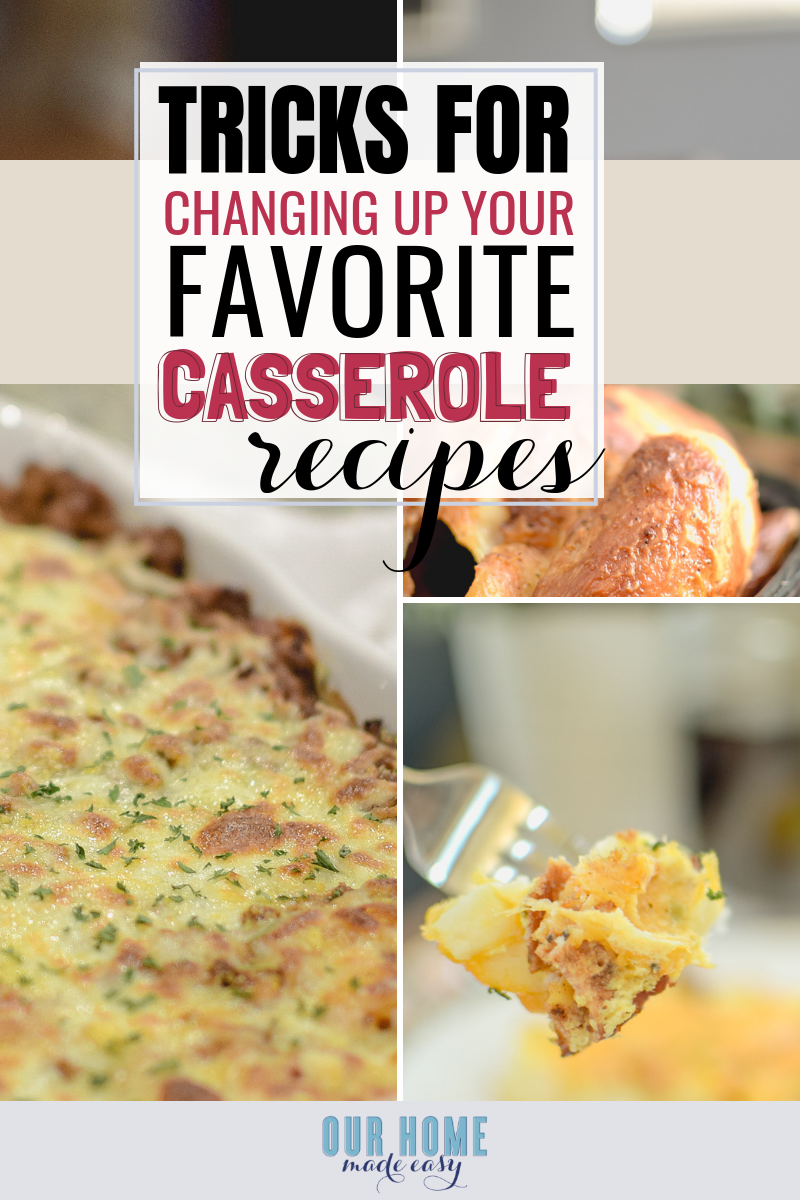 (This post contains affiliate links. Please see my Disclaimer for more information)
I love serving a good casserole. It may be my middle class, Midwestern Ohio roots, but there's nothing that screams a warm family dinner like a 'just out of the oven' casserole. Big hand pot holders and all.
Before you tell me how unhealthy 90% of casseroles are, I totally get that we don't eat them every night because they aren't the healthiest option, but sometimes, this mom just wants to be nostalgic, enjoy her favorite potato pot pie casserole, and enjoy only making one hot thing at night. No multiple pans or dish clean-up needed!
And not surprisingly, one of the most popular recipes on Our Home Made Easy is this cheesy ham & potato casserole. I agree with my readers, it's super tasty and perfect for using up leftover ham from a weekend dinner.
But I got to thinking, what if we made a few small changes to our favorite casseroles, what do you think would happen?
I'm not talking too crazy, but adding a slight variation to the classic our families already love.
What if you're starting to get bored of it?
What if you are looking for ways to use ingredients on sale this week? Or the ingredients you already have opened and don't want to waste?
What if you want to think of ways to make a casserole healthier?
What if you need to sneak in more veggies for the kids?
I completely understand, you guys! This is something we struggle with too.
Think about your favorite cheesy, potato, carb-loaded casserole, what could swap in & swap out to make something really great, yet still familiar? Or do you have a go-to recipe for pasta bake? Could you toss in a few new veggies?
Sometimes I enjoy changing up my tater tot casserole with shredded cheddar jack cheese. #LivingRecklessly over here.
Bonus for throwing it all together on a busy night when you can't think of what to make!
Ingredient Ideas for Casserole Recipes
As far as I'm concerned there are about 4 components to a great casserole— Protein/Meat, Cheesy Binder, Can of Soup or Sauce, and then Carbs. Right? Bonus points if you can top off your casserole recipes with a crunchy 'topper.'
Meat Additions
Ground Sausage
Leftover Ham Pieces
Ground Beef
Cooked Bacon
Shredded Chicken (Rotisserie for the win!)
Leftover Turkey
Italian Sausage
Sliced Polish Sausage / Kielbasa
Admittedly, when it comes to meat, I stay pretty safe. If there is a Mexican casserole recipe, I don't mind swapping out the chicken for ground beef. And the same with leftover turkey for chicken recipes.
The next time you're looking at a recipe, consider an Italian sausage or Kielbasa for those casserole recipes that are red sauce based rather than cream of [chicken/mushroom] or sour cream based.
Want to add a little extra to your casserole? Mix in leftover crumbled bacon or ground sausage!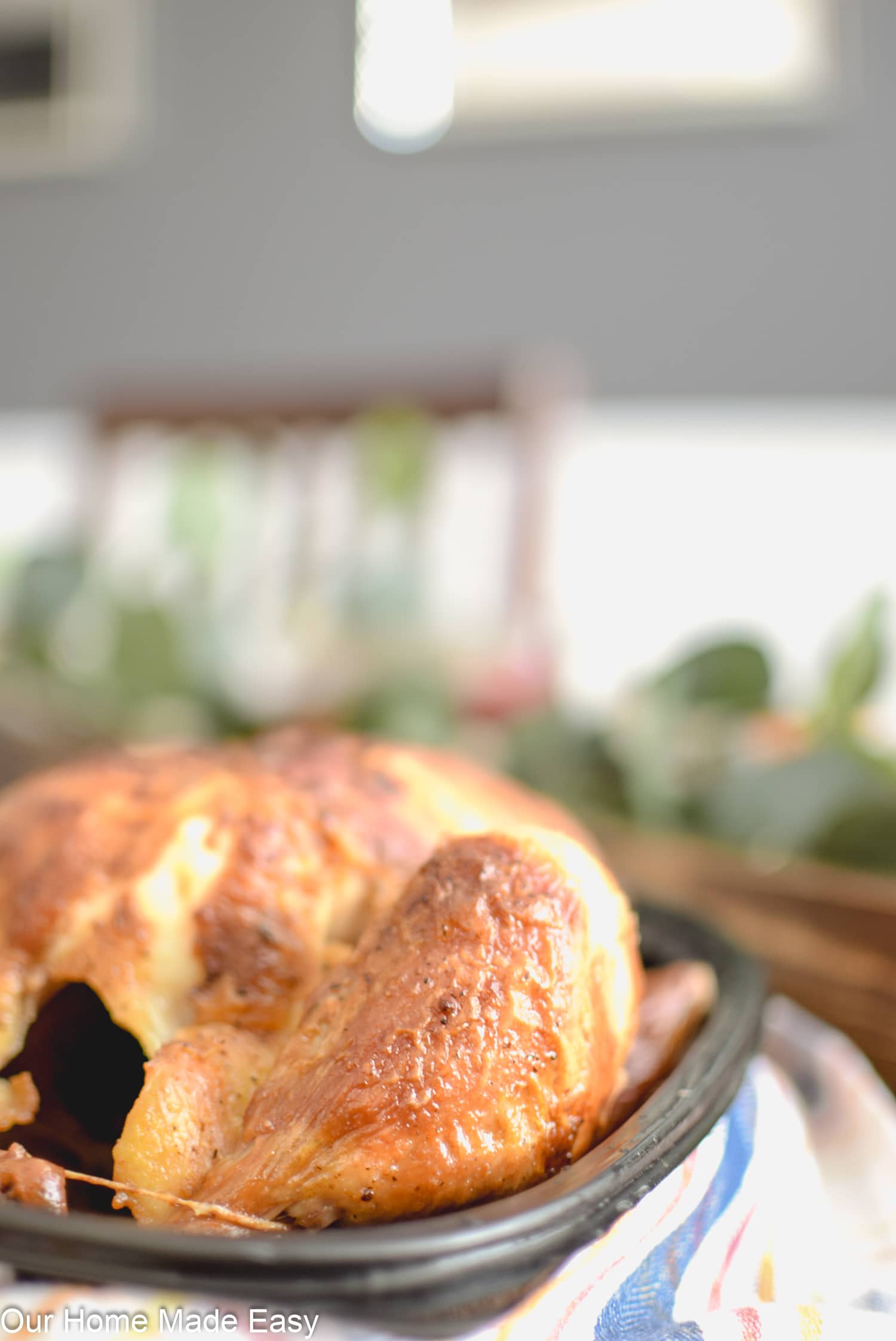 Other Posts I Think You'll Enjoy:
Cheese Ideas
Cheddar
Mozzarella
Cheddar Jack
Gouda
Sour Cream (because who doesn't love sour cream?!)
Ricotta
The next time you have cheddar or American cheese casserole, consider adding in a little cheddar-jack. For tomato sauce recipes, add in some scoops of ricotta or some fresh Parmesan. If you are feeling extra adventurous, add a little gouda for those creamy dishes. A little goes a long way
Cheese is the easiest way to transform a tried-and-true casserole!
Soup Bases / Mix-Ins
Cream of Chicken
Cream of Mushroom
Cream of Golden Mushroom (Jordan's favorite with shredded chicken)
Spaghetti Sauce
Alfredo Sauce
Picante Sauce
Teriyaki Sauces <<— No cheese binder for this one! Go heavy on the veggies instead.
This may be a trickier swap out but think of the soup bases or mix-ins as the flavor base of your casserole. Do you have a few extra spaghetti sauces on hand? Use them up and make a pseudo lasagna or if you don't have spaghetti sauce, use Picante sauce with noodles, ground beef, and cheese. (Yes, that's a real, well-loved casserole over on my in-law's side!)
Jordan really likes golden mushroom soup with chicken dishes. That's an easy swap out for dishes that normally call for cream of mushroom.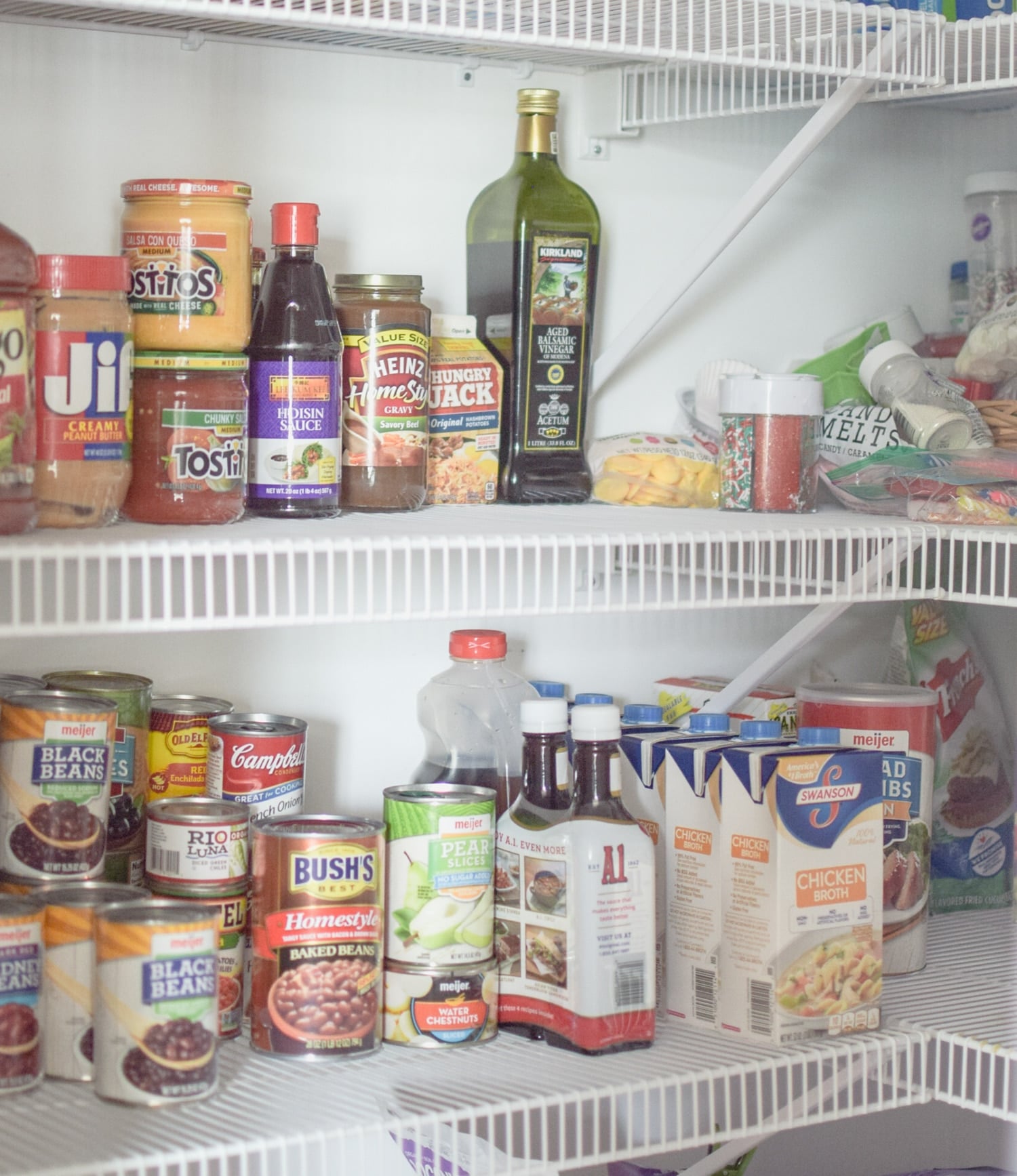 Carb Bases
Cube Potatoes
Shredded Potatoes
Tater Tots
Spaghetti / Pasta
Quinoa
Rice
Macaroni Noodles
Bow Tie Pasta
Growing up, Jordan loved his mom's chicken and rice casserole. To make it a smidge healthier over the years, I've substituted cooked quinoa in lieu of the cooked white rice. I cook the quinoa in chicken stock to amp up the flavor even more.
For cheesy potato casseroles, I've used cubed frozen potatoes, shredded potatoes, or even tater tots. Although they've always been frozen so I've never adjusted the cooking temperature & time.
If you do choose to swap out your carbs for noodles, you'll want to make sure they are par-boiled ahead of time. Mostly cooked, but not done yet to avoid them being mushy after baking.
Veggie Ideas
Frozen Vegetables / Frozen Mixes of Veggies
Zucchini (great substitute for meat!)
Spinach
Broccoli
Snap Peas
Red / Yellow / Green Peppers
Whatever is on sale!
I am usually a total rule follower, but when it comes to veggies, you better believe I throw in the just about everything but the kitchen sink! If it's on sale this week or is frozen, I am usually chopping it up and adding it to our casseroles.
The whole family gets at least a serving of veggies with usually minimal complaints.
Topper Ideas
Panko (my absolute favorite)
Bread Crumbs
Rita Butter Crackers
Fritos Chips
Croissant Roll Dough
Wet Cornbread Mixture Spread On-Top
Parmesan Cheese
Whew! Those were a lot of casserole recipe ideas. I think adding an extra protein or changing the cheese can make for a fun dish that is just a little bit different, but still easy for you to throw together after work!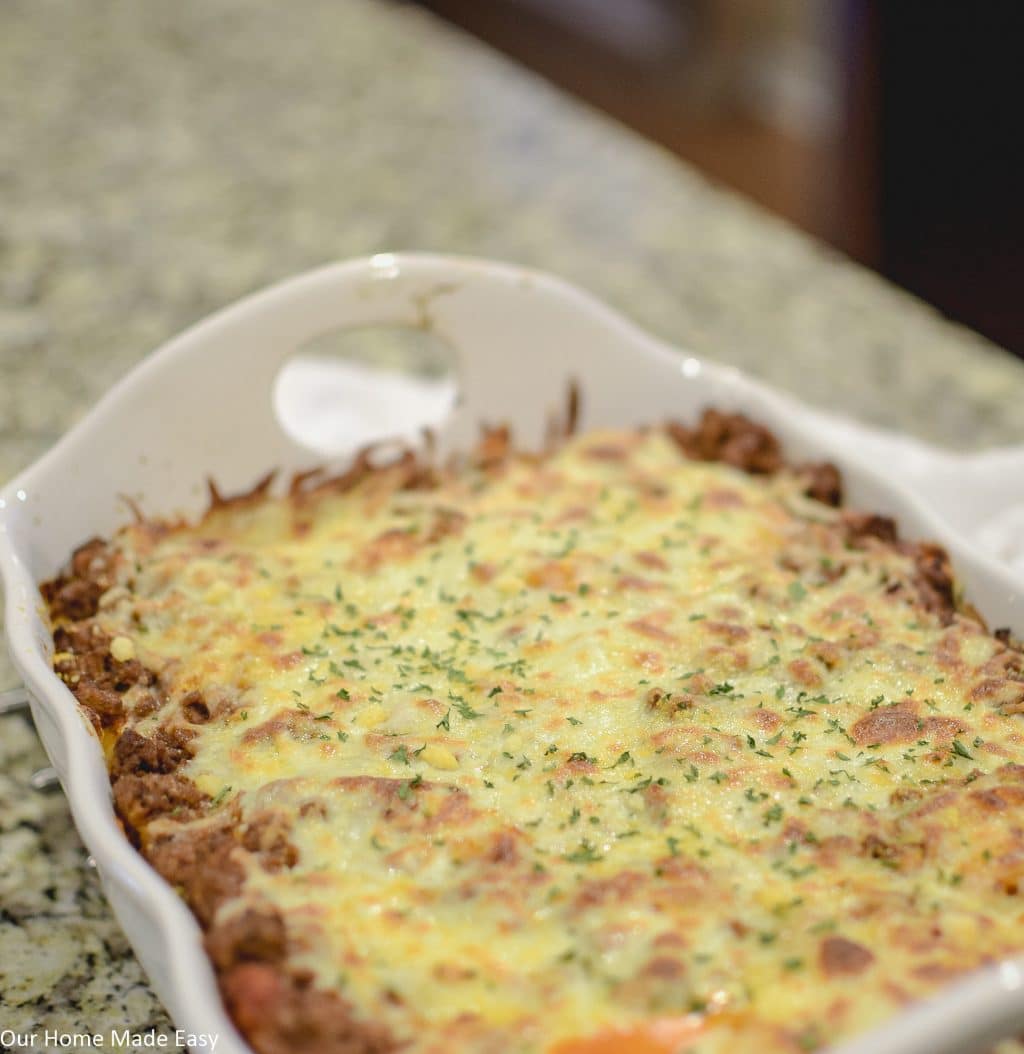 Can Casseroles Be Quick Dinner Ideas?
Let's talk about timing during the week. Your evenings are short enough already, and making a casserole and baking it may not seem like an option for you.
But here's why I think it can be a great idea!
Prep Ahead of Time
You can prep your entire casserole on a weekend afternoon, set it in the fridge, and pop it in the oven when you arrive home during the week. You'll skip the entire 15-20 minute prep process and jump right into baking.
If you don't have the refrigerator space to store your casserole, consider browning your beef or baking chicken over the weekend instead. Or bake your chicken the night before while everyone else is eating dinner. The oven's probably already pre-heated from your dinner and it doesn't need any attention from you while you're eating.
If you do this, stage your shelf stable ingredients out on the counter before you run out the door in the morning. We've definitely been known to 'stage' all the canned items, spices, and sauces by the stove so that when we arrive home, everything is already out.
Use Your Baking Time Wisely
Wisely… see what I did there? #momjokes
If you have an hour to wait for dinner, consider taking that waiting time and skipping to your post-dinner to-dos. An idea would be to start bath time, homework, projects, or even starting the dishes so that there is less to do later.
Weirdly enough, our kids think it's a treat to put on their PJs before dinnertime. We are a comfy clothes loving bunch over here. 🙂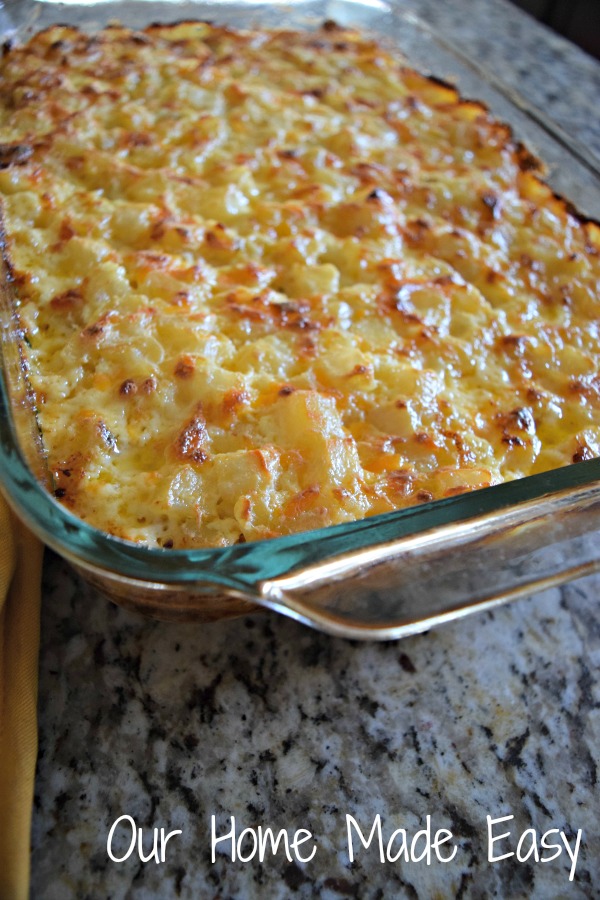 My Favorite Casserole Recipes
These casseroles are family favorites of ours! I am excited to share them with you. As you look at each recipe, consider how you could prep them ahead of time, stage the ingredients for when you arrive home, or what you could make using ingredients on sale!
… boy, we sure love cheese, don't we??
Who knew there was so much to talk about for casserole recipes? Thanks for sticking with me. I hope that you find that you do have time to make a comfort food classic when you want to save money or enjoy fewer dishes to clean up!
What could you add or change up for your next casserole? Tell me in the comments!