Easy Breakfast Casserole Recipe
Make this easy breakfast casserole recipe with either bacon or sausage! It's the perfect make ahead of time, Christmas breakfast recipe or any day when you want something warm!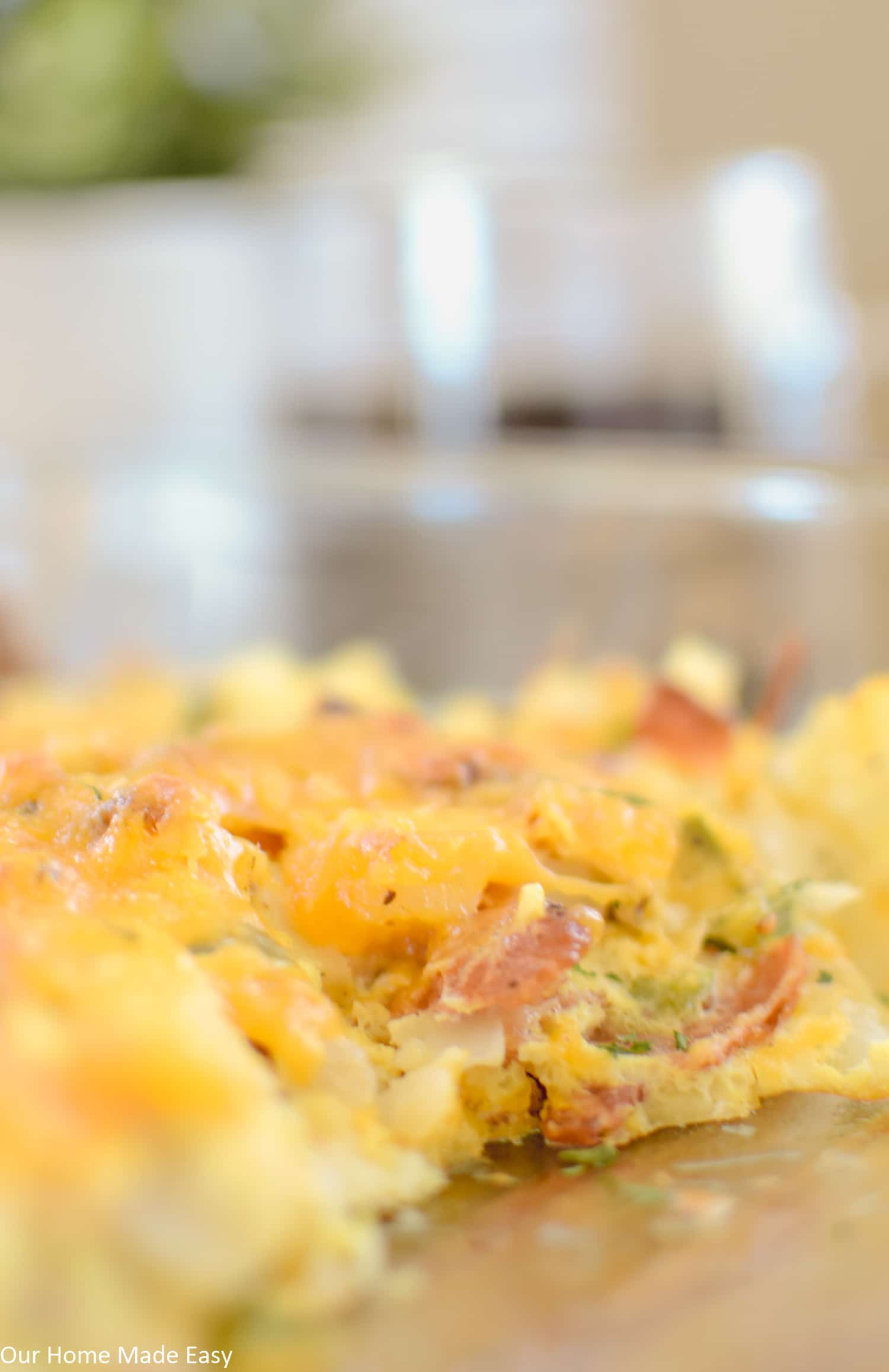 (This post contains affiliate links. Please see my Disclaimer for more information)
I have to share something with you my dear friends— I am not a fan of making breakfast. Don't get me wrong, I love eating an occasional warm breakfast, but usually, we are on the run most mornings and breakfast is on the go. (That's why I love homemade easy crock pot apple butter, it steps up a plain English muffin!)
BUT– and that's a big one…. there is always this super easy breakfast casserole recipe that we love for special occasions.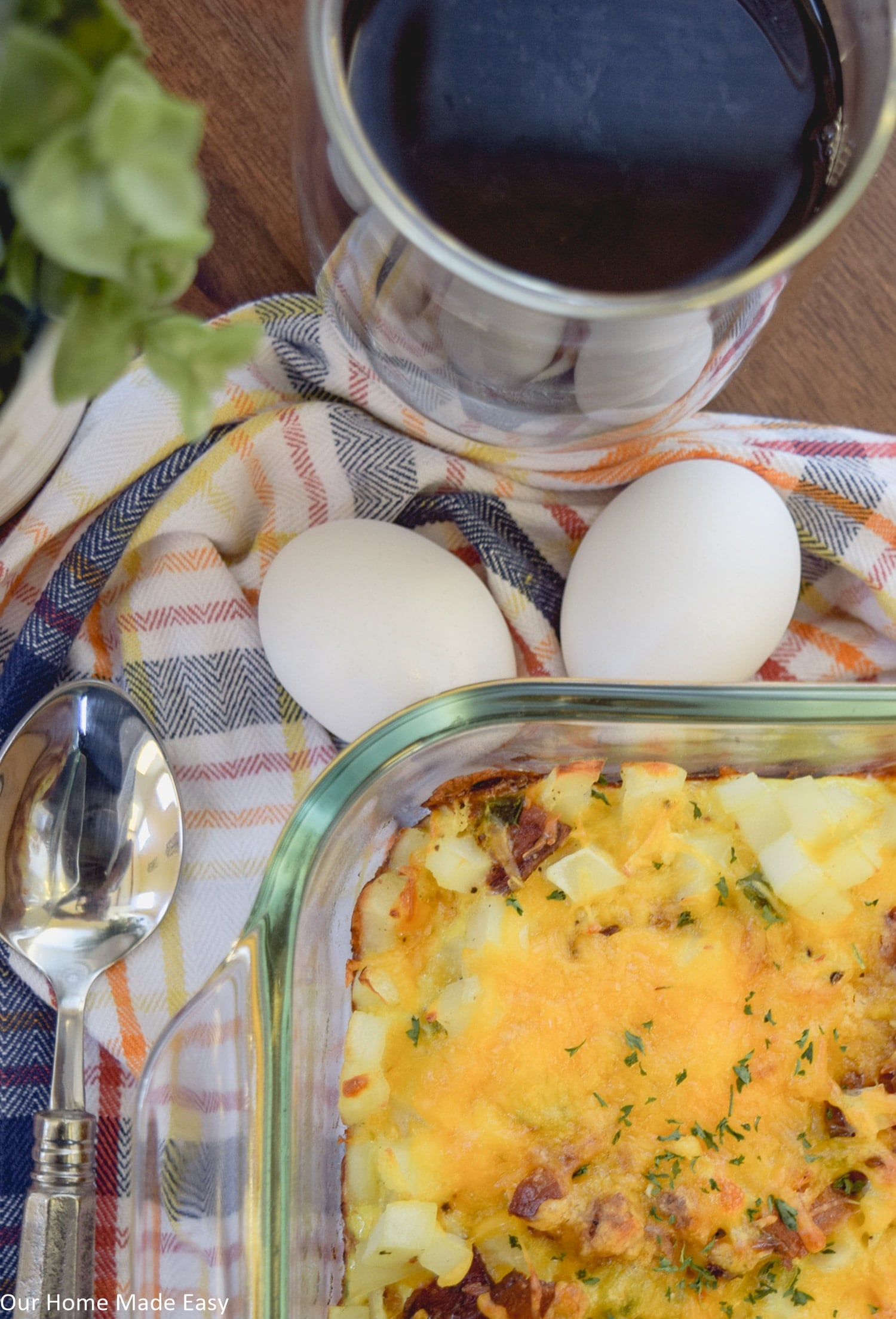 Easy Breakfast Casserole Recipe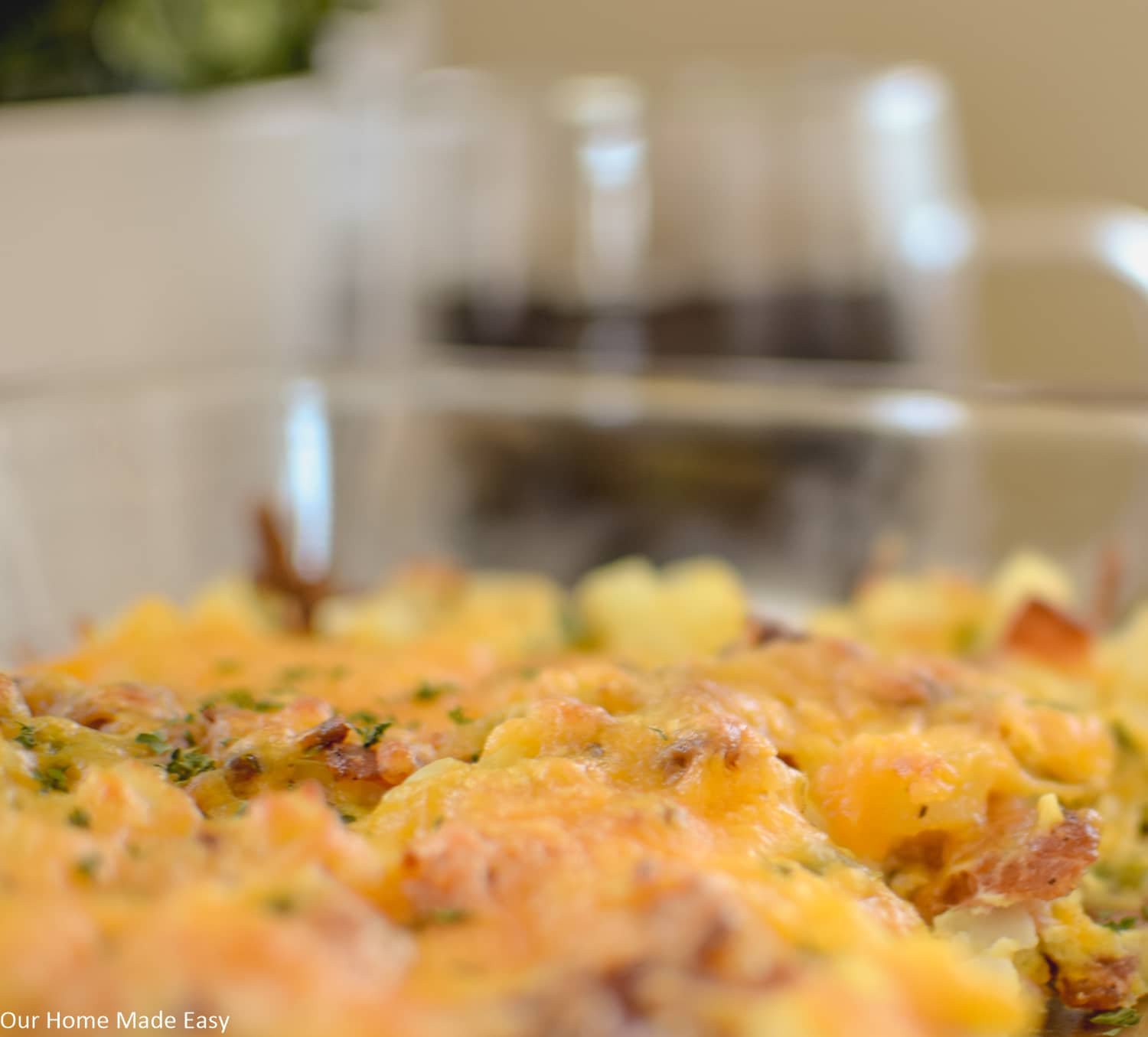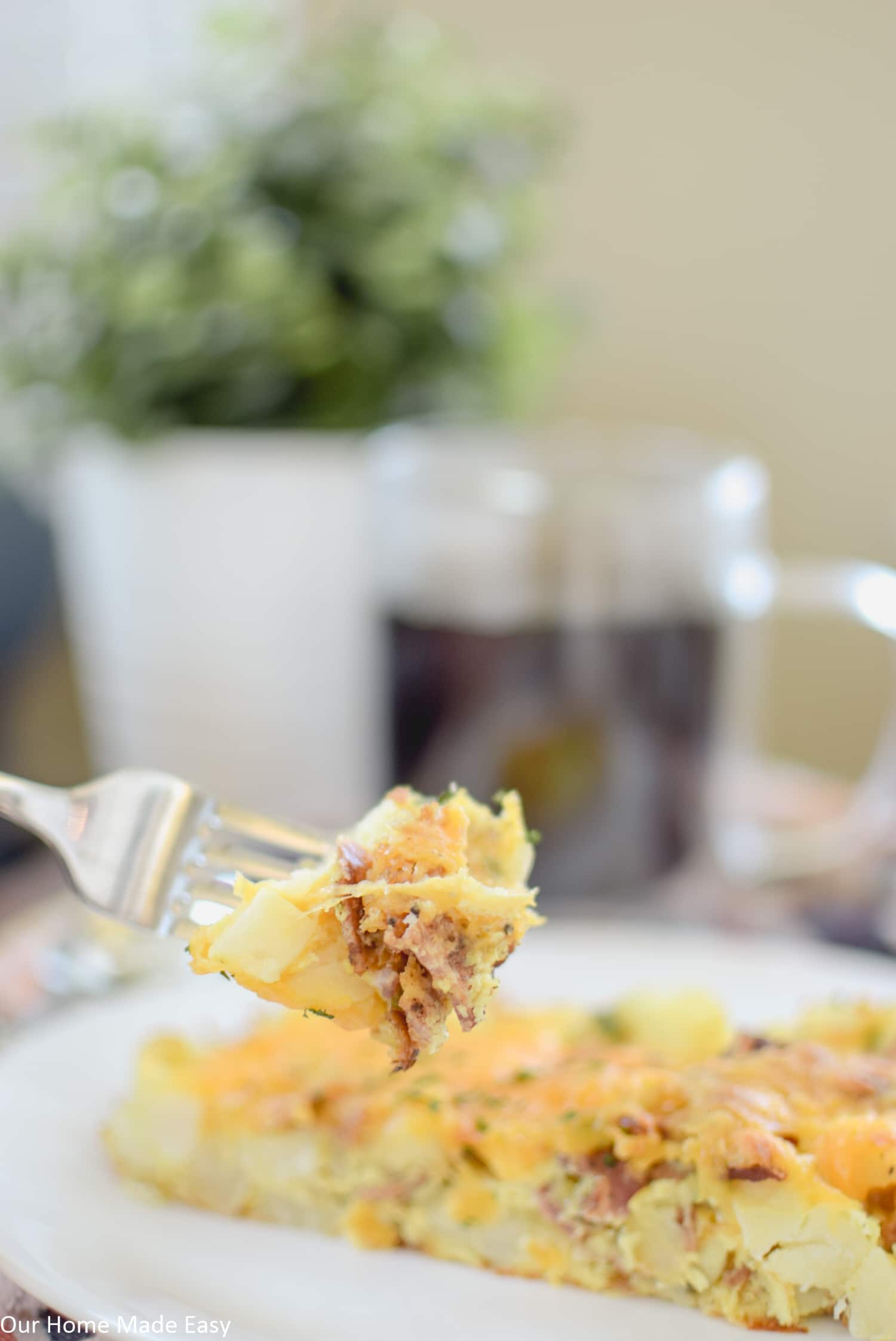 Holidays, Long weekends, overnight guests… etc…
And I love it because it's super easy to prep the night before and pop into the oven the morning of! [Note: Add an extra 15 minutes of bake time if you make ahead and pop into the oven cold]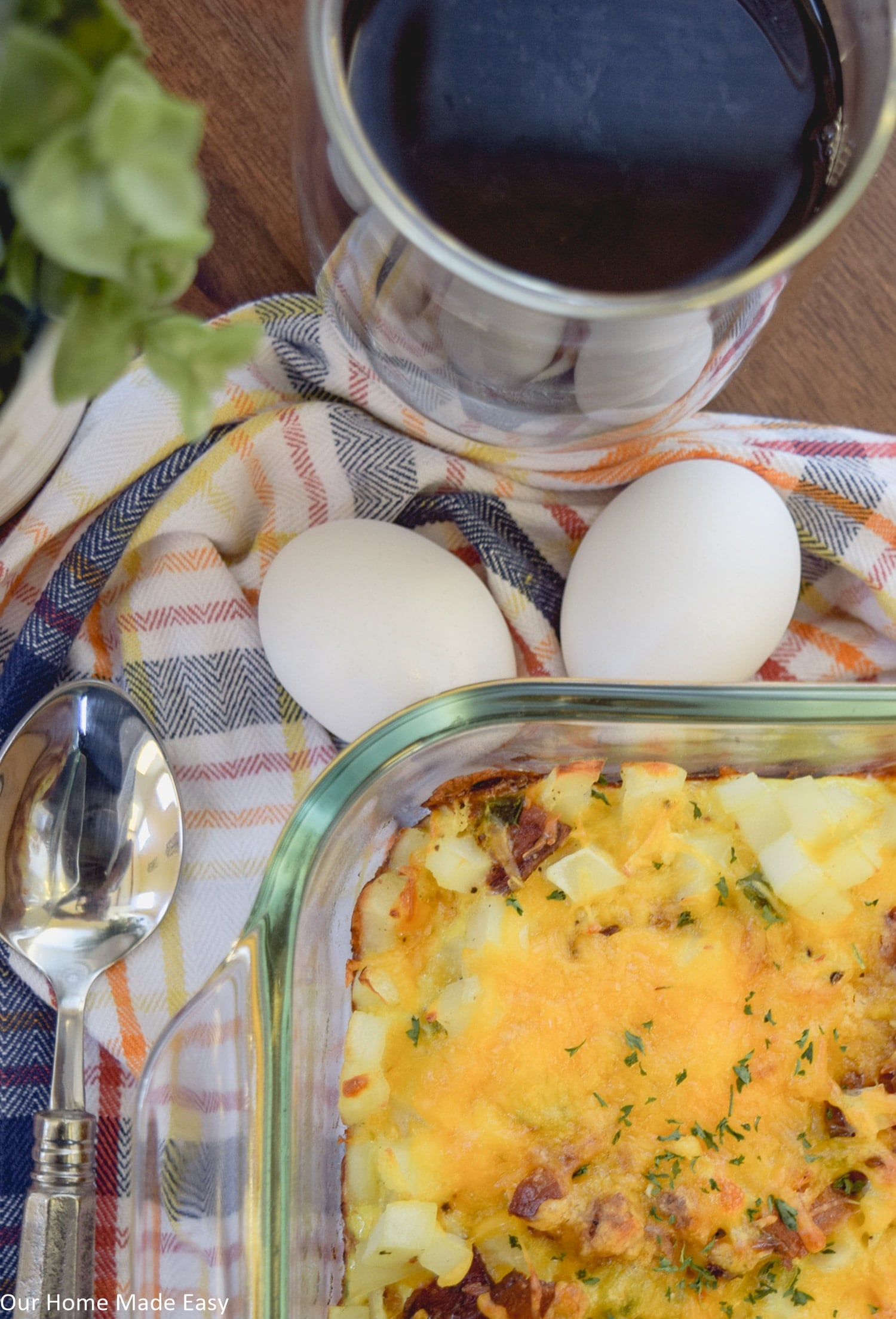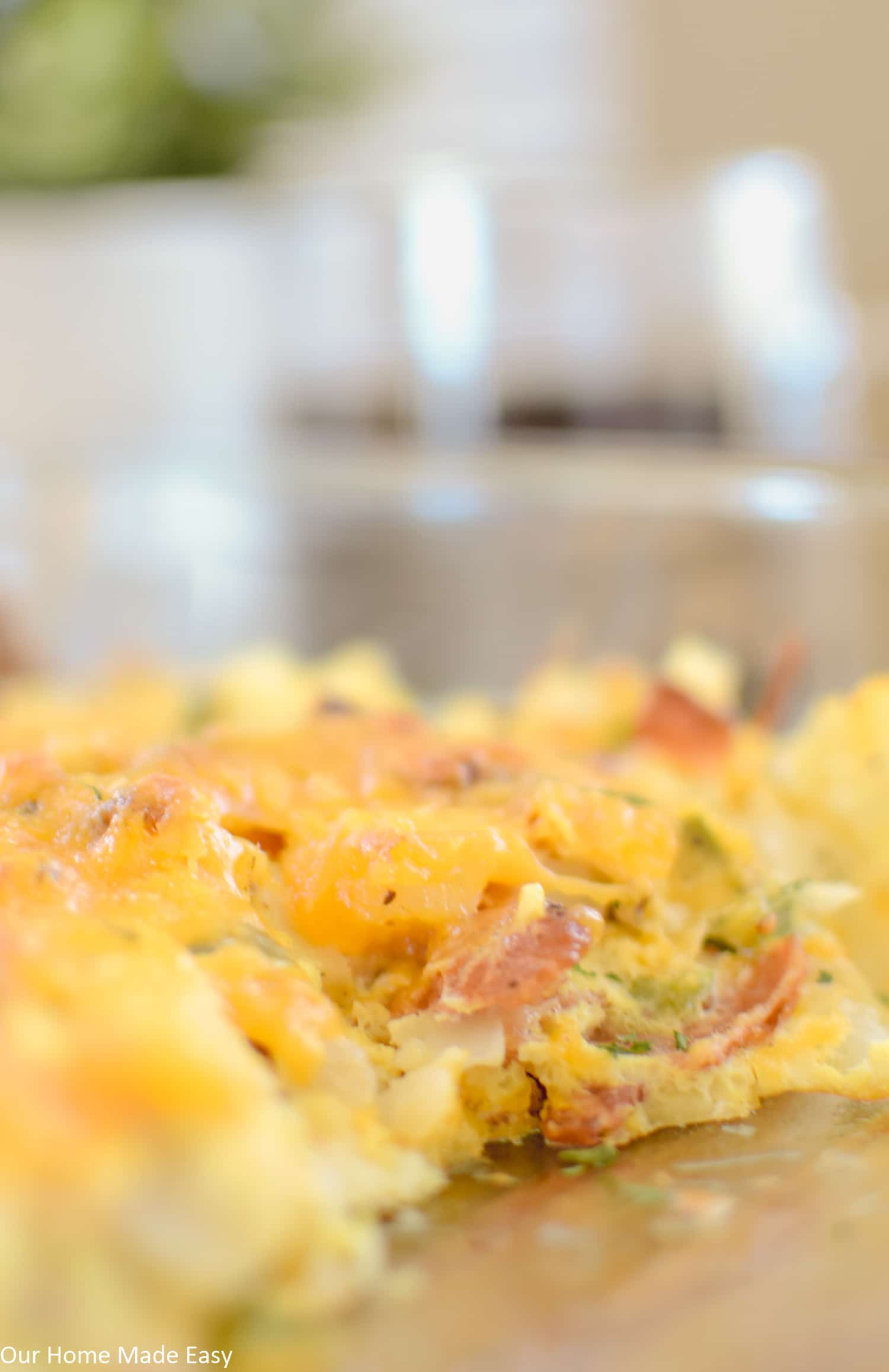 To accommodate both preferences, we make one dish with Bacon (my choice!) and another with sausage (Jordan's choice). It's super easy to have one dirty bowl and baking dish to clean up.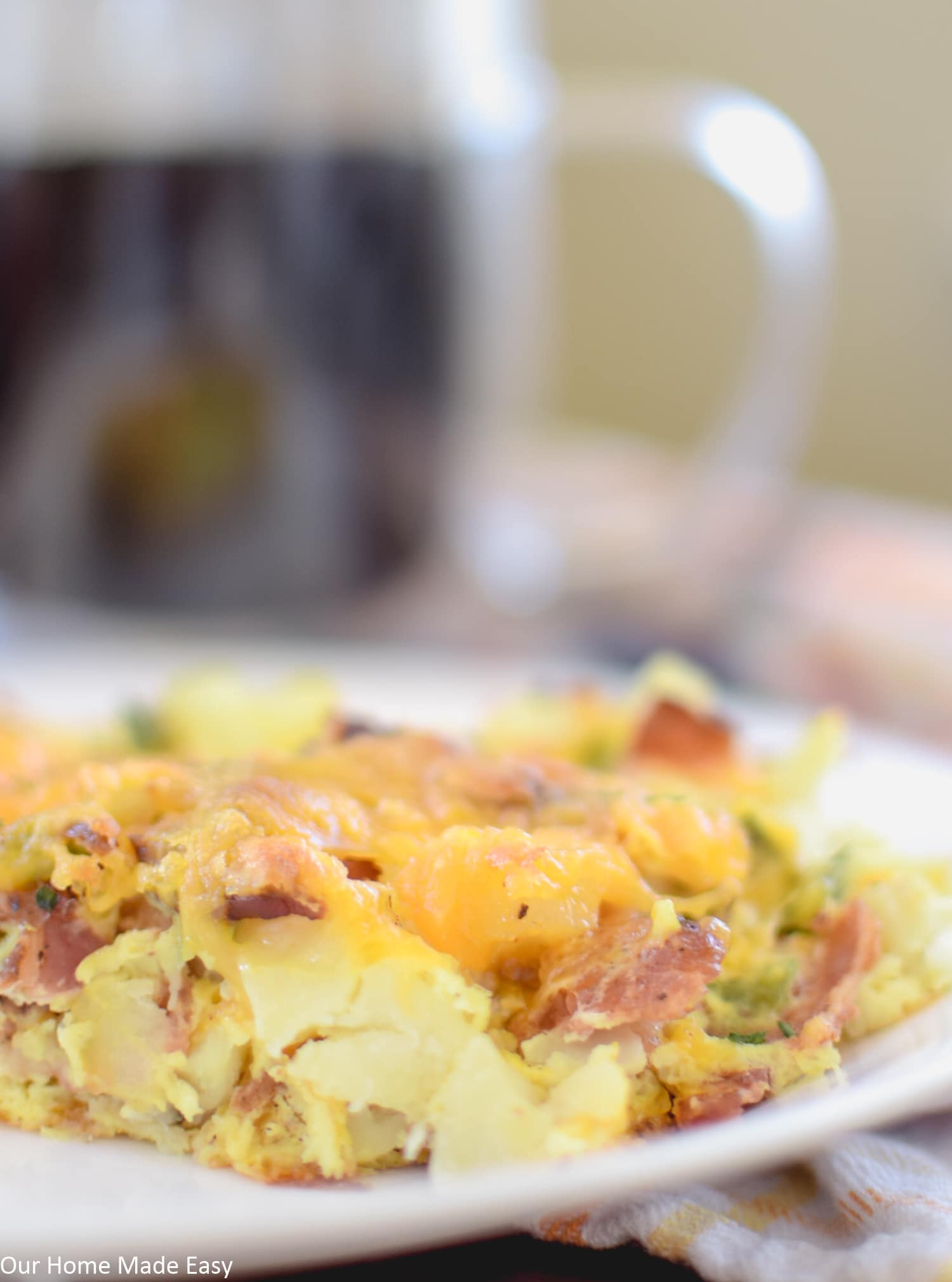 My friends, this easy breakfast casserole recipe goes well with just about anything in the fridge. Mix in more peppers, onions, spinach, or mushrooms. Have some extra cheese? Add that in, too! It's a really versatile dish for all the things you want to clear out of your fridge what you want to eat. 🙂
The night before we eat it, I'll bake up the bacon or fry the sausage. It cuts about 15 minutes off extra prep time in the mornings.
If you have a larger crowd, you could serve the casserole with some biscuits, croissants, or pancakes. Variety is always delicious in the form of breakfast foods.
Enjoy this easy breakfast casserole recipe the next time you want hot breakfast, but almost zero work!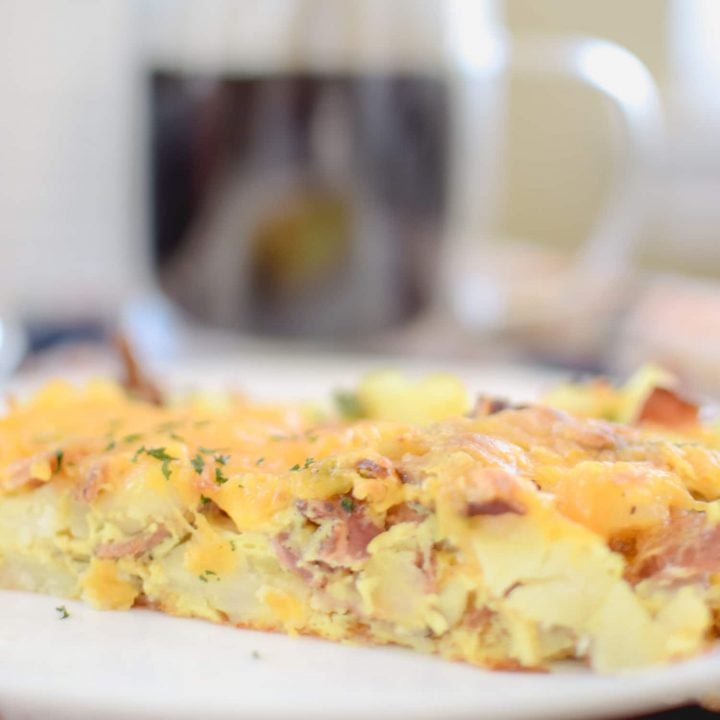 Cheesy Potato Breakfast Casserole
Total Time:
1 hour
15 minutes
This simple and delicious breakfast casserole is the perfect weekend breakfast.
Ingredients
1 pound of chopped bacon, , cooked OR 1 pound Mild Italian ground sausage, browned <--I prep this the night before.
1 cup of frozen peppers, , adjust as desired
3/4 cup of frozen onions
2.5 cups of cheddar cheese, , grated
6 Eggs, , beaten
1/2 cup Milk
20 ounce package of diced hash brown potatoes, , frozen
Salt & Pepper to taste
Instructions
Preheat oven to 350 degrees.
Reserve one cup of cheddar cheese and set aside.
Mix all remaining ingredients together in one large bowl.
Pour into a 13"x 9" baking dish.
Bake uncovered for 50 minutes. Top with remaining cup of cheese.
Bake for an additional 10 minutes or until bubbly.
Let sit for 5 minutes and serve!
GET YOUR FREE PANTRY STAPLES CHEAT SHEET HERE!
PIN FOR LATER: