Easy Crock Pot Apple Butter
Make this easy crock pot apple butter with just a few ingredients! Use up any apples for this yummy recipe. You'll never want to buy store-bought apple butter again once you taste how yummy homemade apple butter is & how easy it is to make!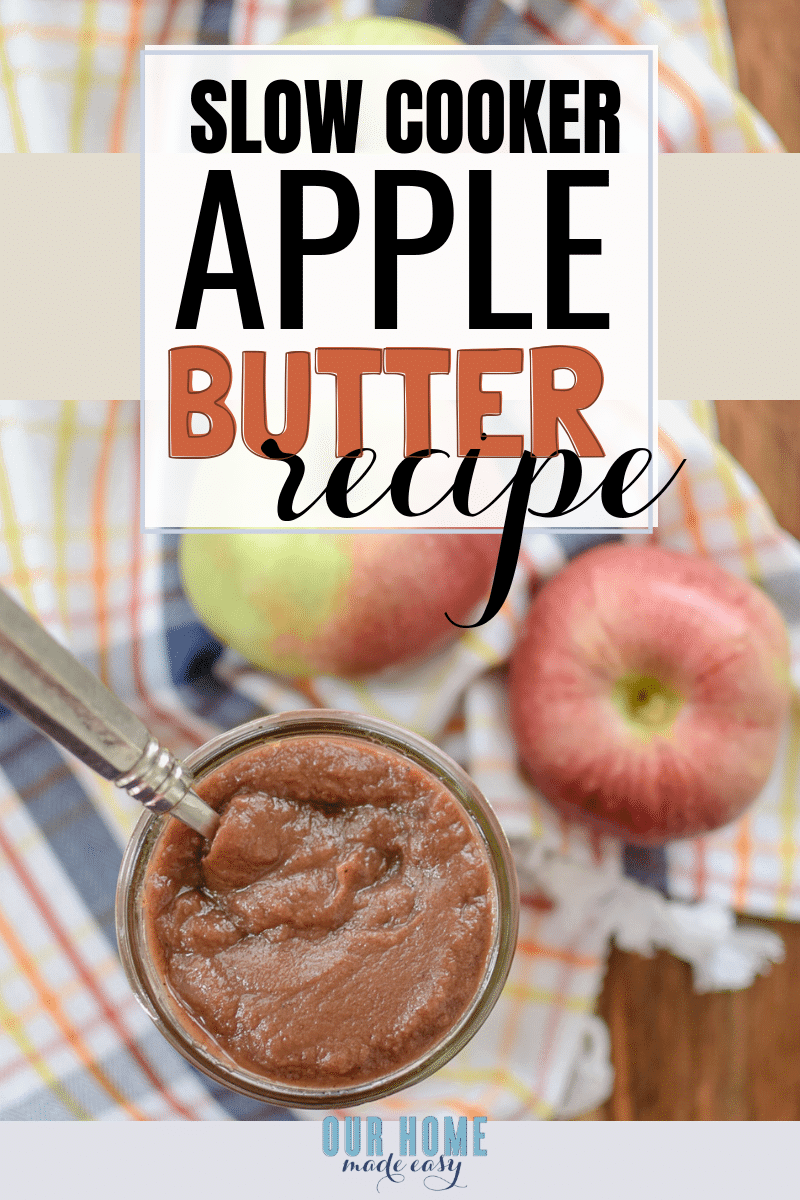 (This post contains affiliate links. Please see my Disclaimer for more information)
Anyone have a recipe that they never thought they'd ever make? Like ever?
For me, it's always been apple butter.
My only memories of apple butter were walking down the street in rural Ohio to a local church near our elementary school. We'd watch the church members stir the cauldrons (that's what they looked like as a 3rd grader), eat a sample of the apple butter, and then walk back to school.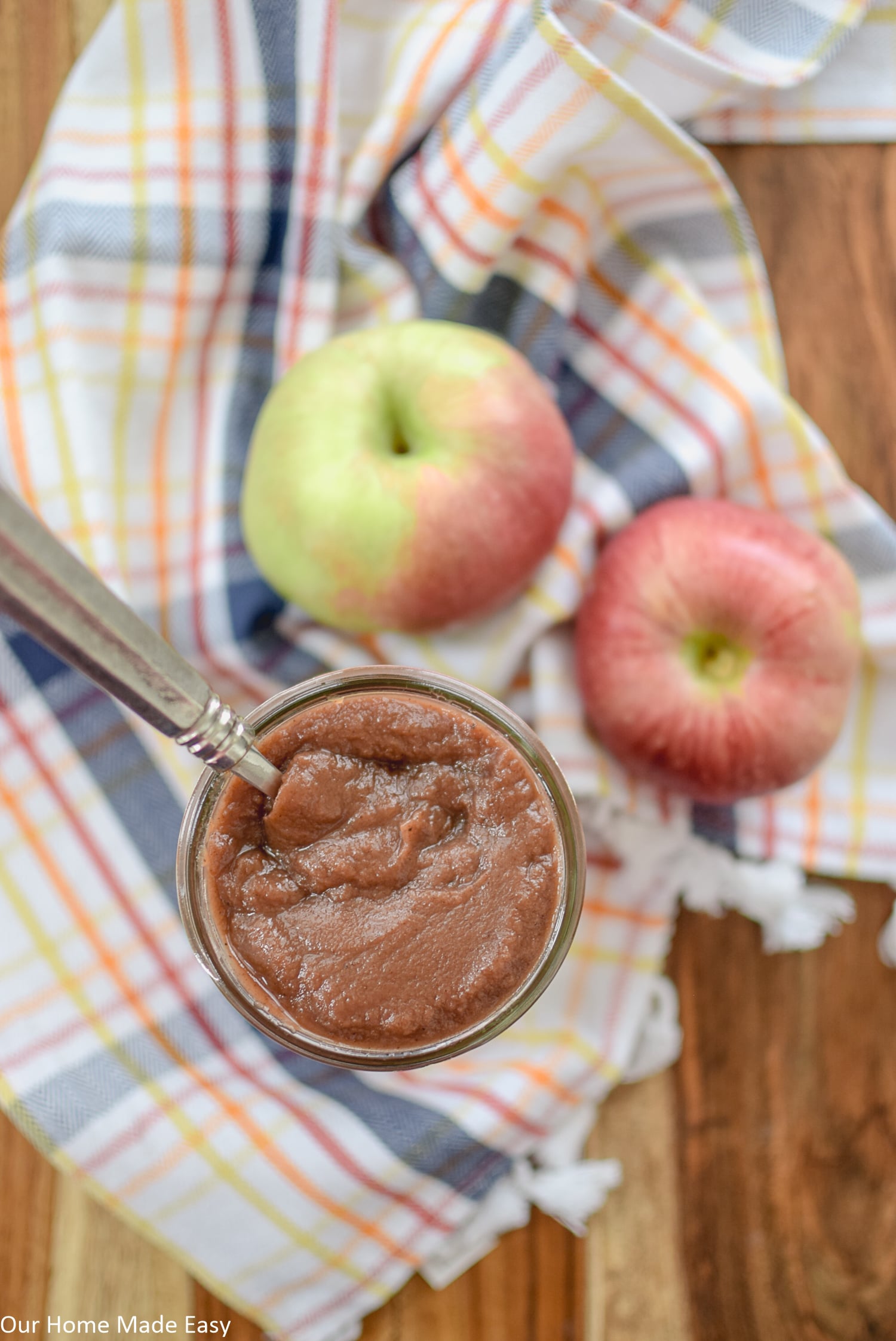 Fast forward almost 30 years, and here I am excited to share a much simpler recipe for easy crock pot apple butter. No copper cauldrons or stirring here. Just dump & stir occasionally.
This week we joined our local college alumni association for apple picking in Toledo. It's an event we've regularly attended over the past 4 years. Not only does it get us out of the house on a Monday night, but we always look forward to enjoying all the apple recipes we can handle.
And the cider donuts & fresh apple cider are hard to pass up.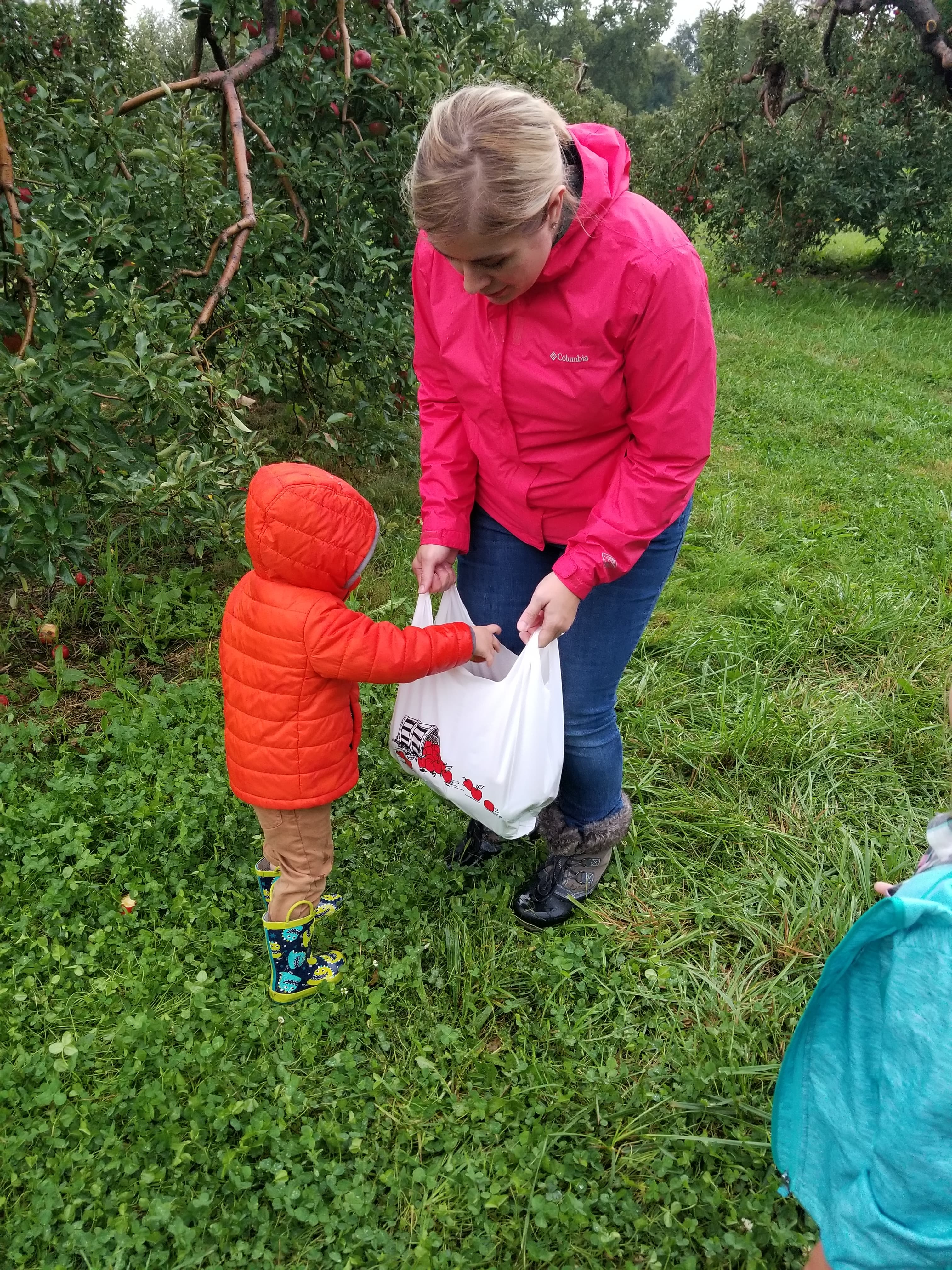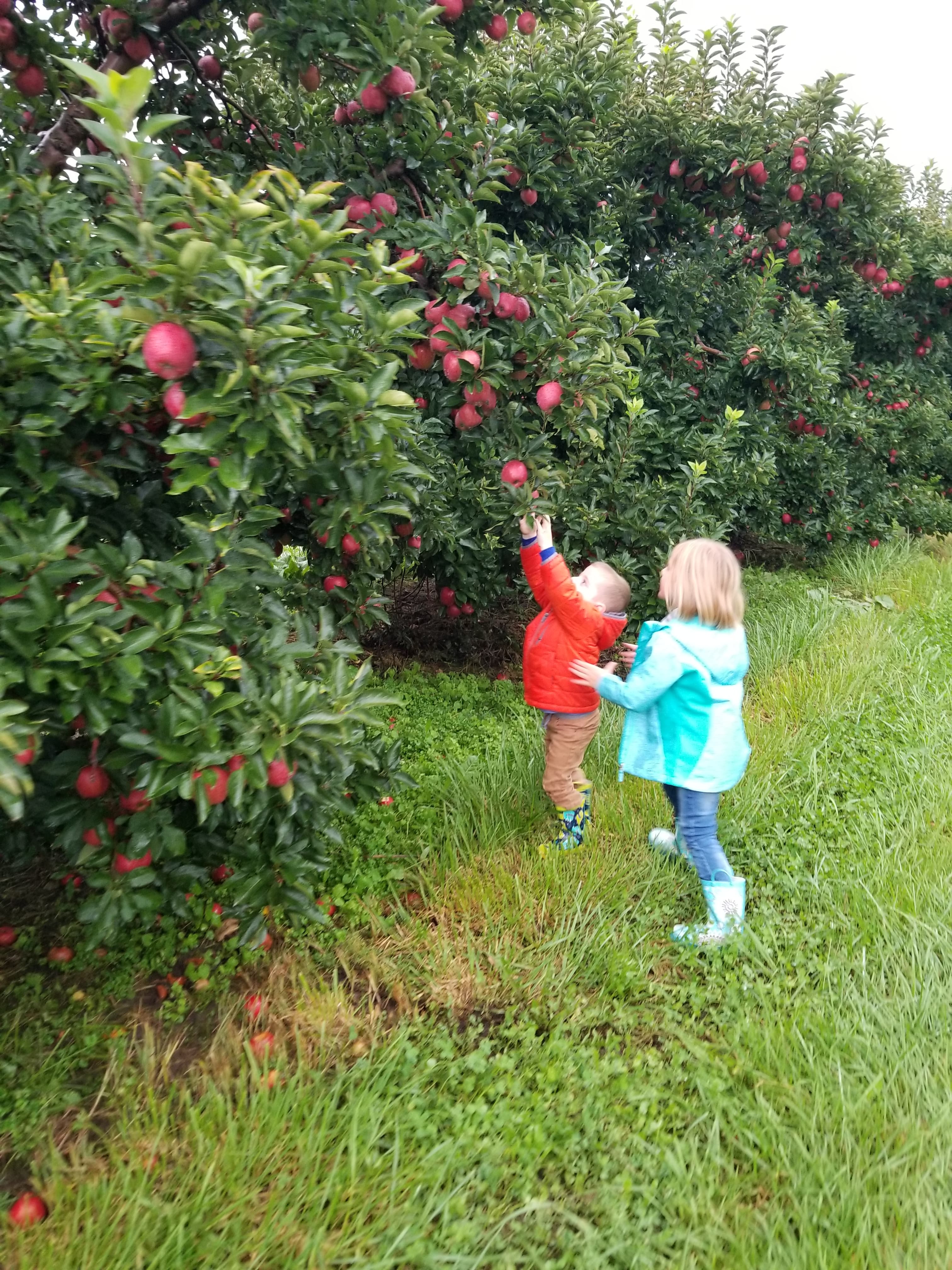 I look forward to homemade apple pie. For Jordan, he wants all the apple butter I can make.
Luckily, we have plenty of apples to make both– and lots of it!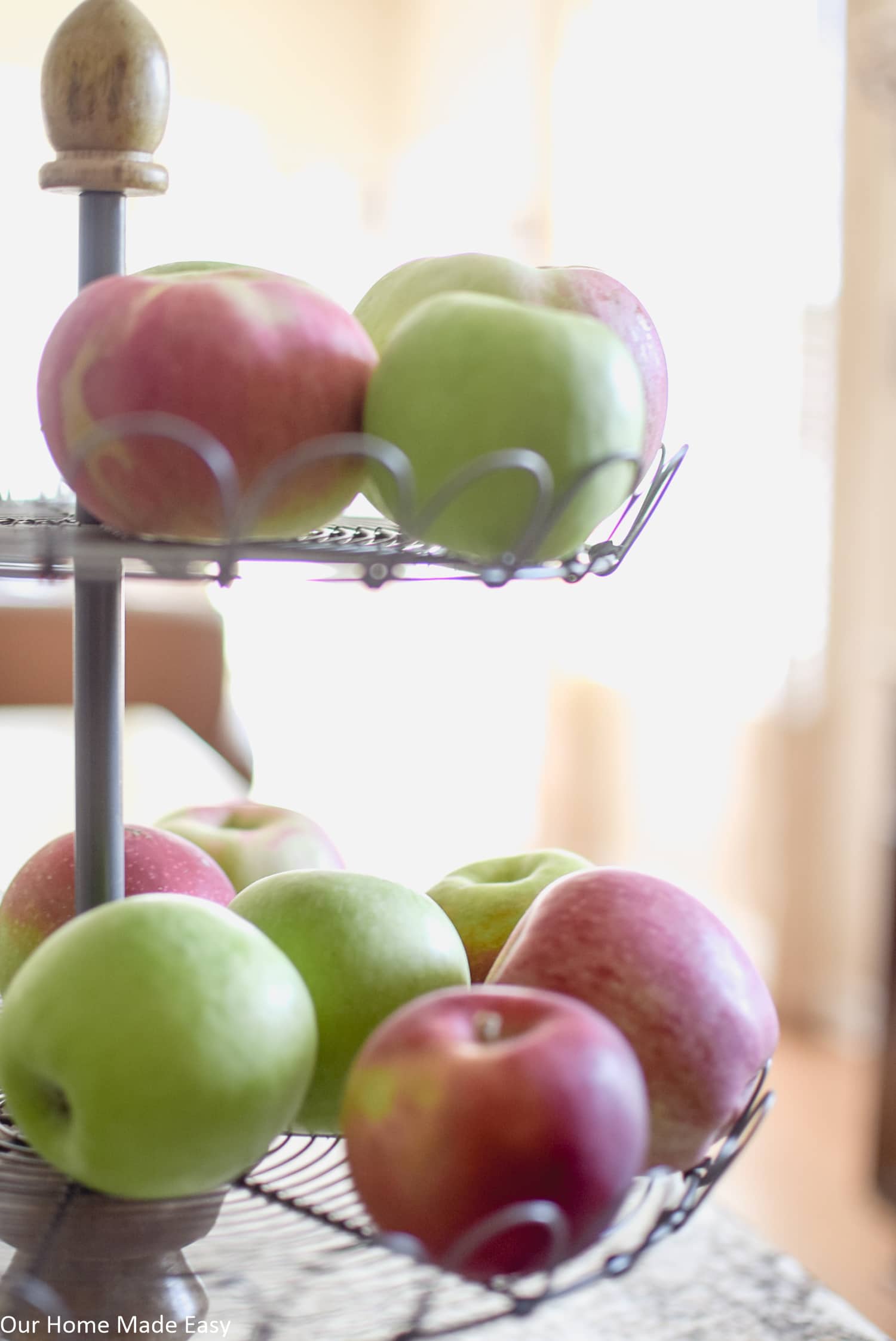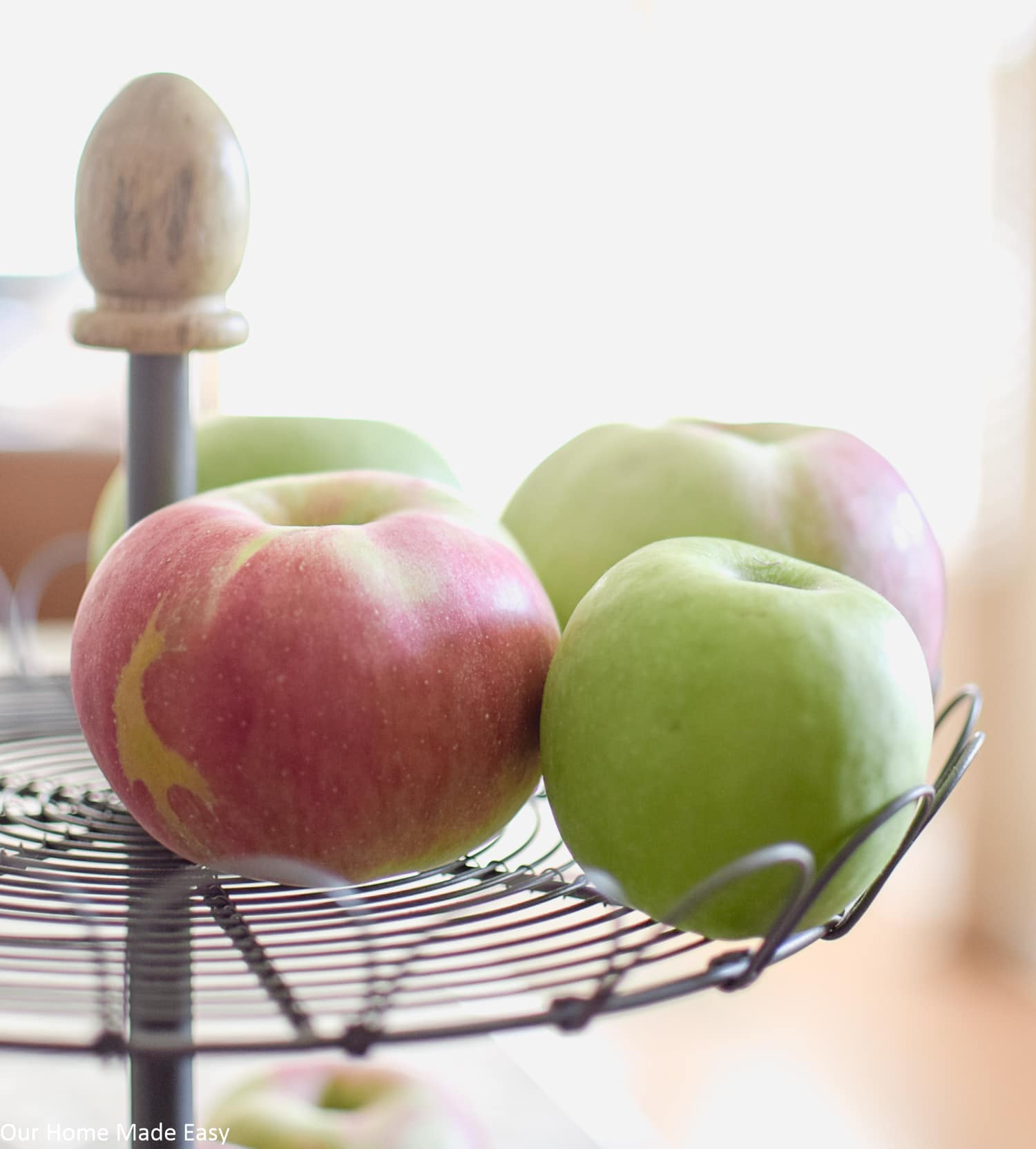 Easy Crock Pot Apple Butter Recipe
If you see apples on sale this week at the grocery store, or if you happen upon an apple orchard #bucketlist, you need to grab some apples and make this apple butter recipe! It's perfect for English muffins in the morning or a thick piece of toast.
Last year, I found this awesome apple butter recipe. It's so tasty, and I couldn't help but make more than the recipe orginally called for and added a bit more sweetness.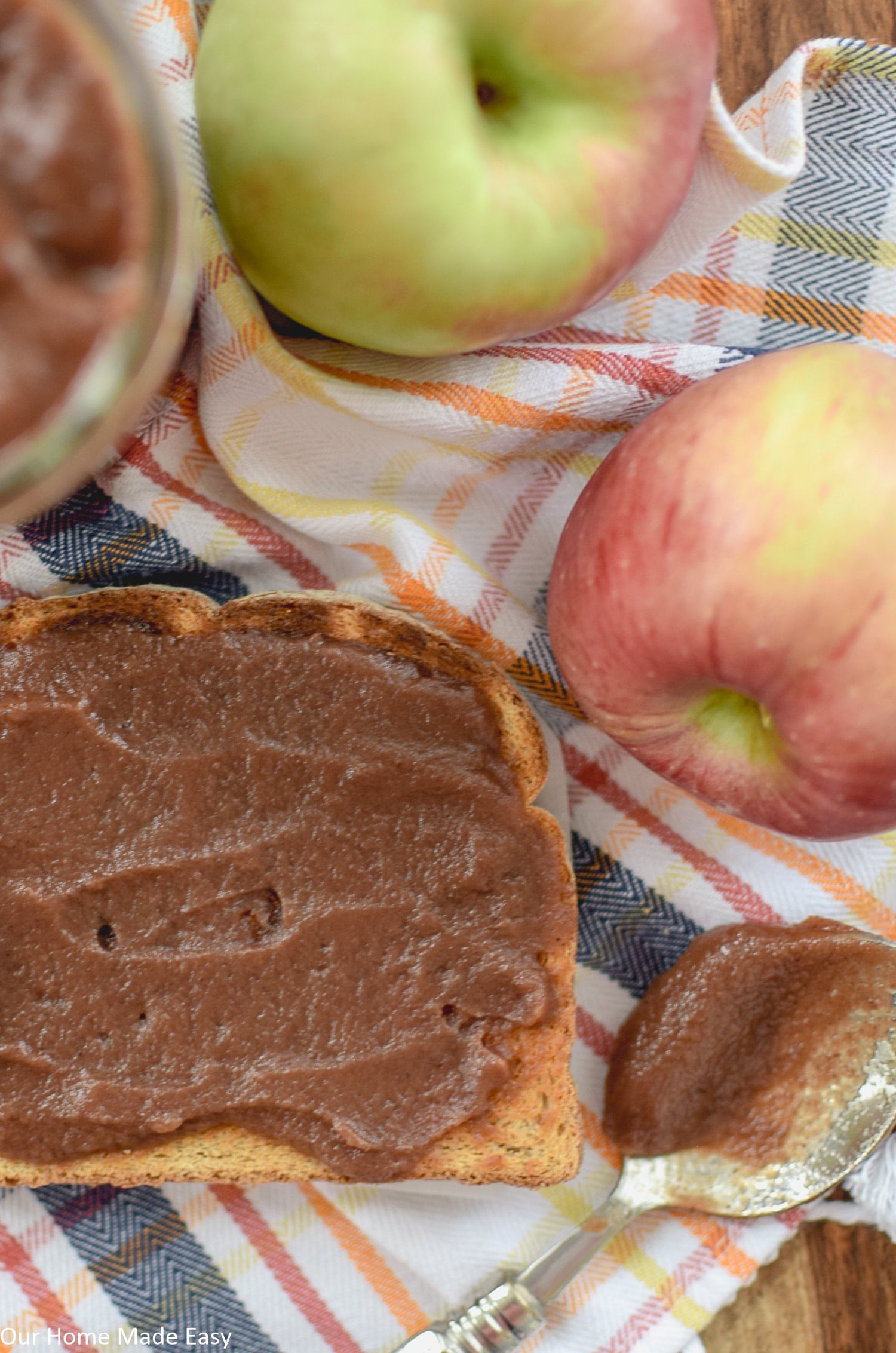 Before you make your apple butter, I want to make it as easy as possible for you. Here is what you need to make to this recipe even simpler:
And that's it!
Also– if you're going to make apple butter, go big and make a few pints worth. You'll definitely go through the apple butter way quicker than you plan. Other than a few extra teaspoons of spice, it's the same cooking process whether you cook 3 pounds or 6. In my recipe, I filled up my 6-quart slow cooker with chunks of apples. [It was just over 6 pounds of apples]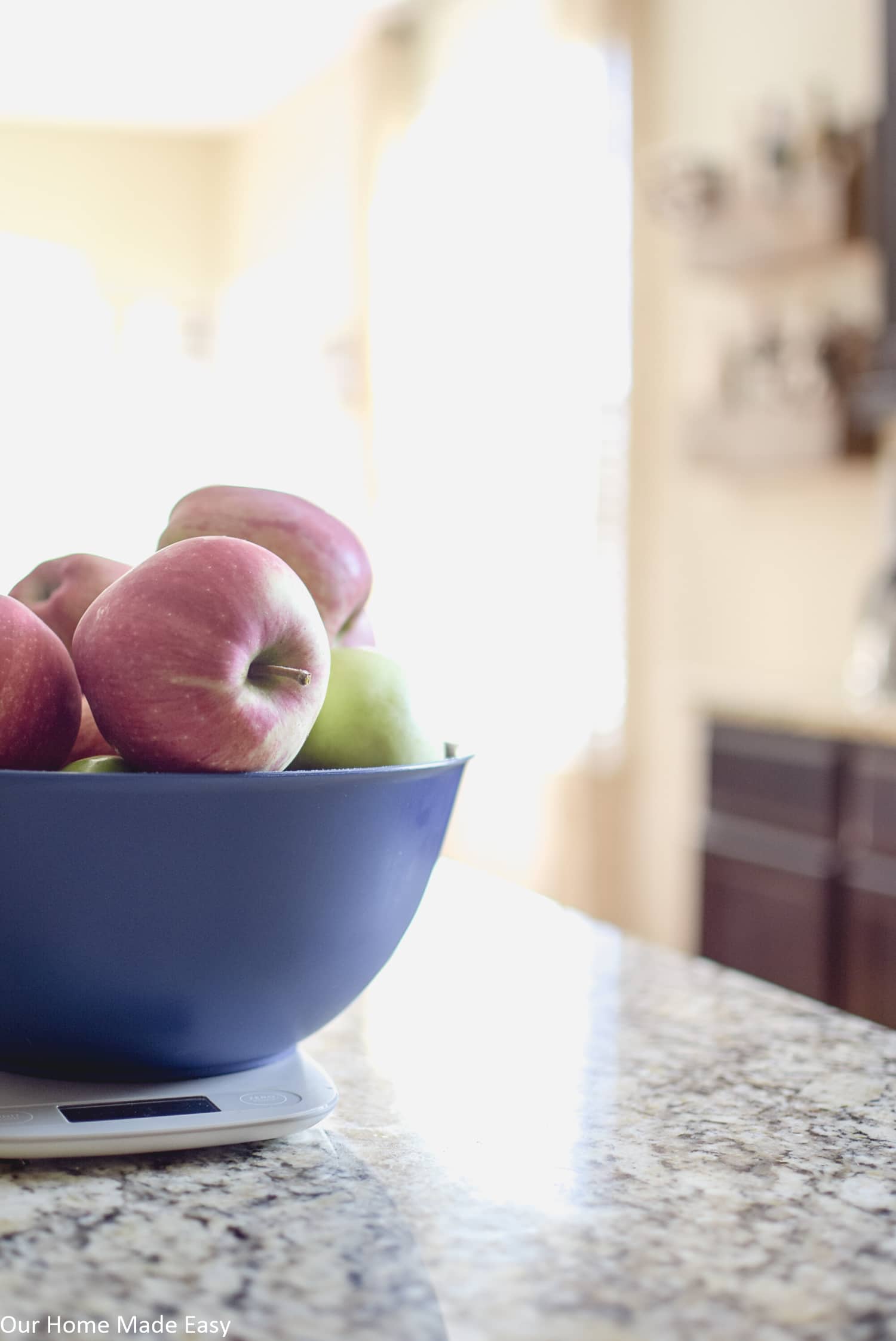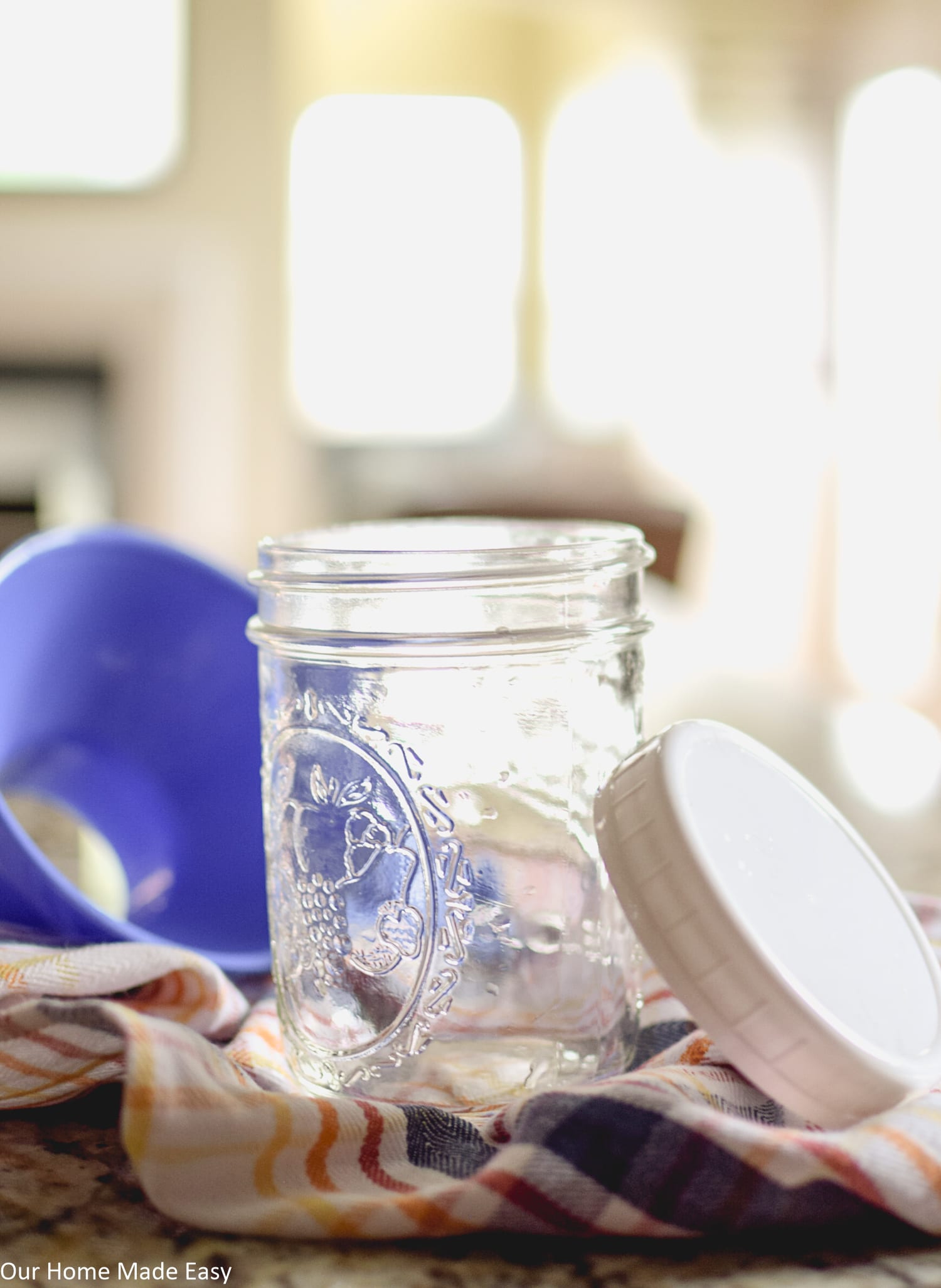 Once the apple butter is finished cooking, you'll use a hand blender to smooth the lumps while it's inside the slow cooker. It's a true one pot recipe.
To make storage really quick, use a wide mouth funnel to spoon the butter into canning jars. I love the wide mouth ones because they are easy to fill and leave practically zero mess. In this latest batch of apple butter, I actually had 2 slow cookers going and was able to make several pints that we kept and gave away. [Mom Hack: Use these caps to avoid canning!]
Everyone wins. 🙂
Here is to trying new recipes that you never thought you'd ever make before! Sometimes the oldies are easier than you think.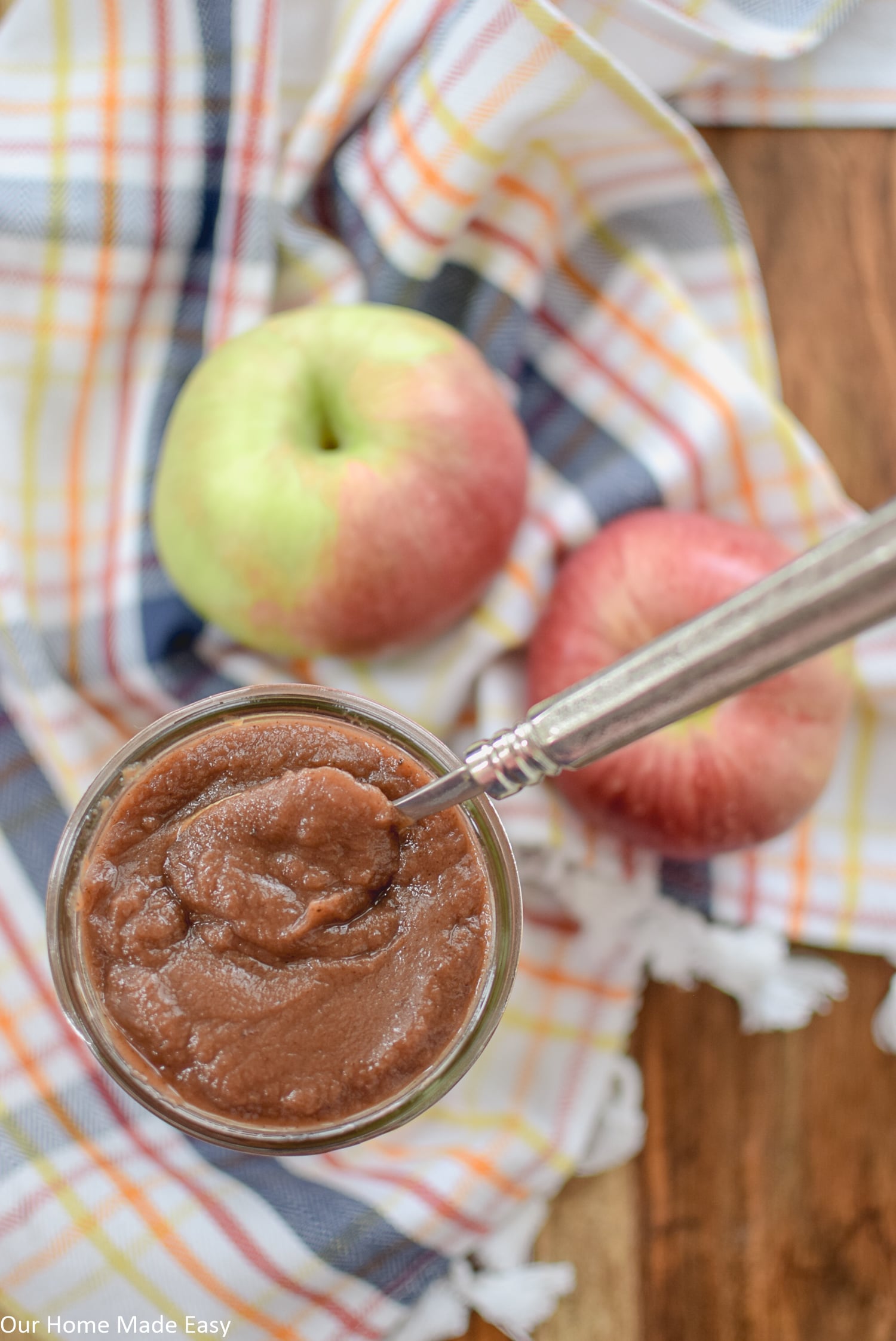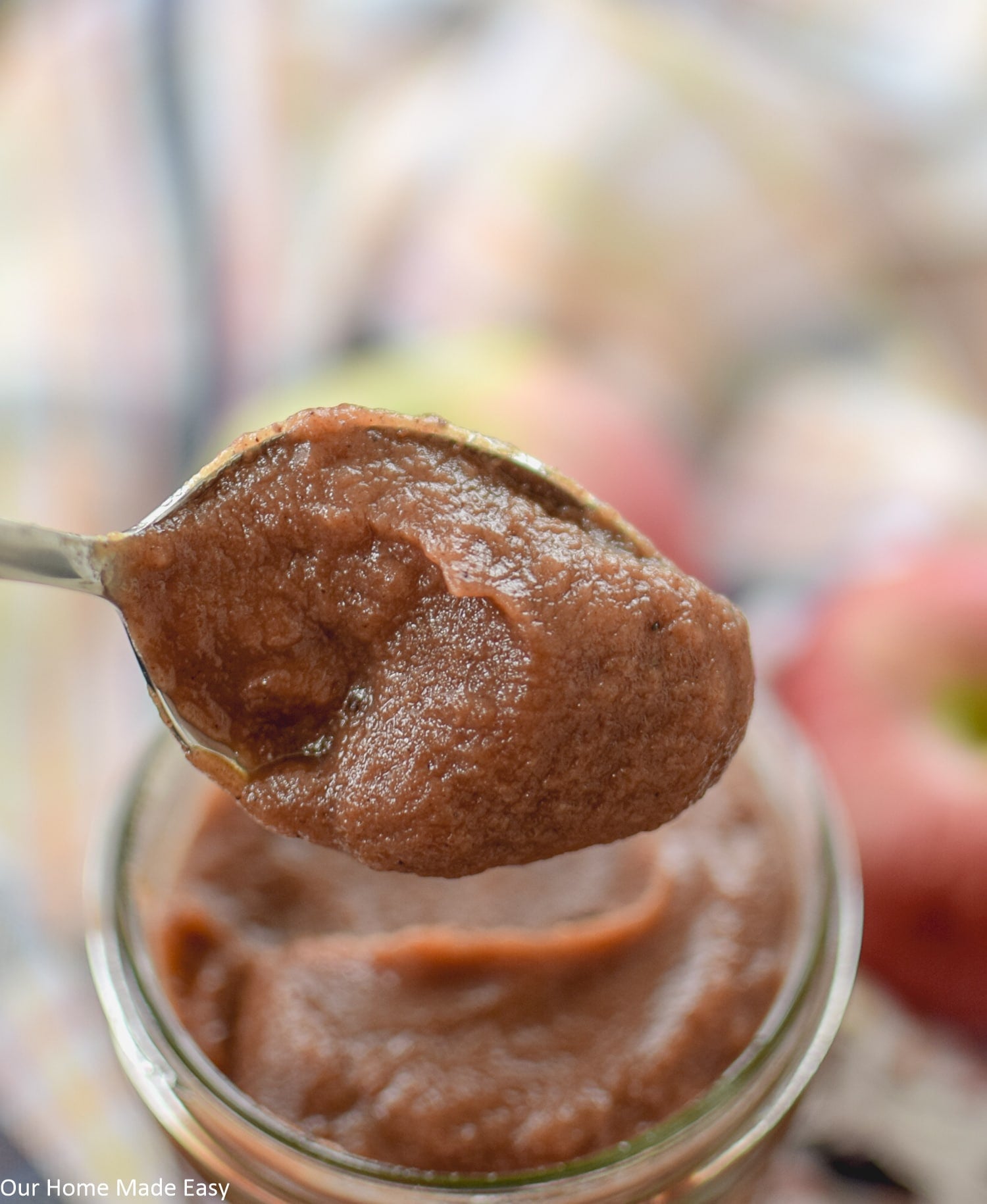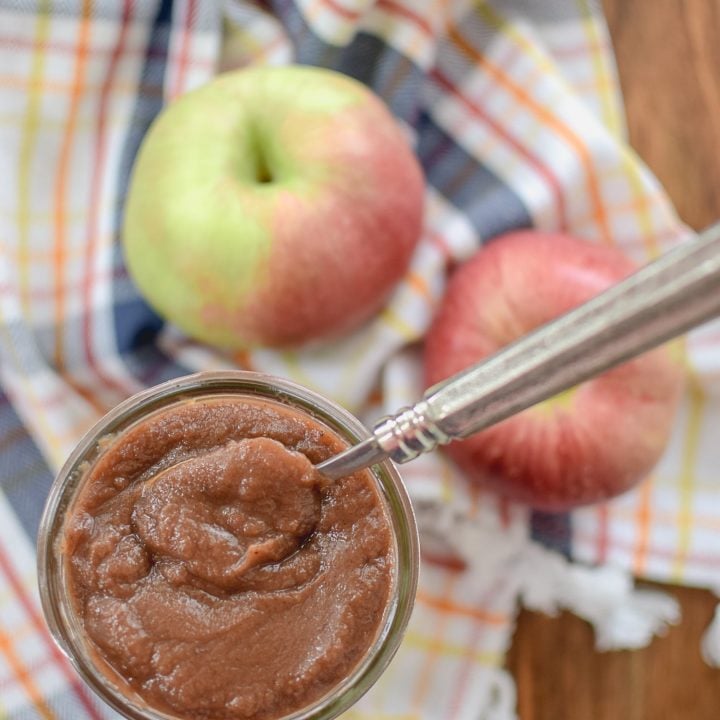 Easy Crock Pot Apple Butter
Total Time:
13 hours
10 minutes
This easy apple butter recipe embodies all the flavors of fall! Take the kids out apple picking and come home with juicy fresh apples to make this simple delicious recipe!
Ingredients
6 lbs Apples , Approx 13-14 apples
2.5 cups Splenda
5 teaspoon Cinnamon
3/4 teaspoon Cloves, ground
1/4 teaspoon Salt
1/2 teaspoon Nutmeg, ground
Instructions
Peel, core, and cut apples into large pieces. Place in slow cooker.
In a small bowl, mix together Splenda, cinnamon, ground cloves, salt, & ground nutmeg.
Pour the sugar mixture over the apples.
Cook on high for 1 hour. Stir.
Cook on low for approximately 12 hours, or until completely cooked down.
Using an immersion blender, mix in slow cooker until smooth.
Get your free pantry staples cheat sheet!
PIN FOR LATER: