Sunday evenings are our favorite times for cooking a meal that we enjoy preparing and sharing around the dinner table. We begin our Sundays super ambitious with lots on the to-do lists. However, things do not always go as planned. A majority of the time we start working on projects that weren't on the to-do list or run errands that need to be done right now. We get tired! So, sometimes a casserole is perfect for those evenings where you want a home made dinner but do not want to prep a lot or do lots of dishes. Yesterday, this was ours!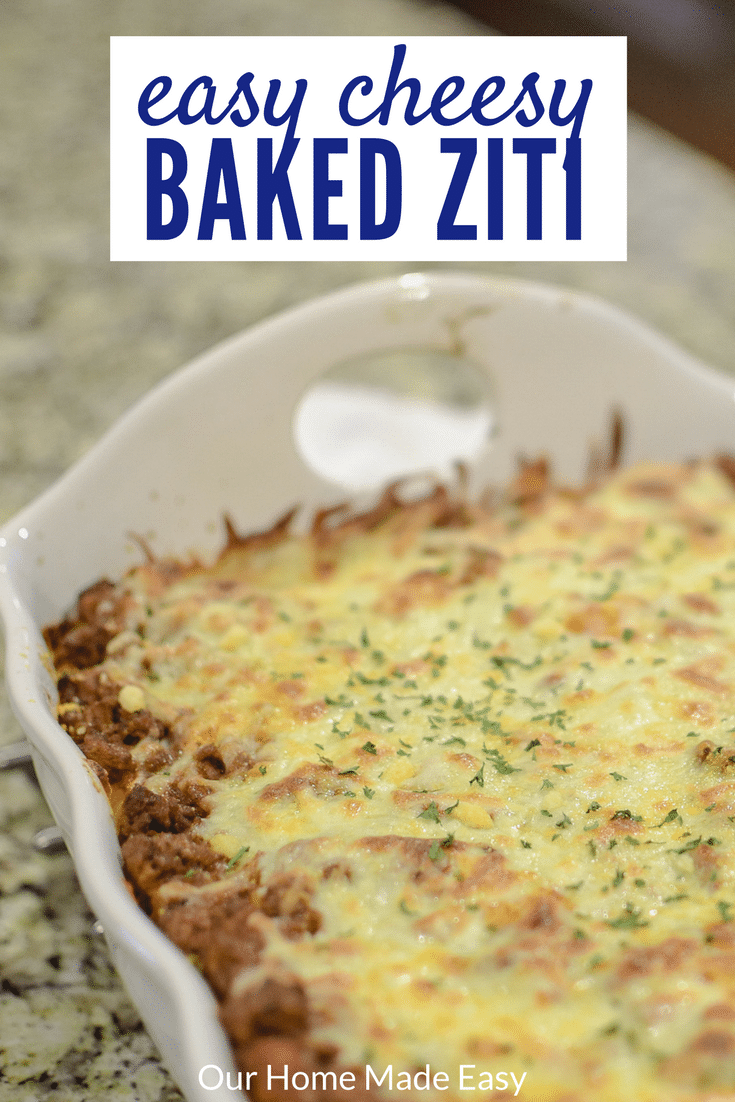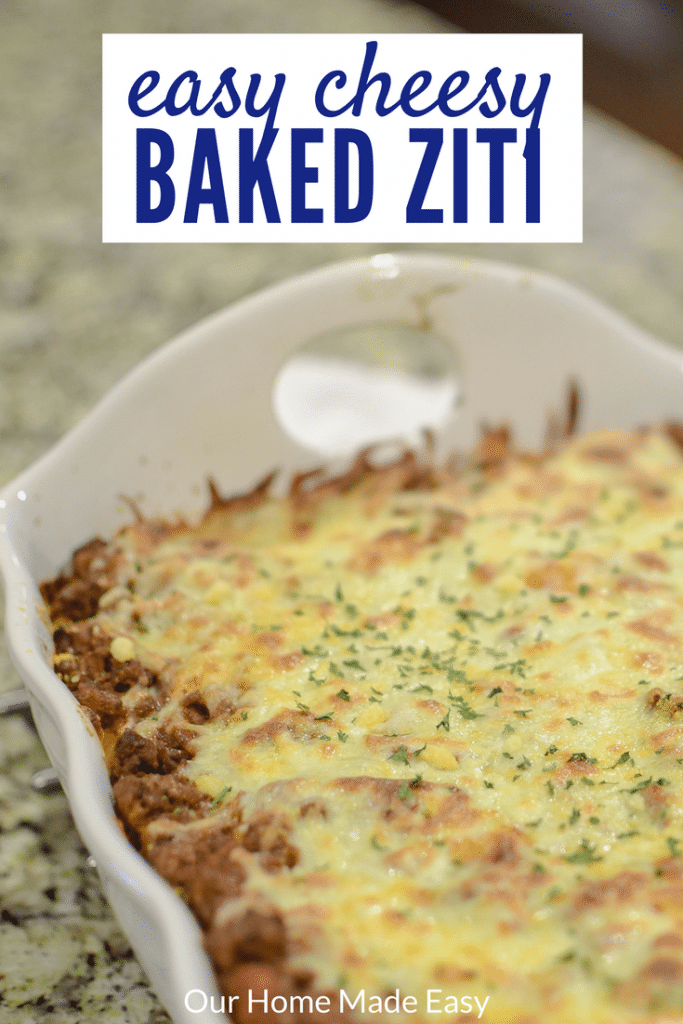 I know the recipe is called baked ziti, but we really use cavatappi pasta. The first time we made it, the cavatappi was an accident. We thought we had ziti on hand. We mistakenly had cavatappi and we thought why not give it a try? And we haven't gone back, since. The cavatappi makes for fun shapes and holds up extremely well in this dish. Sure you could use ziti, but why not add a little fun?
When you combine the cheese and the pasta, mix them together just enough that you do not damage the pasta. I cook the pasta al dente so it's still firm and sturdy enough for the pasta. I'm usually in a hurry and am heavy handed in mixing it all together. Thankfully the cavatappi forgives me by not breaking apart.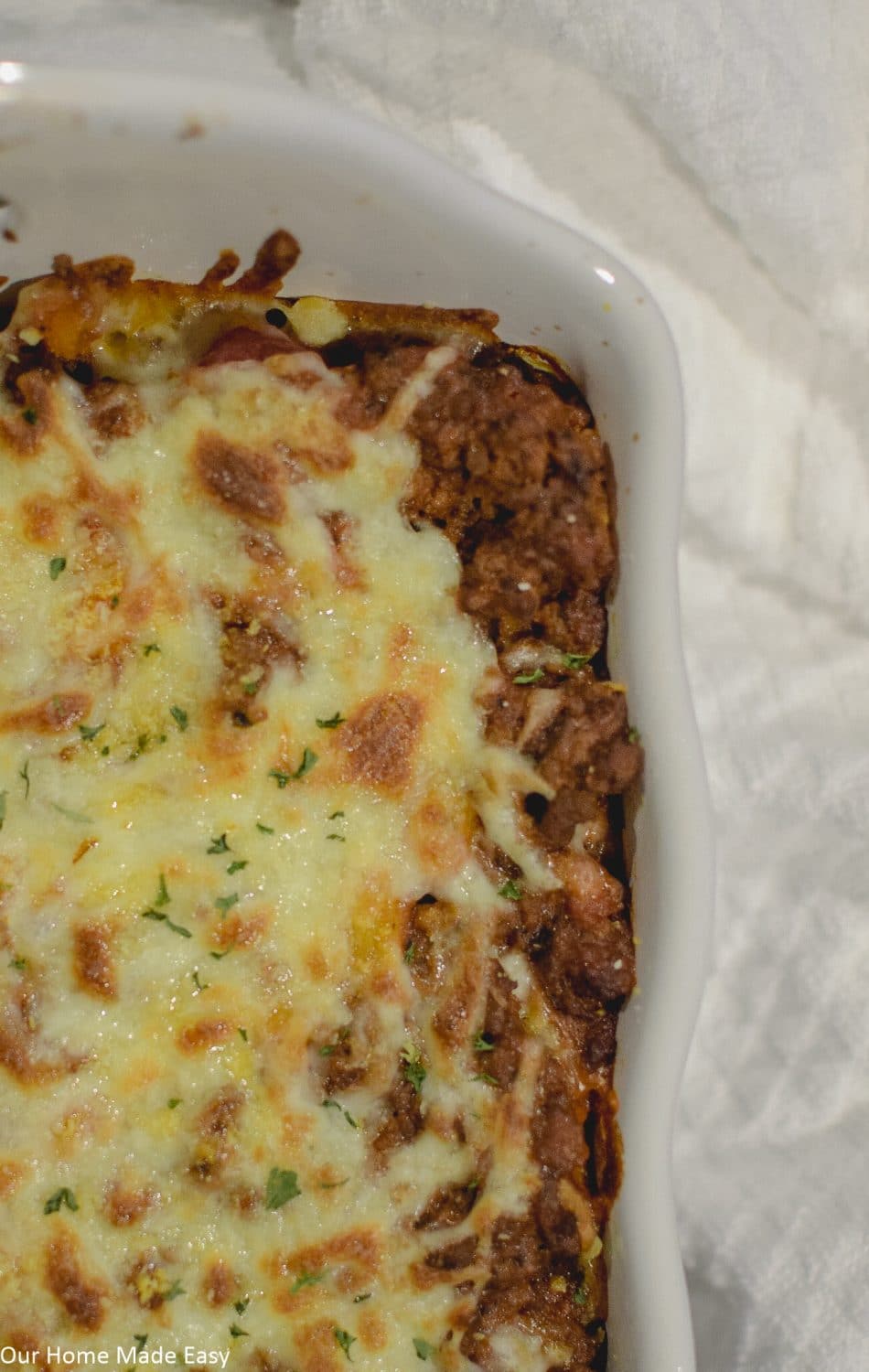 Before you start building the layers, make sure to lightly grease the bottom of the pan. I strongly detest scrubbing casserole dishes. Seriously, it's a pet peeve. A lightly greased pan gives zero scrubbing headache. The layers start to build up and look pretty!
An hour later and we are bubbling! In the last few minutes, I turn on the broiler to give the cheese a nice bubbly appearance.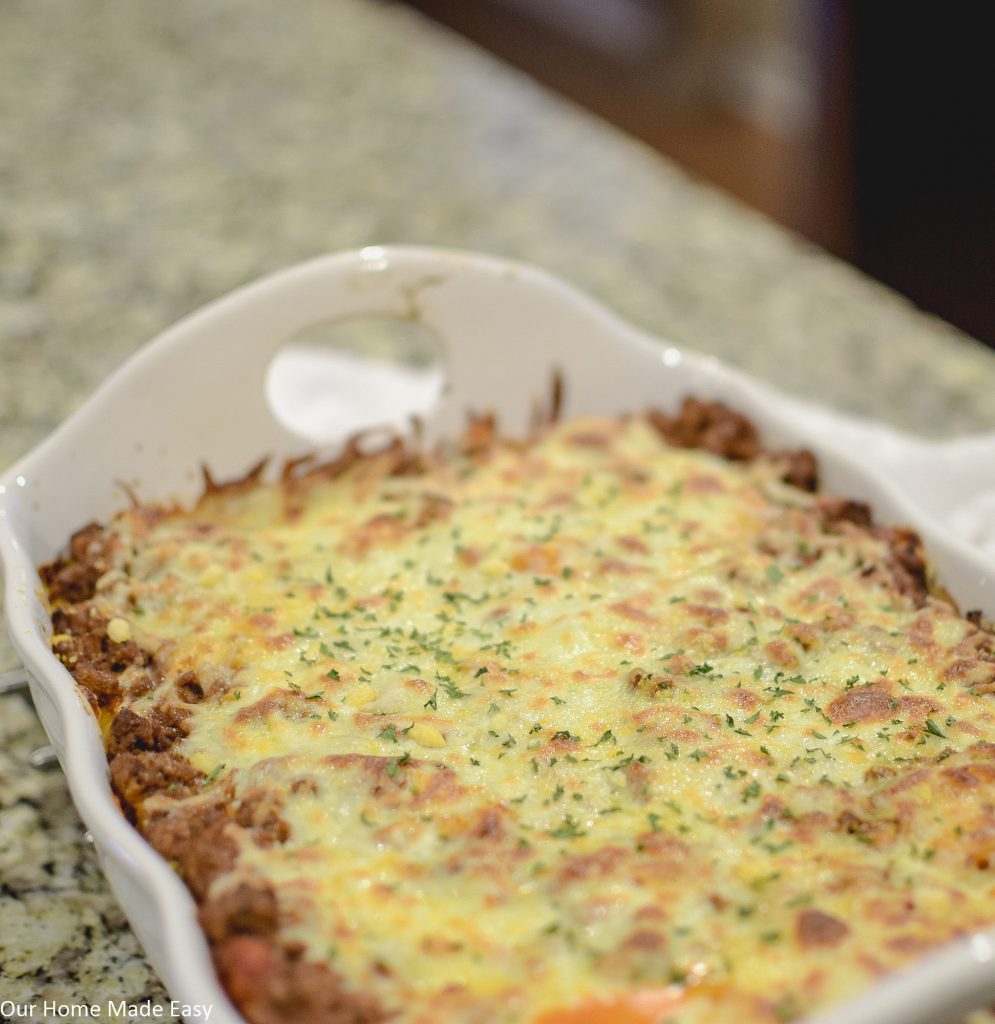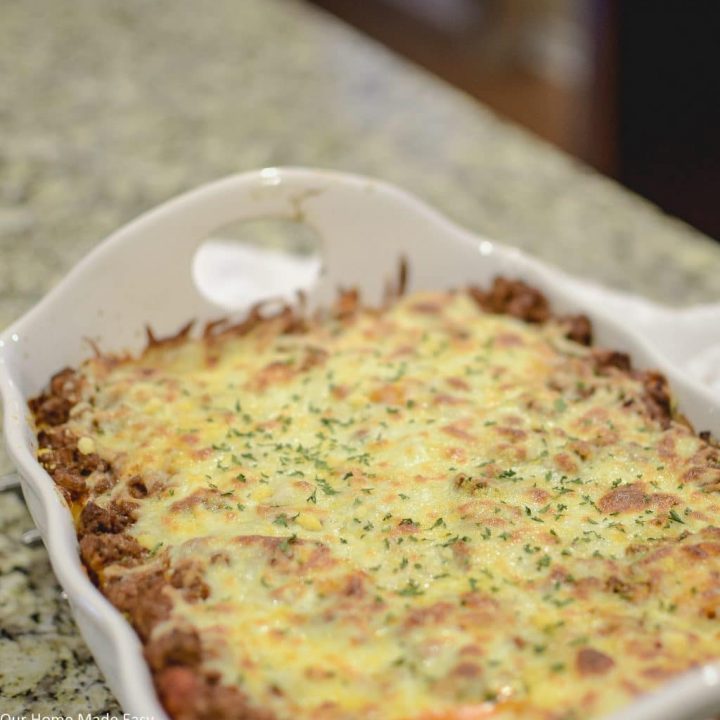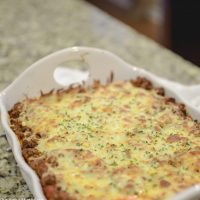 Easy Cheesy Baked Ziti
Total Time:
1 hour
15 minutes
Ingredients
16 ounces Uncooked Ziti 
2 pounds Ground Beef
24 ounces Spaghetti Sauce
1/2 cup Water
2 large eggs, beaten
15 ounces Ricotta Cheese, 15 ounces ricotta cheese
3  cups  Shredded mozzarella cheese, divided
1/2 cup grated Parmesan cheese
Instructions
Cook pasta according to package directions.
Meanwhile, preheat oven to 350°. In a large skillet, cook beef over medium heat until no longer pink; drain.
 Stir spaghetti sauce into the skillet with meat. Add water and stir to combine.
In a very large bowl, combine eggs, ricotta cheese, 2 cups mozzarella cheese and the Parmesan cheese. 
Drain pasta; add to cheese mixture and stir until blended.
Spoon a third of the meat sauce into a greased 13x9-inch baking dish; top with half of the pasta mixture. Repeat layers. Top with remaining meat sauce.
Cover with foil and bake 50 minutes or until a thermometer reads 160°. 
Uncover; sprinkle with remaining mozzarella cheese. Bake 5-10 minutes longer or until cheese is melted. Let stand 5 minutes before serving.
PIN FOR LATER: