This past weekend we celebrated Owen's second birthday. We had lots of fun hosting our family and a few friends. But can we all agree that having 30+ people showing up at the same time can be stressful? Even if you love hosting, cleaning and prepping is a lot of work. While I can't come over and personally clean your house for you, I thought I'd share my best tricks for making hosting a birthday party easier… and there is more to follow this week on prepping food for the party! So let's get started!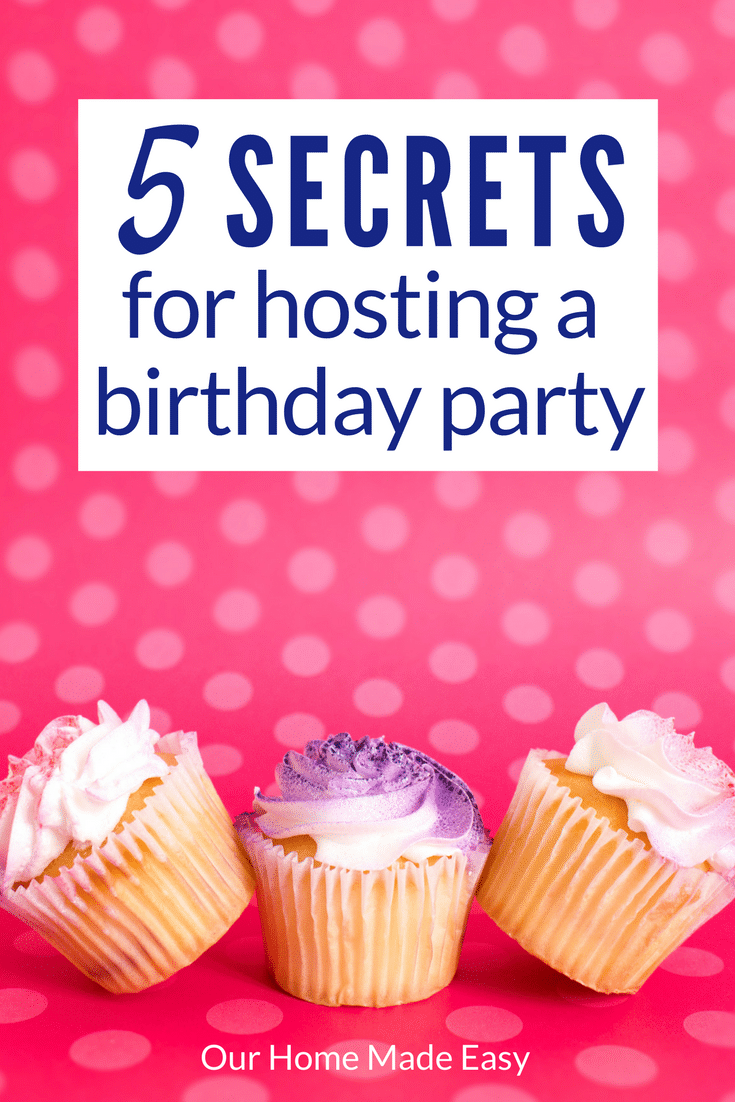 (this post contains affiliate links, see my Disclaimer for more information)
How to Host a Birthday Party: 5 Secrets Every Host Should Know
1. Choose a Simple Theme + Colors
When we think of Pinterest birthday parties for children or adults, we think of over the top perfect parties. But in reality– they can be difficult tp pull off and coordinate well. When it comes to choosing a theme, go simple. You can always add as you go, but don't start out making your party difficult.
To set the planning stages of your party, pick one theme or item to center the party around. Then choose 2 colors to plan the theme around. Lastly, add in one neutral to break up the colors.
The secret about choosing a neutral? You can pick up white & black party supplies easily, so if you need to run out last minute, they are easy to find. And– they are always more inexpensive than other specific colors since they can be purchased any time.
Related: Rubber Ducky Birthday Party | Construction Theme Birthday Party | Minnie Mouse Birthday Party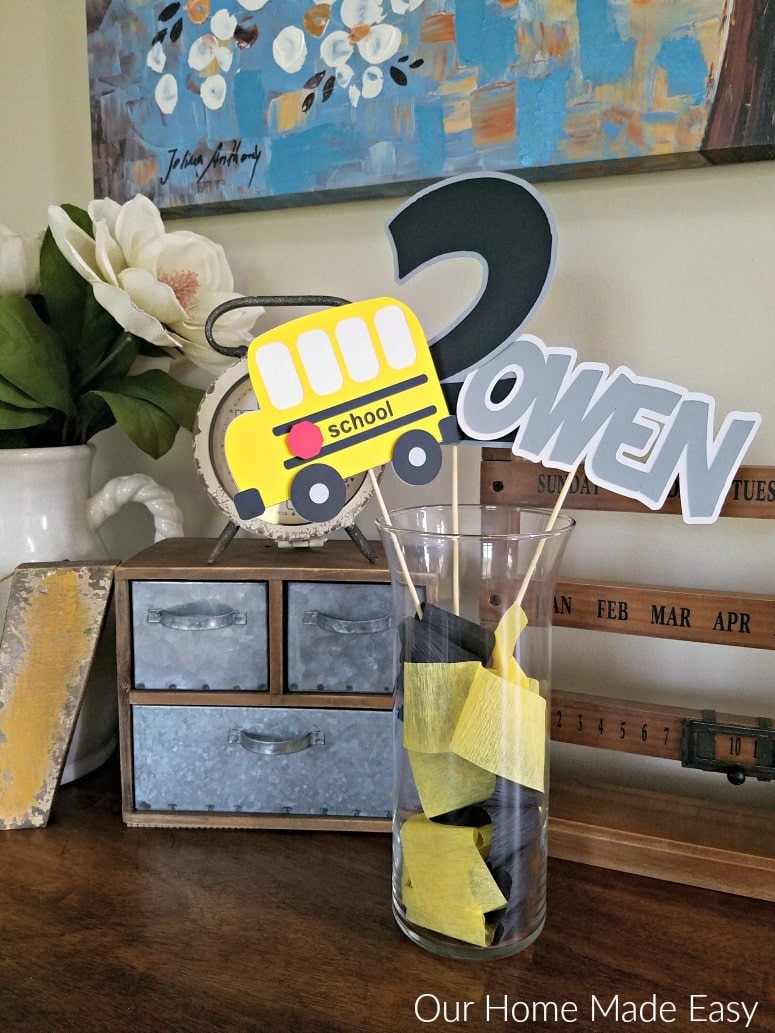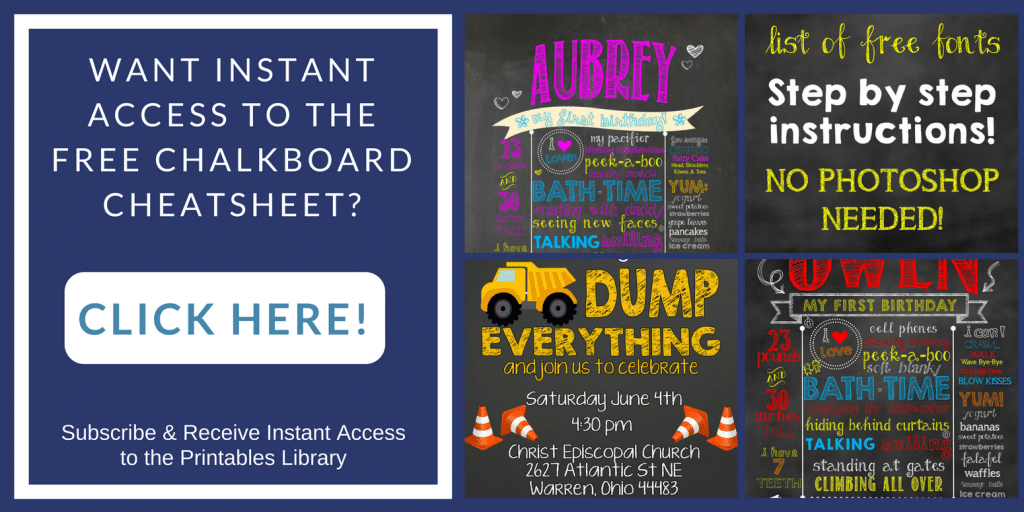 2. Create a Simple Menu
I think one of the most overwhelming parts of planning a party is the food. Will there be enough? How can it all be ready at the same time? This deserves it's own blog post. I'll publish one tomorrow for how to host a dinner without losing your sanity!
Until then, think like the colors, go simple.
When you have guests over for a party, they will be busy talking, running after kids, and generally distracted. They aren't expecting you to feed them a 3 course dinner. Knowing this, take some pressure off yourself.
If you're not a cook, don't make yourself anxious thinking you need to start at this exact moment. Use any resources you have nearby. If you have a mom or mother-in-law nearby, perhaps they could make a potluck favorite.
One of my biggest secrets to creating my menu is figuring out how to make the most mess the night before the party. If we are having a party on Saturday, you can bet that my kitchen looks like a tornado on Friday. I like to cut my veggies, prepare sauces, and salads before I actually clean.
A guide for planning a Simple Menu:
Give 2 Options for the Main Dish: I like to serve something in the slow cooker and something that's served cold (like a sandwich option) or something that can be cooked in the oven ahead of time and kept warmed with small trays and burners.
Options: Sloppy Joes, Chicken Tenders, Veggie Pizza, Chicken Taco Meat, Ground Beef Tacos, Pizza, Fried Chicken, Shredded Chicken, Pulled Pork, Beef Brisket
Give 2-3 Side Options: Here I like to give one cold & one warm dish. If you have extra time, add another cold option. The best part about the cold options is that you can make them the night before the party and not worry about actually cooking anything extra the day of the party.
Options: Potato Salad, Macaroni Salad, Veggie Pizza (on a smaller scale), Green Salad, Caesar Salad, Broccoli Salad, Baked Beans, Cheesy Potatoes,
Give 1-2 Dessert Options: This seems pretty easy when it comes to birthday parties! Cake and ice cream are always great. You could always get creative and make cupcakes, cake pops, or fun frozen treats. You won't need to go overboard on the sweets. If you have the time, you could prepare a fruit salad with 3-4 different kinds of chopped fruit.
Give 2-3 Nibbler Options: Think of the time between when people arrive and actually eating. Or as a small way to fill up extra bellies for a small cost
Options: Chips & Dip, Pretzel Candy Melts, Pretzels, Tortilla Chips & Salsa, Pita Chips and Spinach Artichoke Dip, Hummus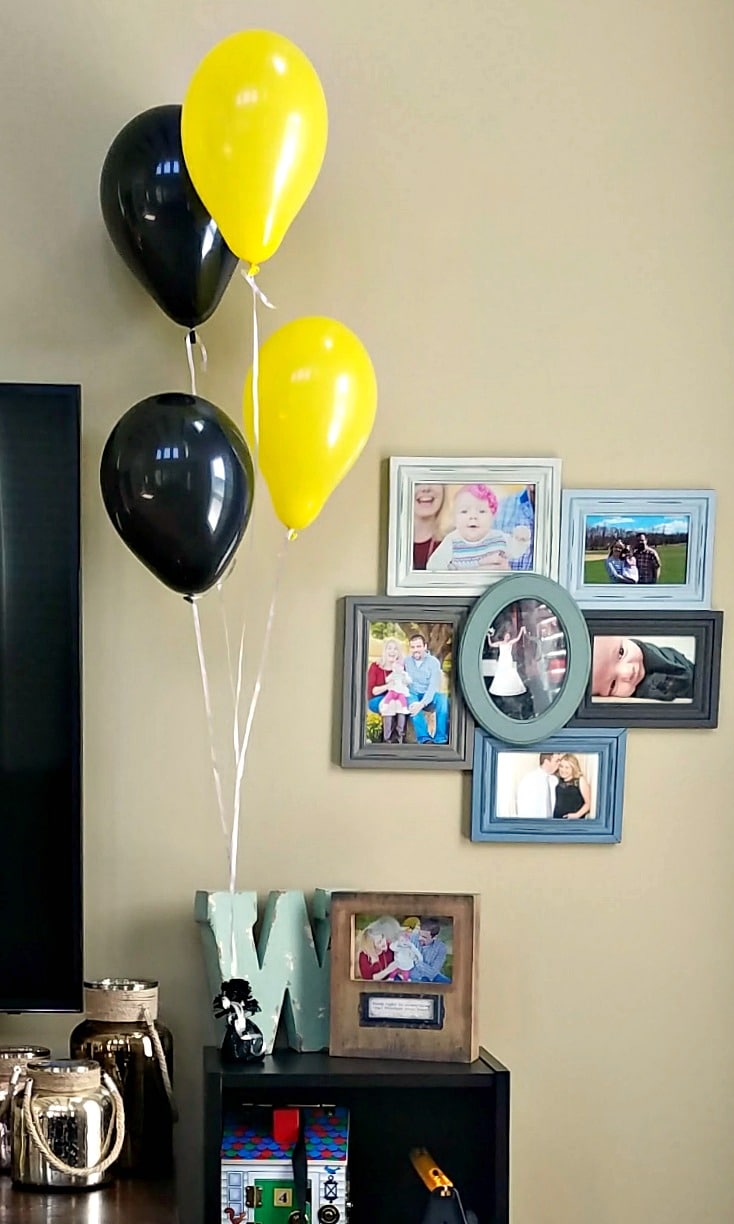 3. Decorate with Colors, Not the Theme
Next, you'll need to think about decorating. Remember those 2 colors you already thought about? Use them for anything that is a 'back drop' to the theme. It's so easy to feel like the theme needs to be everywhere and you need every single item to be coordinated.
They don't. If you keep the colors simple, it will all look naturally coordinated. I promise! Don't fret on finding matching balloons or table cloths.
My favorite places to buy decor is the Dollar Tree. I can load up on basic colors and then make the details a little more special afterwards. When you choose to decorate with colors, you are creating a foundation for the party– and not overly stressing.
Once you've found tablecloths, balloons, flatware, basic serving bowls (I love clear because they match every party), paper plates, and napkins, you can move on to adding 'jewelry' to the party — the theme!
4. Add small touches of decor
Now that you've based the entire party so far around basic colors (and the occasional neutral), it's time to add the 'jewelry' I mentioned above. Since you've taken the pressure off of finding 'Moana' paper plates or a cars theme table cloth, you can have some fun looking at what you can find.
Already feels less stressful, right?
After spending 5 years in the deep south, I've learned to appreciate monograms and personalization. And parties are all about having fun– and I like to add a personal touch, but on a budget.
For Owen's school bus party, I picked up this cake topper on Etsy. Since I don't have a paper cutting machine, it made sense to pick out exactly what I wanted– and have it ready when I needed it (aka I wasn't up late the night before knocking out a craft).
For a fun party prop, we made a school bus photo prop. It was a huge hit!
And that was it– a few school bus touches throughout the party were so much less stressful than trying to find coordinating napkins to match plates to match centerpieces. The colors took care of that for me and created a 'branded' party with virtually zero effort!
Related: Create a Free Birthday Chalkboard without Photoshop!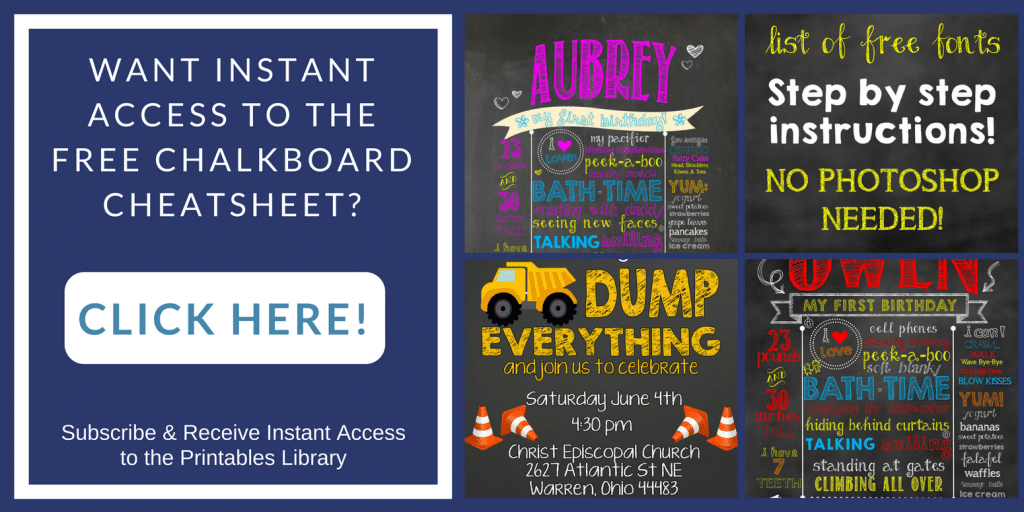 5. Prep As Much As Possible The Day(s) Leading Up to The Party
I know this sounds like common sense, but sometimes it's hard to know where to start with the overwhelm.
If you're hosting a party on Saturday, use the Tuesday night before and corral your party supplies in one closet. You can look then and see if you're missing plates or napkins. This will give you Wednesday & Thursday evening to run out and pick up any needed items.
That same night, build treat bags (if needed). Put them in a box together and place back in a closet so that all you need to do is pull them out party day.
On Thursday evening, start prepping veggies or snacks.
On Friday evening, straighten up your home so that you aren't running around Saturday trying to clean. While you'll still need to pick up the inevitable Saturday morning mess (I'm there with you!), you won't be worrying about whether you need to dust, fold the laundry in the hallway, or wipe down bathroom toilets.
I promise, your guests aren't expecting a perfect home.
And that's it!
When you are planning on hosting a birthday party, plan as much as you can the week before the party. You don't need to overwhelm yourself with decor or fancy food. Decide on one small part to embellish and let the rest be easy. Tomorrow I'll share my tricks for preparing food for more than 30 people — without losing your sanity! Have fun planning!