Our little girl turned three this summer and we had a small party at our house. It was fun planning a party at home (a first for us!) and enjoying the company of our immediate family. This year "A" was old enough to understand and inform us that she wanted a Minnie Mouse birthday party! I was surprised by her request, but thought, let's go for it! Here are a few ideas inspired by Minnie Mouse and a few pictures from the party!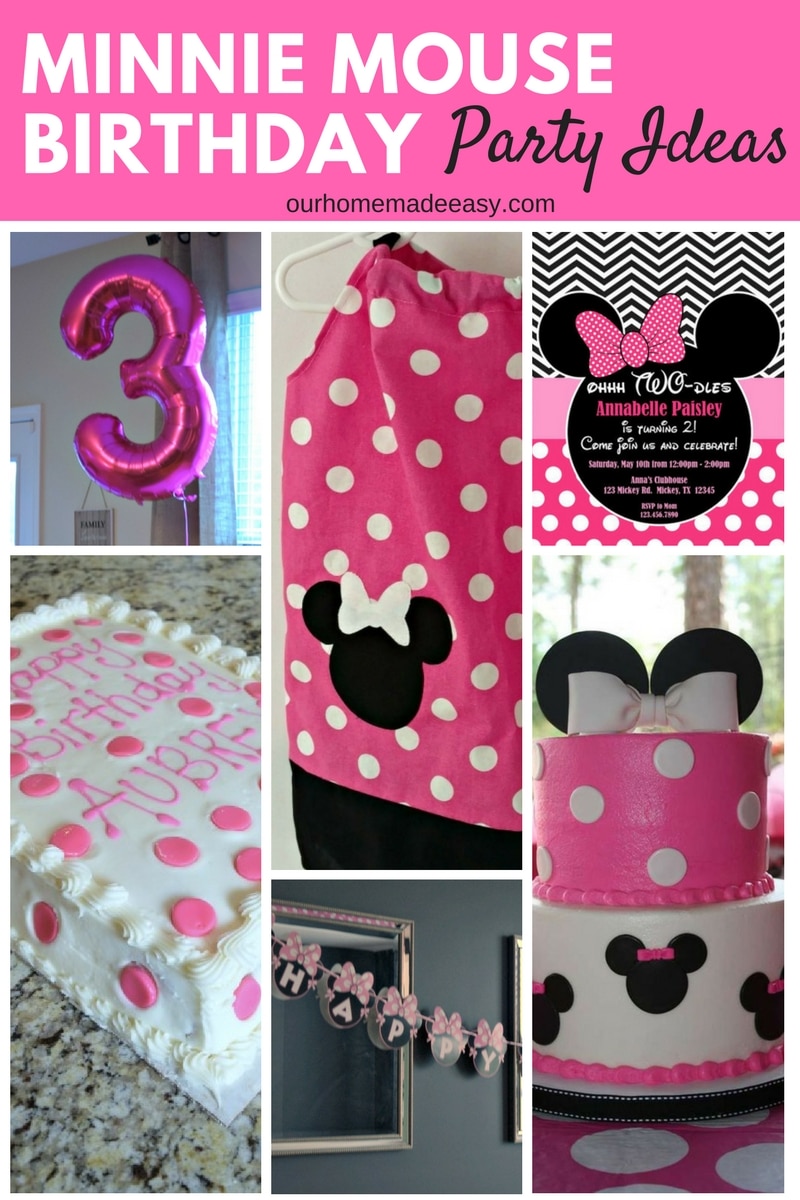 This post contains affiliate links. If you shop from my blog, I may be compensated for clicks or purchases that you make. Thank you for supporting 'Our Home Made Easy!' Read my disclaimer page for more information.
Minnie Mouse Birthday Invitations
I love these ones from Etsy. Etsy is always my go to for mailing party invitations!
Minnie Mouse Décor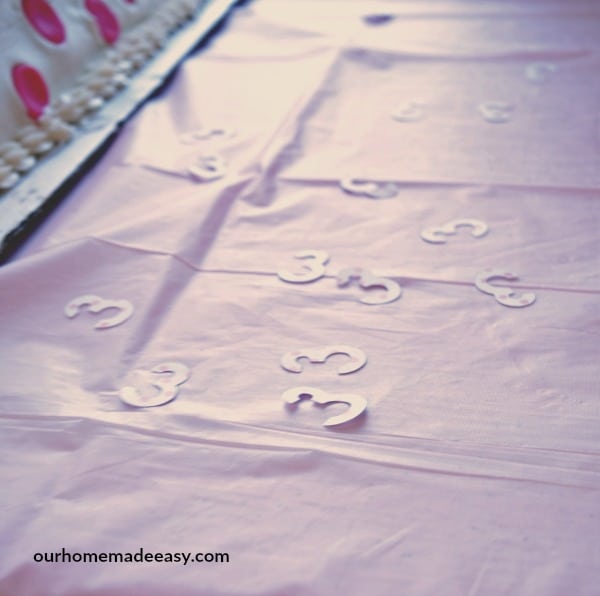 My mother in law used her Cricut to cut out "3" confetti. Each one is one inch tall and cut out of card stock I picked up at Joann's for $0.19 each. For less than the cost of a candy bar we had almost 450 pieces of personalized party confetti!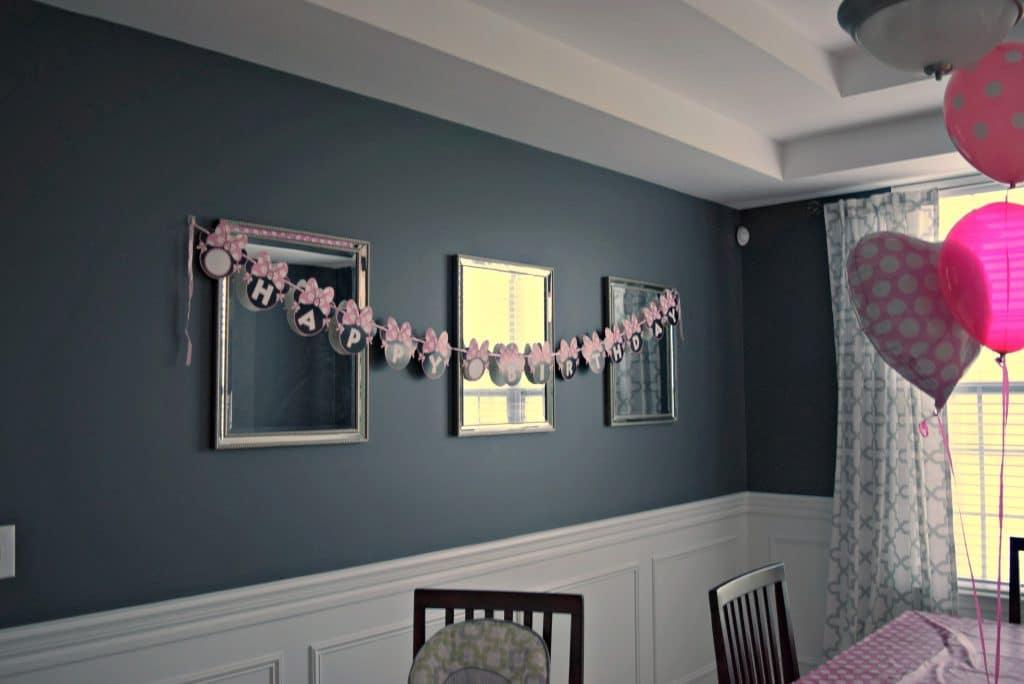 I found the banner, balloons, and plastic door poster on Amazon. I was impressed with the pricing compared to party stores and they arrived super quick. I enjoyed the convenience of ordering her entire party décor while I was at a work conference in NYC and not worrying about finding time to shop when I returned home!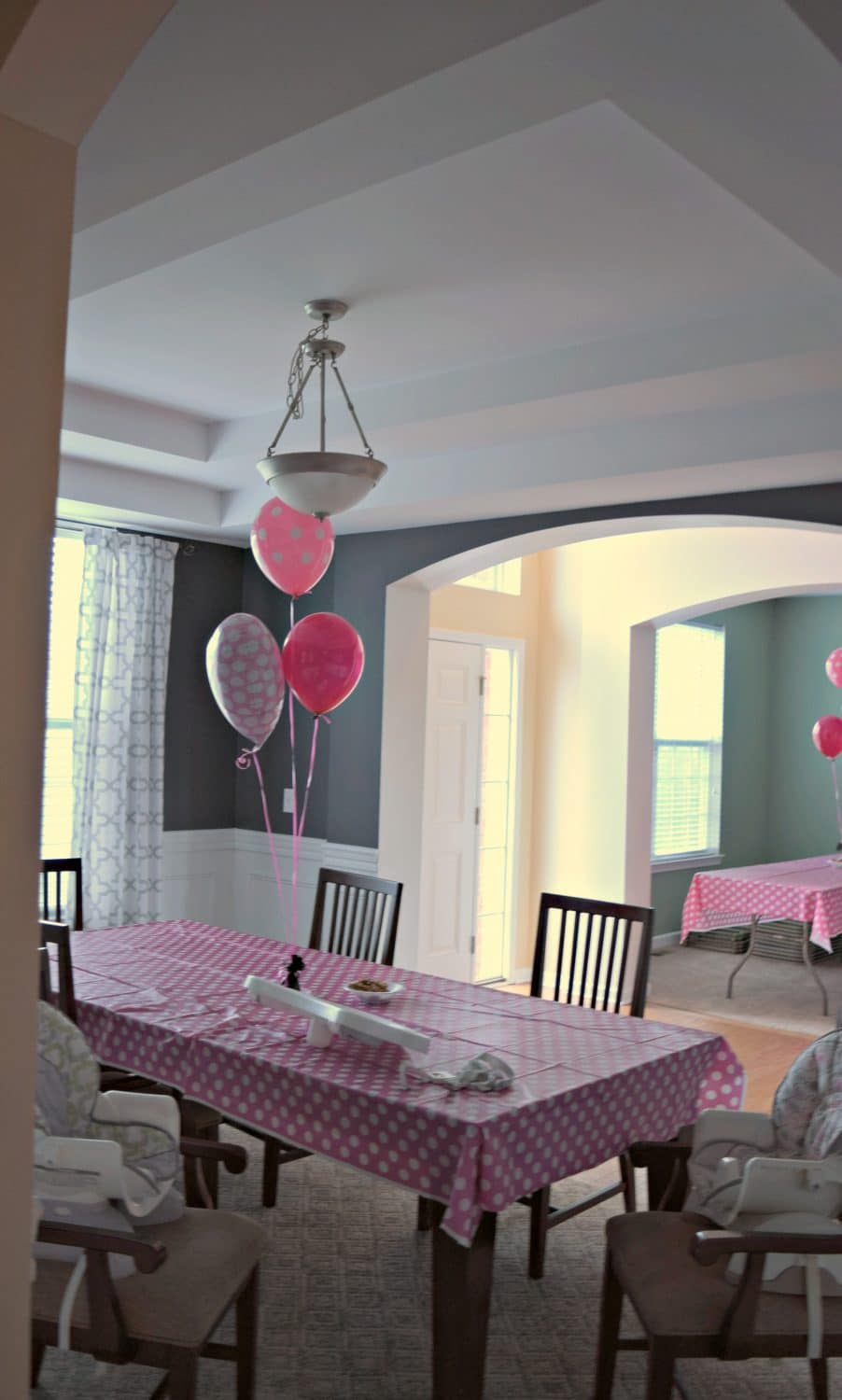 and more Minnie! The only issue we didn't plan for was how we were going to inflate the dozens of balloons I ordered online. Oops. Thankfully the helium tank was super easy to find. While the latex balloons only lasted a day or two, the foil mylar balloons lasted a really long time!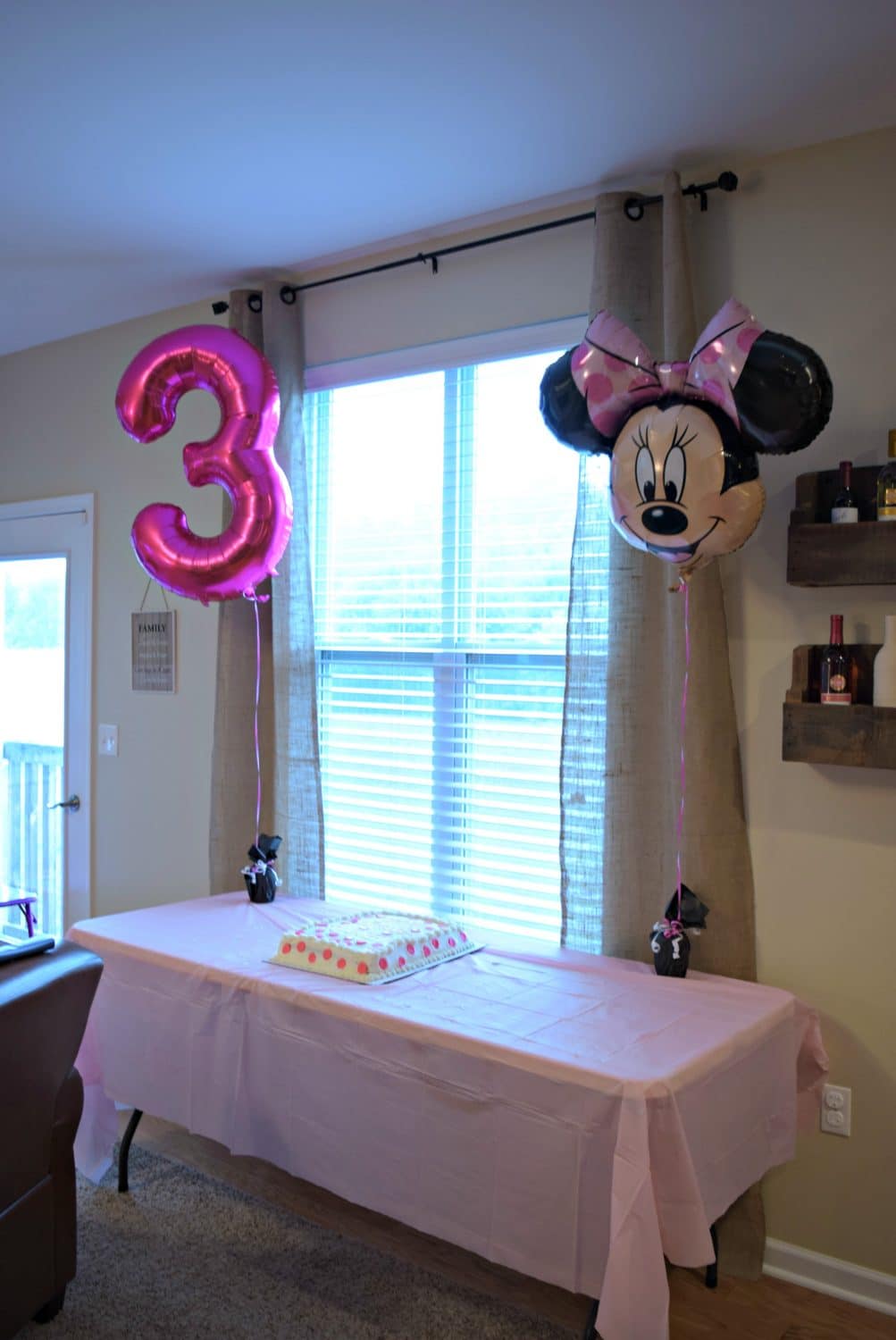 And those super hip black balloon weights? Last minute thinking of tissue paper + soup can + curling ribbon!
Shop the Party: Ribbon Banner, Plastic Door Poster, "3" Balloon, Pack of Minnie Inspired Balloons, Helium Tank, Pink Polka Dot Table Cloths, White & Light Pink Table Cloths, Pink Plates, Plastic Cutlery
The birthday girl having fun!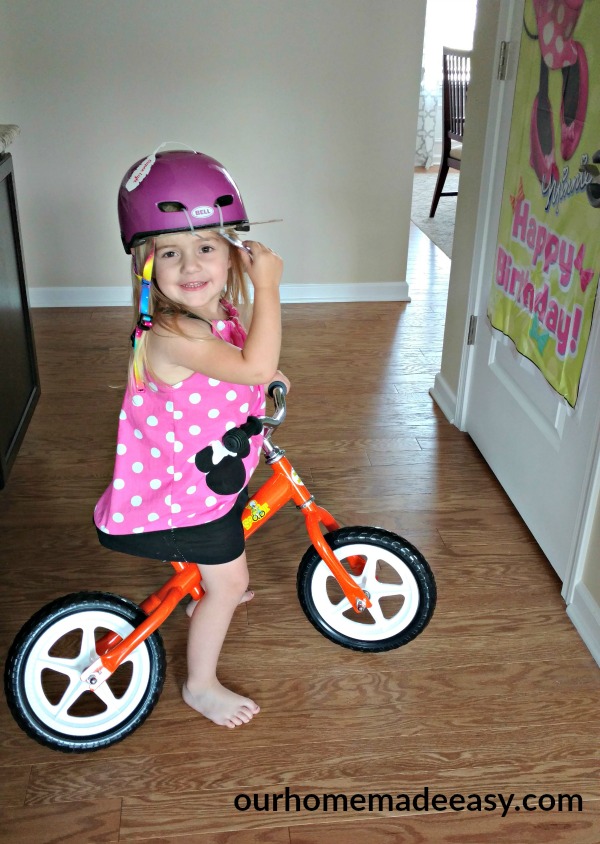 Minnie Mouse Birthday Cake Ideas
I adore this one from Catch My Party! How cute is it?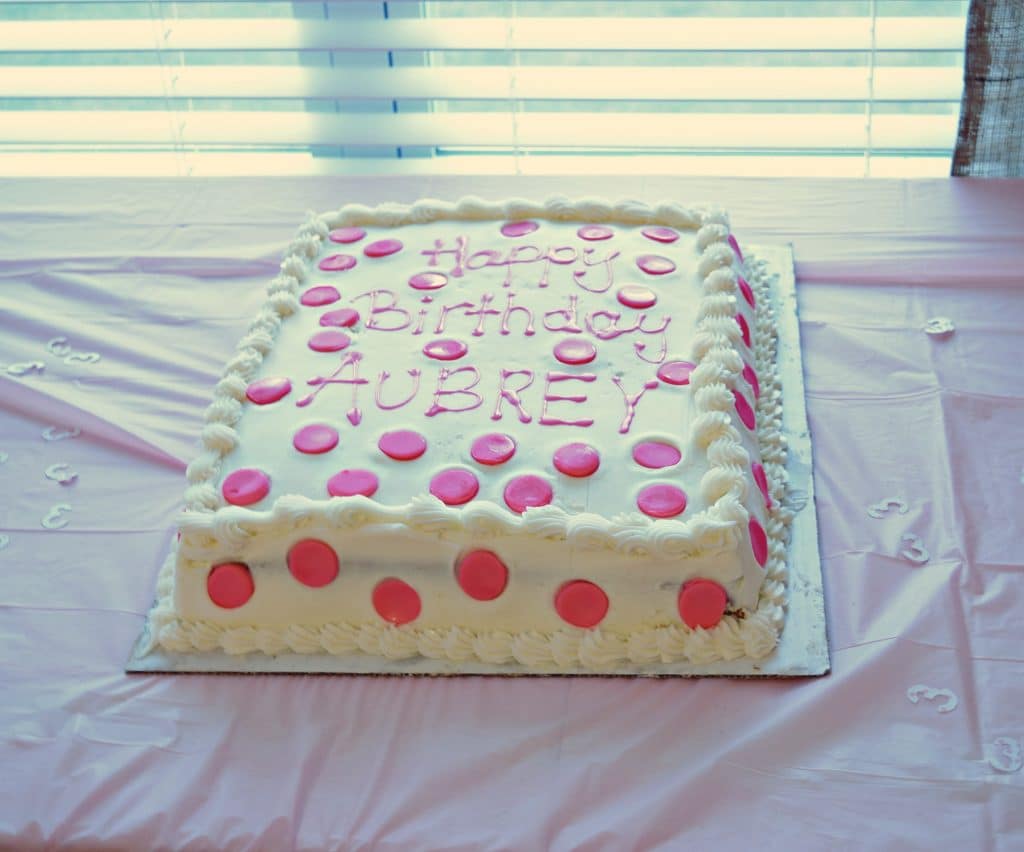 While I wanted to have some fun personalizing the cake, I decided that I would not have time to bake it. You can read about my first experience with pink fondant and the Costco cake here!
Minnie Mouse Dress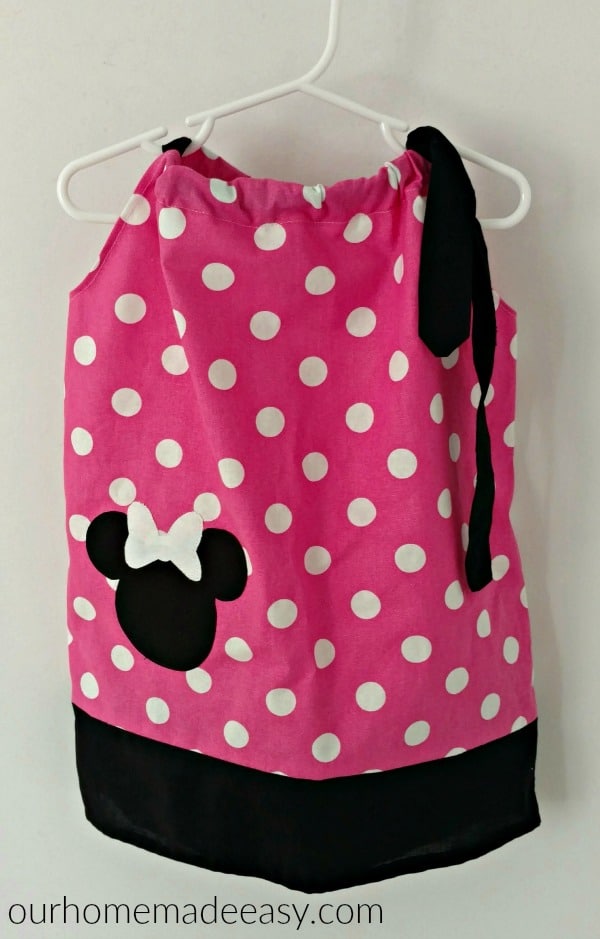 For the past two birthdays, we've had personalized shirts for "A's" parties. This time, I decided to make her a pillow case style dress, complete with its own Minnie Mouse! Tutorial to come soon! In the meantime, you can find your own Minnie Mouse inspired dress over on Etsy!
If you want more Minnie Mouse Birthday Party inspiration, follow my Pinterest board!