These Quick & Easy Pretzel Candy Melts are for those who love salty and sweet! You can customize them for any party theme. Prep them a few days before your next party and keep them in the fridge to stay fresh!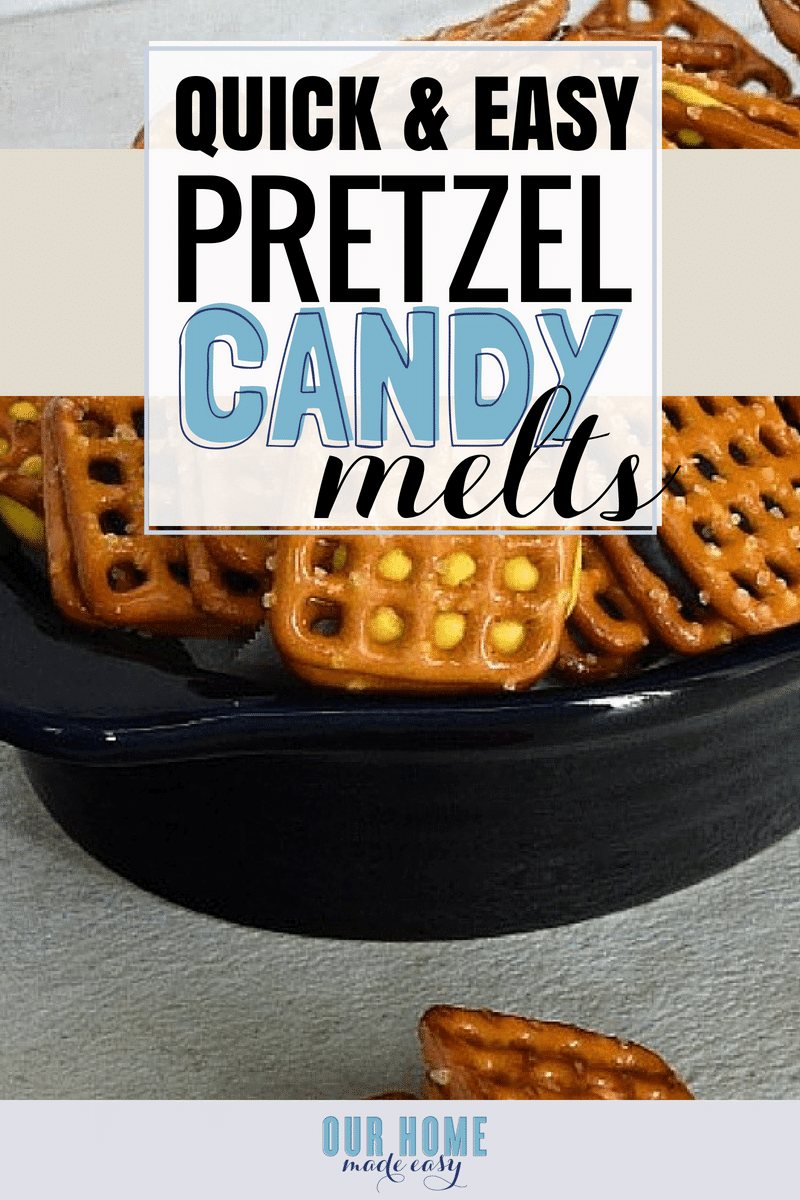 (This post contains affiliate links.  Read my disclaimer page for more information.)
This little pretzel candy melts always pop up on Jordan's side of the family. They are so delicious, cute to boot, and borderline addicting! If you attend a family event, these little guys will make their appearance (in the right colors of course)! I'll show you how to make these sweet and salty snacks. They are so easy and hopefully, you can share a treat that both Nana & the toddlers can enjoy!
First up, we have to choose the best part…. the colors! Thankfully Wilton offers LOTS of choices, so you can always find the right candy melt color. For my little guy's first birthday party, his party theme was all things construction. So imagine everything golden yellow, orange, and black! Luckily, I found all three colors in these Wilton Candy Melts
 from Amazon. Yay for choices! 🙂
But an FYI, you don't need that many candy melts. I bought 3 packs only because of the colors. Each candy melts bag has at least 110-140 melts. The three bags would've made me over 400 bites. Too much, too much, for one party. So if you are close to Ann Arbor and need some melts, I have three half-filled bags ready for you! 🙂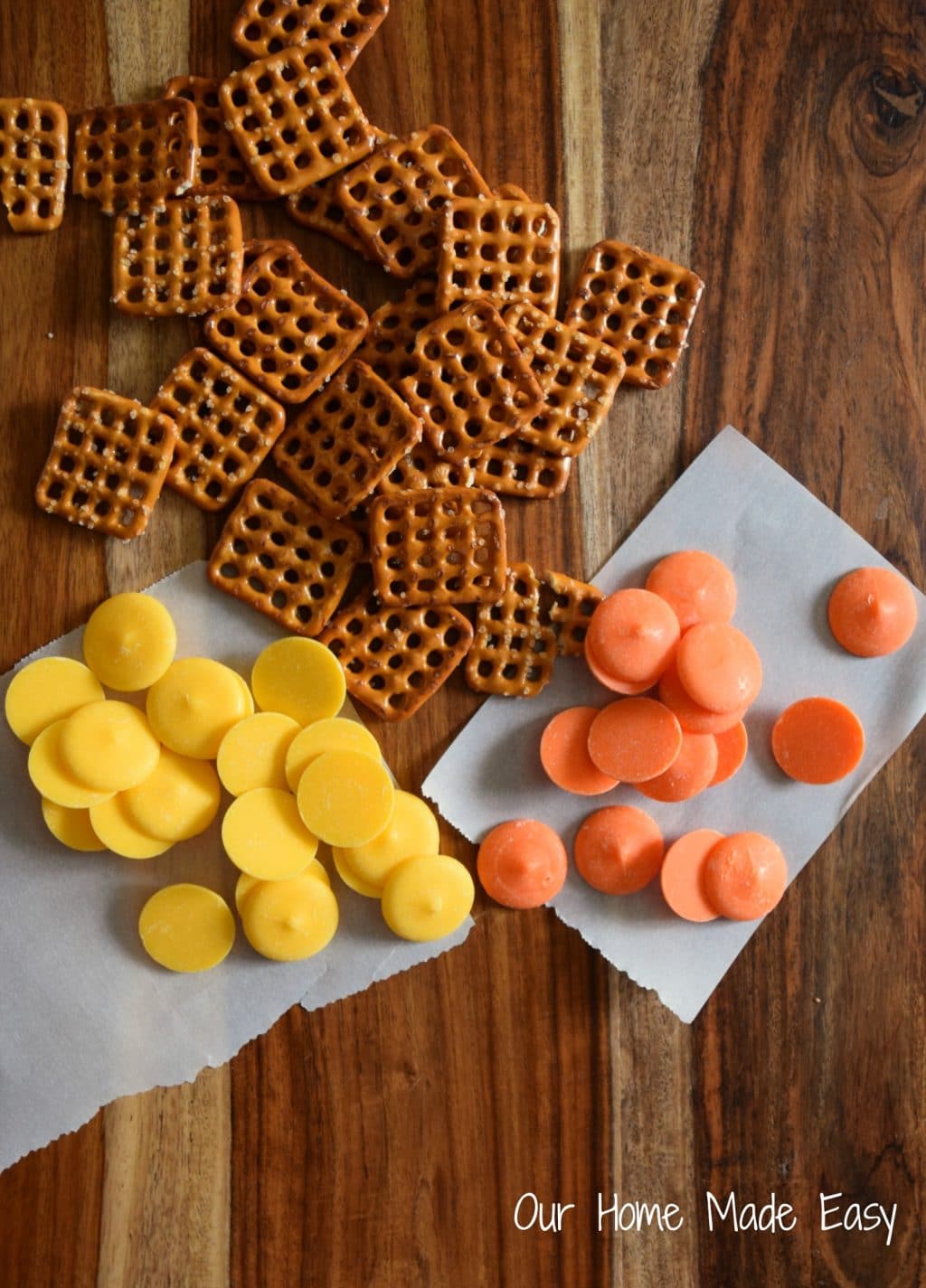 Aren't those little buttons cute? And look how nice those pretzels are. Another forewarning, do I as I did below and sort through your pretzels. I was amazed at how many broken ones were in the bags.
I purchased 3 bags of pretzels to make about 275 finished pretzel candy melts! I know it seems like ALOT, but if you think of a handful for everyone, that is probably at least 6 pieces per person!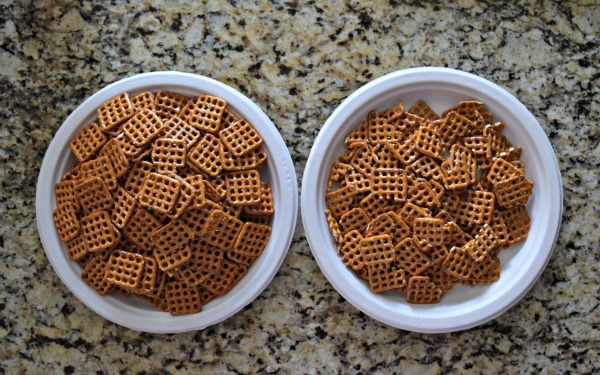 Now that you have the full or almost completely intact pretzels sorted, line them on foil-lined pans. You'll want to set one candy melt on top of each pretzel. It only takes a short amount of time for the melts to begin to soften.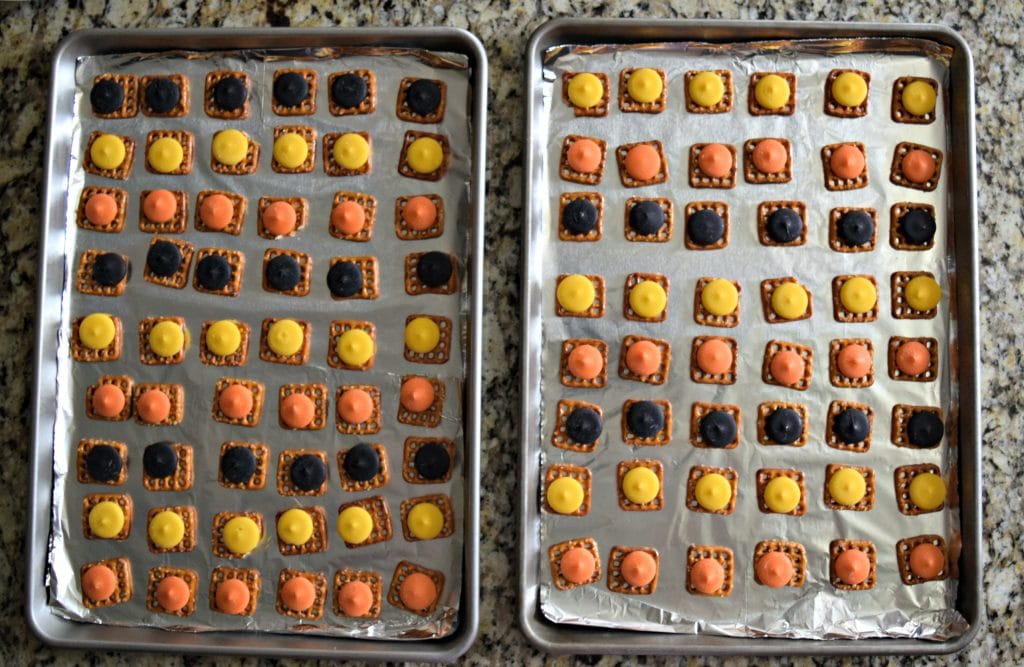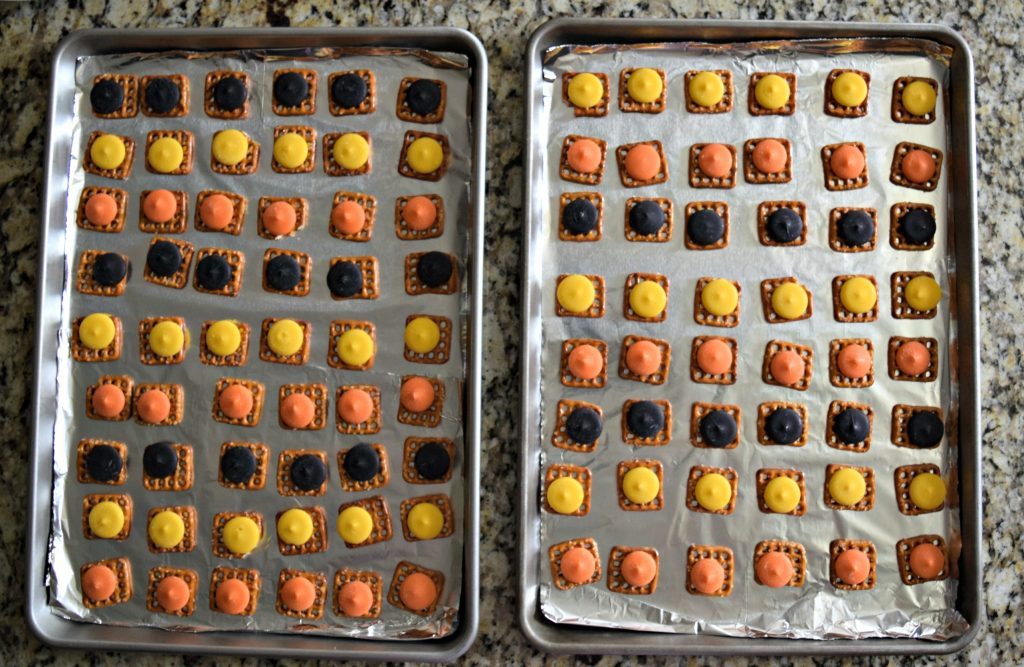 Top off each melt with another pretzel square! Apply a bit of pressure to the pretzel top. How cute are these little treats?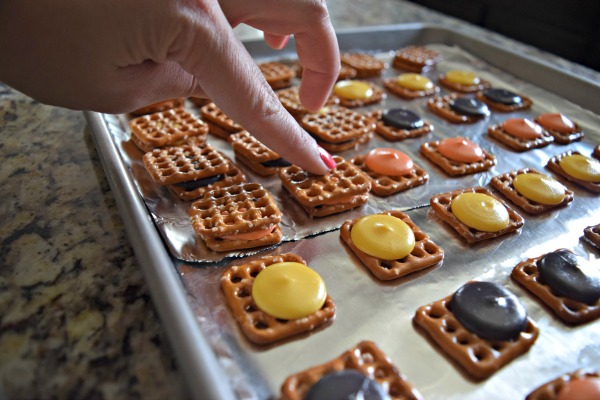 Now go any enjoy them! They are a perfectly easy way to enjoy a salty & sweet treat!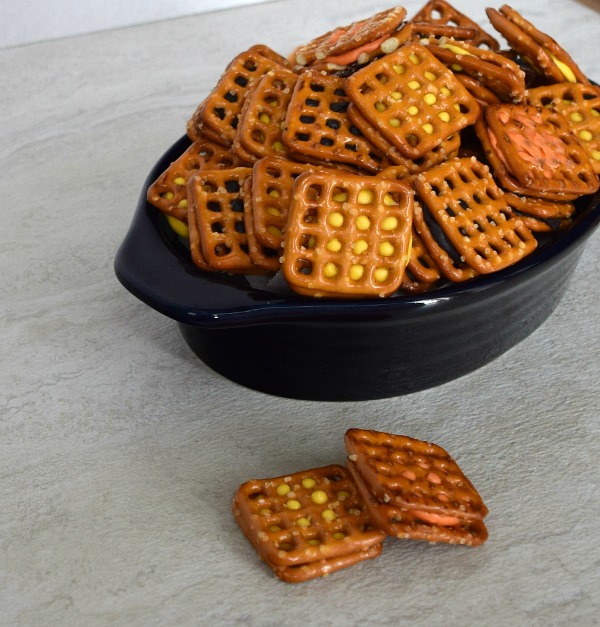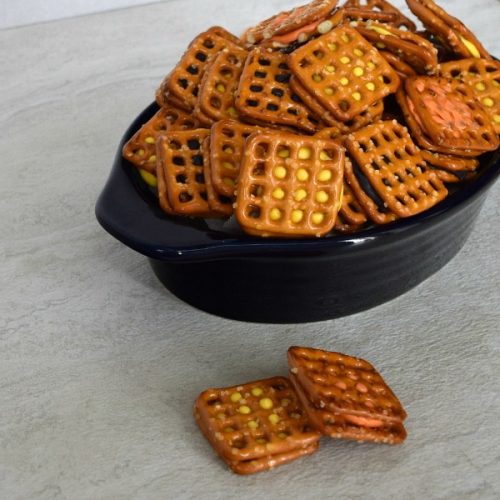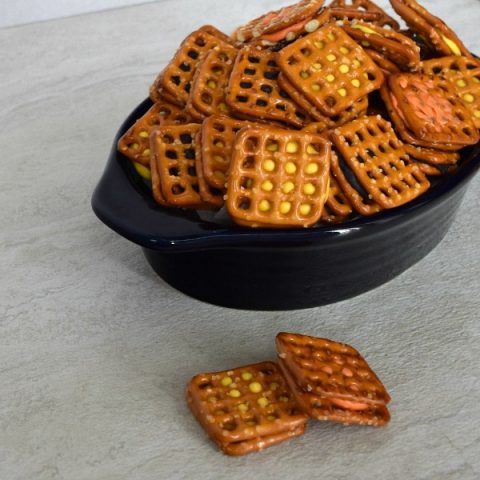 Pretzel Candy Melts
Total Time:
1 hour
15 minutes
Make ahead and keep in the refrigerator for freshness
Ingredients
1 - 12 ounce Wilton Candy Melts
1 bag of Square Pretzels
Instructions
Preheat the oven to 250 degrees. Line a baking sheet with aluminum foil.
Lie pretzel squares across the pan in a single layer. Top each pretzel with one candy melt.
Bake for 3 minutes.
Top with remaining pretzel squares
Let cool for 30 minutes or until firm before removing from pan.