Find super simple Fall soup recipes for your busiest weeknights! These recipes are perfect for make ahead soups and freezable soups.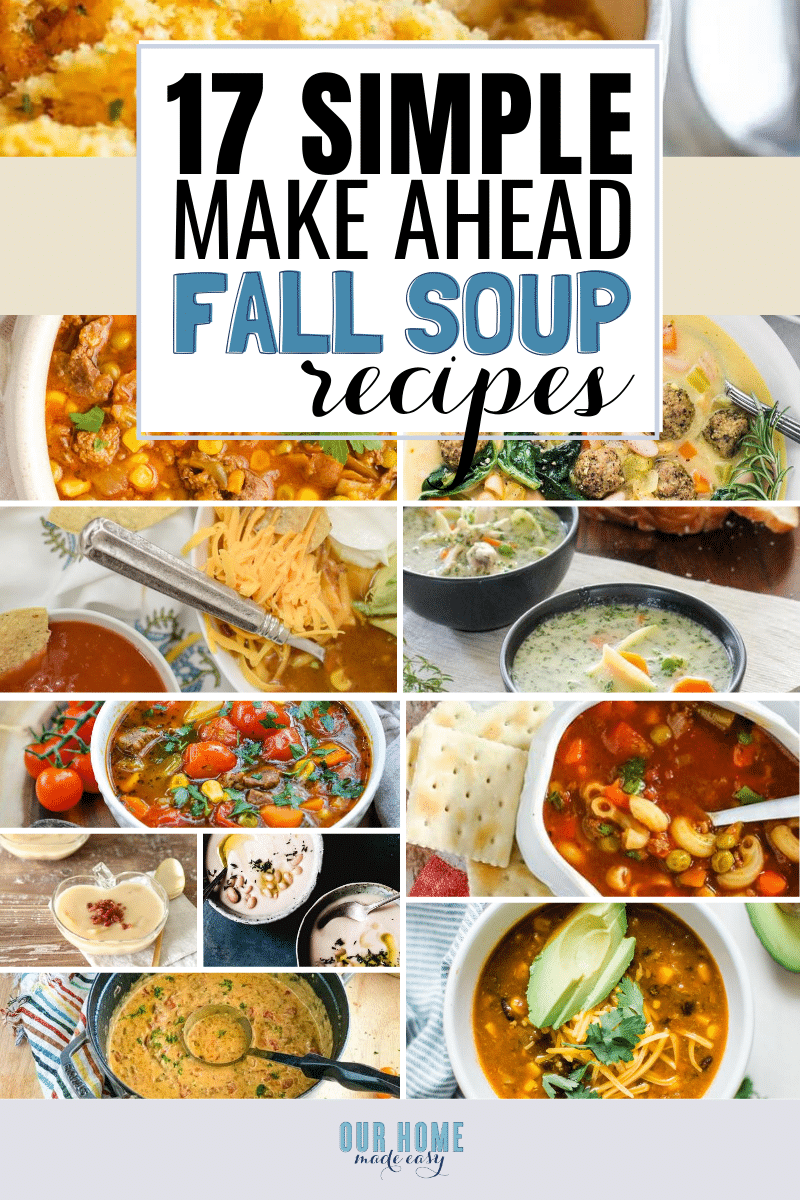 (This post contains affiliate links. Please see my Disclaimer for more information)
Are you ready to open your windows, enjoy cooler days, and take advantage of your slow cooker again? While fall decorations may be the most popular thing about cooler weather, there is something that is equally important– fall soup recipes!
Fall is perfect for soups since the weather isn't hot and with as busy as life gets in September, a make-ahead dinner is perfect for busy nights. Coordinating back to school routines and new after school practices can wreak havoc on any school year. You can avoid the hassle of dinner while still serving up a healthy option by using your Slow Cooker or Instant Pot.
Other Posts I Think You'll Love: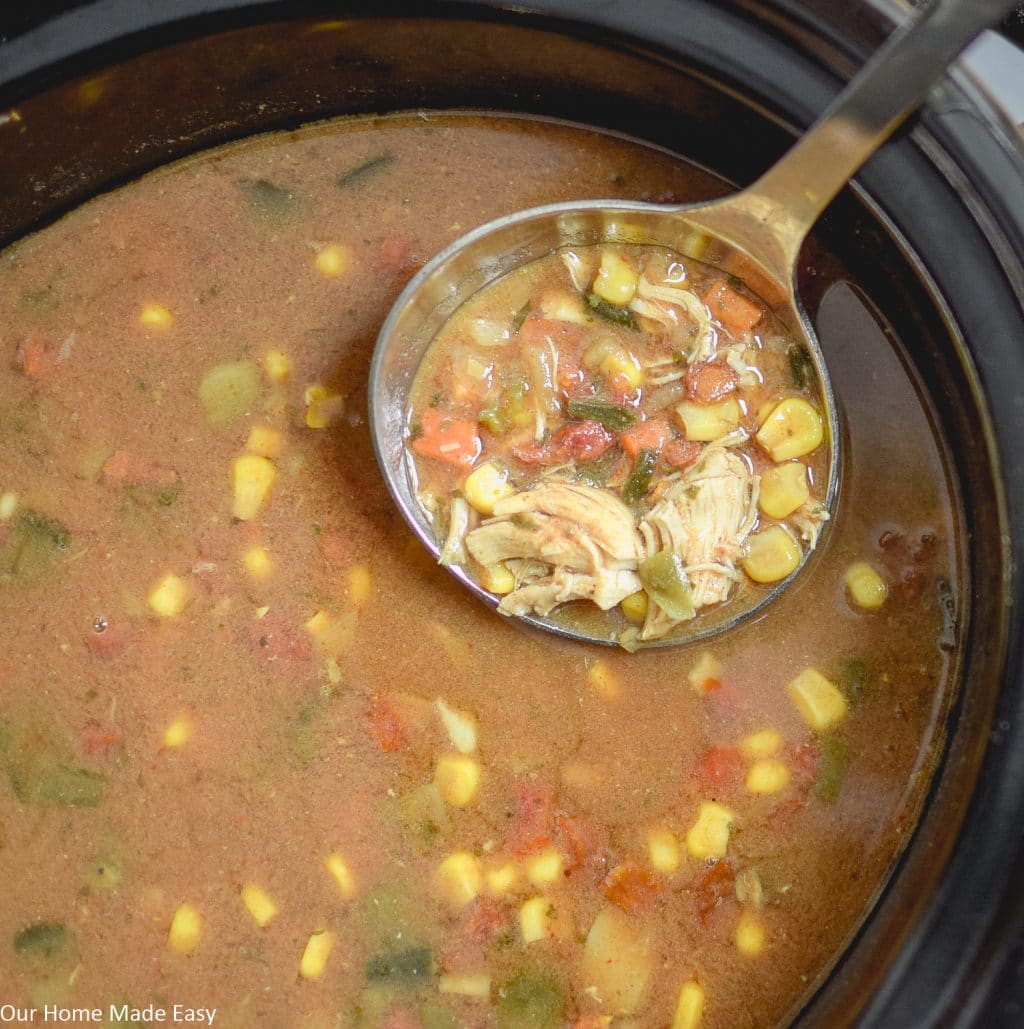 How to Make the Perfect Filling, Comforting Weeknight Dinner
If your family is hesitant about soup for dinner because they think they aren't filling enough, consider adding these sides to make the perfect filling, comforting weeknight dinner:
Crusty French Bread (throw it in the oven for a few minutes and serve with butter)
Homemade Cornbread ( I absolutely love this cornbread recipe, however, "JIFFY" works so well too!)
Green Salad (Buy a pre-packaged salad kit at the store for 30-second salad!)
How to Make Soups Freezer Friendly
If you love making dinners ahead of time, take advantage of these Fall soup recipes! You'll find that so many are perfect for freezing later. I've found that the most freezer-friendly meals are the ones that don't have a lot of potatoes (they breakdown) or cheese. For some reason, to me, the texture is "off."
If you don't want any extra work, I would make a large batch of soup one day and enjoy it for dinner. Then, I would freeze the leftovers for another busy night when making dinner just isn't happening! Once the soup has cooled, pour it into a gallon freezer bag and lay it flat in your freezer.
Defrost and serve with bread and a salad. Easy peasy dinner!
Easy Make Ahead Meal Prep: Simple Fall Soup Recipes
Don't they all look so yummy and easy to make? Add them to this week's meals and you'll be enjoying extra time outside of the kitchen with these simple Fall soup recipes!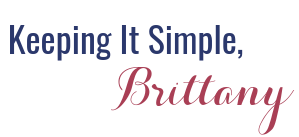 PIN FOR LATER: