Easy Instant Pot Beef Roast
This instant pot beef roast will make a family favorite dinner in only an hour! It's perfect for busy nights when you crave comfort food. Love slow cookers? Find more than 25 Easy Slow Cooker Recipes here!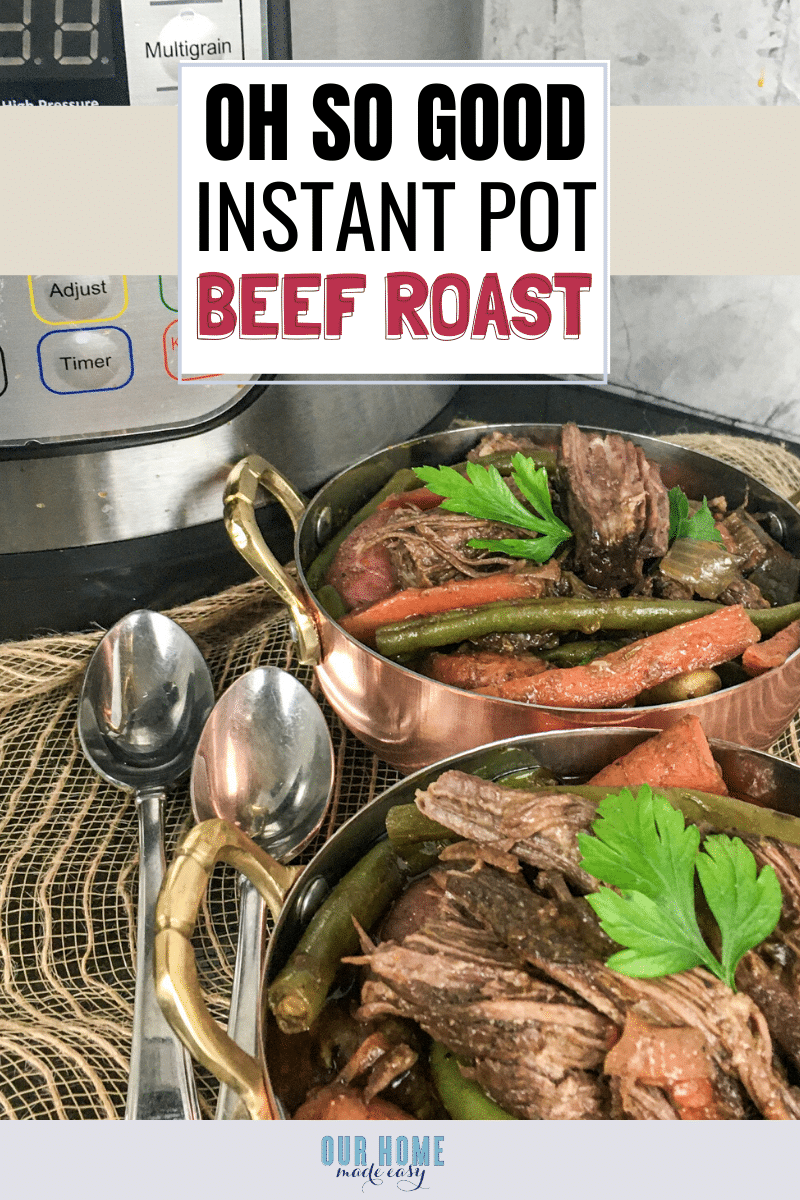 (This post contains affiliate links. Please see my Disclaimer for more information)
Quick comfort food during the week?
Do I dare say it's possible?
Totally!
You'll love using your Instant Pot this week to make a super comforting classic beef roast. It's perfect for making an inexpensive chuck roast super tender– in just an hour.
Instant Pot Beef Roast
This pot roast recipe has such a good flavor due to mixing in a few spices and an unexpected flavor. Cocoa!
Don't let the ingredient list scare you away. They are likely spices you already have on-hand for pantry staples and when mixed together, give such a great flavor that your entire family will enjoy.
One of the best parts about this recipe?
It's all one-pot clean-up.
While the Instant Pot® beef roast is cooking you can step away and help the kids with homework, change over a load of laundry, or declutter your kitchen. It's practically a set-it and forget-it kinda dinner.
First, you'll want to sautee your chuck roast. This will help give the chuck roast a better texture when you're eating it. If you can, don't skip this step. I like to sautee the beef roast while I'm prepping the veggies.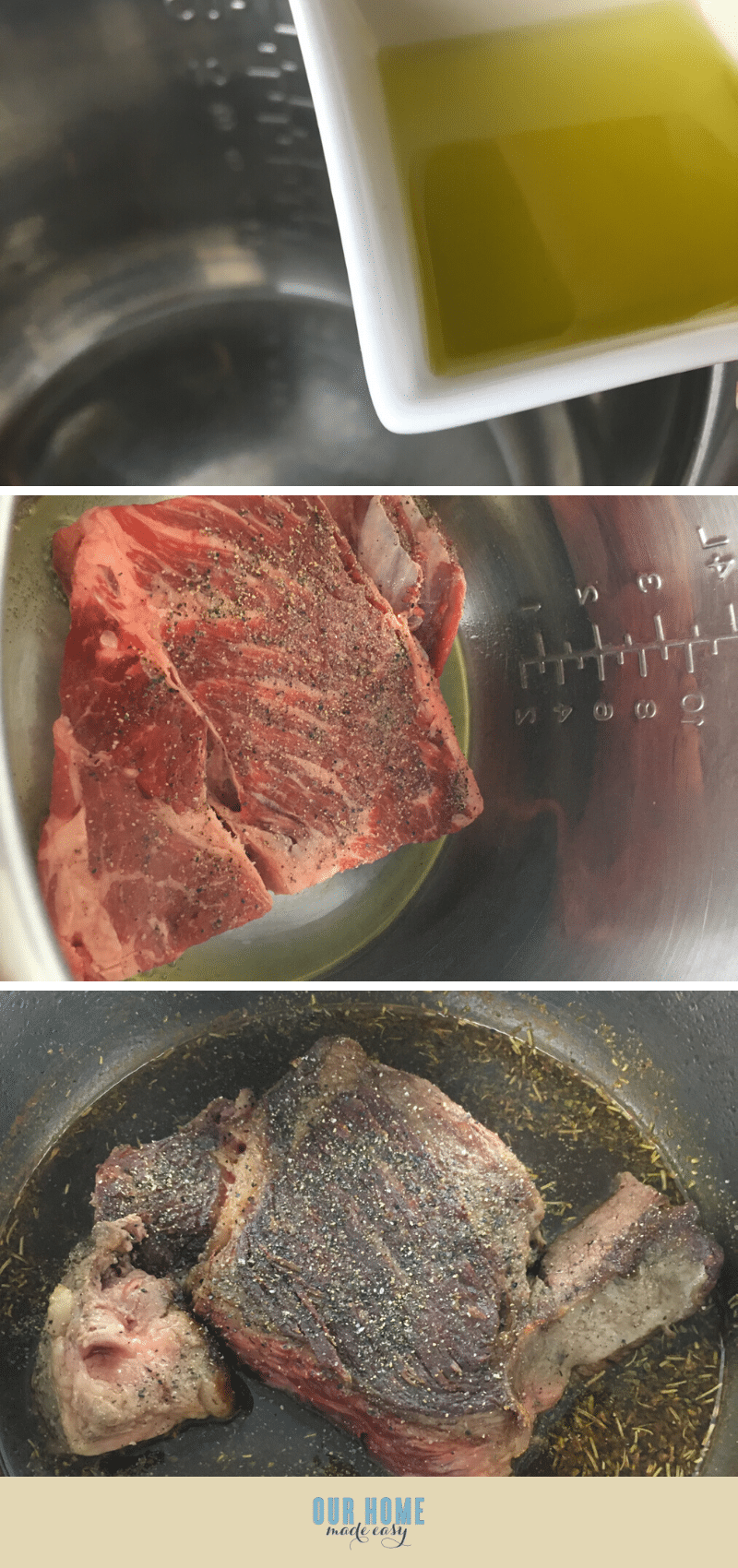 You won't find that this pot roast gets too soggy since you're not cooking it too long in the pressure cooker.
Next, you'll want to remove the roast for a moment, and mix together your broth!
Once you have your beef broth in the Instant Pot®, don't forget to mix in all the pieces stuck at the bottom of the pan. These are really good for adding flavor and it gives you a head start at cleaning the pot. 🙂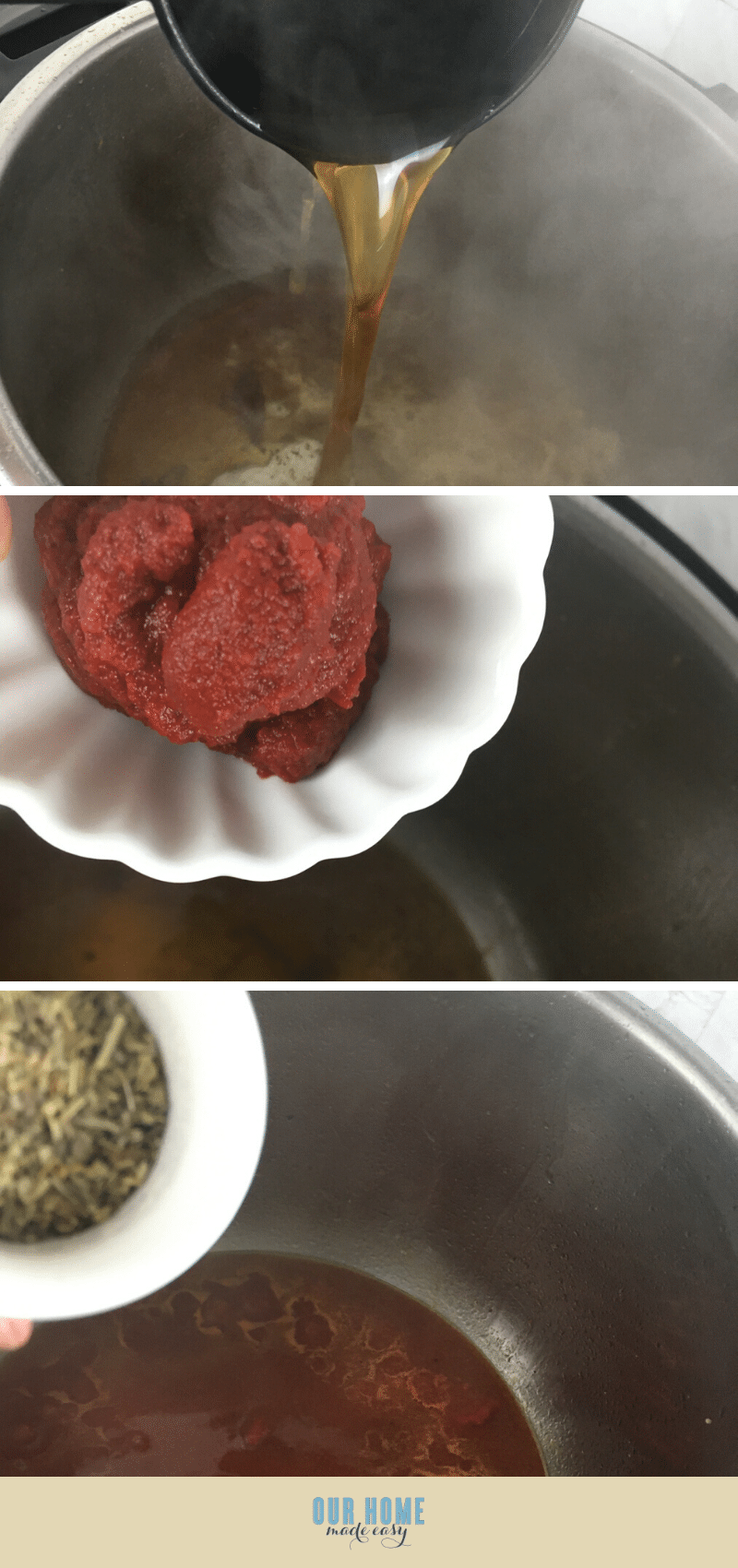 Other Recipes You'll Love:
You may be a little surprised to see the cocoa in the recipe, but it adds some extra depth that you wouldn't normally get in an hour long cook. If you have it on-hand, use it! I like to stock up on small cans of Tomato Paste when it's on sale. It's just about the perfect amount for most of our dinner recipes.
Lastly, once your pot roast is cooked, add in your veggies! You'll cook them for less than 5 minutes and allow the Instant Pot® to naturally release.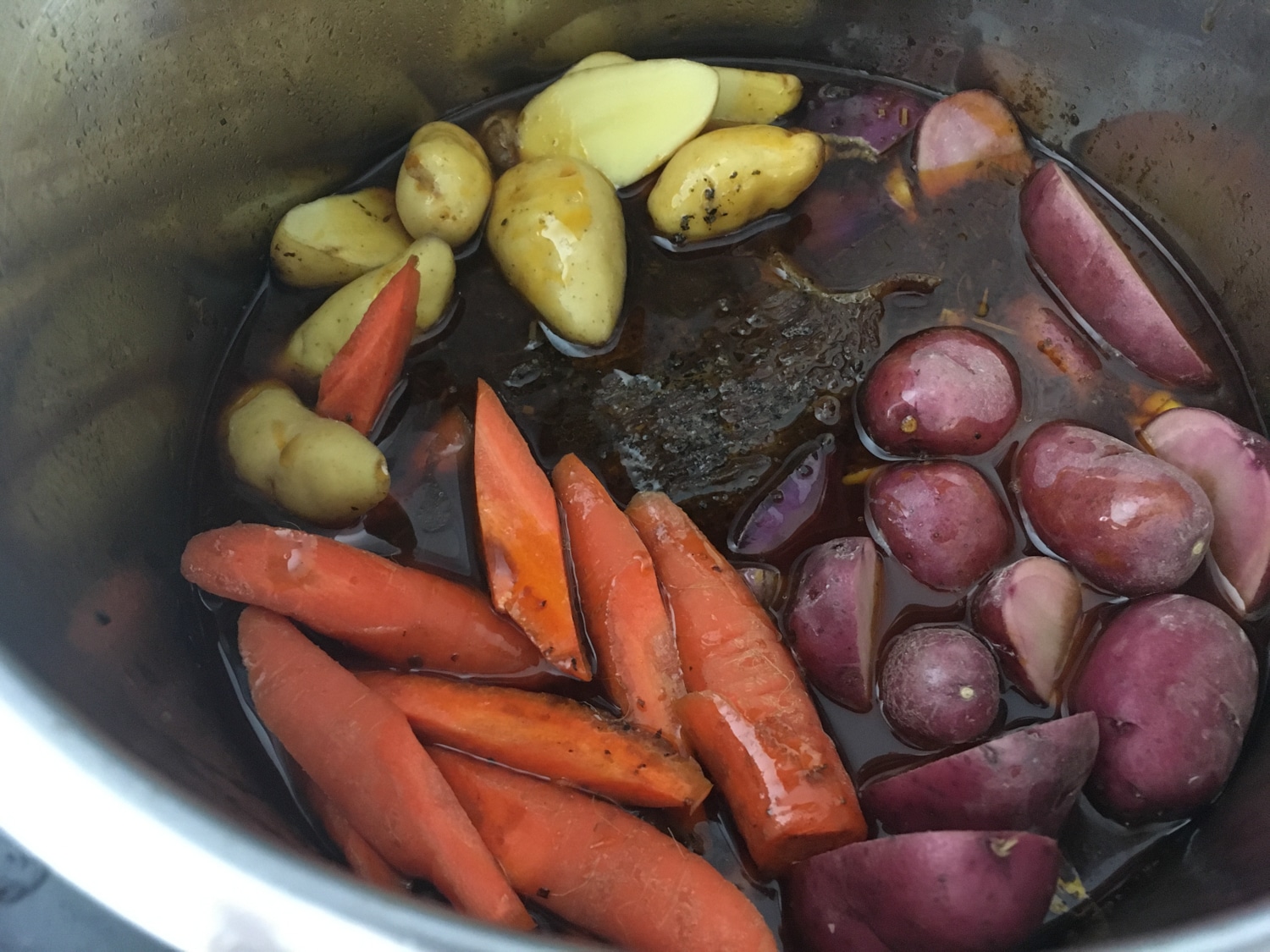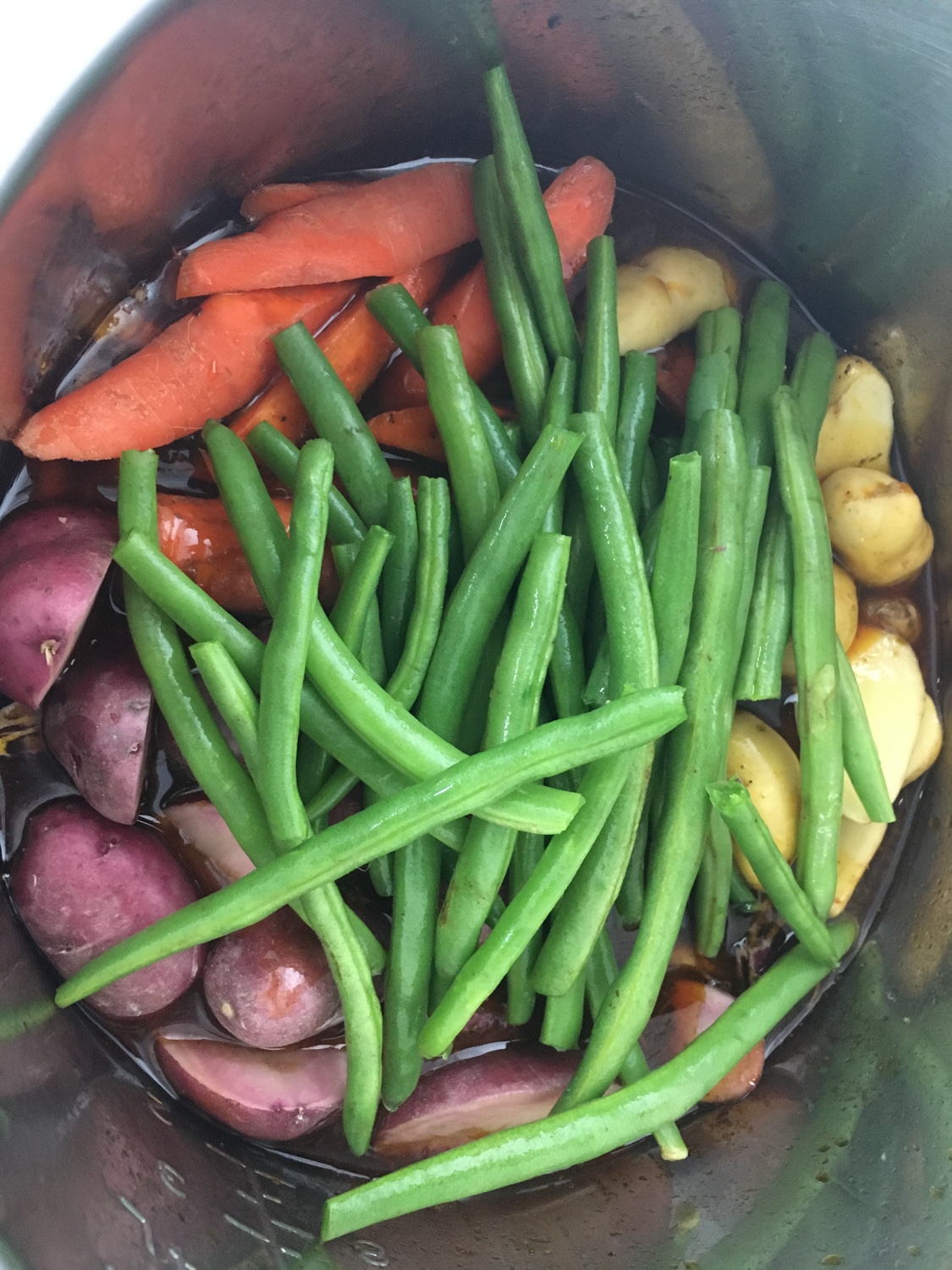 Doesn't it look so good?
What If My Beef Roast is Frozen?
If your beef roast is frozen, you can still make this pot roast recipe! However, skip the searing part of the recipe directions. Increase your cooking time by 25 minutes, let naturally release and check the temperature to ensure it's cooked through to at least 165 degrees.
Can I Turn This Instant Pot Recipe Into a Slow Cooker Recipe?
Absolutely! Before you leave for work, prep and start this recipe. Start by cutting your onions into big sections and laying them across your 6 Quart Slow Cooker. Then add your chuck roast. Loosely arrange your veggies around the roast. Mix 2 cups of Beef Broth with your spices and pour over your meat & veggies.
Cook on low for 8-10 hours! [You may need some extra beef broth in the last hour of cooking]
Shred the meat and serve.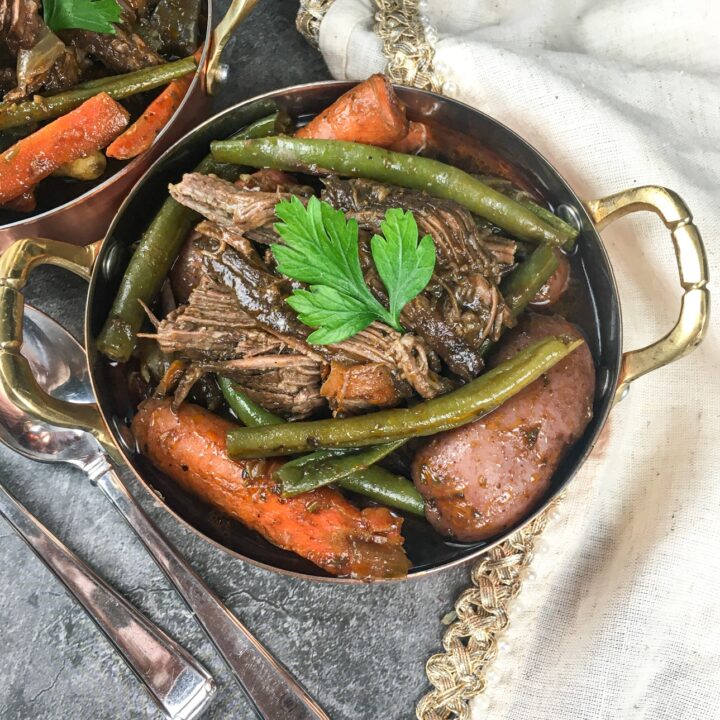 Instant Pot Beef Roast
Cook Time:
1 hour
5 minutes
Additional Time:
15 minutes
Total Time:
1 hour
35 minutes
Craving comfort food? Make this Instant Pot Beef Roast tonight! It's perfect for nights when you want to cook a flavorful roast but don't have much time.
Ingredients
2 T. extra virgin olive oil
3-4 lbs. chuck roast, trimmed
Salt & black pepper, to taste
4 c. beef broth, preferably organic, divided
2 T. tomato paste
1 T. Italian seasoning
1 T. cocoa powder, unsweetened
1½ t. garlic powder
½ small red onion, diced
3 large carrots, diced
1 lbs. multi-colored fingerling potatoes, halved
1 lbs. green beans, trimmed
3 T. fresh parsley leaves, chopped (optional)
Instructions
Add the olive oil to the Instant Pot® inner cooking pot and select the "Sauté'
function. Use the "Adjust" button to select the "More" (high) setting.

Once hot, add the roast and season with salt and black pepper, to taste. Sear the
roast on all sides, approximately 3-4 minutes per side. Remove roast from
Instant Pot® and transfer to a platter. Set aside.

Deglaze Instant Pot® inner pot by adding the beef broth and gently scraping the bottom
with a rubber spatula to release the brown bits. Add the tomato paste, Italian
seasoning, cocoa powder, and garlic powder, and stir to combine. Push the "Keep
Warm/Cancel" button to turn off the Sauté function.

Return the roast to the Instant Pot® and add the lid. Lock the lid into place and set
the vent to "Sealing." Select the "Manual" button and adjust to the "High" setting, if necessary. Set cook time to 60 minutes.

When cook time is complete, allow the pressure to release naturally for 10 minutes
before doing a quick release on any remaining pressure. Add onion, carrots,
potatoes, and green beans on top of the roast.
Cover and lock the lid into place. Set the vent to "Sealing" and push the "Manual"
button (should still be on "High.") Adjust cook time to 3 minutes.
When cook time is complete, allow the pressure to release naturally for 5 minutes
before doing a quick release on any remaining pressure.
Carefully remove lid and transfer roast and vegetables to a serving platter. Serve
immediately garnished with fresh parsley, if desired. Enjoy!
Notes
Save time by prepping the onions, carrots, potatoes, and green beans after the roast starts cooking!
If you love make-ahead dinners, don't forget to grab your copy of my FREE cookbook of slow cooker recipes that need SIX ingredients or LESS! Not only are they really yummy but so easy, too!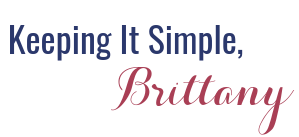 PIN FOR LATER: