18 Ideas for Small Bathroom Storage! [ORC Week 5]
Whoa! This is the last week before next week's final reveal! Can you believe the our little powder room is almost ready to go? I am so excited to have one room finished. If you're new here, I'm Brittany. I am passionate about sharing time saving advice & easy projects for busy moms.
This month we've participated in the One Room Challenge. Over the past month I've shared my design plan, how to easily Board & Batten walls, install a new pedestal sink, and finally added accent tile. Whew. It's been busy!

This week we are installing small shelving above the toilet. The powder room desperately needs storage and some character to fill up the walls! We created the floating shelving for only a few dollars apiece. We used our go-to stain and it pops against the gray-blue walls.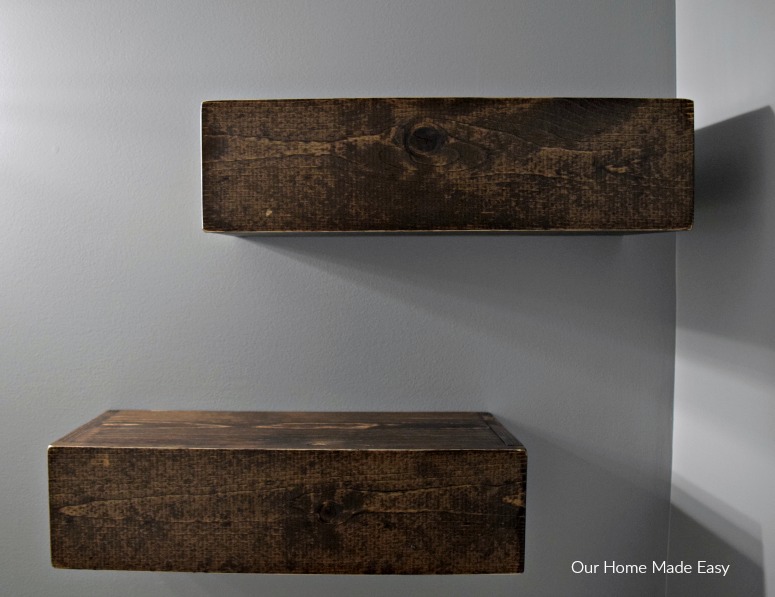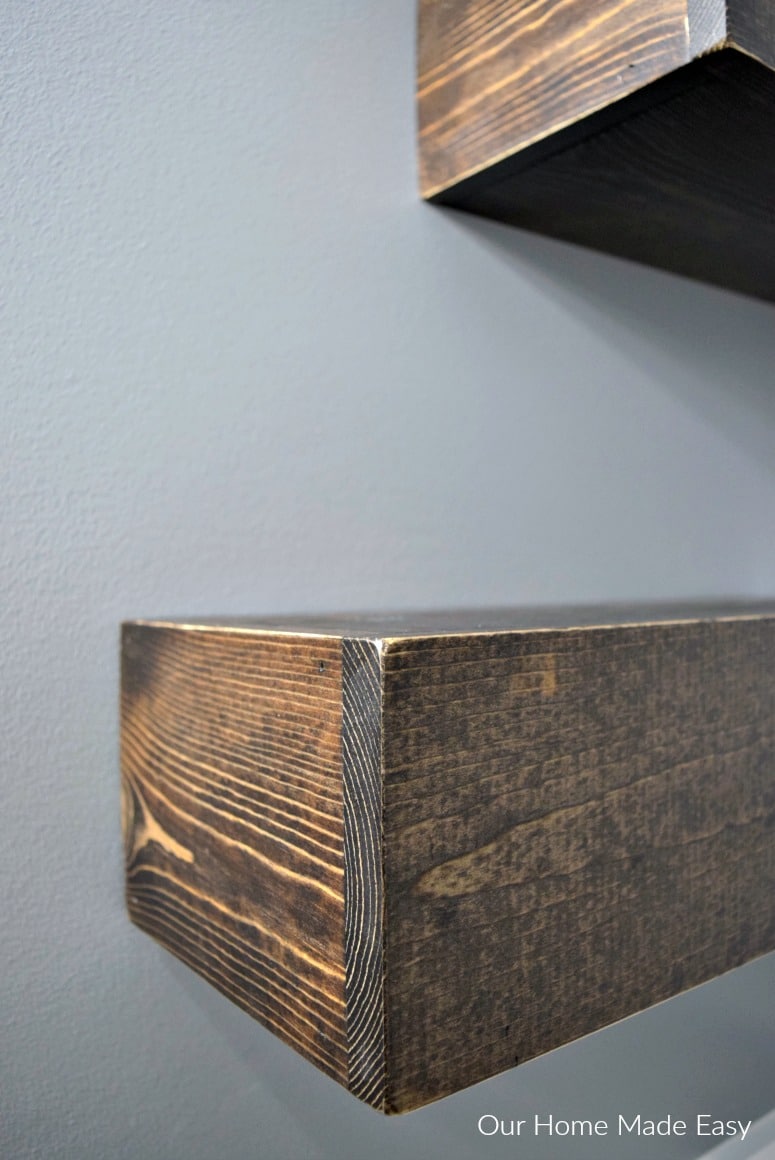 Now, I can place taller objects on the left hand side and the right side takes up space against the far wall. I don't feel compelled to try and fill up the entire space, because it feels like something is already there. Hopefully that makes sense. 🙂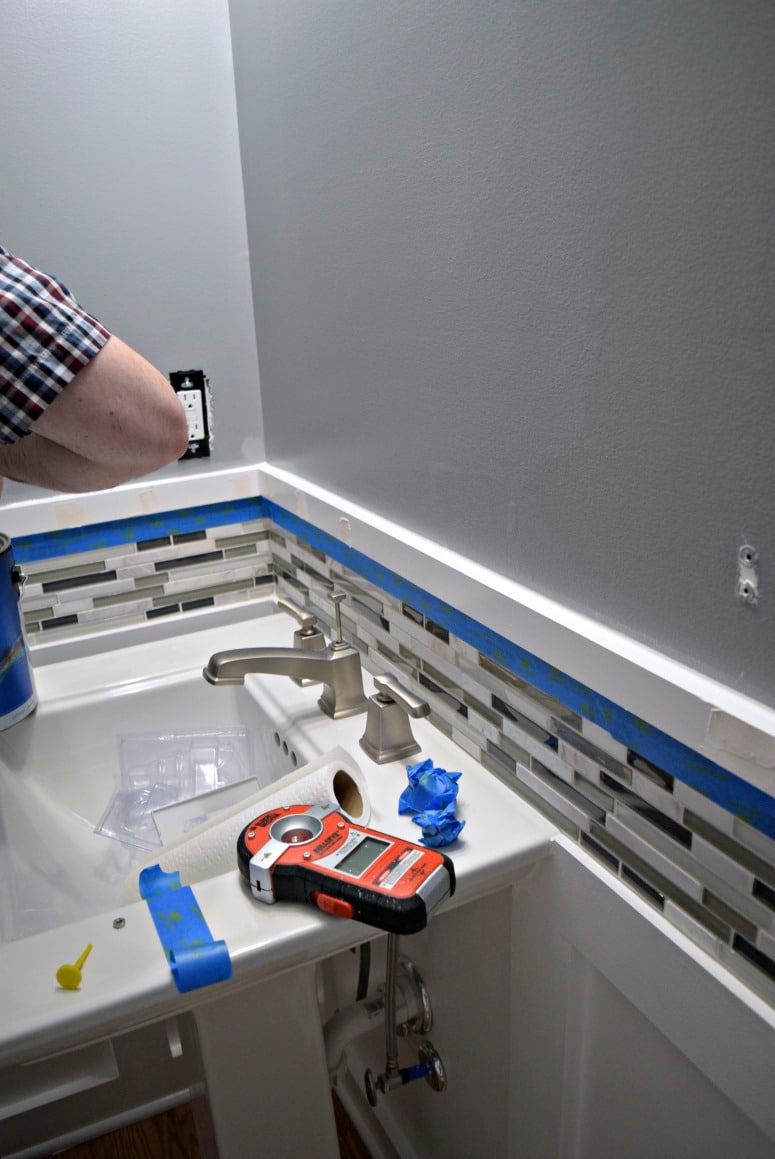 In addition to installing the floating shelving, Jordan was busy spackling, caulking, and finishing painting the walls. They are looking so nice!! This is already my favorite room in the house. 🙂
While we are finishing up the shelving, and installing all the other items on my to-do lists, I wanted to share with you 18 storage solutions that are perfect for the toilet. Who says they have to be boring??
(This post contains affiliate links. If you shop from my blog, I may be compensated for clicks or purchases that you make. Read my disclaimer page for more information.)

Which one is your favorite? I love how each cabinet or shelf adds personality to a small room. Little touches are so easy, but sometimes we forget them! I thought our shelves added some fun to our room by deliberately making them off sides.
Have a great week and I cannot wait to share the FINAL REVEAL next week! Yay!!
Take a look at the Powder Room progress here:
Week One: Powder Room Makeover Design Plan
Week Two: 11 Things You Need to Know Before Making Board & Batten Walls
Week Three: How to Install a Pedestal Sink
Week Four: Adding Accent Mosaic Tile & Painting the Walls
Week Five: 18 Small Storage Solutions for Over the Toilet (You're Here!)
Pin this for later: