Is Grocery Delivery Worth It? 10 Tips for Grocery Shopping Online
Is grocery delivery worth it? Here are 10 tips for grocery shopping online that will help you save money and time!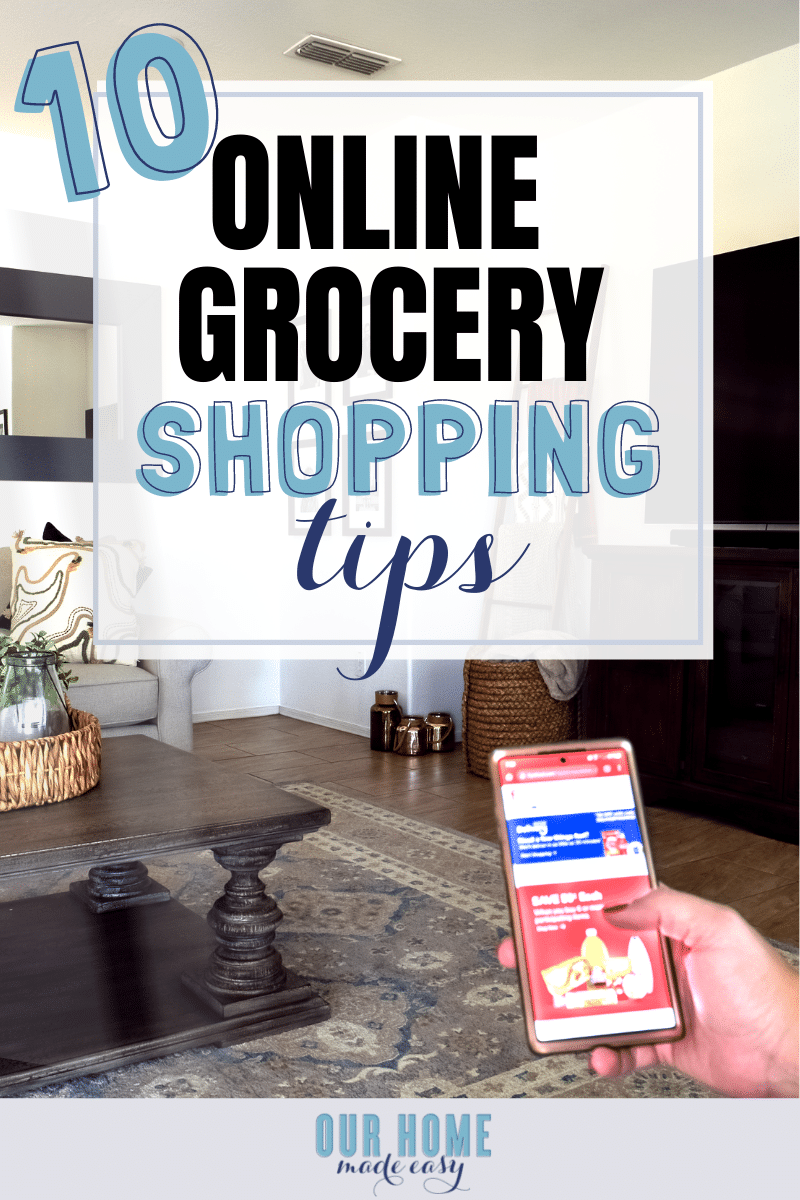 With two kids, a husband, a job, and a busy household, I'm all for ANYTHING that will save me time. So, to me, the answer to "is grocery delivery worth it" is a resounding yes!
But I had my apprehensions at first. I'm a big fan of budgeting, and I try to keep our family bill around $110 per week. Can you feed a family of four for $440 a month? You definitely can, but it means meal planning, making lunches, and creating lists. Can you keep a budget on grocery delivery? I do!
So how does grocery delivery factor in? Will you really save money with grocery delivery, or do all those delivery fees make it not quite worth the luxury? Here's what I found out about saving money with grocery delivery (and how you can start to save money and time too)!
Is Grocery Delivery Worth It or Is It Too Expensive?
Because I keep a tight grocery budget (or try my best to), I was nervous to try grocery delivery at first. We use Shipt, and I was afraid that the combination of the monthly delivery fee, plus tip, plus the lack of coupon-savings would leave us with a much bigger bill.
Of course, despite my affinity for shopping lists, I also get pulled into the occasional impulse by (especially if I'm shopping with kids in tow). You know how it goes—a fun fruit snack here, an interesting new cereal there, and suddenly my grocery bill would creep up a little. Some weeks it would be an extra $10, sometimes an additional $20.
One significant benefit of grocery delivery is that it eliminates those impulse buys. Because you're sticking to a list and ordering online, you aren't tempted to put extra treats in the cart. I can still get some fun items, but I'm not sucked into the flash and marketing of the endcap display. Instead, I pick items more carefully and deliberately.
I also try to shop with coupons and look through the ads for sales. I would plan my meals and trip each week, write down my list and then stick to it as best I could while I stocked up on what we needed. The research, planning, and list-making all take time too.
As a meal planner, I also needed to be sure I got the ingredients for whatever I was making for the week. I was a little worried about how the swapping would work. Would I end up with odd ingredients? Would they choose the less expensive option? What about picking good produce?
On the other hand, I had to weigh the value of my time. Spending 1-2 hours a week on grocery shopping (possibly more if you count looking through the ads, skimming sales and coupons, making my list) was time-consuming and a bit draining. My weekends are when I can pack time in with Jordan and the kids. While I don't mind grocery shopping, it's not exactly a destination for family fun.
So I decided to give grocery delivery a shot, and I absolutely loved it! You can read my honest (unpaid) review of Shipt here and find out all the details about what I like about their service. Fortunately, what I've found about using a grocery delivery service can apply to all sorts of grocery delivery options, so choose the one that works best with your favorite store!
So is grocery delivery worth it? Oh yeah! Follow these 10 tips for grocery delivery success!
10 Tips to Make Grocery Delivery Worth It
Saving money with grocery delivery requires dedication and strategy. Keep in mind that one of the most significant ways you save is by cutting back on your time. We all know how valuable time is, especially to busy working moms! (And if you need help getting control of your time, don't miss my Ultimate Home Binder for Busy Moms!)
Hours you normally spend walking up and down grocery store aisles can instead be spent enjoying your kiddos, catching up on your to-do list, bonding with your spouse, or getting in some much-deserved relaxation. Take back your time (and still save money) by using grocery delivery.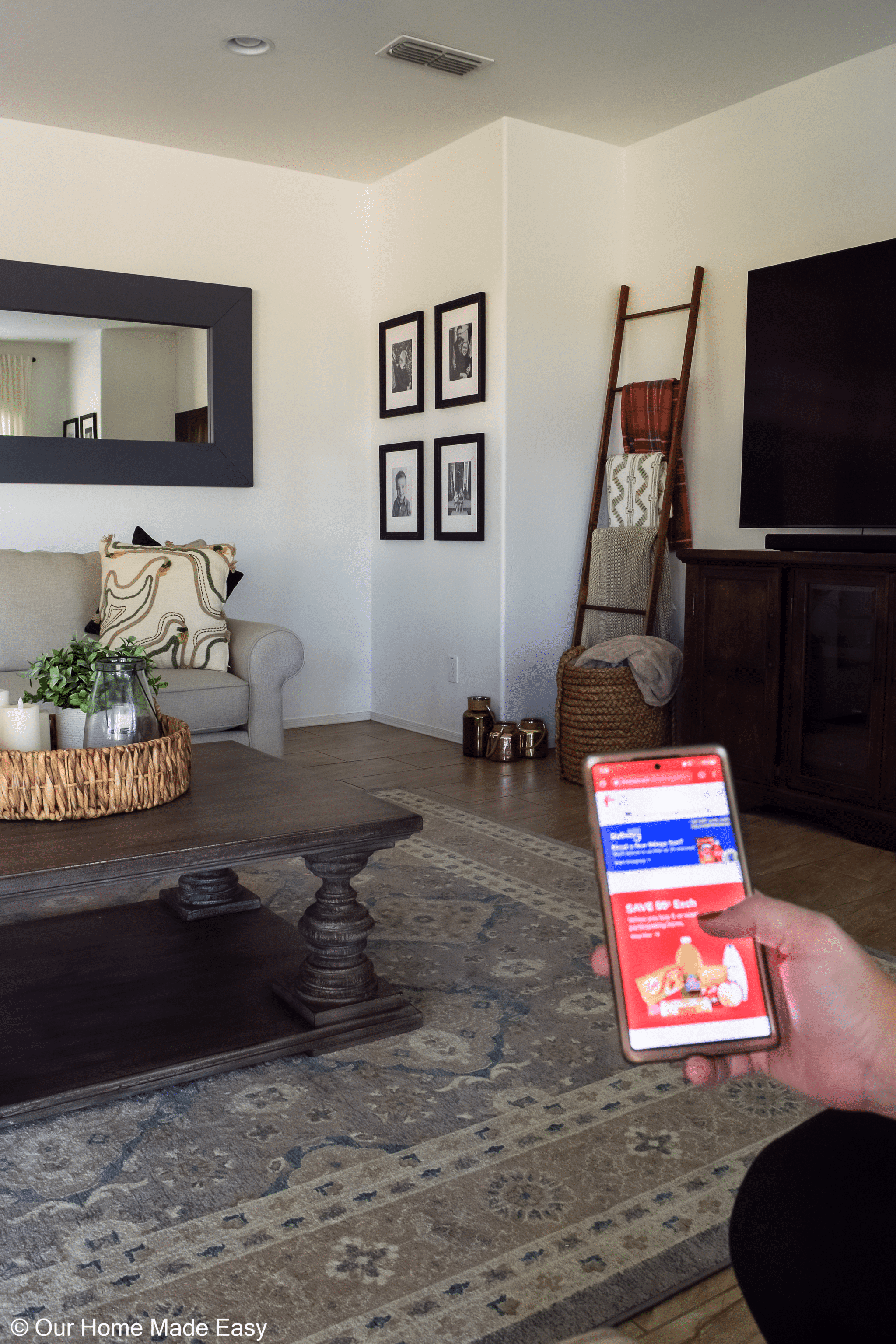 1. Meal Plan
I swear by meal planning because it really saves a ton of time and energy throughout the week. It keeps me from going through the dilemma of "what to cook" after a long workday. It also helps us make healthier choices. While meal planning takes some of the spontaneity out of dinner time, it more than makes up for it by ensuring you know what to buy at the store and don't have to waste brainpower deciding on dinner.
Before doing grocery delivery, plan your meals. You may want to stay flexible with your proteins, so you can shop sales as needed. For example, taco or pasta night might require ground beef, but plan for swaps like ground turkey or soy crumbles if it's a little cheaper that week. Not only will you save money meal planning, but you'll save time too.
2. Make a Grocery List
Make a grocery list before you shop, just as you would when going to a store. While grocery shopping online and getting groceries delivered saves you a lot in terms of impulse buys, you'll still see certain items that look tempting as you browse to fill your cart.
When you go in with a list, you'll be sure you don't forget any essential items. Your shopping will be fast and efficient as you search for each item, click and add. Since grocery delivery eliminates the need for weeknight trips to the store for last-minute dinners, it's important to get everything on your list in one go. If you forget an item, you might find yourself running out (which defies the purpose of grocery delivery in the first place).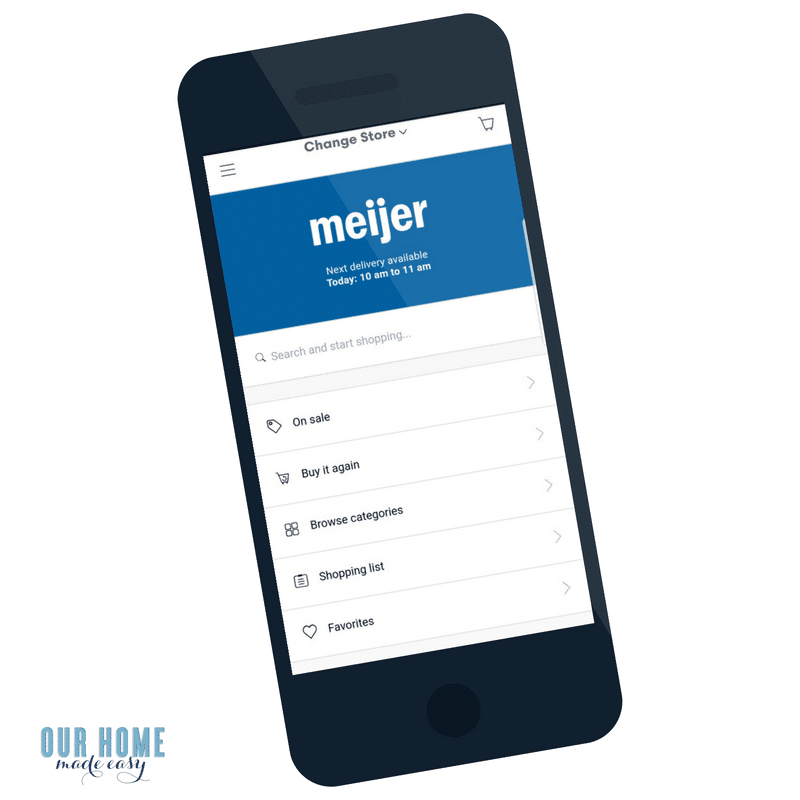 3. Do a Quick inventory
Before I grocery shop online, I like to do a quick inventory of my freezer and cupboards. I check to make sure we aren't running low on any staples like salad dressing, ketchup, or other condiments. It seems to be those items that don't always make it on the weekly list.
As you get a routine for grocery shopping online, you'll start to figure out what works best for you. Some people like to add items through the app on their phones as they go throughout the week. Others prefer to keep a paper list (or a list in their phone notes) and then add all the items at once when they have time to shop.
4. Set Up Your Account
Depending on your preferred store, you may want to use Shipt, Amazon Fresh, Instacart, or a specific store app for grocery delivery. You may also want to experiment with a few to see which one you like the best. I've worked mainly with Shipt, but I know plenty of people who swear by Amazon Fresh and other people who love Instacart.
The best grocery delivery apps that I've looked at are:
When you decide on your preferred service and store, set up an account and download the app. Having the app right on your phone will make it easier to add items when you need to throughout the week. It will also help you get notifications about deals, specials, and other important information.
5. Look for Deals
I used to love sorting through all the different store ads and then shopping the sales. Fortunately, you can still do that, even if you use grocery delivery. Many grocery delivery services will prompt you when they're running deals, promotions, and coupons.
Shipt, for example, runs through Target, so you still get access to the Target specials and sales available for the week. Yes, there's a monthly (or annual fee) for grocery delivery, and it's a little more challenging to use coupons, but you will still find plenty of deals with a little sleuthing. The ability to still take advantage of deals makes grocery delivery worth it.
6. Re-Add Items to Your Cart
One convenient feature of grocery delivery services is the ability to re-add items to your cart. I find that this saves a ton of time because you can click "add items from my last trip." From there, you can weed out what you don't need (which saves you from having to look up and add each item on the list).
If you meal plan or often eat the same items for breakfast and lunch, the re-add feature is a great time saver that makes grocery delivery worth it. Think of how much time you spend at the grocery store adding the same items to your cart each week!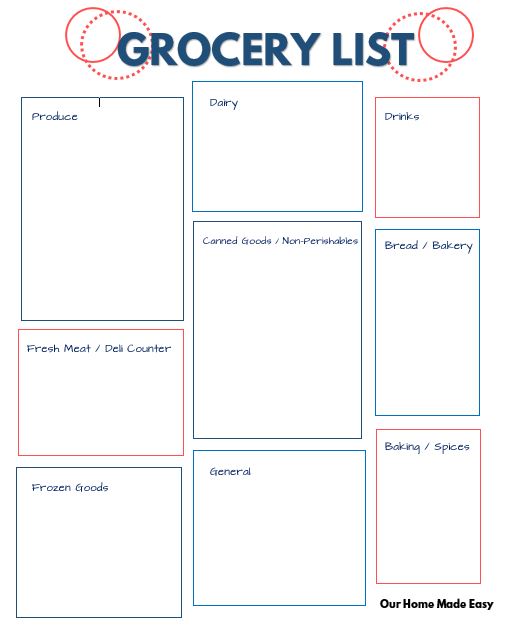 7. Allow Substitutions with Request
One of the aspects of grocery delivery that scared me at first was the "allow substitution" feature. Because I often cook in batches, I really need to have all the ingredients for a recipe right on hand. I worried that they would get swapped out for some odd choices or a different ingredient that wouldn't work for my recipe.
I was pleased to find out that most of the popular grocery delivery services allow substitutions upon request. In other words, your shopper can text you and clarify if a particular swap is okay. Some let you only allow for substitutions on certain items—which can be helpful if you're careful about your diet (for example, if you're a vegetarian) or have a household member with allergies, where a substitution could be dangerous.
8. Always Tip
If you're trying to save money and wondering if grocery delivery is worth it, you may be hesitant about the tipping aspect. After all, do you really want to tip someone for doing a job you could do yourself? But just like eating at a restaurant or enjoying any other service, tipping is customary, appropriate, and important.
Remember that grocery delivery shoppers are often relying on those tips as part of their salary. Most of them work very hard to do a job that saves you a lot of time and effort. If you need to cut back somewhere to save money, skip out on a treat, or cut out the cookies—don't shortchange the delivery driver on their tip! Most services make it easy by offering a suggested amount right in the total.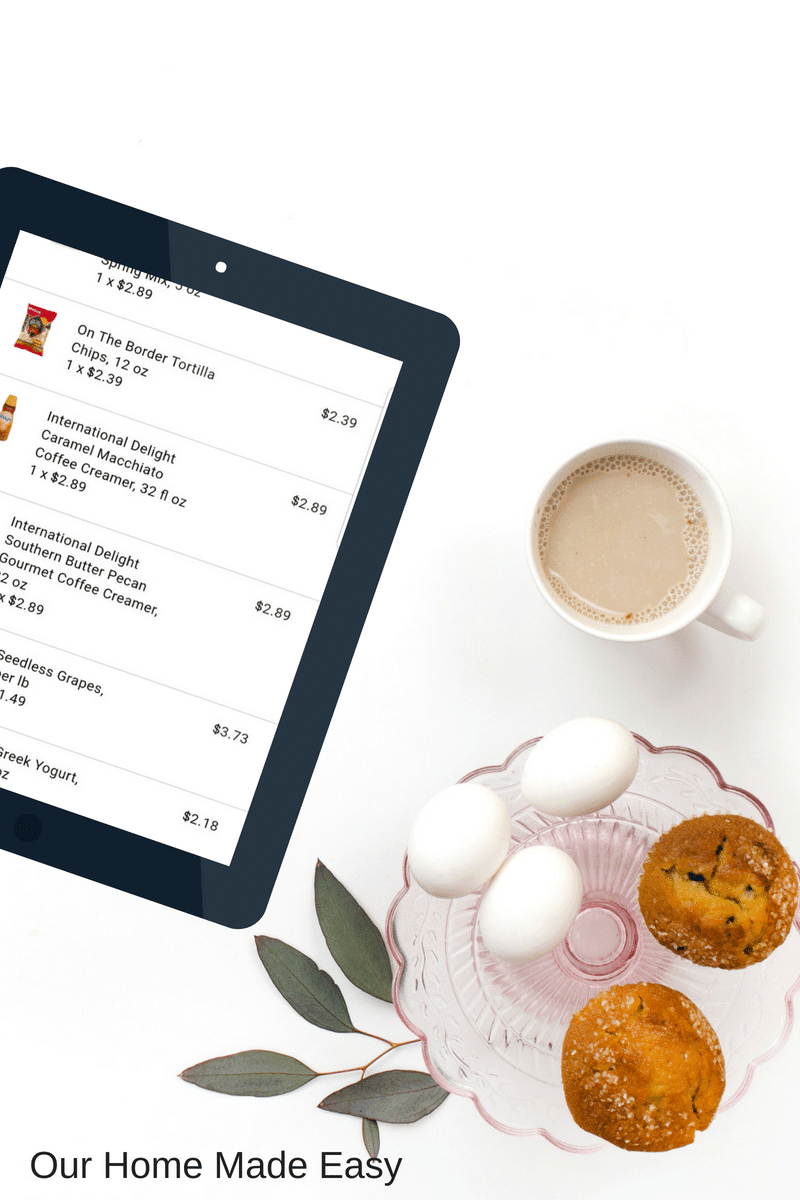 9. Be Flexible
To be successful with grocery delivery, it's important to be a little flexible. Most of the time, the delivery service offers the same items as your preferred store. Since you won't be checking the produce or comparing items as you shop, you might not get the PERFECT item every time. That's okay.
Doing grocery delivery has taught me that meals rarely suffer from substitutions and swaps. I used to worry about not having the exact ingredients, and I might even visit several stores. But now, I've learned that there are plenty of ways to change up recipes (like your tried and true casserole go-to), and the results will still turn out delicious!
10. Put Away Immediately
Finally, if you decide that grocery delivery is worth it for you, take the time to put away all the items right away. In the winter, leaving grocery items out on the porch can cause them to freeze or get wet. In the summer, of course, heat isn't in your favor.
I schedule the grocery delivery at a time when I know I'll be home so that I can put the groceries away quickly and easily. I've found that some shoppers even group like-items, making it extra simple to empty a grocery bag of freezer goods or pantry staples.
Grocery delivery is one of those resources for working moms that makes life so much easier. If you haven't tried it yet, I suggest giving it a shot! If you have, let me know what you think in the comments below!
Other Posts I Know That You'll Love
I hope that you found these tricks useful! Do you have some secret tips yourself? I'd love to hear it from you through the comment section below!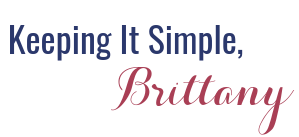 PIN FOR LATER: