These super yummy eggnog cookies are perfect for those in your family who love a sweet treat!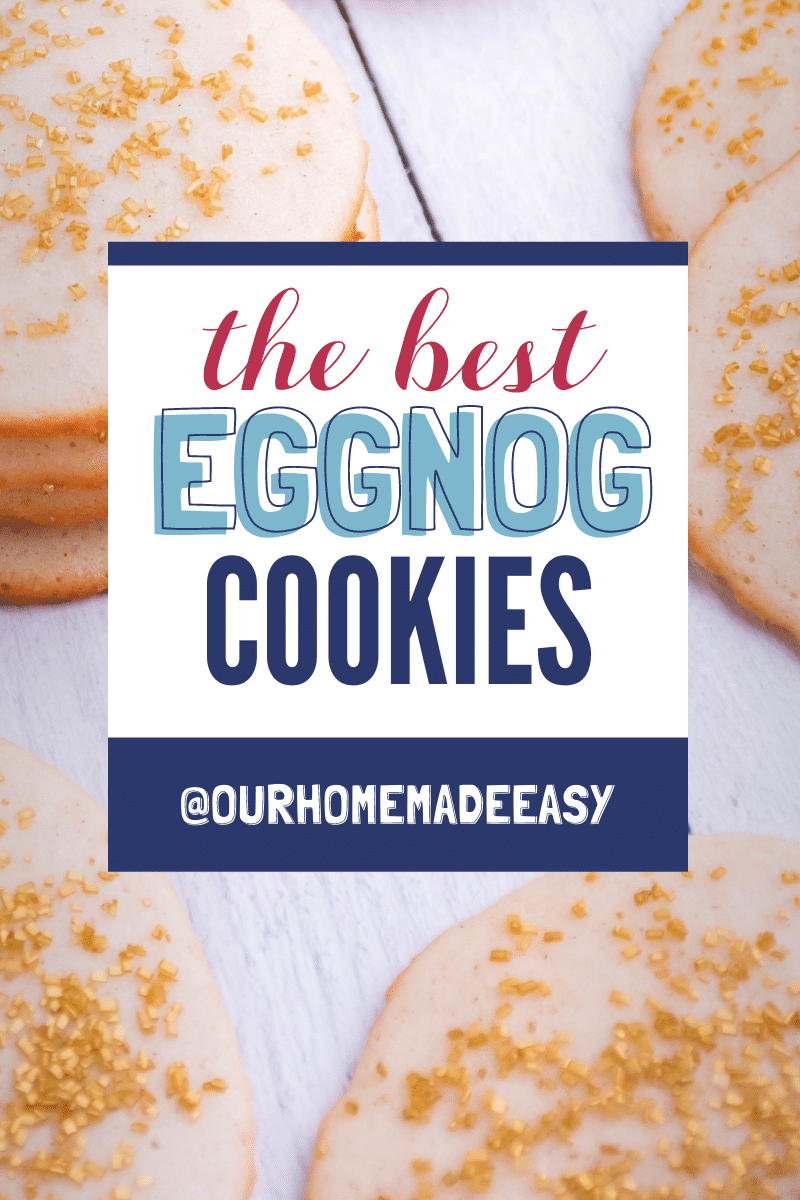 (This post contains affiliate links. Please see my Disclaimer for more information)
Aubrey & Jordan share a love for eggnog. While I've never been a fan, I've also never turned down an opportunity to try out a new cookie recipe. Voila—eggnog cookies!
This year the two of them have already discovered a new-to-them Cinnamon flavor Eggnog at Fry's grocery store. These cookies are a spin on their new favorite treat//drink.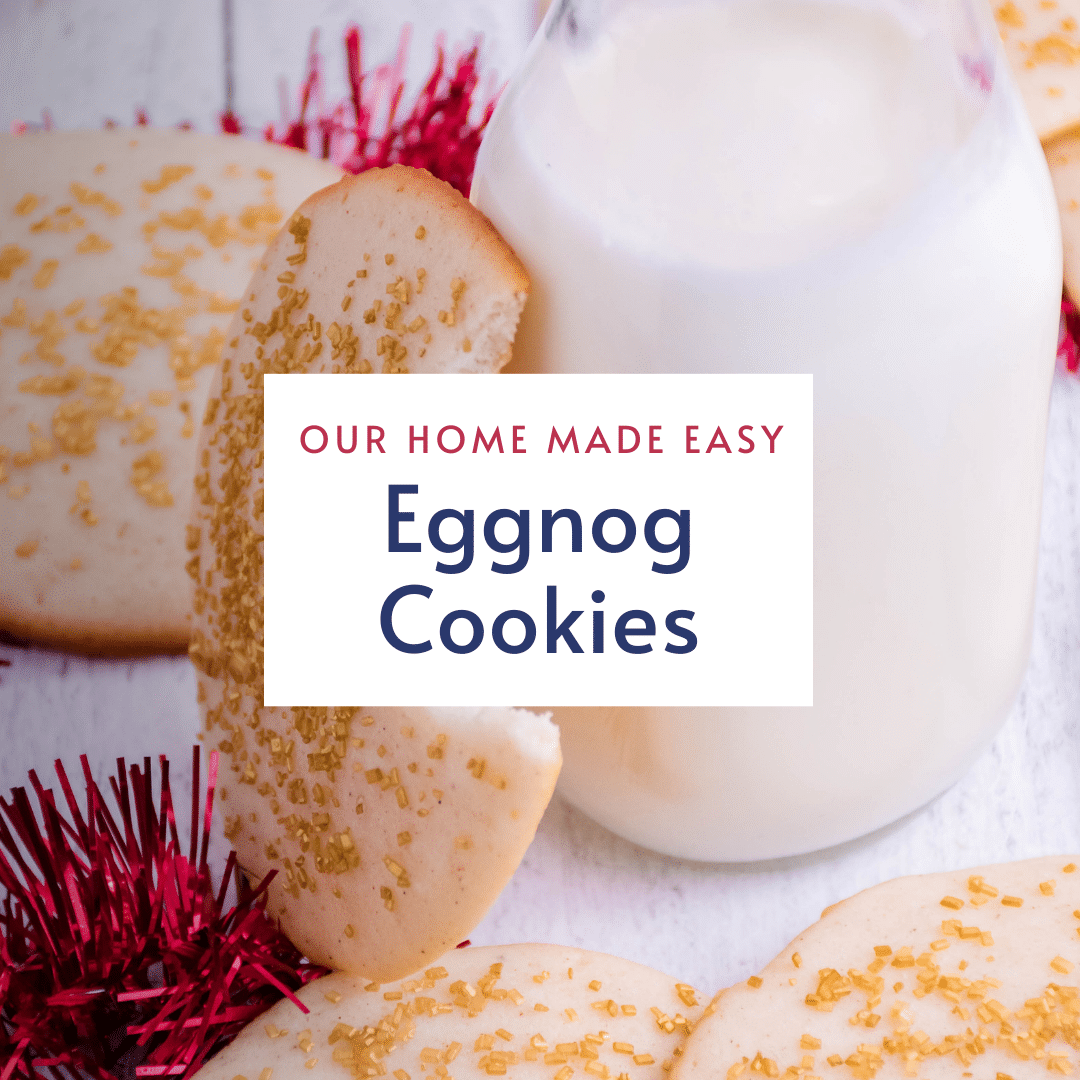 Eggnog Cookies Recipe
These cookies use something that I don't traditionally use in recipes—egg whites. Need a great egg white tutorial? This one is my favorite to use for separating egg whites.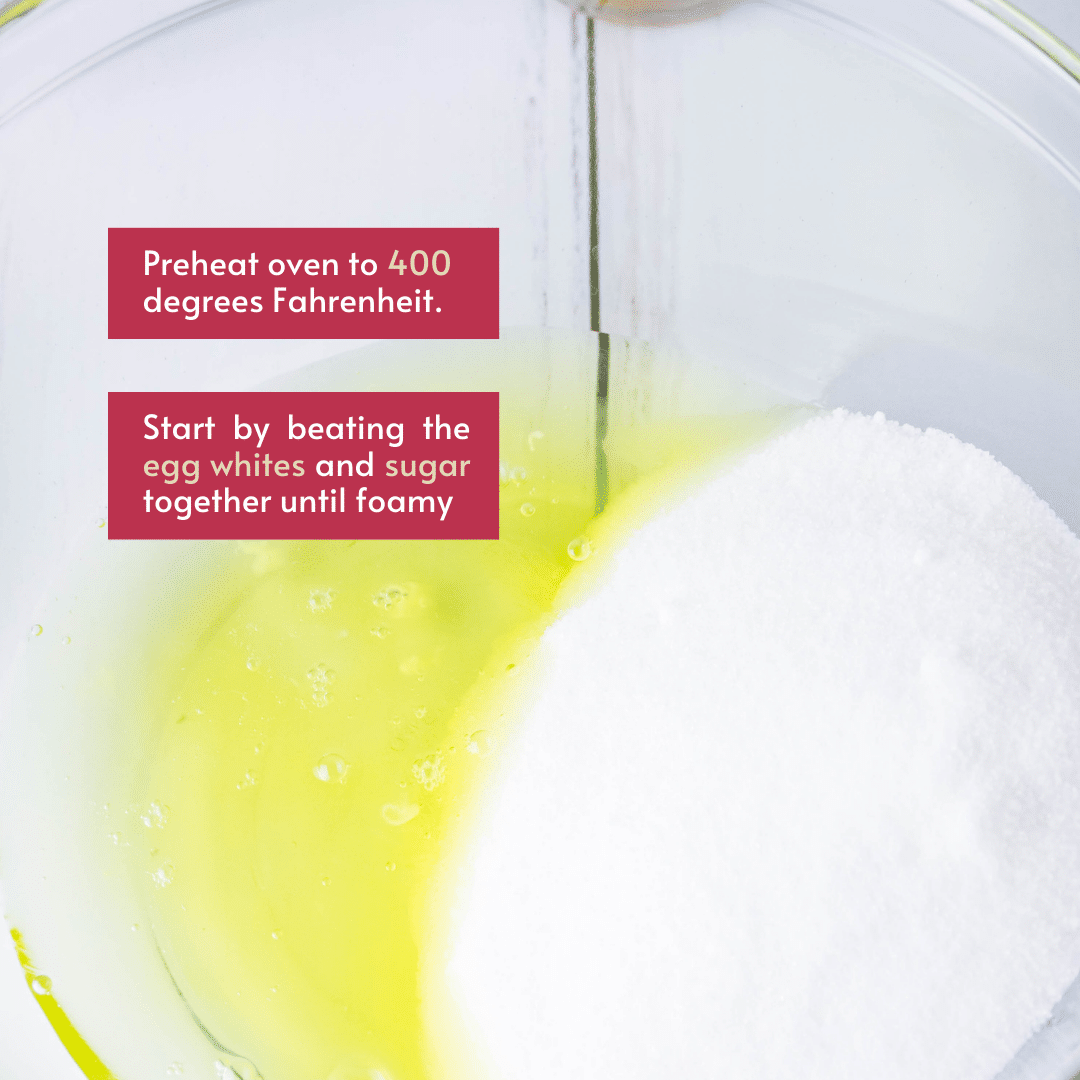 Once your eggs are ready, you will mix them with sugar. You could use a hand mixer, or if you prefer a stand mixer, use the wire whisk setting as this batter is really thin.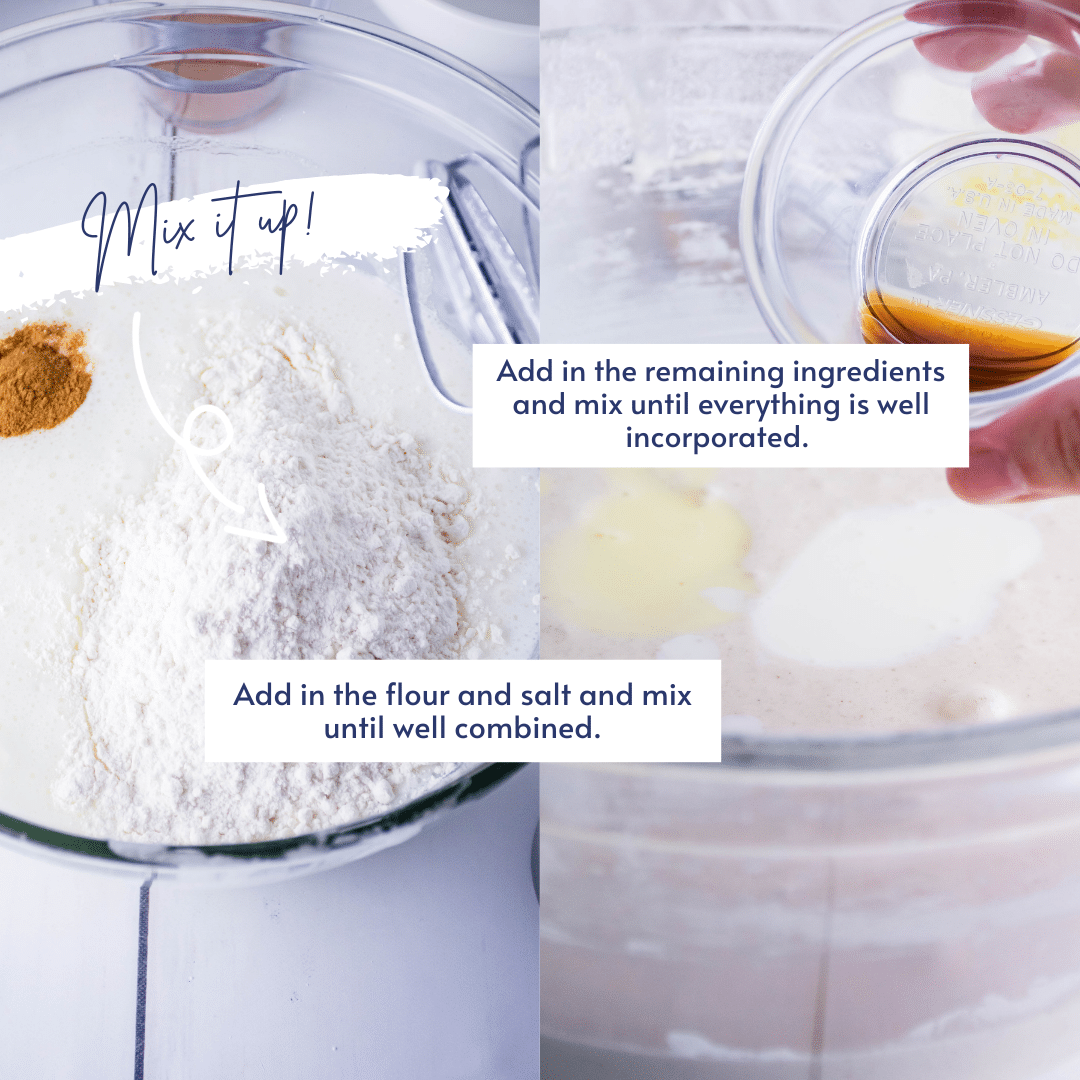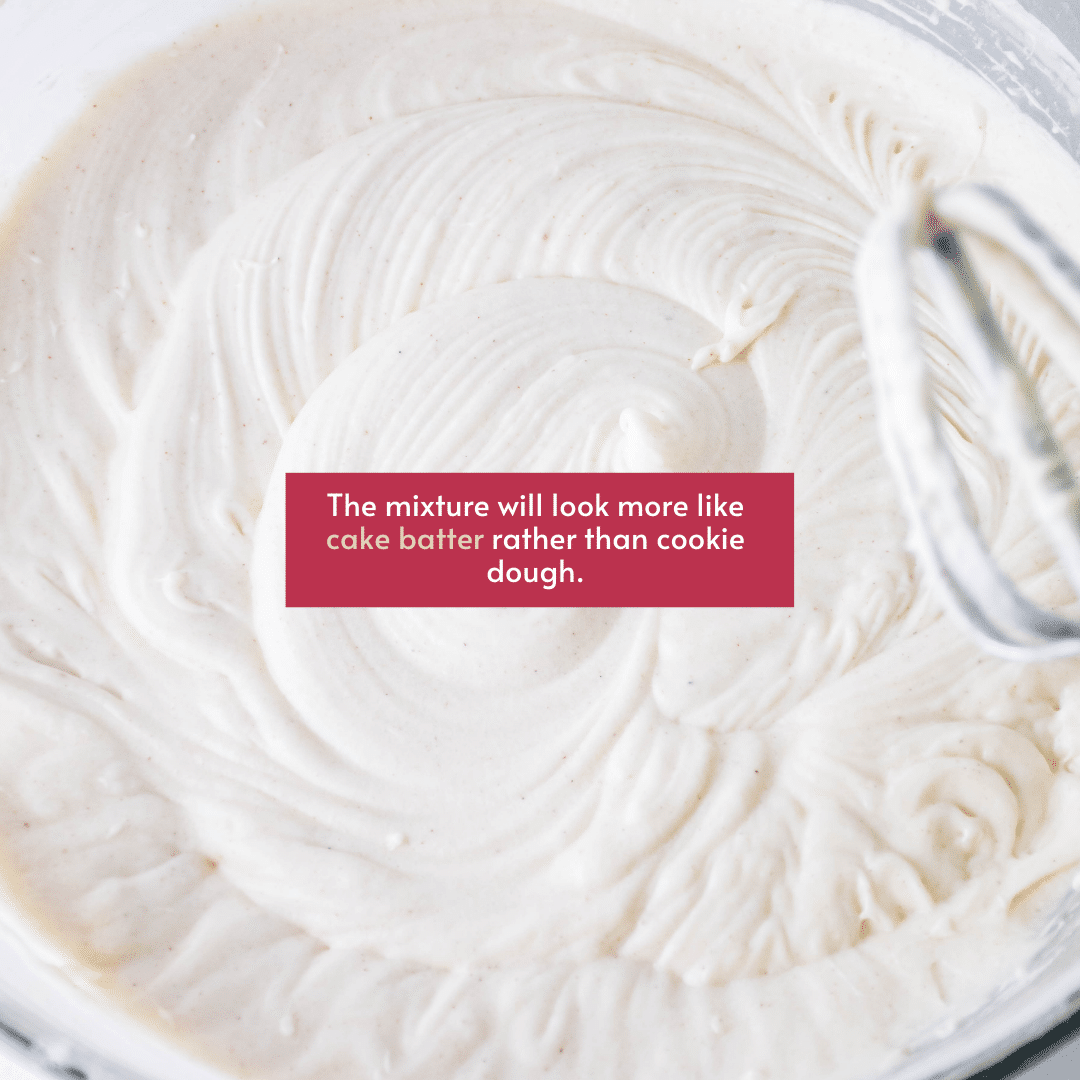 Once your cookies are mixed together, you'll drop about 2 Tablespoons of the cookie dough onto the cookie sheet. These cookies do spread, so leave some room in-between the thin dough.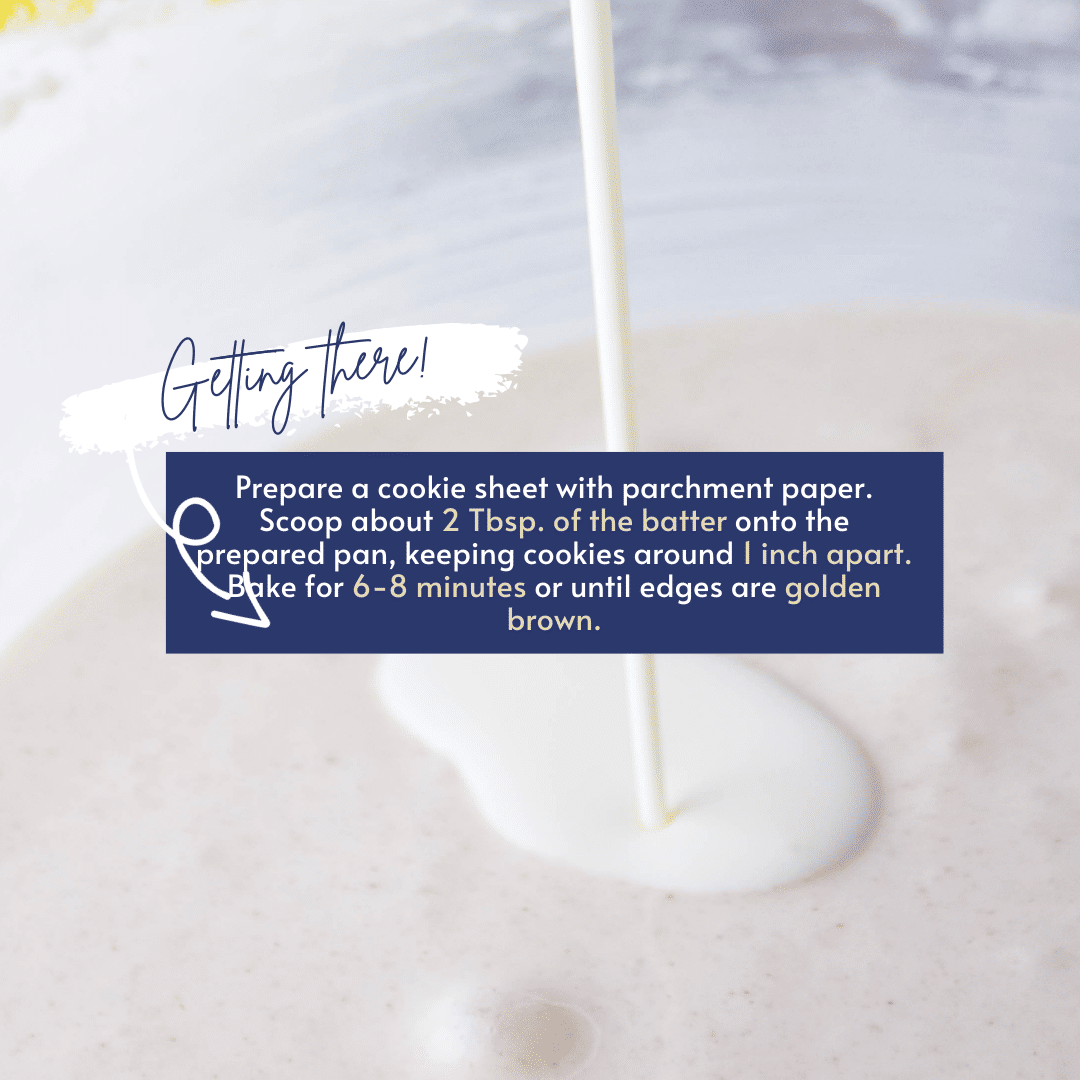 Bake them until the edges are lightly brown.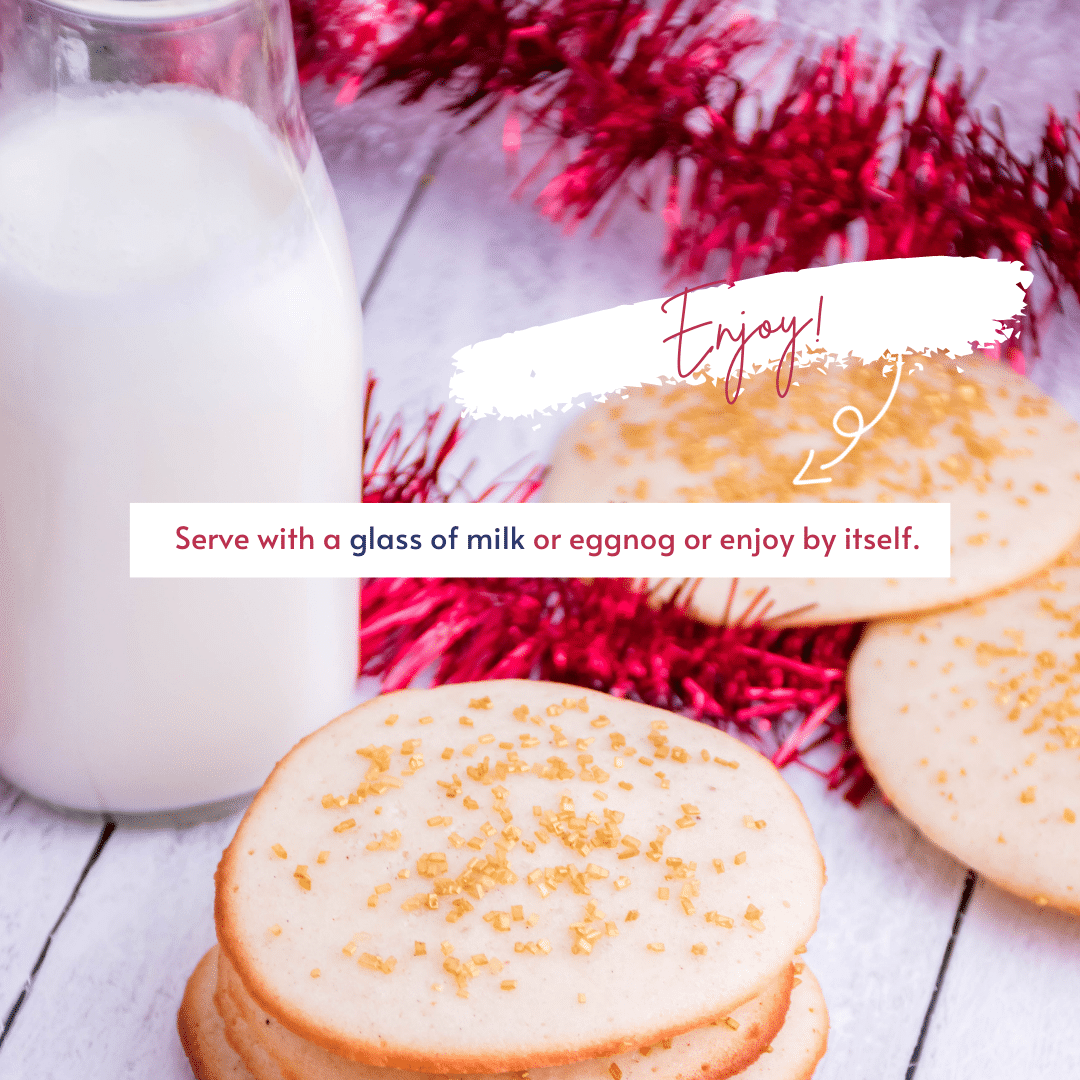 Items Used to Holiday Eggnog Cookies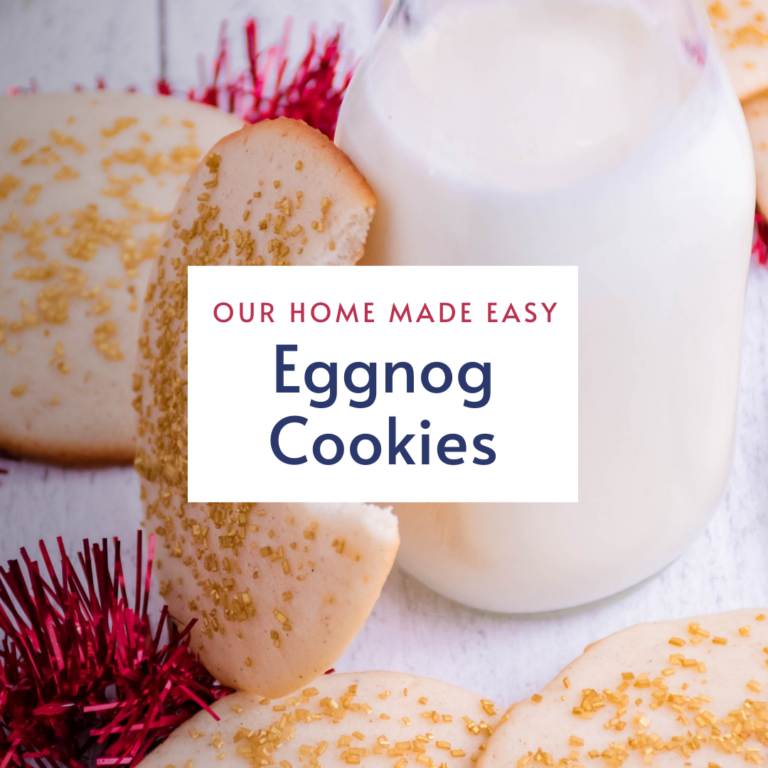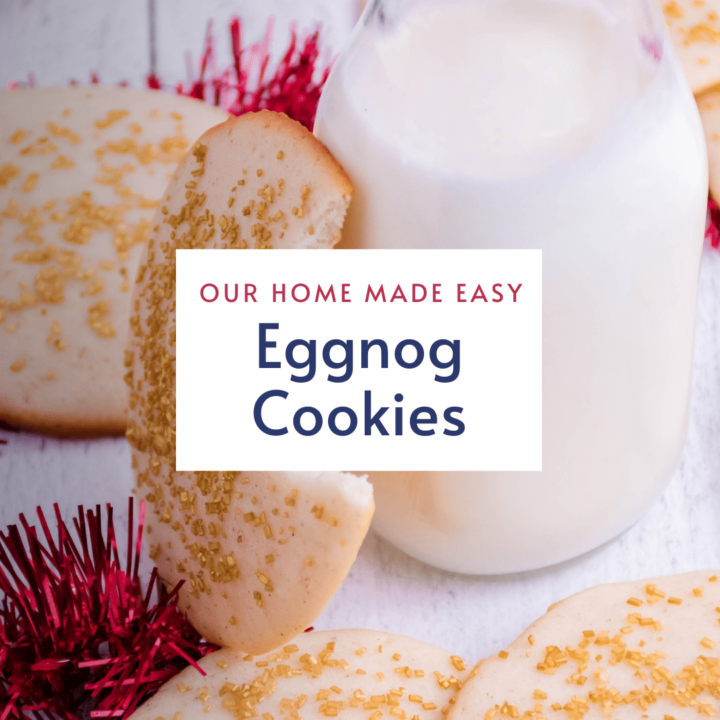 Eggnog Cookies
Ingredients
8 Egg whites
2 cups Granulated sugar
2½ All-purpose flour
A pinch of salt
10 Tbsp. Unsalted butter- melted and cooled
¼ cup Heavy cream
1 tsp. Vanilla extract
2 Tbsp. Eggnog
¼ tsp. Ground nutmeg
½ tsp. Ground cinnamon
Instructions
1. Preheat oven to 400 degrees Fahrenheit.

2. Start by beating the egg whites and sugar together until foamy.

3. Add in the flour and salt and mix until well combined.

4. Add in the remaining ingredients and mix until everything is well incorporated.

5. The mixture will look more like cake batter rather than cookie dough.

6. Prepare a cookie sheet with parchment paper.

7. Scoop about 2 Tbsp. of the batter onto the prepared pan, keeping cookies around 1 inch apart.

8. Bake for 6-8 minutes or until edges are golden brown.

9. Allow to cool and set.

10. Serve with a glass of milk or eggnog or enjoy by itself.
When you make these holiday Eggnog Cookies, be sure to tag me, at @ourhomemadeeasy. I can't wait to see them!
Other Posts You'll Love: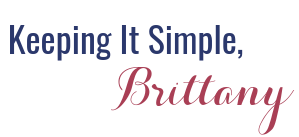 PIN FOR LATER: