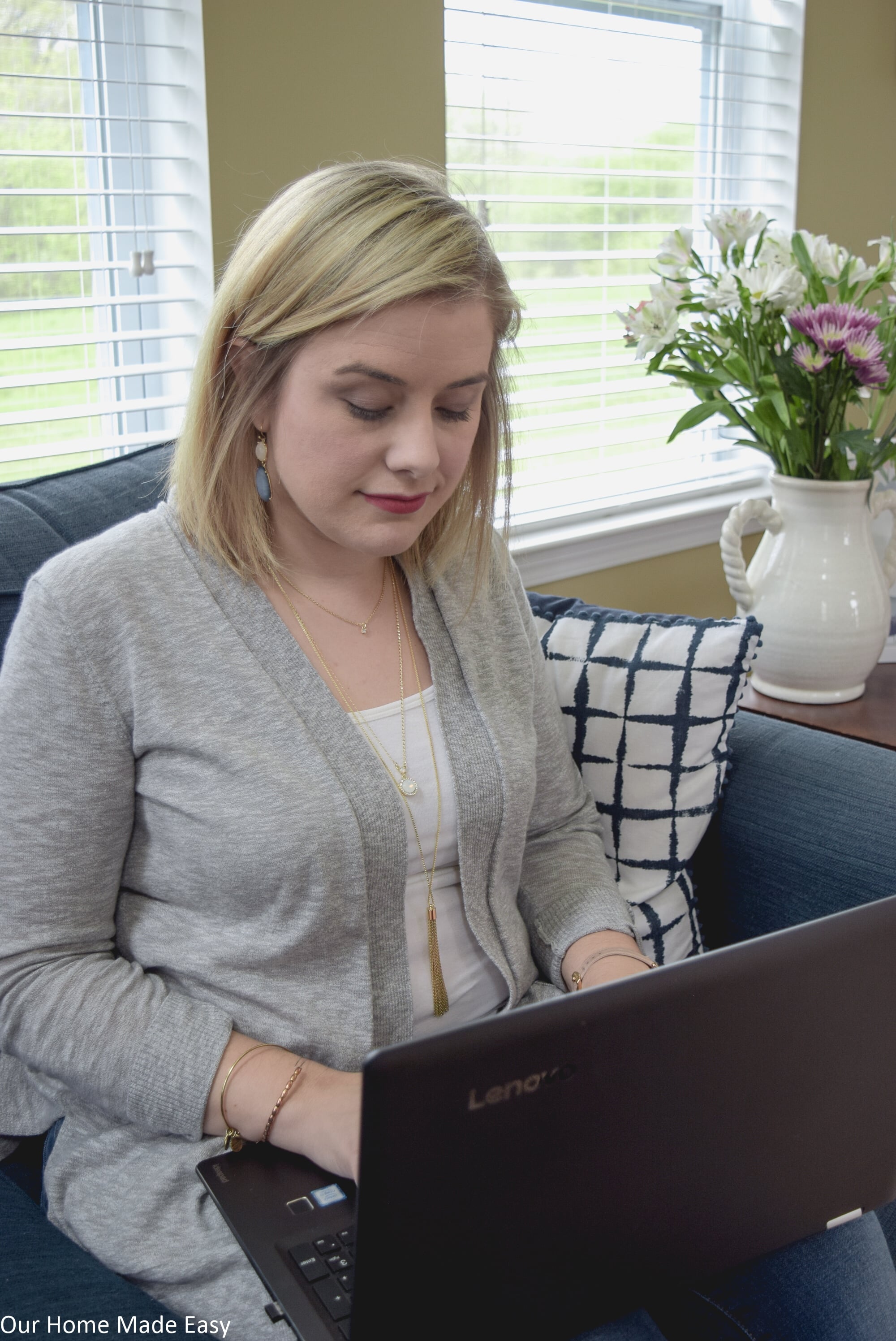 (This post contains affiliate links. Please see my Disclaimer for more information)
Have you ever considered becoming a blogger? Or having a totally awesome YouTube channel?
As you can imagine, I ABSOLUTELY ENCOURAGE you to just start one!
In the past month, Our Home Made Easy has been included in Woman's World, Good Housekeeping, Country Living, YAHOO! Lifestyle, and I am a contributor for Living Well Spending Less.
Just in the last month. ?
I still pinch myself that I have the coolest job ever in the evenings.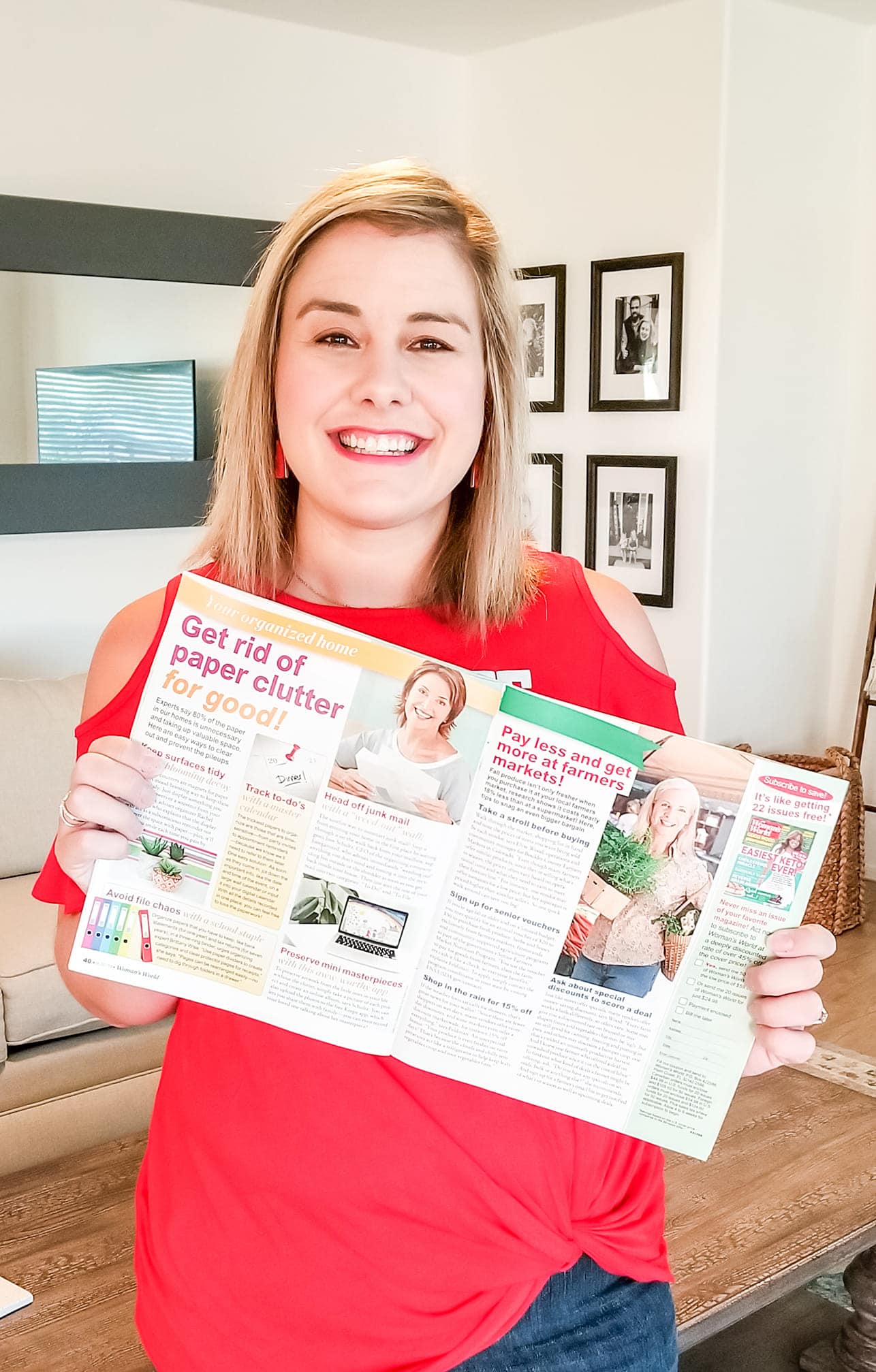 How Our Home Made Easy Started
I remember almost 4 years ago when I came home and told Jordan, "So…I bought a domain name and started a website." He didn't even know what that meant. I said, "It's called www[dot]ourhomemadeeasy[dot]com, Jordan."
...and just like that, I was off to build a blog.
My days were long working and having 2 kids under 2 years old. Jordan was traveling A LOT. Back then, in the cold Winter of Michigan, I wanted something just for myself. Something that I could enjoy after the kids went to bed and wouldn't cost much money to do.
Each night I stayed up late writing, I brainstormed post ideas, and I pretty much made it all up as I went along. #RealTruth
My photos were terrible. My posts weren't that great.
I didn't know that I needed to make the Google lords happy. I just wrote about whatever.
And people earned money off of this?? I had no idea, you guys! All I wanted to do was earn enough to cover my under $5 month expenses.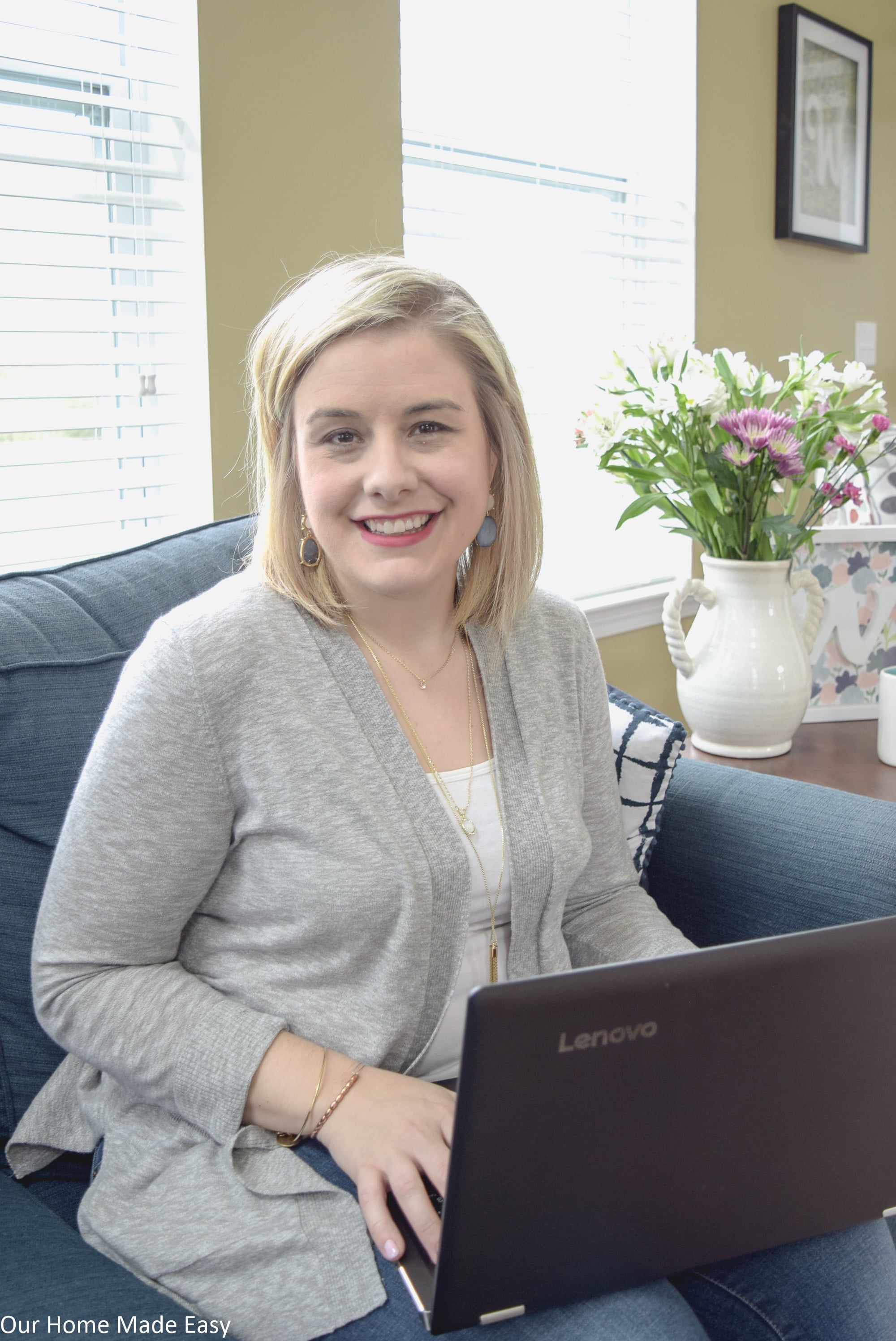 Then, about 6 months into blogging I realized there was an endless treasure of blogging education. You can spend hundreds or thousands of dollars on how to build blog courses, advanced courses, and blogging mentorships.
It boggled my mind. ?
In the beginning, I skipped the entry-level "How to Blog" courses because I didn't want to spend money. And I so wish I hadn't skipped those courses.
I still remember the first time I brought up buying a blog course with Jordan. I was about 9 months into blogging. It felt weird trying to justify $300 on a course to learn one single topic.
Money was tight with 2 infants in daycare, 2 car payments, mega student loans, and a mortgage for a brand new home. But somehow, we made it happen that month. And the blog grew! More importantly, I understood more about how to build a business out of my little website.
Please learn from my mistakes. Start with a great foundation rather than learning as you go. No one has time for that!
Why am I telling you this super uncomfortable story?
Because I wasted countless hours and months trying to find all the free blogging advice I could find. I joined dozens of email lists promising the answers. I downloaded a hundred freebies.
Blogging is incredibly fun, it's also important to know that you can spend ALOT of money learning different strategies. Sometimes they are worth their weight in gold, other times, you really do ask for a refund. [True Story with both!]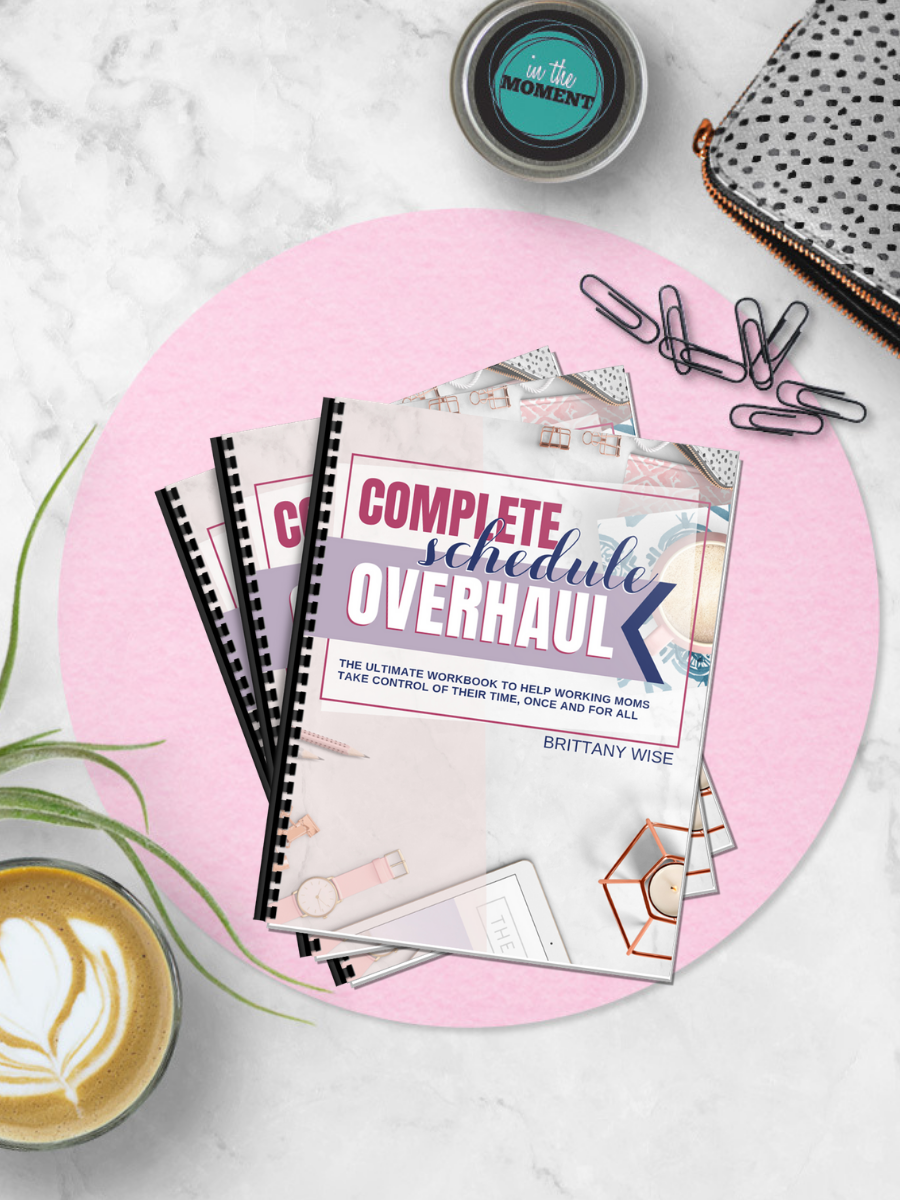 Those courses have helped me create multiple products, like The Working Mom Command Center, The Complete Schedule Overhaul, Your Life Made Easy, and even my own Shopify store. It's so cool!
The best part? I get to help other working moms feel more in control of their home life every single day. It's humbling and encouraging.
It has blown my mind how much my little blog has grown. I am forever grateful.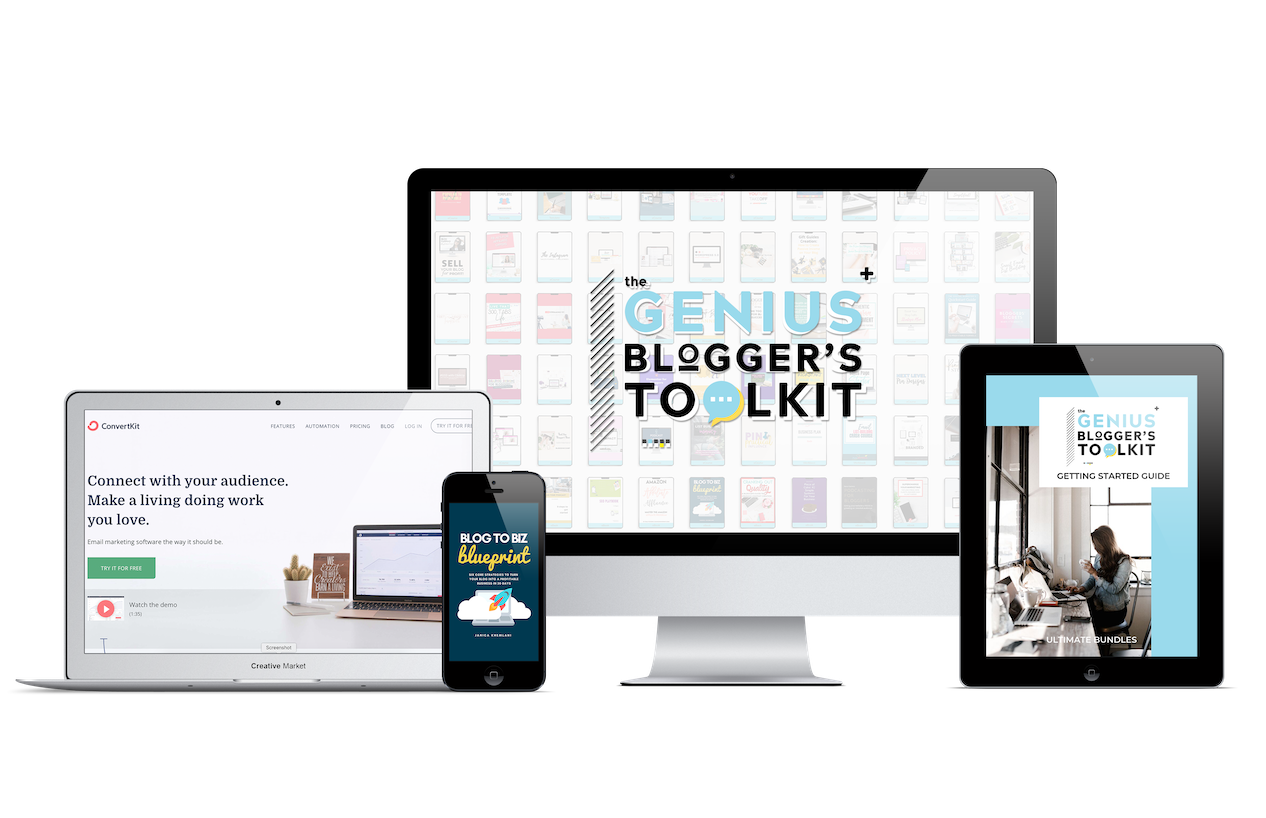 Everything You Need to Start a Blog
While I don't usually talk much behind the scenes blogging, I wanted to share one really important thing with you– The Genius Blogger's Toolkit. I think The Genius Blogger's Toolkit is perfect for those who are interested in starting a blog or a You Tube channel.
If you're completely new to the idea of blogging, you may be thinking "What is it? "
The Genius Blogger's Toolkit is a digital collection of trainings and tools to help you make more money and grow (or start) your blog.
Now, this is the 4th year for the Genius Blogger's Toolkit, but it's been completely updated from the 2018 version, AND it's crammed full of more value than it's ever had before!
Plus, when you buy the Genius Blogger's Toolkit, you'll get access to resources from big-name bloggers and creators like:
Ruth Soukup of Living Well, Spending Less and Elite Blog Academy
Jennifer Maker, popular craft blogger and YouTuber
Jeff Goins, writer, speaker & entrepreneur
Crystal Paine of MoneySavingMom.com
and so many more!
This Toolkit has been curated to give you a comprehensive blogging education that will grow with you as you hit each blogging milestone – at a price that's too good to miss.
Who is The Genius Blogger's Toolkit For?
Everyone sounds like the cheesiest answer. Although I'm not sure how else to phrase it.
There are courses, books, and resources targeted for brand new bloggers, immediate bloggers, and advanced bloggers.
I had early access to the GBTK and I have already started courses and taken advantage of the bonuses. I cant wait to learn more about some advanced strategies to help grow OHME.
The GBTK is an amazing value for starting a blog. I remember learning about a new strategy in blogging, having to Goigle it, and praying the search results gave accurate info.
With the GBTK, you can start a course, learn something new and pop over to ANOTHER course included into he toolkit to learn more about a mentioned strategy.
It's a wonderful way to have dozens of life-lines without much effort (get the cheat sheets for even more time savings)!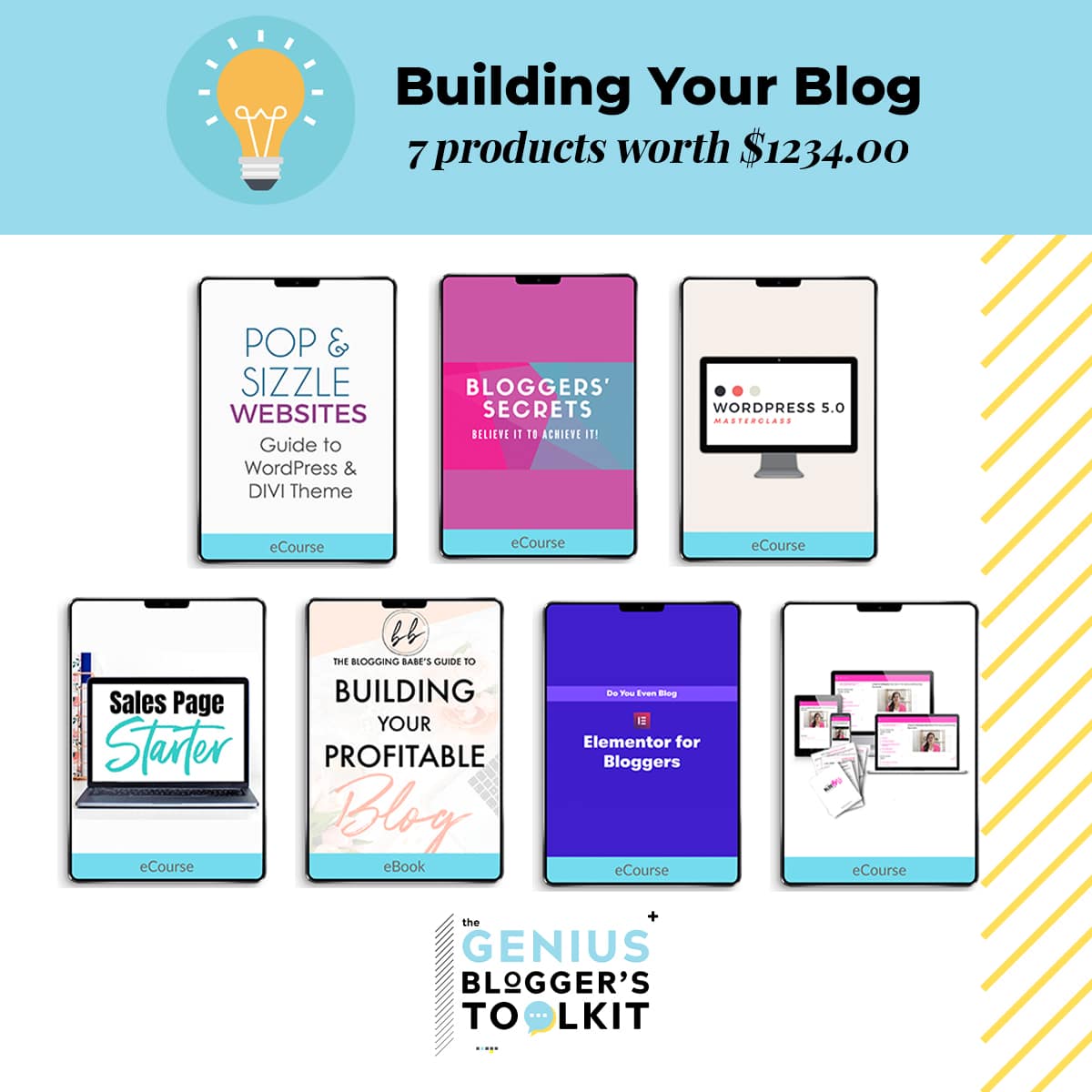 The lovely folks behind The Genius Blogger's Toolkit have identified the best products for starting a blog. In addition, I also went through the products and put together my own 'starter pack.'
Here is what I think is perfect for new bloggers:
Become a Blog Boss

(eCourse) by Lynne G. Caine $497.00




A systematic and strategic course for a highly profitable and highly successful blog.

Goodbye 9 to 5

(eCourse) by Sagan Morrow $199.00




How to transition out of your 9 to 5 office job and into working from home full-time… in just 3 months!

Kickstart Your Blog

(eCourse) by Raelyn Tan $97.00




The step-by-step beginner course that will help you start and grow a new blog and business profitably, even when you have no tech knowledge and minimal time.

Content Creation 101

(eCourse) by Crystal Paine $37.00




Write effective, engaging blog posts, design a content system that helps you streamline your workflow, boost your blog posts' effectiveness with images and links, and promote your content so you can increase your reach.
and for those who want to embrace YouTube…
YouTube TakeOff Quick-Start Course: How to Start a Channel with a Growth Trajectory

(eCourse) by Jennifer Maker $47.00




Learn how to grow your YouTube channel to attract visitors to your blog, increase your mailing list, and expand your revenue
While The Genius Blogger's Toolkit is full of blogging courses and ideas, I truly encourage you to focus on ONLY 4 or 5 items. Once you enroll in a course or download a book from the bundle, you have access to it forever.
Those courses alone cost more than $877. Since The Genius Blogger's Toolkit is available for such a short period of time, less than a week, you can get access to those beginner courses plus 88 additional resources for just $97!
Can we talk about how much I needed this in my first year? If you're considering starting a blog, I happily encourage you to grab The Genius Blogger's Toolkit. Even if aren't ready today, buy it now while it's available and set it aside for when you are ready in a few weeks.
I found myself getting ready to buy another blogging course this Summer, for almost $400, and it was in last year's GBTK! I was so thrilled to have access to it for FREE. The course was great and I was thrilled to keep some money in the bank account. Win-win for everyone.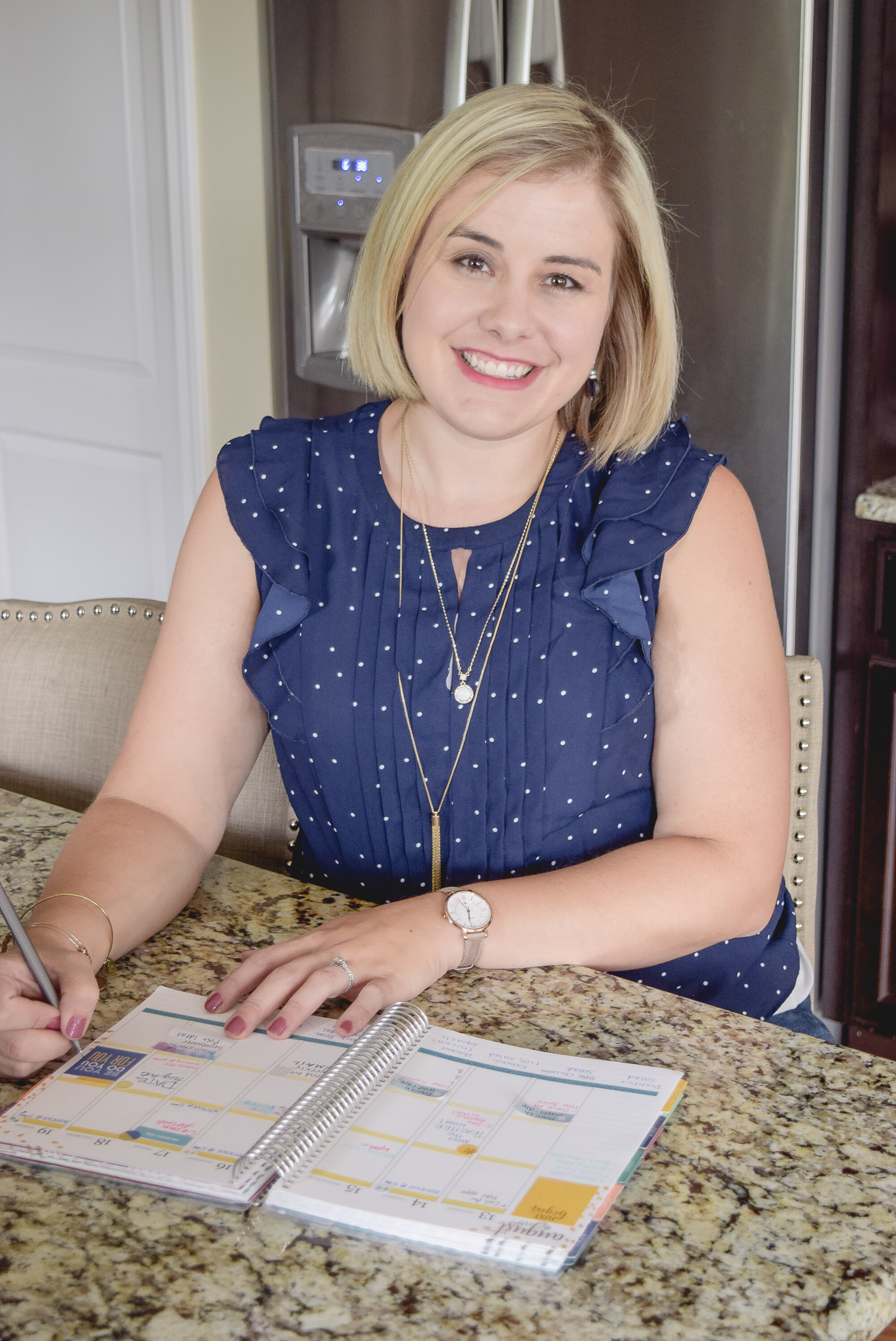 Again, I am absolutely thankful that my little hobby has given us another income and allowed me to reach more working moms than ever. I love our community. I am humbled that thousands and thousands of people visit Our Home Made Easy every single day. All because one day, I bought a domain. 🙂
I hope that you find something that you love, too. And I hope that you can share that passion with others so that they can hear your message. I promise it's worth it!
Don't wait with The Genius Blogger's Toolkit though! It's only available for 5 days!
Other Blogging Posts