How To Make Money When You Love To DIY & Craft
Make money with your love for DIY & crafting with Elite Blog Academy. I'm sharing my experience and how you can earn an income doing what you already enjoy!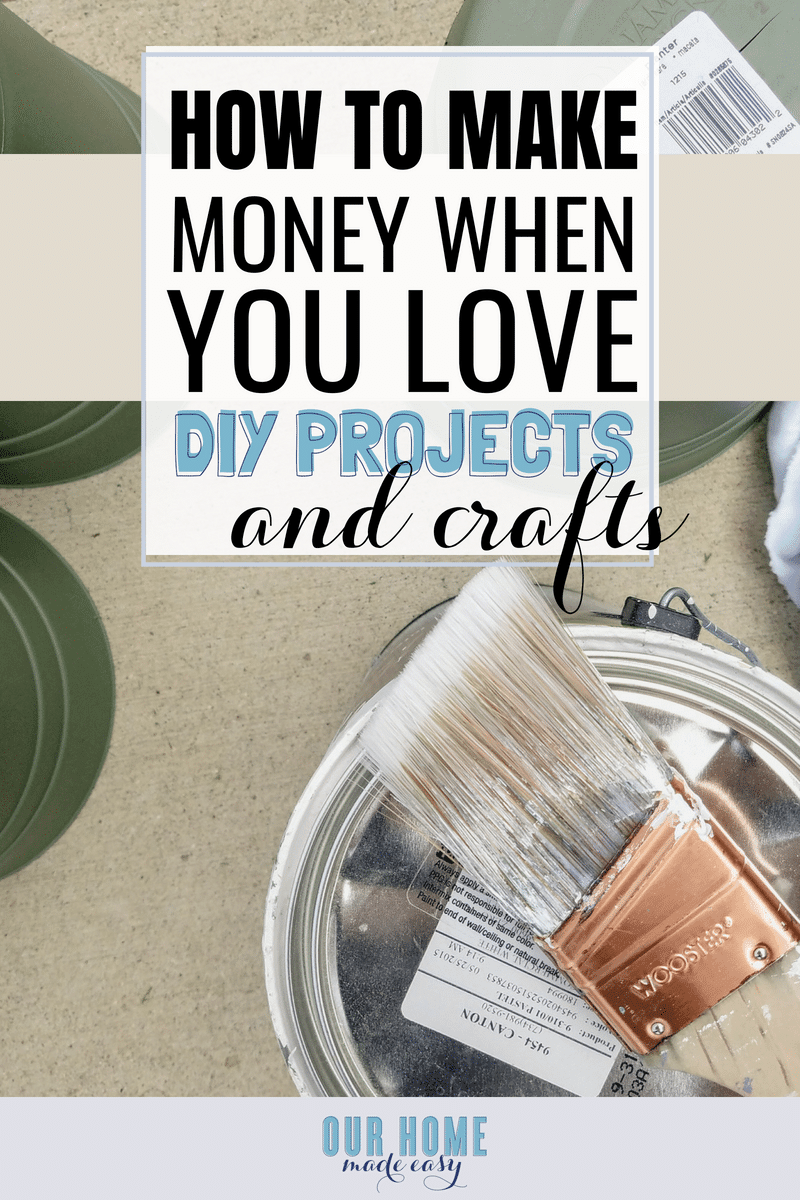 (This post contains affiliate links. Please see my Disclaimer for more information)
Apologies now for those who stopped by for an easy craft project or recipe today! I'm diving into blogging, which you may find a little snooze-worthy. I'll have a fun new craft for you later this week, promise!
Surfing Pinterest for projects around the house is a lot of fun. It's one of my favorite things to do. I enjoy looking at pretty homes and seeing what is in style for upcoming years.
However, making all those Pinterest projects isn't cheap. Not only do you have to buy the supplies, but you also need to spend some time crafting or DIY-ing a new room. And those $$$ add up quickly.
Are you a fellow Pinterest DIY & crafty loving mama?
We all know that we can sell our projects at weekend craft shows or Etsy. But really, who has the time? Between working all day and running our homes, the time we have is pretty limited.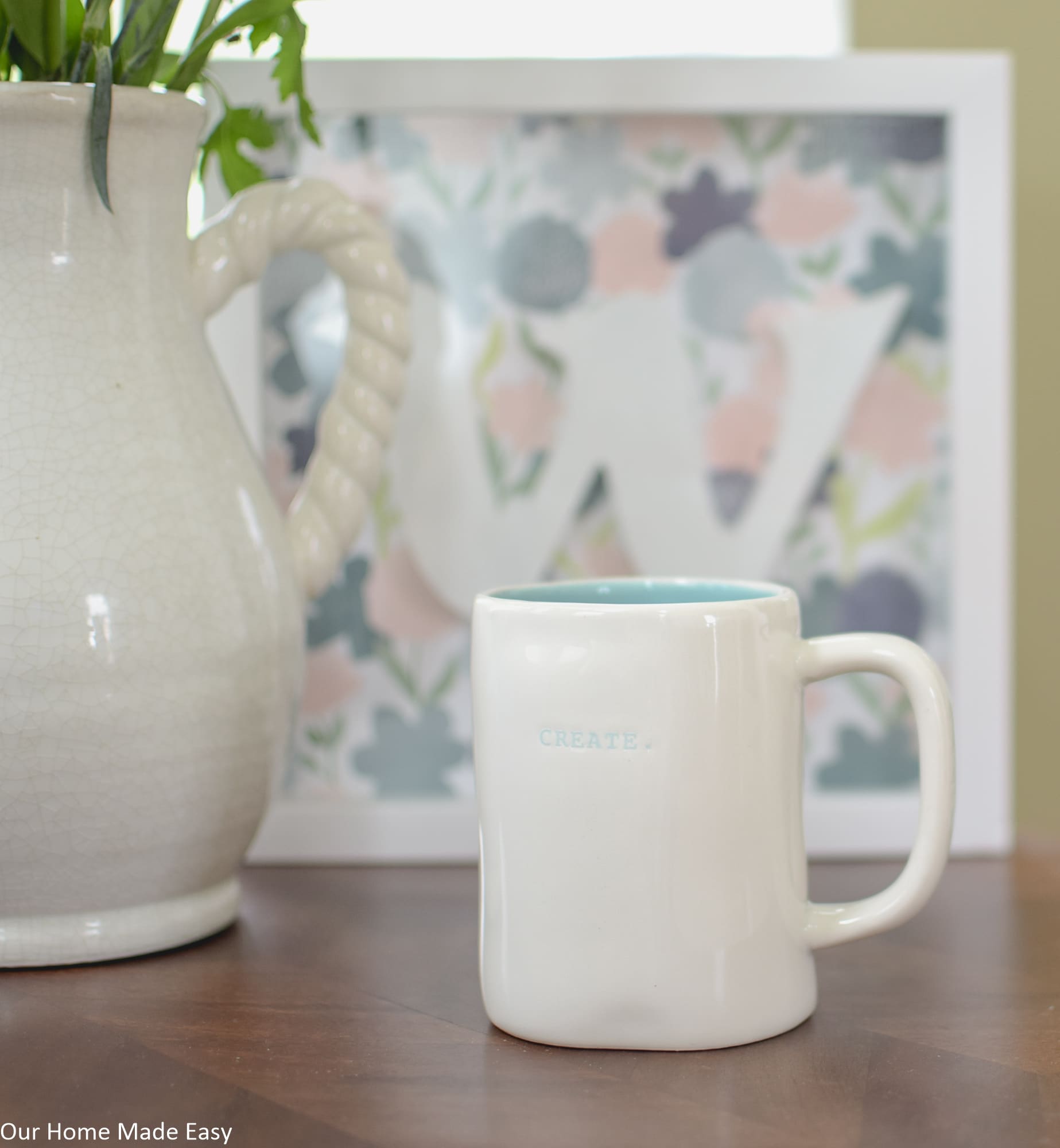 But if you still feel like you have this DIY bug that you wish you could earn money from, I wanted to share how I turned my DIY loving self into a blog and then into a small business.
And it's like parenting– occasionally challenging, pretty cool, and really fulfilling.
I get to help others who want simple recipe ideas and projects that they can really finish.
But it wasn't always that way. When I started this blogging adventures more than 2 and a half years ago, all I wanted to do was occasionally show our latest projects around our home. Our family lives hours away and my mom clear across the country in Arizona!
And today I am so thankful that you stop by to read each week. Not only do I get to share my life of making projects & meals easier with you, this blog has turned into its own little business.
But I still remember the days not too long ago when Jordan & I had to be strategic about which projects we wanted to do in order to keep ourselves under budget. We didn't have a ton of extra cash after having 2 babies so close together and both in daycare.
We had to be choosy about which DIY projects were going to happen around the house. We couldn't do everything we wanted.
Either we didn't have enough spare cash or we didn't have the time to completely DIY a project.
Have you ever thought about starting your own DIY bog that also pays for your DIY projects? If you have, I want to share how I went from a small earning blog to one that I earned more than $4,500 / month while still working full-time.
Related: Start a Blog in 20 Minutes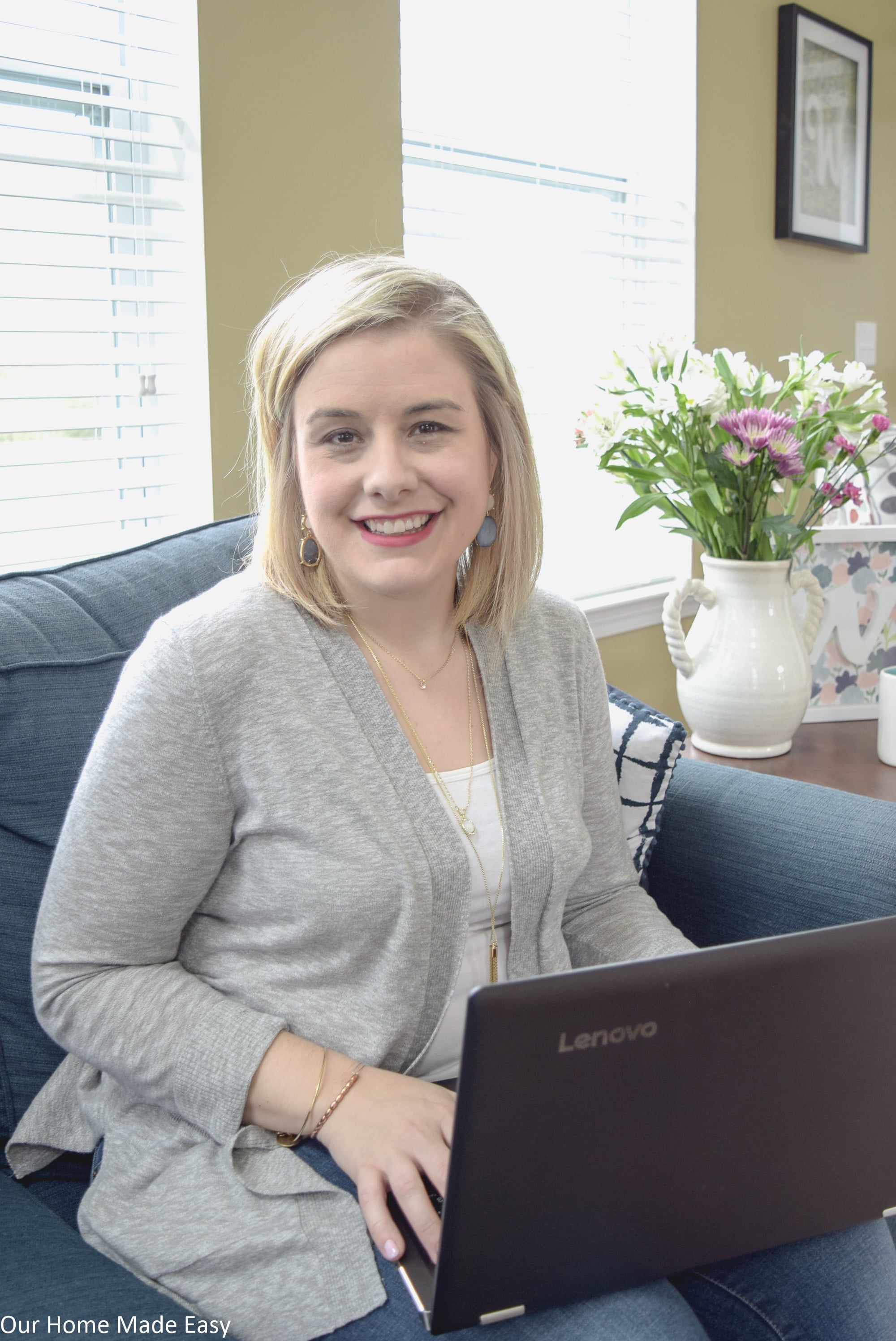 How Can You Earn Money Blogging by DIY & Crafting?
I didn't realize people who made pretty pins on Pinterest earned money blogging. No idea at all. But over the course of the year that I started blogging, I learned that I could use my love of DIY, crafting & cooking to help supplement some of our student income debt.
And it's been a true blessing for our family.
Over the past year, our daycare situation changed with almost zero time to prepare, and we were left scrambling. Thanks to my small blog, we were able to hire a nanny and it's been really great for our family.
But none of that was possible until I learned how to earn money blogging. Here is how many bloggers do this (each is different!):
Ad networks (the ads you see on this page, love MediaVine!)
Affiliate Marketing
Their Own Products (you can see mine in my SHOP!)
Sponsored Posts by Big Brands
However, all those pieces together can be challenging to coordinate. Let alone be successful. After a year of blogging, I was getting frustrated at earning just a few cents a day on advertising with Google AdSense. I didn't have a clue how bloggers created their own products. And then I was reading about how many bloggers were earning actual income from their blogs. [Read what I found here]. I really wanted to learn about the secret sauce so that I could keep my blog moving forward and find new ways to grow it.
And that is what led me to finding Elite Blog Academy.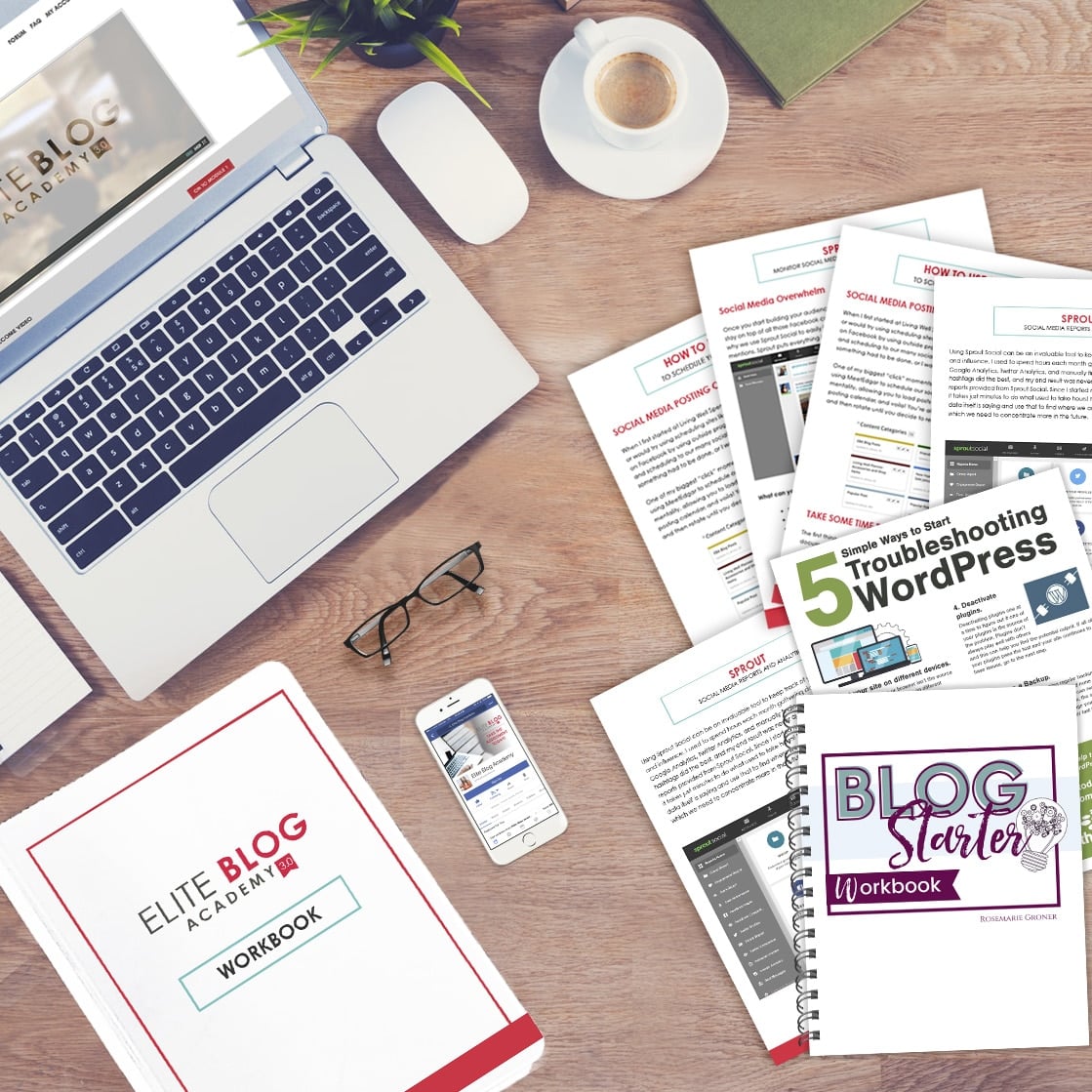 Elite Blog Academy
I started Elite Blog Academy in March of 2017, about 14 months after I started blogging. If you've never heard of EBA, it's this super intensive course that walks you through the strategy of turning your blog into a full-blown business.
First you start with refining your message– not jumping into making money blogging. Why? because it's so important to create great content that readers return for each week. If you aren't helping others, you won't be able to grow and monetize.
The course takes you through identifying your target reader, monetization strategies, creating your own products, and finally, creating a business plan.
But EBA isn't easy. I'd compare it to an intensive college course. And it's not blogging by numbers. You need to do the work to see the results. However, there is an extremely supportive Facebook group where you can get all your questions answered while you're taking the course.
Why Did I Choose Elite Blog Academy Rather Than Learning Everything By Myself?
While I love my DIY blog, I do not love making life tougher. After blogging for a year, I wasn't earning much money. Sure, I loved blogging, however, I felt like I was spinning my wheels every day. I didn't have a plan ever, I just posted projects we were doing around the house in almost real time.
I didn't have much time to keep piecing together strategies from several bloggers and hope that they worked for me. Since I was low on time, I needed a course that had a proven track record and was big enough to support me as Our Home Made Easy grew.
Sometimes DIY isn't always the easiest way.
I know that I don't have unlimited time to spend blogging. The time that I do have to myself is short– so I wanted to maximize it. And really, like in the home improvement world, sometimes you need to find the pros, sit back, learn, and then do the work. That is exactly what EBA did for me.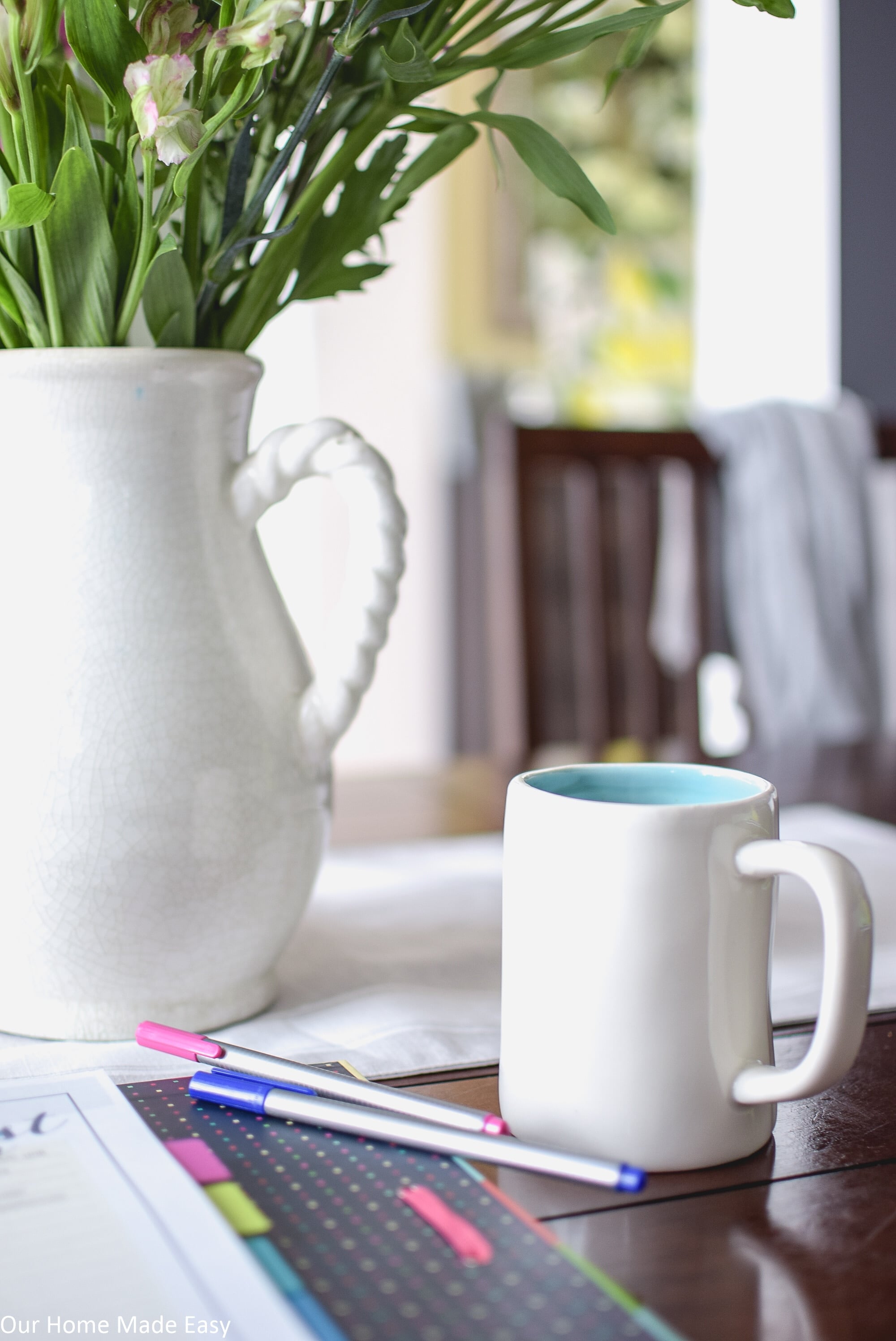 How Did The Blog Change After Taking Elite Blog Academy?
At the beginning of EBA, I had to write down my starting stats. Back in March of 2017, I was earning about $300 per month blogging and my pageviews were very small. Don't get me wrong, I was super excited at $300 at that point!
By November, when I had completed EBA, I was earning $3,000+ per month (You can read all the success stories here). Now, in June 2018, a little more than a year after starting EBA, I am earning $4,500. I fully expect that to increase each month as I continue to grow my email list, publish content that my readers want to read, and develop products that they ask for!
When it comes to content, so much has changed since EBA. Nowadays I deliberately write content that my target reader is looking for. I am hoping to help her around the house. Pre-EBA, I just shared projects that we completed for ourselves or snapped a photo of last night's dinner.
For page views, I've tripled my traffic, and it continues to climb. However, these days I pay less attention to page views and more on building my email list.
Now I'm much more methodical.
Other big changes since taking Elite Blog Academy— I have help on the blog! These days I use Nicole Barker VA to manage my pinning on Pinterest. And I rely on Kara from Simplifying DIY Design to help me design custom pin templates. She created Canva templates that I simply pop in my photos and text and I can create multiple pins per post in just a few minutes!
Already a blogger? Save yourself time designing graphics with Kara's The Complete Blogger Toolkit.
How my pins have changed since taking EBA: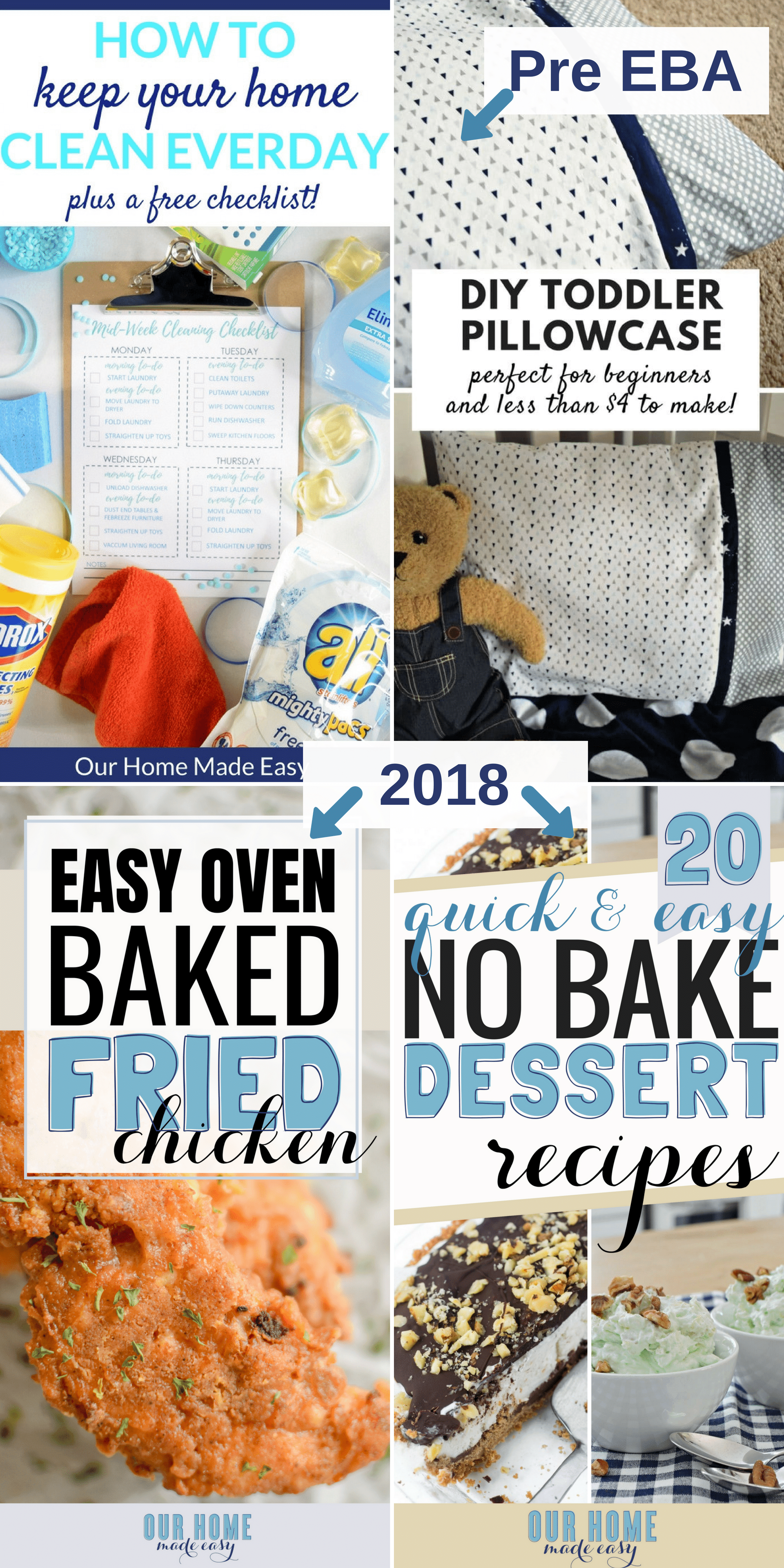 Just to be clear– EBA didn't tell me what a pretty pin should look like. It did, however, show me the importance of creating cohesive, pretty pins. I learned how important visuals are in blogging and how important it is to create something that compels others to click.
Also–my goals these days include making sure that my readers can recognize my pins on Pinterest before they click over to my site.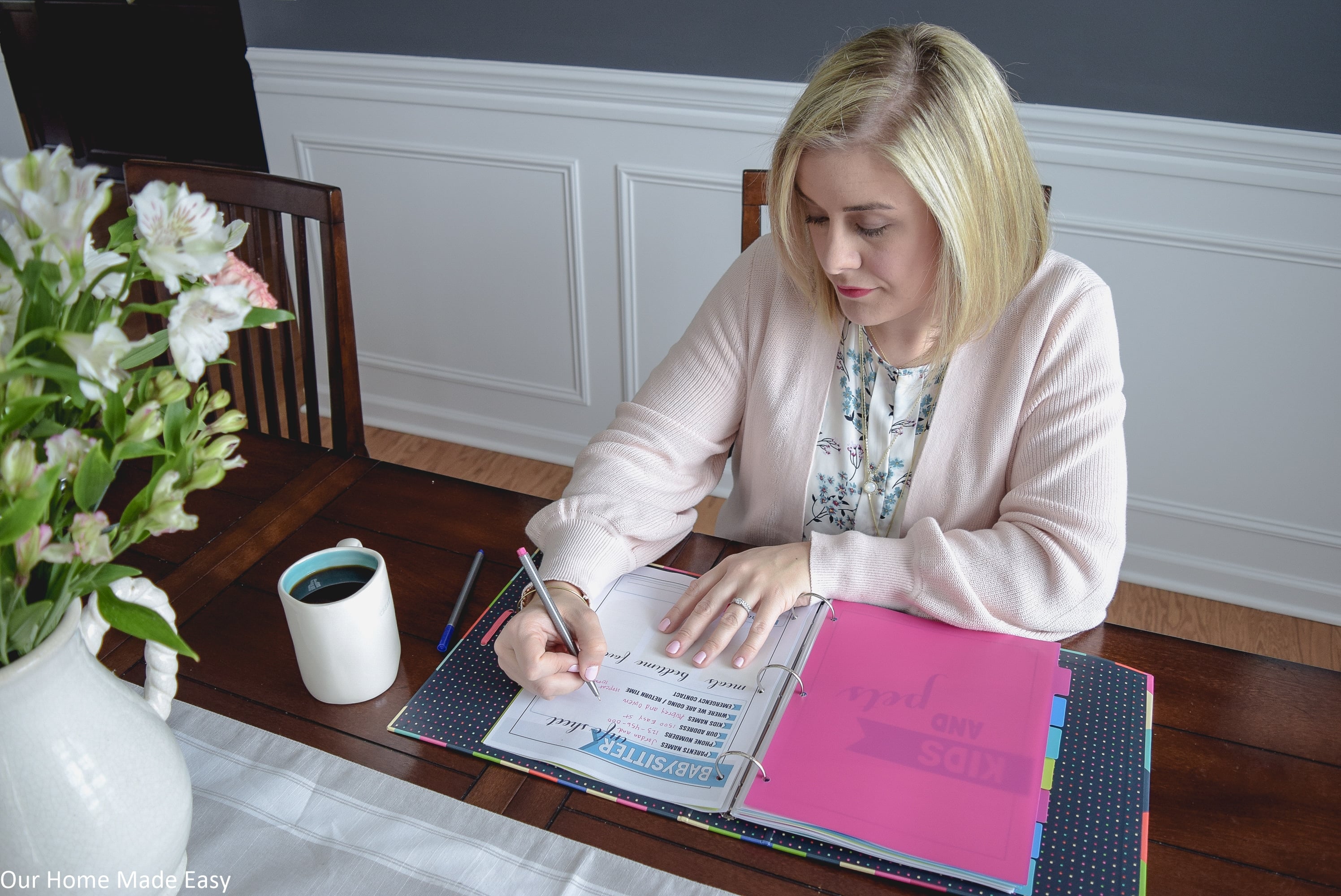 Who Is EBA For?
The lovely folks at Elite Blog Academy may disagree with me on this– but I think you'll benefit the most from EBA if you have already been blogging 3-12 months. I joined when I was 14 months into blogging and it was the perfect time. I already felt comfortable creating posts and understood the basics of blogging.
Already having the blog allowed me to fully immerse myself into the strategy of blogging and building a small online business. I could complete every single assignment without having to figure out the technology behind it. And I think that made a HUGE difference in me finishing the course compared to others.
If you are wondering how to set up a blog, understand whether to choose WordPress or another platform, EBA will not provide you the blog setup and tech know-how. EBA is geared for setting a strong business– not setting up a blog.
Also– you need to be determined in order to be successful. If you realistically don't have the time to devote to a new course & blogging, don't do it. Being determined means you stay up late, turn off the TV, or wake up before everyone else to get some extra time into the day.
Start a blog, get on the waitlist, soak up blogging, and then join EBA!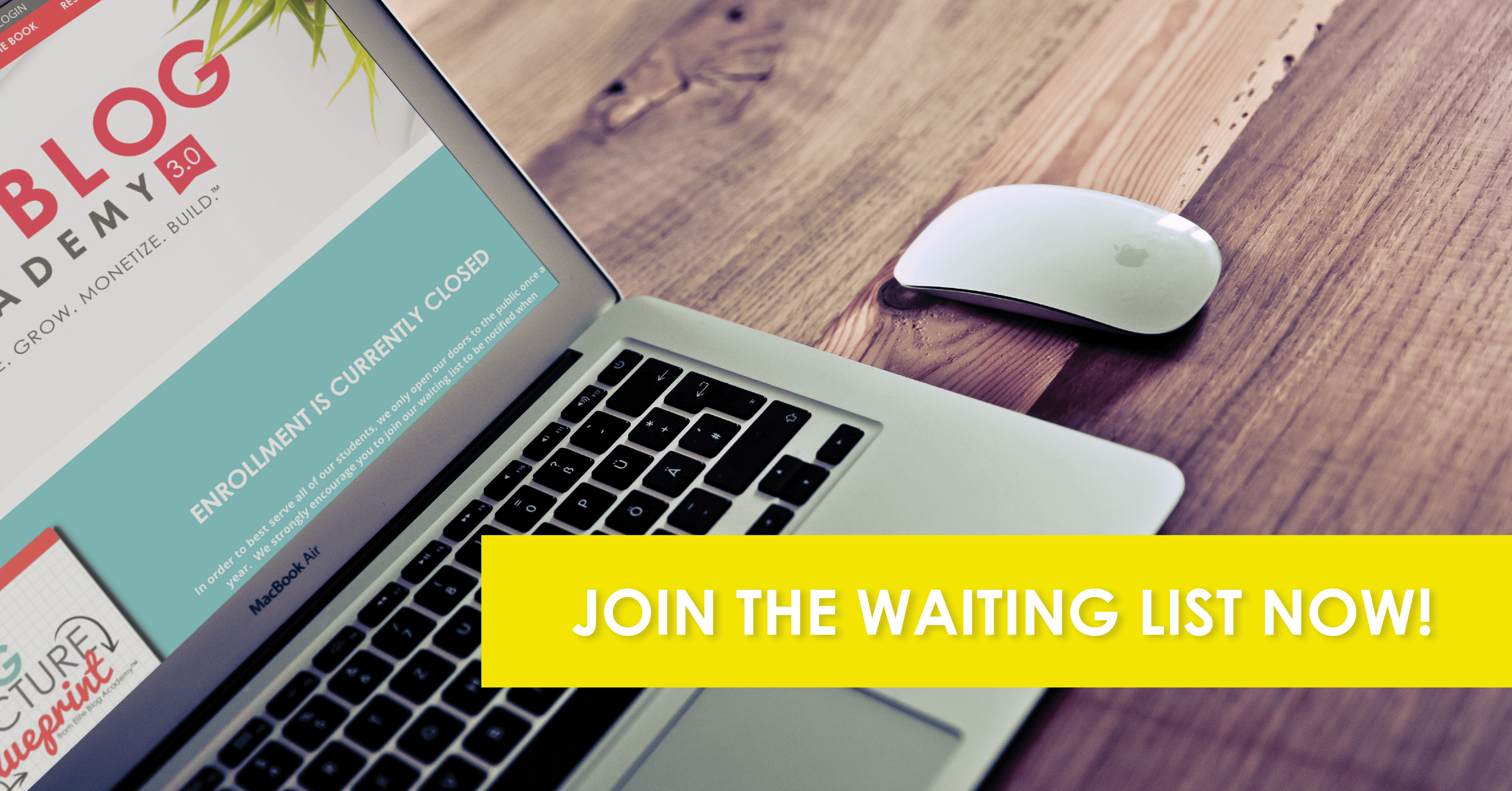 How Long Does It Take to Complete Elite Blog Academy?
EBA is self-paced. You'll go at your own speed. Since I work full time, I could only work through EBA in the evenings. And I did every single night until I finished! Starting in March, it took about 8 months for me to finish EBA. And I did every single assignment.
What holds people up?
Mostly, those who have trouble moving through EBA are those who have technical issues (again, already have that blog!) or those who think it's a get rich quick plan. Or others think that enrolling in EBA means you'll never buy another blogging course again.
Let me be very clear– it's totally NOT.
EBA provides you a strategy for growth, but you have to do the work. Sometimes that 'work' includes diving deeper into specific subjects like email list building, social media, or Pinterest. You might find yourself needing to learn more about those topics before you move on through EBA.
As I moved through EBA, I printed off every single assignment and unit content. I kept all my papers in a 3 inch binder. And yes, I filled up that binder! Several assignments build upon one another so it was convenient to quickly flip back & forth.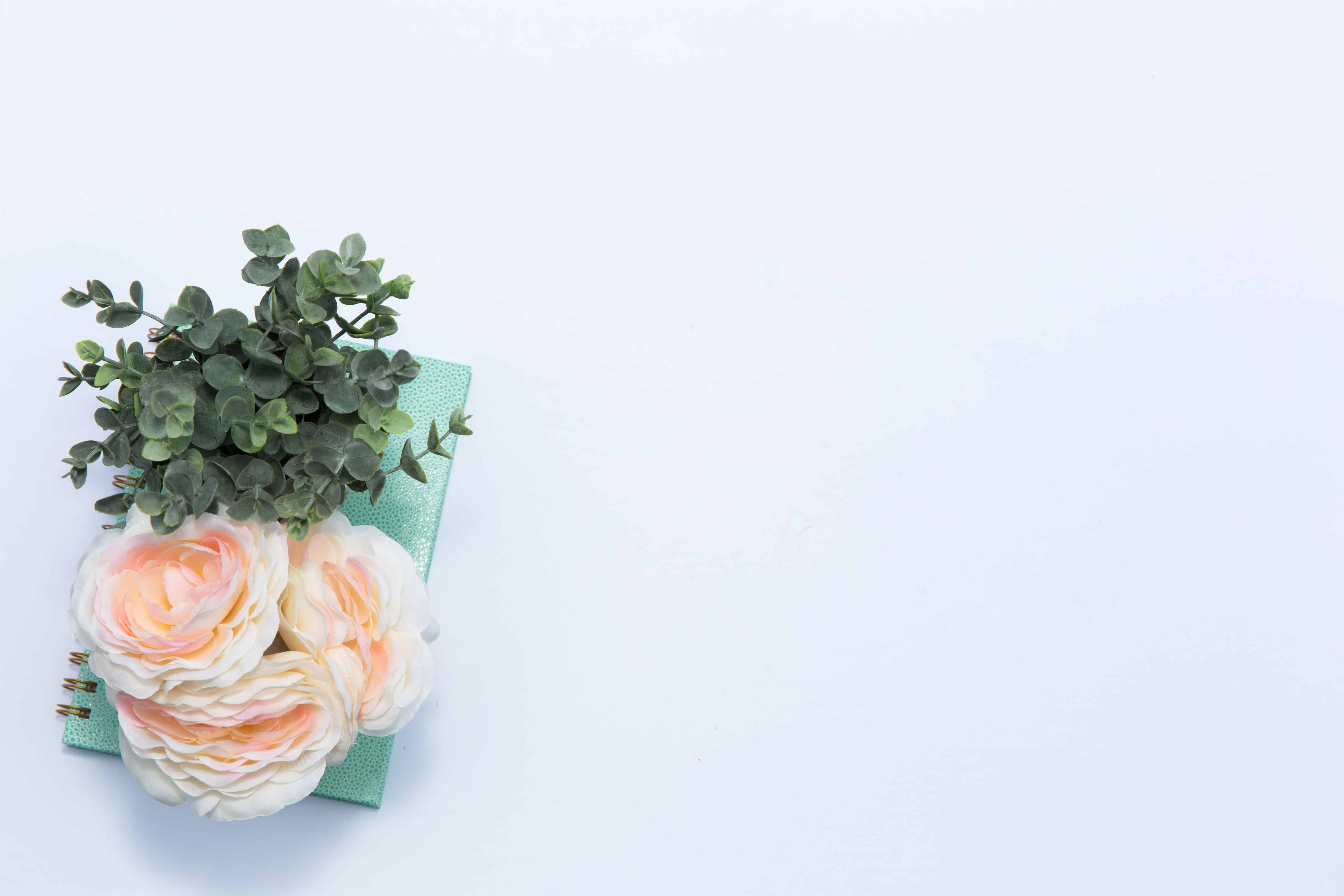 I know that this was an extremely long post today. For those non-bloggers, I'll be back soon with another fun tutorial. But if you have been interested in knowing more about how to earn money by being DIY-ing & crafty, I encourage you to download all the freebies EBA has!
I hope that you can join Elite Blog Academy for 2019!
Do you have any EBA questions for me? Leave them in the comments and I'll be happy to try to answer them for you!
Great Freebies from Elite Blog Academy:
PIN FOR LATER: