Make game day even better with these 20 easy game day snacks! You can them make ahead of time, warm them up if needed, and be party ready quickly!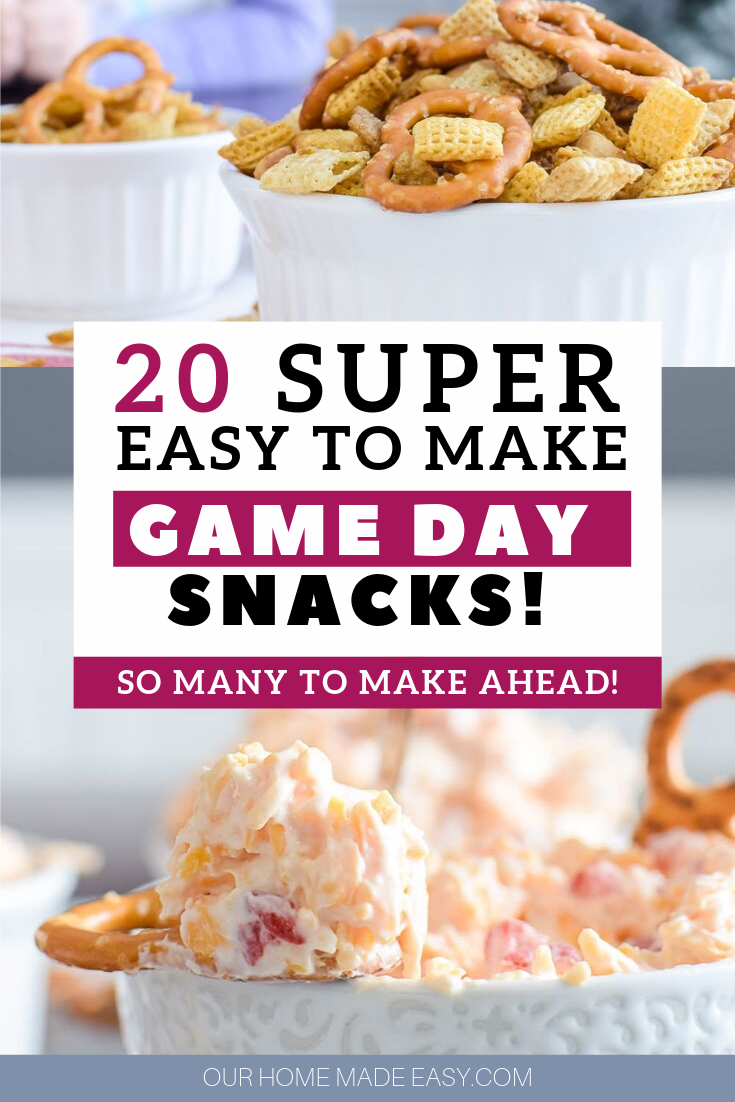 Over the past 10 years, Jordan & I have been lucky to live in Ohio, Mississippi, Alabama, Michigan, and Arizona. #professionalMovers
While every single state is so different, there is one super clear connection… They are all huge, mega, the BIGGEST, college football loving fans.
Like the biggest ever.
Despite all our moves, we are still huge fans of The Ohio State University.
Sidenote: We played OSU's 'Hang on Sloopy' for our wedding recession when we lived in Alabama. I never promised we were classy 🙂
Every now & again I'll dip my toes into Fantasy Football Sundays. But really, we love Saturday game days in our home.
And if we could, we would have you over for some fun & easy game day snacks, too. It's our thing! Even if it just our family, I like to make up something just a little bit 'extra' to enjoy the 3:30 or 7:00 PM game. But I don't ever try to make it too hard. After all, I like to watch the game too!
20 Easy Game Day Snacks
I wanted to share some easy appetizer recipes in case you love to host a party or if you simply want quick & easy finger food. These ones do not disappoint!
As always, see a recipe you want to keep? Please pin it from that blogger's site!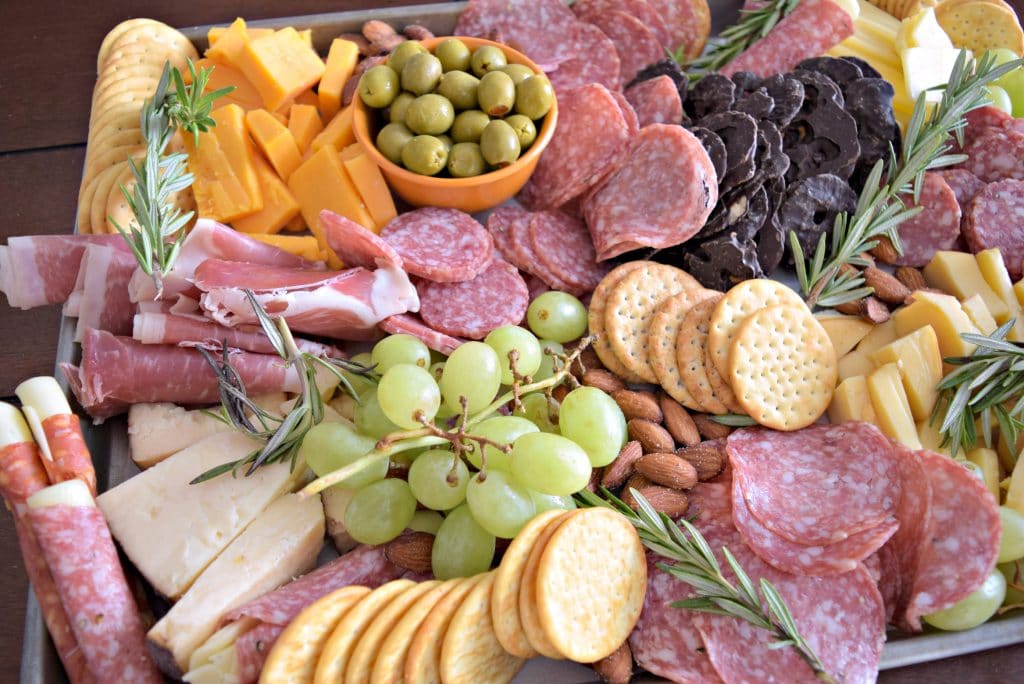 The Easiest 15 Minute Charcuterie [So Much Meat & Cheese!]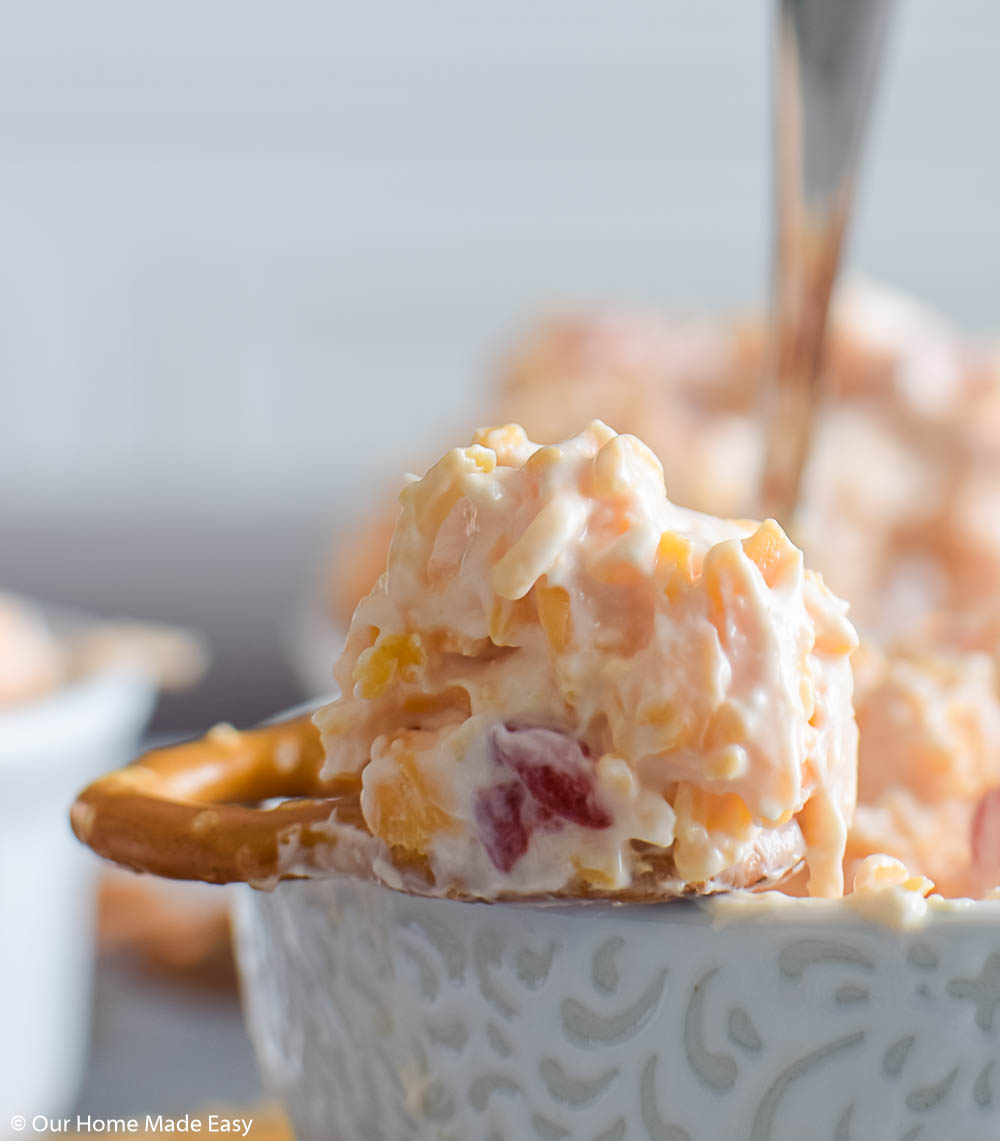 2 Minute Straight Out of the Pantry Salsa via The American Patriette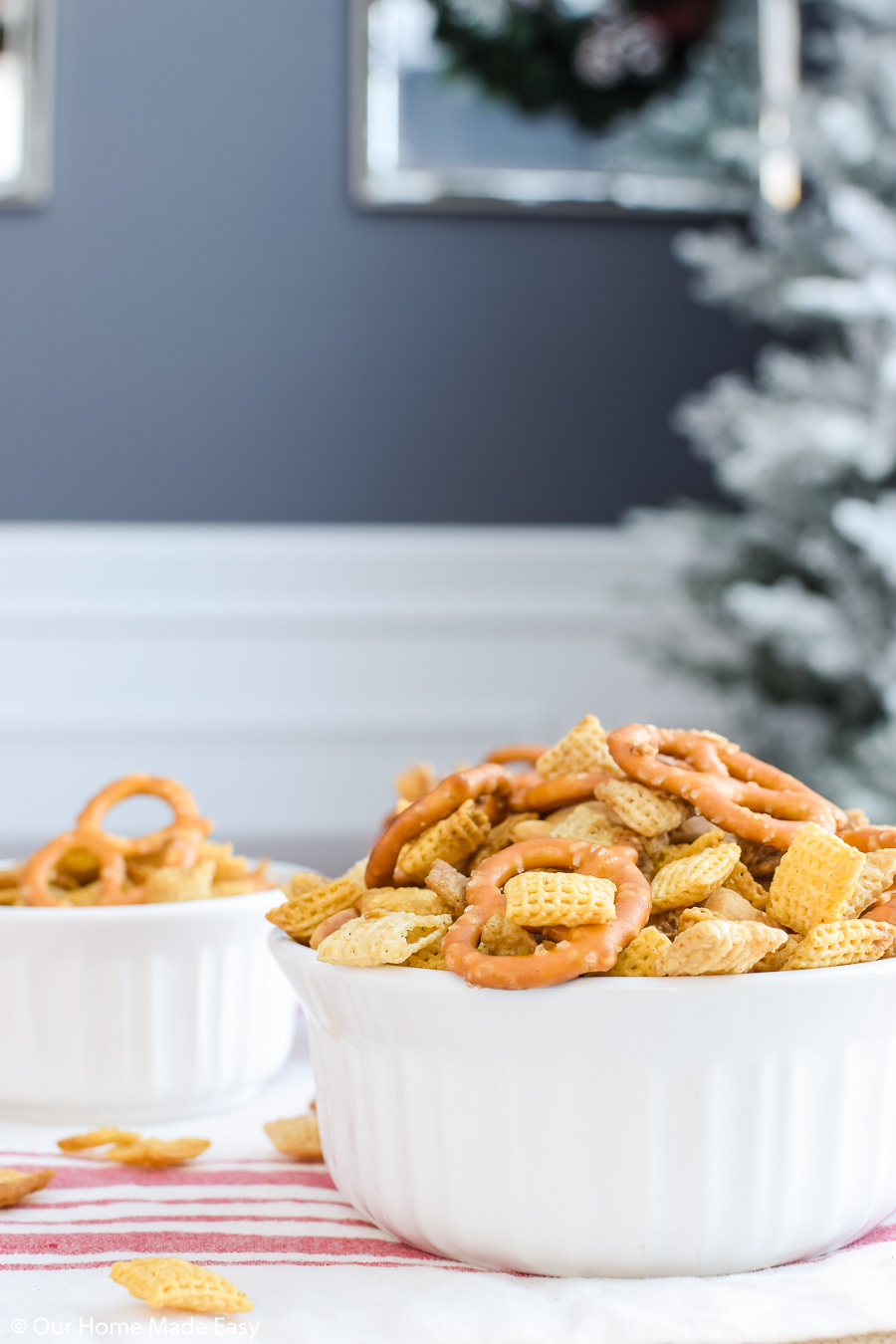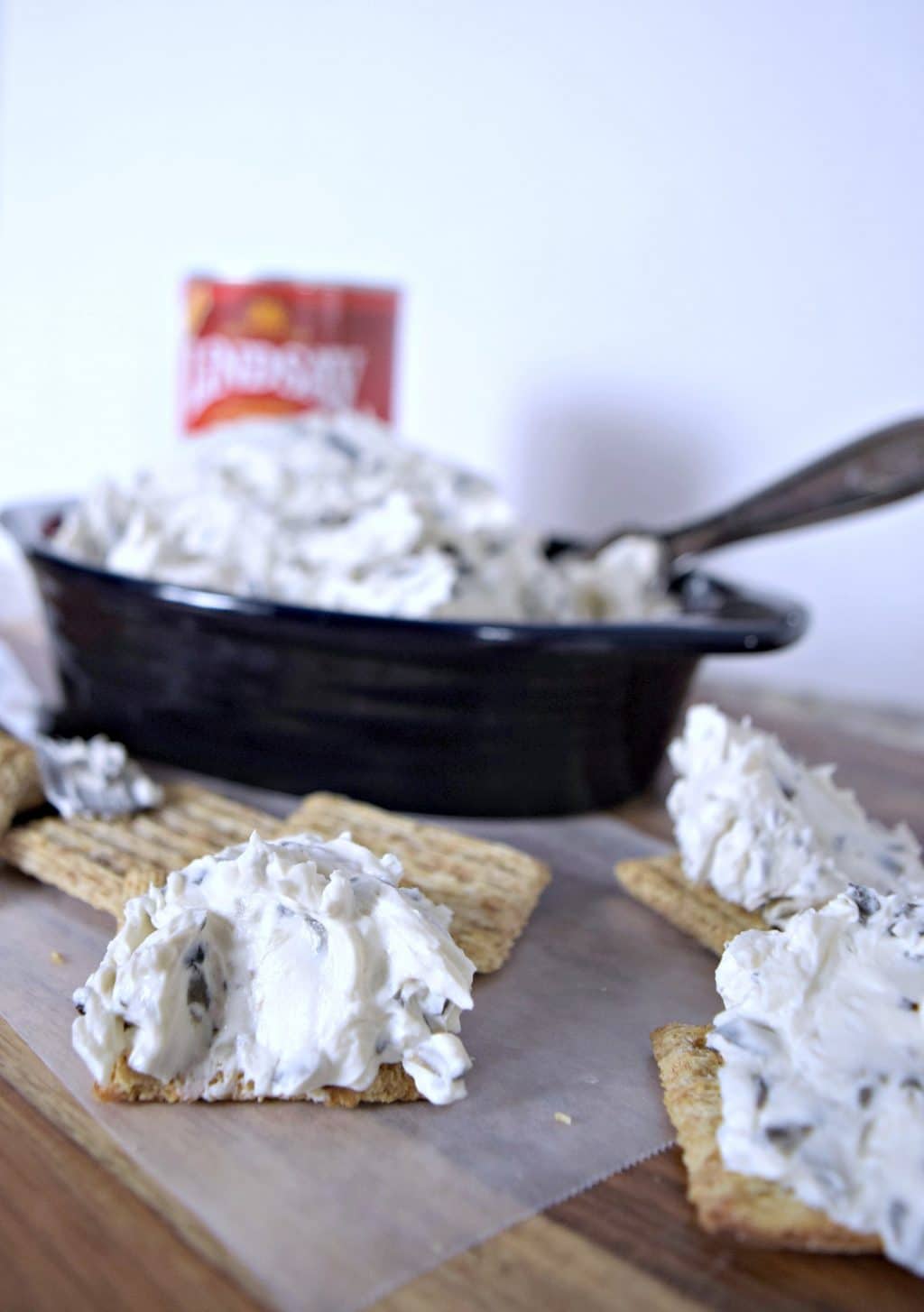 Pimento Cheese Spread via Sweet Pea Lifestyle
Alma Mater Cookies via The American Patriette
Garlic Cheesy Bacon Stuffed Mushroom via Mama Loves Food
5 Minute Nacho Cheese Sauce via Build Your Bite
Chicago Style Hoagie Dip via Strawberry Blondie Kitchen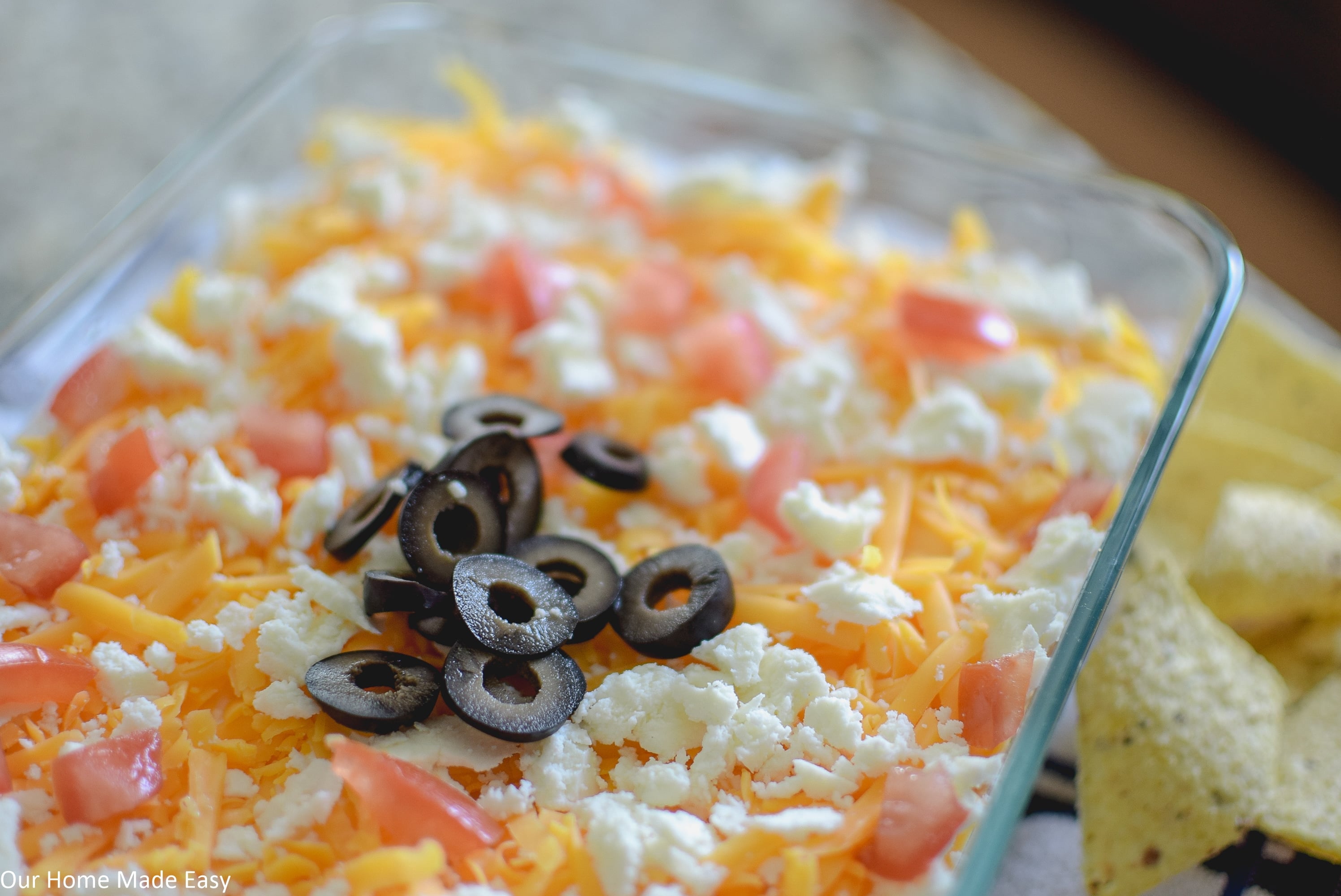 Perfectly Quick Taco Layer Dip
Quick Pizza Dip via Plowing Through Life
Honey Sriracha Chicken Meatballs via Mildly Meandering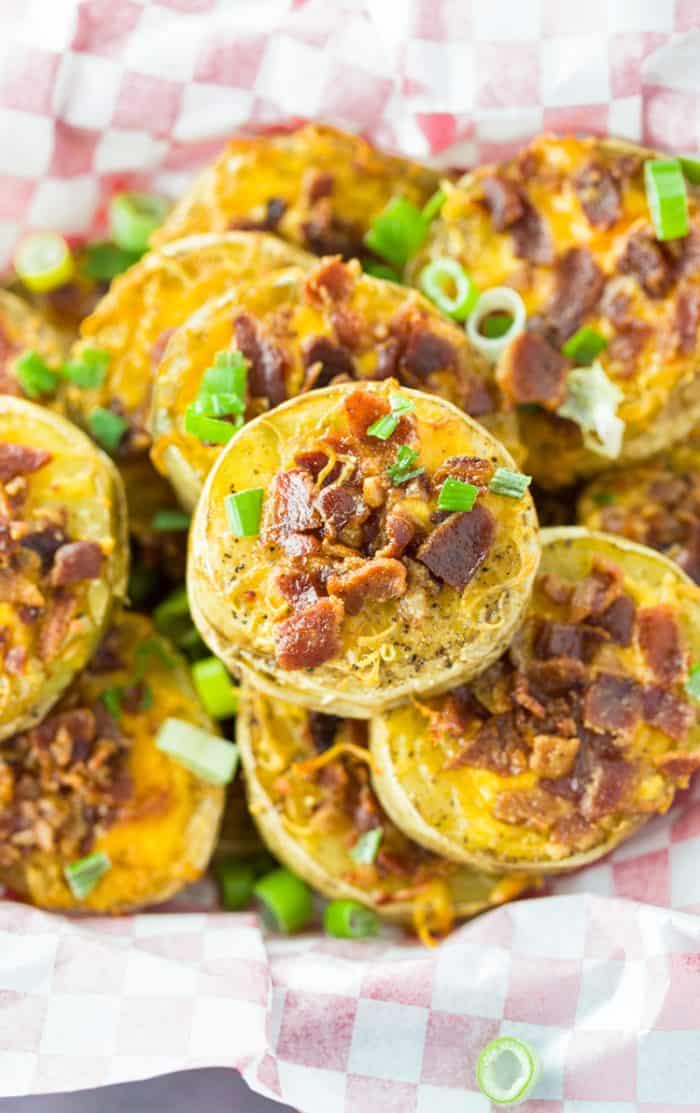 Baked Potato Slices via The Cozy Cook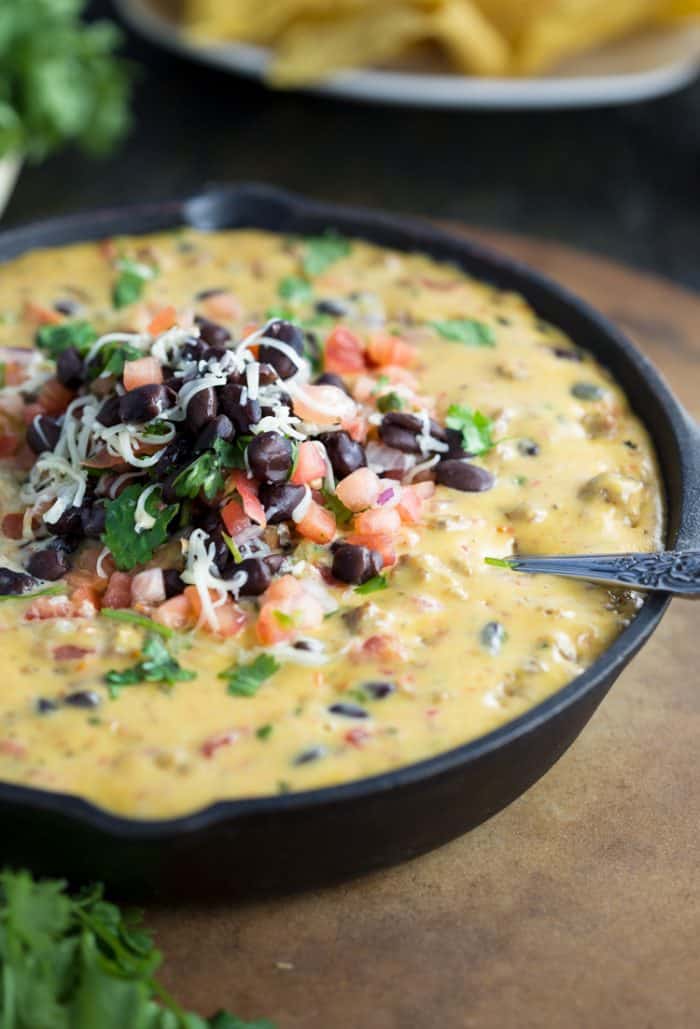 Cowboy Queso via The Cozy Cook
Baked Hot Wings via Courtney's Sweets
Rocky Road to Victory Popcorn via Strawberry Blondie Kitchen
Brown Sugar Wrapped Smokies via The Two Bite Club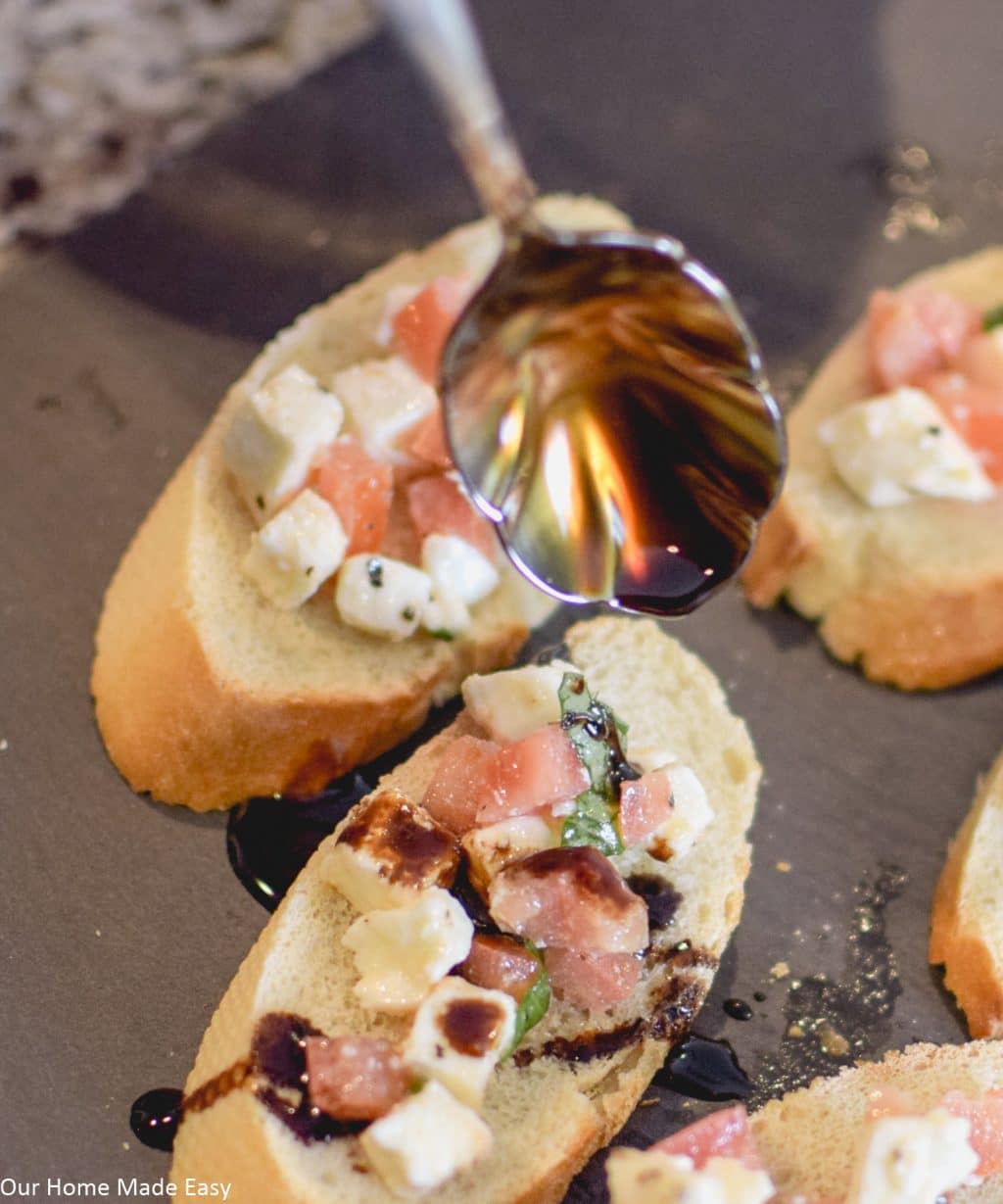 20 Minute Balsamic Caprese Bruschetta
Whew! Don't they all look perfect for tailgating or just staying in one weekend? I hope that you love these easy game day snacks as much as I do! Which one are you going to try first? Share in the comments!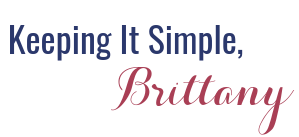 PIN FOR LATER: